There's no better feeling than when you finally cross that last name off your gift list.
But just when you think you're finished stressing about all of your holiday shopping, you remember the nightmare that is GIFT WRAP. You could easily just throw your presents in a bag, but you're trying to be the kind of person who actually puts in effort (ugh). SO to go even further with impressing your friends/fam/doin' it for the gram, create your own custom wrapping paper with help from designer Molly Madfis of Almost Makes Perfect.
I love simple white gift wrap and it's always fun to come up with ways to personalize your presents! Here's four ideas that will make your gifts super special and unique this year. You can do all these methods in large batches, or on each individual gift after you've wrapped already. If you want to do in large batches, just find a wide open spot to work and unroll your entire roll of wrapping paper.
1. Washi Tape Patterned
Grab your favorite colored washi tape and cut strips, if you want uniform size you can stick them on the edge of a table or you can just wing it. The best part about the washi tape is that you can mess up and re-stick it over and over, and you can even try different patterns.
2. Brush Stroke
You just need a thick brush and acrylic paint for this method, you can use a cheap foam brush or anything you have lying around (I also love the look that the $1 standard wall paint brushes from the hardware store create). Simply dip your brush in your paint and do big loose strokes. Don't think about it too hard or you won't have that same casual stroke. You can also practice beforehand on some scrap paper!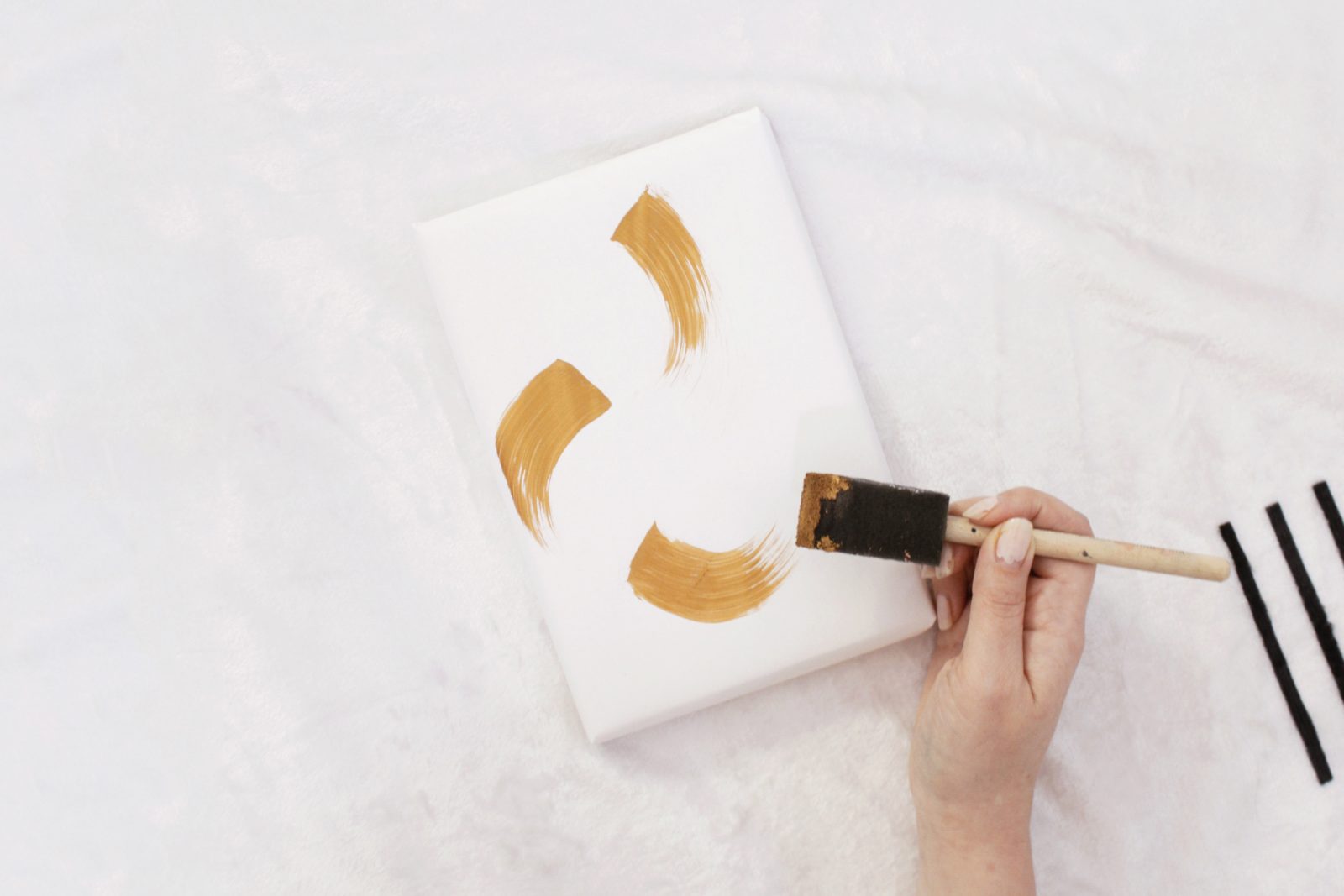 3. Polka-Dot
Using a pencil eraser and an ink pad, simply stamp polka dots all over your gift. So easy!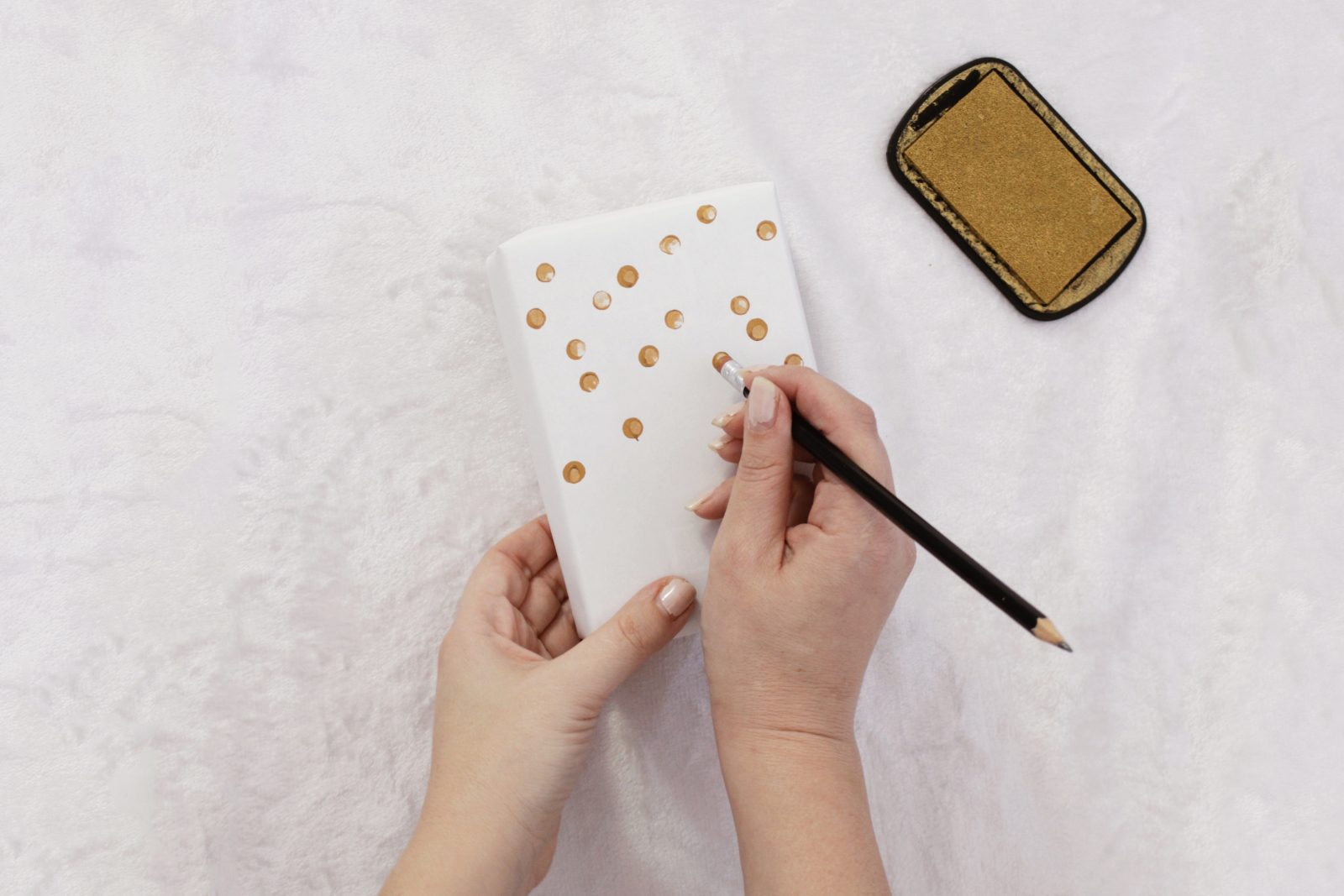 4. Personalized
A fun eye-catching way to spruce up your gifts is to just write the recipient's name in big bold letters. You could easily do with this big alphabet stickers, but I used a stencil and a paint marker so I could do it in gold. Just trace their name on the gift and fill in with your marker!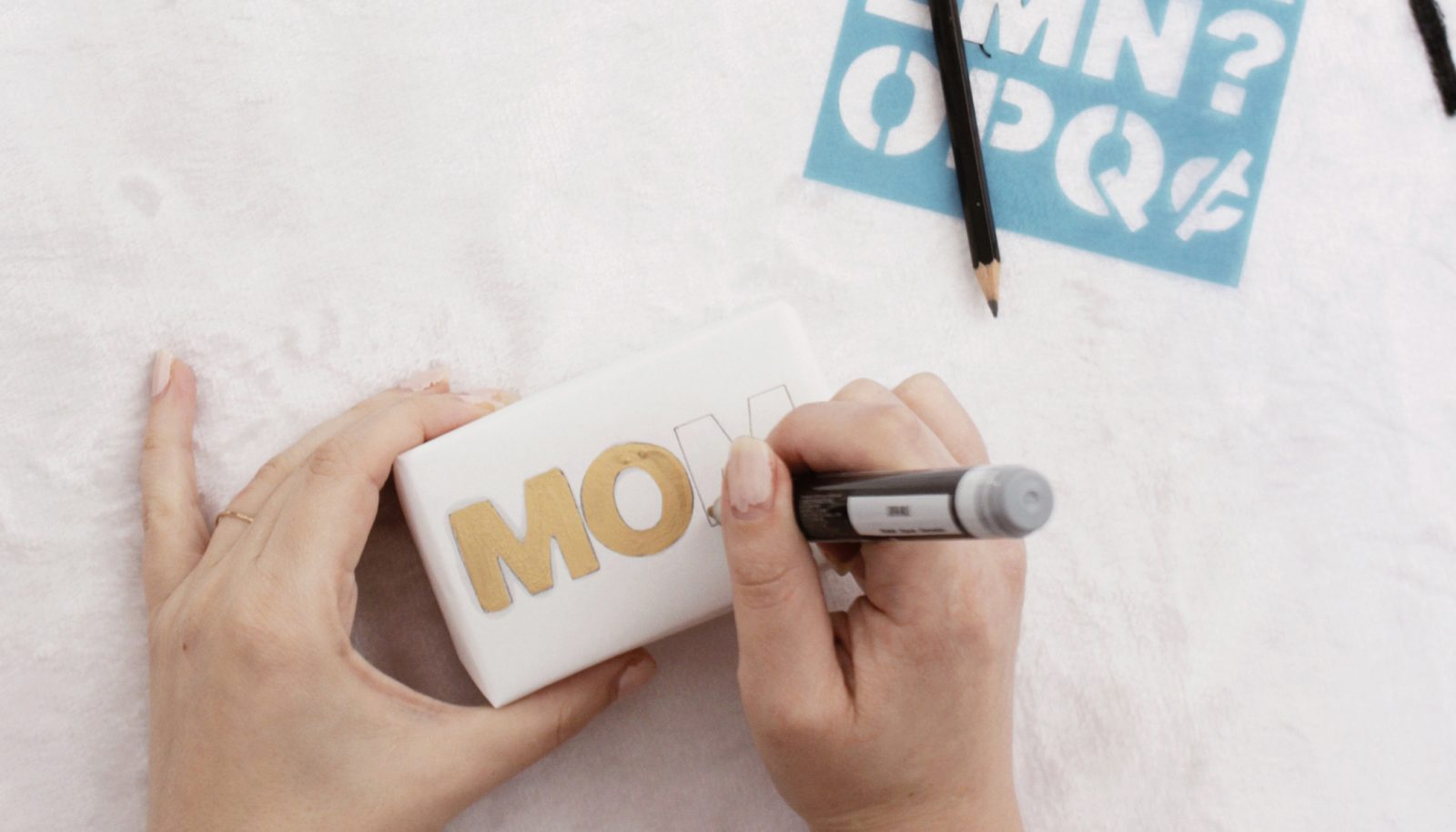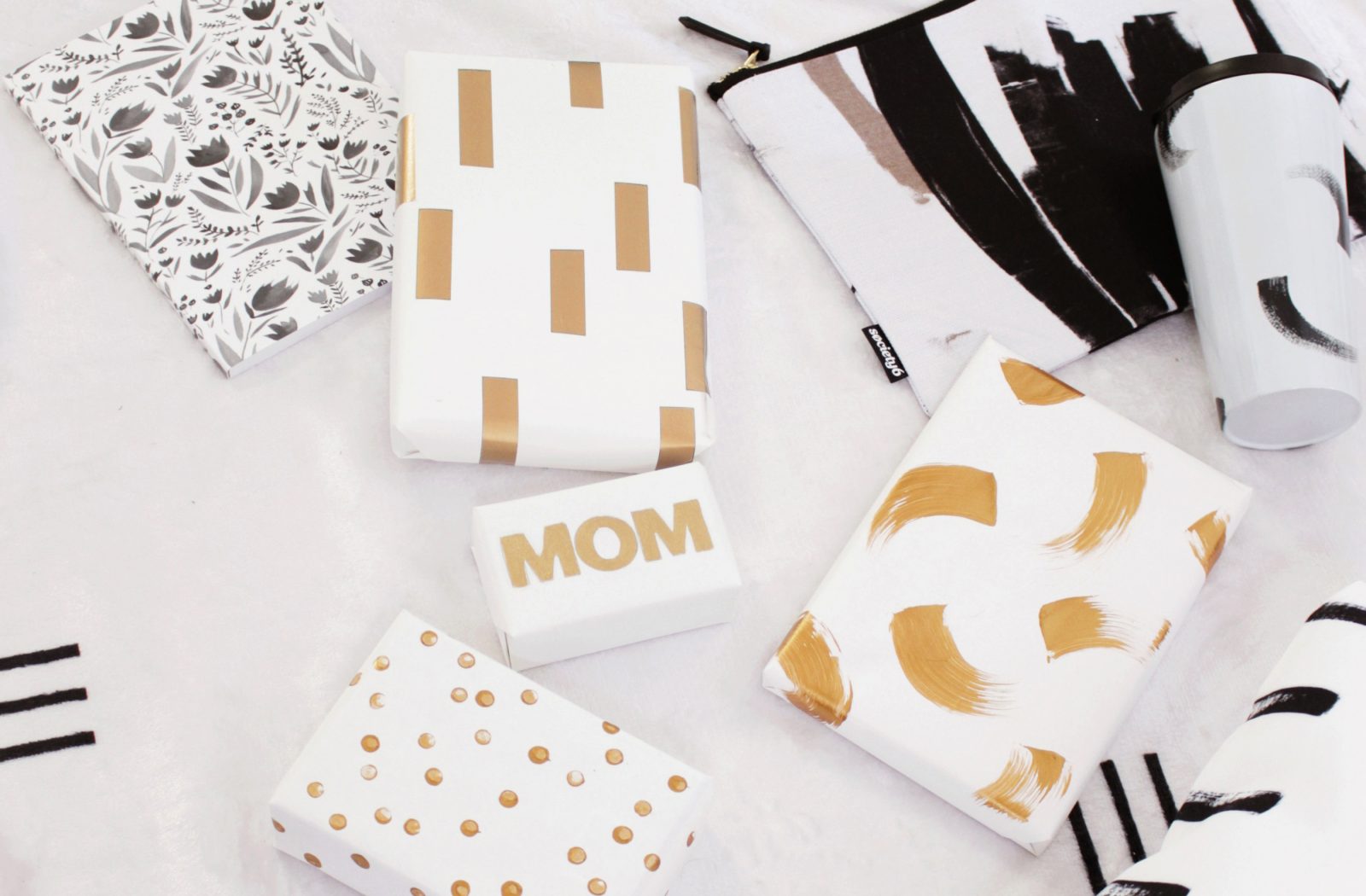 Lines 2 Throw Blanket
by Almost Makes Perfect
$49.99
Rays Beach Towel
by Almost Makes Perfect
$38.99
Untitled #17 Carry-All Pouch
Dash Throw Pillow
by Almost Makes Perfect
$38.99
Girl Smoking T-Shirt
by Regina Rivas Bigordá
$24.99
Lines Floor Pillow
by Almost Makes Perfect
$79.99
Swoosh Metal Travel Mug
by Almost Makes Perfect
$24.99