After a long day, what's more comforting than wrapping yourself up in your soft comforter, especially when it's adorned with a beautiful duvet cover that is expertly designed by a talented artist?
This is an essential item for winding down and resetting for a new day. Duvet covers, along with throw pillows and throw blankets, are terrific for self-expression and help get you in the mindset to conquer the world. So, how can you ensure that these items last a long time? We have four care tips that will keep your duvet cover looking fresh and new for years to come!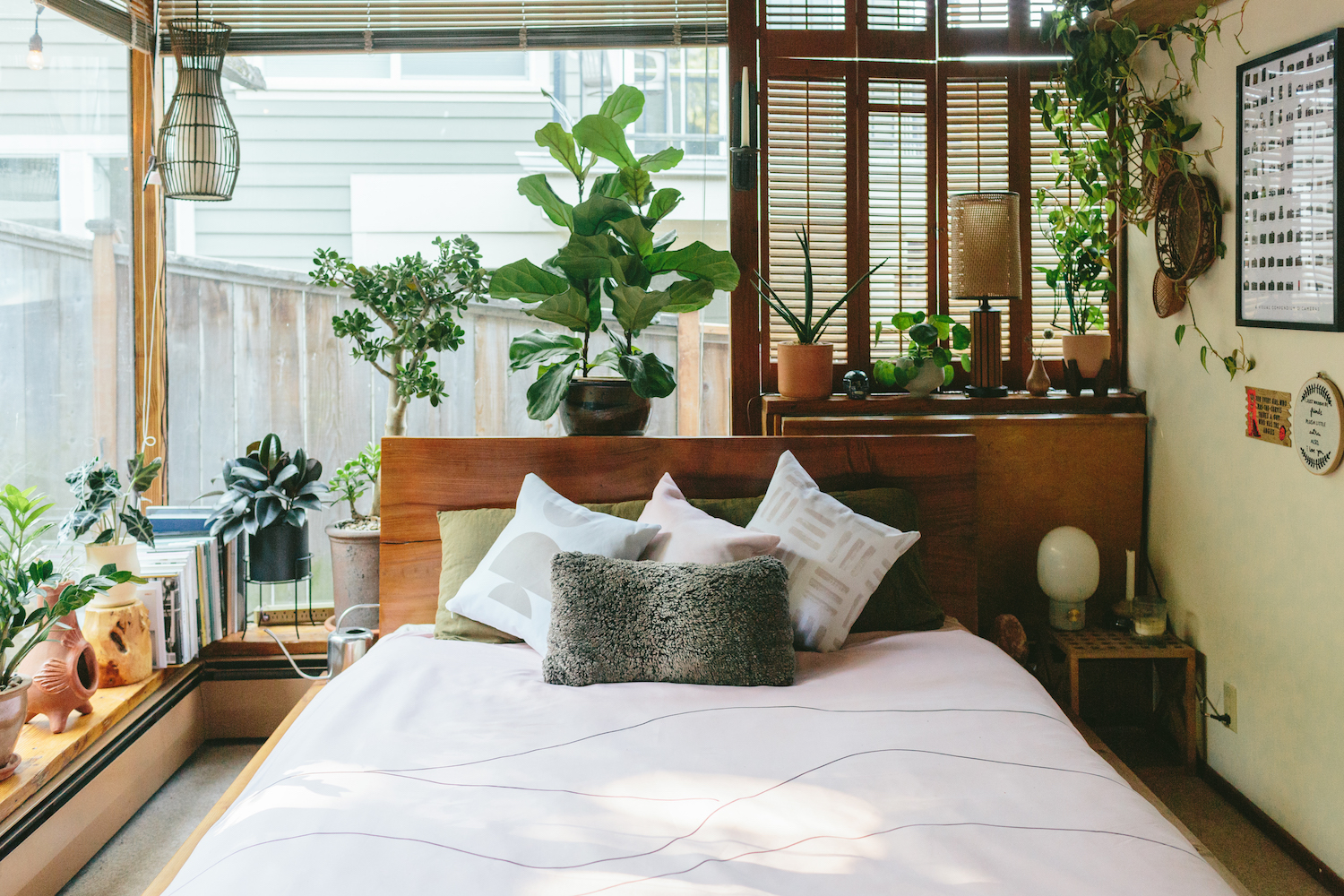 1. Wash With a Gentle Detergent
No matter what fabric your duvet cover is made of, it's often the case that corrosive detergents will decrease its product life. Our duvet covers are made with soft, lightweight microfibers, which allow the prints from your favorite artists to be crafted true to form based on the original print.  Avoid using bleach or a detergent with sodium lauryl sulfate (SLS). Many detergents contain SLS, so take a look at the label to see what's inside. Wash your duvet cover on a regular or gentle cycle in cold water for best results.
2. Avoid High Heat
Have you ever had a favorite sweater that was ruined once it went inside the dryer? Over time, the same effect will take place if you place your duvet cover inside a dryer set on a high-heat setting. The fibers in fabric all have a different threshold to high heat, but a high-heat dryer is the fastest way to decrease the life of your clothes, blankets, duvet covers, pillow covers, etc. The best way to increase the longevity of your duvet cover is to let it air dry outside—we realize this can be quite the challenge, especially if you live in a city. The second best method is to put your cover in the dryer on a low-heat setting. This will take longer, but your duvet cover will thank you.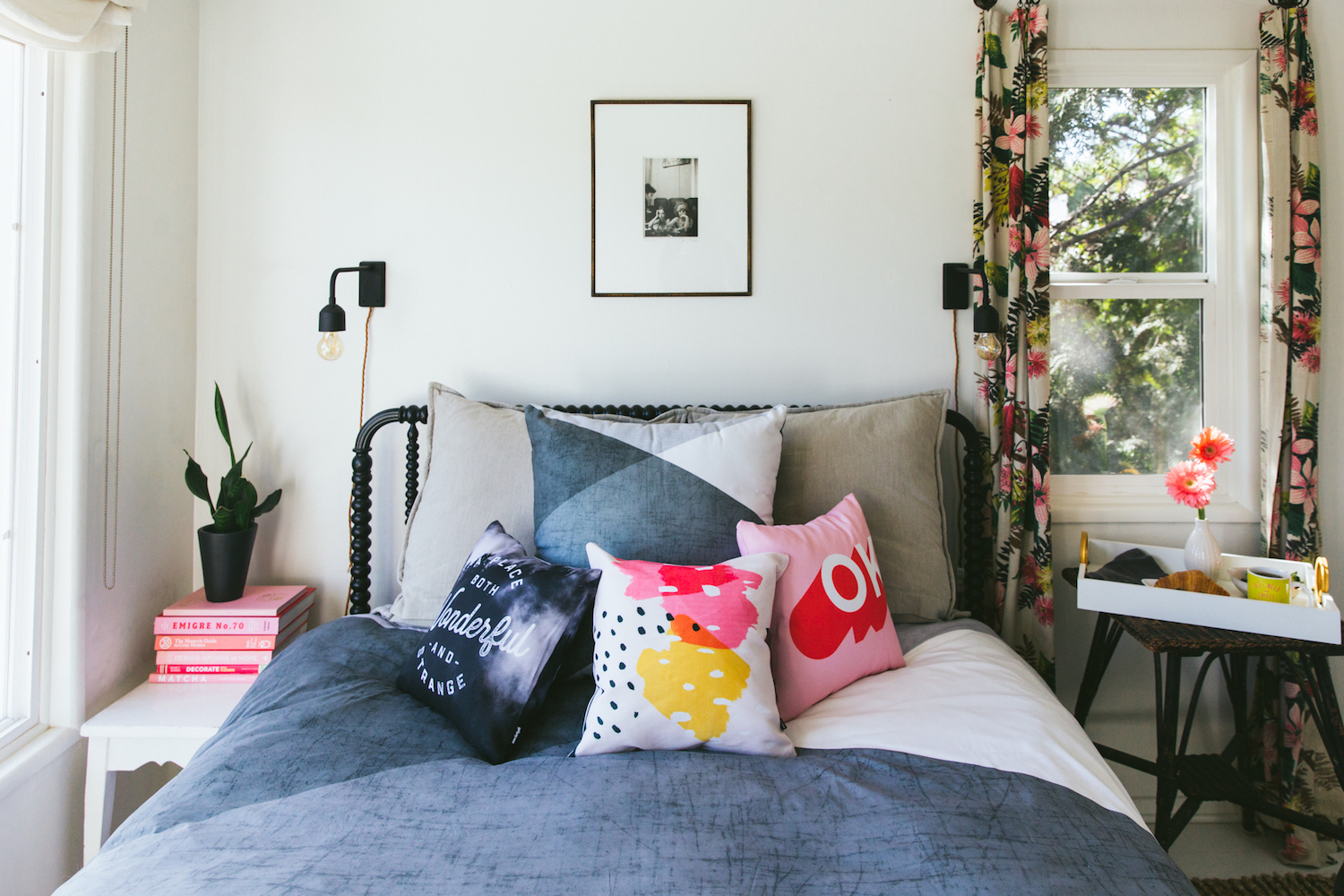 3. Skip the Fabric Softener
Some fabrics will absorb liquid fabric softener, which results in discoloration on your duvet cover. If you like the scent of a fabric softener, but want to skip the chemicals, you can add natural lavender dryer bags to your dryer (which, you've naturally set to a low-heat setting). These bags have the added benefit of helping you sleep, so it's a double-win.
4. Remove Your Duvet Cover Promptly From Dryer
Be sure to set a timer for your duvet cover and check on it half-way while it's drying. If you can remove your cover as soon as the dryer cycle is complete, you won't have to worry about wrinkles setting in. This is especially important if you have a vivid print on your cover; you'll appreciate the design even more when it looks crisp and clean on your bed.
The biggest takeaways for taking care of your duvet cover are these: no bleach, no fabric softener and no high-heat. All other care tips can be balanced out, and they will help make sure your all your fabric items last for several years!
Written by Hina Khan
Pink Mountains Duvet Cover
by Nileshkikuuchise
$138.99
reshape Duvet Cover
by almostmakesperfect
$108.99
You Are My Getaway Duvet Cover
by Hanna Kastl-Lungberg
$138.99
Black And White Triangles Duvet Cover
Into the jungle II Duvet Cover
Moon Glow Duvet Cover
by Brenda Erickson
$108.99