Whether it's your Netflix-and-chill hibernation station or your side hustle headquarters, your living rooms is one area of your home that not only has to act the part, but it also has to look the part.
Which means that your living room not only has to be your comfy cave and command center, but you also have to be able to easily dress it up and show it off to company. If your living room is way more cave than fave, check out these five easy upgrades that will let you enjoy your living room through all of the daily duties while still feeling chic and stylish.
1. Blankets
Let's talk about your throw blankets. Are they working for your space, even when you're not cocooned? Or are they just a guilty pleasure that you can't help but fall in to? Step up your blanket game and get something that's both aesthetically pleasing and super comfy. Choose a blanket with an abstract design or fun pattern that looks great when draped over the back of your couch or spread out covering the cushions. If you just can't bare to part with your beloved blanket, then consider getting a basket for your blankets that can be kept under your couch or coffee table. And speaking of keeping things out of sight….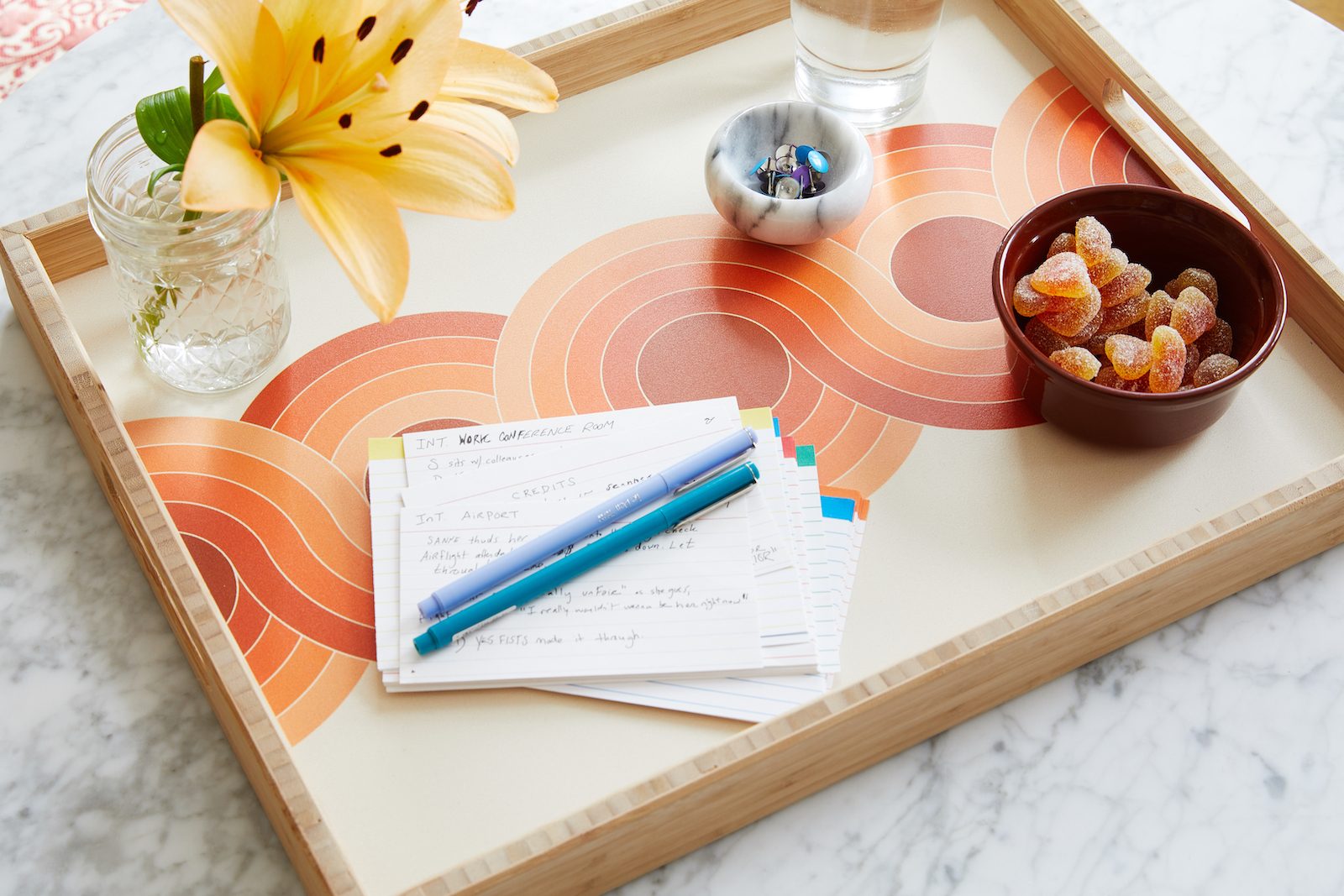 2. Serving Trays
If your living room is doubling as your office or creation station, a simple thing like a serving tray can do wonders for transitioning your space. At the end of your day, put your laptop, notepad, glitter, paint, or whatever supplies you needed sprawled out all day back onto your serving tray, and then tuck it away under your couch or in the next room until you need it again. This way, you never have to worry about your friends spilling on your work and you can easily transition your room whenever you need to.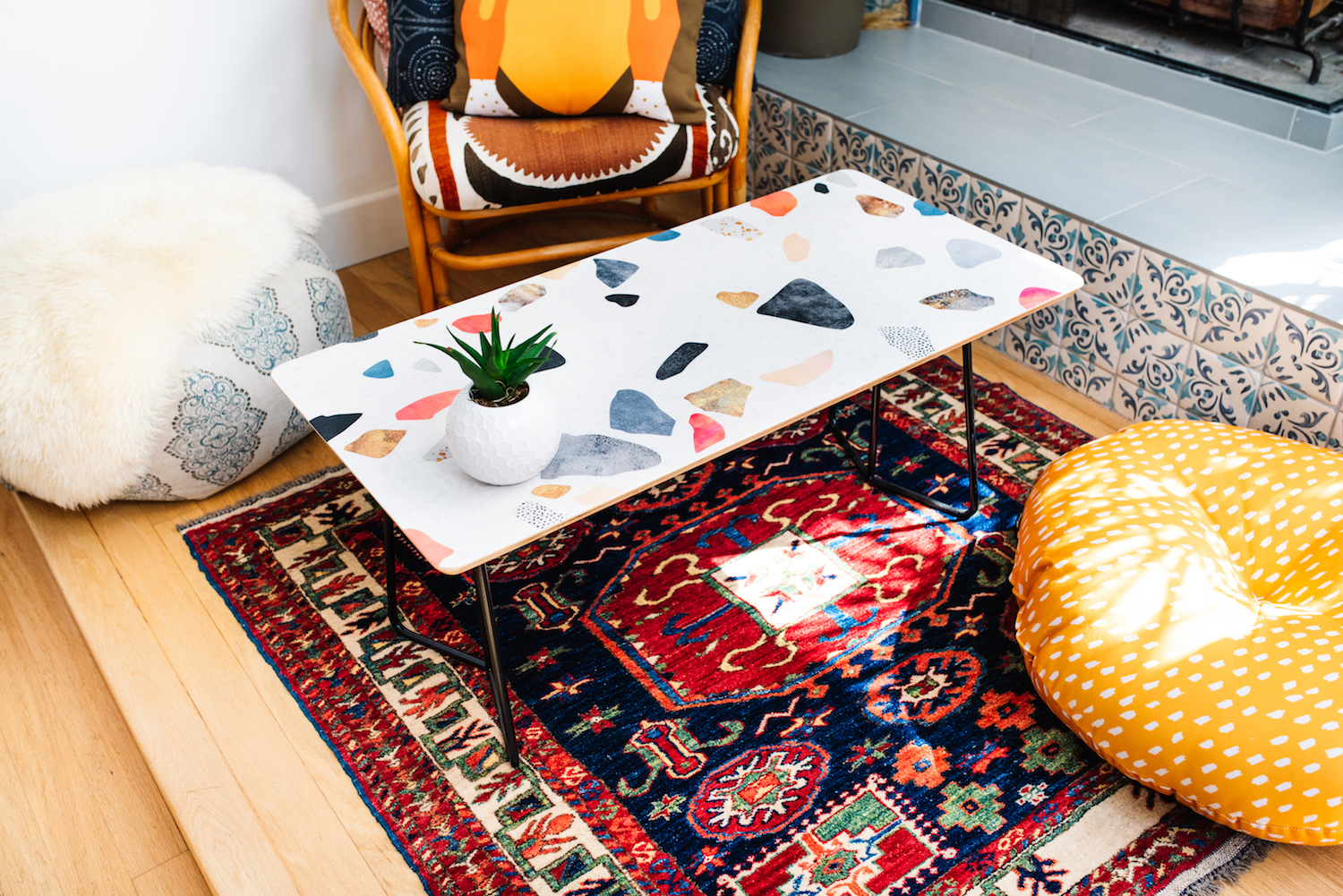 3. Upgrade a Foundation Piece
You don't need to redo the whole living room, but do consider getting yourself a new coffee table or maybe a new rug. Changing one piece can give the whole space new life and a new aesthetic. Choose something with a bold pattern or print or just give yourself an upgrade from the coffee-stained rug that you currently have.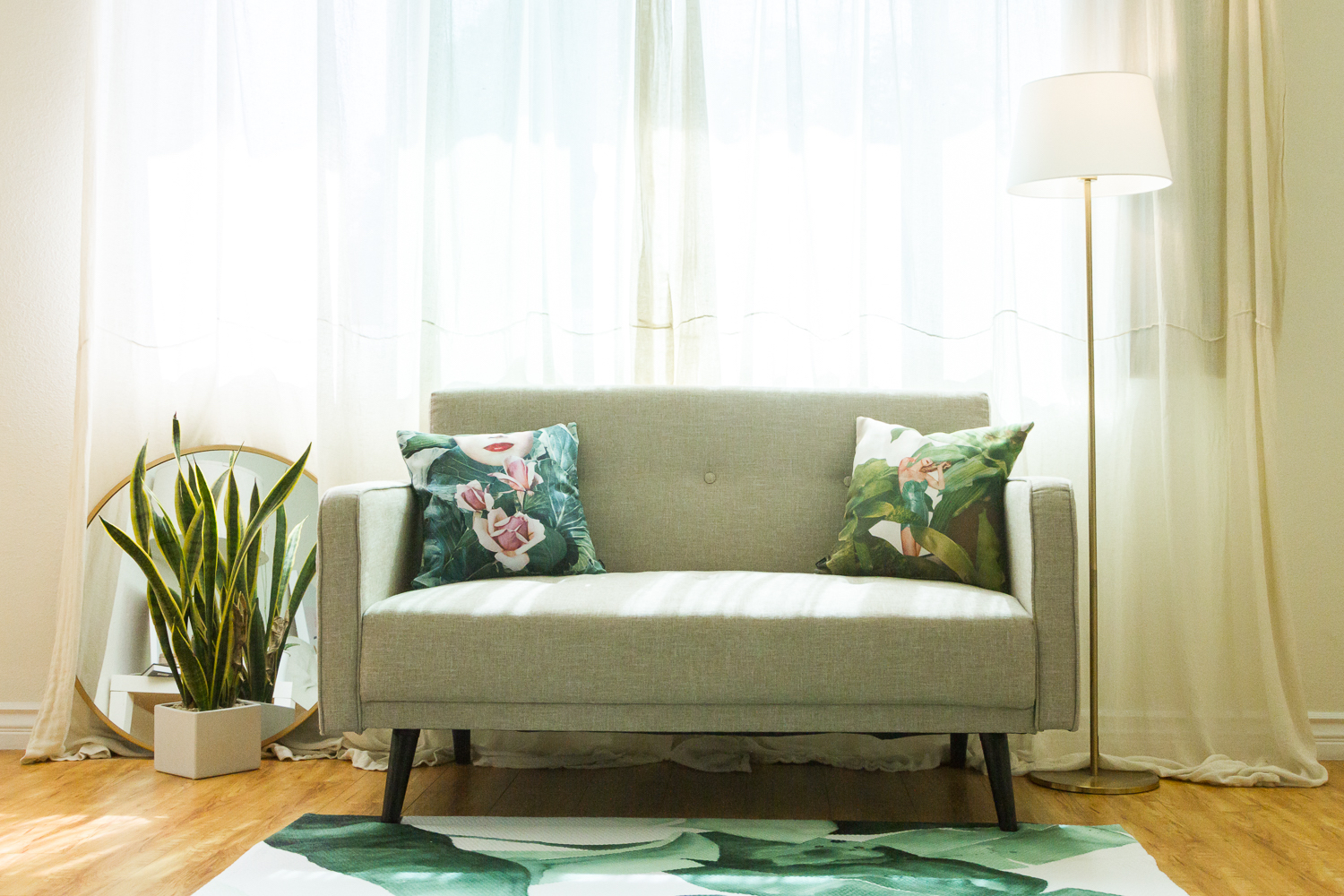 4. Upgrade an Accent Piece
If you're not ready to commit to a change as big as updating a foundation piece, then sprucing up an accent piece is the next best thing. Accent pieces can also reinvigorate an entire environment, especially if your foundation pieces are neutral. Fun throw pillows, a couple of cute coasters or new wall clock can do wonders for your space. Choose something seasonal or try and capture your dream aesthetic. Accents are a simple and easy way to completely change the vibe of an entire room.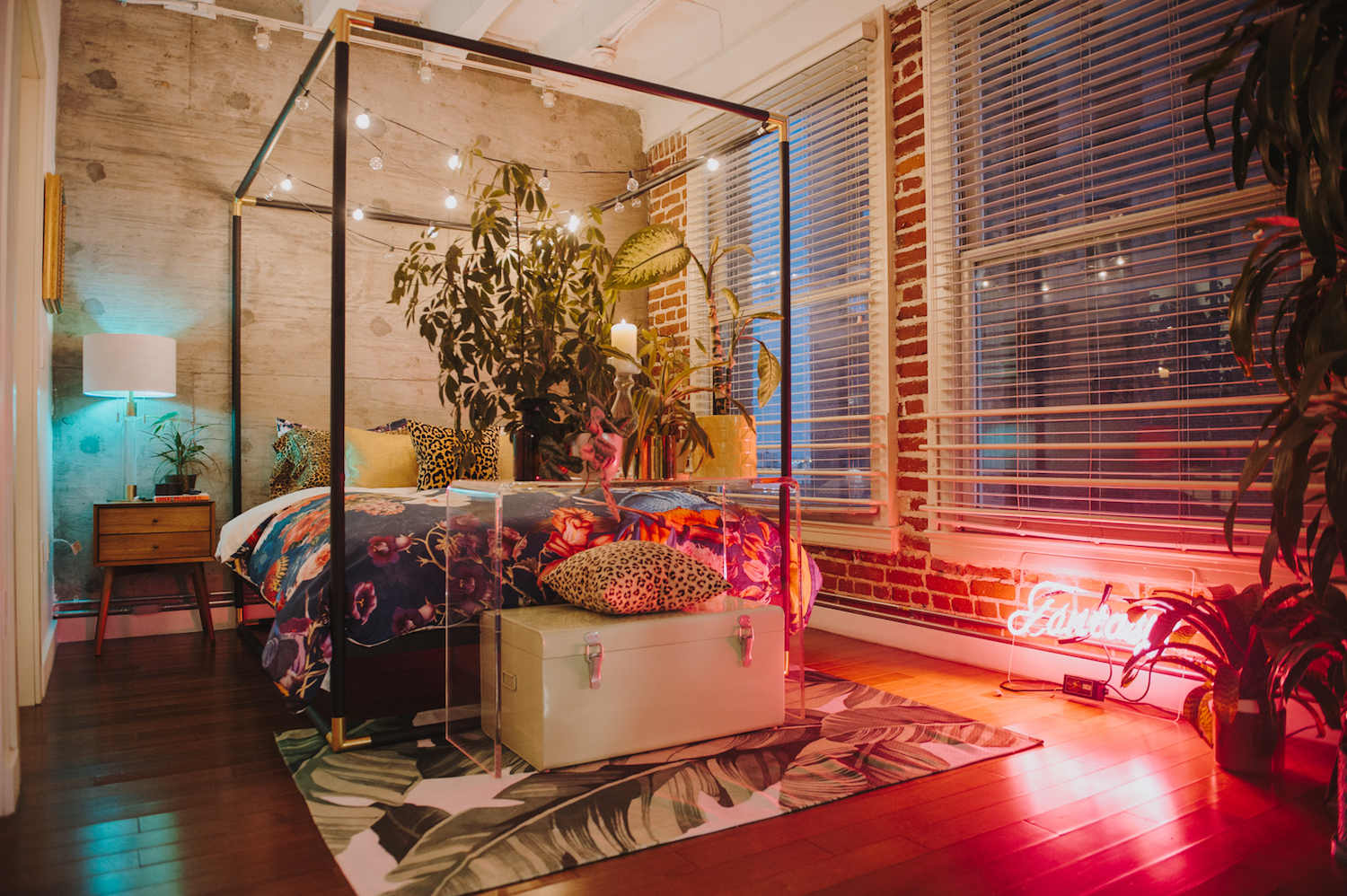 5. Enhance the Vibe
Where are all of the twinkling lights? The lava lamps? The marquee signs? Add some fun to your space by giving it a touch of atmosphere! Mood lighting is a great way to help your living room transition from day-to-night, especially if you're transitioning from office space to entertainment space at the same time. String lights, salt lamps and even battery operated neon signs are really easy additions that make a world of difference. If mood lighting isn't your thing, consider adding that bit of cool through one or the other design choices that you've made, for instance with the addition of a quirky cat throw pillow or a celestial patterned blanket.
Written by Melia Grasska
Abstract Geometric 01 Throw Blanket
by The Old Art Studio
$59.99
Red Rock Chain Serving Tray
Yellow Modernist Floor Pillow
by Madeline Louise
$89.99
Terrazzo Treasure Coffee Table
by Elisabeth Fredriksson
$249.00
Tropical banana leaves Rug