When it comes to your living room, you might spend hours upon hours carefully curating art prints and tapestries on your wall, but the real jewel of the room is the coffee table.
This is often the focal point of the room, and selecting the right one is necessary to balance out the room. If it's too big, the room might feel tight and cluttered; too small, and it may feel as though it doesn't belong. We'll share our tips on curating the right coffee table for your space, so that you can find the Goldilocks of tables for your home.
1. Measure Up
Start by measuring your sofa—the width of your table can be flexible, but the length of your coffee table should be at least 10 to 18 inches shorter than the length of your sofa on each side. Before shopping for a coffee table, it will help to capture a head-on photo of your current living room so you can consider the proportion of the table relative to its surroundings. Lastly, if you have a modern aesthetic, you'll likely want a smaller coffee table to balance the room, whereas if you have more traditional pieces, you may gravitate towards larger tables.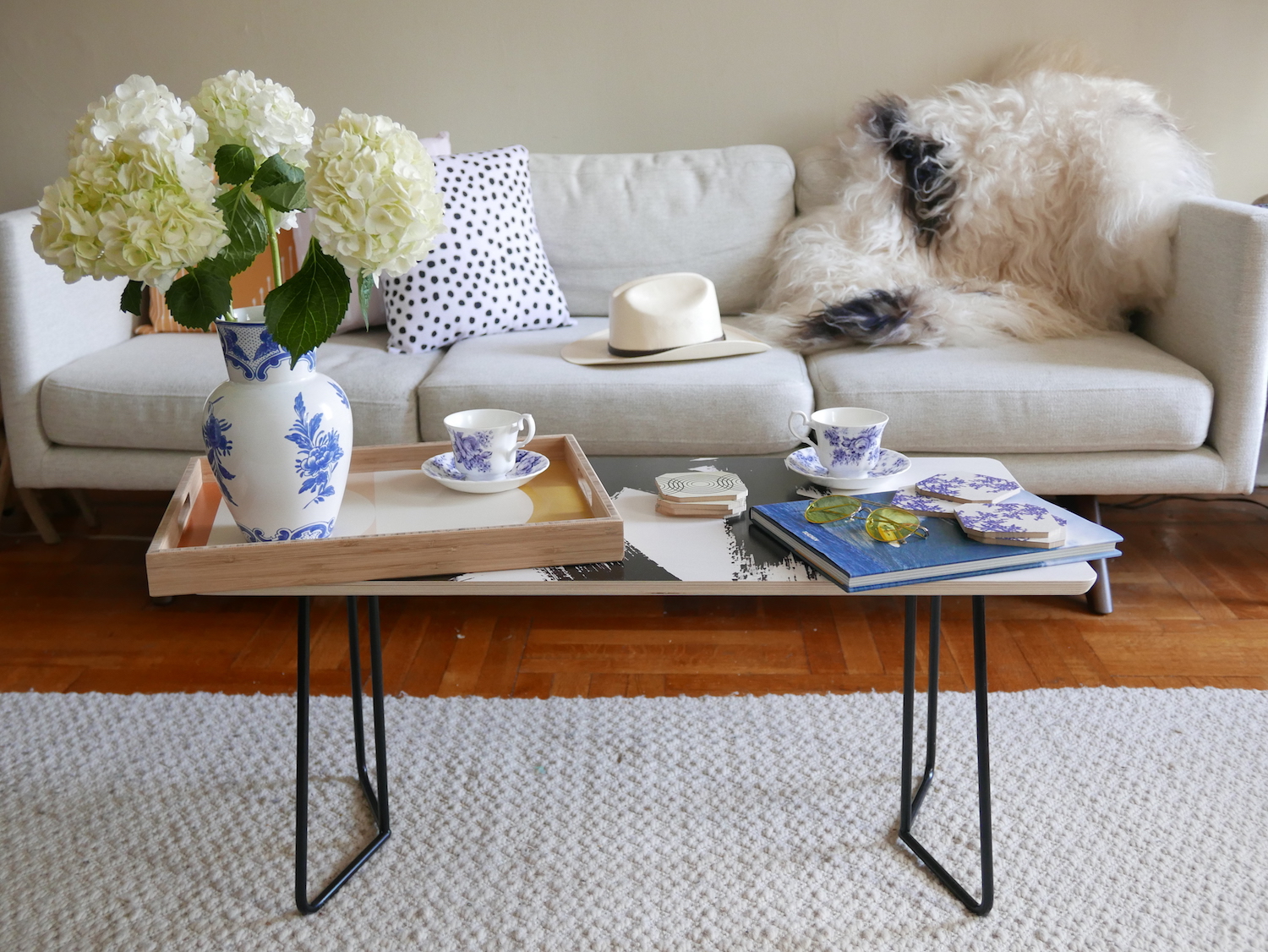 2. Choose the Shape
When it comes to deciding which shape you want to opt for, consider the proportions. A circular coffee table might not look proportionate to a smaller couch, but if you want to soften things up, this shape will do the trick. If you're in ever in doubt, you can't go wrong with a rectangular coffee table.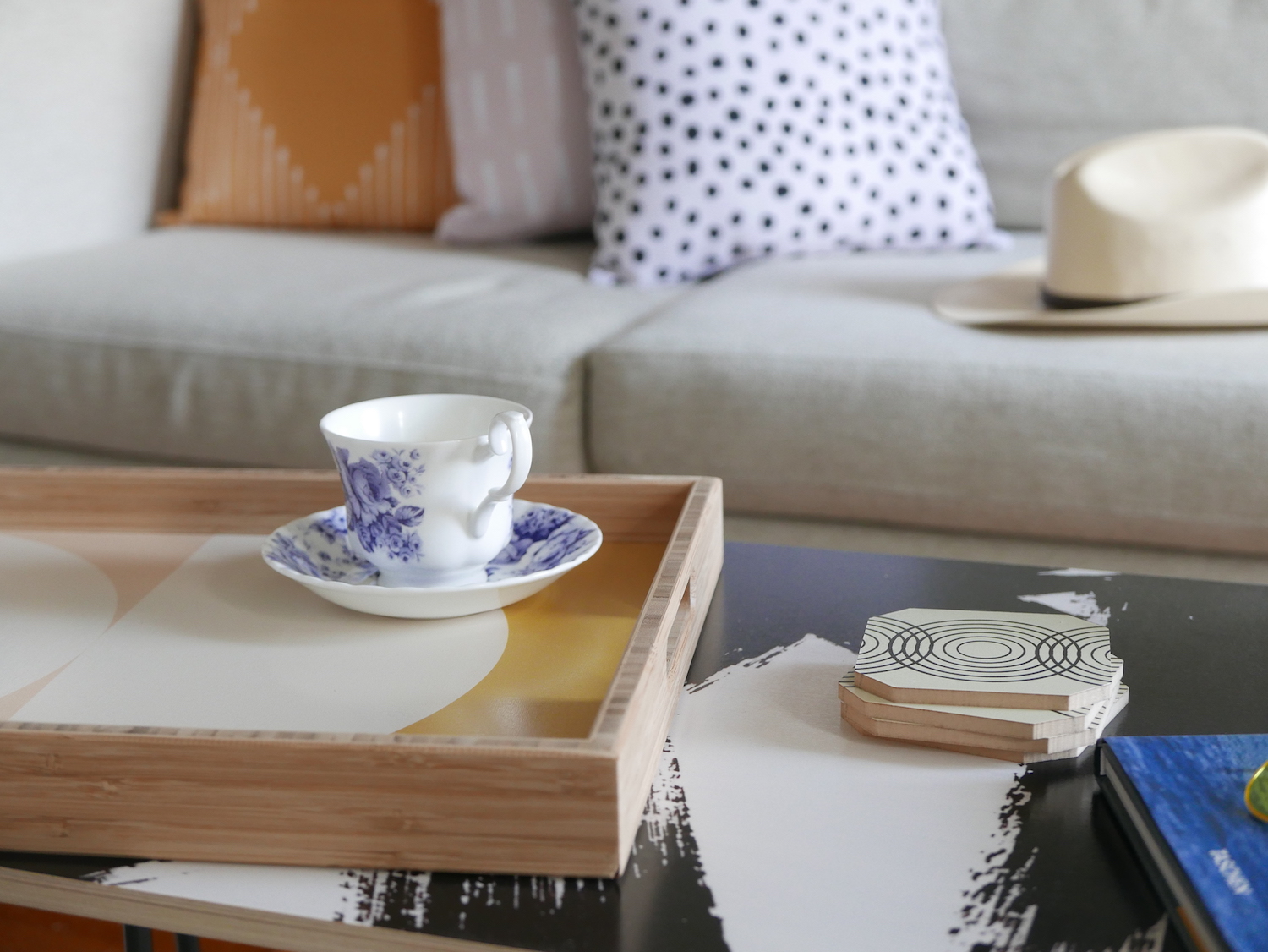 3. Pick a Color and Design
Once you get the shape and size whittled down, you can move on to the fun stuff—the design of the table! If you have a mid-century modern motif in your home, you might hone in on the various colors of wood. An abstract geometric design can provide an unexpected twist and allow you to showcase the works from an artist you admire.  Similarly, if your home is filled with bright, vibrant colors, you can complement the style with a bold coffee table or contrast it with neutral colors. And, if you find that your home is filled with sentimental objects, find a design that speaks to you, whether it's gorgeous nature photography or an inspirational statement in a chic typeface.
4. Play With Multiples
Who said you can have only one coffee table? It can be visually appealing to have 2 to 3 coffee tables in various sizes and heights. When selecting multiple tables, you'll want to make sure the wood types complement one another and the surroundings. If there's a design on the coffee table, make sure the colors complement one another or they contrast in a way that makes sense. When in doubt, consult a color wheel, and take a look at whether the various colors you're contemplating are either complementary (opposite one another), monochromatic (different values of the same color), or analogous (adjacent to one another)—it's best to select one of these themes rather than play with all three.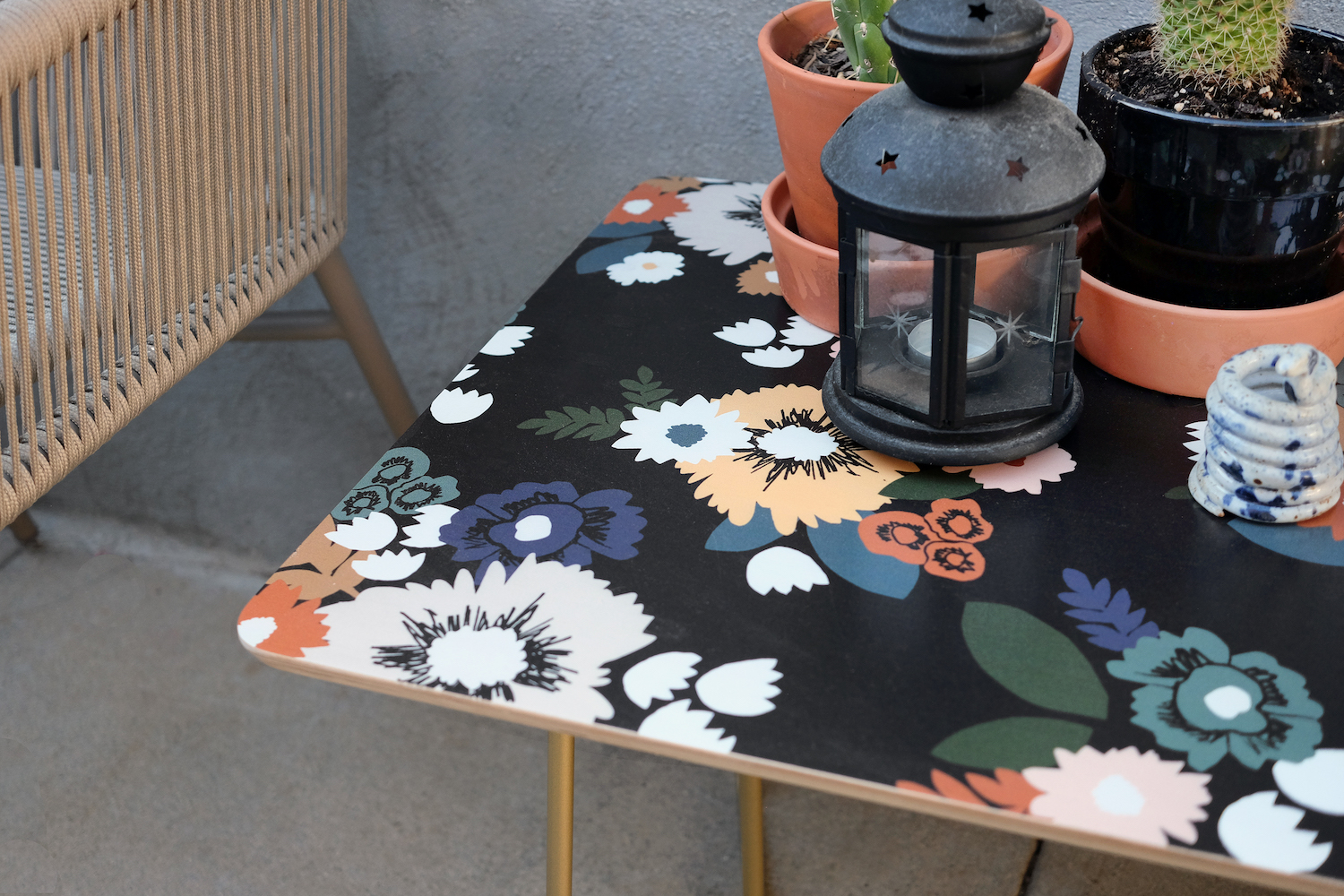 5. Consider Your Lifestyle
You'll also want to think about the utility of the coffee table. Is this a table you'll want to put your legs up on while watching a movie, or play board games on with friends while perched comfortably on colorful floor pillows? These are some of the questions you'll want to ask yourself that will inform which coffee table you'll want to find.
After you've found your dream coffee table, you might want consider accessories next. We have some suggestions for that too!
Written by Hina Khan
Brushstroke 2 Coffee Table
by Alyssa Hamilton Art
$249.00
Geometric Moontime 1 Coffee Table
Vintage Rose Garden Coffee Table
by Mind Over Pattern
$249.00
Half-circles Coffee Table
by Coco's abstractions
$249.00
Tropical West Coffee Table