Ever feel the need to just zen out? We get it.
Whether you're chugging that third cup of coffee, battling that Monday morning inbox or struggling to get the whole group chat on board for Friday night, we know all too well that sometimes you just need to take a breather. Here, L.A.-based yoga teacher Lindsey Rose Black shares her tips for setting up the chillest of meditation zones, so you can hit refresh in no time.
Even though all you technically need to meditate is your breath, having a designated, thoughtfully decorated meditation space can transform your practice and add a little extra bliss to your day. And let's be real, who doesn't want extra bliss?
Whether you live in a giant loft or crawl space-sized apartment, you can utilize the steps below to create the ultimate meditation zone.
1. Set the Vibe
Roll out a blanket on the floor and pin up a wall hanging to easily transform any spot into an intentional meditation area. I personally love pairing a natural weave yoga blanket with a beachy pastel wall hanging for a mellow, joyful mood, but don't be afraid to experiment and find what color/pattern combo feels best for you.
2. Go Green
Whether it's a full-on tree (this one's name is Phil!), or a single flower, bringing a little nature into your meditation space not only literally purifies your air, but adds an instantly grounding energy.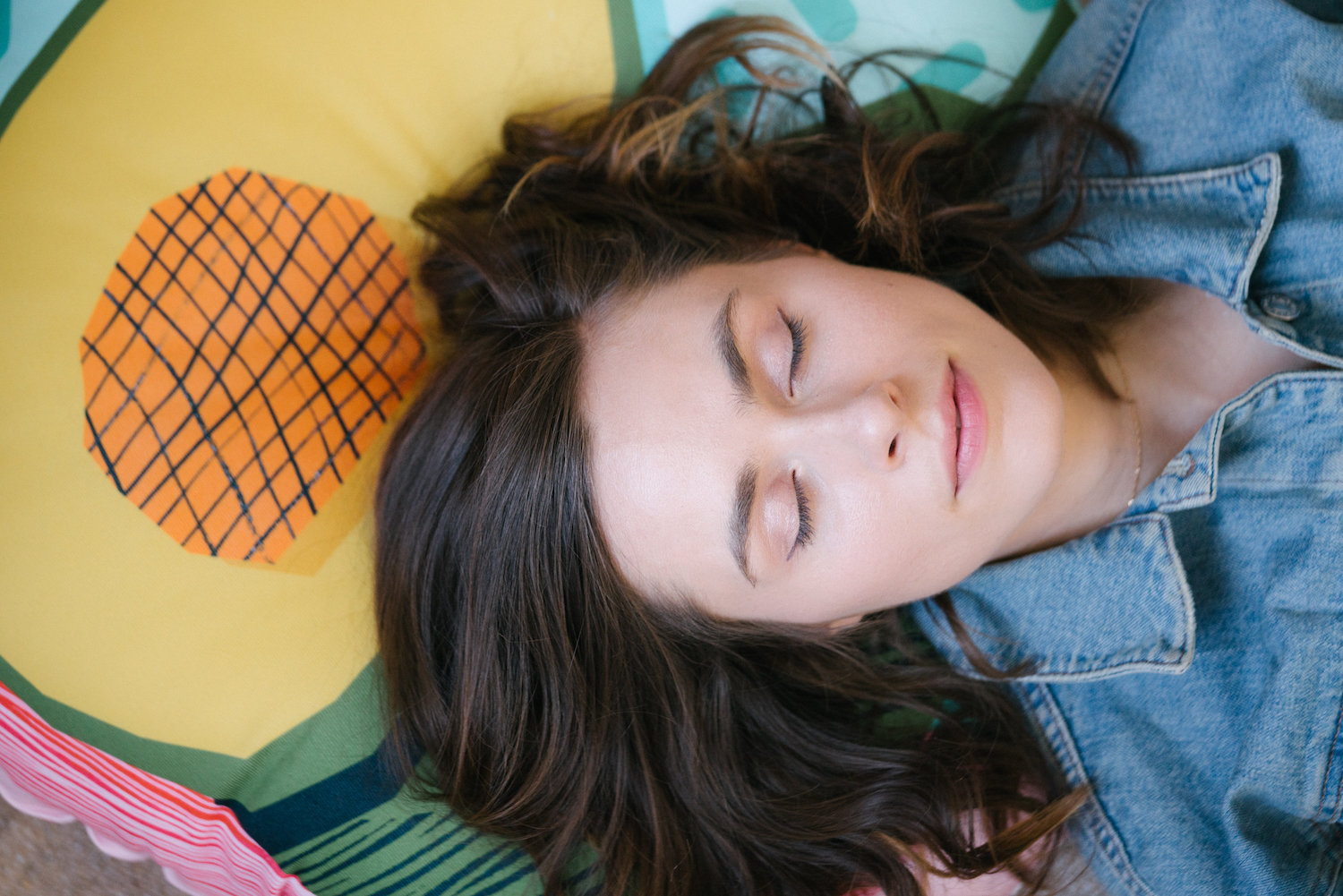 3. Get Cozy (like, really cozy)
You're about to be sitting for awhile, so comfort is key, people. Reach peak cozy with a few giant floor pillows to chill on, and don't blame me if you accidentally fall asleep.
Also, fun fact: My feet get so chilly whenever I meditate! If you're like me, consider throwing on some snuggly socks to keep your feet warm.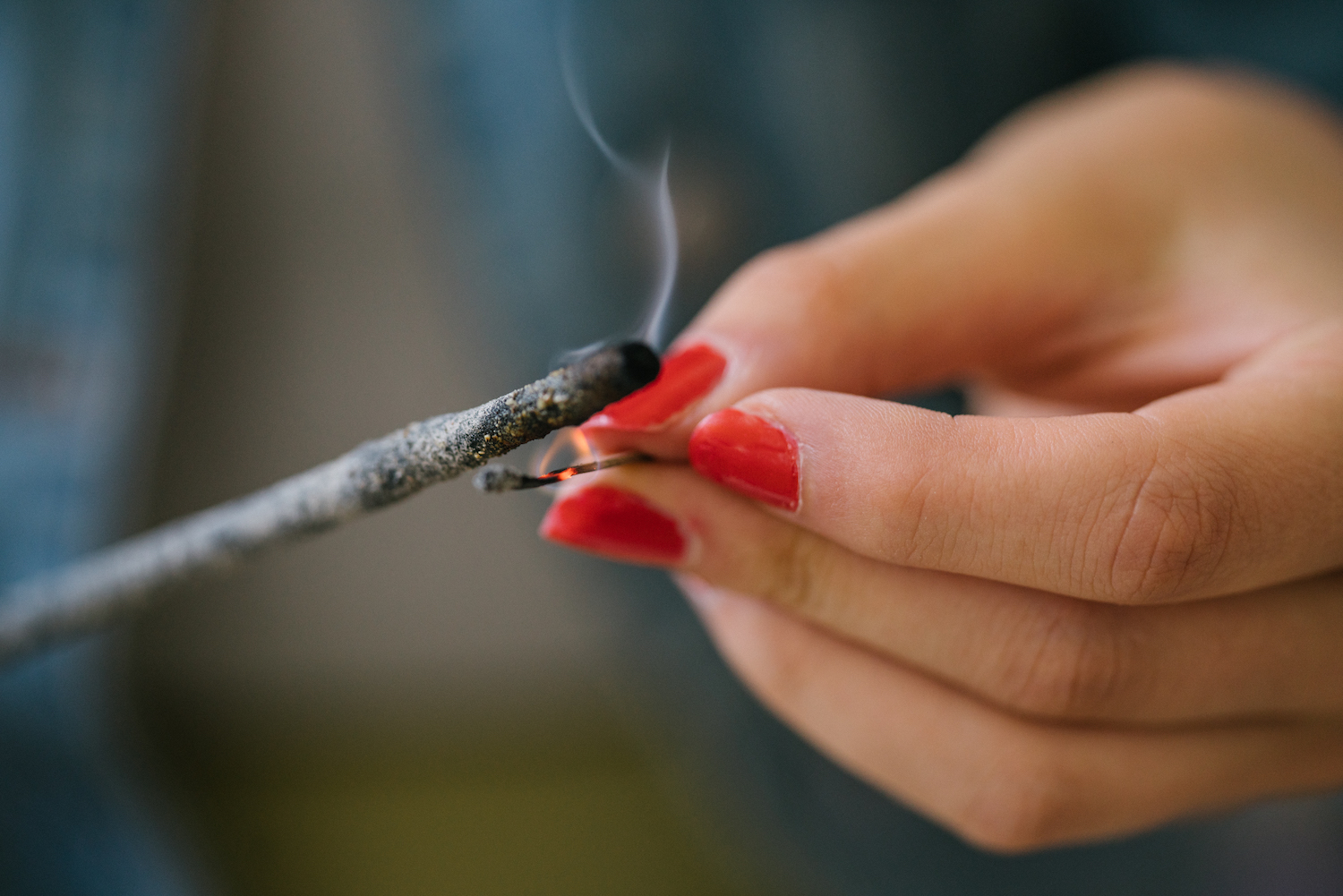 4. Play With Fire
But seriously. Grab a match and light your favorite incense, a piece of palo santo, or little bundle of sage and prepare for your brain to melt in "ahhhhhh" bliss as the smoke twirls around the room. I'm currently using copal incense on repeat, which helps remove energetic blocks and purify your crown chakra.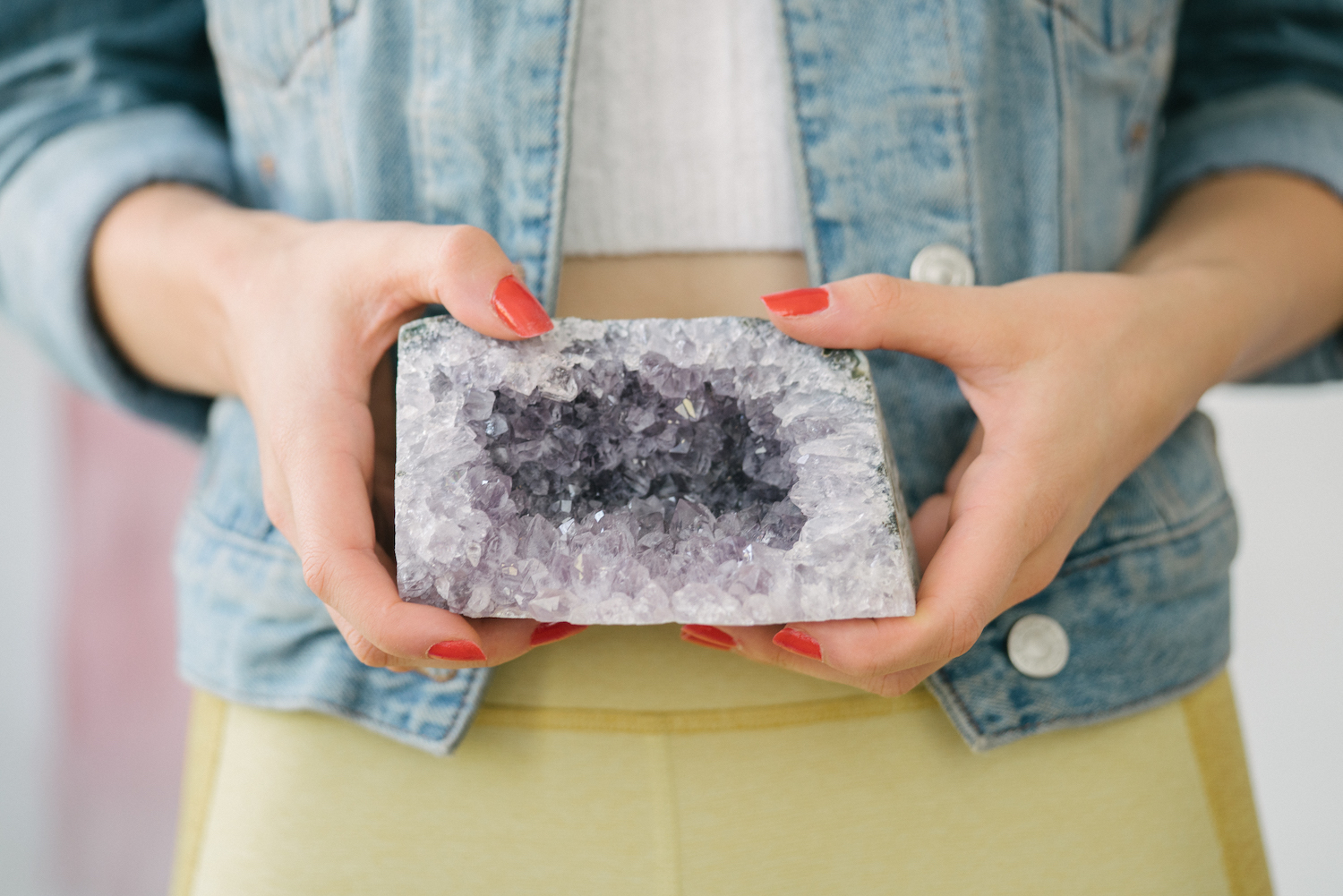 5. Add Intention-Setters
While it's all good to just sit and tune into your breath, sometimes adding a tangible object to focus on can help you stay in the present moment instead of say, mentally responding to seven million work emails. I often reach for crystals like amethyst if I want to manifest some magic in my life, or mala beads when I'm working with a specific mantra.
I hope your meditation journey is sweet, blissful, and full of beauty. Namaste, babes.