To those of you who are constantly searching for the next best book to curl up with, you've probably already heard of (and stalked) Girls At Library, a website dedicated to ladies and their favorite literature.
If not—get ready to lose yourself in this rabbit hole of a blog, where reading reigns supreme and your new can't-put-it-down book rec is only a scroll away. Eliza Wexelman co-founded GAL (an apt acronym that takes you back to the clubs you and your friends created in elementary school) in 2015 as a way to encourage community and conversation after moving away from the literature-loving culture of New York City. Here, we step inside sunny Eliza's Los Angeles home to peek at her own favorite books and to learn more about how engaging with a collective of women readers has kept her inspired and more in love with stories than ever.
Hello! Tell us a little about yourself and what you've been up to lately.
Hi! I'm currently a graphic designer living in Los Angeles. Having been here for five years now, I'm trying to re-learn to love the city despite its faults. So I've been hiking at sunrise everyday, which feels uniquely Los Angeles, though not exactly, maybe more stereotypical Los Angeles. I love being in a city filled with cars and with somewhere so close to get away from it all even if it's just an illusion. I've been focusing on routine, trying to learn something new about design every day by reading or practicing, along with taking the time to exercise. Sometimes it's a hike, sometimes it's the New York City Ballet workout video on YouTube. Exercise as a topic is pretty boring, but even just a walk can help break up the day in a nice way.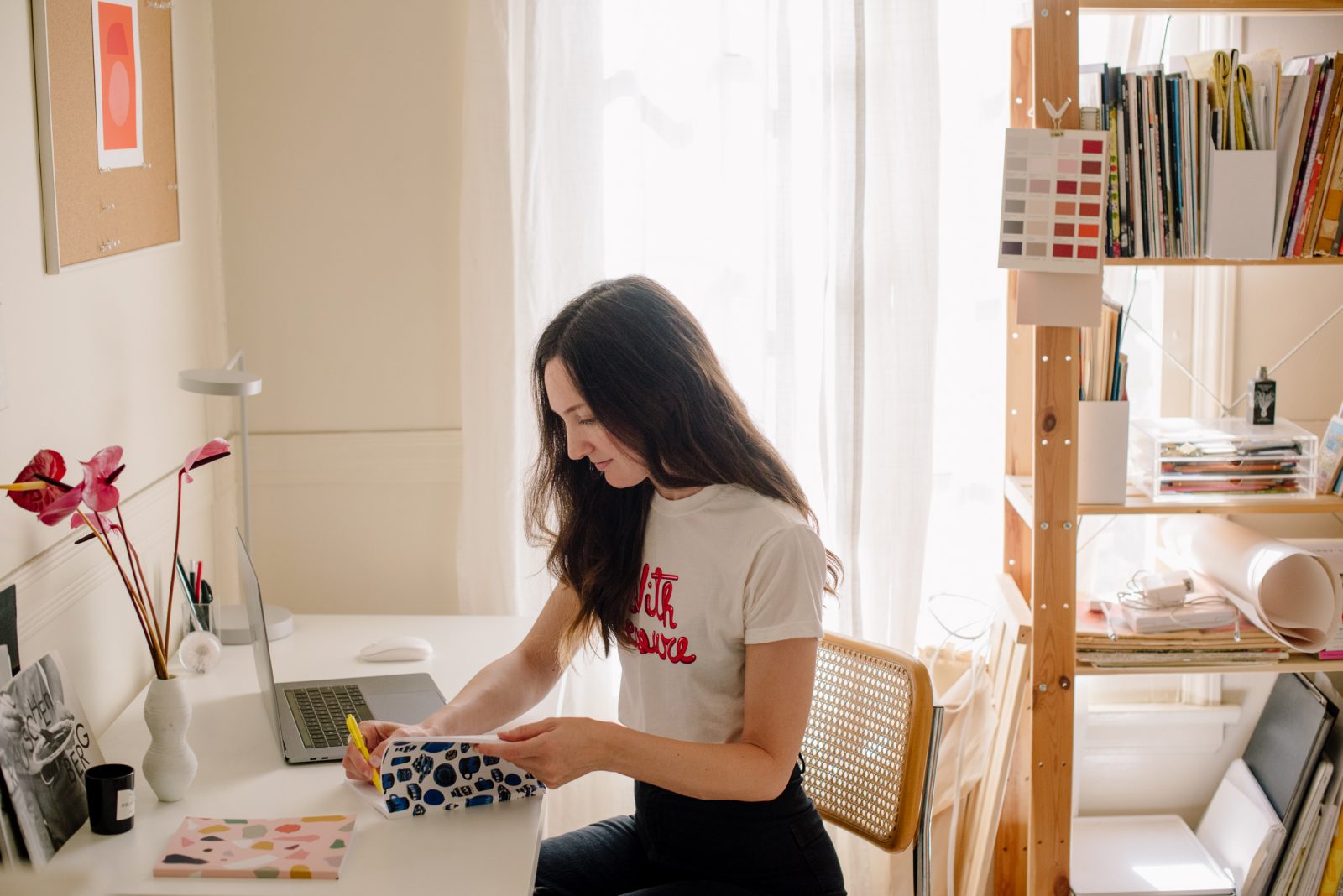 What prompted you (and your partner-in-crime Payton) to start Girls At Library? Did you have any idea it would turn into the large community it is today?
Payton and I always talked about books when I lived in New York City. I remember, when I lived there, being jealous of people who knew about book readings around town, it seemed so foreign and cool, something intimate yet anonymous at the same time. That was sort-of New York City in general, which was what made it so great and is something I missed. After moving to Los Angeles I began to crave creating literary connections and reached out to Payton (after endless hours of feeling uninspired by the blogs available at the time in 2014) with this idea we could do it better. I think going into the project we had bigger aspirations of how quickly it would pick up, but we couldn't be happier about the slow growth! I know we have both generated so many personal relationships through the platform and that's something we hope others get out of it as well. It's great to connect over reading, over stories and specifically connection to women's stories.
Tell me a bit about your journey as a reader—have you always found solace in books? Was there a time in your life when you didn't really read?
I've always found solace in books. As a kid it was so exciting to pick up books and imagine all new thoughts in your head, it was thrilling. I've always thought the weirder the better. If it had a quirk and didn't quite make sense I was sold. It soothed me to relate to a story that wasn't my own—stories that clicked, creating distant connections. I tend to connect to humor mixed with deep emotions, so getting older books that deal with hardship or a unique perspective are what I gravitated towards. I really love authors like Lucia Berlin and Maggie Nelson and Clarice Lispector who have lives that may appear like the rest of ours, but the details of what's going through their mind is so profound. But I also love George Saunders and books like "Time and Again" by Jack Finney. I go through spells of not reading, I find there always has to be this specific something in a book for me to really love it, and when I find a connection with a book I never want to let it go and then it's over! I definitely go through withdrawal after a really good book, where the only way to hold on to it is to find people to talk about it with (book therapy!), then I read casually until I find the next one.
Where is your go-to reading spot in your home?
I'm pretty much a bed reader at home! I prefer to read in bed in the early morning or in coffee shops, also pretty early. I like getting a seat and it's competitive in those LA coffee shops! So I go early because I like the luxury of having coffee very easily accessible along with my own space. And I love activities where it's socially acceptable to be anti-social.
Can you think of your favorite space described in literature? Or if not favorite, the one that you can imagine very easily or that you would love to live in?
I love how spaces were described in Oscar Wilde's "Picture of Dorian Grey". I should reread that, but not any room in particular, the whole thing, descriptions of rooms and descriptions of reading about historical rooms, endless.
A lot of people want to read, but have no idea where to start. Do you have any advice for how they can pick a book that will really spark up their love for reading again?
Is it wrong to say go to GAL!? There are so many diverse women with different outlooks on life we have spoken with and each have their own unique recommendations—if I'm feeling lost that is now where I go. But I also love friends' recommendations or my book club. Just walking into book stores, too. A lot of places have great tags and recommendations sticking off the bookshelves that are super helpful callouts. The NYT book review and The New Yorker have great articles that give context to a book, I find context and supplemental reading to be the most fun way to read, it leads you from one book to the next without killing the mood it adds to the narrative.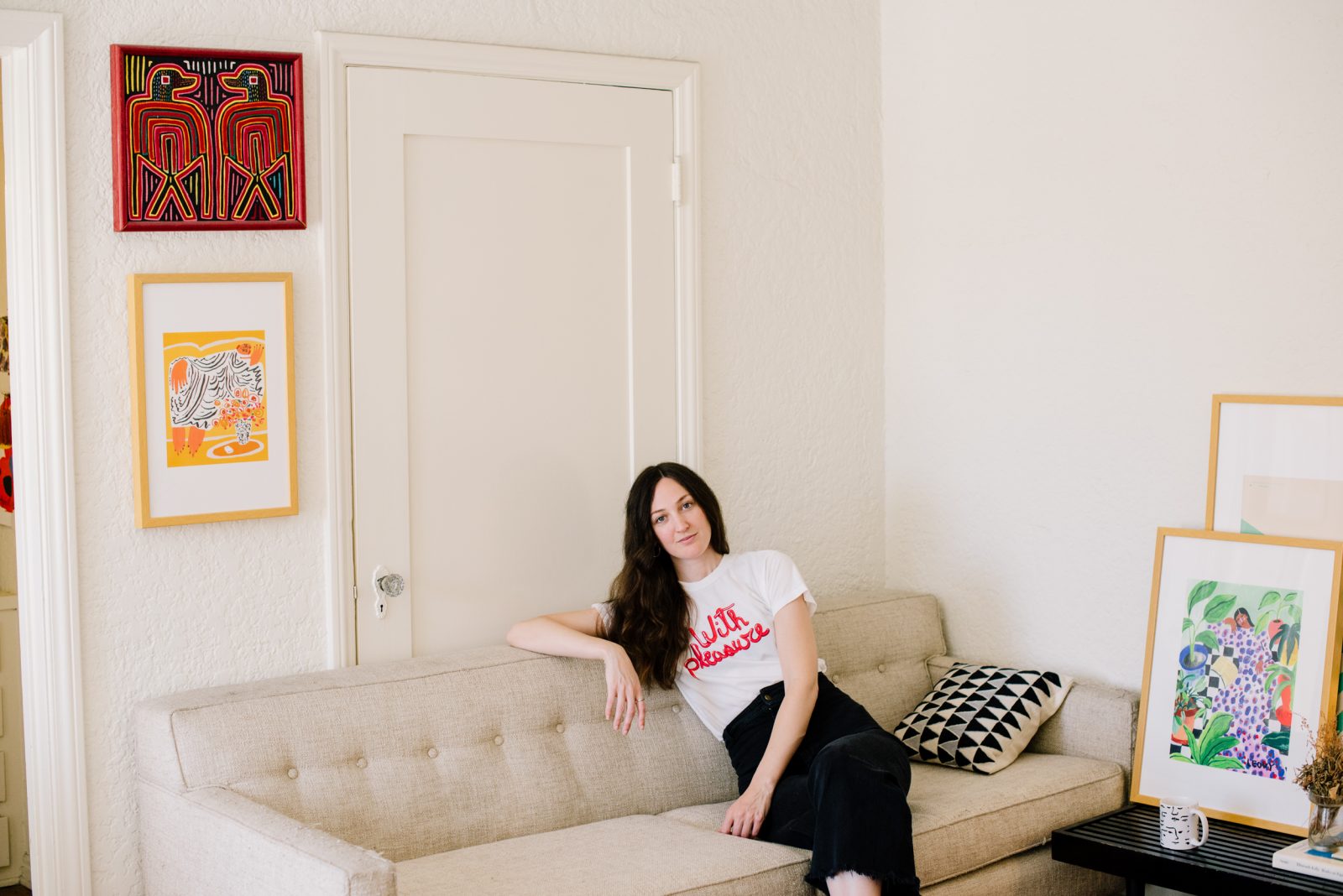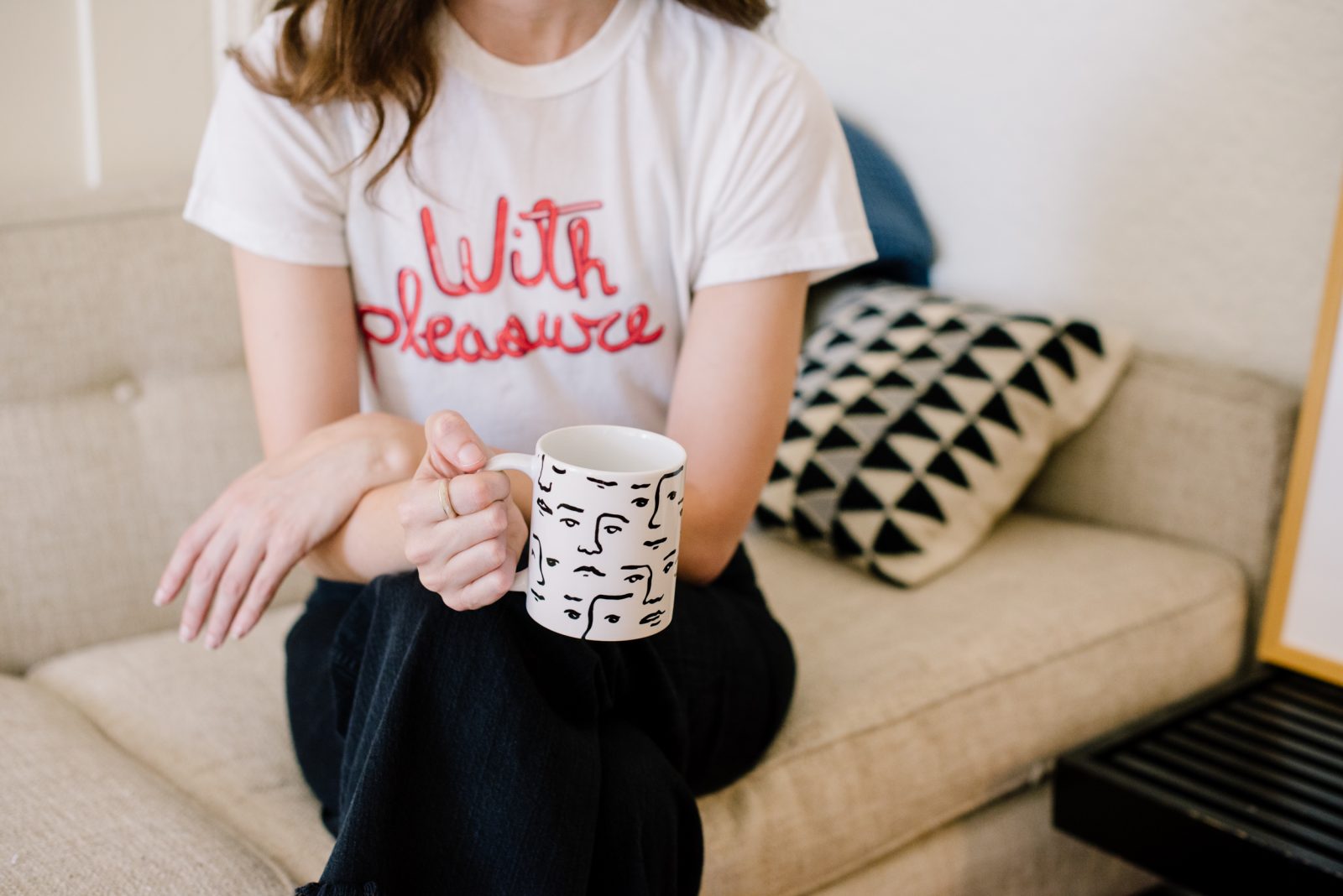 I think people also feel a lot of pressure to be reading the "right" kind of books (i.e. ones with cool covers that they see in the laps of cool girls on Instagram). What are your thoughts on this and how would you encourage people to embrace their own taste even when it goes against what's currently all over the gram?
I think as long as someone is reading, that is cool. A good cover is great, but a good story is better. I think right now there is an influx in cover design that doesn't always translate the story to the reader (the history of cover design…more of that coming to GAL soon!) I think people should 100% embrace their own taste. If it goes against what's on "the gram", that's for the better. Trends change, it's a revolving machine, so the way you interpret design in your own world is more important.
Tell us a bit about your approach to graphic design—where to you find yourself constantly turning to for inspiration?
I've always been inspired by the simplicity of where an idea starts, a sketch or line drawing. I love complex colors and oil paintings but my approach tends to be more feminine and minimal. I try approach solving problems with unique solutions based on individual projects but printing things out and testing and editing brings ideas to the right place. I love creating printed materials, websites and thinking of ways to apply branding in packaging and across an array of materials, so I try to approach design from a combination of my own perspective and love for design but also from the perspective of the consumer or viewer—is the the idea getting across and can someone read the concepts? The world is made of symbols and the fun part about design is working with those that exist and creating new ones. For inspiration, there are a lot of graphic designers I love, the ones I turn to for inspiration tend to be Barbara Stauffacher Solomon (who is someone I emailed and actually called back), Paul Rand, Lella Vignelli, Carin Goldberg, and old copies of magazines like NOVA and Communication Arts. Paula Scher spoke at Art Center when I was taking classes there and she made a great point I always think about which is, to have a few specific pieces that can go to for guidance if you lose your way. I'm still figuring mine out, but I'm trying to build a library of inspiration in the meantime.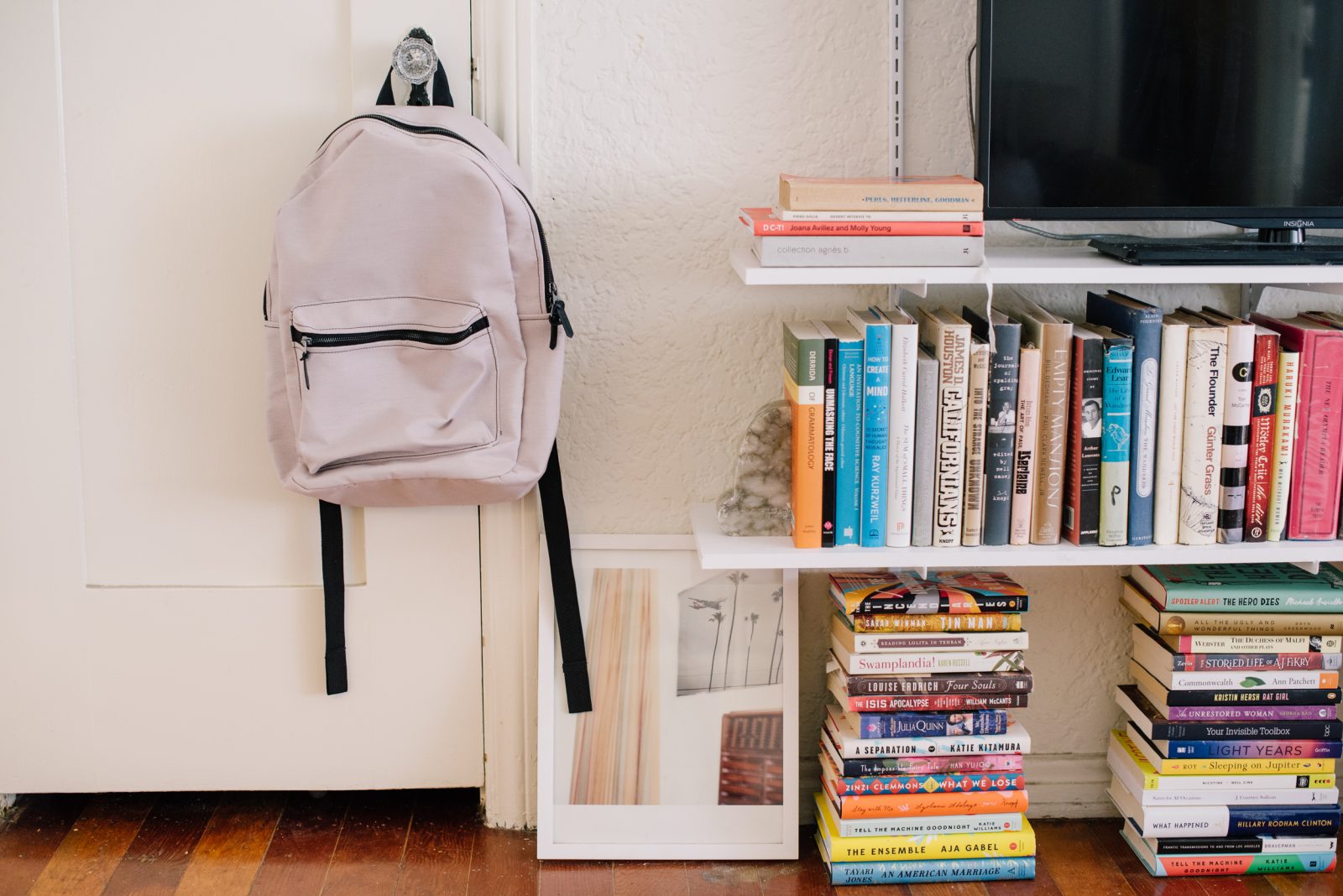 You've interviewed a lot of writers and readers and generally lovely ladies—what are some of the pieces of wisdom from these interviews that you've been really moved by?
I think there is something from everyone that I take away, but talking to Zackary Drucker was maybe my favorite conversation. She is so smart and so aware, such a pleasure to speak with her, and I still carry that one with me.
"I believe that people, and women particularly, being literate is the mark of a culture that is invested in the future. Any culture that is preventing women from obtaining adequate education is a world that is actively trying to drag us into the past. Knowledge is the only thing that no one will ever take away from you. Our social order is patriarchal, through thousands of years of civilization, though there have also been times of greater gender equality. I wonder if ultimately misogyny of the new millennium is about a reaction to women gaining more power—more legislative power, and more social power."
Finally, recently I was signing up for something for the IRS (ugh) and they asked me to write down a "phrase I would immediately recognize" as a security measure. I thought that was so funny and strange, but naturally picked a line from my favorite book. What line or lines from literature pop into your head way too often?
"Fuck concepts. Don't be afraid to be confused. Try to remain permanently confused. Anything is possible. Stay open, forever, so open it hurts, and then open up some more, until the day you die, world without end, amen." ― George Saunders, The Braindead Megaphone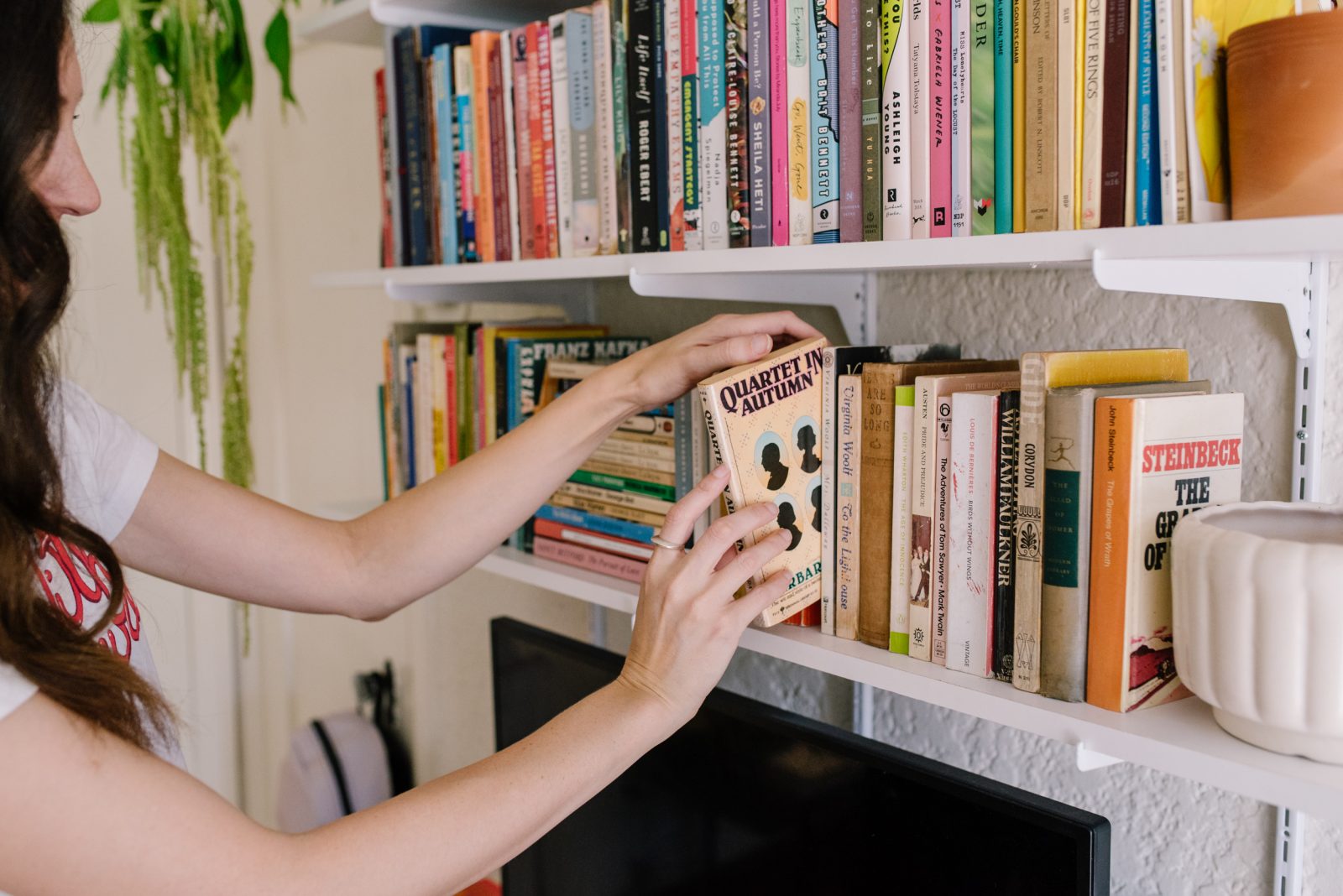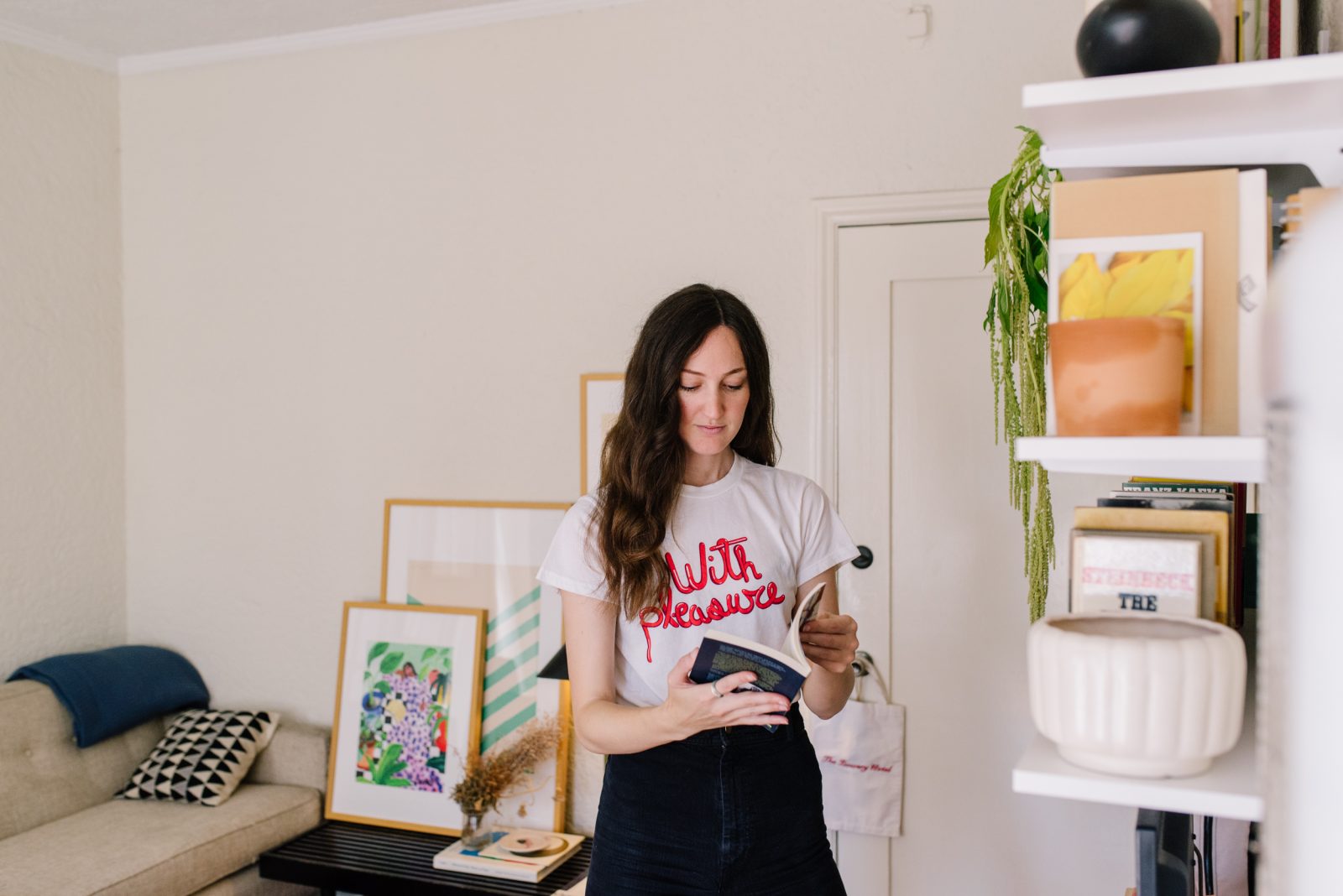 Monochrome Collection Backpack
Born to Dunes 2 Framed Print
by Matthew Korbel-Bowers
$71.99
Park Plants 002 Framed Print
by Matthew Korbel-Bowers
$164.99
Trompe L'oeil Framed Art Print
by Amber Vittoria
$121.99
Cobalt Pottery Notebook
by Amanda Laurel Atkins
$14.99
Monochrome Collection Floor Pillow
Stolen Faces Coffee Mug
by Mind Over Pattern
$15.99
Boulder Art Print
by Matthew Korbel-Bowers
$22.99