Show your space off the way it deserves!
We've already covered how to handle food-styling for the 'Gram or how to capture natural-looking lifestyle shots, but when it comes to your own home, lighting and a lack of resources can sometimes stop it from shining the way it should. Here, interior design photographer Karyn Millet offers advice, solves shooting problems, and answers commonly-asked questions about snapping your space.
1. Can I use my iPhone to photograph my house?
It all depends on the end-use for the images. If it's for a casual social media post, then an iPhone may suffice. Some amazing shots are to be had using an iPhone, but it's important to employ some tried-and-true principles of photography.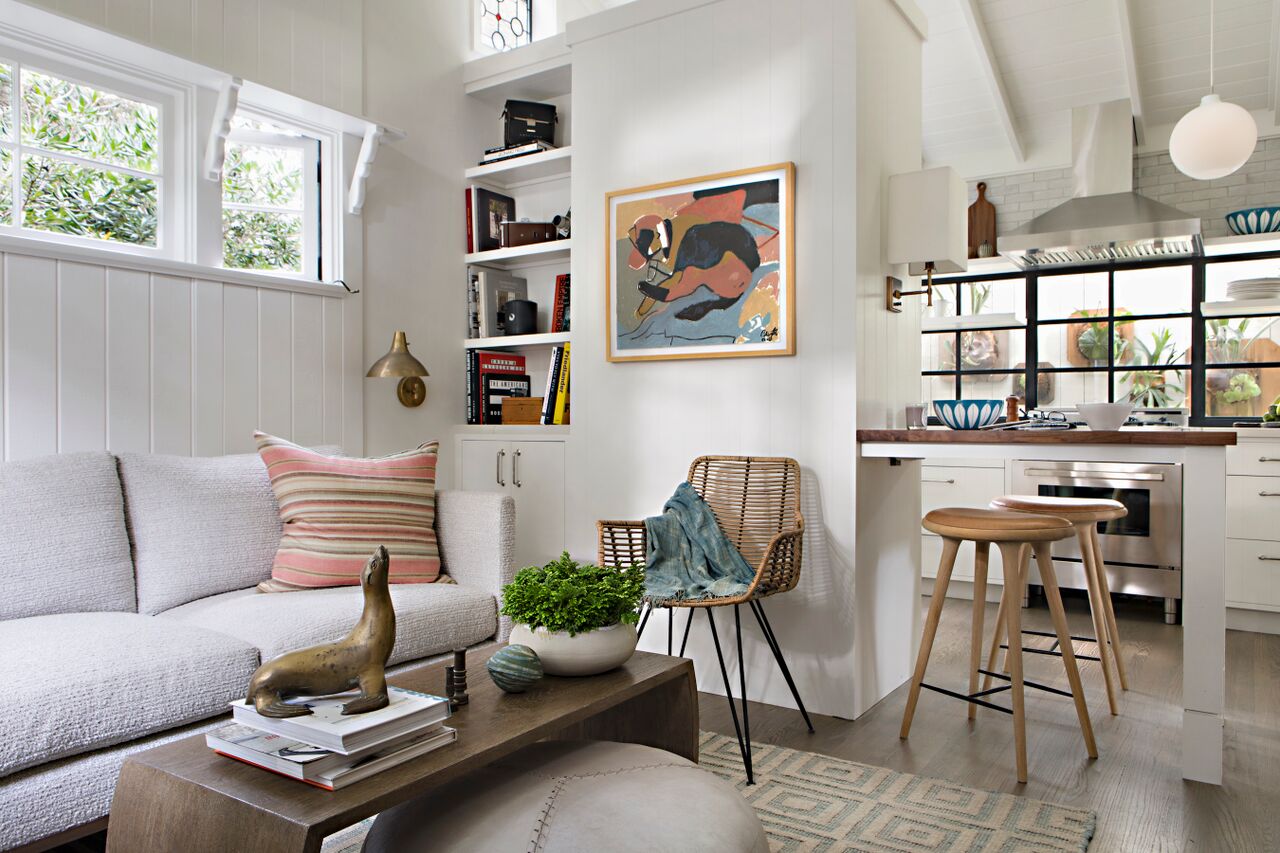 2. What is a horizon-line?
Ever wonder why you're drawn to certain sunset shots and not others? It might be because the horizon-line is dead straight. The same rule applies when shooting a room. Place your camera on a tripod to make sure the camera is level. If your camera doesn't have one built in, you can buy a plastic level that fits on the hot-shoe located on the top of your camera. If you are using the image for social media, Instagram has a feature in "edit" that allows you to double-check that your images are level.
3. Be aware of tangents!
The dreaded tangents—all editors like to avoid them. Is the flower vase lining up or blocking a lamp, the Foo dog statues or other decorative accessories? Simply adjust them so there is a sliver of space around each item. Now there's breathing room!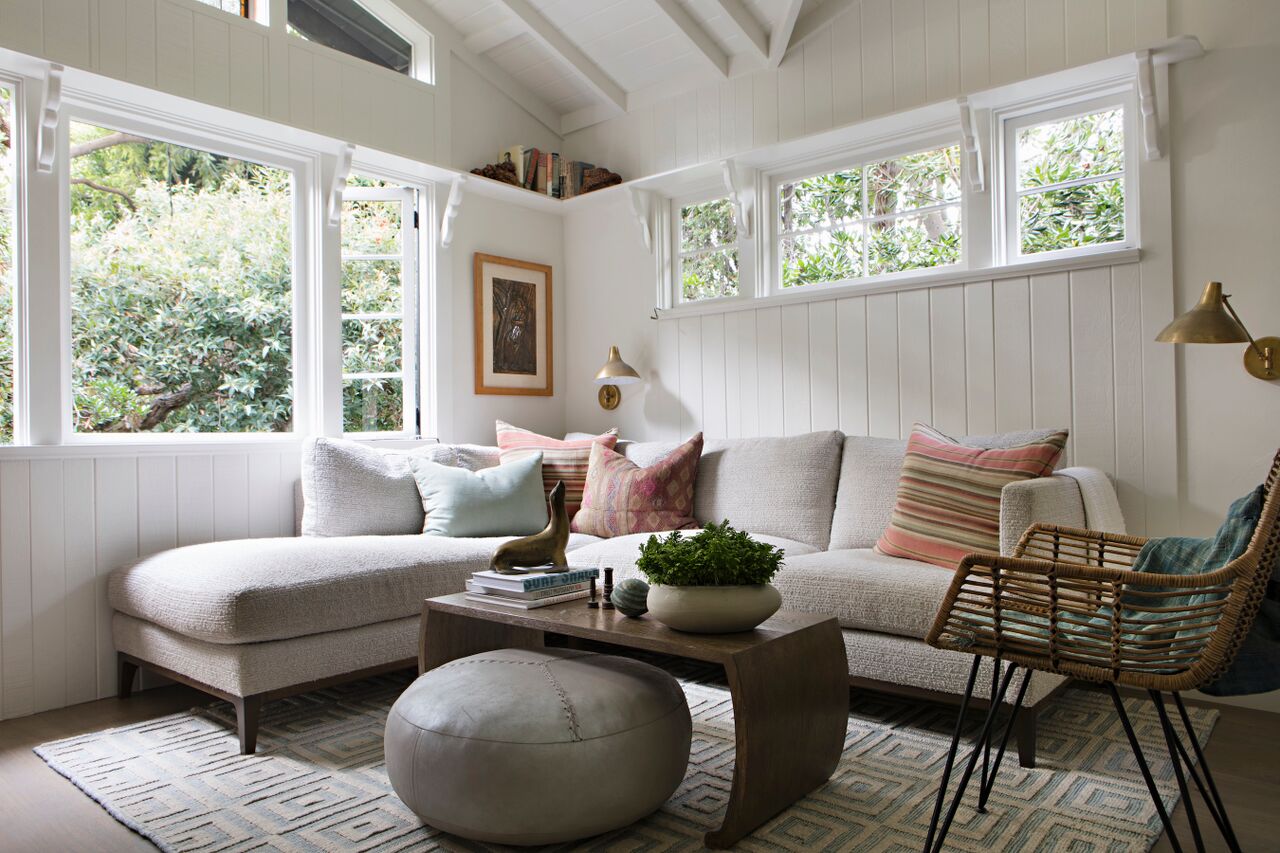 4. Lights on? Lights off?
I'm a lights-off kind of girl, as are most of my editors. On occasion, we may layer in a very dim amount of light if the interior designer really wants it, but otherwise the gold color and dramatic shape that lights cast can be distracting to the design of the room.
5. When your room always photographs dark…
Time your shot for when the rooms are filled with the prettiest light. Keep an eye throughout the day prior to your shoot and make note. And keep in mind, overcast days can be wonderful for interior shots, especially if you want a bit of the green outdoors to softly peek in through the windows.
Header Image (living room with blue sofa): Paige Pierce Design
Photos Below 1:  John Wooden Interiors
Photos Below 2: Architect Eric Olsen, Interiors: Raili Clasen
Photo Below 3: John Wooden Interiors
Photos Below 4: Architect Eric Olsen, Interiors: Raili Clasen / Lucas Studio, Inc.