We're in love with our new wallpaper.
It's bold, bright and non-permanent which means your options just got a lot more interesting. Gone are the days of gluing on strips of paper-thin, grandma floral designs—now you can snip, stick and stare at your new masterpiece for years (or weeks!) to come. Here's a list of some of our favorite ways to style our wallpaper. Have your own ideas? Comment below!
1. Unexpected Accent
One of our favorite ways to style our new wallpaper is with an accent wall. What is this "accent wall" you might ask? Essentially, you pick a prominent wall in a room that needs some love and cover it with a bold design of your choice.
We love this look because:
– You can choose a crazy pattern and it won't overwhelm your space
– A smaller surface area means it's easier to hang and cheaper to buy
2. Style Those Shelves
Open shelving seems to be a trend in kitchen and bathroom styling these days (oh, hi Joanna Gaines!). Make yours anything but basic by covering them in a layer of lovely print.
We love this look because:
– It's any easy way to add a pop of color/pattern to an unexpected space
– It most likely uses so little actual wallpaper that you will have extra to swap it out if it gets dingy!
3. Dress Up A Desk
Look, we ALL love Ikea, but no one wants their bungalow to look like a Swedish showroom. Take a plain desk, some wallpaper and a little measuring and you'll have a dynamic office spot in no time.
We love this look because: 
– Cutting a rectangle is soooo easy
– It creates a smooth, one-of-a-kind surface for you to get inspired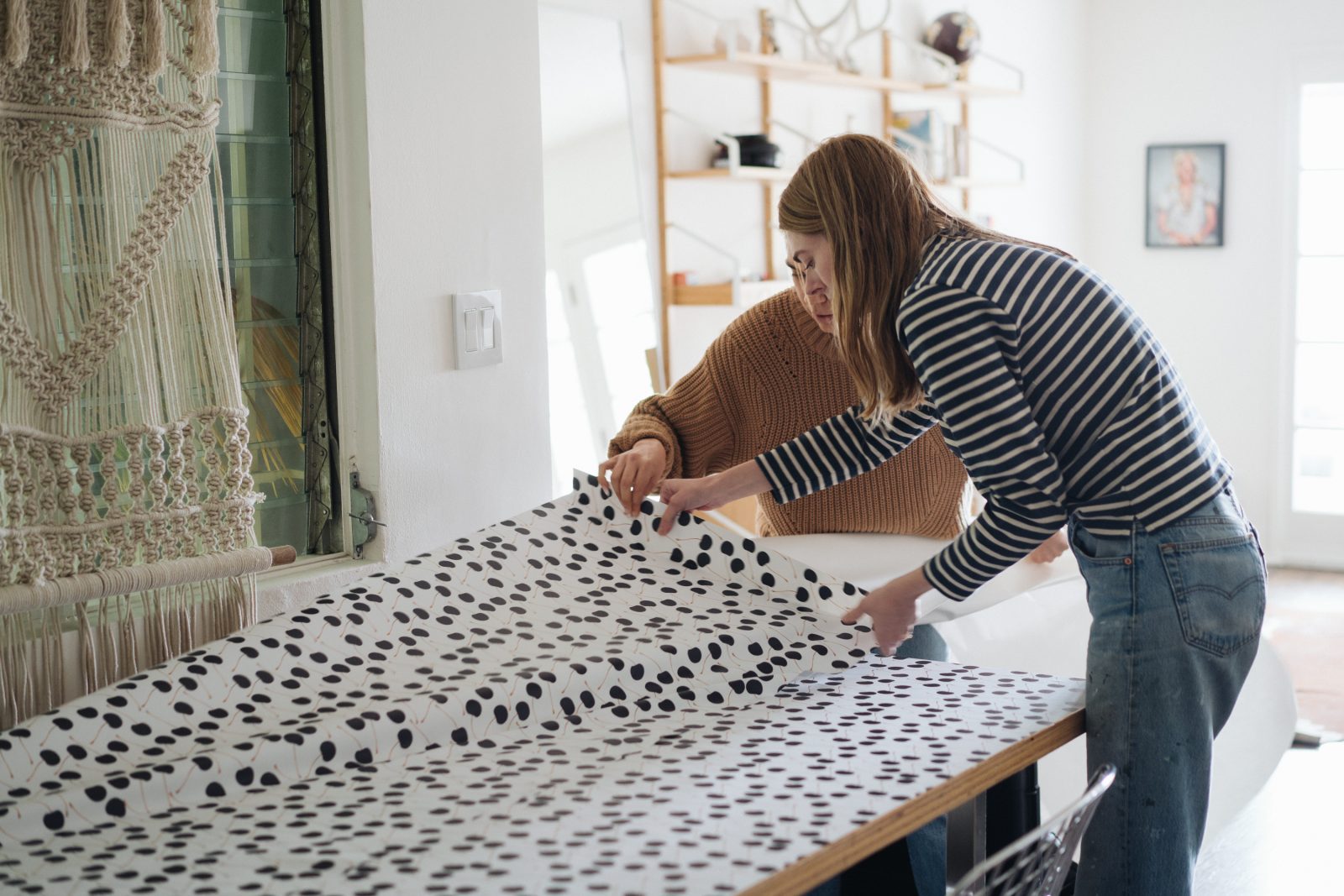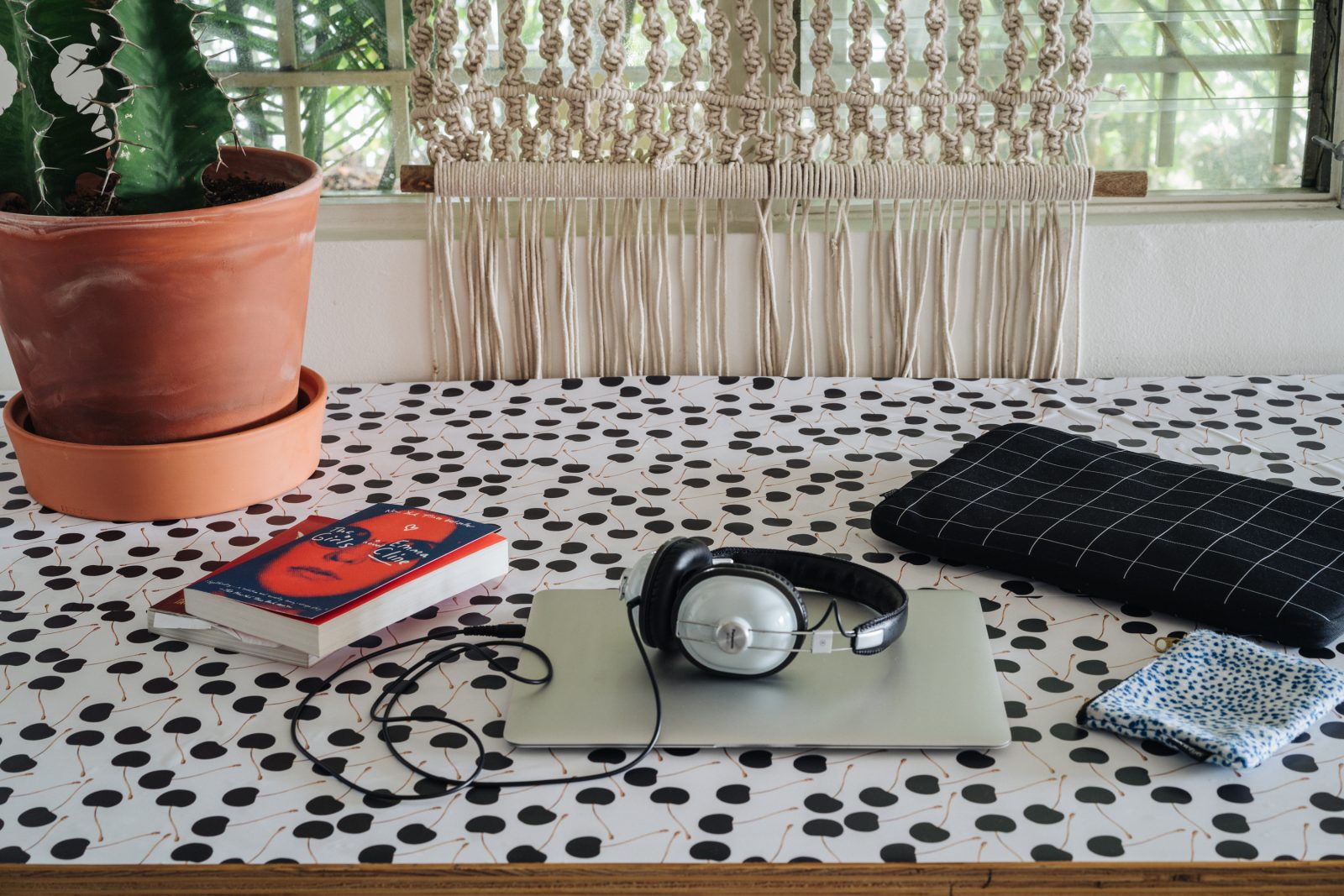 4. Main Event
Always a classic—covering an entire room with wallpaper is a great option for those who really want to make a statement. Choose a pattern that isn't too busy and you'll have a conversation starting space in no time.
We love this look because: 
– Nothing shows off your style better than a bold pattern
– It's a non-permanent way to give an entire room a design overhaul
5. Cure Your Cabinets
Want to punch up your space, but keep it subtle? Surprise guests with cabinet doors that are decked out with design.
We love this look because: 
– It keeps your kitchen or closet classy on the outside, but party on the inside
– It's all in the details—this is an inexpensive way to show you've left no stone left unturned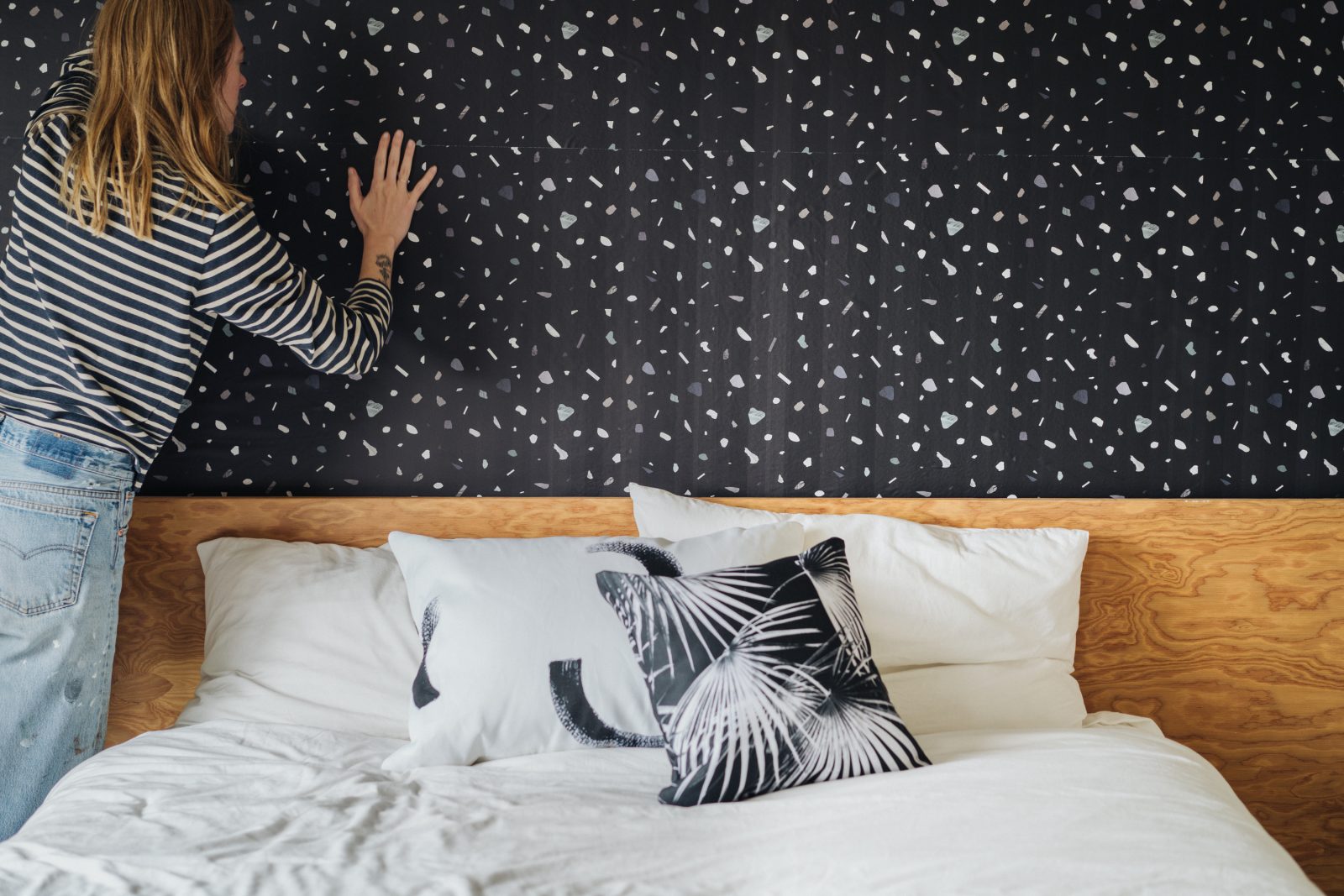 Sunshine Yellow Wallpaper
Black And White Op Art Wallpaper
by LebensARTDesign
$49.99
Monstera Flying To Summer Wallpaper
White Orchids Bouquet Wallpaper
Over The Hill Wallpaper
by Pattes de Mouches
$49.99
Retro Horizontal Wallpaper
by Natural Collective
$49.99