Lifestyle blogger Alyssa Lau of Ordinary People invites us into her fresh new digs to show us how she built a gallery wall to instantly warm up her space. 
Just last month, my partner, Eric and I, moved into our new home (which is crazy for someone who thought they would be living with their parents until they were 35, give or take five years). We had spent a few weeks shopping around, but the moment we walked into our house (that was not yet our house), we knew it was, to put it simply, the one. I even imagined a vibrant gallery wall right by the entrance, so as soon as we received the key, I knew it was something we had to do. With that being said, putting together a gallery wall for the first time was unexpectedly difficult, but if you too are looking to create a gallery wall in your own space, here are some tips to help get you started.
1)   Curate artwork based on your tastes.
This step was by far the most time consuming, but also the most enjoyable. I flipped through pages and pages of artwork on the Society6 website looking for framed prints, canvases and metal prints until I found the pieces I wanted. Once you find your prints, I also recommend making a mood board or a society6 collection to make sure everything fits together.
2)   Plan it out
It's helpful to consider the size of your wall, and the layout of your artwork ahead of time. Laying out the prints on our floor was the easiest way to imagine the layout of our gallery wall. You can be a pro and measure everything out, or just guess—it's totally up to you!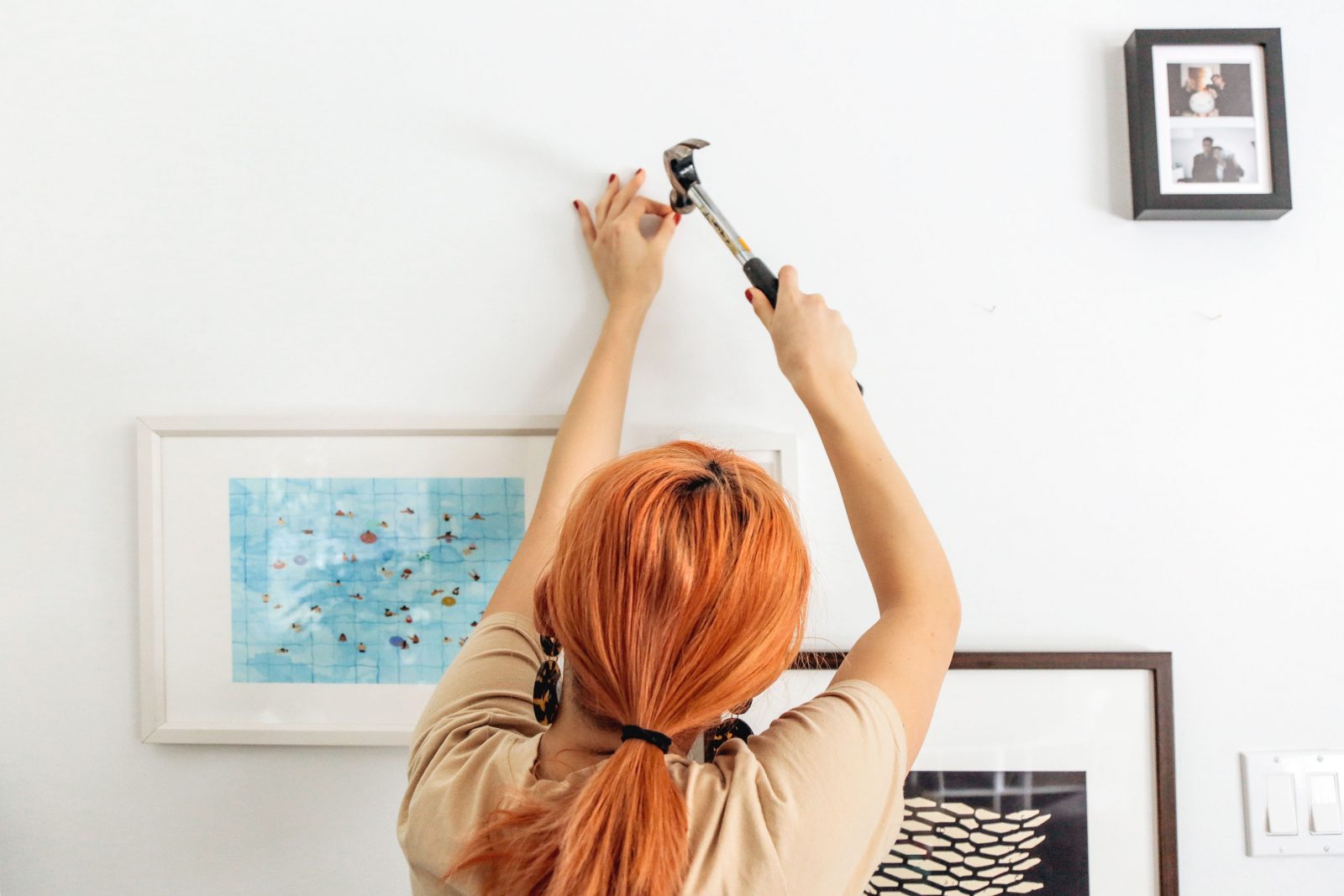 3)   Build around a focal point.
Choosing one or two large pieces will help give direction to the rest of the collection. We chose the largest statement piece to place at the bottom right corner, and from there, lay out artwork around it. Steer clear of placing prints together that are too much alike—spread the love!
4)   Measure it out!
As someone who likes to guestimate (as shown by all the drywall-patched holes in our house), Eric made a point to get me to make sure everything was measured correctly (and leveled!). Keep measuring tape and a leveler on hand—you won't regret it!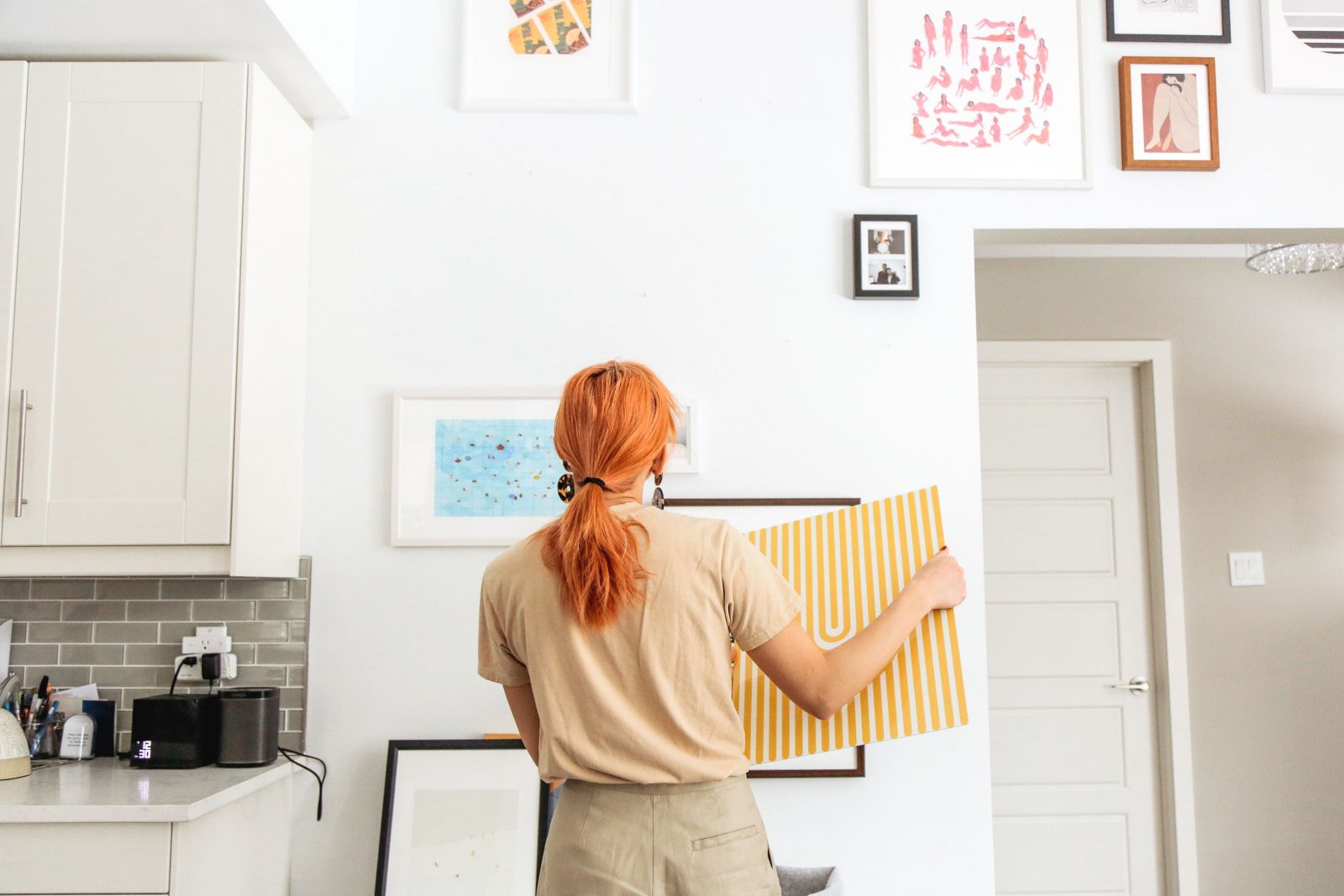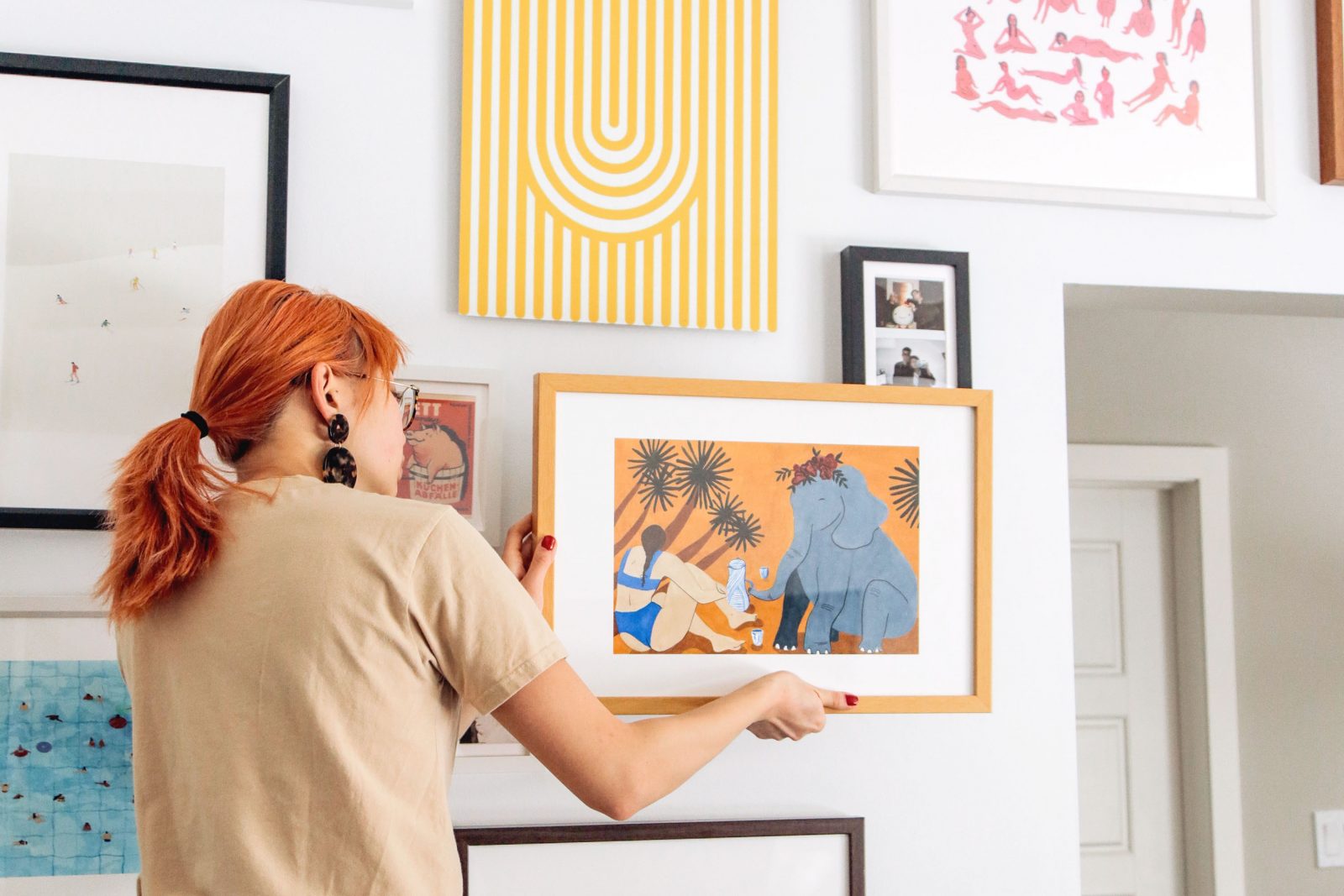 5)   Get started!
Grab a ladder, your measuring tape, a leveler, some nails and a hammer, and take a deep breath. With the proper prep work, your gallery wall will be up in no time! You can def do this by yourself, but it helped us a lot to have a spotter to make sure things looked great on the ground.
6) Enjoy + share
Revel in your easy, at-home gallery wall and gram-away!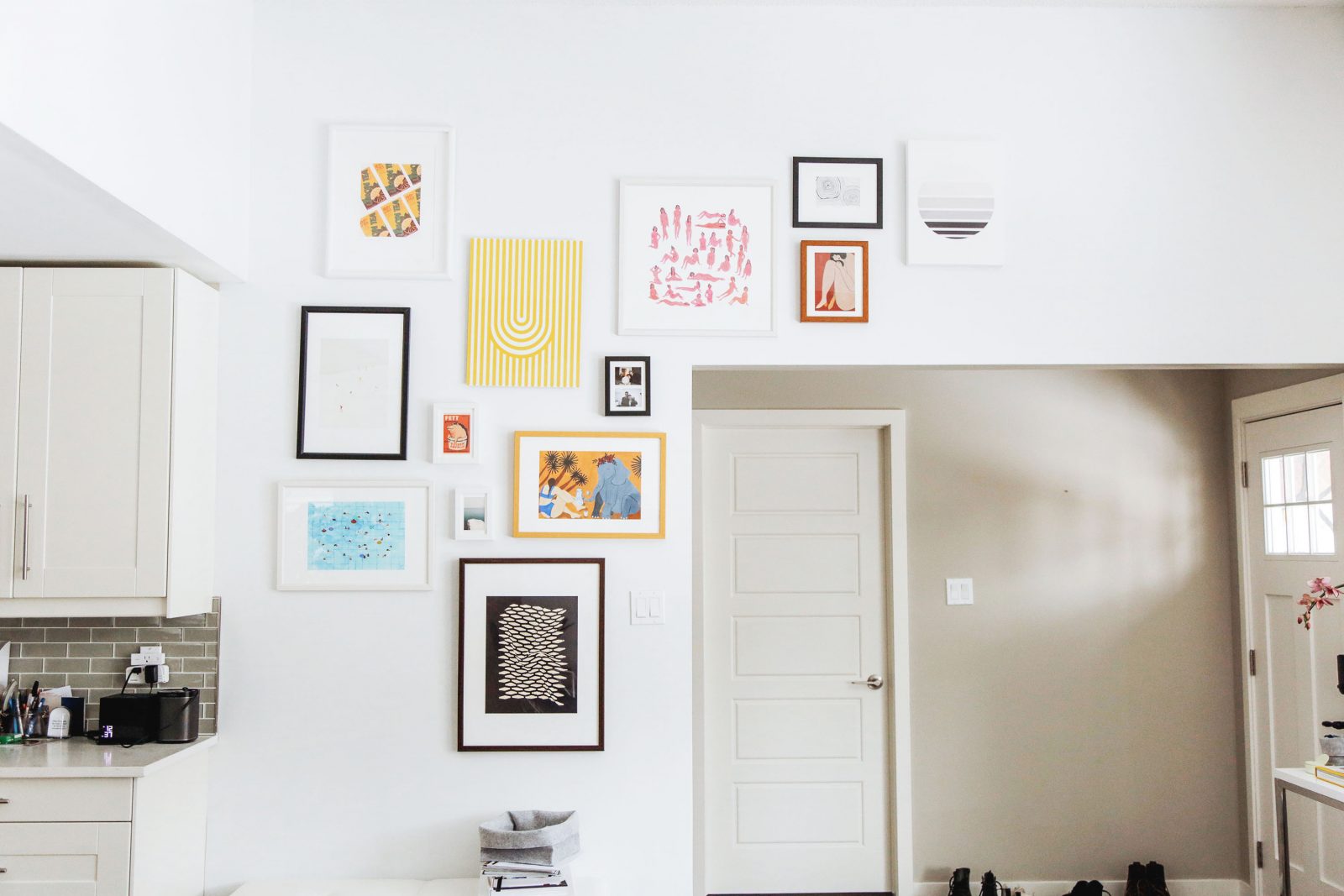 Born To Dunes Framed Art Print
by Matthew Korbel-Bowers
$99.99
SKIBAKKEN Framed Art Print
Tea With a Friend Framed Art Print
97
Grey Mid Century Canvas Print
13
Gray Matters Shoes Framed Art Print
308
Naked Ladies Framed Print
by Leah Reena Goren
$98.00
Swimming Pool Framed Art Print