Everything about Rory Rockmore makes a statement.
Whether it's his artful creative direction for NCLA, self-titled jewelry line or his insanely decorated DTLA loft, Rory knows what he wants to say and exactly how to say it. Here, we go on a tour of the aforementioned amaze-space and get some tips on how to turn any stark space into your own perfect paradise.
1) Start with a base
Paradise needs a solid foundation. I start with key pieces of warm wood furniture, like the credenza, nightstand and kitchen table— subtle pieces like this provide an opportunity to dress them up. In addition to warm wood, I recommend glass and mirrored furniture; it helps to keep a space looking spacious and airy—the downside: fingerprints!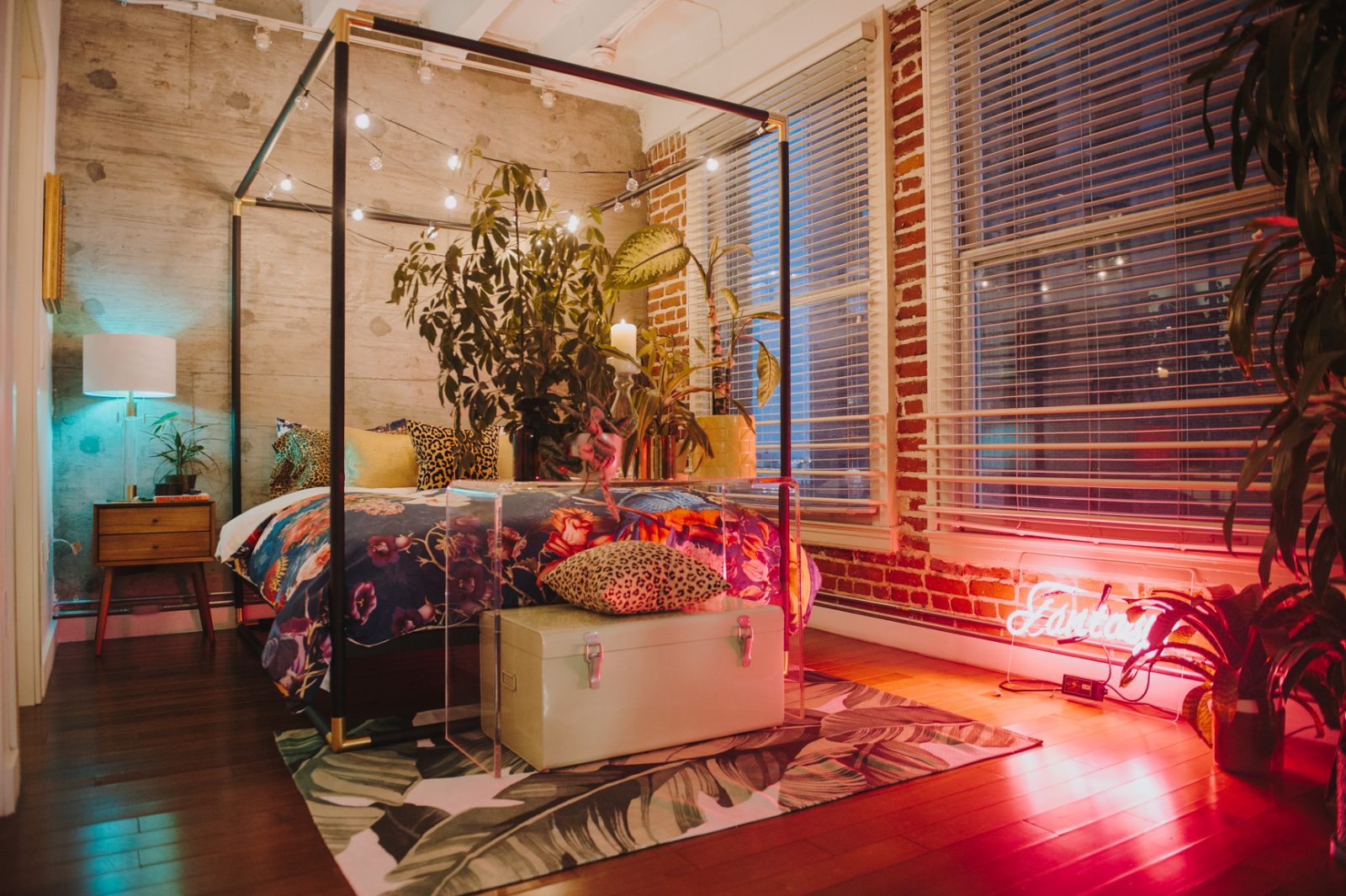 2) Add color
The sky is really the limit with this, but you can customize it to your own taste. If you're closer to a 10 on the nerve scale, go for an accent couch. If you're leaning a little more toward a 0 or 1, I'd suggest getting your feet wet with some solid accent pillows in your favorite colors. For me, this teal couch felt like it was plucked right from my dreams, so that was an easy choice. I'd say I'm about a 9 on the nerve scale, so I made the decision to "accent" the accent couch with a combination of leopard prints. In my apartment specifically I treat leopard as a neutral so I look at the couch and feel a sense of serenity. Other ways of adding color are through tchotchkes and art—a pink flamingo in the middle of your living room is always a great option.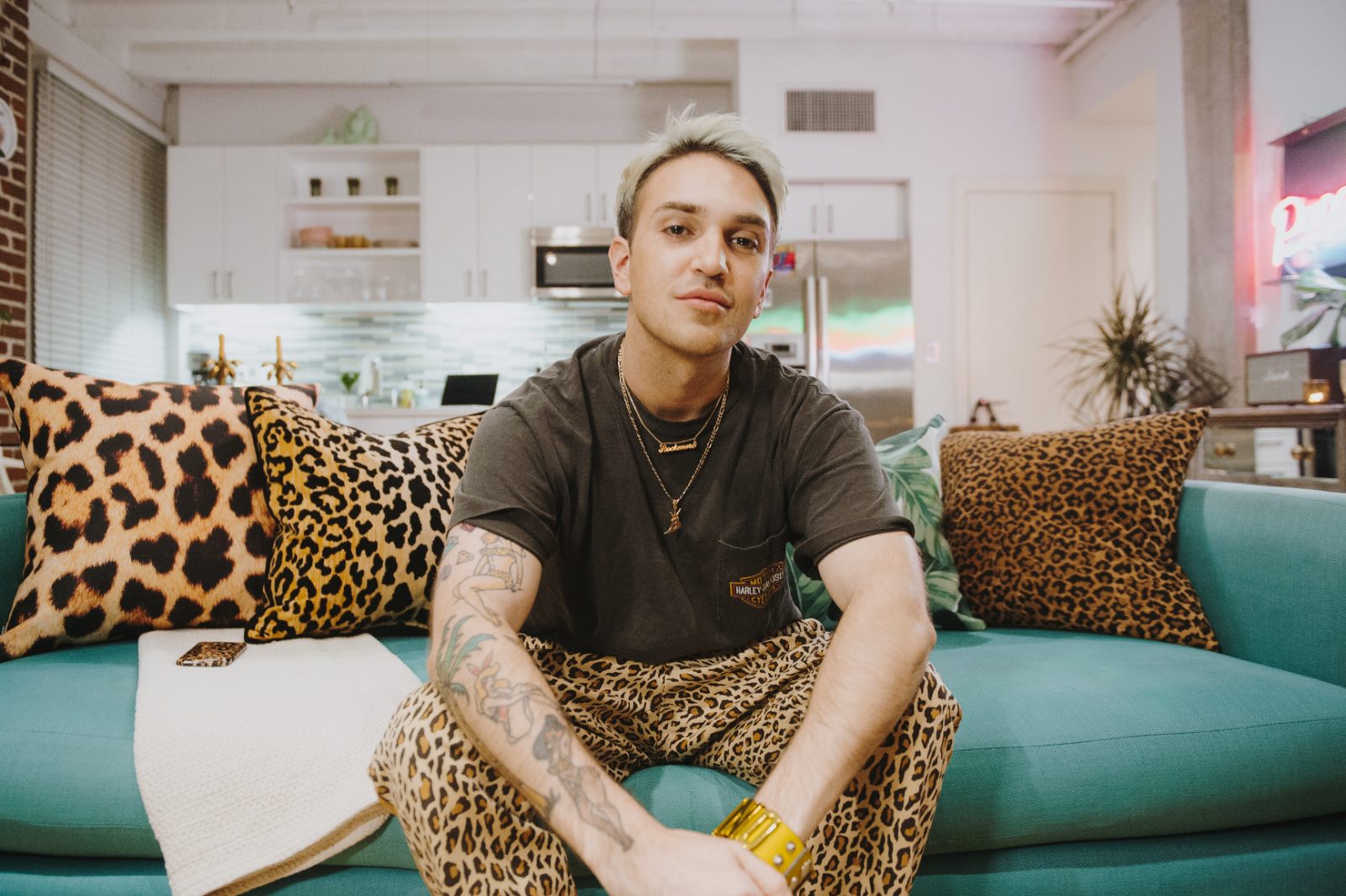 3) Introduce prints
Similar to color, the sky is really the limit. When I mix prints (animal or otherwise) I keep scale at the forefront of my decision making. Larger scale mixed with smaller scale will create a nice balance and allow you to be a little more free in your color palette. I typically try and find either a common color or tone, OR a common complimentary color to keep things interesting without being offensive.
If all else fails, just add leopard!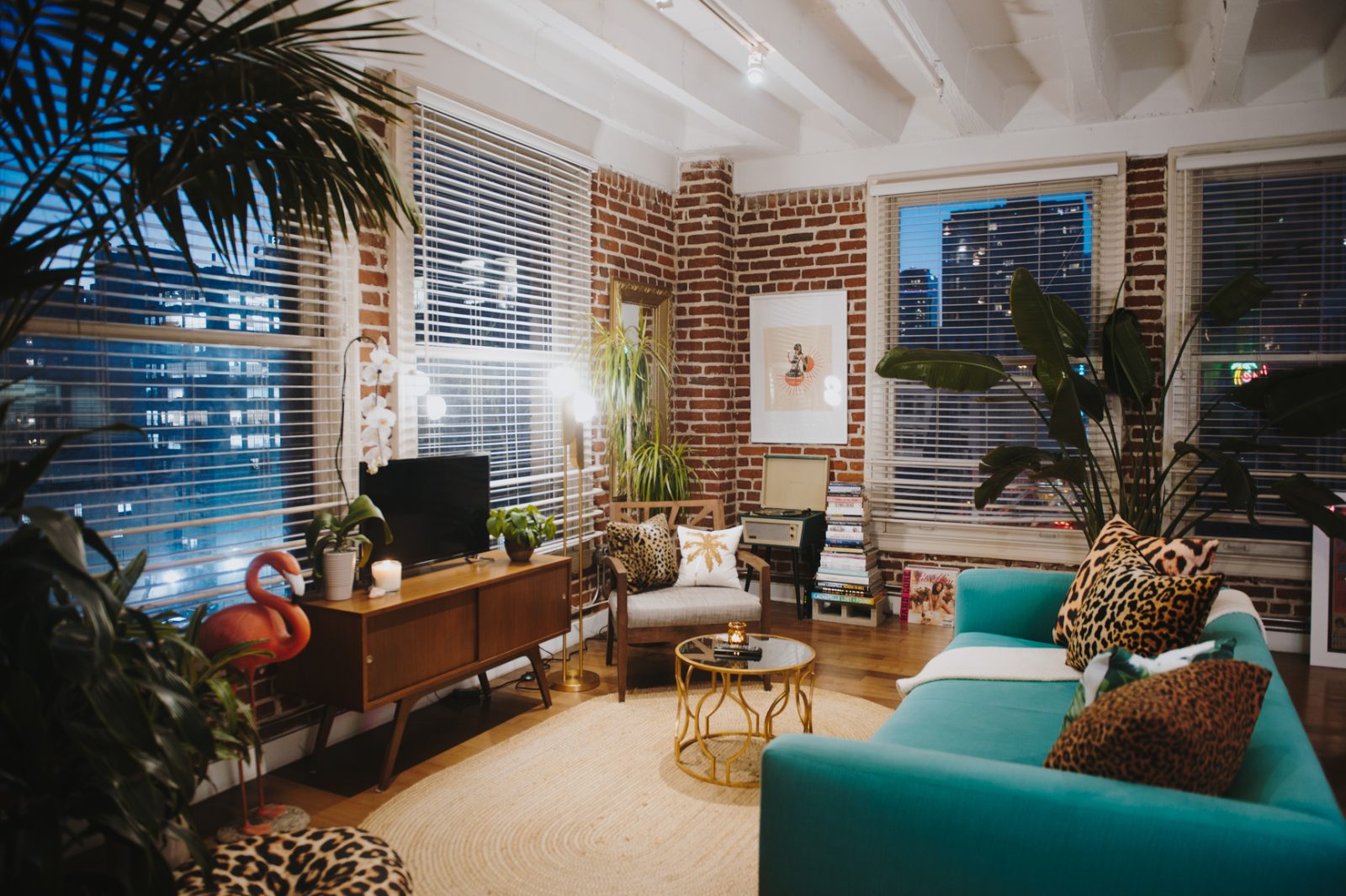 4) Set the mood
A major major key in turning your crib into Paradise is lighting. In my eyes, lighting should be warm, colorful and abundant. Never overhead. I prefer a variety of dim light beaming from multiple sources at once. My bed for example has five different lighting options surrounding it, which can be great for whatever mood you're in or trying to set. There's dimmable overhead track lighting for when I'm vacuuming and don't want to miss a spot. The 2-bulb lucite lamp on the nightstand pairs a warm yellow for reading/selfies with a wifi-enabled obnoxious color bulb that changes to 256 colors for those Red Light Special nights. I added Edison bulb string lights to the canopy top because it gives kind of an outdoor patio look to Paradise when I have company – they're definitely not fun to sleep under. And finally a pink custom neon sign because, why not?
5) Neon
Paradise isn't complete without neon. I'm not talking about the fake LED 'neon' that's all over the place right now. I'm talking about real, gas blown neon. No matter your taste or decorating style there is always something that will fit in your space. There are also enough neon options to fit anyones decorating budget. As a general rule for neon ,and life: if one is good—ten is better.
6) Plants
Add plants. When you look around and think I have enough plants – add more. Add some in the kitchen, add some more in the living room, add some by your bed. Throw a fake one in the bathroom for kicks. To me, plants can transform any space by adding life to it. If a green thumb isn't really your thing, most flower places sell packs of palm leaves that will last you 2-3 weeks in a vase, so you can totally fake it. If questions arise at any point when turning your loft (or any space) into Paradise, just remember the golden rule: MORE IS ALWAYS MORE.
Leopard skin Coffee Mug
15
FLORAL AND BIRDS XII Pillow Sham
506
by Burcu Korkmazyurek
$39.99
FLORAL AND BIRDS XII Duvet Cover
by Burcu Korkmazyurek
$139.99
Tropical banana leaves Rug
ReAL LeOparD Floor Pillow
61
The Original Lil' Framed Art Print
3
Hollywood Leopard Wall Clock
1