Lately, it seems that all of our friends are running off to Mexico City and falling in love. 
And no—not with new romantic partners (although that is likely in a city as romantic and vibrant as Distrito Federal) but with the life and culture of the city itself. Here, we asked writer, curator of Index and D.F. resident Sarah Lewis to give us the true art-lovers guide to Mexico City. 
There's never enough time in the city where people seem to make it, and so often, though you haven't even left from your vacation yet, you're planning your return trip back, and then the next one, then the next. Before you (I) know it you (I) are (am) living in the city.
Mexico City is contagious. Energy pulses through its veins and suddenly it's pulsing through yours, too. It simultaneously fills you up and makes you hungry at the same time. (Yes, that's a metaphor – but also a reality, as simply walking down the street will find your senses overwhelmed with smells wafting past from restaurants and carts lining the sidewalks.)
Simply, there's a lot to take in. If you don't know where to start, below is a list of galleries and museums that I often find solace and inspiration in. The best recommendation I can make though, is to simply walk the city. Be open, and be curious; you never know what you're going to find, or where you're going to find it.
General Francisco Ramírez 5, 4 and 12-14
Casa Luis Barragán sits next to Archivo, which is across from Labor. The Tacubaya Triangle, some call it. Convenient for an afternoon art dive, as these three spaces give you a unique taste for Mexico's past, present and future within a one block radius.
The preserved home and studio of the famed Mexican architect Luis Barragán offers you an insight into his mind and process. It's fitting then that Archivo is next door. Succinctly explained on their website, Archivo is "a space dedicated to collecting, exhibiting and rethinking design and architecture in Mexico." Part gallery, part physical design reference, Archivo encourages interaction and innovation. Across the street at Labor, exploration lays behind its blue doors. Bringing in artists from Jill Magid to Pedro Reyes, the boundary-pushing gallery dives into emotional and physical explorations through a variety of mediums.
(Make a reservation well in advance at Casa Luis Barragán.)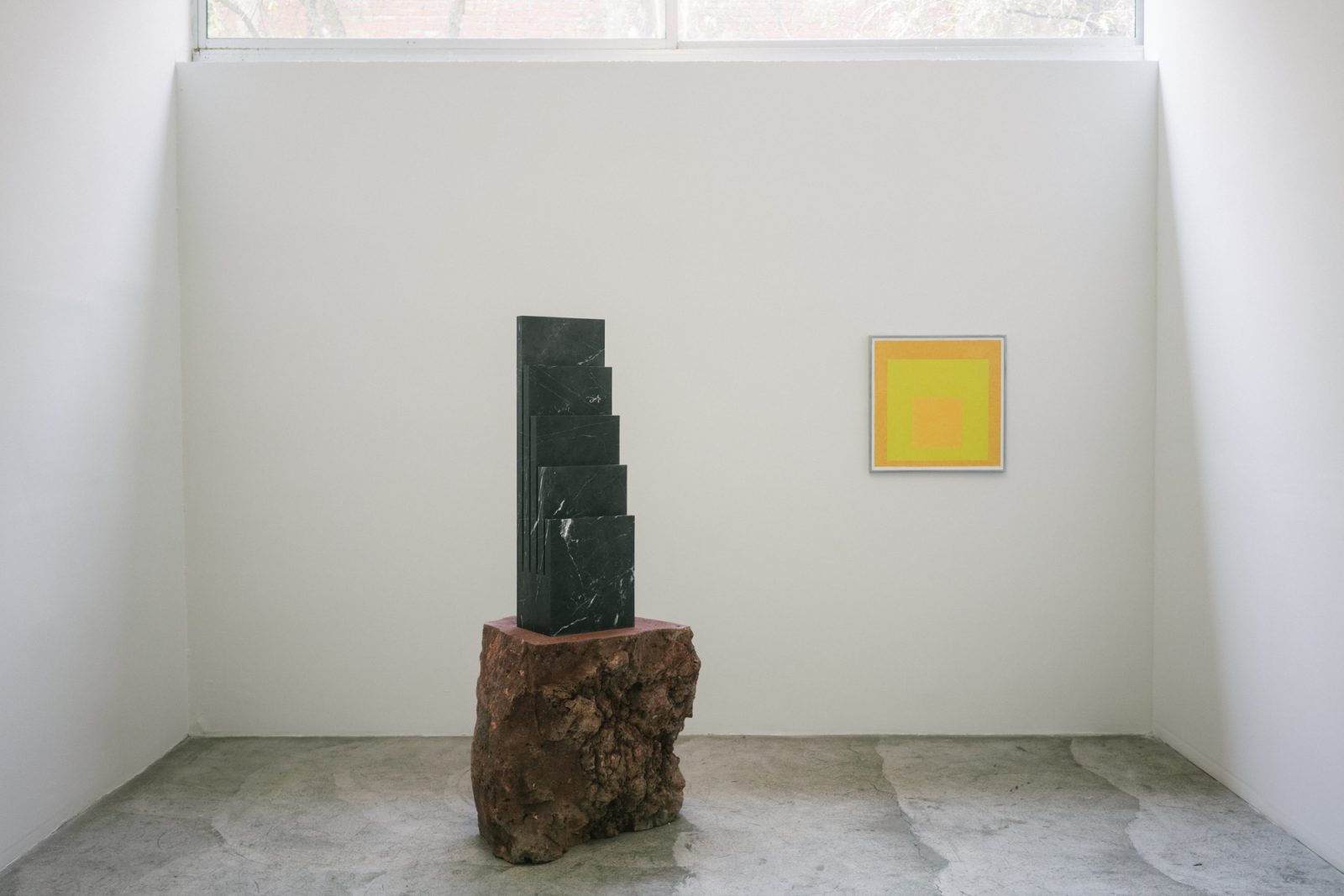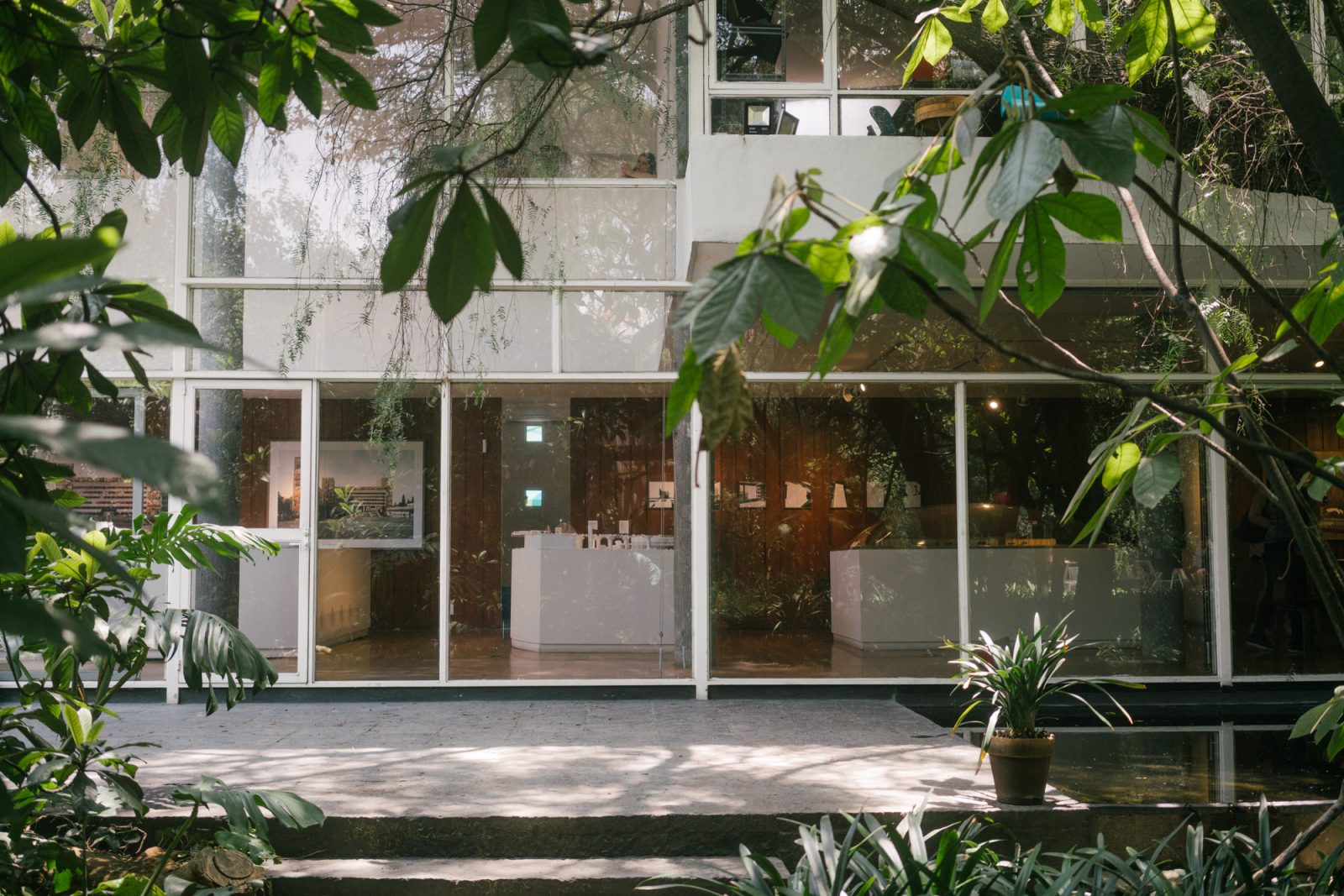 Casa Gilardi
General Antonio León 82
As you step into the long corridor off of the entry way, the mood instantly shifts. A flood of yellow washes over the room and a sense of calm settles into your body. There are double doors at the end of the hallway. With both hands, you twist the knobs and open, revealing what awaits.
The last house that Luis Barragán designed is one that I continue to revisit, as the 37 email exchanges between myself and the owners of the house somewhat-embarrassingly confirms. There's a reason. Barragán set out to build homes, not houses – spaces to retreat and reflect. Every detail is evident of this, from the colors to the use of shadows and light, and its effect seeps into your subconscious, lasting long after you've walked out.
Gobernador Rafael Rebollar 94
Once I randomly walked into Kurimanzutto, expected to first be greeted by the stark concrete walls juxtaposed by pops of lush greenery and exposed wood beams, and instead was met by an OXXO, the Mexican convenience store chain. That's the thing with Kurimanzutto, it's there to surprise you. Fully functioning, what I in fact had stumbled upon was Gabriel Orozco's "Oroxxo" – a reflection on "an ever-growing capitalist world in the midst of collapse". These thought-provoking confrontations are what you can expect on any given day upon stepping into the Alberto Kalach-designed space, as Kurimanzutto strives to showcase the most exciting contemporary artists from Mexico and around the world. And succeeds.
Amsterdam 123
"Risk takers" is the first thing that comes to mind when thinking of House of Gaga. Never afraid of pushing past convention, the contemporary gallery continues to foster a daring community of artists. Just off the beautiful Avenida Amsterdam, the space quickly transports you off of the quiet, tree-lined sidewalks found right outside its doors and thrusts you into its world of play.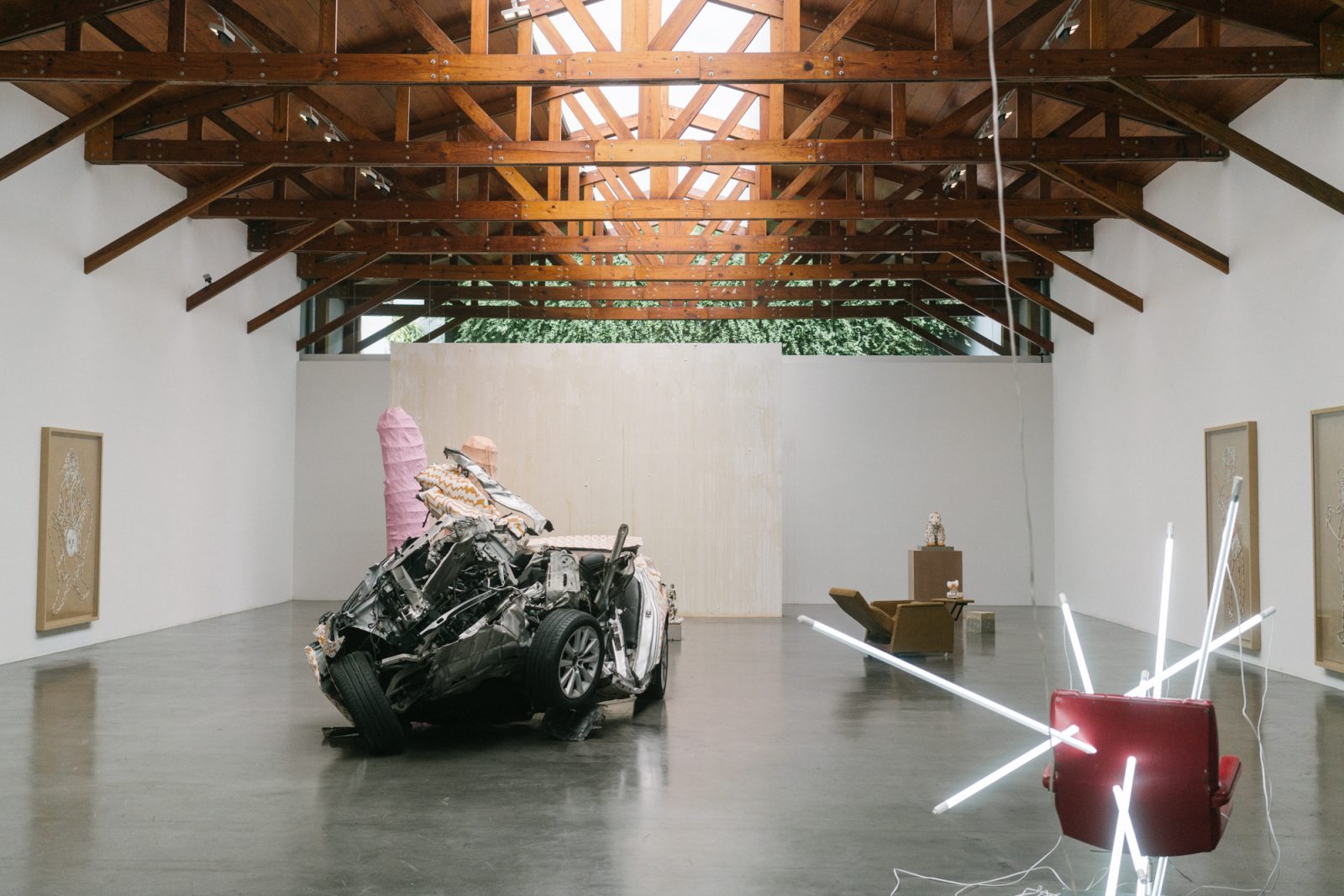 Córdoba 100
One of the most renowned galleries in the DF, OMR continuously investigates the contemporary art scene through exhibitions that showcase visions from the esteemed minds of Jose Davila, Sol LeWitt and James Turrell, to name a few. While you're in the neighborhood, take time to reflect on your experience around the corner and over a glass of wine at Rosetta.
Colima 55
A few blocks from OMR resides the unassuming, converted pool hall turned contemporary art gallery. Encouraging dialogue between Mexican and international artists, Proyectos Monclava also serves as a publisher, as well as a continuous source of inspiration and curiosity for the surrounding community.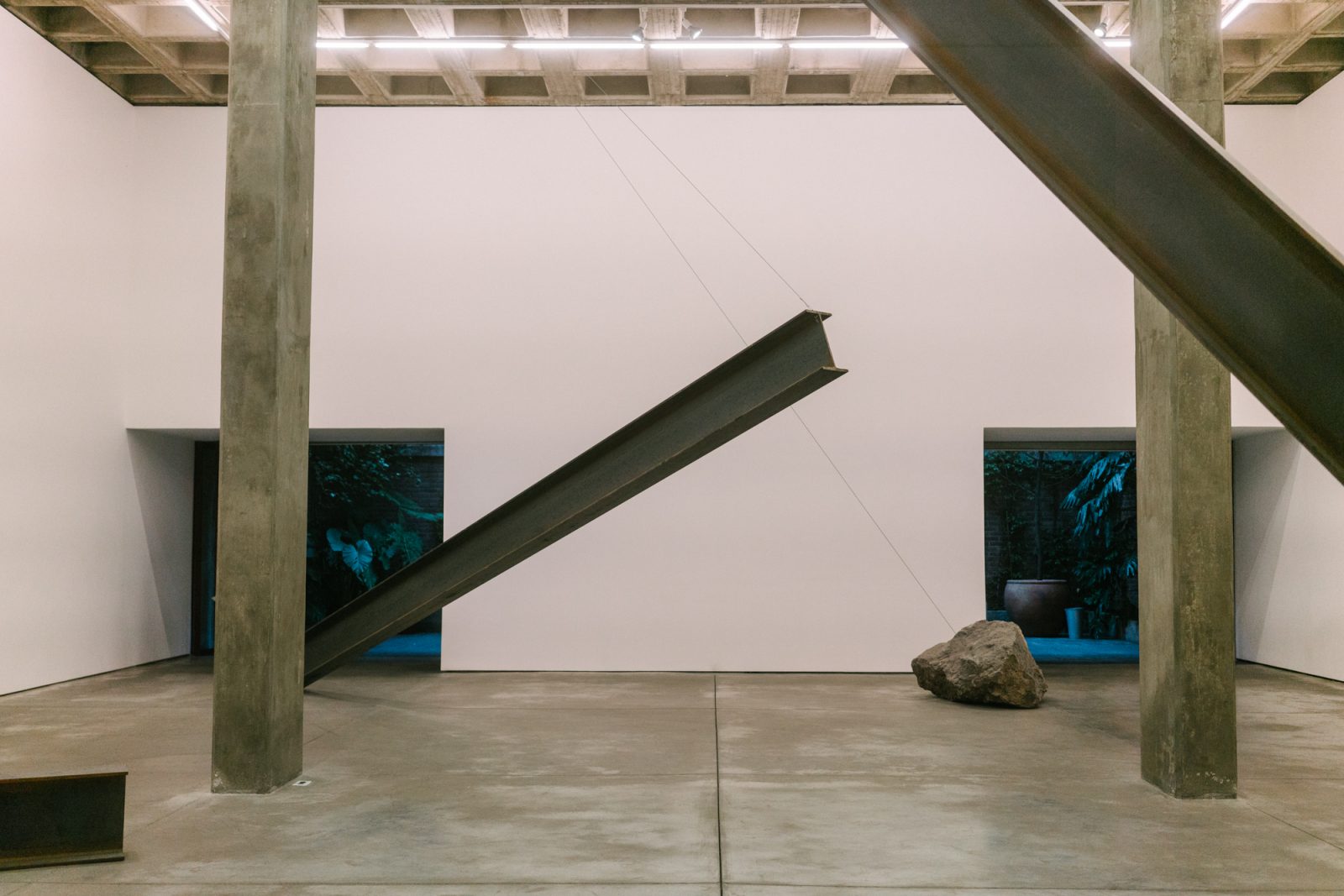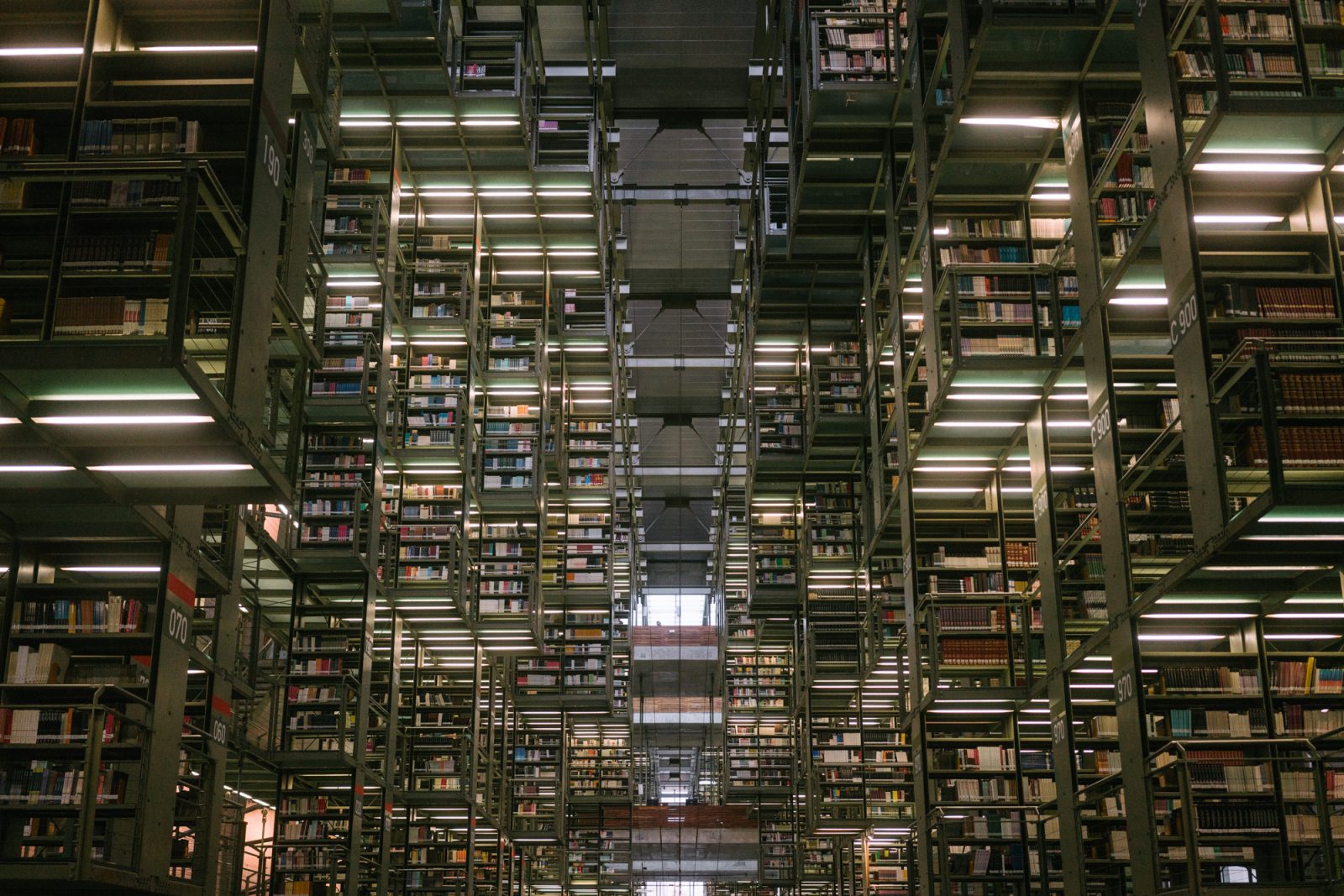 Eje 1 Norte Mosqueta S/N
When you need a moment to retreat from the chaos, your haven can be found in the Alberto Kalach–designed library in the neighborhood of Buenavista, near downtown. Floating shelves showcase glimpses of color from the bookcases high above you. The power of silence is evident here, as is the enormous Gabriel Orozco sculpture, "Ballena".
Córdoba 25
An important resource for me, Casa Bosques houses an impressive collection of independent and alternative books and publications from around the world. With a focus on art, architecture, design, fashion, critical thinking and theory, it's impossible to walk out empty handed – especially since they sell their own chocolates there, too. They always have something up their sleeves, from collaborations to performances to lectures, so keep an eye out on their programming.
Calle Bajío 231
Lulu is a small space that showcases some grand ideas. Opening in 2013, the independent project space was started by artist Martin Soto Climent and curator Chris Sharp, who seem to stray away from the more commercial world, focusing their attention on exhibiting emerging artists.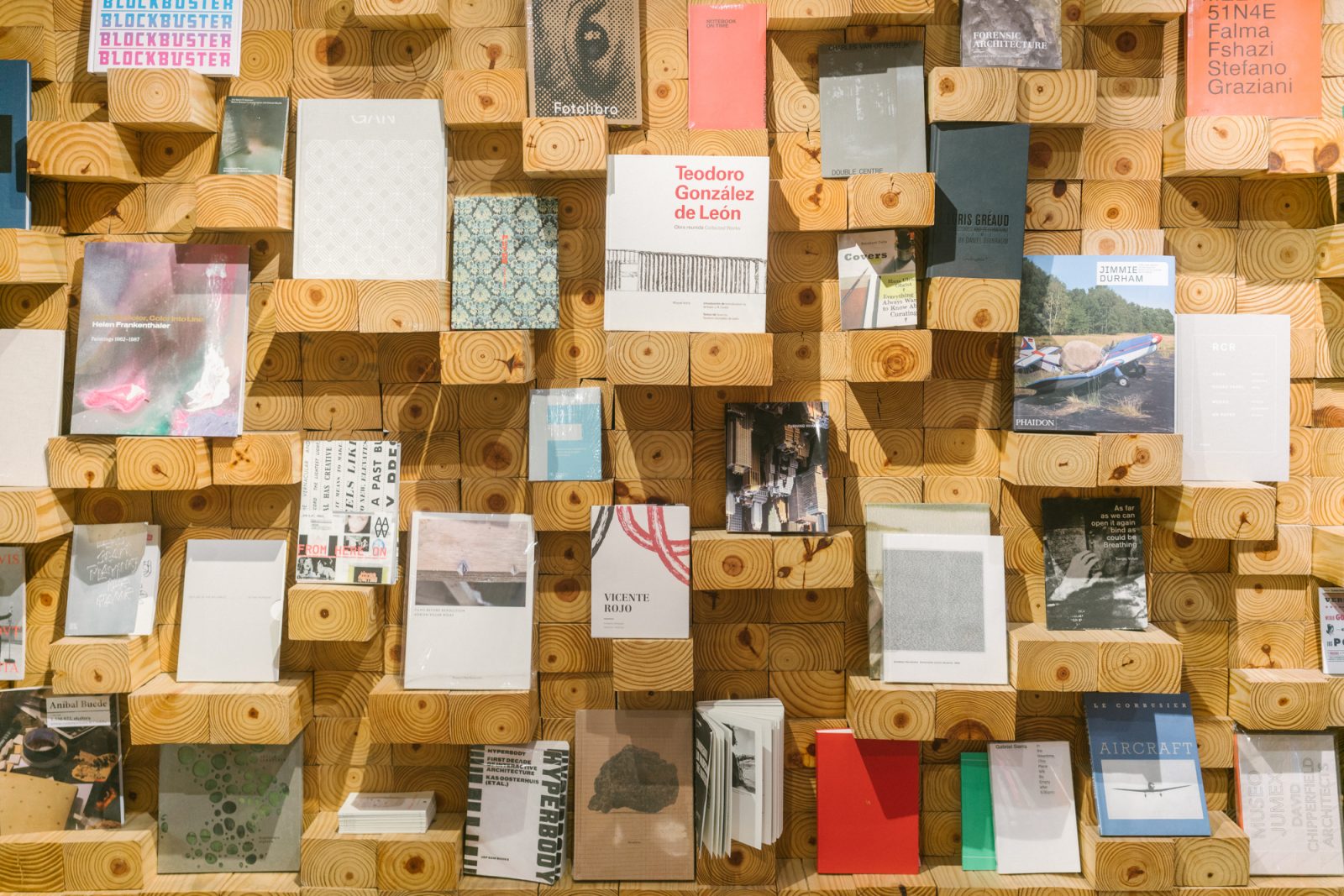 Dr. Atl 62
With an emphasis on young, up-and-coming Mexican artists, Casa Wabi roots itself in the local art scene with exhibitions and education projects geared towards the community. The new space is an extension of the core and intention of the Casa Wabi in Puerto Escondido, an artist residency on the Pacific Coast that showcases the brilliance of architects Tadao Ando and (are we seeing a theme here?) Alberto Kalach.
Cto. Interior Melchor Ocampo 154-A
A more recent gallery that's broken into the Mexico City art scene is the Brett Schultz (formerly of Yautepec) helmed BWSMX. An active part of the contemporary art landscape in Mexico City, Brett has been bringing eyes and awareness to the DF on both local and international scales through the monthly Sábado de Galerías and the annual Material Art Fair, which showcases galleries from around the world. It's no surprise that his exhibitions captures the same intention.
Sullivan 43
An often overlooked museum, El Eco is powerful in its minimalism. The Mathias Goeritz-designed space not only showcases some of the most experimental designs found in Mexico today, but exemplifies the idea of "emotional architecture", an approach explored by Goeritz as well as his frequent collaborator, Luis Barragán.
(I would not be doing my duty if I did not direct you to the best taco spot, ever, which happens to be nearby. The tacos are a work of art in themselves. Tacos El Paisa, on the corner of Jose Rosas Moreno and Joaquin Carcia Icazbalceta.)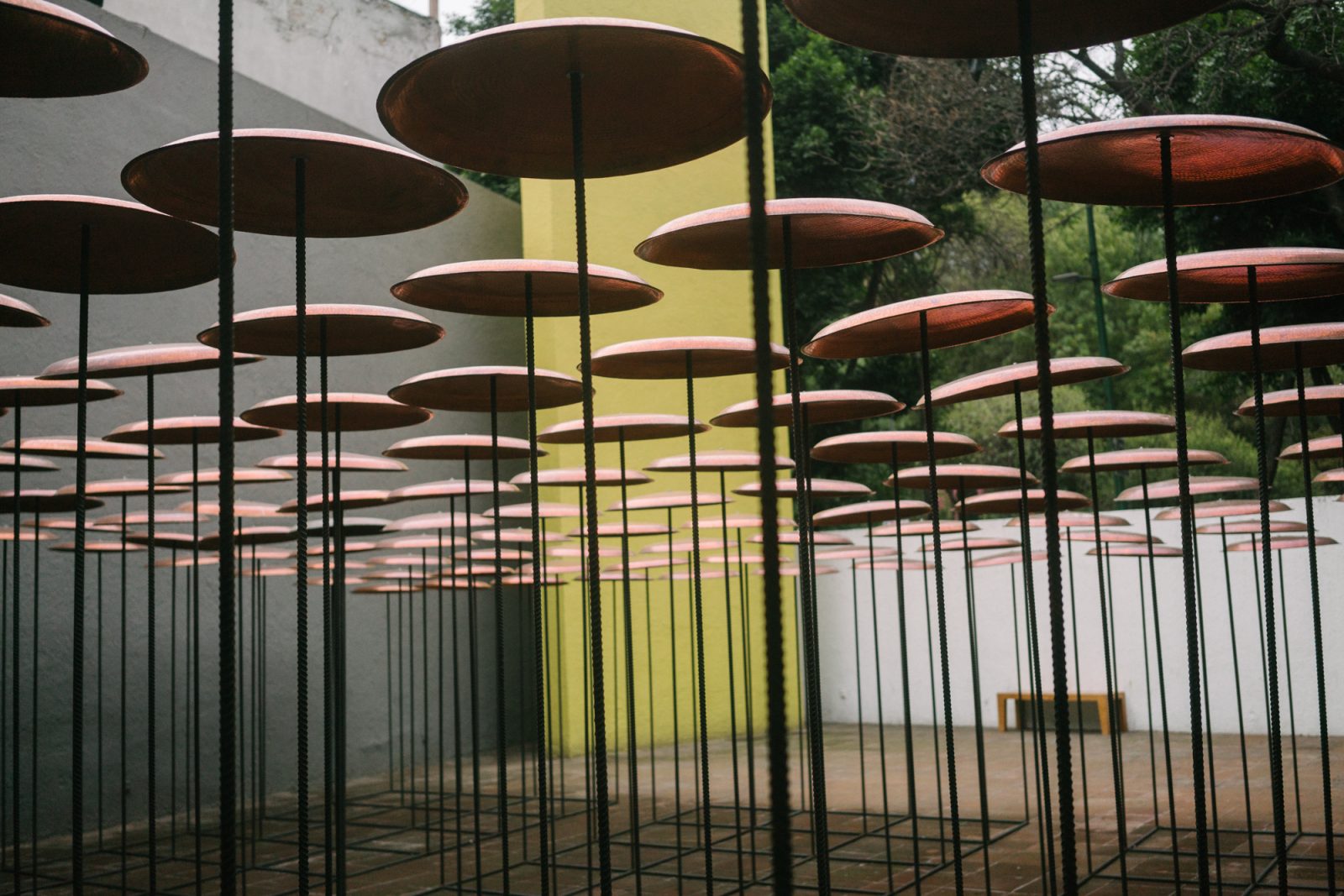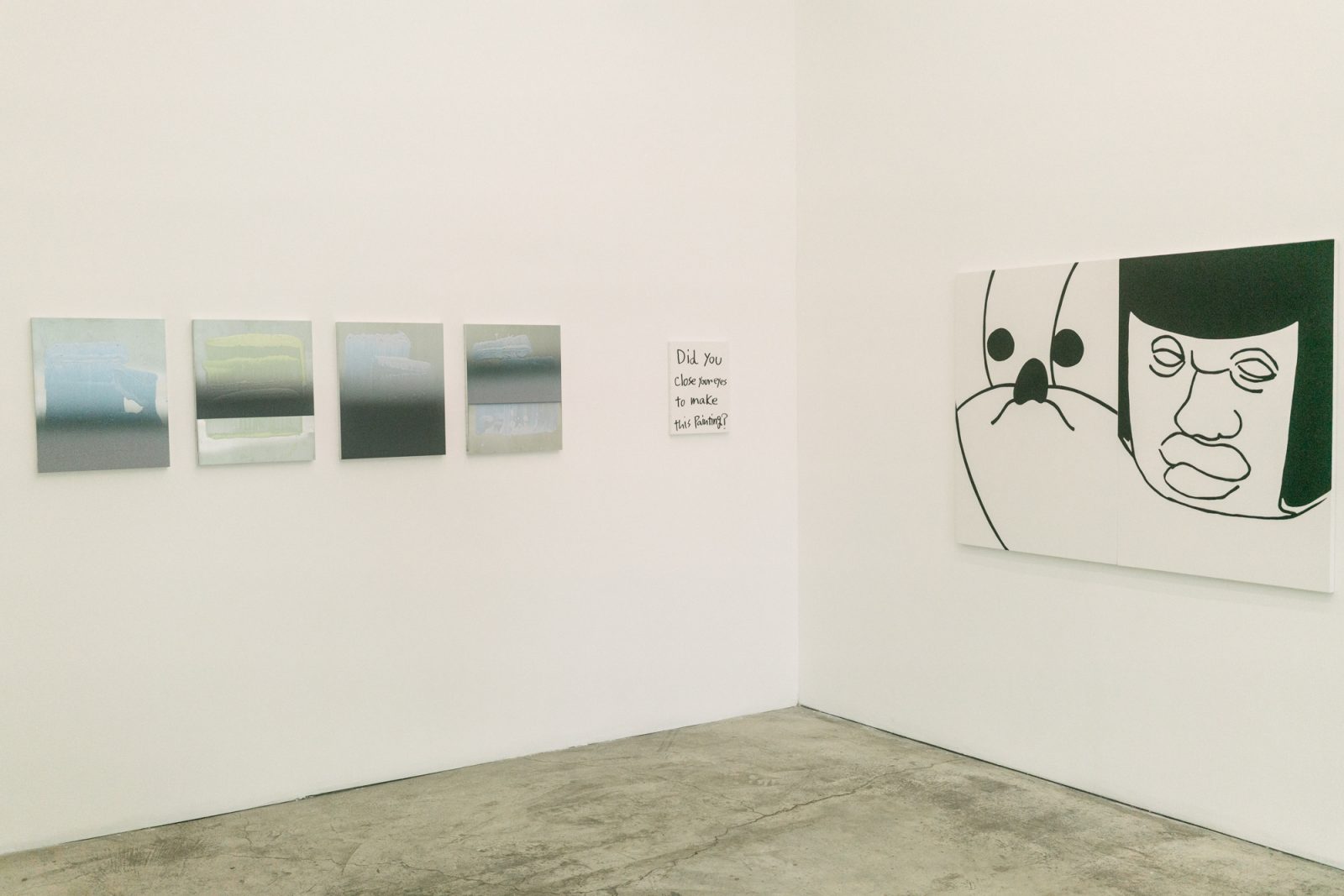 Ezequiel Montes #36
A diverse and ambitious gallery, the contemporary art space exposes local and international communities to artists working in Mexico through its exhibitions and programming.
(Arredondo\Arozarena is also near Tacos El Paisa. I repeat, on the corner of Jose Rosas Moreno and Joaquin Carcia Icazbalceta.)
Espacio Escultorico
Centro Cultural Universitario, Mario de La Cueva
The first time (of many) that I visited Espacio Escultorico, I wasn't told anything about it and I'm going to do you the same favor. Just go, and escape into a seemingly different world.
(It is a little south of the city, so combine it with MUAC, the Museum of Contemporary Art, and make a day of it.)
San Pablo Tepetlapa
People are going to tell you to visit Casa Azul, Frida Kahlo's house. Then they're going to tell you to visit Frida and muralist Diego Rivera's studios. They're not wrong; but strangely, not many people tell others to go to Anahuacalli, a hidden gem that houses Diego Rivera's personal collection of pre-Hispanic art – so I'm telling you. Built of black volcanic stone, this unique museum is one of my favorites in the city; it's more than just his collection and works, it's a beautiful glimpse at the history of Mexico.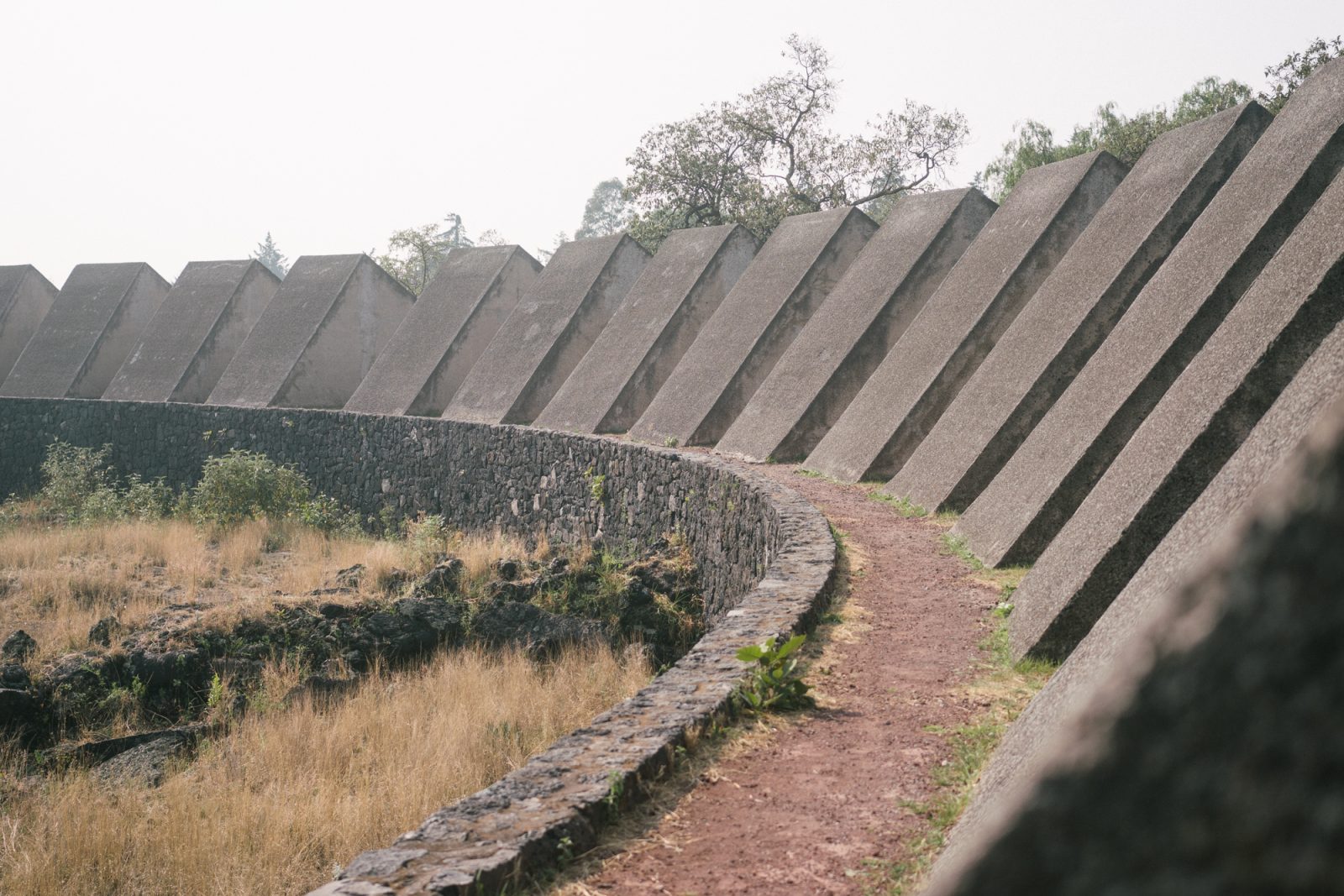 In 1968, Mexico City hosted the Summer Olympics and commissioned 22 sculptures from a diverse range of artists to represent international friendship and community, spread out along a ten-mile route. Sixty years later and while the route and landscape have changed due to the development of a major highway, the monuments still hold their place and meaning.
Boulevard Miguel de Cervantes Saavedra 303
I'm going to be honest, Museo Jumex is hit or miss for me. The architecture, however, is not. In the last year I have seen impressive exhibitions showcasing works ranging from Andy Warhol to John Baldessari, and all of this is to say that the museum geared towards innovation and experimentation IS worth a visit. Designed by architect Sir David Chipperfield, it incorporates domestically sourced materials into the impressive construction that encourages conversation, curiosity and introspection.
Paseo de la Reforma 51
Tamayo is a museum that I frequent when I'm having a bad day. It's also one that I visit when having a good one. You don't need to know what is on view before going, because, in my experience, it's guaranteed to be intriguing and interesting. Founded by the artist Rufino Tamayo and showcasing his vast collection alongside renowned contemporary artists such as Anri Sala, the museum also hosts a plethora of programs, lectures and screenings that invite a deeper look into the art world and community. Situated in Chapultepec Park, Tamayo places you in close proximity to the necessary Museo Nacional de Antropología and the Castillo de Chapultepec, the only castle in North America and one with unparalleled views of the city.
These, truly, are just a few of my recommendations. Mexico City is full of magic waiting to be discovered, and part of the joy found in the city is the process of the uncovering. So, get out there. Explore. Take it in. (And go to Tacos El Paisa.)