August is wrapping up but but we're still hanging on to the last days of summer.
And that means squeezing in as many lazy beach days, iced coffees and outdoor hangs as we can before it cools down. Here, stylist and photographer duo Caitlyn and Delaney Poli show us how to have the ultimate summer picnic. They're cool NYC gals but we think these tips will work wherever you call home. Check out their must-haves below!
Good food, a great location, and the best company are the obvious ingredients to make the perfect picnic, but we'll show you how to impress all your friends (and the tourists around you) if you follow these tips on what to pack for a picnic.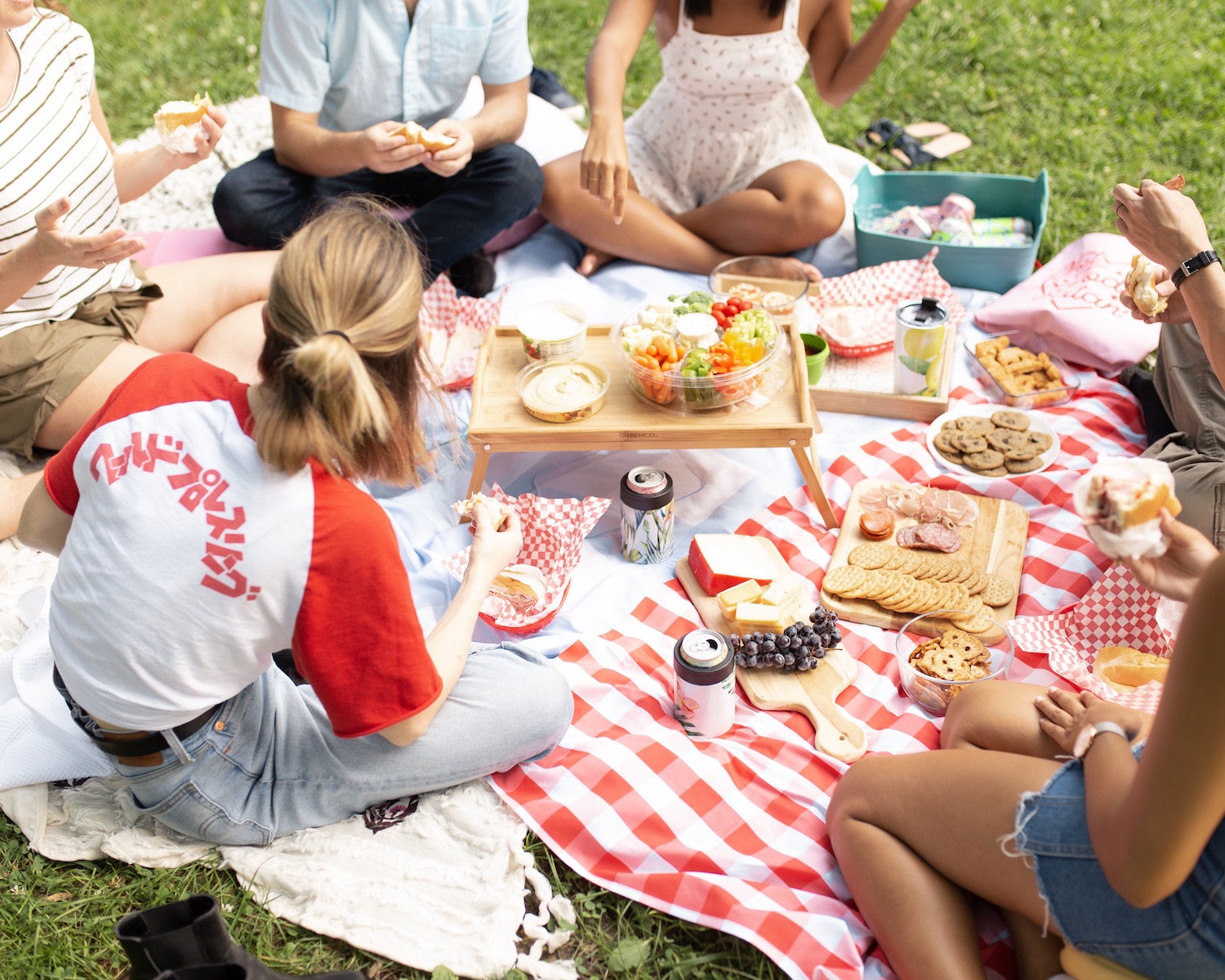 1. The Picnic Classic
Dorothy's dress has nothing on these blankets. We love that classic checkered print so if you're having a picnic, this is the way to go. Plus, you don't want to be the host that makes their friends sit on itchy grass. These S6 wall tapestries double as blankets and also fold up easily in a tote or basket, so you can mix in even more of them depending on how many friends you invite.
2. Stylish Seating
Okay, so pillows may be the most extra thing to bring to a picnic, but they definitely make sitting on the ground sooo much more bearable, especially for an all-day outing. Think of it like glamping for a day. Your friend who you kinda dragged to this outdoor thing anyway will thank you. Plus, they're great for post-lunch naps.
3. Dishes on Dishes
A serving tray will a. make it much harder for those unwanted ants to get to your snacks, b. keep all your food and drinks from falling over and c. make your picnic setup clean, organized and IG-worthy. We recommend finger food so you don't need serving spoons or utensils for everyone, but in case you decide to wow your guests with a delicious charcuterie board (let's be real, most of us have looked up "Charcuterie Board Ideas" on Pinterest before), a cutting board is also a good idea.
4. A Bag to Carry it All
Carrying things across town is not always easy, especially in NYC where almost everyone travels by public transportation. Luckily the more people at a picnic, the more hands you have to help with carrying things. But if you plan accordingly, you really won't need much more than a tote bag or basket. Tote bags make it super easy to keep everything in one place, so you can spend less time packing.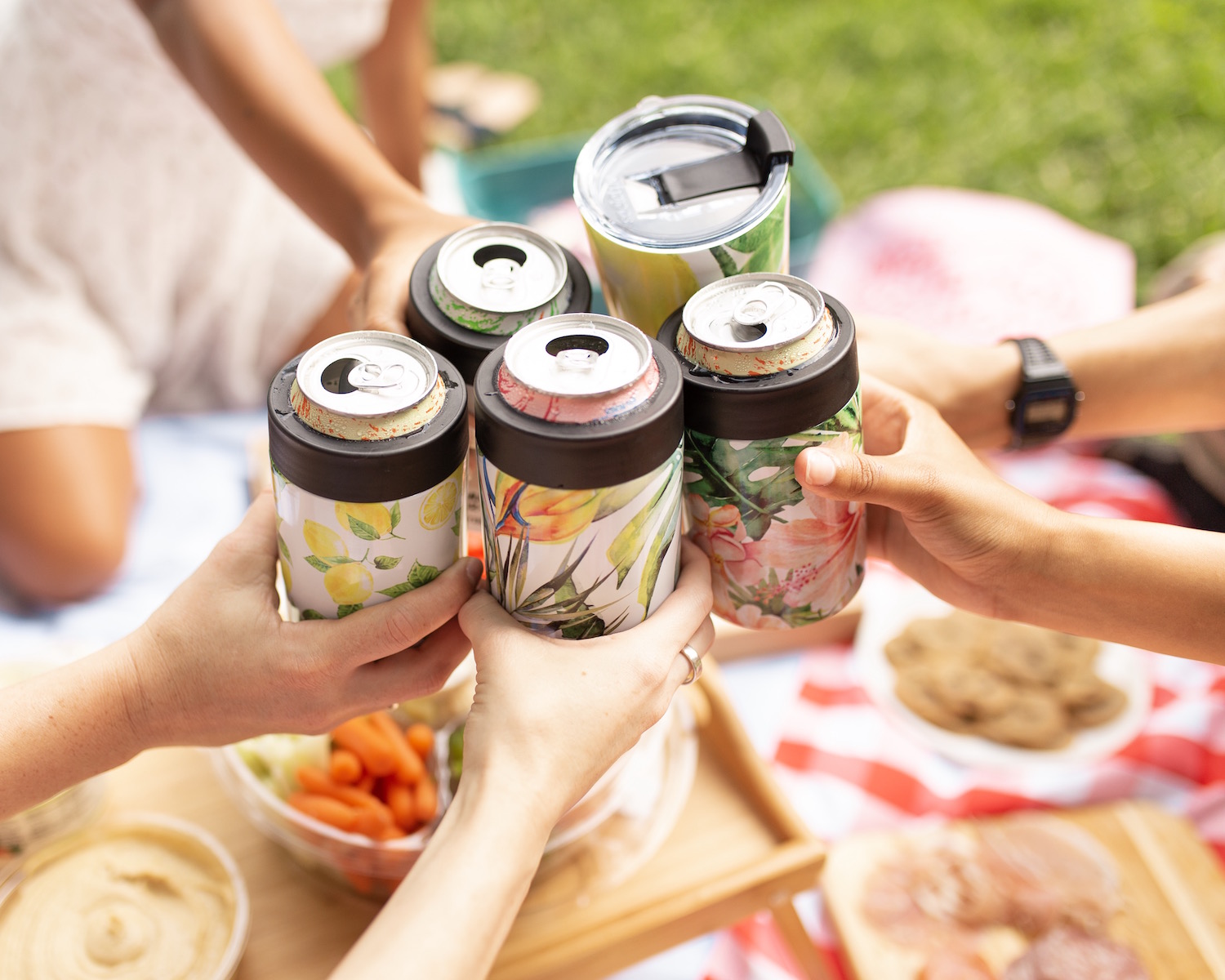 5. Ice Cold Drinks
For our picnic in Central Park, we brought a small cooler with ice and cans of La Croix. If you want your drinks to stay cold, can coolers are the perfect drink accessory to keep your thirst quenched. Another pro tip is to freeze water bottles. They can act as ice packs and as they melt they're just the drink you need to beat the heat.
6. All of the Snacks
Of course, this all depends on each person's individual taste, but like we mentioned before, we recommend finger foods such as sandwiches, chips and dip, cookies, pretzels and hummus, a veggie tray, cheese and crackers and watermelon or other fruits. This is all so you don't need to bring any cutlery, which makes eating so much easier. We also suggest foods that won't melt. It's already tough enough to keep drinks cold, but it's almost never stress-free when you're attempting to keep chocolate from melting in the summer sun.
P.S Take photos because, pics or it didn't happen.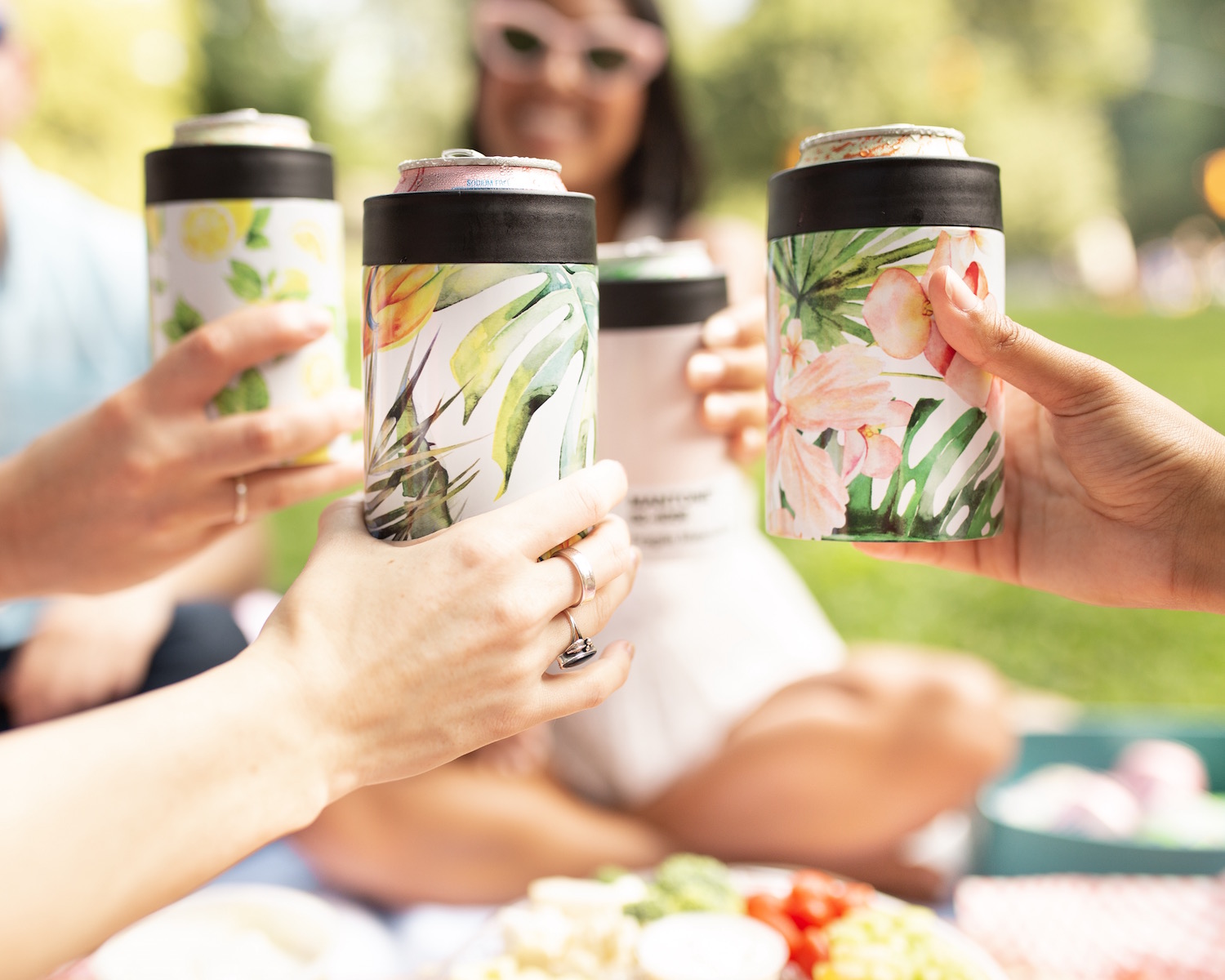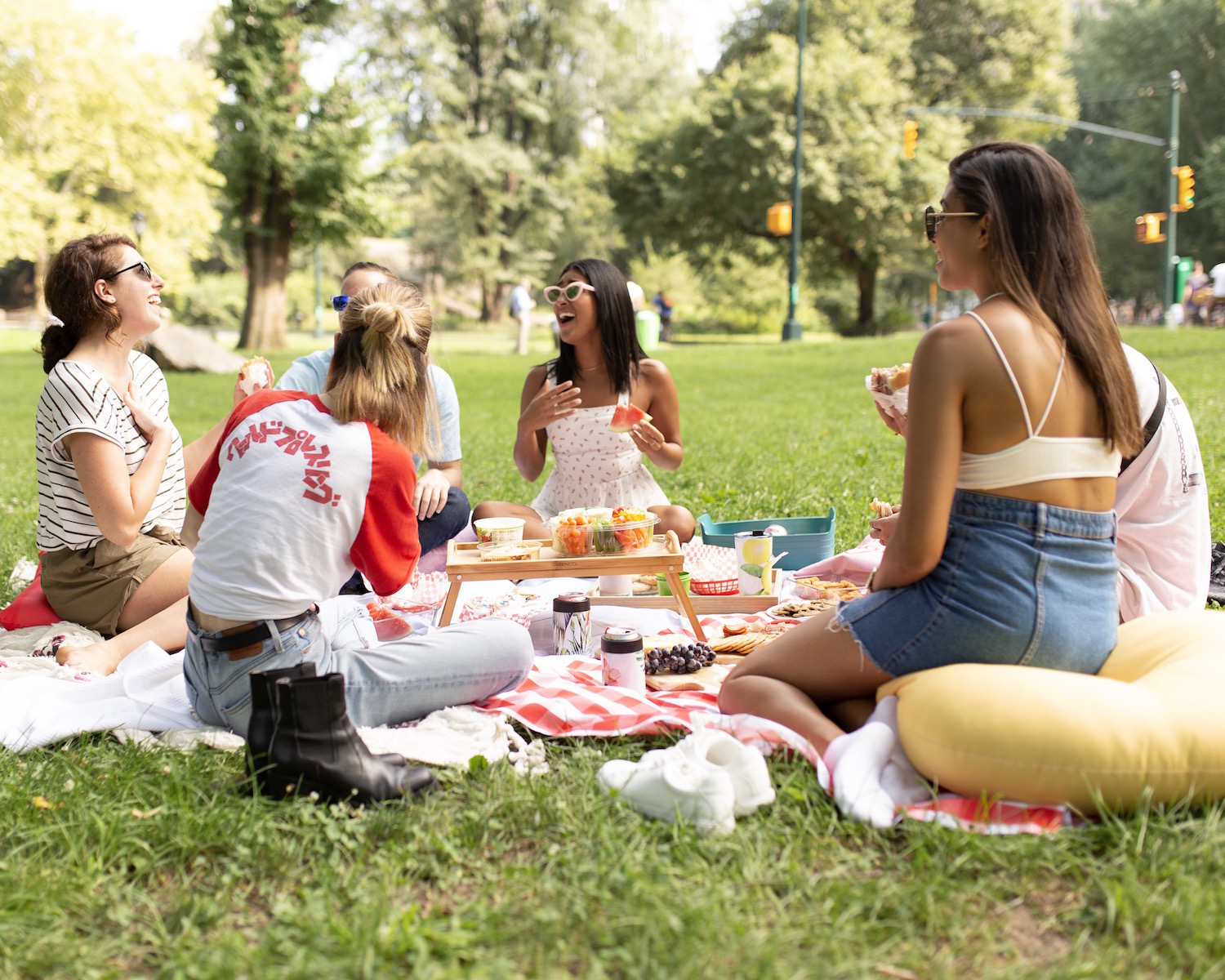 SHOP CAITLYN AND DELANEY'S PICKS
Red and White Gingham Wall Tapestry
Serenity Gingham Wall Tapestry
NYC Yellow Cab Serving Tray
Lemon Travel Mug
by Color and Color
$29.00
Tropical Jungle Hibiscus Can Cooler
Lemon Tree Can Cooler
by greenhouseprints
$25.00
MANTONE® Fragile Masculinity Can Cooler
Tropical Garden Can Cooler
Not Today Satan II Tote Bag
Strawberries and Cream Floor Pillow
by Katherine Friesen
$79.99
Blush Rose Gold Ombre Floor Pillow
Sunshine Floor Pillow
by Color Obsession
$89.99