Scroll through Instagram and you'll no doubt see an endless variety of insanely beautiful interiors from seemingly perfect west coast creatives.
Between the hanging plants, warm wood floors and perfectly curated baskets it might seem impossible to achieve that cozy, chic bungalow look unless you're #blessed enough to live in Palm Springs and have the time and energy go thrifting every weekend (hard). Well, as it turns out, we discovered that capturing this coveted look is much easier than it looks and with a little ingenuity and intention your living room will be Kinfolk-worthy in no time.
1. Get Inspired
As previously mentioned, there's no lack of cool-kid interiors inspiration out there. Spend some time creating a Pinterest board, IG saved folder or irl vision board (highly recommend) with the images that really stand out to you. Once you gather a good amount, you'll be able to see the common themes that you're drawn to—maybe you love white walls OR maybe jungle-like spaces float your boat. This might take some time, but it'll pay off in the long run when you're able to accurately articulate what you really like.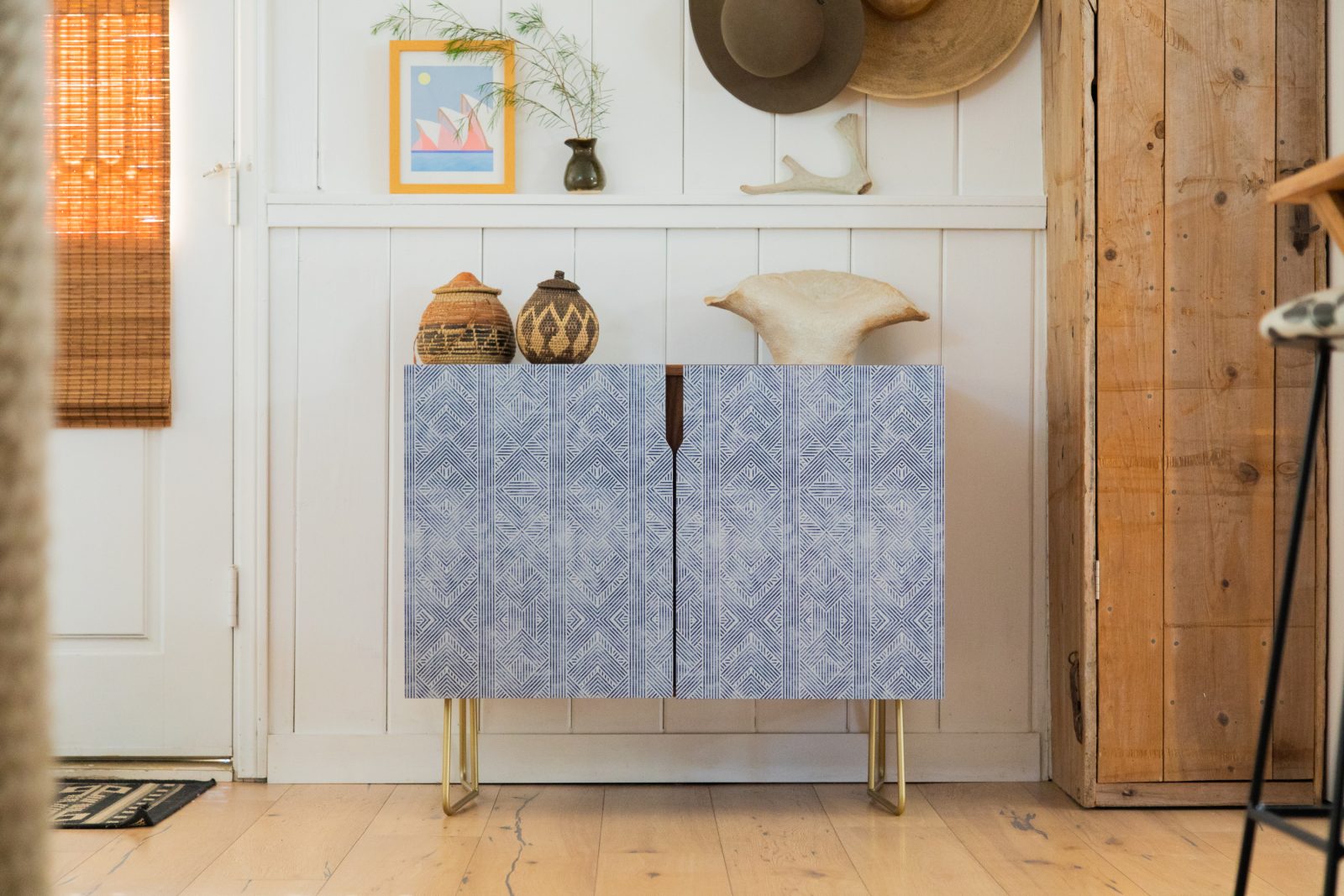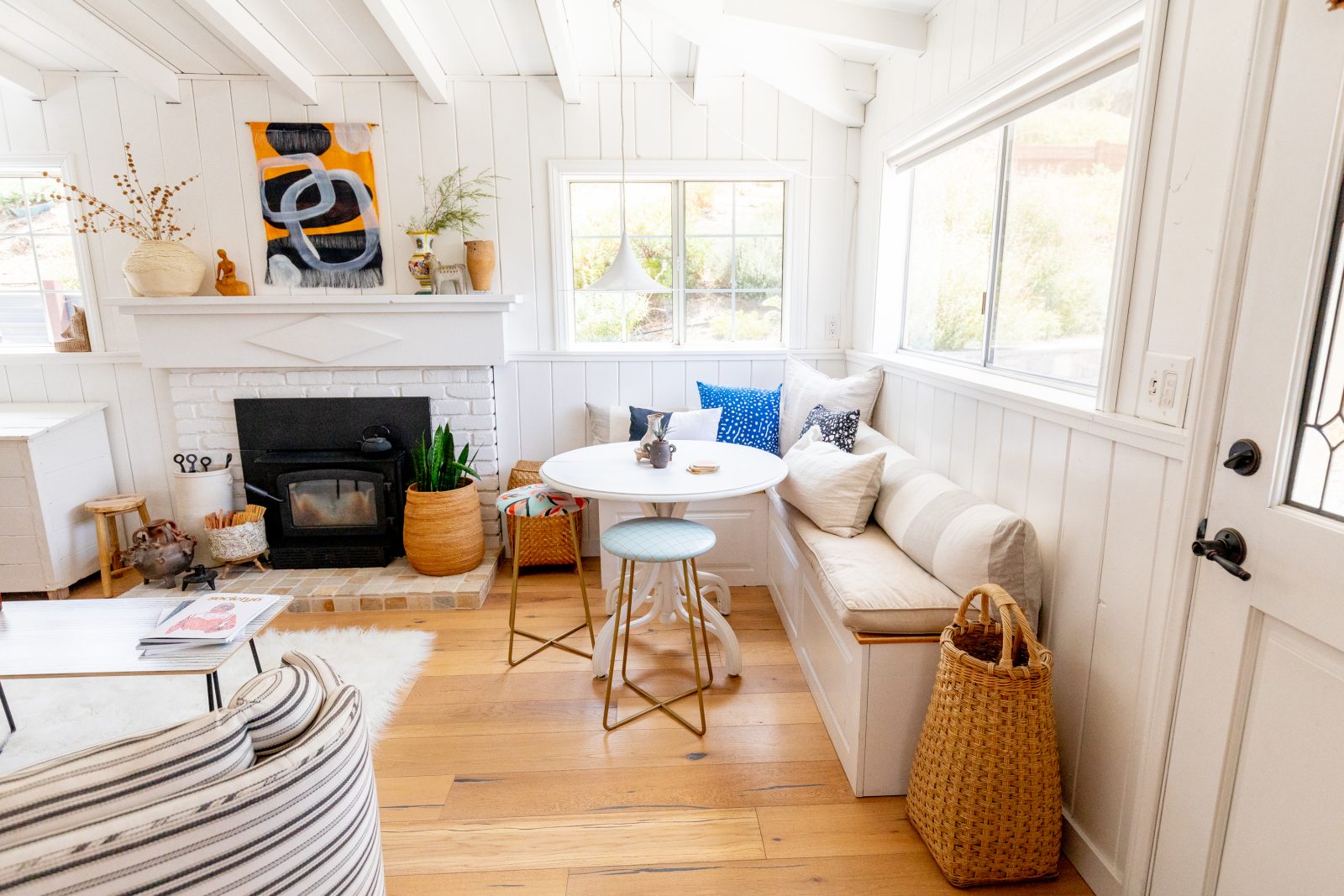 2. Try Texture
Key to any cozy look is texture, and just like dressing for a spring day on the west coast—layering is everything. Look for items that bring some literally good feels to your space like sheepskin rugs, crazy-soft blankets or a textile wall hanging that'll add unexpected warmth to an otherwise smooth surface.
3. Neutral Colors
Decorating with neutral colors is a pretty foolproof place to start if you're looking for California vibes. Now, neutral doesn't just mean whites, browns and blacks—I'd also include indigo blue and leafy green in the mix. If the majority of your decor is in variations of these hues, you'll be able to add intentional pops of color to items that you really want eyes on. And don't worry about things looking boring or too minimalist—sure, neutral colors on their own can be kind of blah, but when combined with these other tips, they create the perfect canvas.
4. Natural Patterns
Besides investing in a glut of houseplants, the best way to bring the outside in is to decorate with nature-inspired patterns. Thankfully, these are really trending right now so you shouldn't have any trouble finding monstera, palm or floral pattered accents to bring into your space. Just remember to keep it tasteful, don't overdo it and when in doubt, rely on real plants to pump up those good vibes.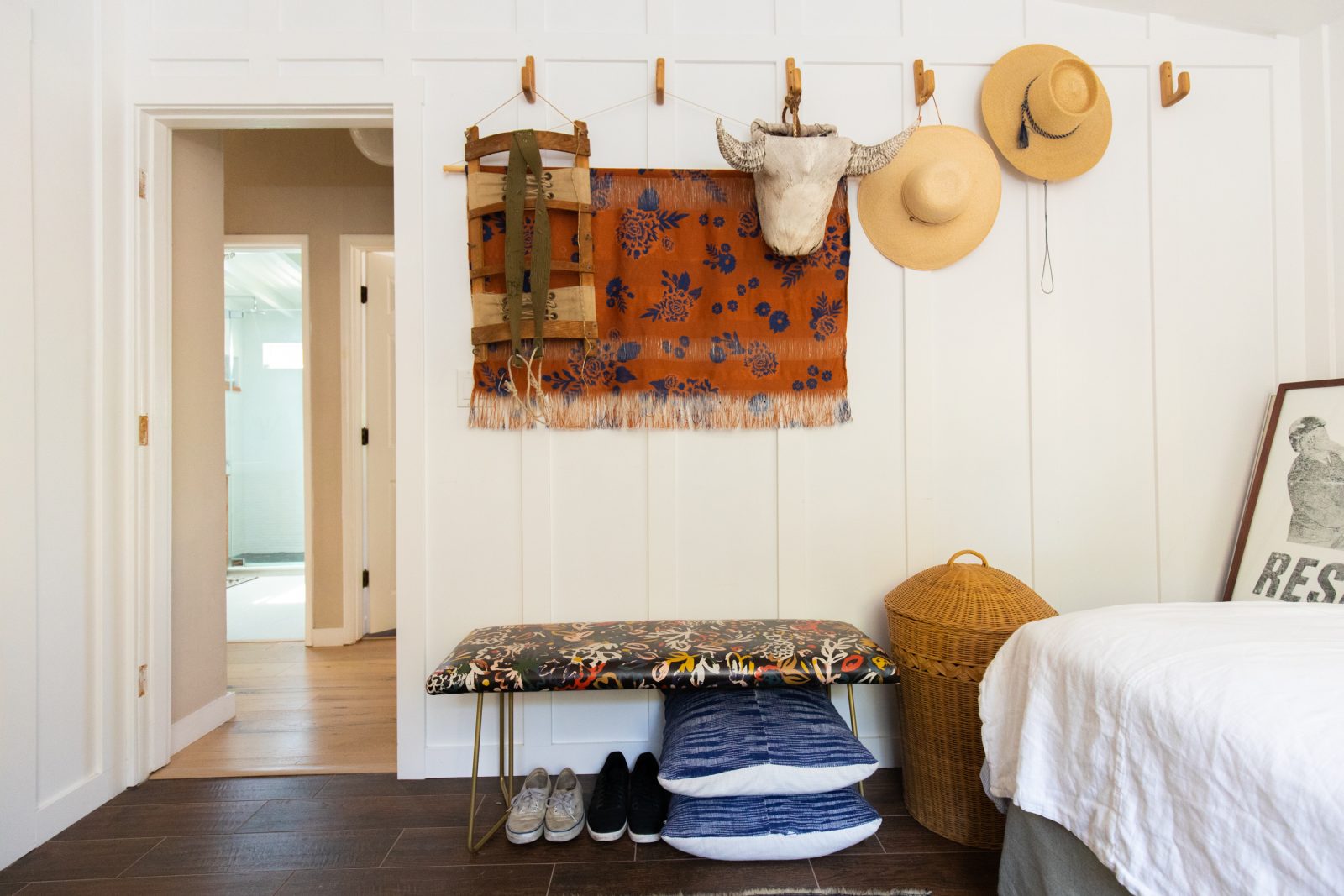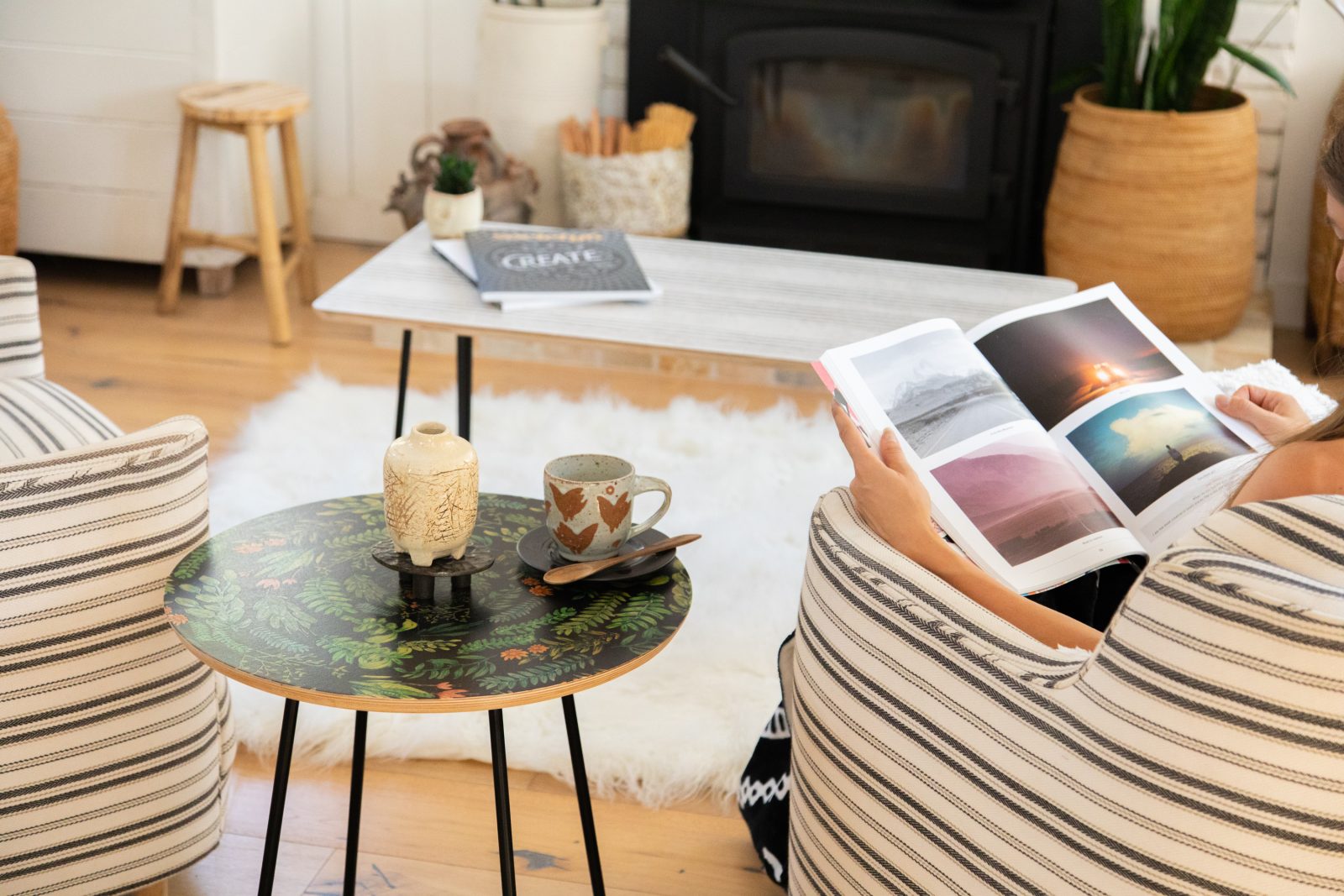 5. Mix and Match
Don't do too much of the same thing—the mix-matched look is essential to creating a beautiful bungalow. If you find a bench that's bold and floral patterned, don't be afraid to accessorize with a striped pillow or pom-pom tipped throw. When done right, playing with colors, patterns and textures creates the most fun lived-in look that will be highly stylish, yet perfectly approachable.
6. Bring in the Meaning
Finally, scatter your space with meaningful objects. We all have trinkets we've collected on impromptu road trips or at crazy estate sales—show them off! Each item has it's own stories and together, their collective narratives make up a piece of who you are. Artfully displaying your favorite pieces of pottery, art books and vintage finds is the perfect way to personalize your space and keep it from looking too cookie-cutter (the real secret of west coast cool).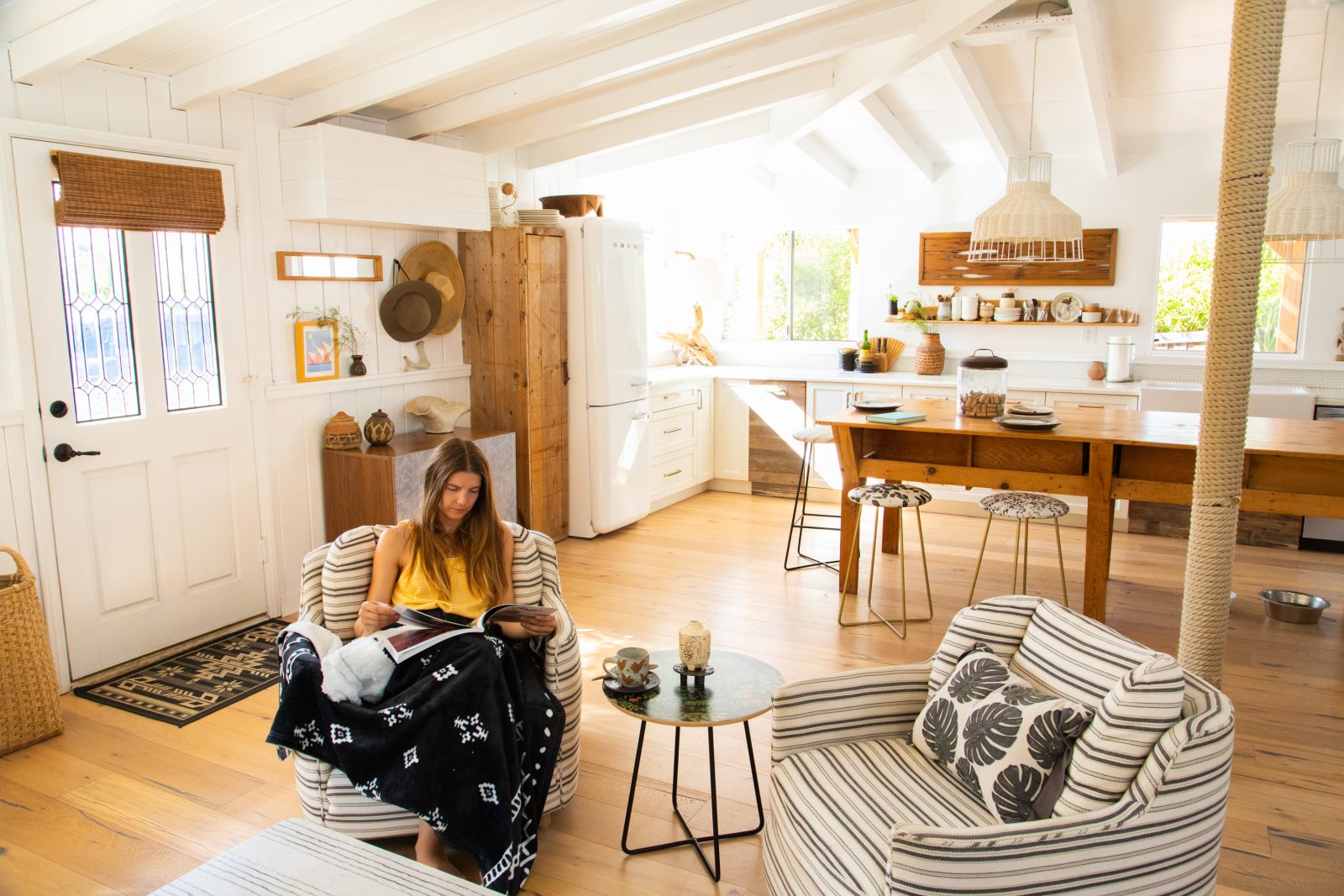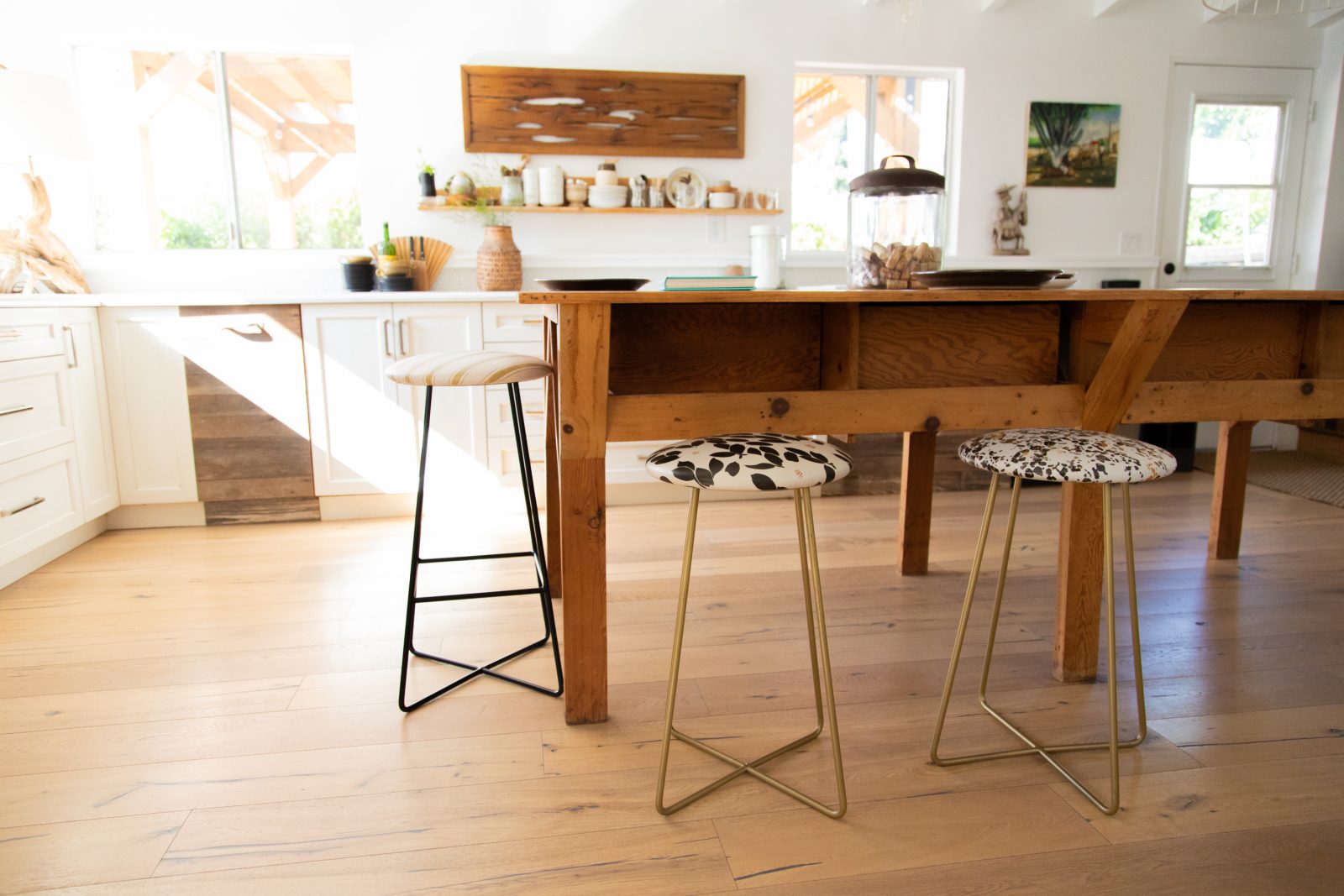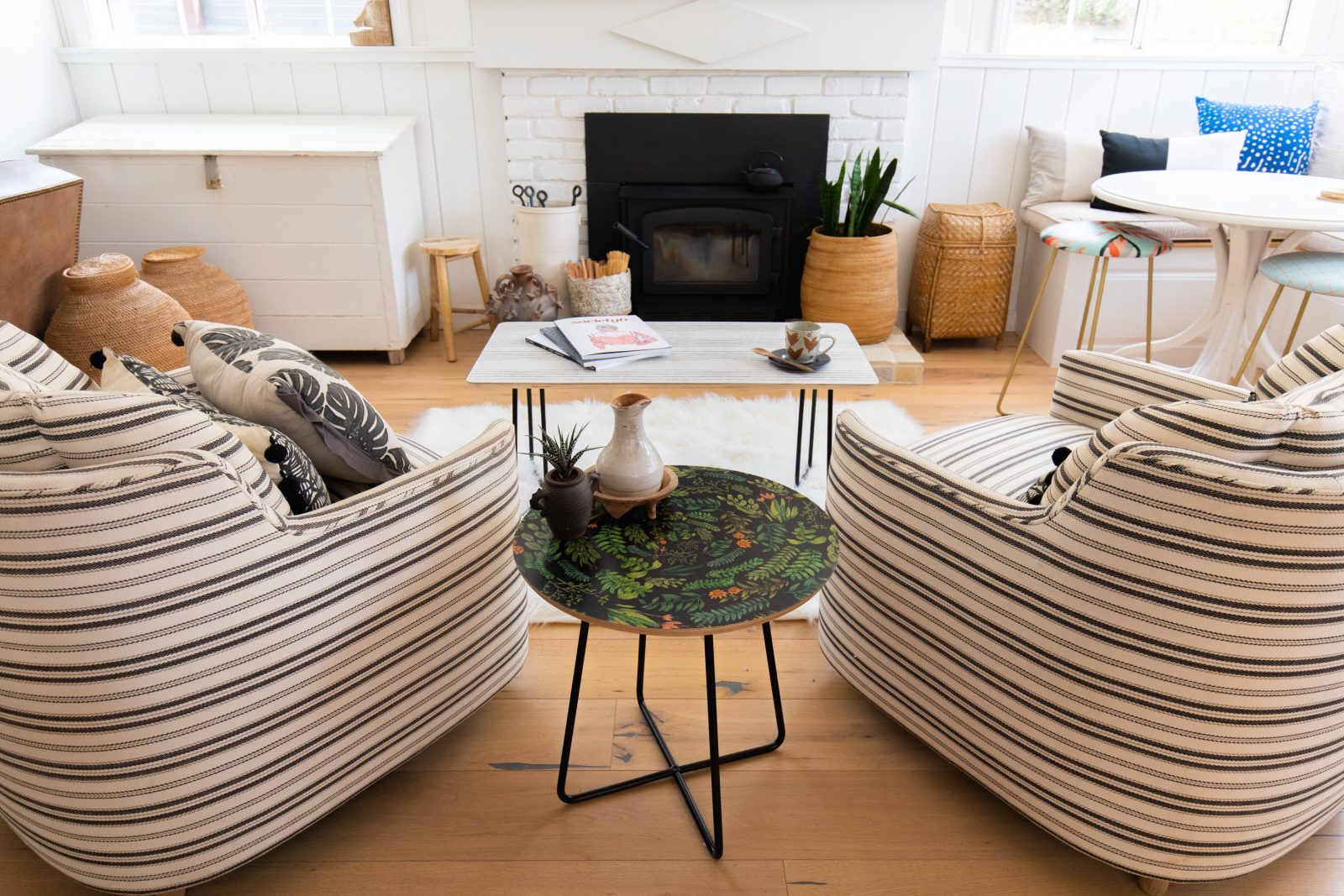 Wallflower Bench
by Mind Over Pattern
$299.00
Circular Garden at Night Side Table
by Franciscomffonseca
$159.00
Linen Stripe Coffee Table
by Holli Zollinger
$249.00
Amai Geo Denim Credenza
by Holli Zollinger
$649.00
Manzanita Bar Stool
by sunshinecanteen
$199.00
Aegean Jute Stripe Bar Stool
by Holli Zollinger
$199.00
Light Blue Open Weave Counter Stool
by No Accounting For Taste
$179.00
Gold Speckled Terrazzo Counter Stool
by Elisabeth Fredriksson
$179.00