Think of a space that felt magical to you: a place where the light seemed to glow, the colors played in harmony and the details felt incredibly personal, yet completely welcoming. This place was thoughtfully planned out by an interior designer for that exact purpose, making you feel really, really good. Lauren Borisoff is a master at this task, she's planned interiors for everything from private residences to urban restaurants. Here, we chat with Lauren about her love for furniture, food, and fashion alongside photos of some of her work (and ours!) in the SLS South Beach Hotel.
Hi Lauren! Can you tell us a little bit about who you are and what you do?
Sure! Just recently I became the Interior Design Director for SixteenFifty Creative Intelligence, a branding and design firm focusing on hospitality.  Before that I worked for SBE's development group, managing the design of their brands like SLS, Redbury, Mondrian, Delano hotels and Katsuya, Cleo, K Ramen, Doheny Room F&B. My main focus is on furniture and all the decorative elements and finishes within spaces. I am also involved in the branding for well-known hospitality clients, as design plays a large role in this industry and vice versa.
What sparked your interest in design?
I loved fashion and art history growing up. I was a fashion design and business major, but after college was hired by Ralph Lauren Home where I created movie-style sets or curated spaces for their showrooms. Through this I fell in love with antiques and furniture.
Can you walk us through a day in the life?
LOL no! No day is ever the same! I travel every about every 2 weeks to Miami, NYC, or Seattle where we have projects at the moment, to check construction progress, touch base with the teams, meet with vendors for custom items, or handle installations. A typical day in LA could consist of reviewing space plans and custom furniture shop drawings, coming up with a concept mood board, specifying furniture and accessories for a project, budgeting based on the specs for a particular space, or meeting with a vendor to review samples or pick new materials on a per project basis.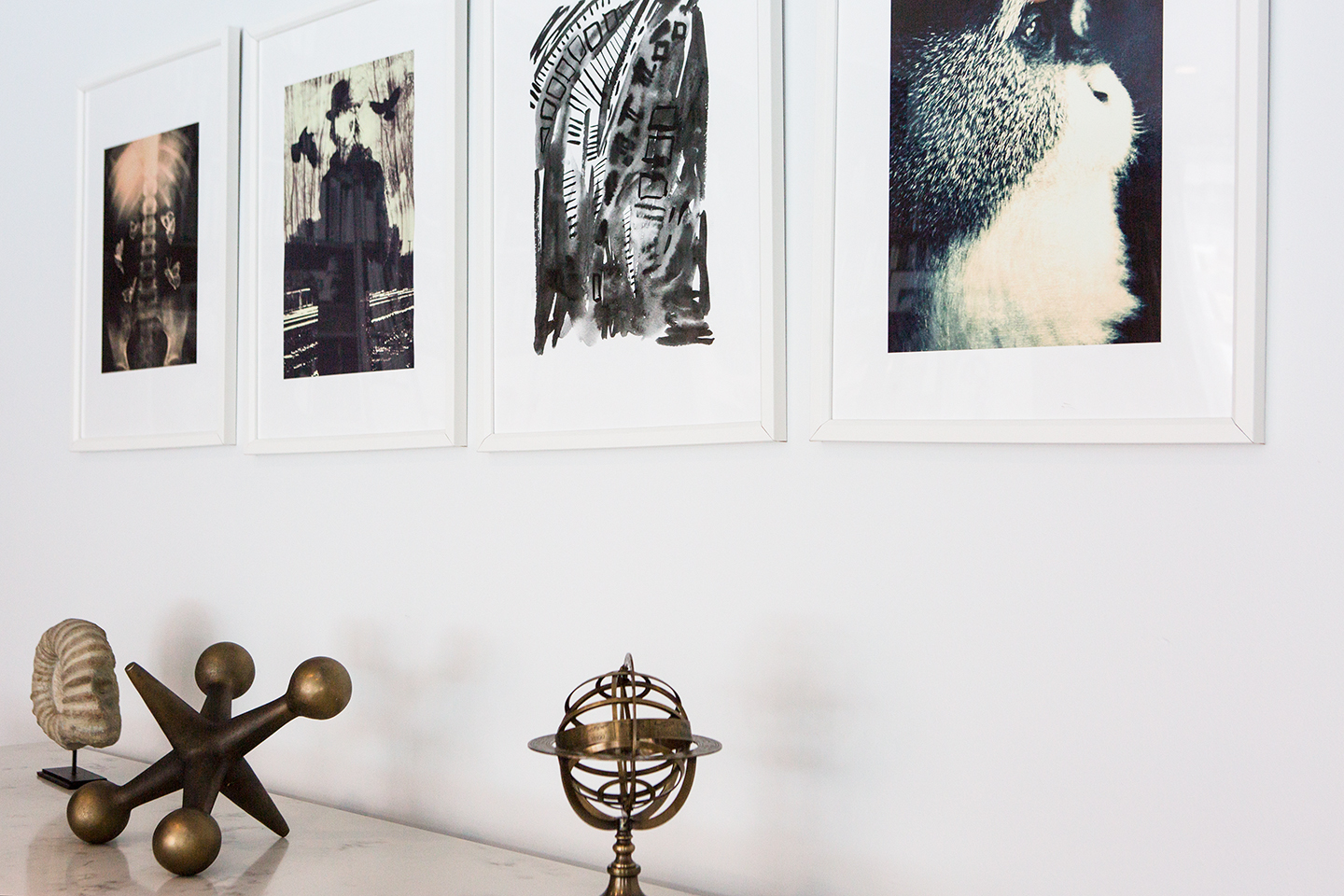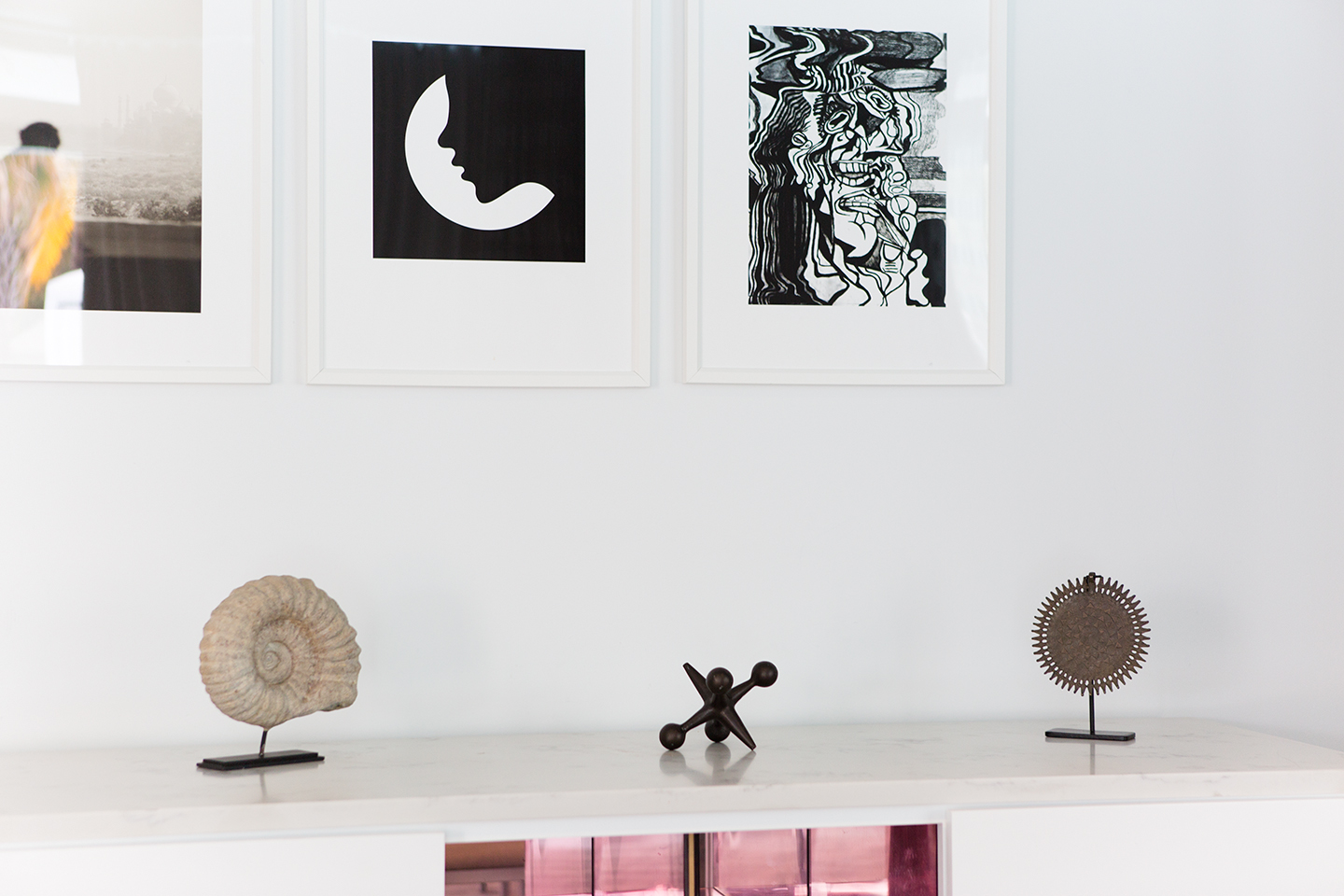 Your job requires that you create an aesthetic that many different kinds of people will experience. Do you think about appealing to the masses or do you trust and channel your own style and hope others will respond positively to it?
I have many different clients with many different aesthetics. Some, like in Las Vegas, appeal more to the masses. However, I really like my focus to be on boutique concepts that appeal to specific audiences who appreciate style, experience, service, and uniqueness, although I want them to be popular and also inspire. Design is not just about an aesthetic, it also needs to be approached also from an experiential and operational perspective for it to really be successful. I also think it is important to take risks to keep people truly interested and keep pushing the boundaries. There is so much of the same out there; we need fresh ideas.
How has the rise of the community-focused, hyper-unique platforms like Airbnb impacted your design approach, if at all?
I don't think it has affected my design approach that much. I think I try to make most spaces have a little bit of a residential feel because it is more comfortable, but that's been something I've tried to achieve for a long time. I do think the trend/style right now has become a little more paired down, hipster (if I must say), bohemian, and mid-century which you see in AirBnb a lot. I am inspired by this look personally and think you can have a lot of fun with mixing these elements. I love vintage elements and I'm glad retro keeps coming back.
Do you find that your passion for good design carries over into other areas of your life like personal style and general taste?
For sure! You can't help it, right? Fashion has always been a big interest of mine, but now I am less interested in trends and just think of it as another way to express yourself. I love vintage clothes and patterns and colors, just like I do in home decor. I'm also really into food, I love flavor and presentation. I'm definitely obsessed with those Netflix documentaries, Chef's Table. Those chefs are definitely artists in their own right.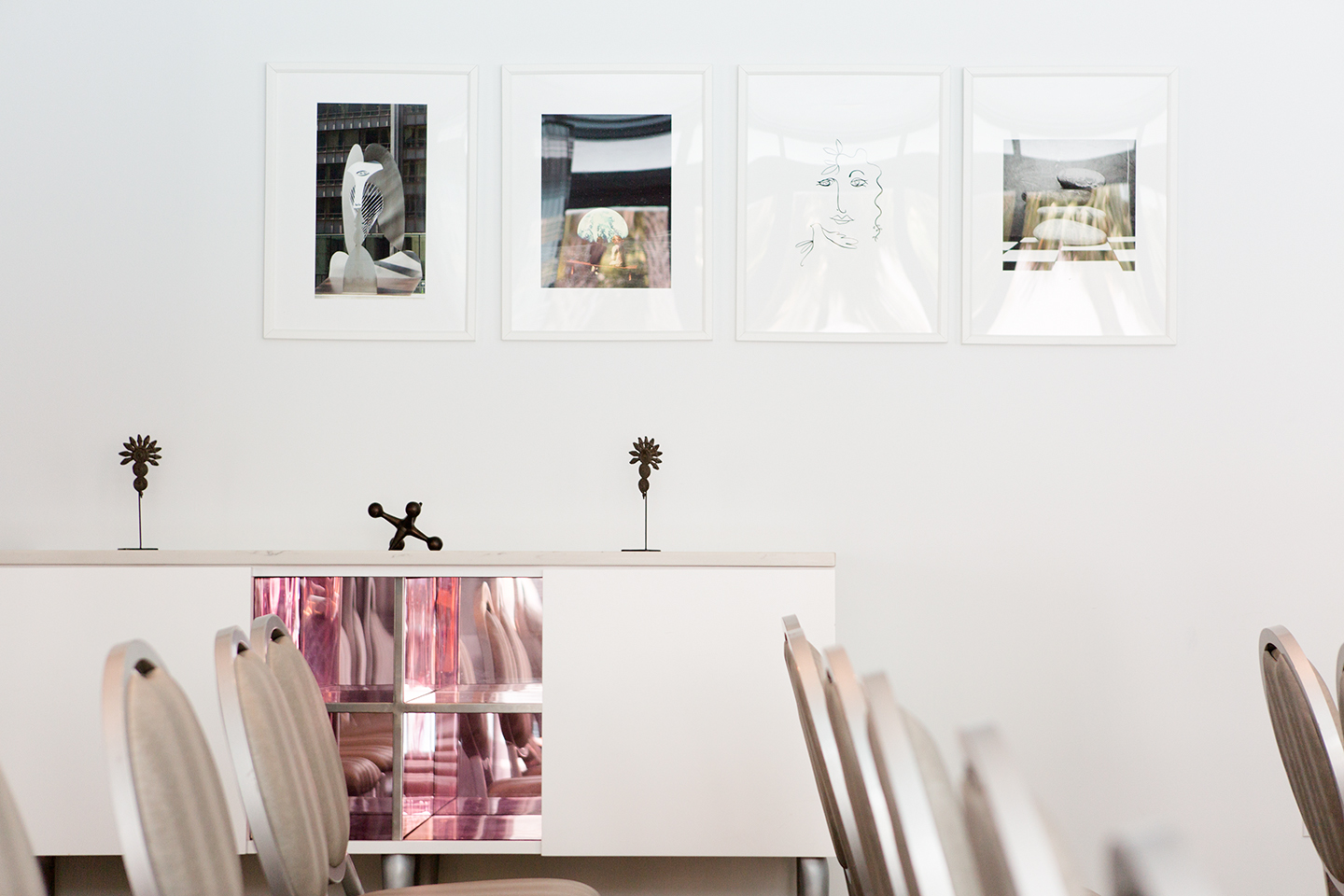 Do you have a favorite place to travel to? A favorite hotel to stay in?
I love traveling and have so many more places on my list to go. London, Tulum and Russian River Valley/Napa/Sonoma are some of the places I always return to. My fave hotels are Nomad in NYC, Delano In Miami and Hotel Costes Paris.
What do you consider the most well-designed room you've ever been in?
Hmmm this is a hard one. Crosby in NYC had great finishes and bathroom, Hudson in NYC where a tiny tiny room is executed impressively and The Line Hotel in LA has really clever in-room guest accessories and cool integrated floating desk/bed.
Good design requires staying on top of the trends, what are your go to blogs, magazines, etc for sourcing inspiration?
Interior Design Magazine, Frame Magazine, Trendland, and Instagram inspires me all the time along with other designers and artists accounts. Right now I love A Beautiful Mess/A Color Story for color inspiration and Eskayel for prints.
Can you tell us how you approached designing spaces for Miami SLS?
Recently, I just redid the meeting rooms to solve their problem of making the spaces more approachable and functional. We removed these giant mirrored cabinets that weren't holding anything and taking up the space and replaced them with custom Starck-like buffet cabinets that have colored mirrored and stainless to add interest/detail. They have just the amount of storage the hotel needs and can function as serving stations for parties/meetings. We repainted the walls of the space a soft grey to add depth and make things less flat white and added playful/edgy/avant garde art selections.
There are millions of products to choose from on Society6, what was your approach for selecting products to suit your vision?
The photography image selections are vast and not boring, you can find really unique stuff if you look. There is really something for every style and mood.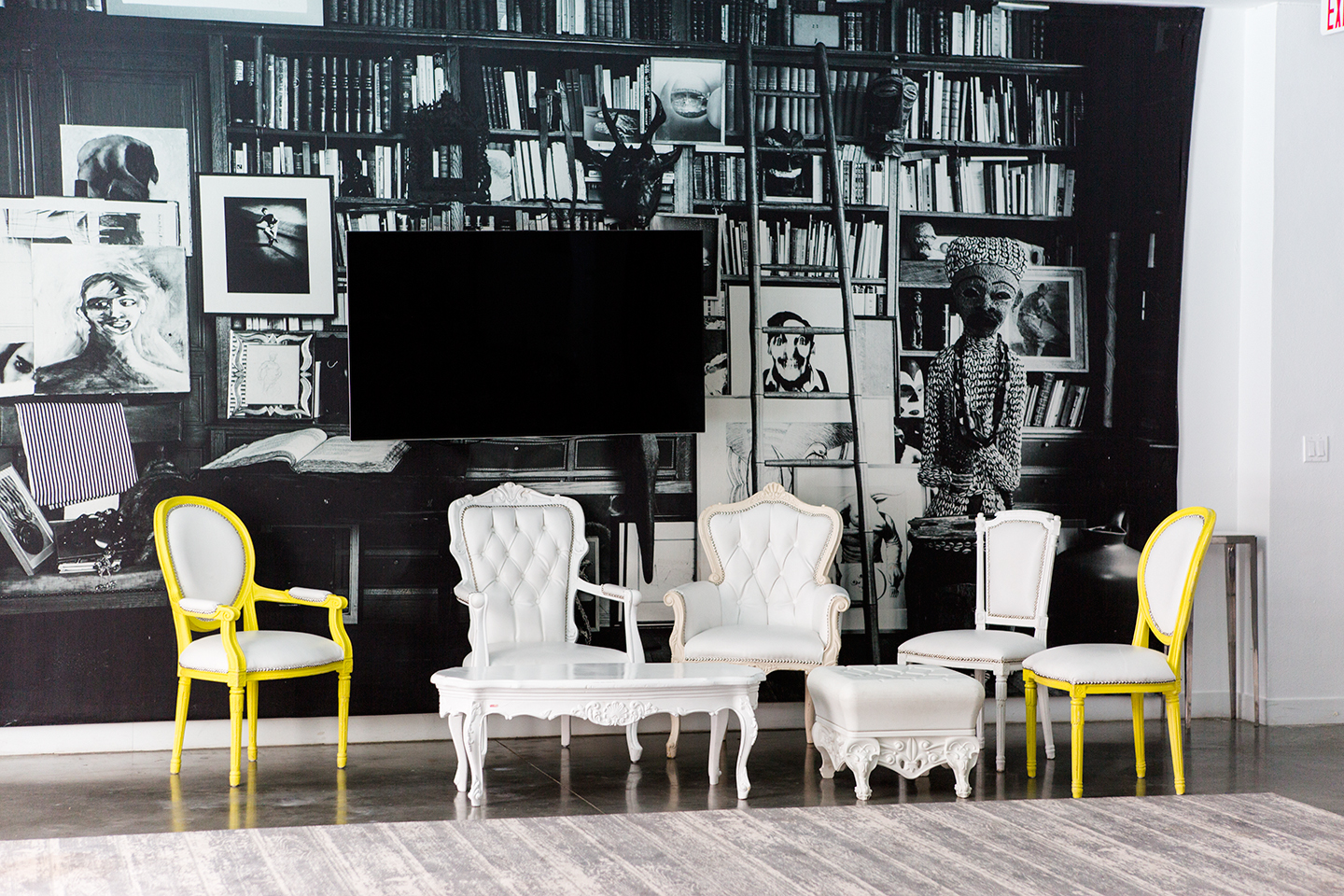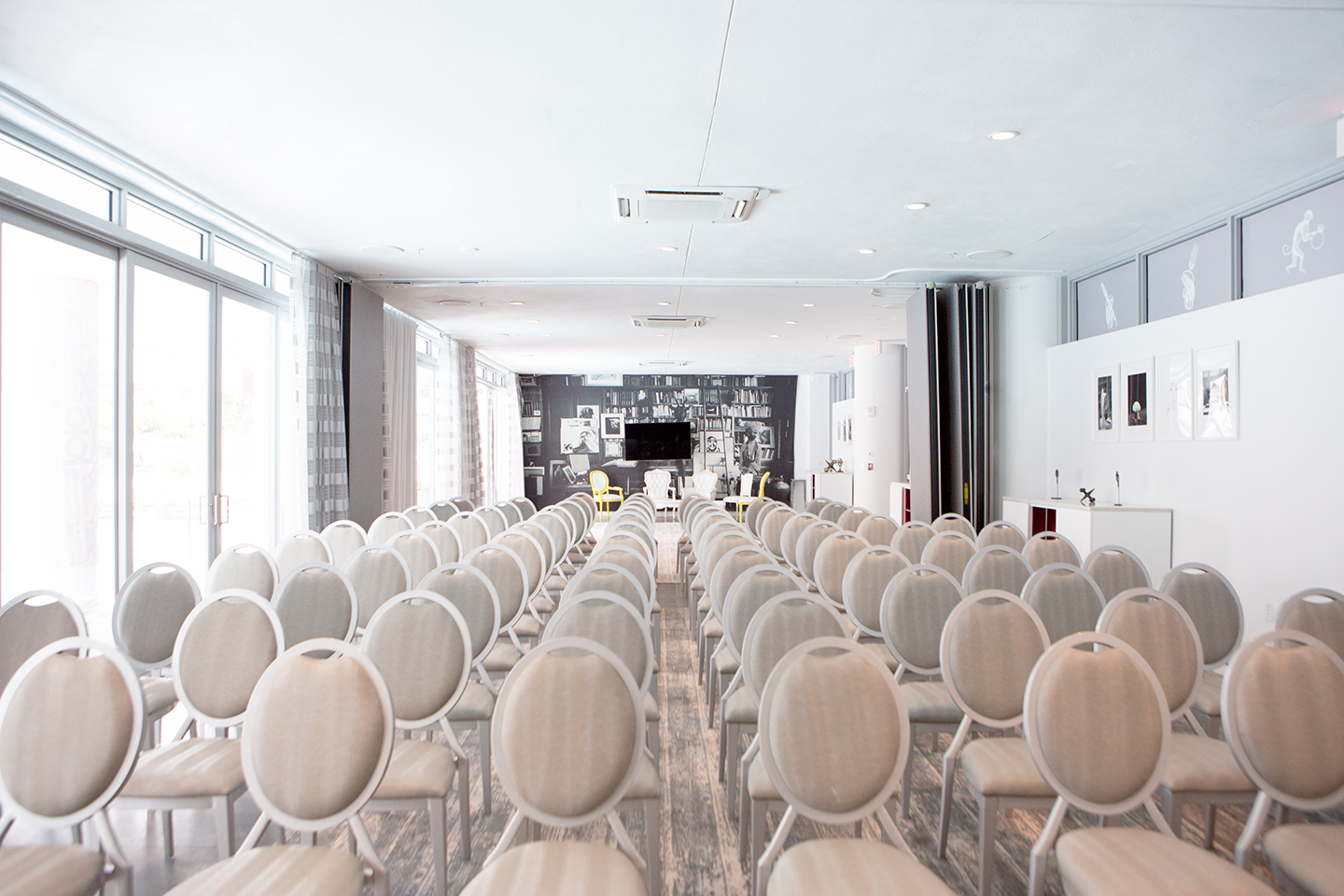 Abstract Black And White Framed Print
9
Basically Picasso Framed Print
3
by Marcela Caraballo
$84.00
Stomach Butterflies Framed Print
20
by PIMPINELLA ART / C.Kassube
$91.00
Surreal Exposure Framed Print
1
We Used To Live There Framed Print
3784
Picasso Baby Framed Print
5