Bold colors are back in a big way and what better place to look for inspiration than the hues nature creates?
It's easy to give an obvious shout out to your inspirations, but we loved the indirect way that interior designer Dabito of Old Brand New incorporated gemstone tones into his bedroom. Here's some insight into each of the stones that informed his decor and how you can use them to spruce up any space.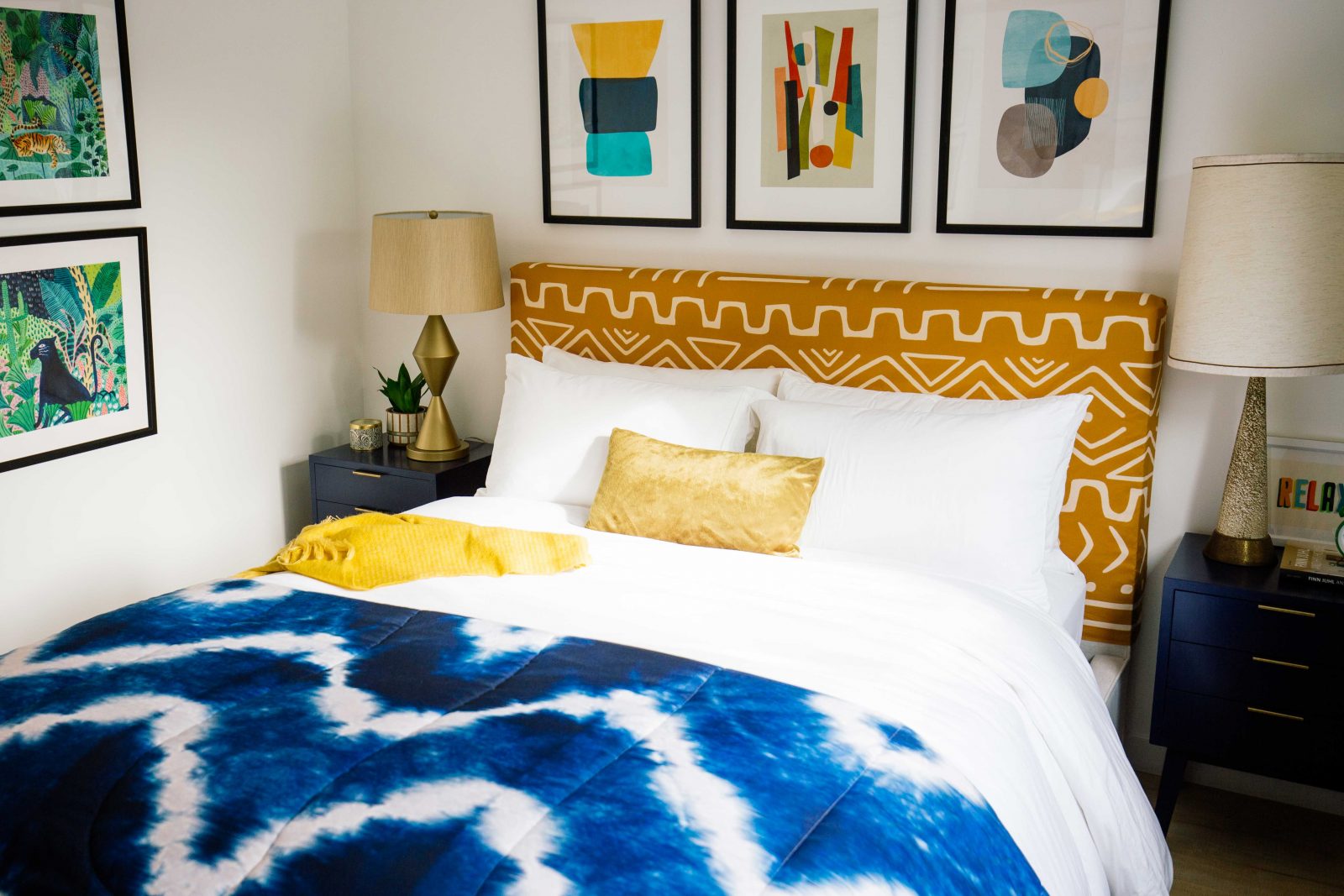 Sapphire
Sapphires are a jewelry fave—think of Princess Diana's engagement ring or the old lady in Titanic throwing her necklace into the sea. Though they're not always a brilliant blue, it is their most sought-after variety. Sapphires have been admired for (literally) ages and have even been found in ancient Roman adornments. The great thing about the bright hue of a Sapphire is that thanks to denim, blue has become somewhat of a neutral color. Almost all shades look great next to a rich blue, which is why it makes a great base for something large like this Shibori-inspired comforter.
Citrine
The name Citrine actually references a beautiful golden-hued quartz. It's pretty rare to find naturally and the majority of natural citrine comes from the Rio Grande do Sul in Brazil, which is another part of the inspiration for the jungle vibes in the room. Golden yellow is a great choice for adding a tasteful punch of color to a space. Here, we used a textile-inspired wall tapestry to wrap and instantly refresh the headboard. This is so easy to do and can really update the focal point of a room in seconds. Just make sure you order a large enough tapestry and once pulled taught, tape, pin or staple the fabric to the back of your existing headboard.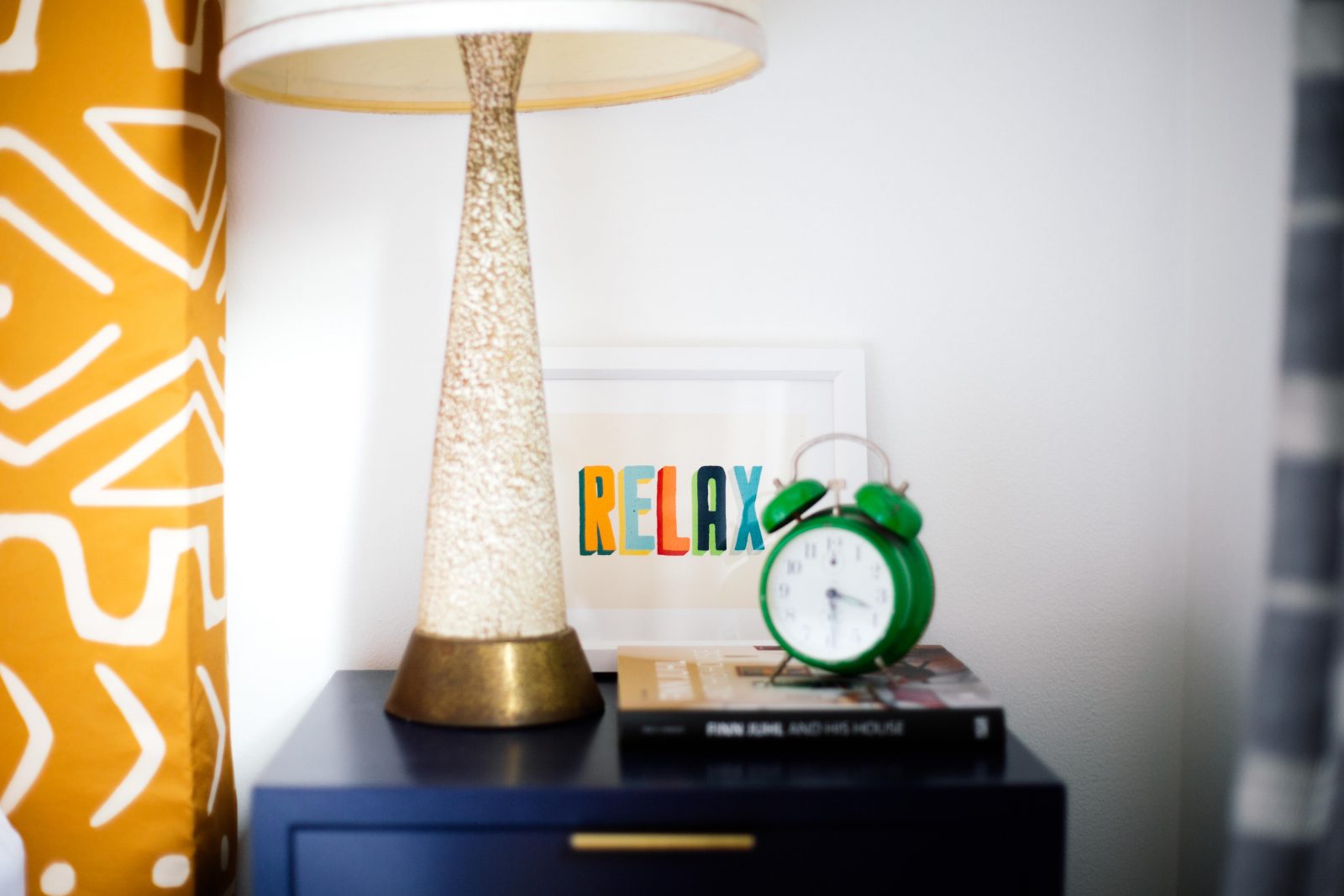 Emerald
Everybody loves emeralds, the bright green beryl stone that almost looks like it's glowing from within. Though they're found all over the world, but the largest quantities come from Columbia (another South American country with loads of greenery!). Emerald did not take center stage in this gemstone colored redo, but a bold green is an excellent addition to any space. I chose jungle-themed prints that featured lots of greenery and smaller items like a houseplant and green alarm clock to remind you of the rich beauty of an Emerald stone.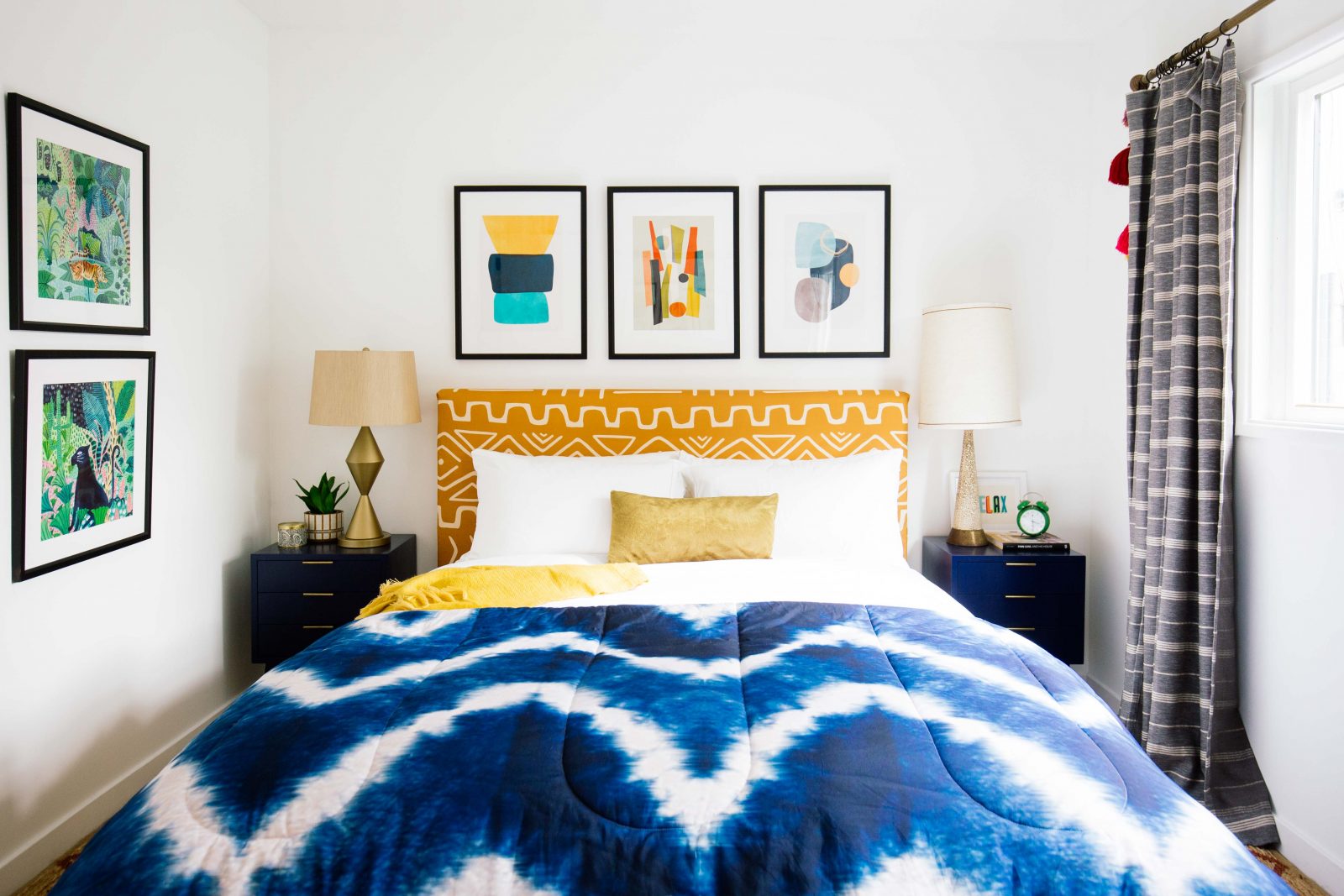 Jungle Jaguar Framed Art Print
by Ambers Textiles
$82.99
Jungle Tiger Framed Print
by Ambers Textiles
$82.99
Mud Cloth Wall Tapestry
by Wellington Boot
$85.99
Sticks And Stones Framed Art Print
Shibori Chevron Comforter