Here, design blogger Seeking Alexi gives us her 4 tips for nailing that epic gallery wall look with Society6 art prints! 
When it comes to making a gallery wall, there are 4 tips that everyone should follow to take your gallery art wall from "nice" to "wow, that is amazing!" And I'm putting them right here to help you make your very best gallery wall!
1) Lighting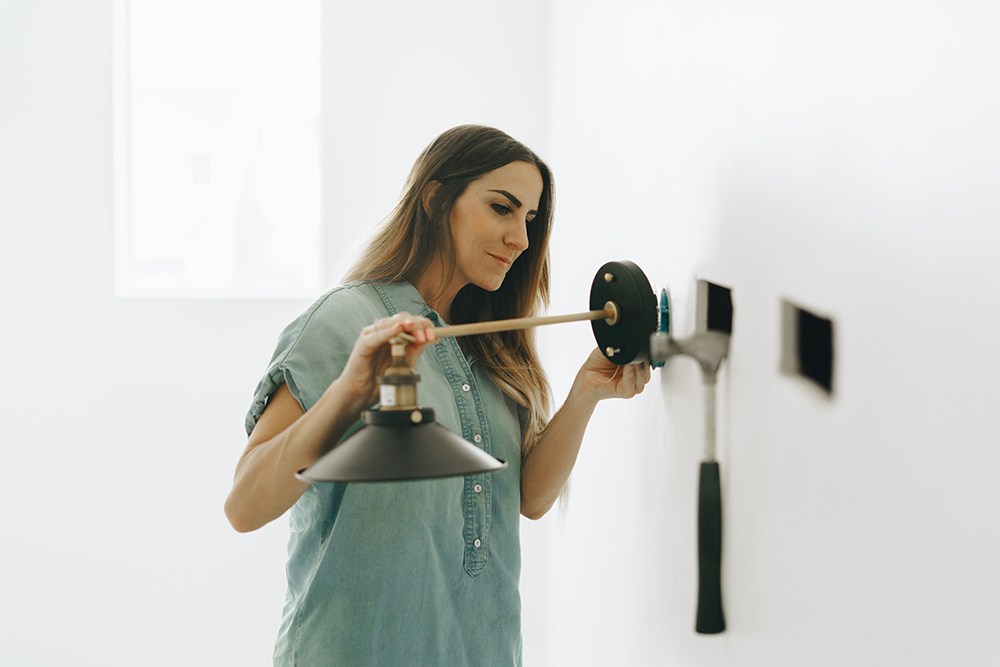 You need good lighting in the room, AND your wall should also have wall sconces. Why? Because the extra light on the wall will draw more attention to it, and will highlight the artwork you've selected. I used these black and brass wall sconces and I've been obsessed with them since the first time I turned them on after doing my own electrical work for them. These lights will change your life, so just go get them, now.
2) A Variety of Frames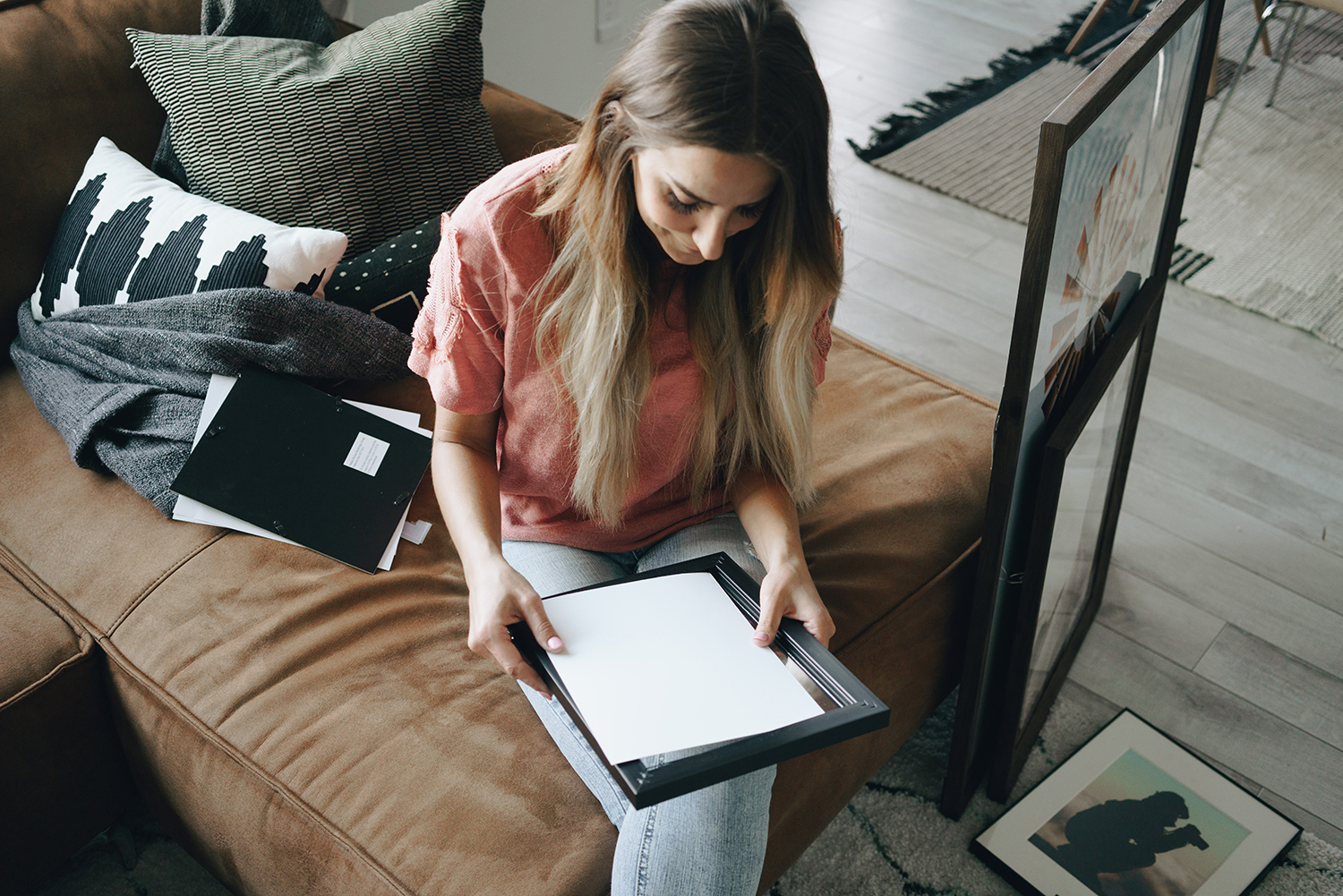 Don't just pick one color or material, mix it up! I really liked using mix of wood, white, black, thin, thick, matted & non-matted. All the frames I picked you can find here, they ended up looking so good once I had them all up on my wall.
3) Incredible Prints!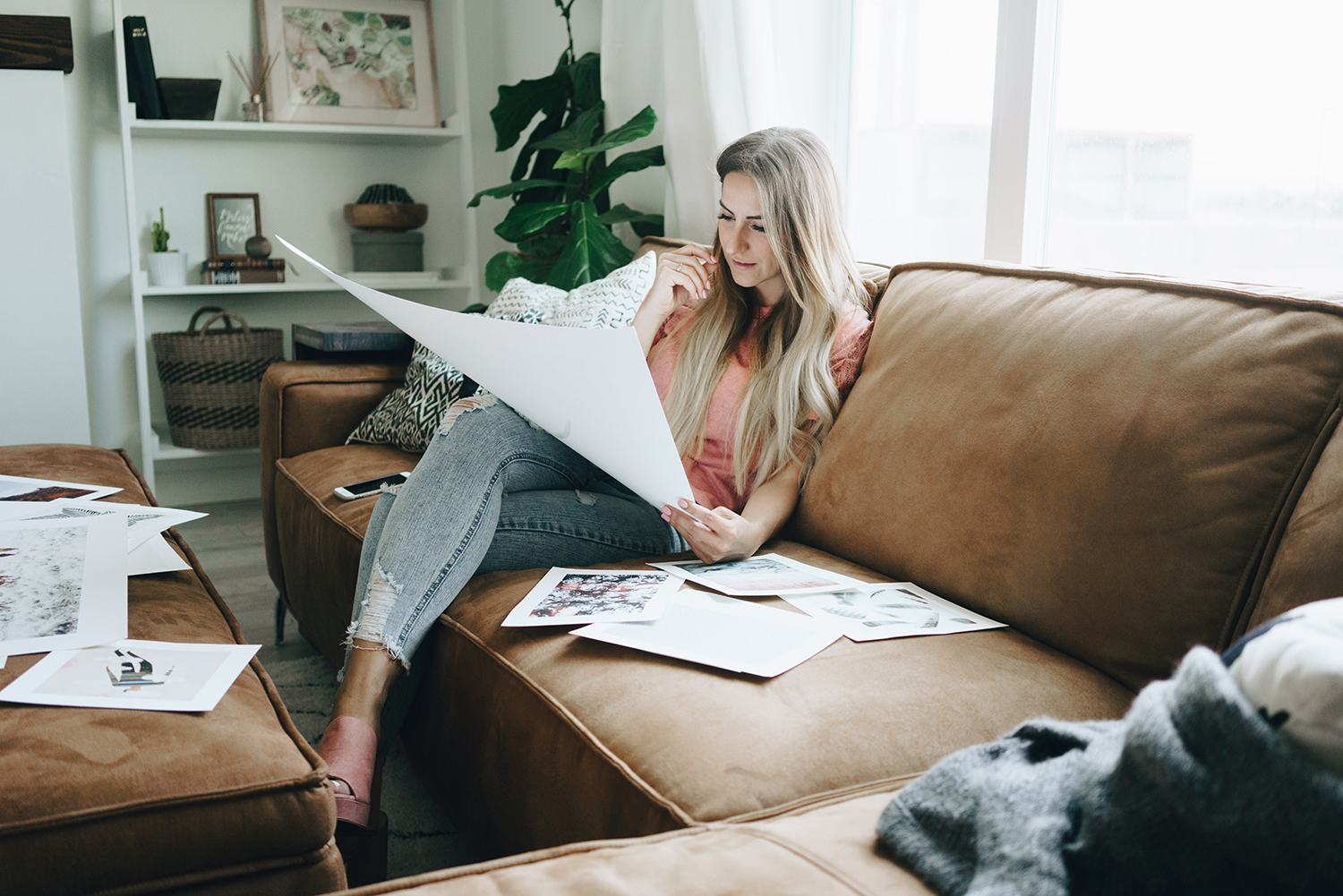 This one is sort of obvious, but you really DO need good art pieces to make a gallery wall look amazing. I would recommend a mix of photography & artwork to create a good variety. The tricky part is choosing art that is timeless, however, I would aire on the side of choosing art that you like today. Pick art for your current season of life, art that will make you happiest for now. I used lots of pieces from Society6, they have SO much art on there, you will find anything you can think of, it's huge! Plus they have discounts running all the time.
4) 3D Pieces!
This part is HUGE and many people forget how much a difference 3D pieces will make. You do NOT just want to put frames on your wall only. They will look flat, and boring on your wall. Add some dimension with pieces that come off the wall a bit. I LOVED the pieces I used, and you can find them all on Home Depot's website here. I mixed my metals & textures to add extra variety. And when you put them on your wall, they should be dispersed throughout your framed artwork!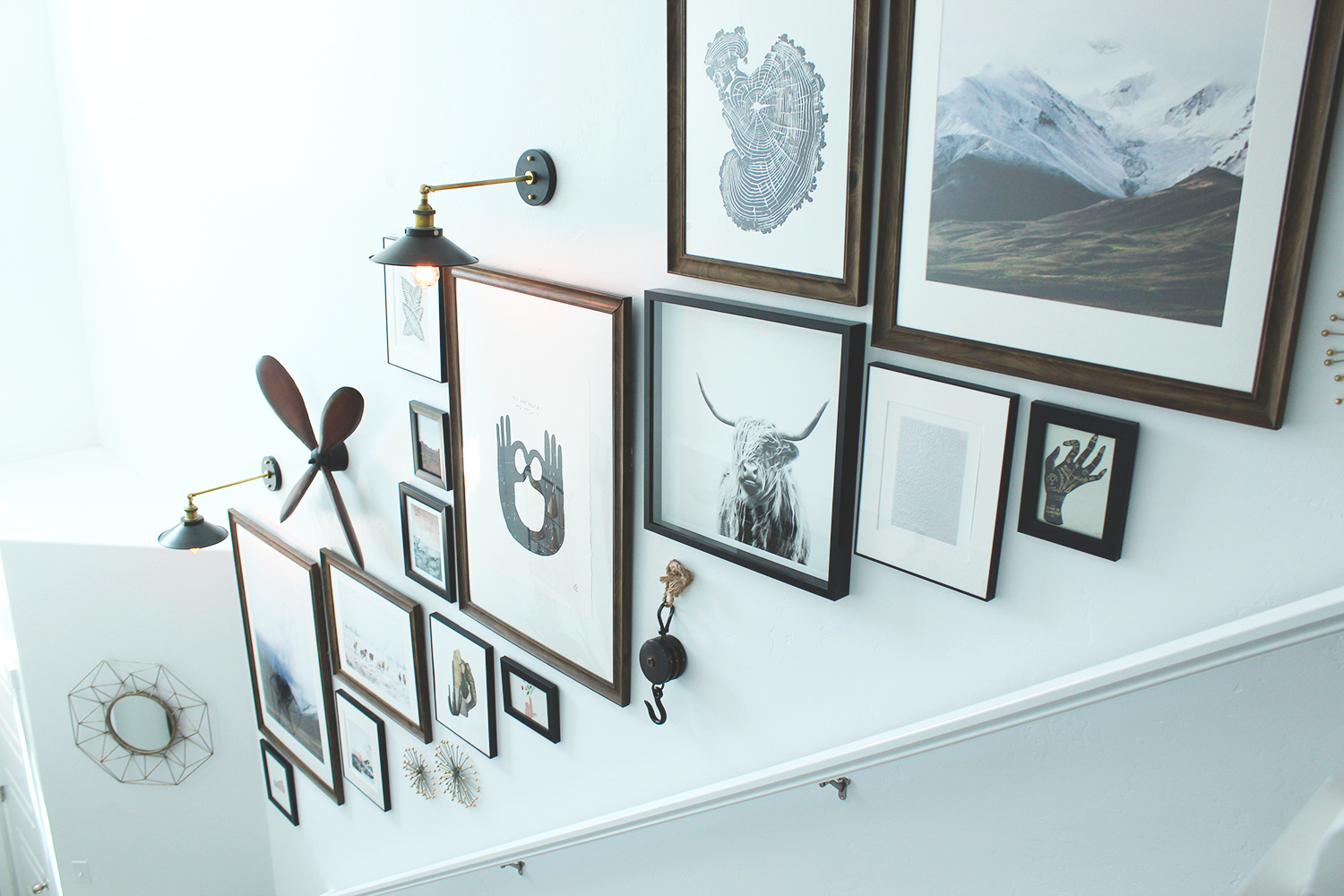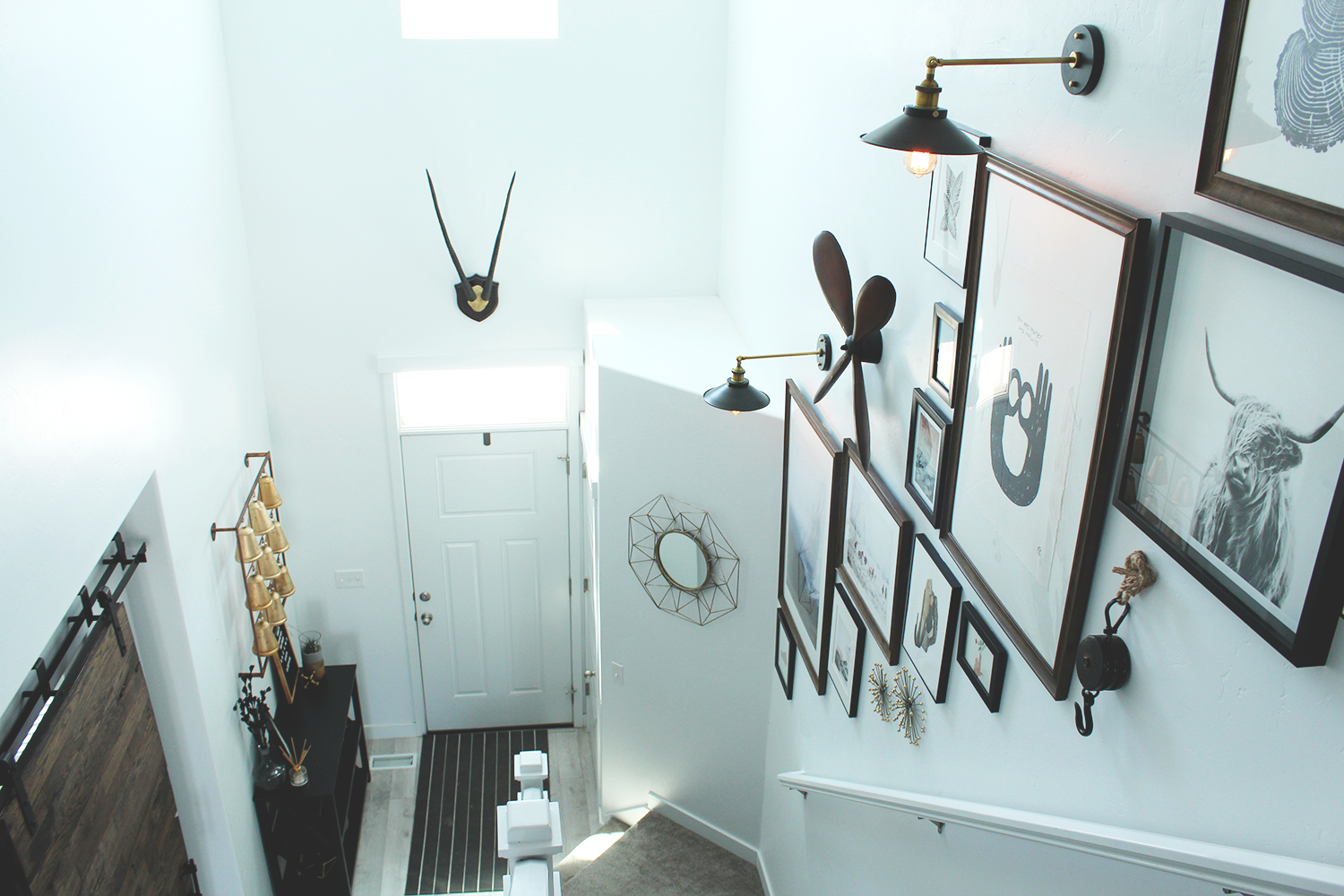 And there you have it, an incredible gallery wall that will make all your guests say "wow, that is so amazing!"
Read more from Seeking Alexi over on her blog! 
Photos by Emily Waddell
DFW On Leadership Art Print
portrait of a highland cow Art Print
5218
Monument Valley View Art Print
Pastel Landscape Art Print
Electric Jelly Fish Art Print
Tropical Banana Leaves Art Print