It's often said that "love is in the details," and it's easy  to see how that phrase perfectly applies to your home.
Regardless of what your personal space consists of (a shared house, a bachelor or bachelorette, a dorm room, whatever!) it truly is the attention to detail that can transform it from just the place you lay your head to one in which you feel most comfortable and where you actually treasure the time you spend. That said, if you still feel like your current living situation is more accurately described by the former, perhaps it's time to personalize your place with a few decorative details, starting one of the easiest ways to add some warmth: throw pillows.
Throw pillows can turn an otherwise basic bed, couch or chair into a supremely cozy place to chill — plus it's an affordable way to add color, pattern and personality. And after all, it sure as hell is a lot cheaper than buying all new furniture. So take a step towards putting a little more "you" into your home and read on to find a few tips to consider when shopping for pillows that will perfect your place as well as how to use 'em.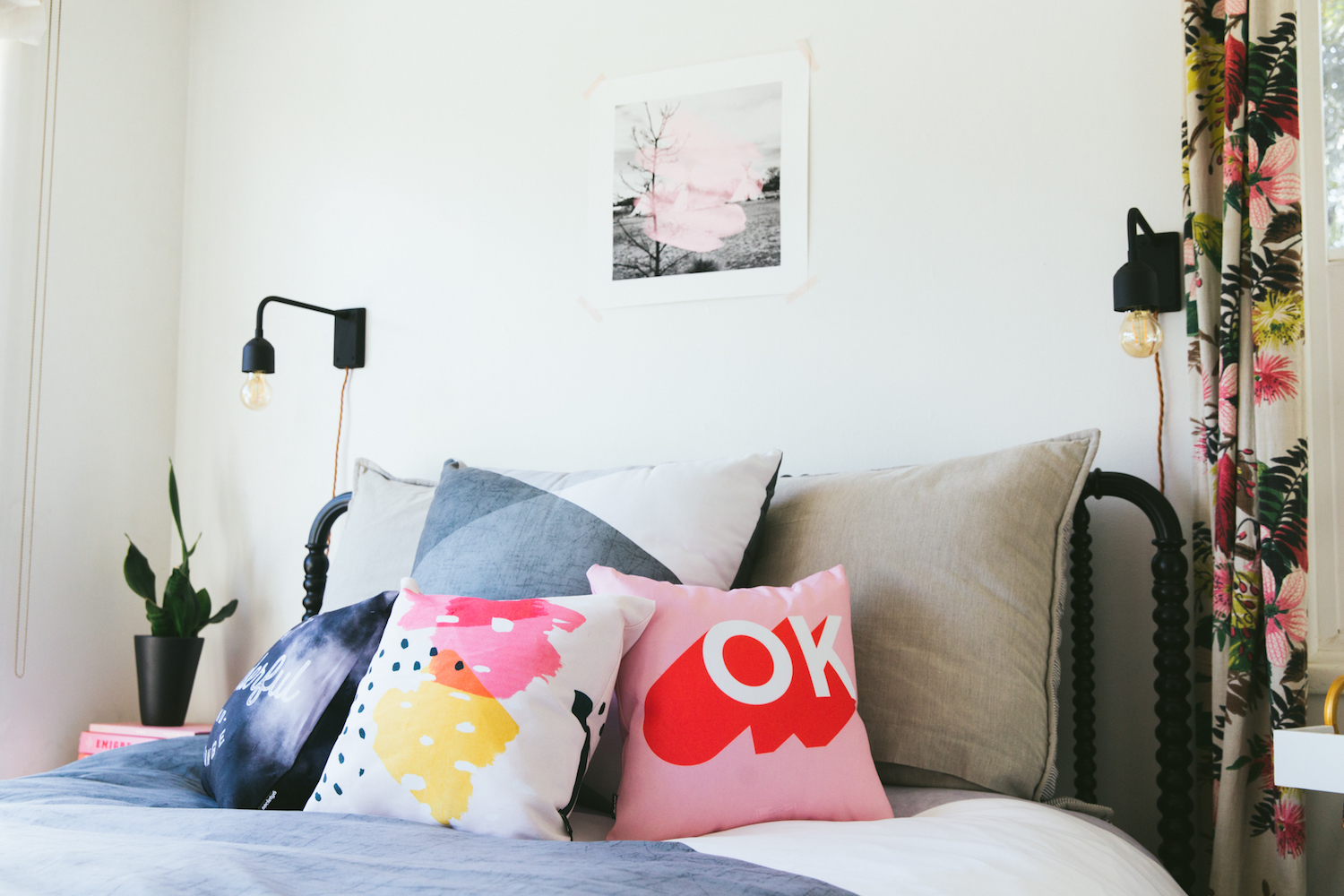 True Colors
Whether it be because you're renting your place — and therefore can't make any dramatic changes — or you've got a limited budget, you may not be able to play with color on a big scale within your home. If you're stuck with white walls and/or neutral furniture (which isn't a bad thing!) you can easily inject some color through use of affordable accessories like throw pillows. And the good news is, if you change your mind about a given color scheme, it's a lot quicker to get a few new pillows than it is to repaint the whole darn place. Win win!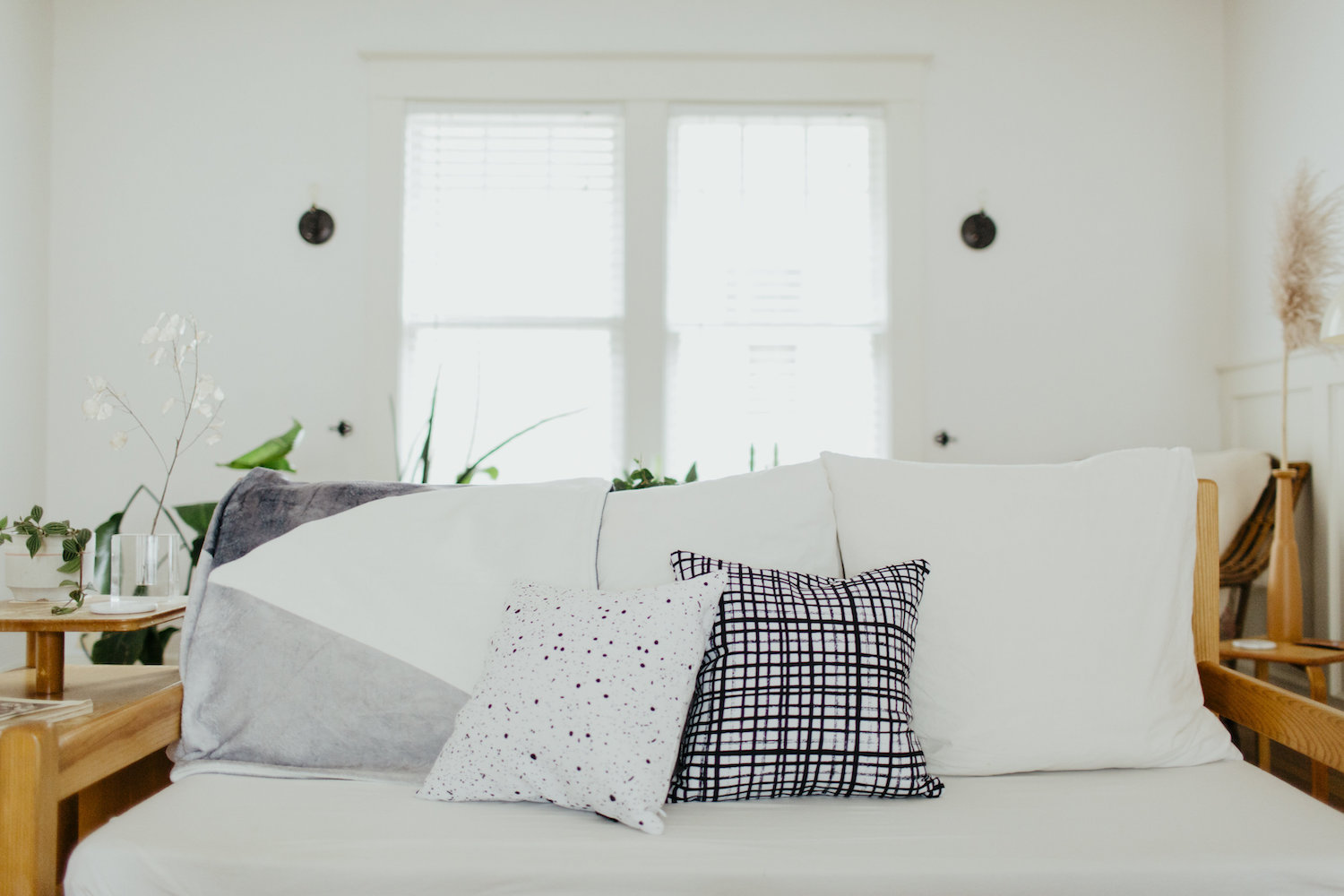 Mix It Up
Add some vibrancy to your home by mixing up the patterns of your throw pillows. Toss stripes next to florals or place a landscape print alongside an abstract one. Throw caution to the wind and get a little weird — after all, they're just pillows. For a general rule of thumb, you can keep mixed patterns feeling cohesive by sticking to a specific color scheme, like black and white, which is always a safe (and cool) bet. For added interest, switch some out for rectangular pillows, which are super comfy for your lower back as an added bonus!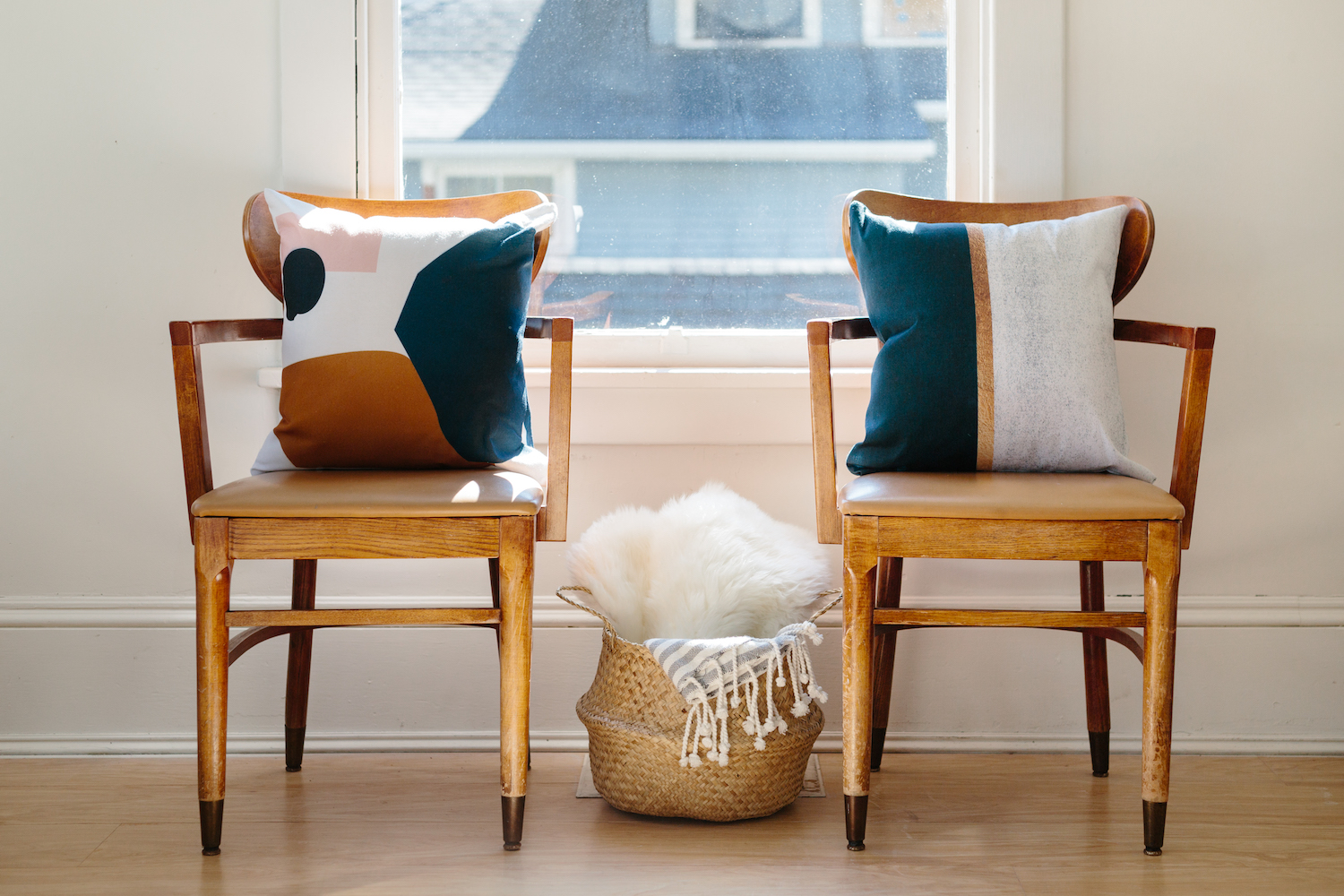 Set the Vibe
It seems crazy to say that the way you accent your space with throw pillows can actually help add to the vibe you're trying to set. For example, if you're going for a cozy and eclectic feel, pile 'em on, especially ones in various shapes and sizes. The more variety, the better (Though may we direct your attention back to tip #2?). Or, if you like a tidy, orderly look throughout your place, keep the use of your pillows more minimal, and place them in a way that gives a sense of symmetry, which will make the overall room feel more organized.
Swimming with the Palms Throw Pillow
Geo / Yellow Throw Pillow
by Summer Sun Home Art
$29.99
Essie Throw Pillow
by Charlotte Winter
$29.99
Shape Study #1 Throw Pillow
Deep Green Throw Pillow
by Jenna Davis Designs
$34.99