The March artist playlist has arrived and not a moment too soon! Each month we're asking one music-loving artist to create a custom playlist of their favorite songs.
This month, we're zen-ing out with the help of Ally Quirk. She's put together a chill lineup that's perfect to hunker down at home with. Take a listen and check out our chat below!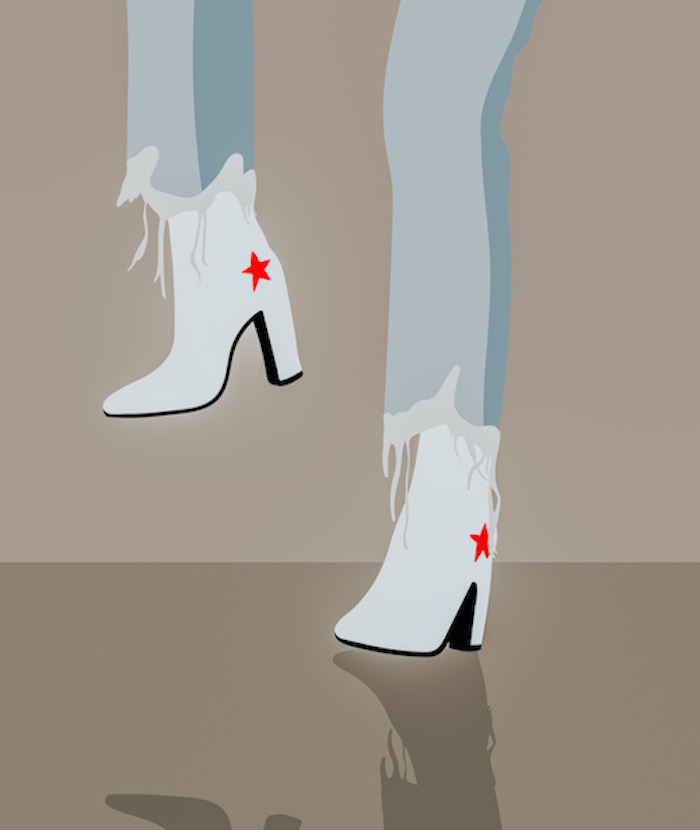 Introduce yourself and your work!
Hi! I'm Ally Quirk and I am a graphic designer and fashion marketer. I make sarcastic, whimsical digital illustrations for Society6 and my latest project is creating my own clothing brand!
Could you tell us about the playlist you put together?
The playlist I made consists of very chill songs that I currently have on repeat. Most of the songs are relaxing so they're perfect for hanging at home, long drives or making art!
What song or artist do you have on repeat recently?
I can't get enough of Daniel Caesar!
If your art were a music genre, what would it be?
Some sort of indie rock. My designs are playful and wacky so maybe something like upbeat indie rock. Is that a thing?
How do you describe your musical taste?
As you'll find out from the playlist, I like really laidback and chill music. Nothing too overwhelming for the most part. I travel a lot so I love having calm music in my ears when I'm on planes or long car rides.
What part does music play in your creative process?
I'm always listening to music when I'm designing. I take inspiration from the song itself, the album art or even what the band wears on stage. I'm always watching live performances online which can be super powerful and full of inspiration!