The bathroom is one of the most functional spaces in any home. It's also one of the most personal. Who wouldn't be uplifted after starting the day rinsing off in an elegant, sun-lit shower? That's why designers everywhere agree: Putting effort into your bathroom wall decor idea board is time and money well spent.
Most homeowners and renters can achieve stunning results with a few well-chosen home decor upgrades and carefully picked wall art without a pricey gut renovation to boot. The secret is—drumroll please—decorating bathroom walls. With these bathroom wall decor ideas, you'll discover low-cost ways to elevate your space.
#1 Create a Bathroom Wall Art Collage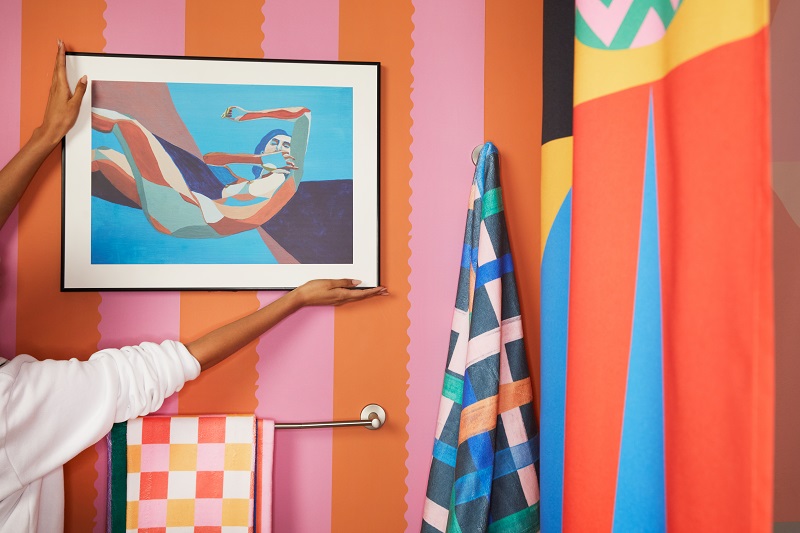 Not sure what to do with all those photos, paintings, and prints you've collected over the years? Turn them into tasteful bathroom art. A collection of framed wall art offers clean lines and plenty of food for thought to keep your guests' minds on your artwork (and not on what's in your medicine cabinet). Need some inspiration for your collage? Try one of these gallery wall ideas!
#2 Bold Paint Makes a Statement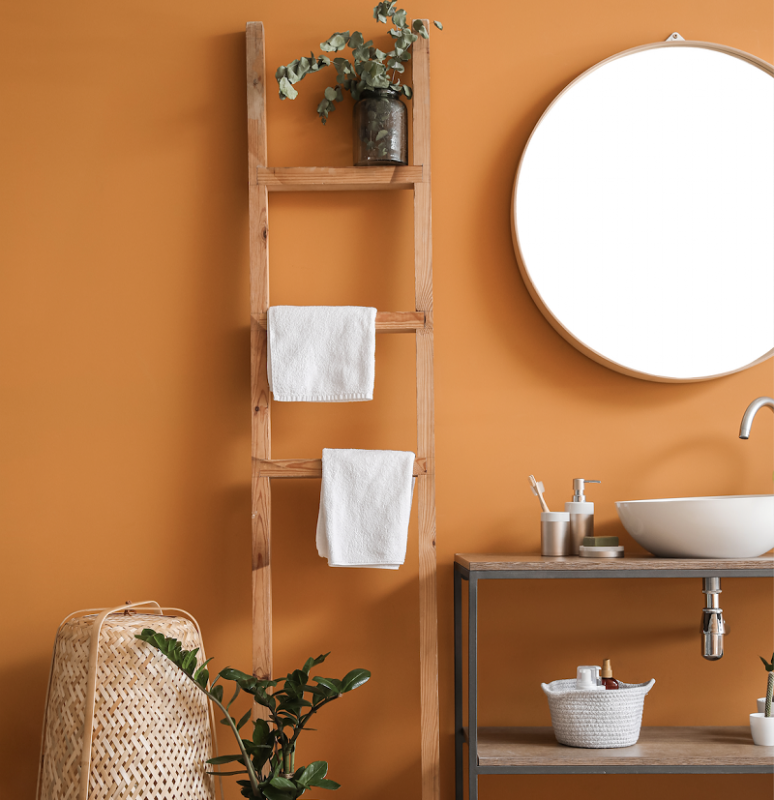 Decorating bathroom walls with bright colors can lighten it up and may even improve your mood, according to science. Lively, colorful walls with pleasing shades and cooling tones can provide a sense of comfort and relaxation.1 Try these shades for a little uplifting:
Pinks, like coral or blush

Greens, like mint or pistachio

Blues, like sky or sapphire
Pro tip: Cooler colors can have a calming effect, while warm colors can reflect light in flattering ways. 
#3 Invitation for a Plant Party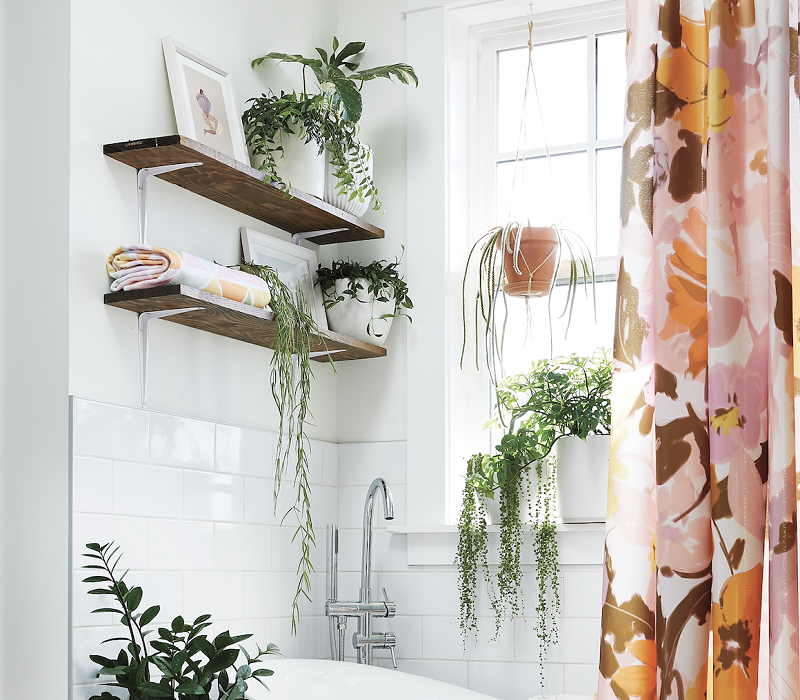 Are you a plant parent who can't apply eyeshadow without your babies nearby? Of all our bathroom wall decorating ideas, this one's for the green thumbs out there. Add plants on shelves, stands, or even the rim of your tub for a refreshing burst of life. 
Bonus points for plants well suited to humidity, like ferns, snake plants, and Gardenias. One favorite of ours is aloe vera, which contains a gooey core that can calm acne, help iron out fine lines, and soothe sunburns.2 Plus, with aloe vera, you can apply it directly onto your skin, post-shower.3
#4 Tile, Tile Everywhere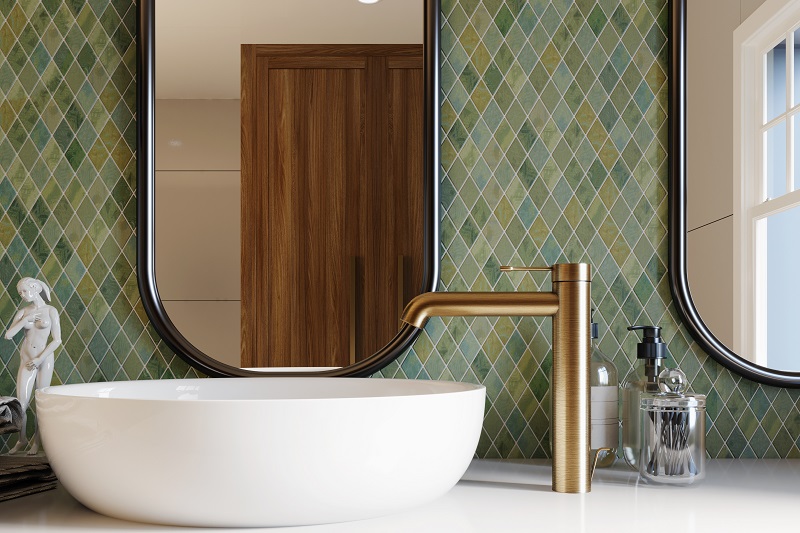 Water resistant and vintage chic, tiles go with bathrooms like shampoo goes with conditioner. Arrange a few different color tiles in a pattern to freshen up the space. Or include a few tiles in unexpected places, like above the toilet or over the door frame.
#5 Show Your Personality with Themed Wallpaper
If you've been prepping for the day surrounded by lacy floral patterns that mimic your grandmother's bathroom, then it's time for a change. Wallpaper today comes in all kinds of bold, thought-provoking designs that allow you to show off your style and interests. Choose bold wallpaper prints like:
Abstract designs

Faux marble

Geometric patterns

Floral wallpaper designs
#6 Inspiration for Shower Singing
Raise your hand if you can't hold a note in other rooms, but become Celine Dion in the shower. 
There's good evidence that we actually do sound better under the spray, thanks to the shower's improved acoustics.4 Get inspired by your favorites by hanging a wall speaker, so you can sing to your heart's content to all your favorite albums.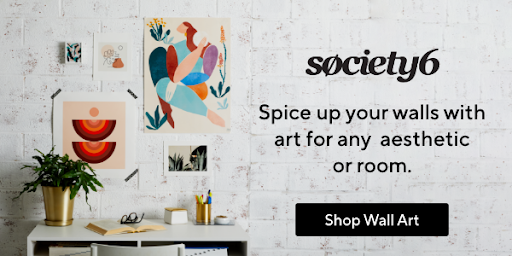 #7 Set the Mood with LED Lights
If that space between the tub and toilet is just big enough for a TikTok dance routine, you may want to add cool lighting to ensure your work goes viral. Install LED lighting fixtures behind mirrors and beneath cabinets for a cool effect that'll make you shine. 
#8 Add a Snazzy Sink Backsplash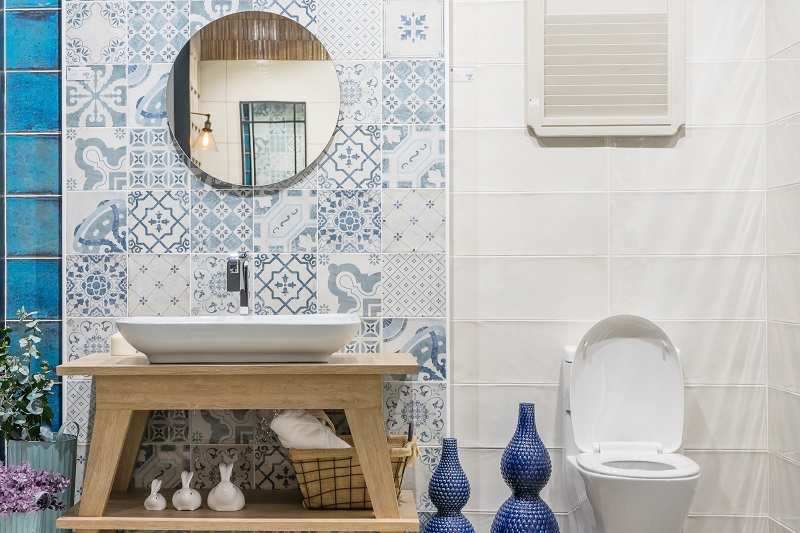 A backsplash behind your bathroom sink draws in the eye with a pop of color and protects the wall space from dreaded toothpaste stains. Win-win. 
#9 Tropical Themed Art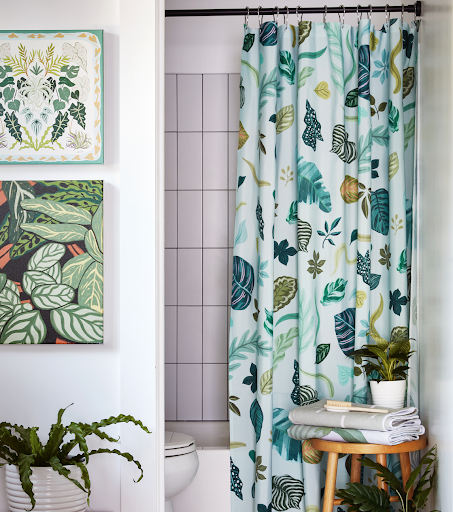 For would-be snowbirds who aren't able to fly south in the winter—achieve sunshine and cheery vibes with tropical bathroom art that transports you straight to Cancún. Some fun bathroom wall decorating ideas include:
Prints of parrots, peacocks, and panthers

Fern and vine wallpaper

Green and blue bathroom tile
#10 Relax with Shelves of Candles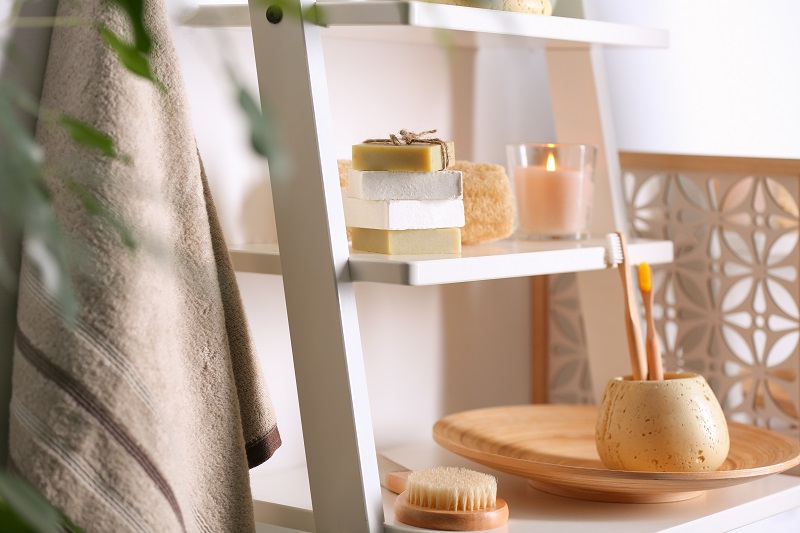 If your goal is leveling up your post-work bath routine, you can't go wrong with more candles. Create height by adding shelves above the bath and toilet and on bare walls, then adorn them with dashes of natural lighting for a pleasing look that's lit.
#11 Add Wood Panels or Wall Art for a Minimalist Look
For a rustic look that whispers Scandinavian sauna or Japanese tea room, add light wood paneling to one wall. You'll immediately attain peaceful, nirvana vibes. Or consider adding wood wall art for a finishing touch.
Keep in mind that wood can collect and absorb moisture, so make sure to source timber with waterproof finishes.
#12 Achieve a Classy Tone with Brass or Gold Light Fixtures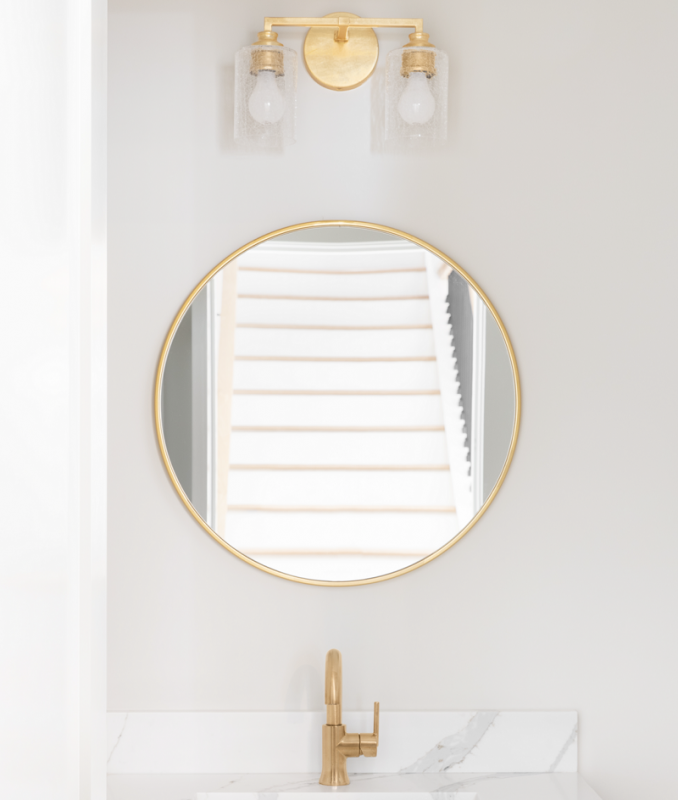 Brass and gold touches can elevate any room. They're the perfect accent to clean white bathroom tile and alabaster tubs. Because this suggestion is a two-for-one—elegance and more lighting—it's one of our favorite bathroom wall decorating ideas.
#13 Enlarge Your Bathroom Space by Installing Mirrors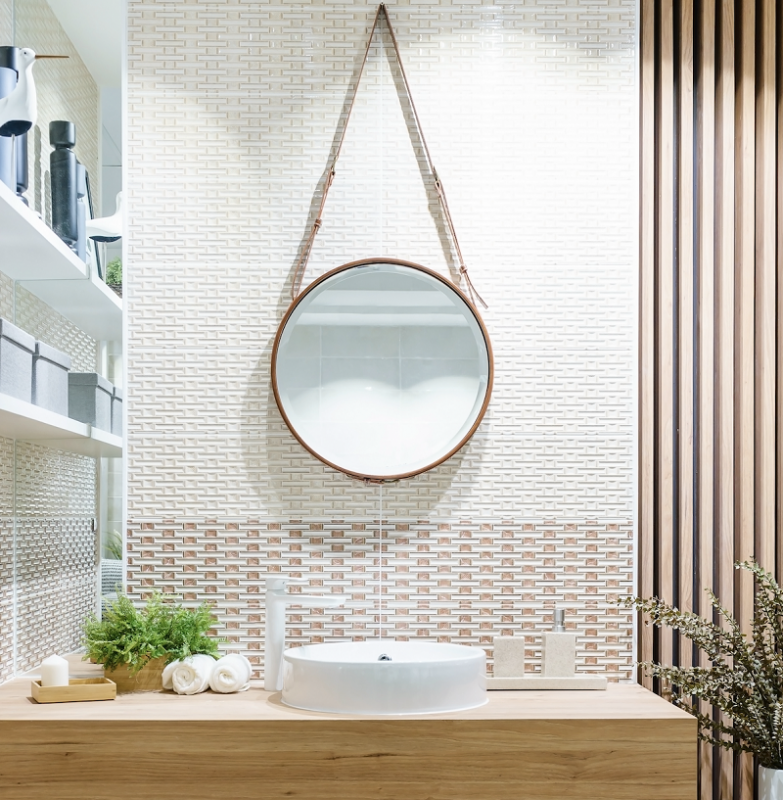 Mirror, mirror on the wall, who's the owner of the biggest bathroom of all? Okay, even if that's not you, you can make it look like you with the illusion of space. Mirrors trick the eye into believing rooms are bigger than they actually are.5 
If you're looking for small bathroom ideas on a budget, get geometric with rows of small square mirrors. Or try several ovals throughout the room to add extra angles for perfect powder room sessions.
#14 Go for Beach Vibes
Wishing for that sand-between-your-toes feeling? Add nautical accessories and ocean-themed trinkets to your bathroom space for a dose of seashore fun. 
Some ideas to make you the captain of your sea-like setting include:
Anchors, ropes, and seafarer flags

Blue and white trim

Shells, sand dollars, and conches
#15 Create Custom Designs with Stencils
If you just can't get behind wallpaper, or want a truly unique design, use stencils and paint to create one-of-a-kind patterns and shapes on your walls.
#16 See the World from Your Bathtub with Maps
Whether it's a thumb-tacked global view of every country you've ever visited or a vintage map of the neighborhood where you grew up, a touch of cartography offers visual storytelling and a conversation starter for visitors.
#17 Hang Metalwork for Mold-Proof Polish
Worried about dampness destroying your wall décor? Stamped metal designs and pieces are shiny, dynamic, mold-proof statements. Look for metal wall art at your local art dealer or scour yard sales for distinctive antiques.
FAQs—Decorating Ideas for Bathroom Walls
Read through our list but still feeling stumped? No problem. Let's take a step back and answer a few common Qs to get you off on the right footing.
What Should I Put on My Bathroom Walls?
If your mind is going blank, we recommend starting with the type of aesthetic change that feels most comfortable for you. In other words, which of the following fits your needs?
Paint

Artwork, such as framed photos or paintings

Wallpaper

Storage

Mirrors

Tiles
Let your natural preferences lead your exploration for bathroom wall ideas. For example, if you know you need more space to house your home hair salon accessories, it may be a good idea to think about installing cabinets or a shelf. From there, if you have extra room, maybe a few candles can create the right setting.
What Kind of Art Should I Put in My Bathroom?
Cool at some times and hot at others, the bathroom offers variable temperatures that may not be friendly to all kinds of art. Plus, there's always the risk of splashes and moisture. Choose water-resistant pieces for the bathroom, and look for frames that will protect prints and paintings from damage.
Another approach we love is finding art that shows off your comedic side. Don't forget, it's called "bathroom humor" for a reason. Framed cartoons, funny bathroom slogans, and quirky drawings can go a long way toward leveling up your bathroom aesthetic.
How Can I Make My Bathroom More Attractive?
It's said that beauty is in the eye of the beholder. With that in mind, we encourage you to go big or go home when selecting ideas for decorating a beautiful bathroom wall. Remember, the bathroom is where you start and finish every day. As such, you can't go wrong with bathroom decor ideas that radiate energy, happiness, and balance.
Create Your Corner of Happiness with Society6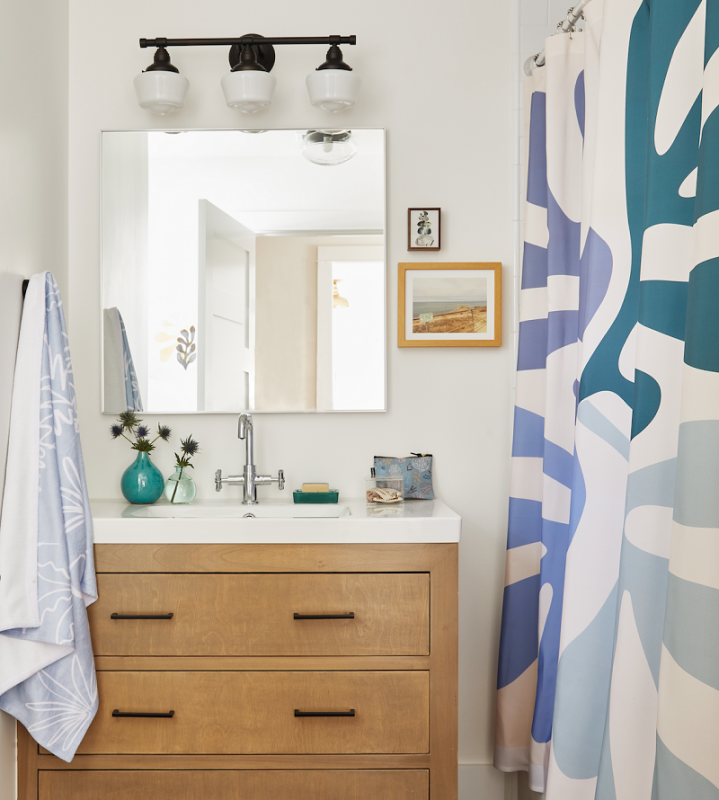 Your bathroom is just that: Yours. You deserve a special little corner of the house that makes you feel better. And no, we're not talking about lining your cabinets with your most expensive skincare products (although that won't hurt, either).
Design your bathroom with art you love. At Society6, we want to help you express your creativity and feel better throughout the day with gorgeous, unique art made by independent artists around the world.
Just bring your inspiration (we'll provide the curation) and browse our wide selection of wall art, home decor, and lifestyle accessories to achieve your perfect home while supporting diverse and talented artists.
Sources: