Finding love in a crazy city like Los Angeles can be impossible, but singer Marlon Rabenreither and model Dani Dolinger seem to have found the perfect balance.
We sat down with the creative couple in their airy, sunlit apartment in Los Angeles to discuss collaborating together, musical influences, and the trials and tribulations of being in the spotlight.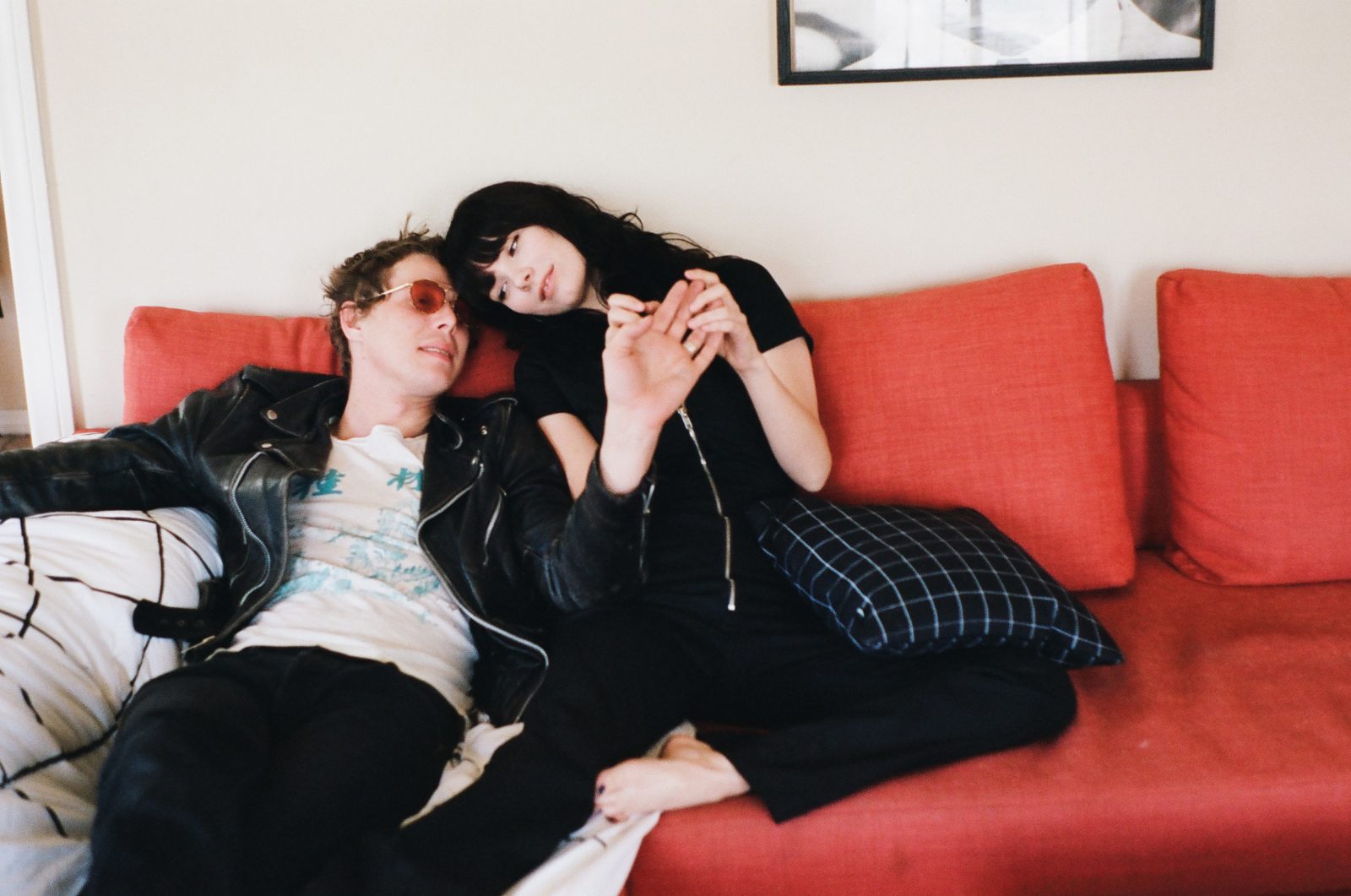 Did you both grow up in Los Angeles?
Dani: I'm from Virginia, but my family moved here when I was 13, so I'm basically from here.
Marlon: I grew up in Los Angeles but I was born in Vienna.
Do you find you find your home to be a good environment for creativity? Which room do you spend most of your time in?
M: Yeah, absolutely.
D: Yeah it's bright and airy. We have a beautiful view.
M: The living room gets the best light, the best view, and the nicest breeze. That's also where the record player is set up, so that's kind of a no brainer for me!  
What are some of your favorite records to listen to and books to read at the moment?
M: For records, Talking Heads has been in the rotation.
D: Yeah we've had Talking Heads on a lot, Jesus and Mary Chain.
M: I've been listening to a bunch of Folk Anthology compilations from folkways and stuff…but they freak Dani out.
D: They don't freak me out! He played them when I had a really bad headache and it just wasn't a good mix.
M: It's just fiddles and yodeling, really extreme harmonica, it's really out there…
D: I mean I love it on days where I don't have a migraine. For books…I'm reading a Lou Reed biography. I haven't finished it yet. Just Kids was really good, I cried a lot. I really love Valley of The Dolls.
M: The last book I read was probably Widow Basquiat.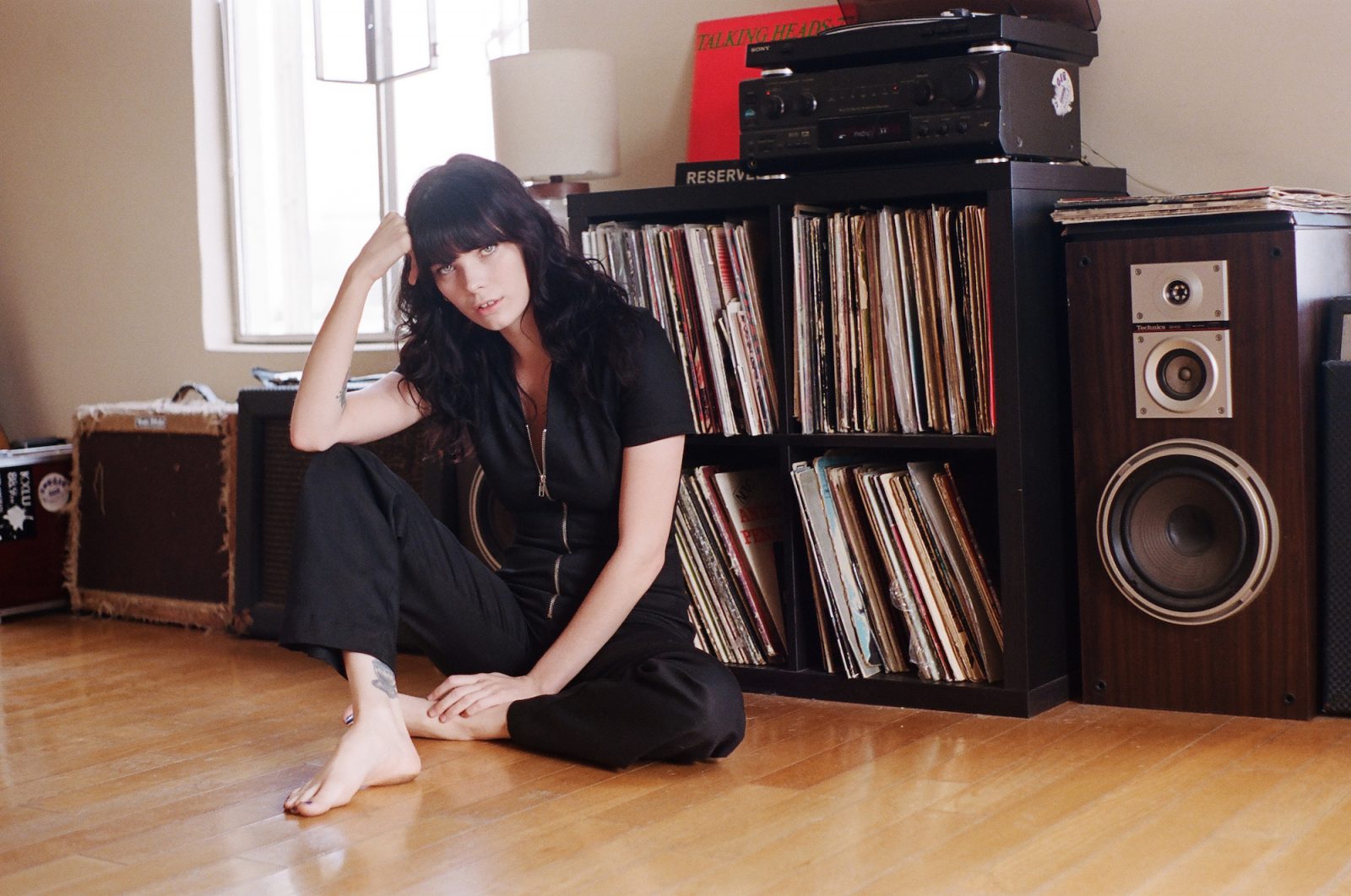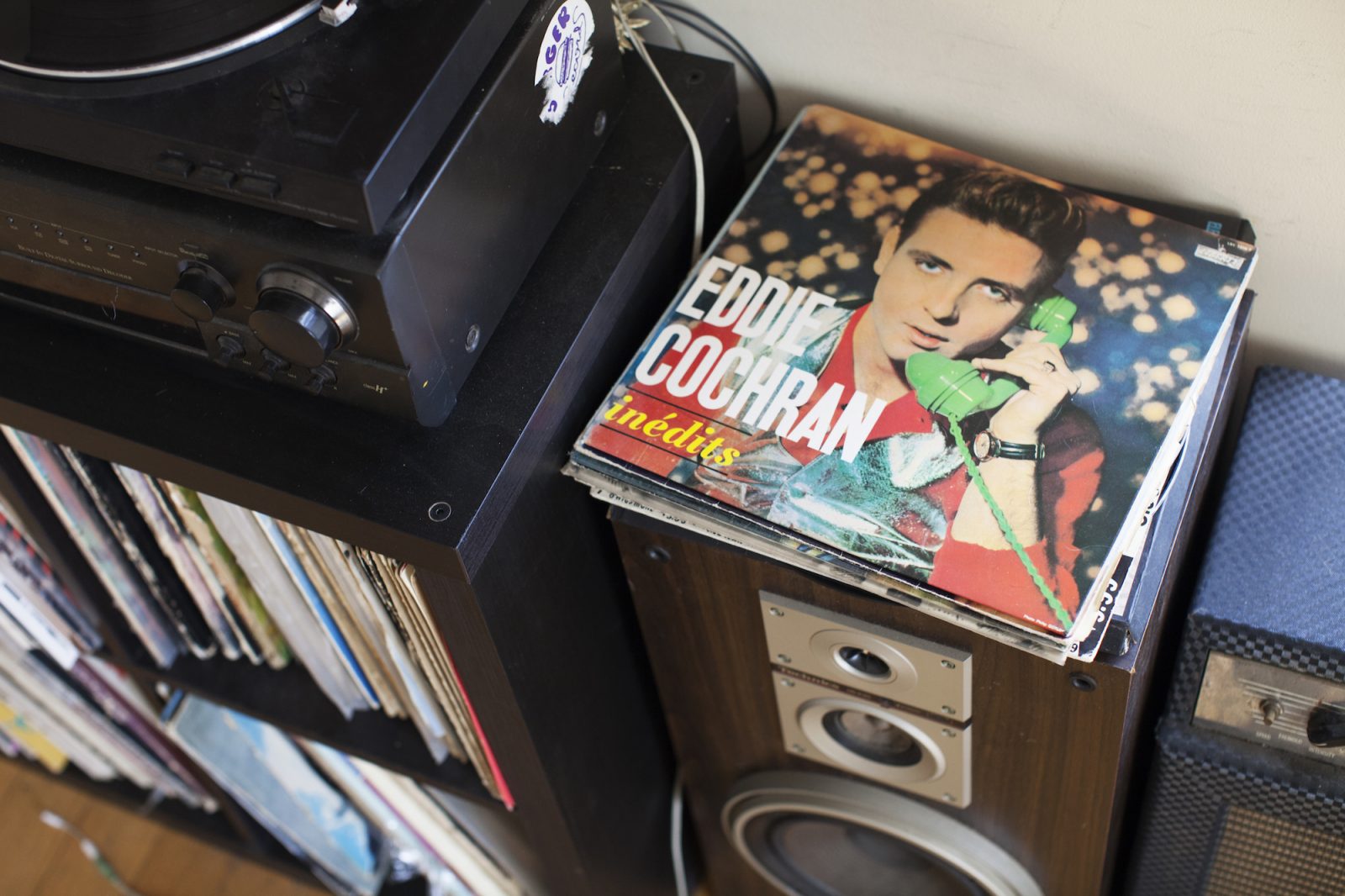 I noticed you guys have a lot of vintage and antiques. What influences the aesthetic of the way you've decorated your place?
M: Honestly I don't know how much thought has gone into decorating. Our friend Dex works in antiques and he keeps an eye out for us, he's the best. Dani found this lovely couch. It's mostly stuff from the 60's and 70's which I think we are both partial to….
What kinds of things have you guys worked together on and collaborated on?
D: We've been doing a lot of photoshoots and music videos together recently. Our friend Brooke shot us together and after that it kinda took off…it's cool to get paid to shoot with your best friends.
Yeah it looks like you get to collaborate and work with friends often. Do you feel like you create stronger work with the photographers you're more familiar and comfortable with? What do you do to connect with the photographers and directors you work with?
D: Yeah I love when I have the opportunity to work with friends. It's cool to share a vision and get to be as creative as you want in the process of making it come to life. I also love working with my female photographer friends because a lot of the time they can say, "Hey change your position you look weird", where as a stranger may be a little more hesitant to give feedback. It's nice when you can completely be yourself around someone. Though I think working with a stranger is nice too…I find they bring out a different side of you in photos. I think just talking about the concept and mood and what you're trying to get out of the photos you're about to take makes everyone feel connected.
What do you find is the most difficult thing about modeling? I feel like a lot of people shrug it off as an easy job, but you are under constant scrutiny and there are so many emotional and physical elements that go into it…
D: I think with all the social media platforms today it's very easy to find yourself comparing your career and life to others. Seeing how many more followers or likes another model has and thinking you're not as desired or successful because you have less…it sounds childish but it can be very draining. It's important to step back and remind yourself that everyone brings something different to the table. We should all be uplifting and supporting one another instead of comparing or knocking ourselves down.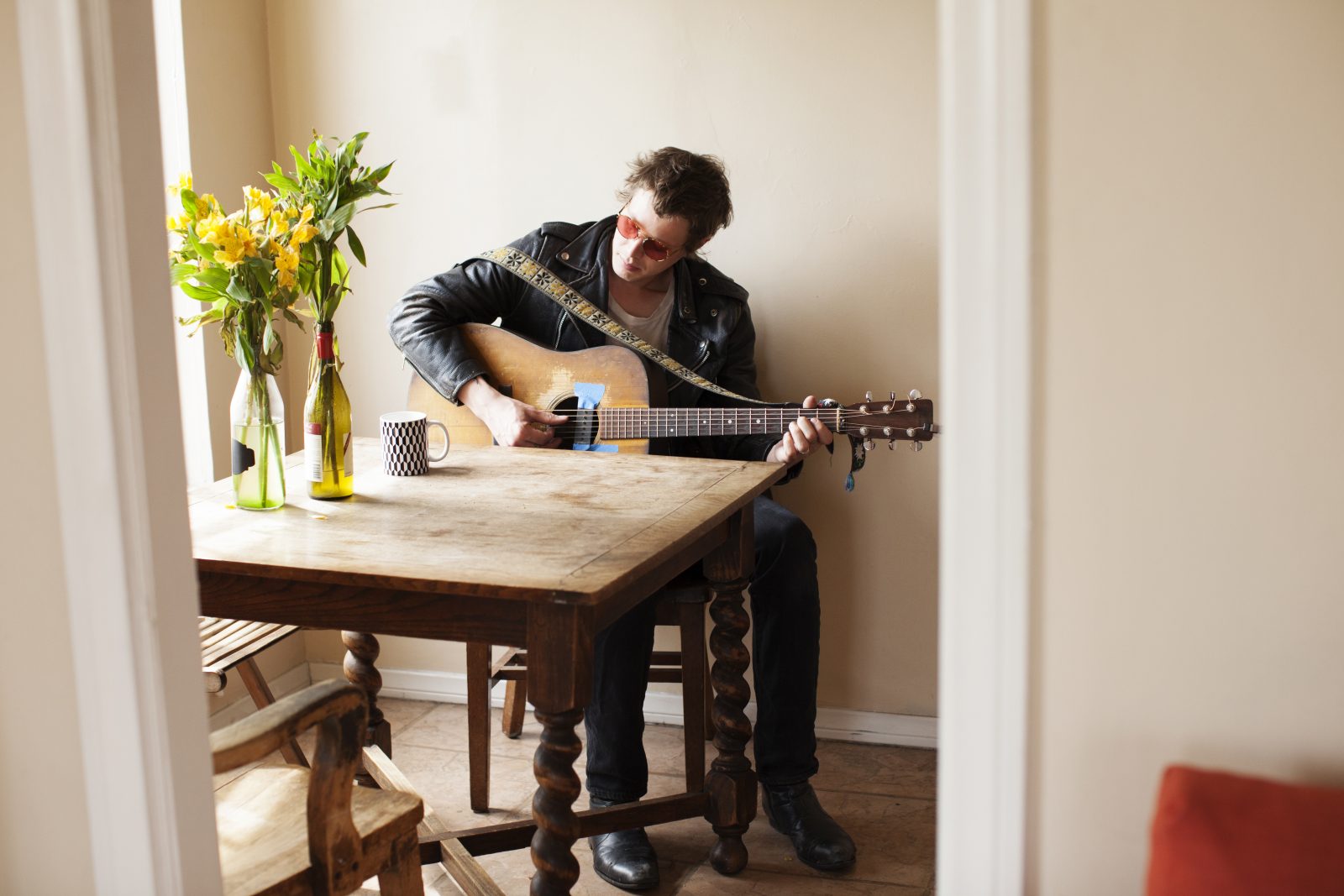 Marlon, your parents are both creative and musically talented as well. Did they introduce you to any music that has influenced your songwriting? How did growing up in a creative environment help nurture you as an artist?
M: My parents always turned me on to the coolest records. I remember my mother playing Mazzy Star, The Velvet Underground, Belle And Sebastian, she was always pretty hip. My dad got me in to The Beatles, and Bob Dylan, all that kind of stuff. I think all those records had a profound influence on me, as a person and as a songwriter. Growing up in a creative environment certainly had a big impact on me and I'm very grateful for it.
You just recorded an album at Valentine Studios. What were your days like recording? What do you think are some of the most difficult things about the recording process, and the most rewarding?
M: Valentine is a really unique studio, it's kind of the ideal place to make a record. We began most sessions at 11AM cutting between 1 – 3 songs a day to tape. The recording process for me is the most rewarding and inspiring bits of being a musician and in equal measure the most challenging and nerve-racking aspects as well. There's always more shows, but the records kind of hang on for a while, the stakes are higher…
Tell us more about the idea behind 'Uppers and Downers' and the theme for the record.
M: The idea behind "Uppers & Downers" to me is a variety of different things. It's a collection of 12 songs written over the course of a few years.  I wanted to make a record that showcased the duality of life, the "ups and downs" if you will. The record runs the gamut between slow, dark, droney meditations to up-tempo, almost summery pop and it kicks around a variety of different genres along the way. The title isn't meant to be taken as a literal interpretation of the term, as in referring to drugs, but the songs deal with that as well. It's meant to be almost like a collage..I half jokingly refer to it as my shitty White Album.
If you could live in any city besides Los Angeles, where would it be?
Dani + Marlon: London!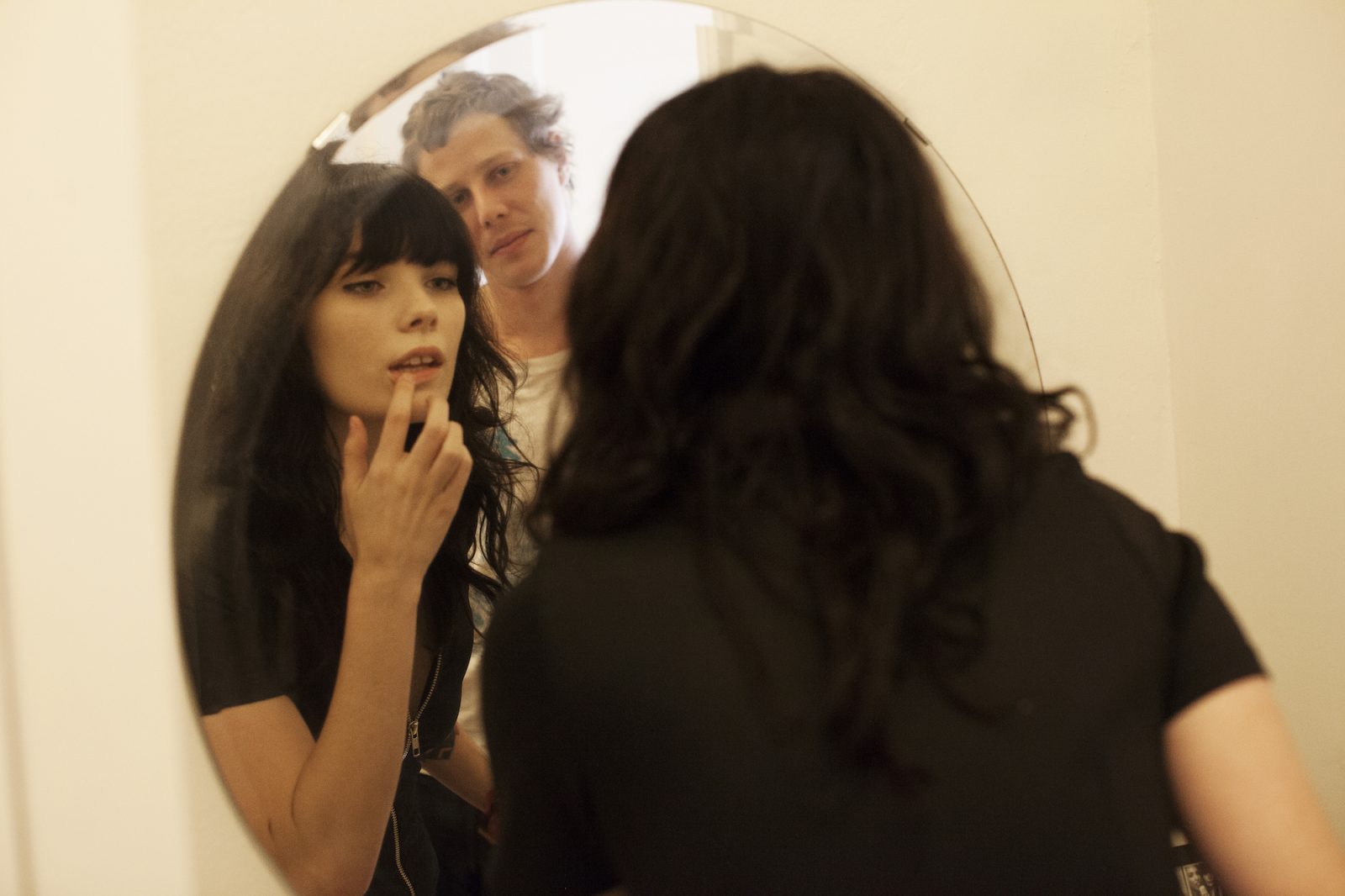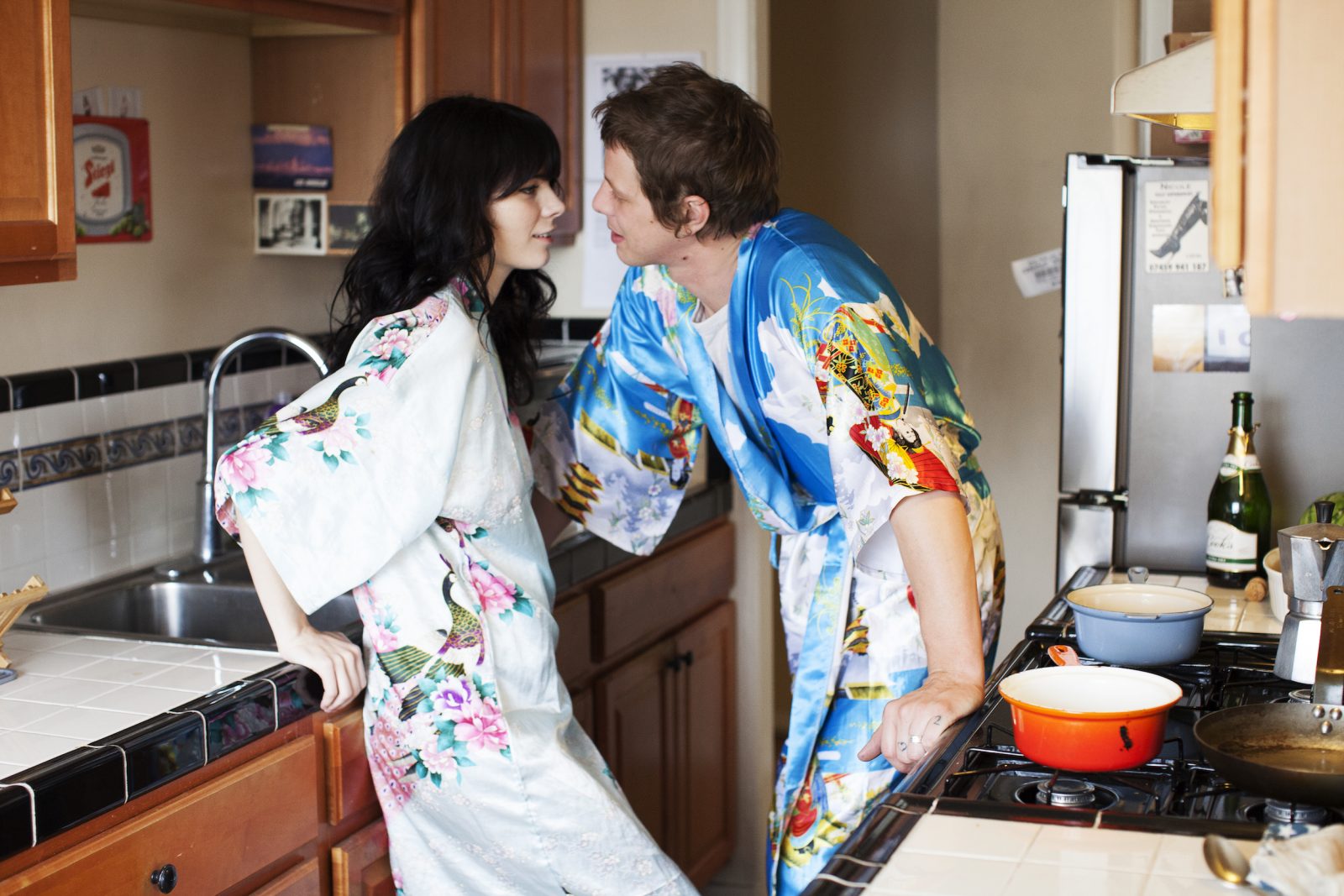 Black White Stripes Throw Blanket
1284
Simple Line Comforter
1050
by Beautiful Homes
$110.99
Black & White Gingham Duffle Bag
189
by Simplicity of life
$50.00
Simple Line Throw Pillow
1624
by Beautiful Homes
$32.99
Hexa Checkers Coffee Mug
56
Russian Hand & Bath Towel
296
by George Ding Photography
$12.99
Vintage Cheetah iPhone Case
54
by HIGraphicDesigns
$35.99
by Color and Patterns
$30.99