It's easy for decorating your desk to feel like a chore—after all, that cold, stale slab is where you spend time doing all the things you'd rather not.
But if you want your daily responsibilities to feel less like work and more like play, it's time for a workspace makeover. Floral designer Annie Armstrong of Best Day Ever is here to give you 5 easy tips for refreshing your desk that are guaranteed to brighten your day and lighten your load.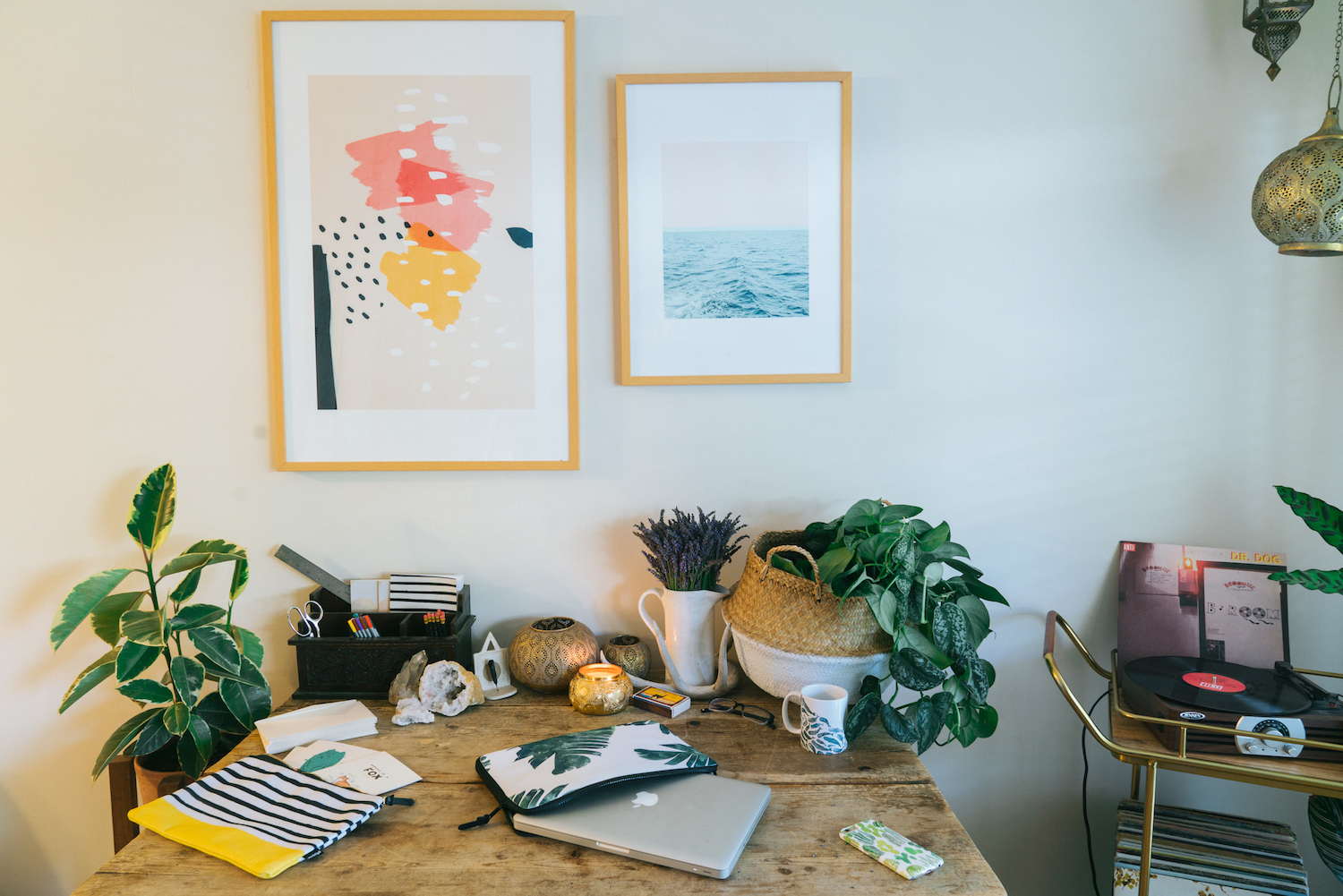 1. Go Green
Work gets stressful, right? The thing that calms me and keeps me the most centered are plants. Integrating live greens into your workspace (whether they're small succulents or full reaching trees) makes such a huge difference. Plants not only purify the air and energy around you, but they also give an aesthetic boost to any space.
2. Keep It Cohesive
I know, I know this seems obvious—BUT, I am all about mixing styles. My workspace is a combo of boho vintage and mid century modern. The thing that brings them together? Blending color and pattern. You can achieve this in so many ways but my advice is to find an overarching theme and integrate it in small ways.
3. Make The Practical Pretty
Whatever your work situation is, there are bound to be "practical" items. By this I mean computers, tablets, pencils, coffee cups etc. This is where it's important not only to be neat and organized, but also to choose things that will enhance your space and not detract from the aesthetic aspects. Try out a matching laptop skin and case or all copper office accessories. You've gotta have the basics so why not let them be beautiful?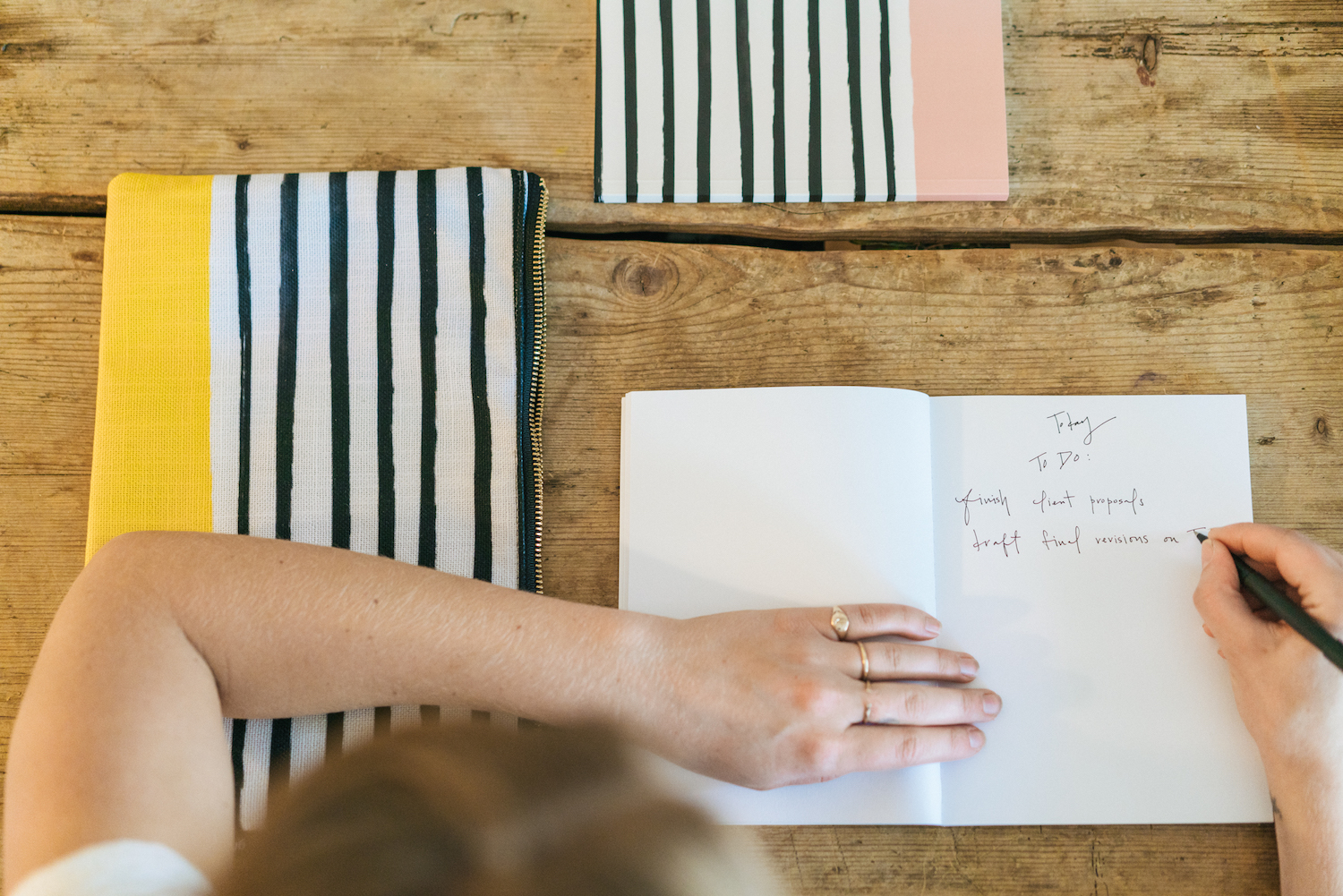 4. Be Mindful
I like to keep my space feeling clear with Moroccan quartz and lavender. I think it's really important to find what works for you and your energy and bring some of those healing elements into your space.
5. Be You
Personally, I am a floral designer and stylist, but I am also a huge ocean and whale enthusiast so it's important to me to let those parts shine through as well. It's what makes me, me! Choose items that make YOU happy and that will speak to spark your creativity and passion.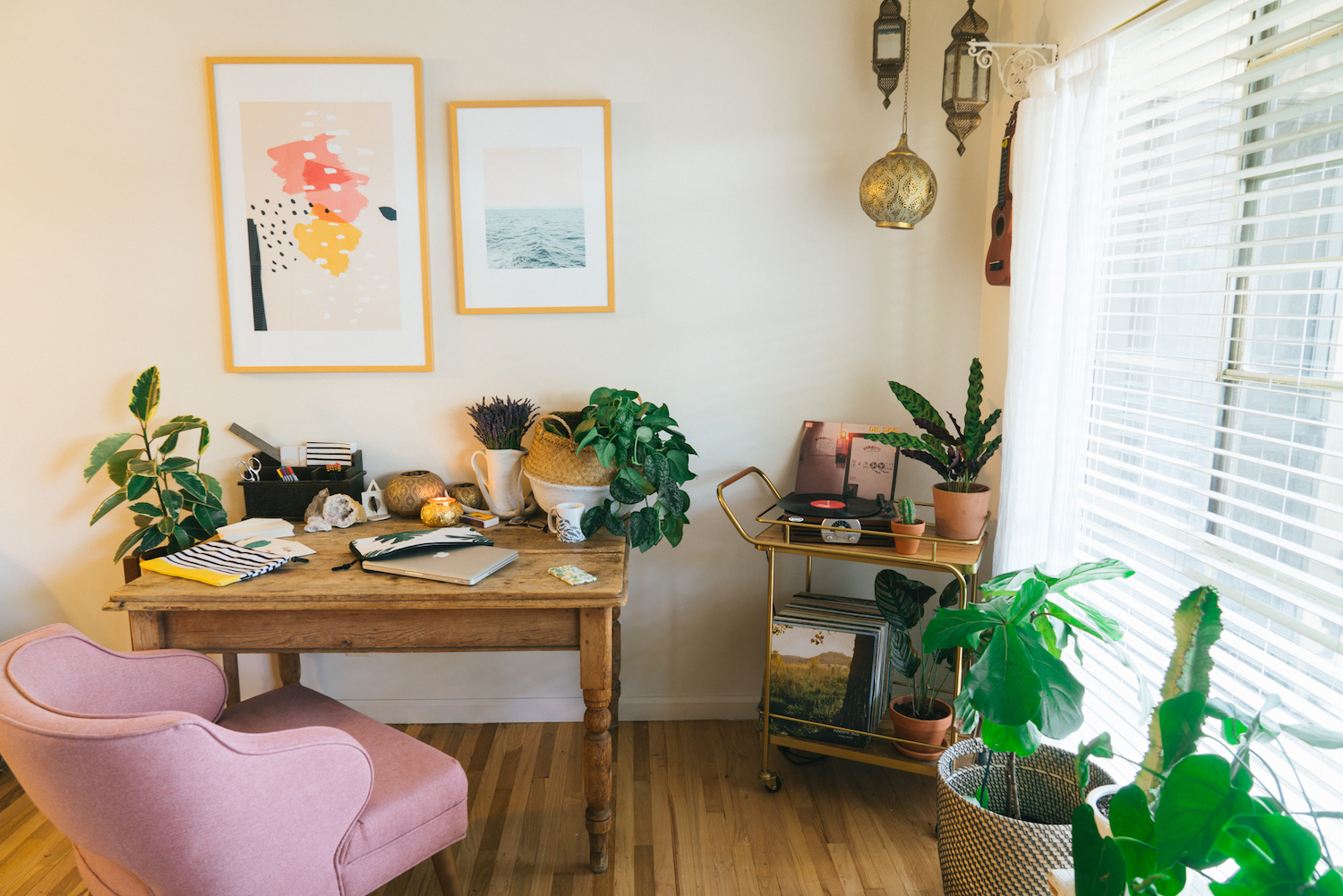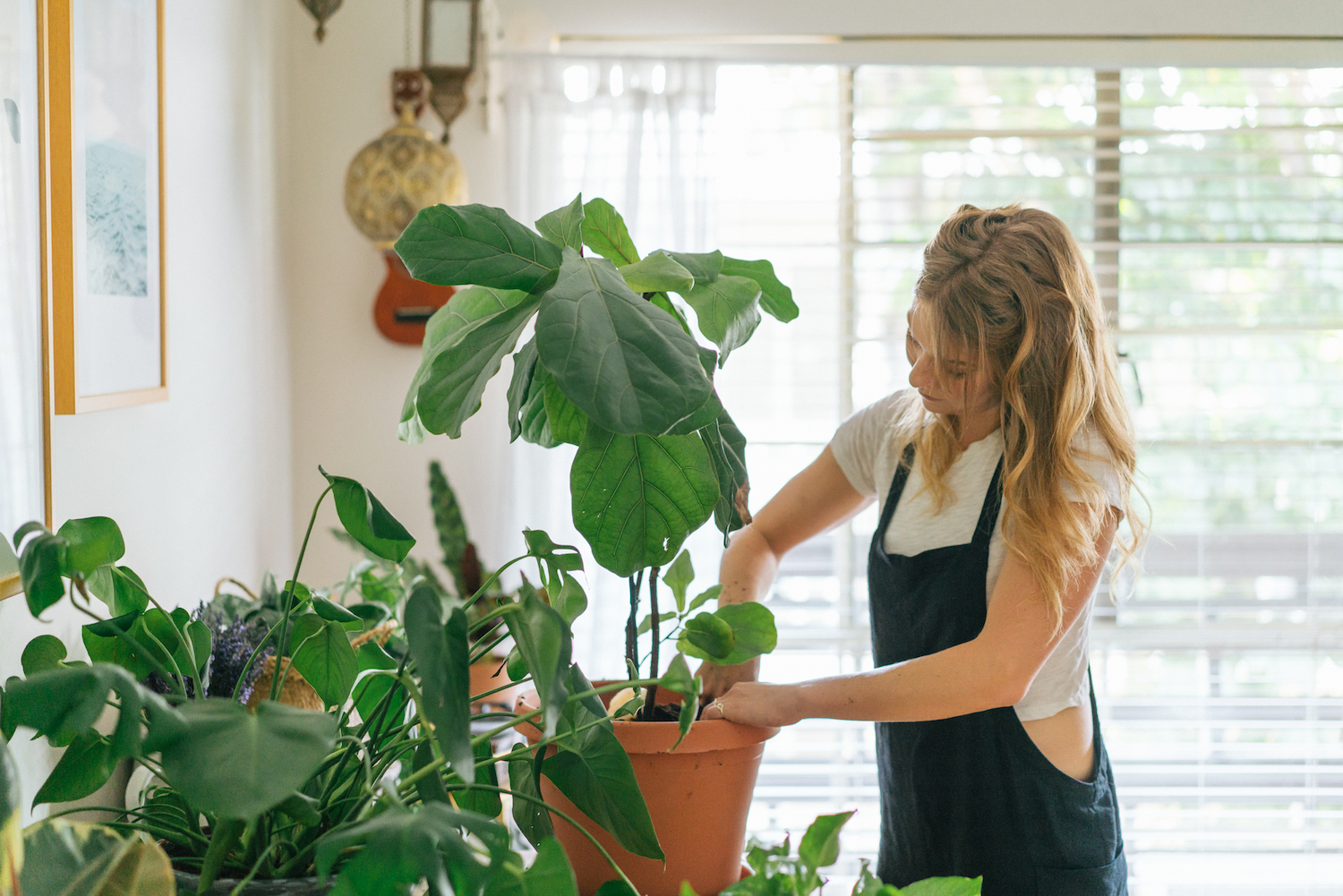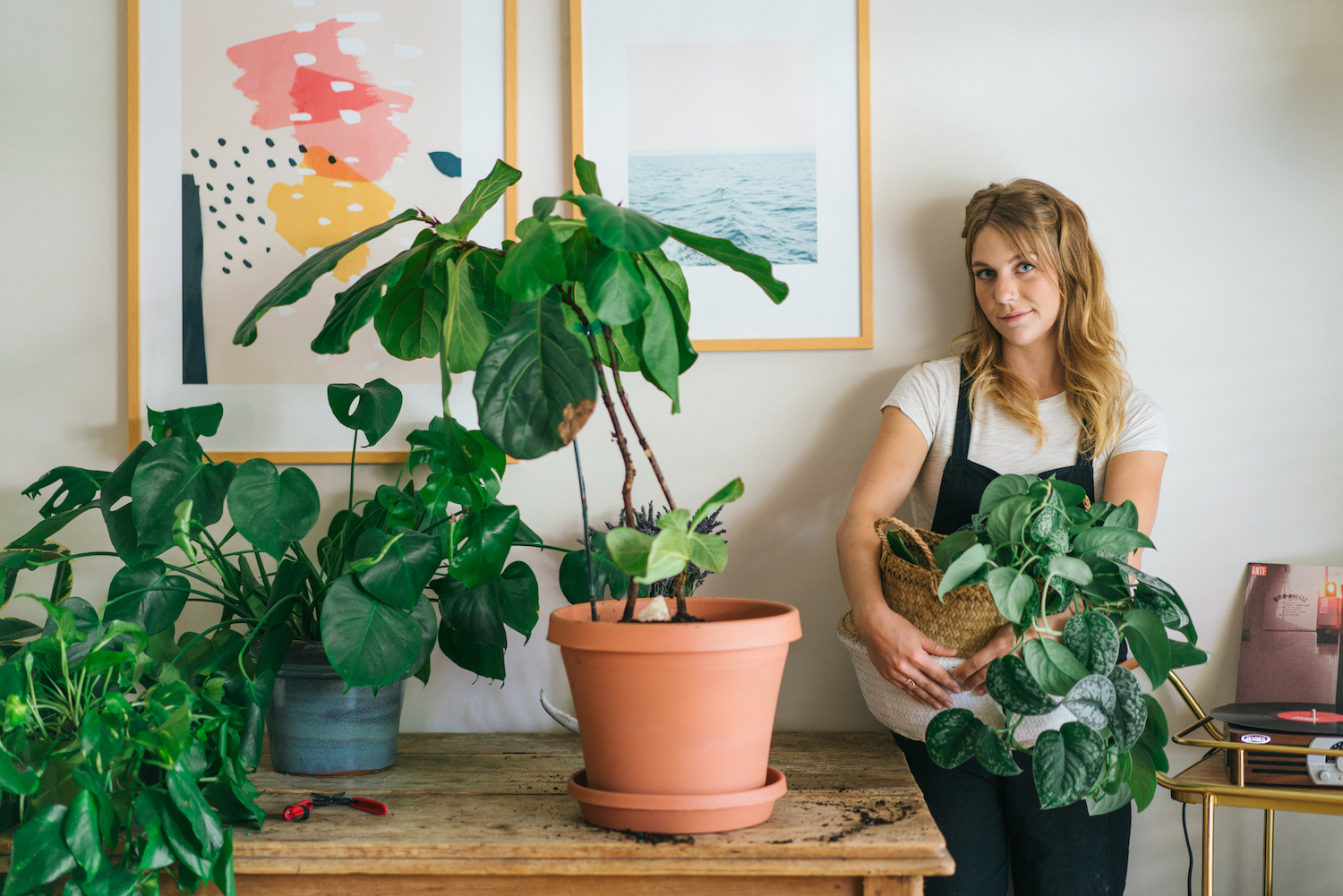 Sunshine x Stripes Carry-All Pouch
Banana Leaf Laptop Sleeve
Gold Polka Dot Notebook
by Georgiana Paraschiv
$14.00
Cactus iPhone Case
by Leah Reena Goren
$35.00