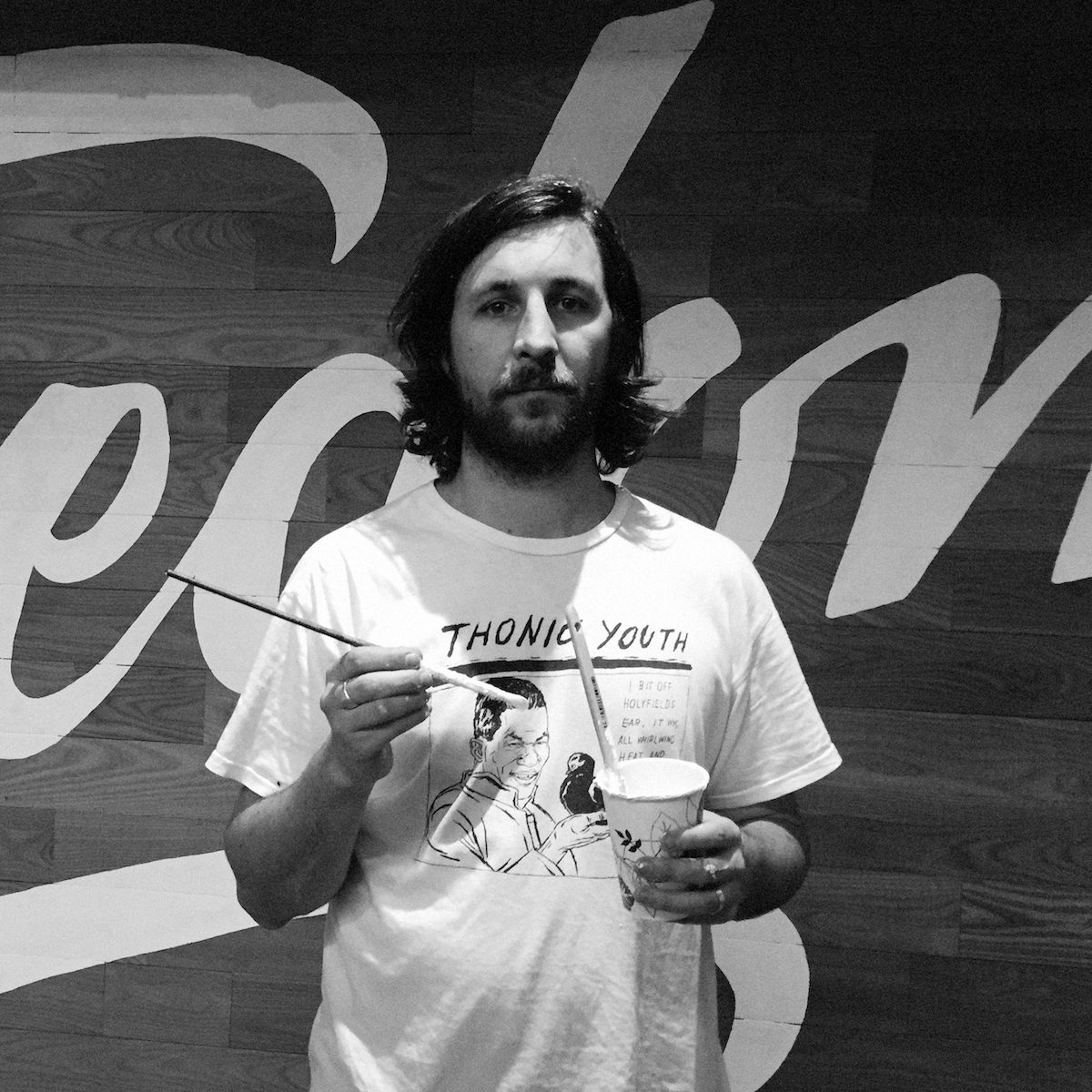 There's something about Paramore's latest album: After Laughter that feels different, with bold 80's patterns, shapes and colors, the artwork reflects a new sound and direction for the band. We caught up with the creative mind behind the band's rebrand, Scott Cleary—LA based designer on his approach to designing and what it's like to collaborate with artists to bring their collective vision to life.
You're a designer and illustrator, tell us a little bit about the kind of work you typically do.
I work on a little bit of everything, from classic graphic design driven branding to straight-up fun illustration. I like to involve hand-drawn elements in my work as much as possible, so most of my work ends up leaning that way.
How did you approach designing the Paramore album artwork? What was that process like? Was it collaborative with the band or did you have a general idea in mind and ran with it?
The band came to me when they were recording the album in LA. We've been friends for a while so we were spending a lot of time together while they were in town from Nashville. They asked me if I'd be interested in doing the album artwork and band re-brand, to which I jumped at the chance. They had some ideas around the 80's vibes of the record, and a few visual references they were feeling. I did the usual "listen to the record, write/draw a bunch of stuff" and came up with the idea of a landscape where colors, shapes and textures would represent sounds and moments on the record. They were sold from my first concept, which is very rare, but just shows we were all on the same page. The band were great to work with—it helped being friends, as I didn't need to go through a bunch of people to get fast opinions. I created a computer generated layout of the whole artwork, then recreated each element in real life (lots of crafting), photographed it, then brought it back into the landscape. Sonically, the record is very "real" and I wanted the imagery details to have that finishing touch as well.
What's it like to create artwork for other artists? Is there that added pressure to do their art justice through your work?
I think there are times when an artist will come to you for what "you do" and then other times you as the designer need to go to a different place to achieve the best outcome for the artist. While it's important to stand up for your own ideas, you need to represent that band or artist first and foremost. I've never felt pressure quite like I did on this project. Paramore has such a huge and loyal fanbase, I couldn't bare the thought of letting them down. If anything, it made me work harder to make sure that didn't happen.
Do you have any advice for artists when working with clients? Where do you draw the line between maintaining your artistic integrity vs creating a product that the client is happy with?
I think client relations will forever haunt every designer to some extent. Unfortunately, there is no golden rule. I believe, it's unfair to expect that every client will be on the same page as you. In the same way, it's unfair for a client to think you're a mind reader. Design bottom line is, you're a problem solver. If I ever encounter a difficult client, I just make sure I'm compensated for every bit of my time and move on. If I don't like where the project ended up, the world doesn't need to know I did it.
What's the response been like on the album artwork since it's been revealed?
It's been a really great response so far. Even from the beginning with the band, label and management being stoked, and now the fans going crazy about it, I couldn't ask for a better experience.
It seemed like they really incorporated the aesthetic of the album into the music video for Hard Times, were you involved in that at all?
I wasn't involved with the video officially. However, my artwork was the first piece of visual material that accompanied the new record and the band wanted a super-cohesive roll-out, so in-turn, the video was very much influenced by the artwork.
What's next for you? Do you plan on working more with the band or other bands? Any other exciting projects you want to talk about, besides being a new dad!
Yes! My wife and I have our hands full with the arrival of our son, Oslo. Paramore has still been keeping me very busy with all the other deliverables that goes with such a huge band. Merchandise, posters, etc. There's no end in sight! Ha.