Silvia Tack's illustrations are dynamic snapshots of everyday life.
Often focusing on meals or food, her still lifes overflow with a calculated yet unrestrained energy—making stationary objects seemingly leap off the page. We spoke with Silvia about her love of food and how she cooks up the inspiration for each of her pieces.
Hey Silvia! It's wonderful to meet you. Let's start with a little introduction. Paint us a picture, what's a day in the life of Silvia look like? Your studio? Your neighborhood?
My day starts with a glass of water, the sound of the kettle bubbling and the coffee beans waiting to be ground and brewed. A whole ritual that I take quite seriously. 
My studio is in my house so it doesn't take too long to get to my table and start reading any pending emails. The space I work in is quite simple but it's full of windows and natural light and that gives me life. Sometimes, when I need to rest or think about a project, I take a few minutes on the terrace to water the plants while my head keeps working. 
My neighborhood is very traditional. It's filled with local businesses such as greengrocers (produce markets), haberdasheries (clothing stores), bakeries and even some Peruvian restaurants. I love Peruvian food, it's delicious.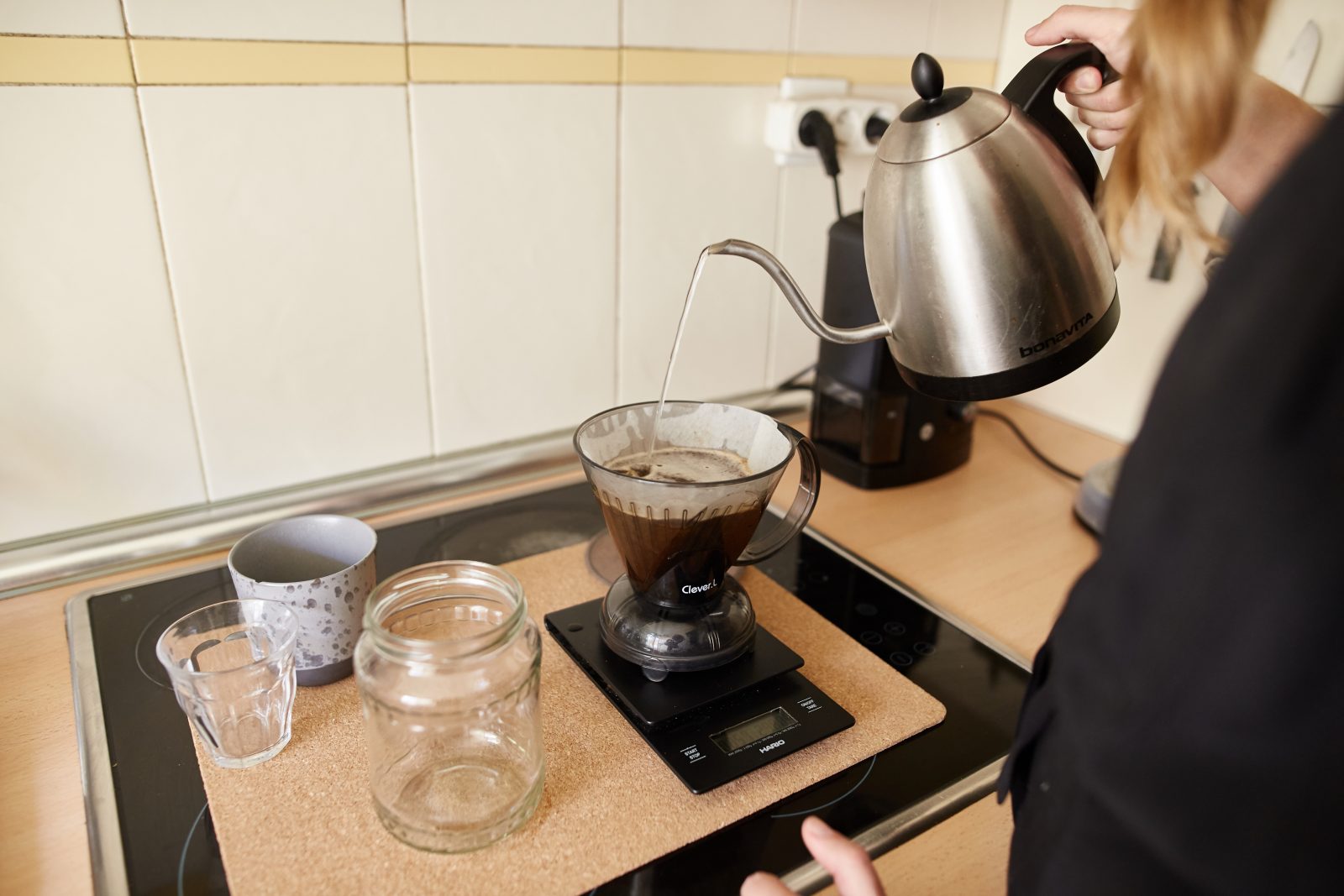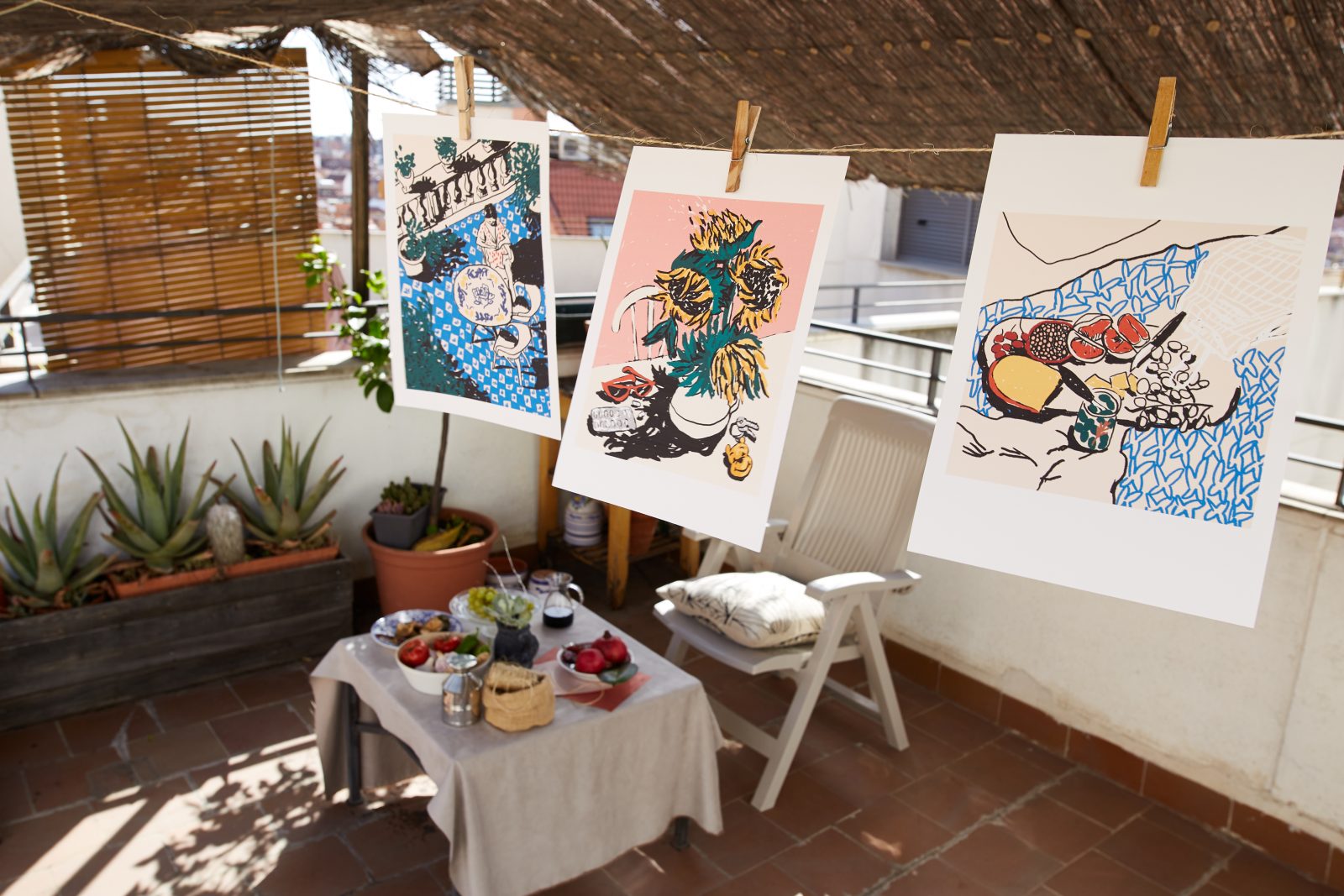 Ooh, don't know if I'm too familiar with Peruvian cuisine actually. What's your favorite dish? 
It's impossible to choose one! Lately, I've been loving "Leche de Tigre" which is the leftover juices from making ceviche. It's a dream! 
As a lover of food, do you cook as well? What are some of your favorite dishes to cook? 
I'm a curious but self-taught chef. I think my specialty is making "alioli", aka a garlic mayonnaise that you can eat with everything. 
I'm also good at making "gazpacho" which is a cold Spanish soup usually made in summer. It's like a salad—only in soup form. It'll have tomatoes, cucumbers, garlic, peppers… I think it's maybe the easiest recipe in the world but the point is to be good with the seasoning and ingredients. 
Where do you go to find inspiration (physically, digitally or mentally)? 
I'm very interested in still lifes featuring food and the emotional relationships we have with objects and the passage of time. Sometimes I find inspiration on the street or in my own house so I usually take a thousand bad photos with my phone that I revisit in moments of creative hunger.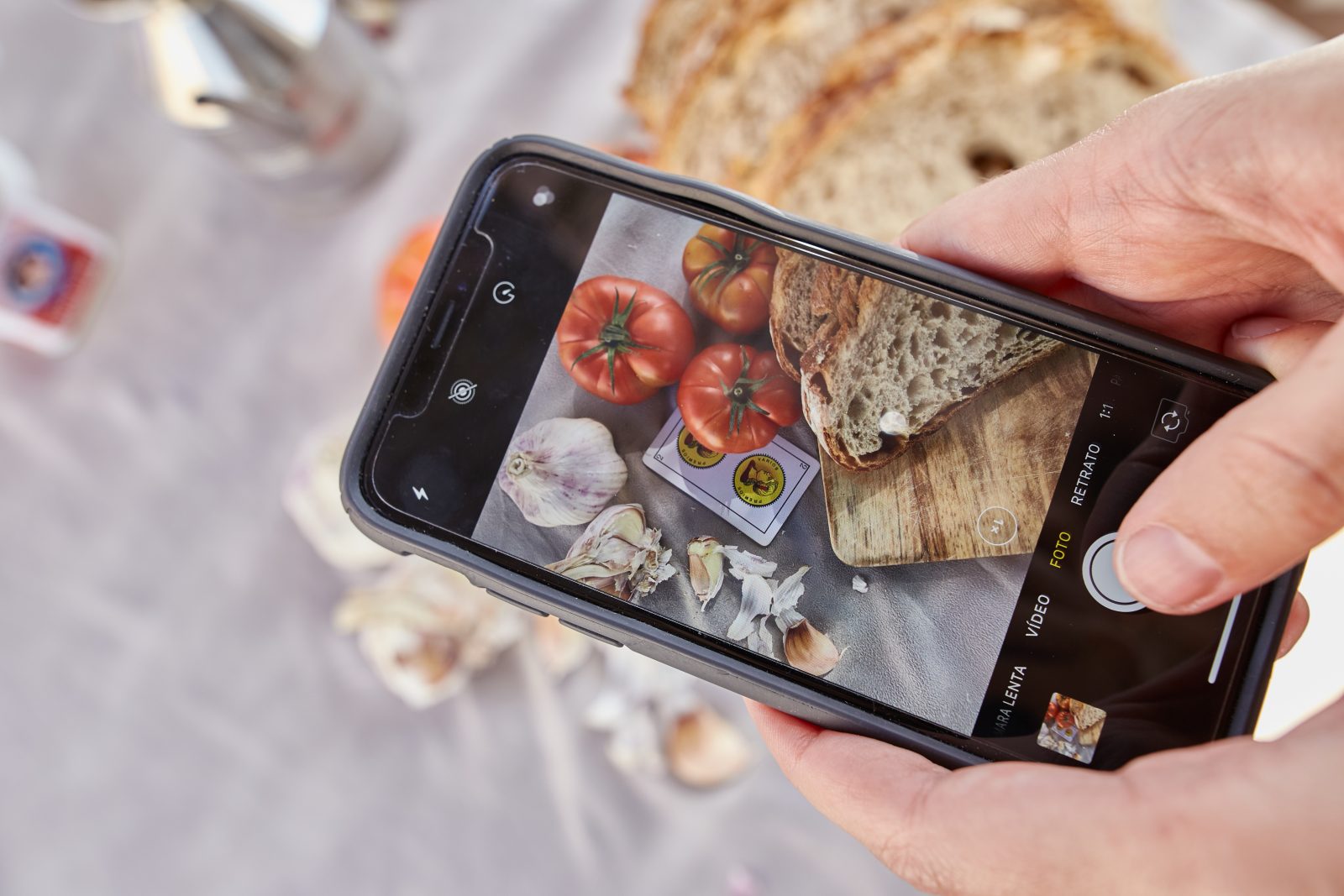 Music is also very important to me. Generally, I choose a type of music depending on the project. 
What are some of your favorite music pairings? Who are some of your favorite musicians? 
Well, I usually start my workday with classic bolero music, I love the atmosphere that it creates and it inspires me a lot. 
Otherwise, it depends on the mood of the project I'm working on. It can be anything from cumbia to french dub to psychedelic latin or 70s Spanish music. 
Some of my favorites right now are Los Pekenikes, Orlando Cachaíto López, Omara Portuondo, Los Mirlos, Mercedes Nasta and Chaton.
Are there other artists or mediums that influence your work? 
My main influences come from outsider art, art brut or self-taught artists like Lee Godie, Aloïse Corbaz or Daniel Johnston. 
Other important influences of mine are naif paintings of Rosseau, the avant-gardes of the 20th century, botanical illustrations of Maria Sibylla Merian, the still-lifes of Cézanne or the animations of Michaela Pavlátová.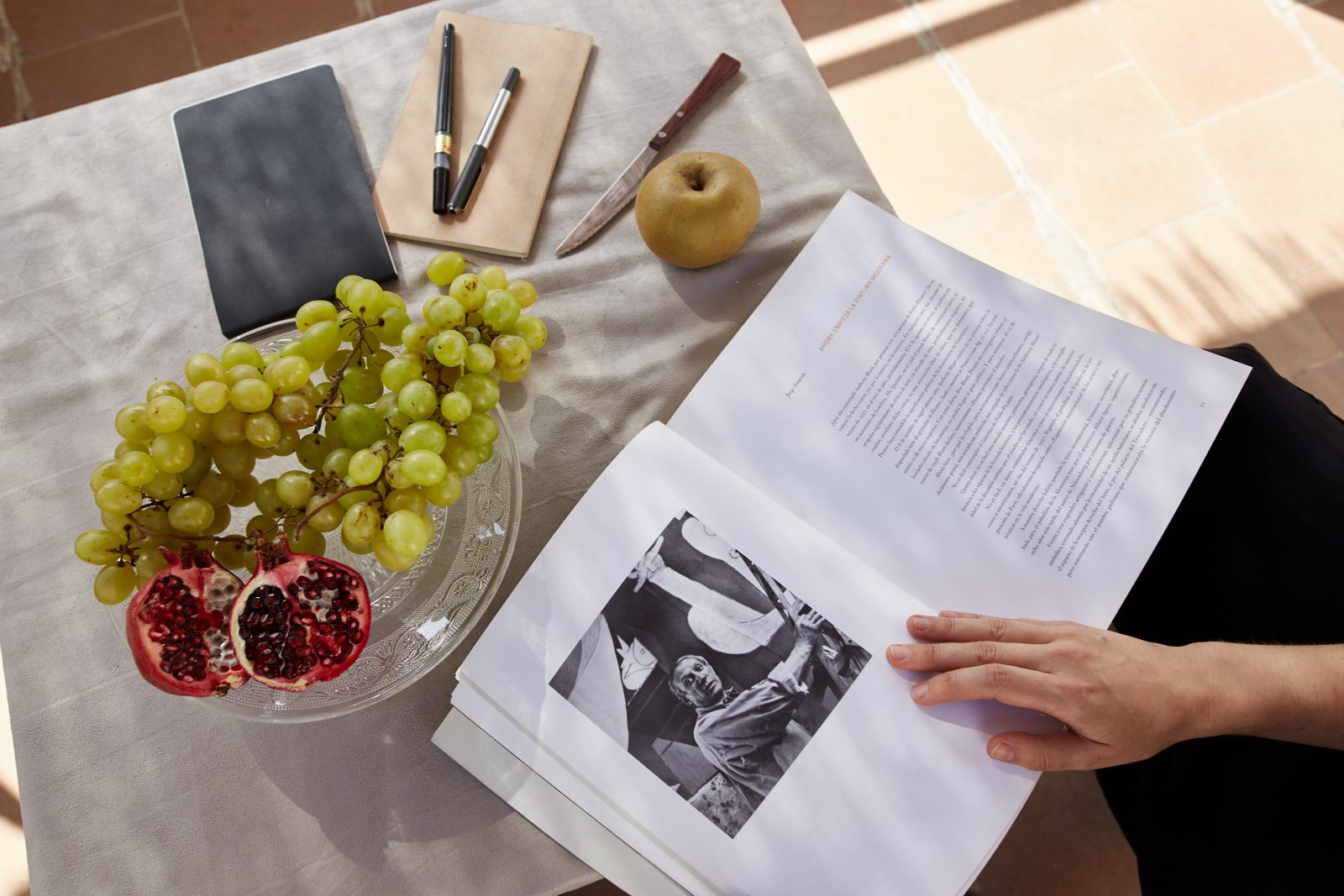 What is it about Madrid that drew you to live there? 
Truly, the most beautiful thing about Madrid is the sky. It's very blue at sunrise and very pink at sunset. You can eat very well all over Madrid and, in general, I've found it's a good city to meet people who are dedicated to the creative world. 
Do you find you surround yourself with friends in the creative space? Is your family creative at all? 
My family isn't that creative but my friends are. A large part of them came from the hospitality and cooking worlds, which I consider to be a very creative environment with many similarities to art. 
Let's talk about your freelancing work a bit—a lot of our readers may be freelancers themselves and I'm always interested to hear insights from those who are excelling in their field. This one may be for freelancers or those looking to hire freelancers, but from your experience, what are the best and worst things someone can do for their freelance artists? What makes your life easier as a freelancer and harder? 
I think I can answer both questions with the same variable—time. 
The best thing you can do for a freelance artist is to value their time working on a project—meaning the time spent studying, researching, thinking about and creating your assignment. 
The easiest thing about freelance work is to be solely responsible for your time. 
The hardest thing about freelance work is there are not hours enough in a day to do everything you want to do. 
I'd love to hear about your artistic process. I noticed on your Instagram that you had some story highlights profiling the inspiration, sketching and finished product stages of the artistic process.
I think it's hard whether you're new or seasoned in a creative field to know how much time other creatives and artists spend on the different phases of creation. So I'd be curious as to how much time you'd say you dedicate to each stage of the creation process? What percent of your days are spent getting inspired? Sketching? Creating final pieces? What's that process like for you? 
The process that takes the most time is getting to the idea. It's usually a long and curvy road. It helps me to write words related to what I'm looking for and select the one that best fits what I have in my head. 
Once I settle on a concept, it's about walking that concept on a path from my head to my hand. The length of that path depends a lot on the day, my energy levels or my level of inspiration. 
I'd say I usually spend about 70% of my time thinking, sketching and writing—and 30% of my time creating the final piece.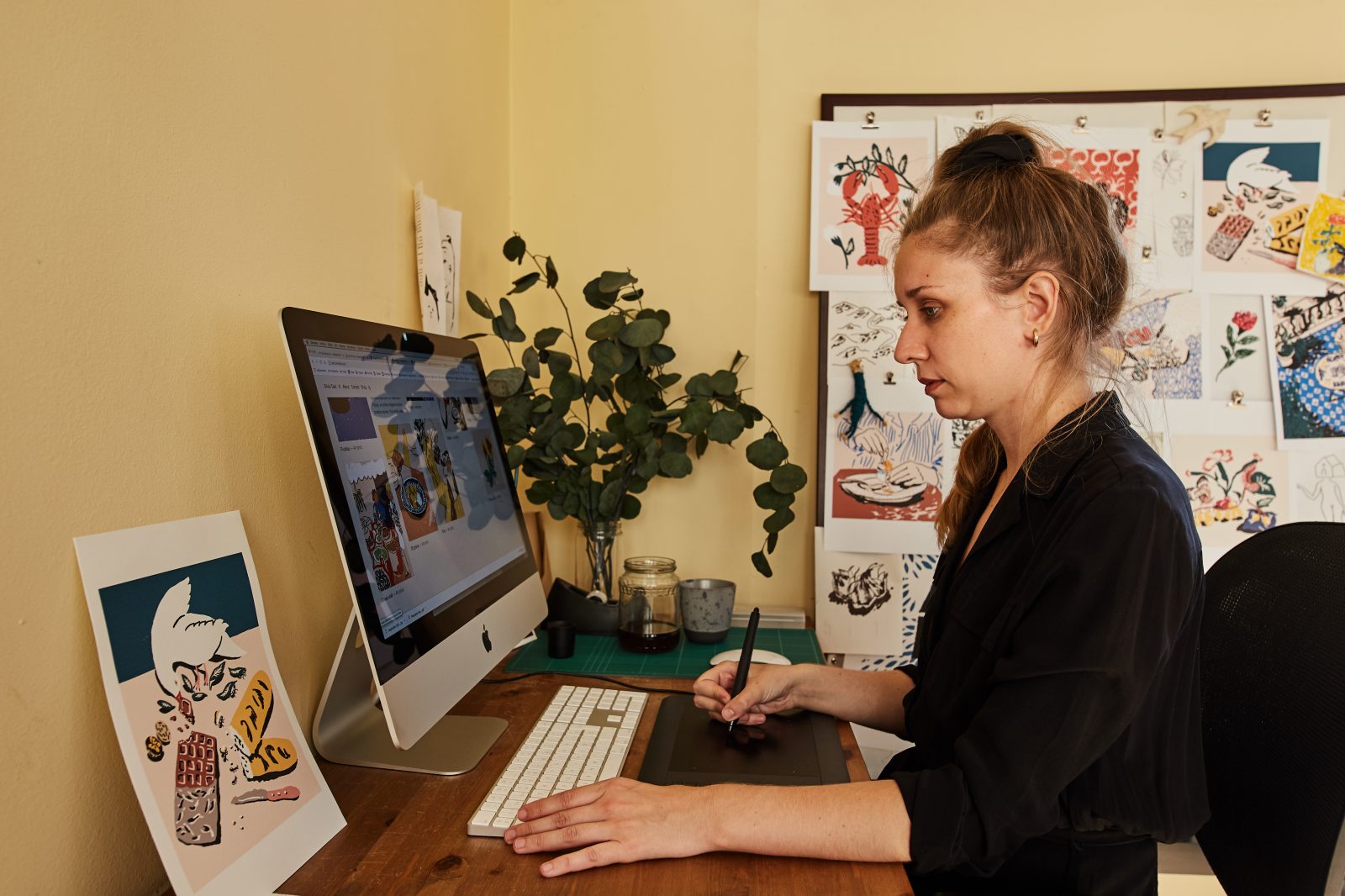 Interesting, so you write words for each piece, like you write poetry? Could you share the words/poem you associated with one of your favorite pieces? 
I think I write in a chaotic way so it's about trying to find the connections between concepts. 
For example, for my illustration "Uvas de compromiso" I wrote word formulas like: 
luxury + gift = jewel 
jewel + time = forever 
jewel + food = fruit 
fruit + time = rottenness / insects = ephemeral 
The final concept is a beautiful oxymoron
fruit = ephemeral jewel 
Such a creative and beautiful way to get inspired! I really like that. I want to know the poem behind every piece now.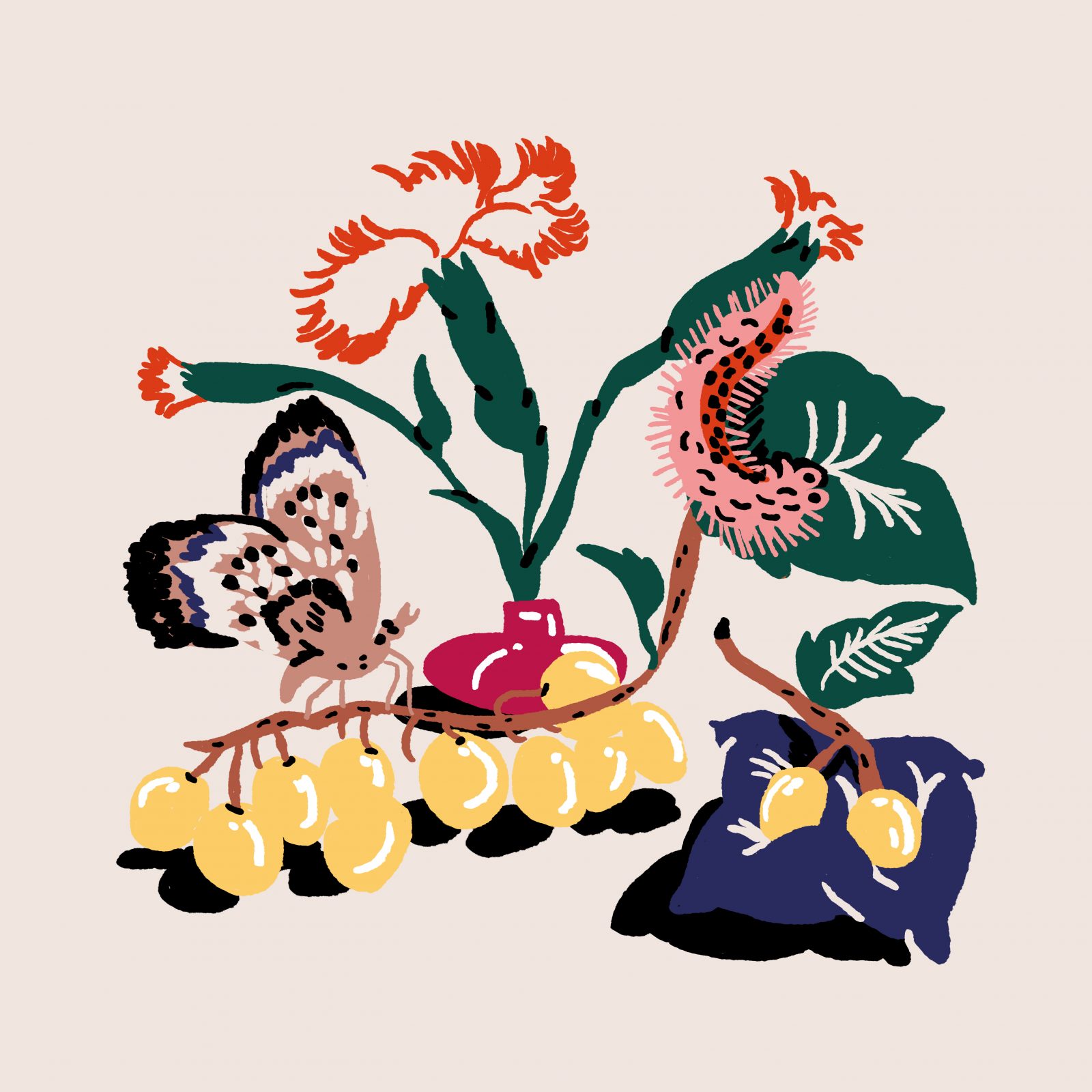 Looking to the future, are there any upcoming projects you're excited about?
Something that I've always had in my mind is to create a calendar and finish it before the new year begins. It's my personal challenge to finish in the next two months. 
I love artist-designed calendars. Is there a theme? What's the process been like? 
I've always wanted to do a yearly calendar based on the seasons and illustrate it with still-lifes that reflect the passage of time in nature.
BONUS QUESTION: One of my favorite "getting to know you" games is two truths and a lie, where you give us two real facts about yourself and one lie and we try to guess which is which. So, two truths and a lie starring Silvia Tack. Go. 
a) My favorite food is "alioli" (spanish garlic mayonnaise.)

b) My favorite sauce is egg yolk. 

c) Ketchup vs mustard. Ketchup wins.
All food-themed, very on brand! Well, knowing alioli is your chef's specialty, that's got to be a truth. So it comes down to the condiments. I feel like ketchup just isn't a "thing" in Europe so let's say that your an egg yolk enthusiast and actually prefer mustard over ketchup.
Silvia's Answers:
a) My favorite food is "alioli" (spanish garlic mayonnaise.) 

Truth 

b) My favorite sauce is egg yolk.

Truth 

c) Ketchup vs mustard. Ketchup wins.

Lie 
The Chicagoan in me applauds the mustard over ketchup move. (For those not from the Midwest US, ketchup on a Chicago hot dog is… let's say… frowned upon.) But I digress.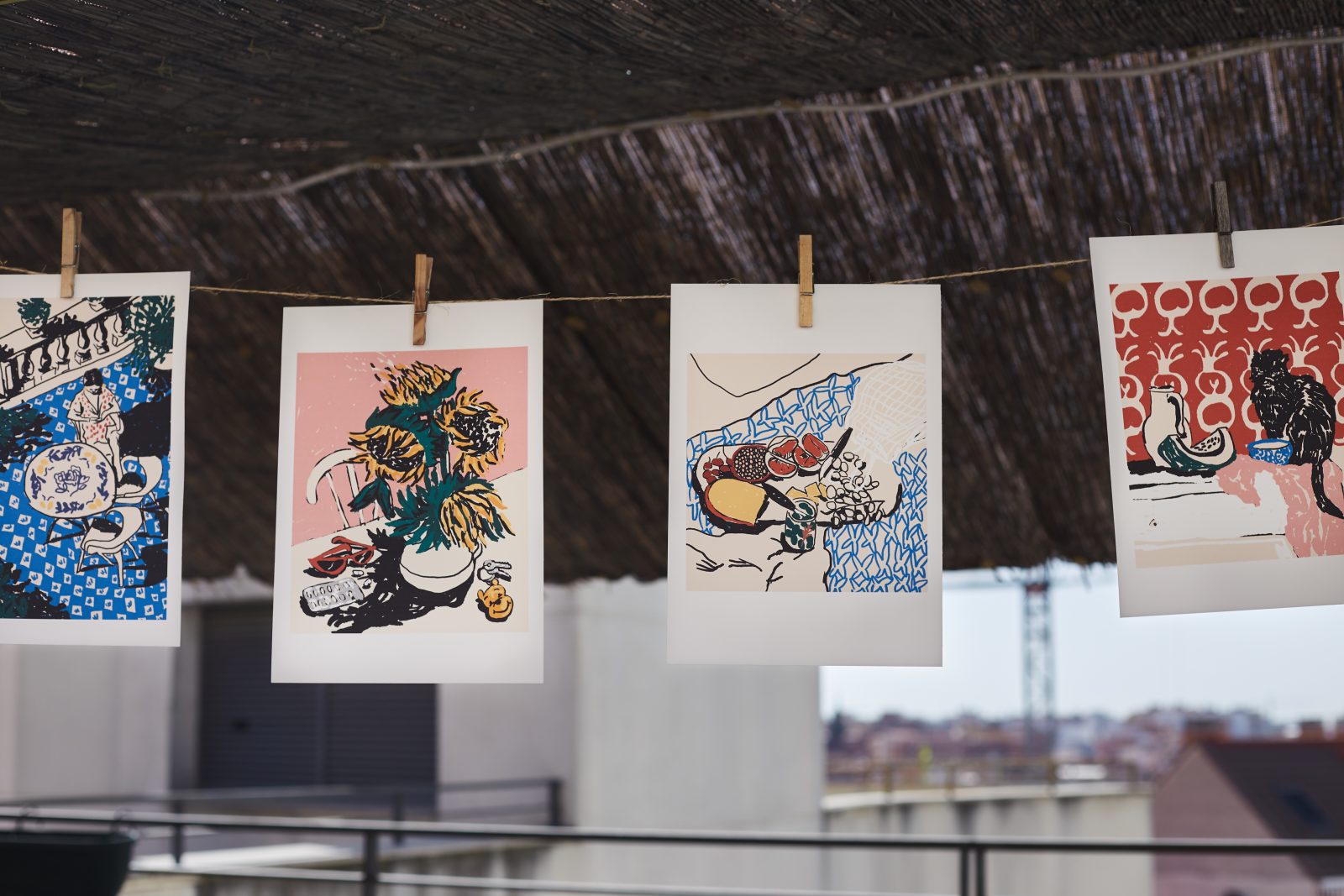 Thank you so much Silvia for taking the time to talk and I look forward to seeing your calendar at the end of the year!
Photos by Paloma Vicente
Uvas de compromiso - Canvas Print
Langosta y claveles - Art Print
Pimientos silvestres - Canvas Print
Gluten, tomate, queso (3/3) - Art Print
Caracoles - Framed Art Print