"Budget" is a depressing word—it conjures up nightmares of saying no to street tacos and yes to learning how to do math in excel spreadsheets.
But, budgets are also what allow you to finally get a hold of your finances and take your dream trip to Australia, pay off your student loans, or even start saving for future fun stuff. So when it comes to redoing your space, we promise there's a cool and creative way to do it without breaking the bank. Stylist and photographer Liz Ballmaier walks us through how to fully revamp your space if you've got $500, $200, or even only $100 to play with.
Let's be honest, we all dream about having that Pinterest worthy home that is perfectly furnished and decorated to our liking. The task of styling a new home or even choosing to revamp it can be daunting. Believe me, I know, as I recently just moved into a small little 3 bedroom home with my sister and friend. We knew we wanted to transform this space into something amazing but were forced to do so on a budget and struggled on where to even start! So if you're in your mid 20's, like myself, probably not making much money but refuse to sacrifice your desire for a stylish home, I can help you! I want to share some tips on how I styled my living room on 3 different budgets. So no matter what type of allowance you have to work with, you can still have the cutest space!
If You've Got $100
Even though $100 doesn't seem like a lot, adding simple touches like a few printed pillows and a throw blanket can do so much! One thing you can do to really tie a room together is pick up on other colors in the room. For instance, I added this indigo throw blanket to pick up on the Indigo in our plant pot. It's small details like this that really pull the room together.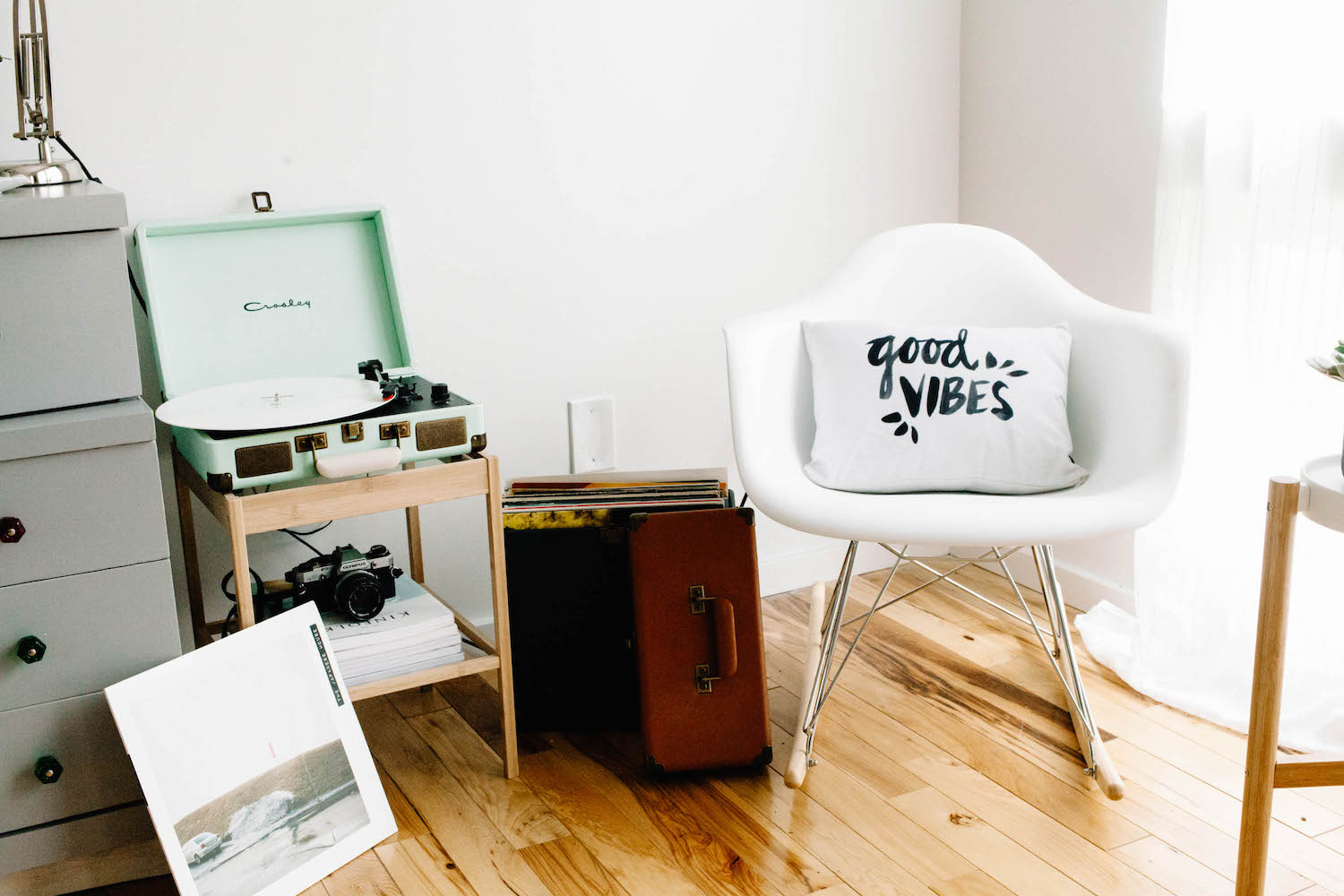 If You've Got $200
This price point is for those with a little bit more wiggle room to add some extra statement pieces. Remember to really utilize any wall space you have without over-cluttering. One way to do this is by creating an art collage with a statement print. Choosing between 4-5 prints in different sizes will have much bigger impact than feeling the need to fill the wall with cutter.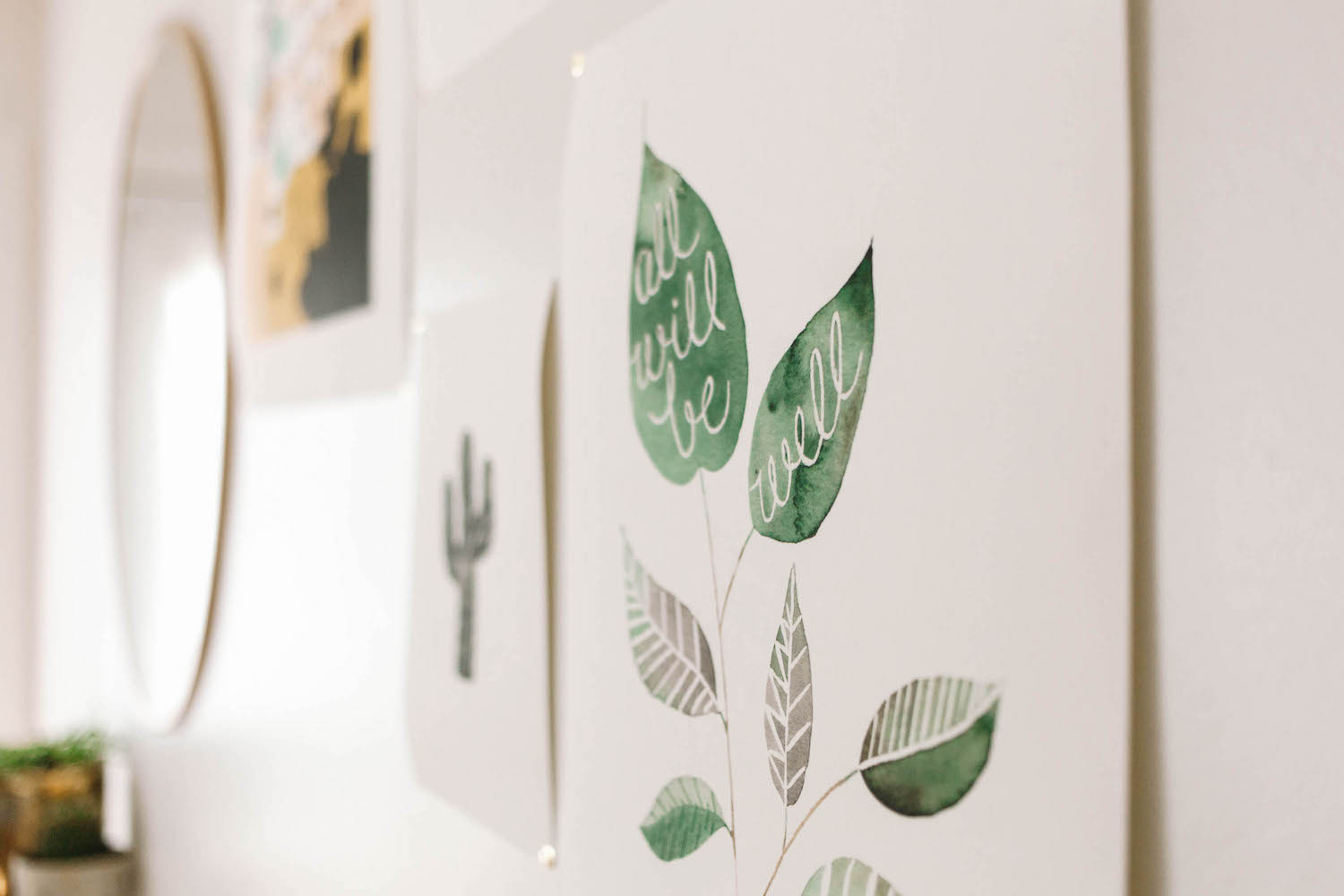 If You've Got $500
It's all about utilizing the space you have and creating a balancing act of placement. If you're working with a bit larger budget, there are so many extra small details and DIY projects that can really make the room come to life. A few projects I took on was something as simple as re-painting my roommates old dresser to use it as a TV stand and staining plain wood shelves to create a work bar. If you do a lot of work from home and need that extra space to focus and power through a few emails, than I recommend adding a work bar, we've been loving it! Lastly, I added a large mirror above the bar, some small hooks under the shelf to hang bags or jackets and a few cactuses and plants to really pull the whole room together. These DIY projects and simple add ons are super easy and can fool anyone into thinking you payed much more than you actually did (which isn't that the goal anyway?).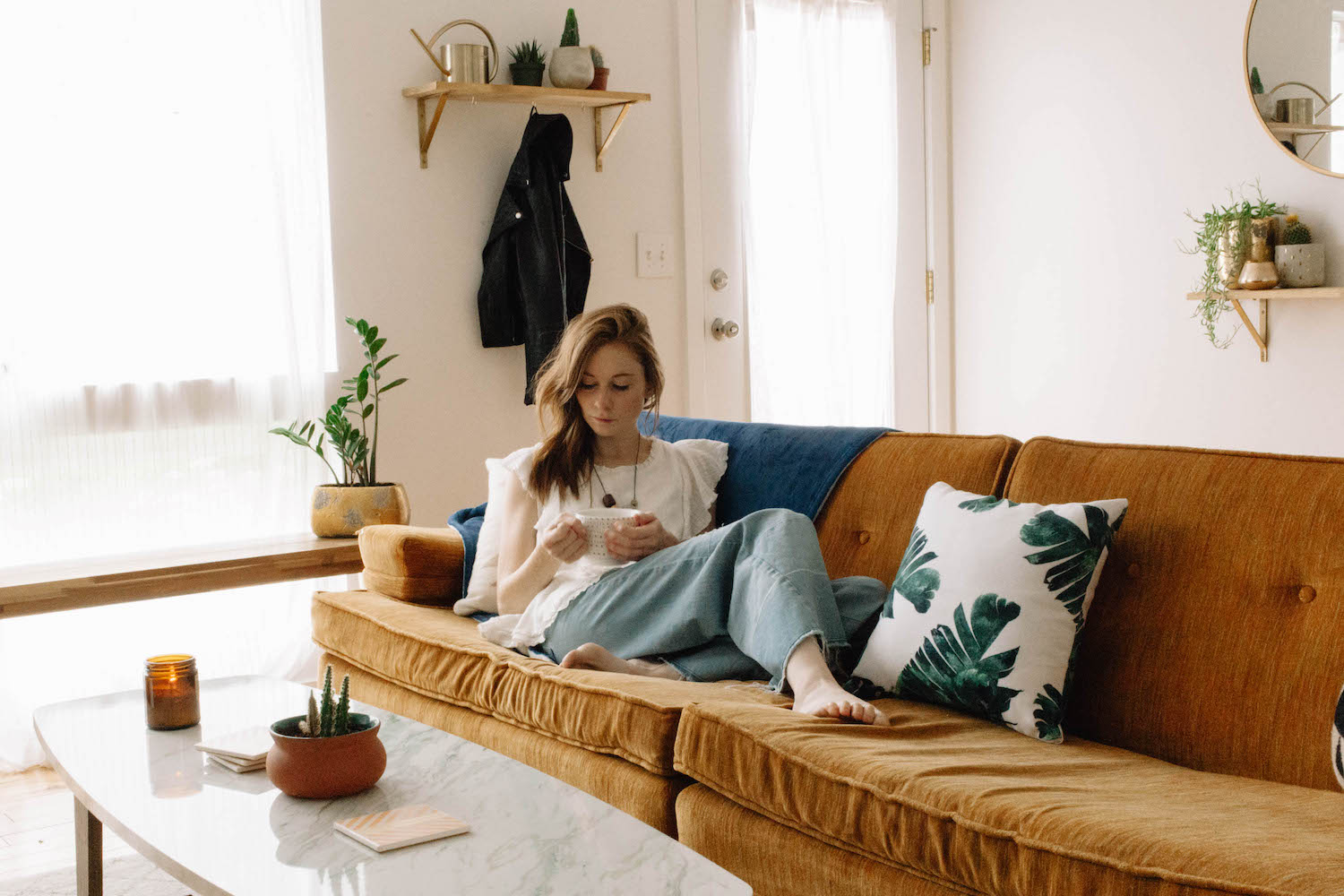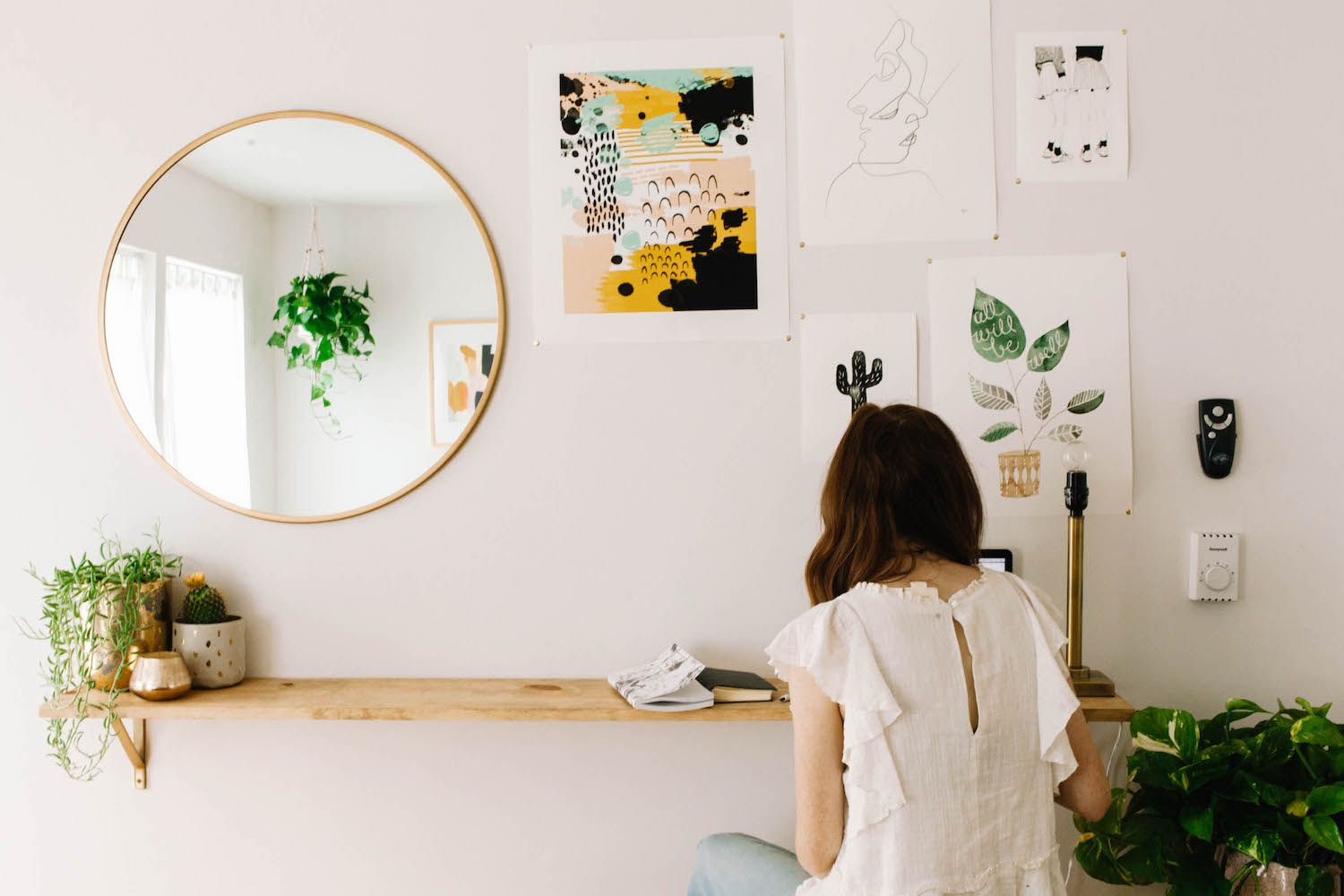 Banana Leaf Watercolor Throw Pillow
We Don't Talk About That Art Print
Good Vibes Rectangular Pillow
by Cat Coquillette
$34.99
Ames Art Print
by Charlotte Winter
$28.00
All Will Be Well Art Print
by Julianna Swaney
$23.00