There's only two months left in the year, but who says you can't make them count? Here with this month's horoscopes is Hollywood's top tarot reader Angie Banicki along with loteria inspired illustrations from Brooklyn-based artist Anna D. Williams.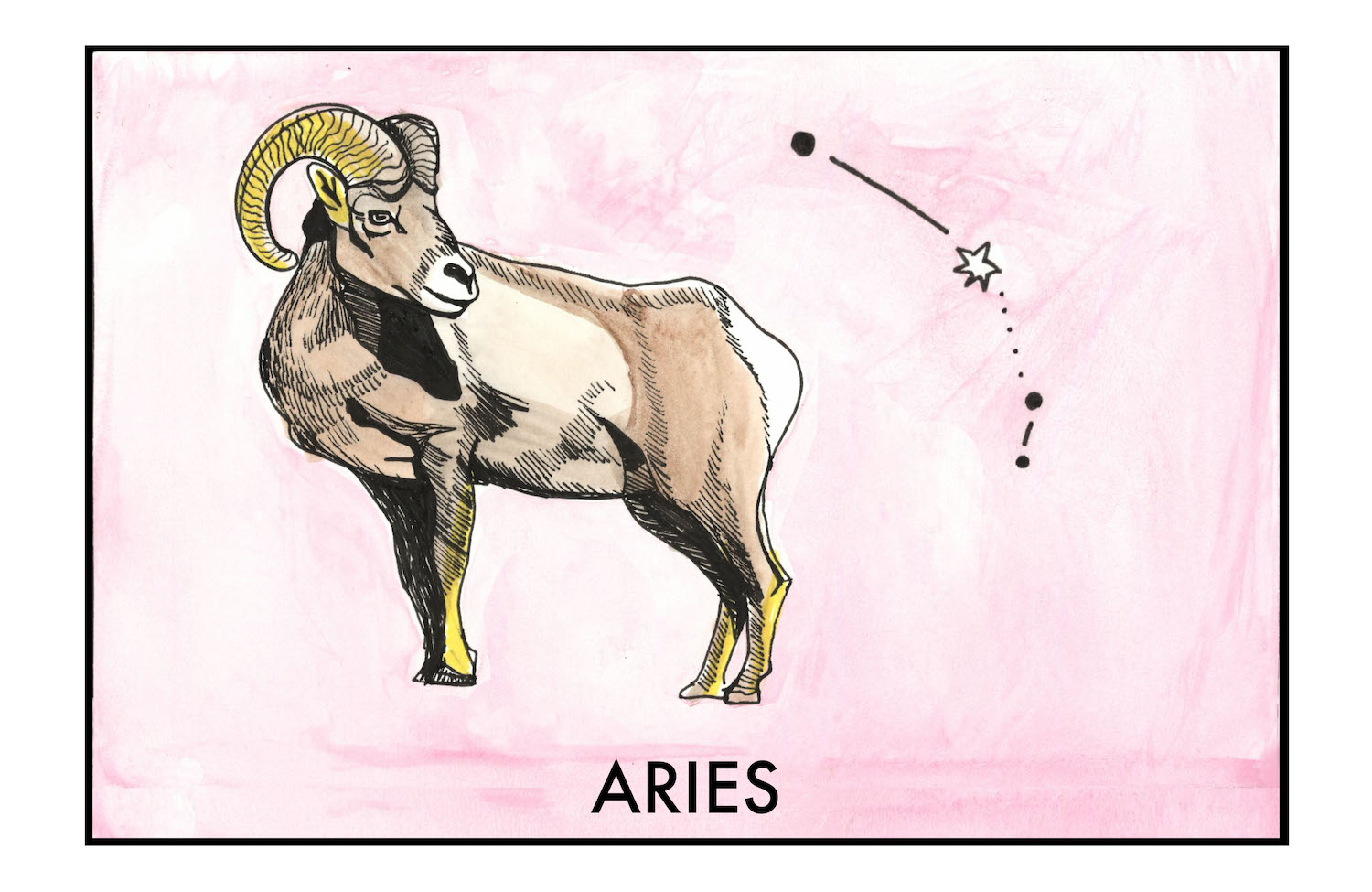 ARIES (Mar 21 – Apr 19)
Influenced by the 4 OF WANDS
Music: Teach Me How to Dance with You – Acoustic – Causes, No Lies (feat. Wiz Khalifa) – Ugly God, Wiz Khalifa
Oh Aries! November is your month to relearn FUN. Find your way back to relaxation. You have been WORKING IT. Have you forgotten what it feels like to just ENJOY THE MOMENT? I don't mean a fun party where you can schmooze with people who will advance your career, I mean good ole fashioned fun. Take your niece, little brother or fav kid to the carnival. Go to a local pub and throw a few back. Not a date! No romance—just time purely for you and your consciousness. Slow your fast mind back down. If you can take a long break for the Thanksgiving holiday, do it! And know that this is the time to relax because around the corner you're going to step back into work into an even bigger way! Live to live this month.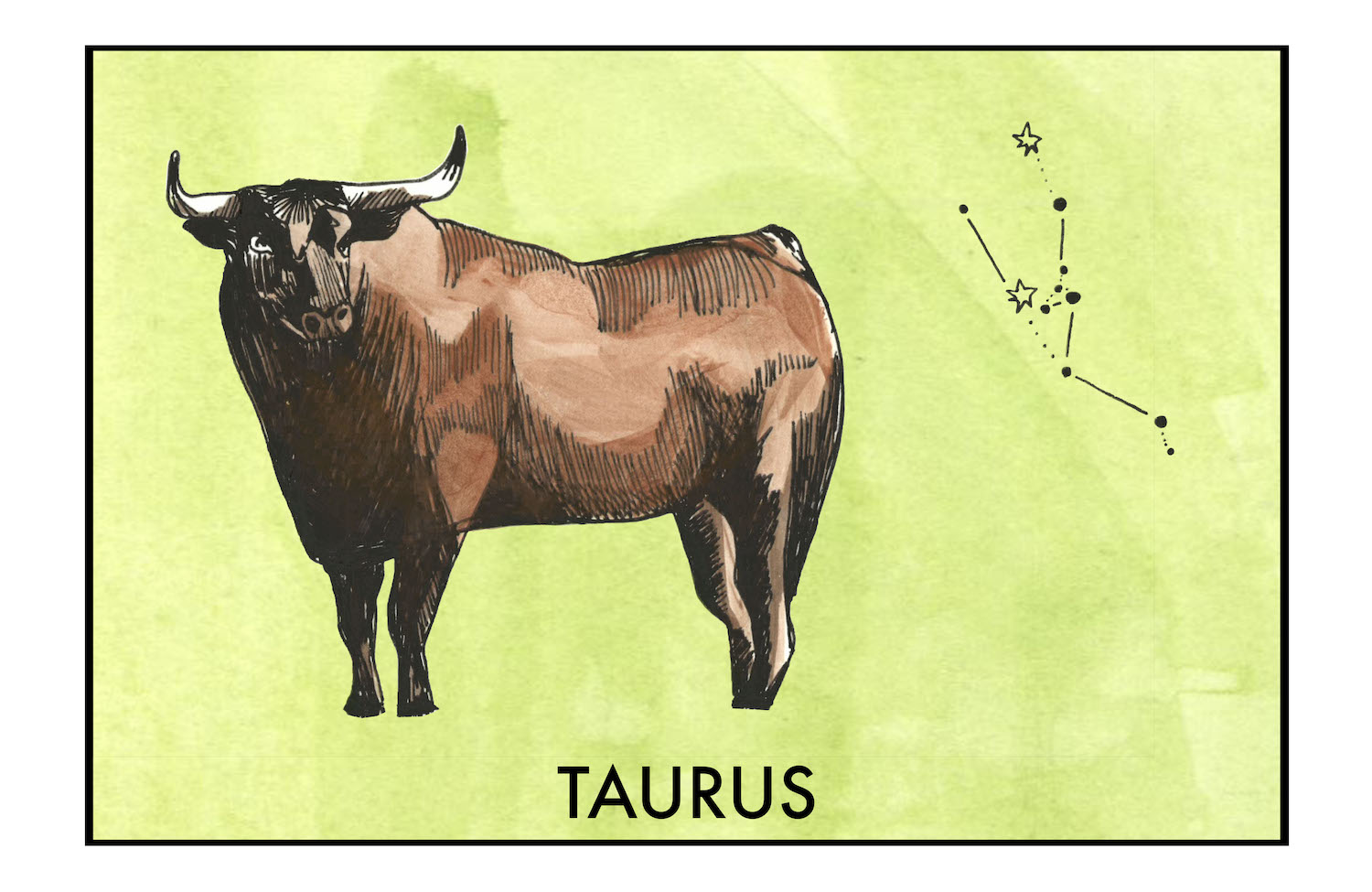 TAURUS (Apr 20 – May 20)
Influenced by JUSTICE
Music: Only Love – Ben Howard,  Wish I Knew You – The Revivalists
Taurus, be an adventurer this month—take some risks, you deserve it. Love runs DEEP for you. You know the truth and depth of BIG LOVE. This month, the scales bring into balance the present and the future. This is the beginning, the end and the completion. It is all being shown to you, so rather than question or prod, let love show you its beginning, end and completion. For some of you, this could be meeting someone new who becomes a big love. Others might glimpse into a deeper opening in your already romance or perhaps you will get a clearer picture of a love in question. The cards say to own the love you are exuding and throw some of that energy into your creative endeavors.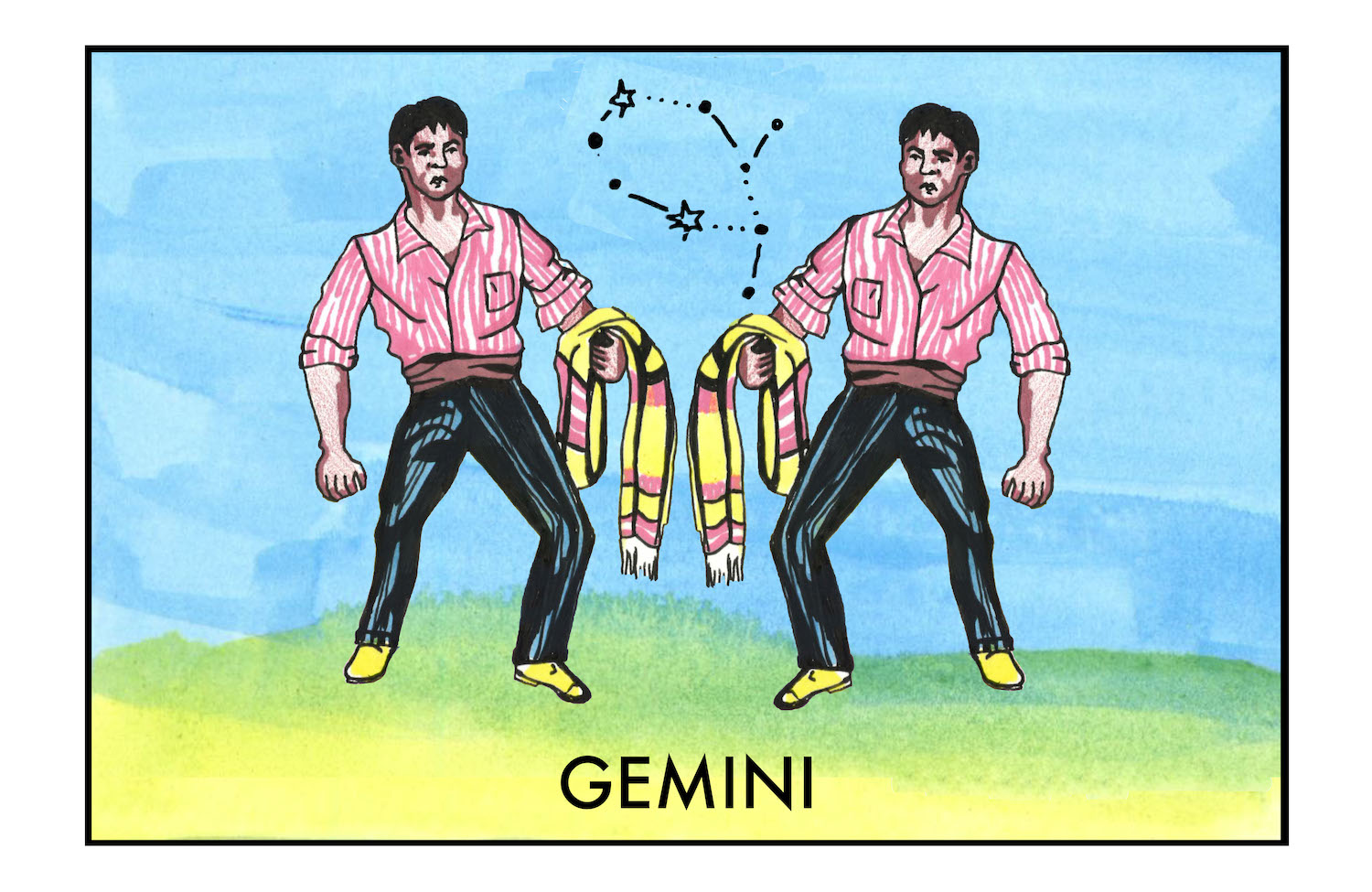 GEMINI (May 21- June 20)
Influenced by WHEEL OF FORTUNE
Music: Sympathy For The Devil – The Rolling Stones, In An 18th Century Drawing Room – Raymond Scott
The wheel of fortune is associated with destiny and prosperity Gemini! This is a month for you to give some extra attention to your relationships, especially your romantic partnership. You'll see more clearly how you can work with others at work to advance each other in big ways. Be open to some unexpected realizations that will be very beneficial to you in the future. In romance, be open to some exciting forward movement in love. If you're single, do not close ANY doors and say yes to random encounters and where they may lead. This month brings enchantment in seemingly strange forms. If in relationship, be open to your lover's prodding or pushing—open up and go there! You'll be surprised at how you will grow closer from the crazy questioning or pushes out of your comfort zone. Let yourself go with it. Let go!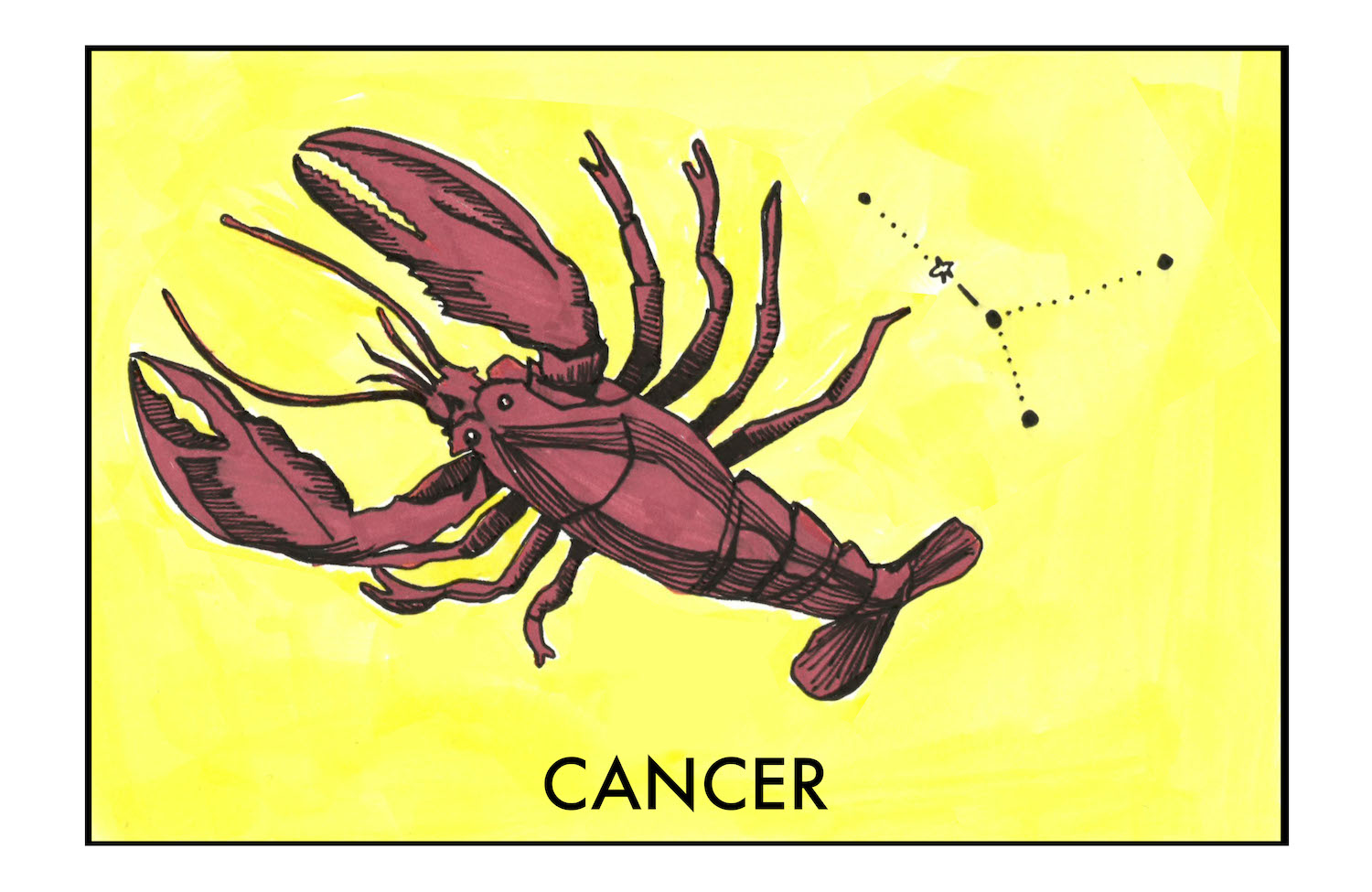 CANCER (June 21 – July 22)
Influenced by KING OF SWORDS
Music: Leila – Miami Horror, Arty Boy – Flight Facilities, Emma Louise
You can get lost in your head Cancer. If you tend to overthink things, this month will be respite from your mind **ck. You are mentally clear and stronger than ever now. Use this month to make some BIG decisions—about relationship, about career, about any action you've been deciphering. You are attracting a lot of people this month. It's as if you are wearing a sign – ASK ME. Be prepared for others wanting your expertise, just don't forget to give yourself enough time to focus on YOUR needs. Schedule some time to go hike solo so you can let yourself think through all scenarios. This month is a good time to write to yourself as well. Journal, or maybe even send yourself some emails you can go back and read in a few months when you need the reminder!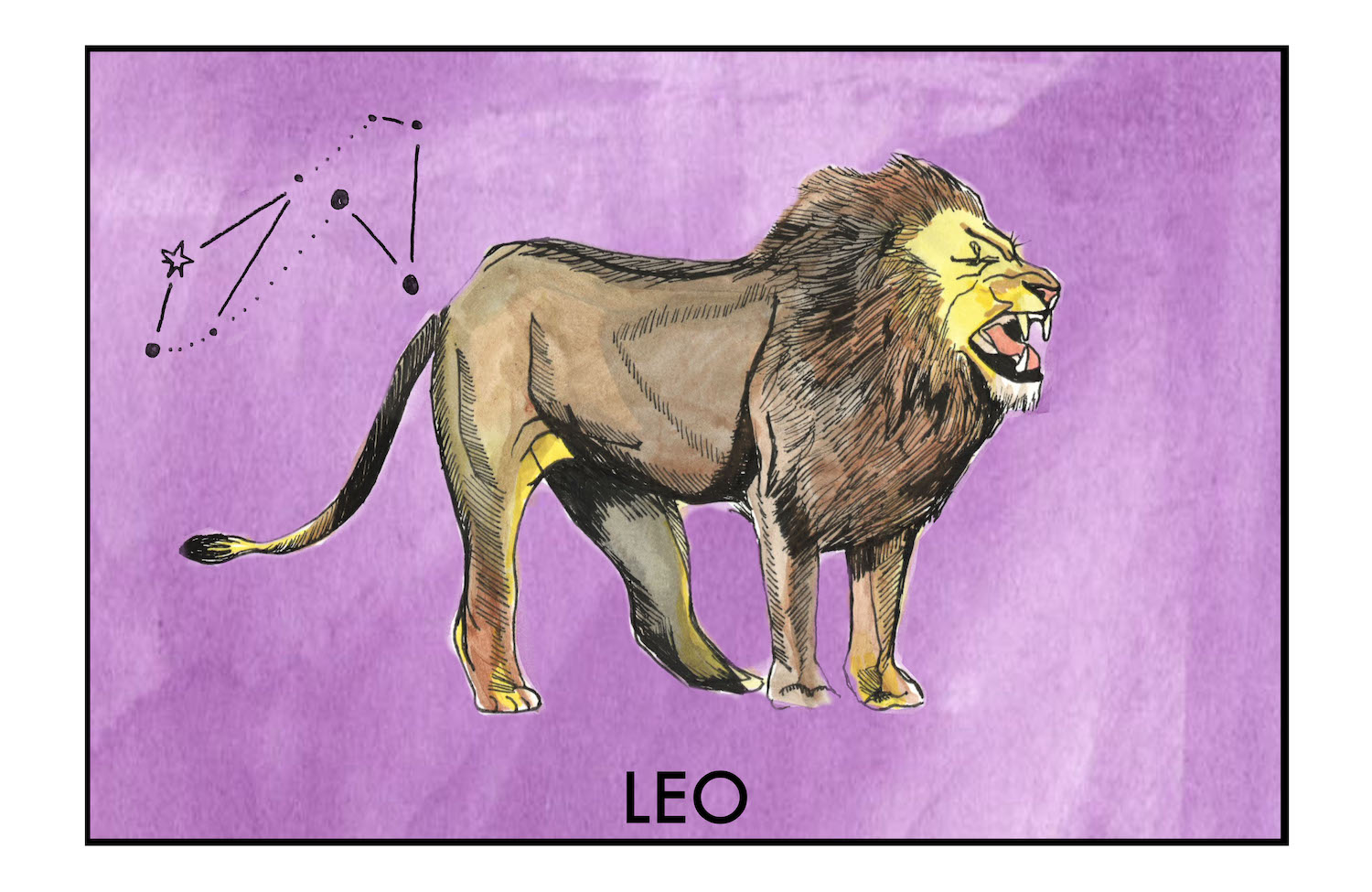 LEO (July 23 – Aug 22)
Influenced by 4 OF SWORDS
Music: Palace – Matthew And The Atlas, Kids in Love – Kygo, The Night Game
Make peace with your truth this month Leo. Pay attention and allow. Rather than making it all happen now, focus on becoming more receptive. Reach out to those you love and send notes of appreciation. The people around you now are the ones who are going to help you in the future. Be grateful and just BE, now. You tend to want to make it happen immediately or overwork yourself, but this month, try to truly relax. Cook for your love, write some cute notes to coworkers who have touched your life, go volunteer or make some calls to our government. Refocus yourself.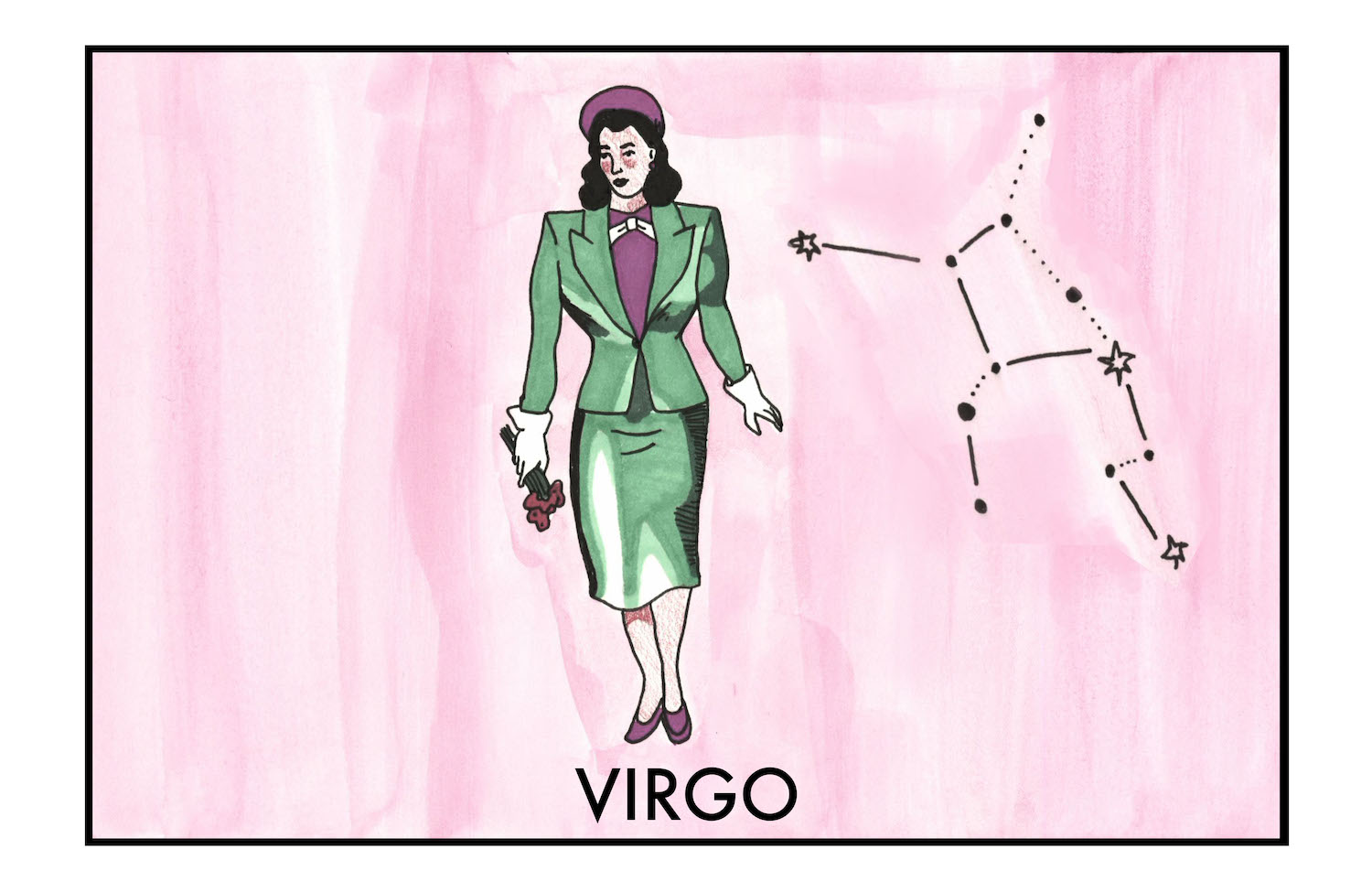 VIRGO (Aug 23 – Sep 22)
Influenced by 3 OF SWORDS
Music: I'll Be Good – Jaymes Young
Virgo, this is a month of healing old wounds. What still makes your heart ache? November is the month to pull the knife out of your heart and finally let the pain subside! Once you start mending that broken heart, or that jealousy of a coworker or painful childhood memory, you'll be able to enjoy yourself. There's some social event this month that could give you a glimpse into your future. At the very least, you not only have healing, but also celebrating this month. Surrender to what comes up for you and then enjoy the positive moments and be open to what you might discover in those moments of celebration.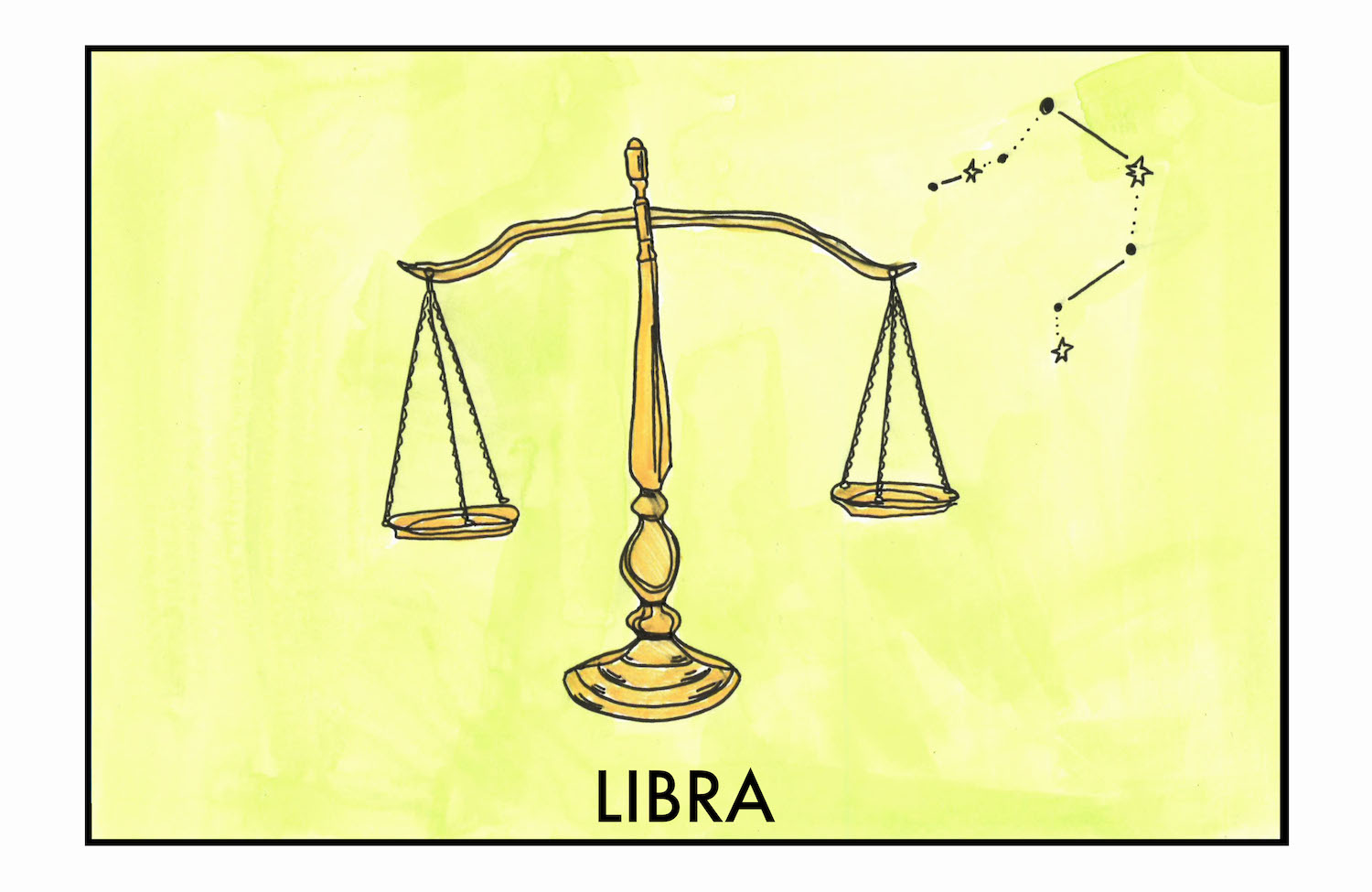 LIBRA (Sept 23 – Oct 22)
Influenced by THE HIEROPHANT
Music: 50 Ways to Leave Your Lover – Paul Simon, When It Rains It Poors – Twiddle
Libra, this is a beautiful month for you! You have learned so much about yourself and life in the last year. November is like a breath of fresh air. Work feels amazing, finances are smooth, respect and adoration from others is spilling onto you and it's well deserved, so bask in it! You have learned a lot about relationship in the past and you're getting some BIG SIGNS of the future of your love life at this time. One of the important lessons for you is presenting itself this month and will become very clear to you in April. Perhaps in love?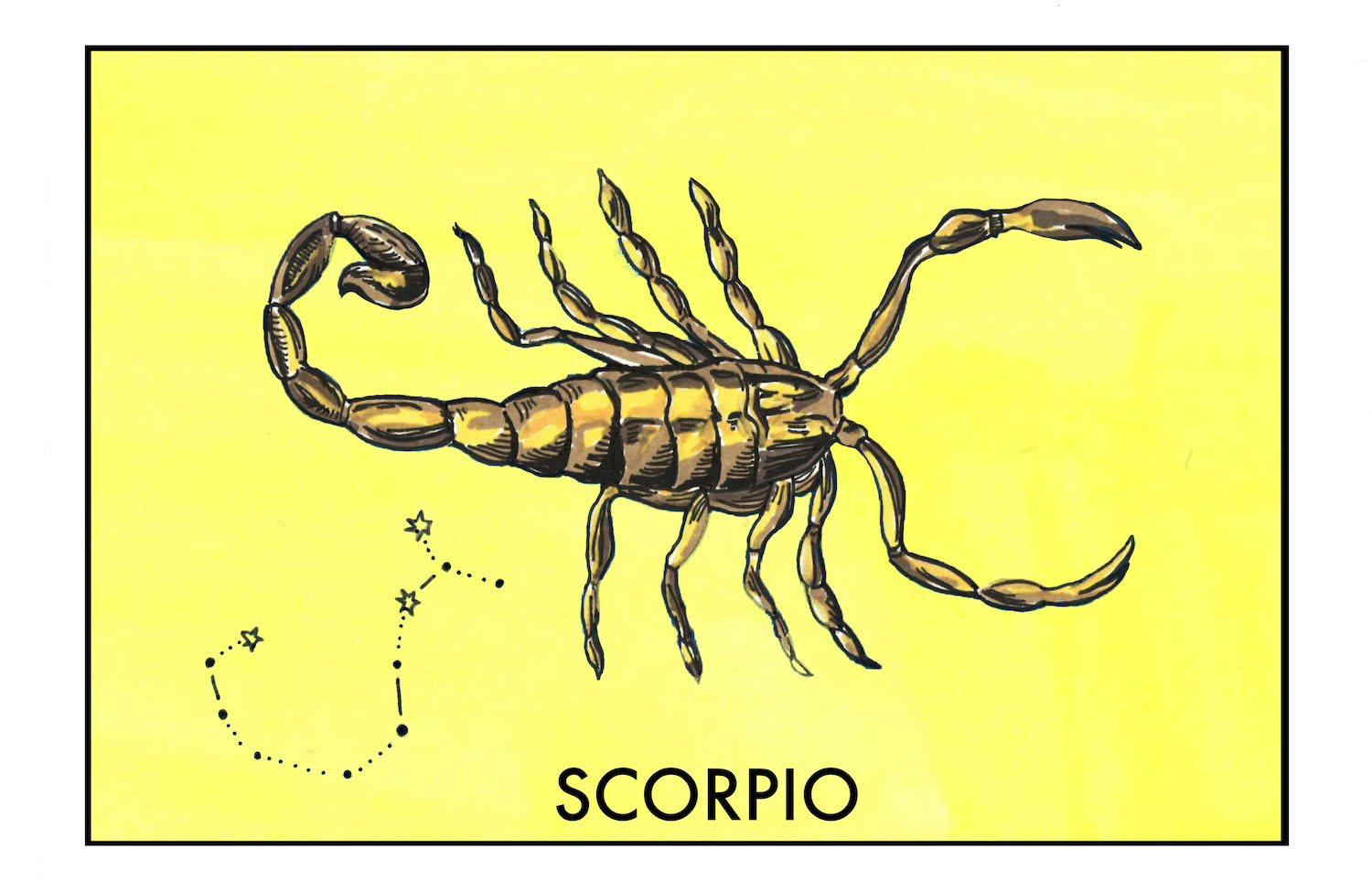 SCORPIO (Oct 23 – Nov 21)
Influenced by 8 OF SWORDS
Music: Hit the Ceiling – LION BABE, City Song – Grace VanderWaal
OPEN YOUR EYES to the possibilities Scorpio! This is your birthday month! You are shining, but for some reason you need to keep reminding yourself of your brightness this month. Life is good—Jupiter is in your sign, so luck and fortune is rushing your way, but for some reason you yourself are blocking it. Take a step aside and allow it in: finances are good, you are standing out at work—so please don't forget this. Stop being your own critic! Wake up and remind yourself how great you have it. Go buy yourself something that makes you feel FANCY! Spend the extra time in the morning on YOU, it's worth reminding yourself of your greatness. Now is not the time to hide away—shine! Just follow where you are being led this month. If you're planning to go home but then get a last minute invitation, SAY YES! If you're stuck in traffic and get a call to meet up with a friend, GO!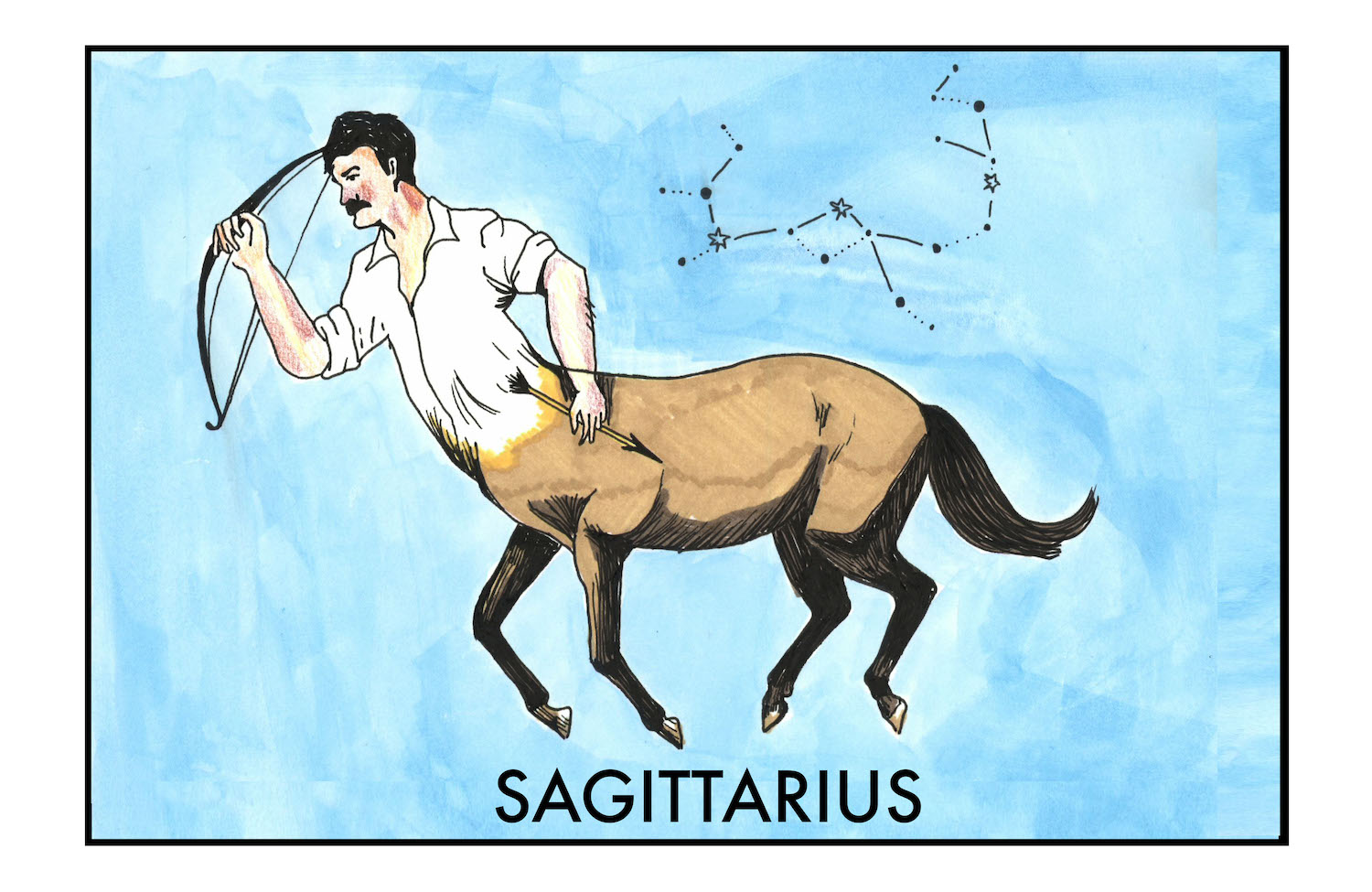 SAGITTARIUS (Nov 22 – Dec 19)
Influenced by 10 OF PENTACLES
Music: Family And Genus – Shakey Graves, Lullaby Love (Single Version) – Roo Panes
Sag, times may feel hard for you this month, but on the other side of this, family is filling you with abundance. Allow yourself to lean on others at this time. This is NOT a time to go it alone, let others hold you up. The best healing medicine right now is appreciation and gratitude. Spend some time each morning filling your heart with love and a grateful attitude. What doesn't kill you makes you stronger. Friends and family are showing up for you this month and raising you up! Let music fill your heart. If you sing or play an instrument, connect with music that way or go to a concert or the park and listen to your favorite playlist. Music will remind you of the love all around you.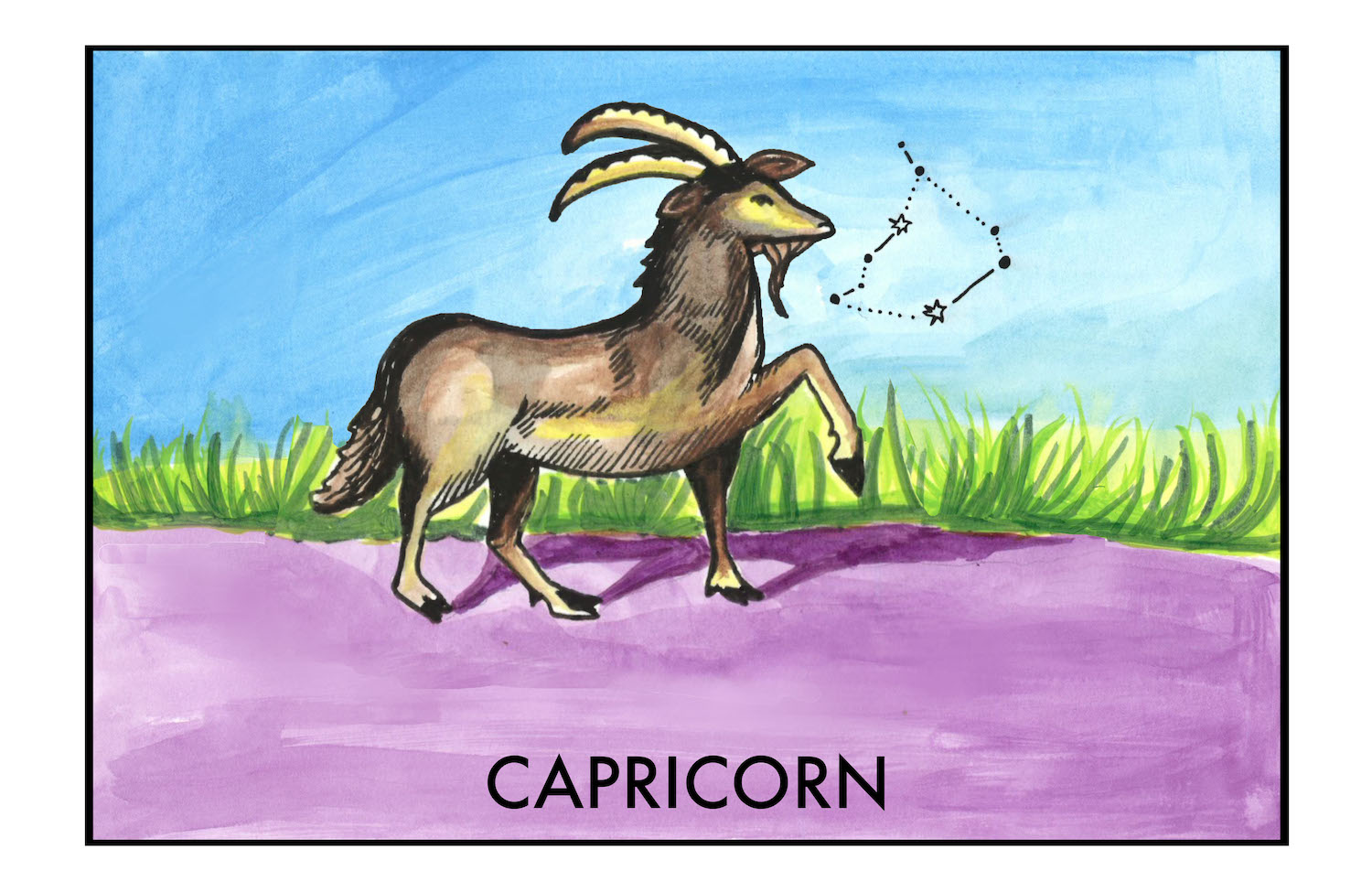 CAPRICORN (Dec 20 – Jan 19)
Influenced by 6 OF PENTACLES
Music: Moment – King Henry, Rhye, Bb – MØ
Cap, this month you will be feeling success at work. You may even find out about an upcoming promotion or development on a project. Your confidence is swelling after some questionable times, uncertainty is dissipating. Don't stress if it's not all the money you've wanted or you feel like it's not everything you know you deserve. Accept this month as a sign that you are well on your way. You are being noticed for your worth and it's only getting better from here. Your bosses bosses are seeing you or those investors are taking extra notice of what you've been doing. It's all coming together. Phew!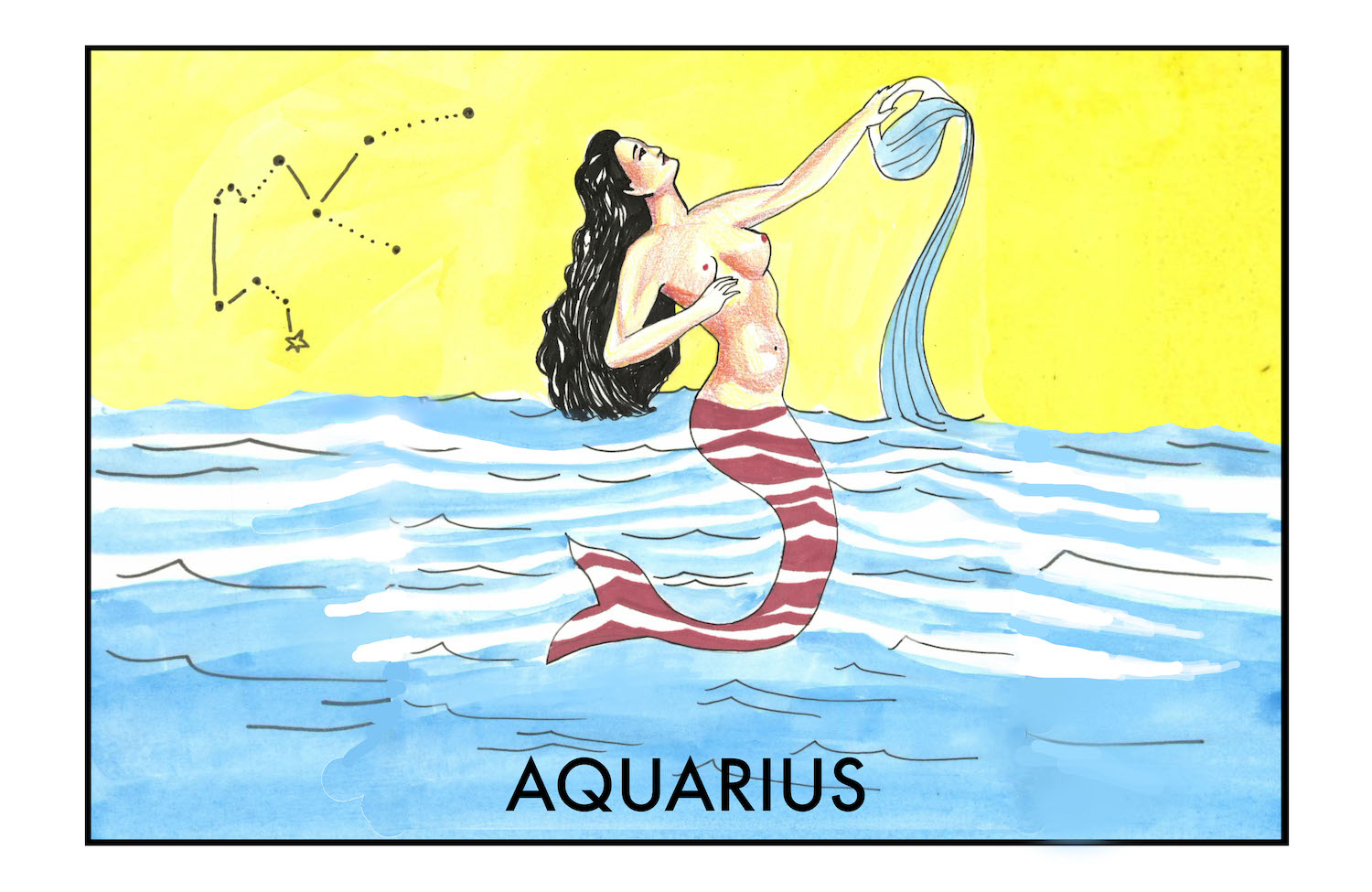 AQUARIUS (Jan 20 – Feb 18)
Influenced by KNIGHT OF CUPS
Music: Drifting on a Summer's Night – The Deep Dark Woods, Taste – Rhye
Pressure. Work and the career struggle is real now. You may even be feeling overwhelmed now, but take a step back and put that emotion and passion into your relationship or into opening your heart to others. You have the capacity to love even more and this month you will feel yourself wanting to dip your toe into that well of emotions that you have tiptoeing around. You are great at throwing your passion into your career, but practice throwing it at someone else this month. If you aren't in a relationship, look into getting a pet, even just offer to watch a friend's to test the waters!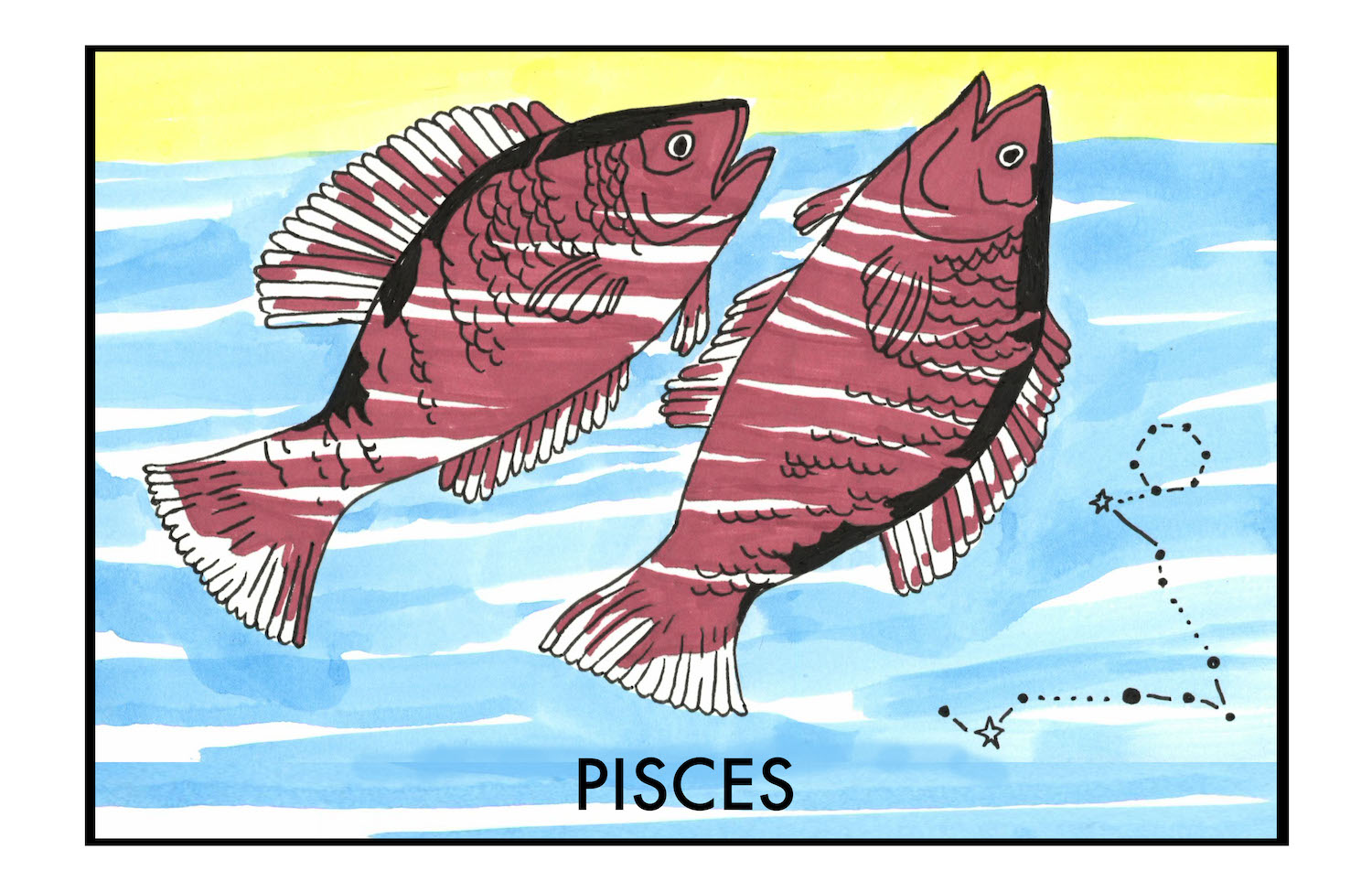 PISCES (Feb 19 – Mar 20)
Influenced by 5 OF CUPS
Music: Postcard – First Aid Kit, High Times – Radio Edit – Marcus Marr
What a transformational time, Pisces. Feel your way through the ups and downs. You are letting go of old emotional problems in order to experience this transformation. We are fixing you up so you can be fixed up (if single). If in relationship, get ready to experience a whole new level of pleasure. You were born to be one who feels more than most, and now is a time where you are being prepped to feel great without having to question things. If you can plant a garden or buy some flowers for your home, now is the time!