As a global community of Artists, it was all too kismet for Society6 to find itself soaking up the sun with our Create & Cultivate peeps in Palm Springs this past weekend!
Create & Cultivate is a movement for women looking to create & cultivate the career of their dreams. The event, which was taking place during weekend numero uno of Coachella, was in full swing at the Ace Hotel & Swim Club. there was plenty of networking and creatives inspiring creatives. The good energy was in abundance. As many of the products on Society6 are designed by incredibly talented, female Artists, we were proud to stand in support of such a cool gathering…plus, there was free drinks. Lots of free day drinks.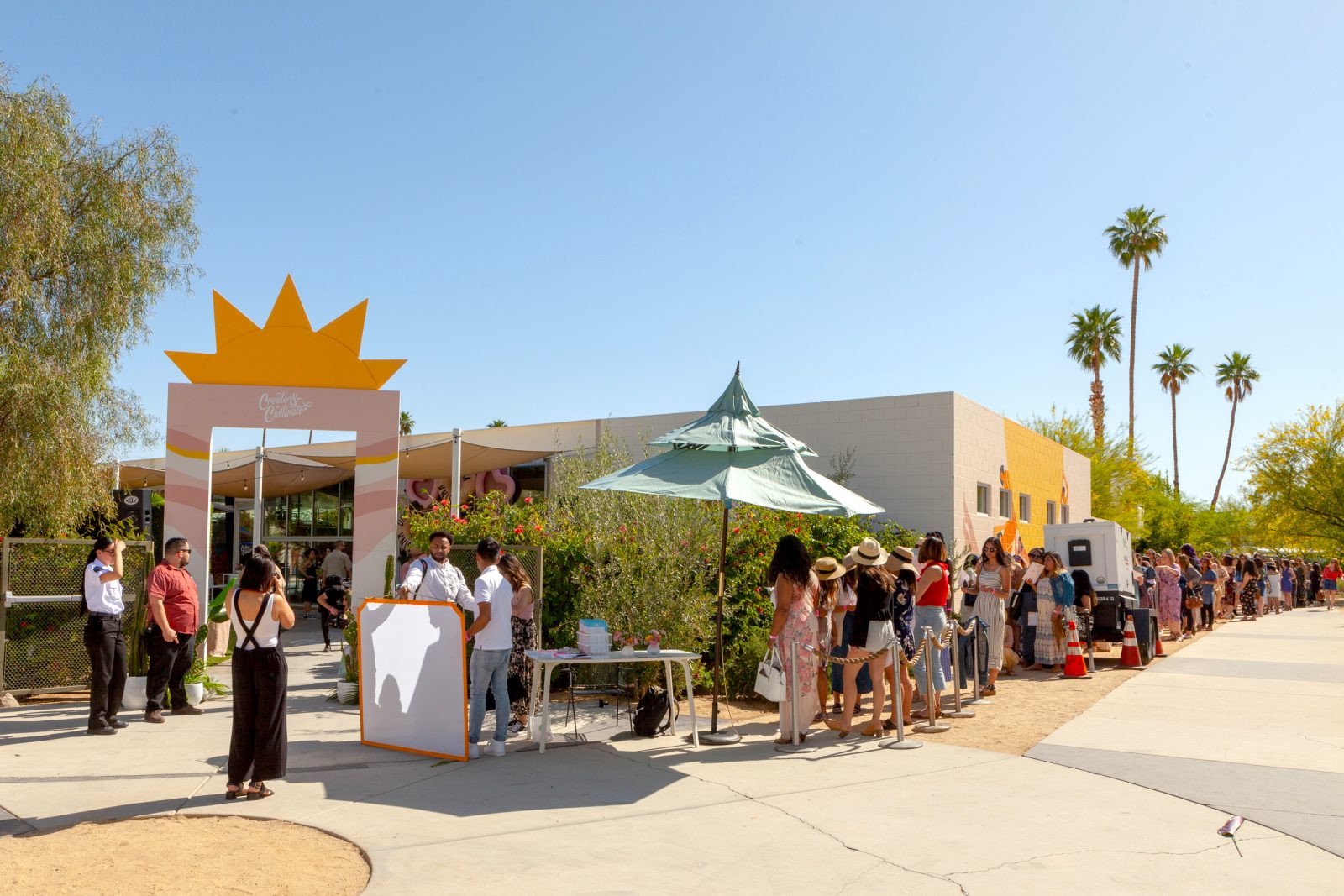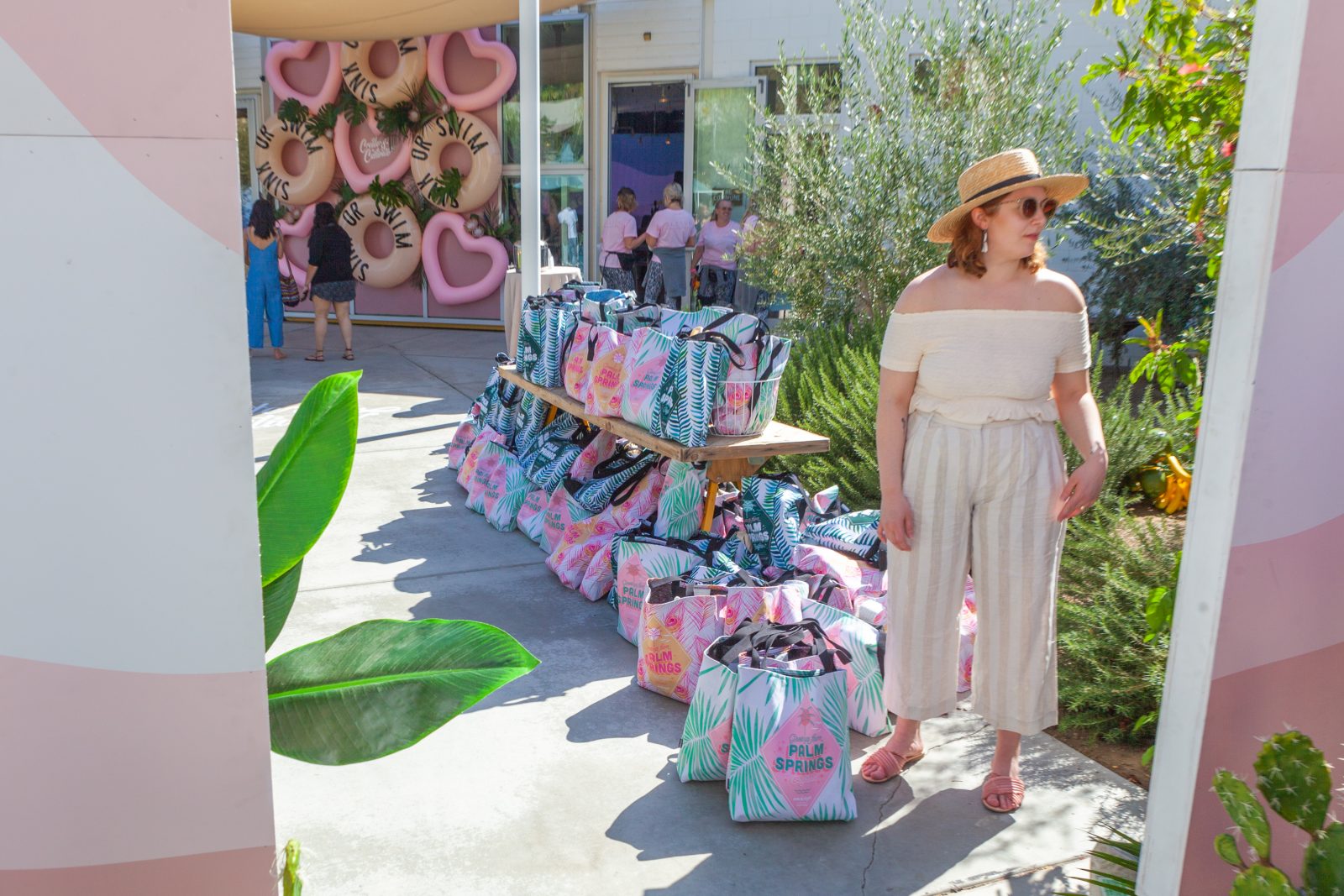 Creator Nation Panel
Business-savvy S6 Artist, Cat Coquillette, was a bit of a star this weekend. As a digital nomad, no surprise that she flew in from Mexico for the weekend since she's living and working remotely from anywhere and everywhere in the world. Low-key jealous? Don't be. She'll convince you to do it too. You would likely recognize her artwork, but even if you didn't, you might remember this class we did with her and our friends at Skillshare, Create Art that Sells: A Working Artist's Guide.
Either way, she has a desire to empower creatives as does Society6, so she spoke on the day's first and highly attended panel, Creator Nation. The panel covered business growth from various entrepreneurs across art, fashion and beauty. Cat shared how she has built a very profitable business through hard work and creative prowess.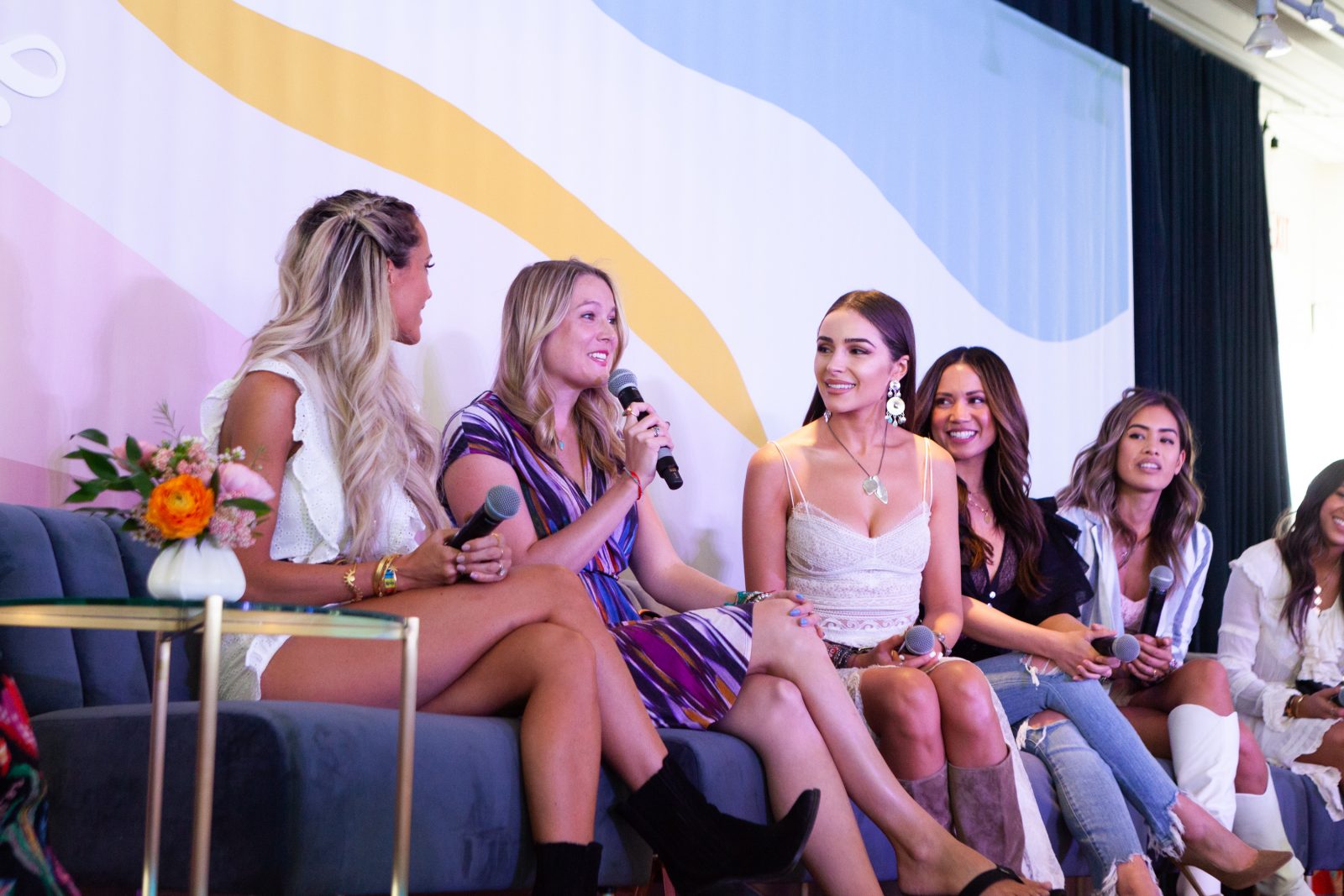 "Five years ago, I would arrive home from work in the evenings and decompress by painting with watercolors. I started snapping photos of my paintings and posting them to Instagram. Soon, my following went from a couple hundred friends and family to several thousand 'fans'."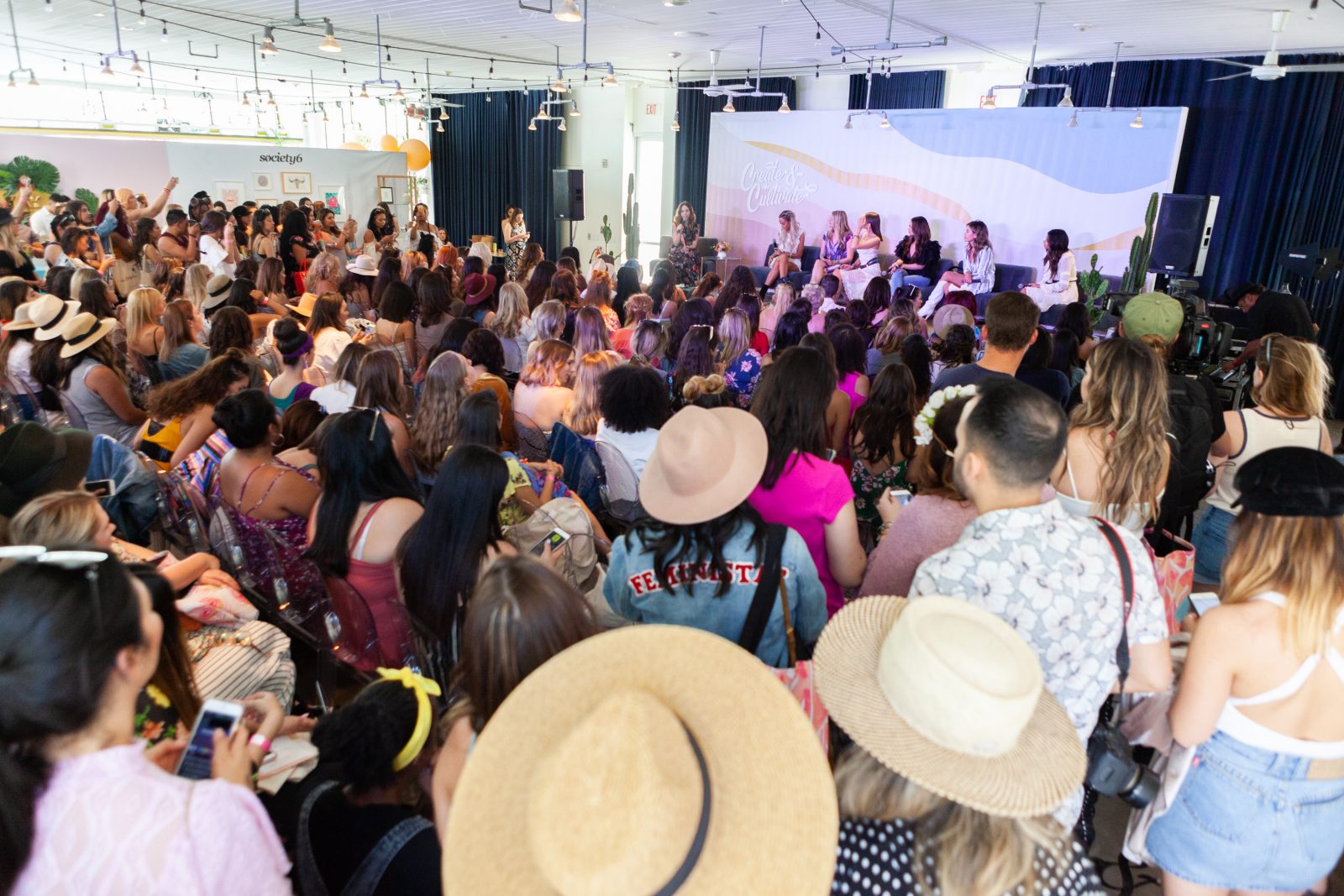 "I set up an online shop with Society6 and directed my social media audience over to their platform, where my following could purchase art prints and products that featured my watercolors. This was my first step into art licensing and opened up the floodgates for my career as an artist entrepreneur." -Cat Coquillette
Read about Cat's full experience on her blog.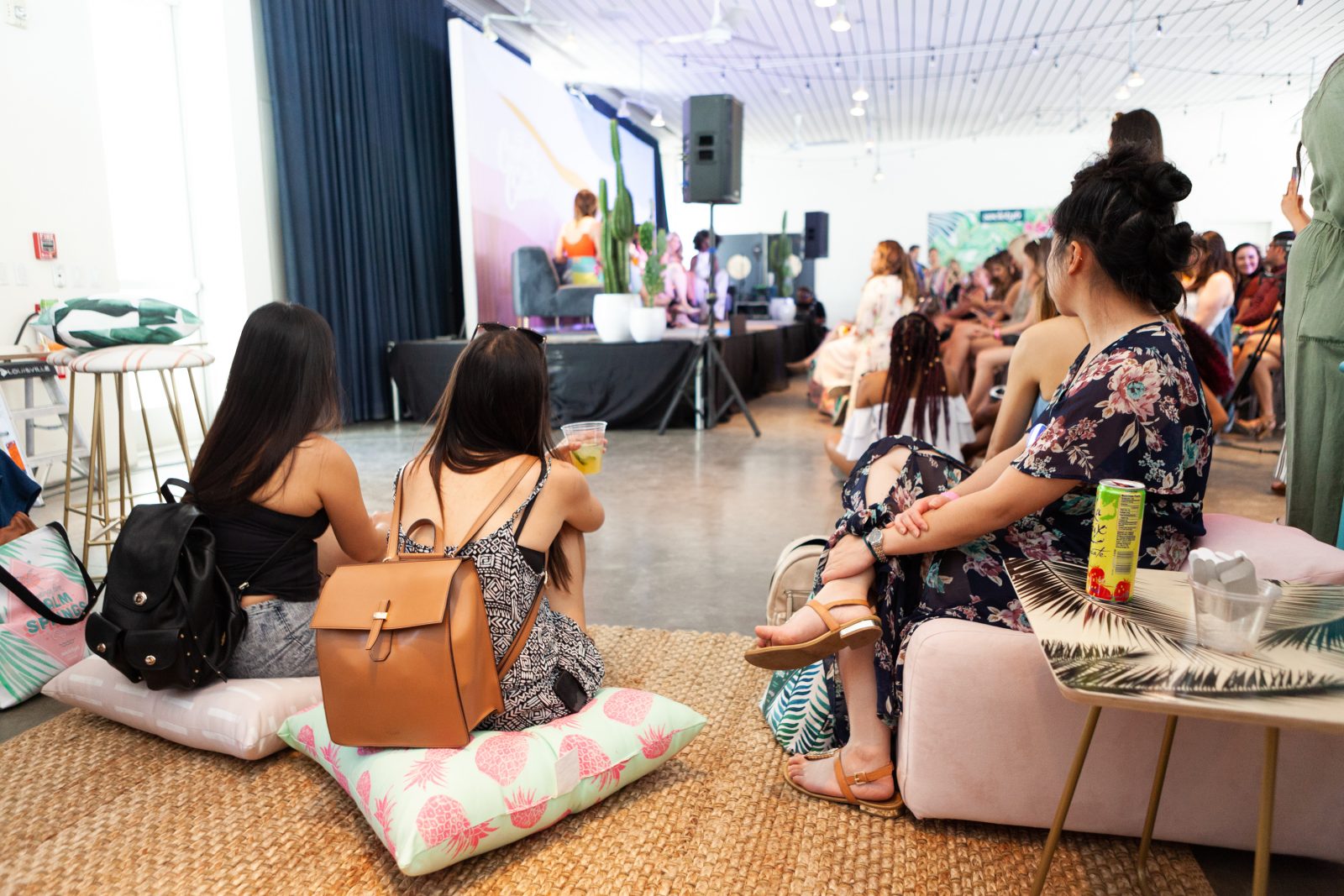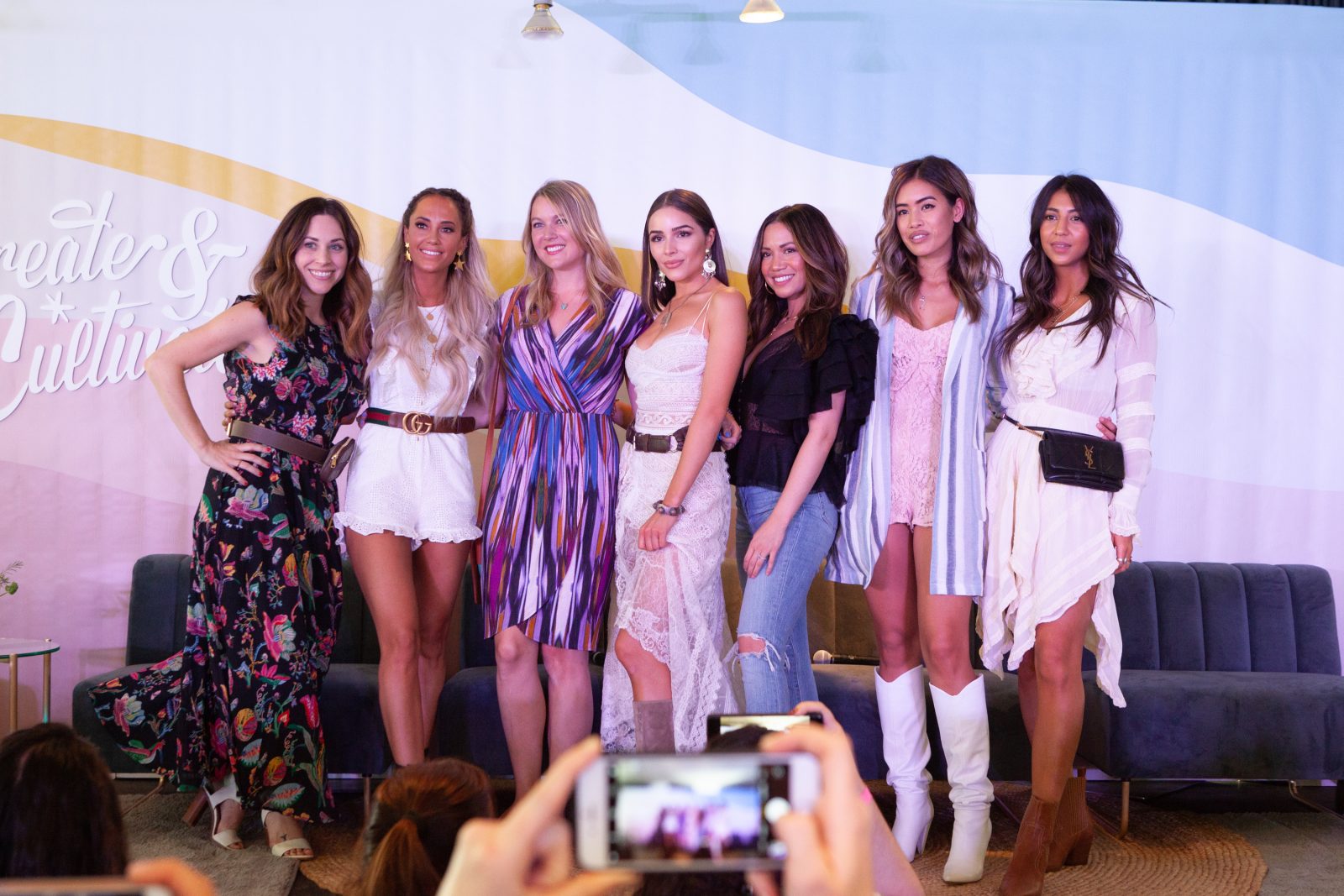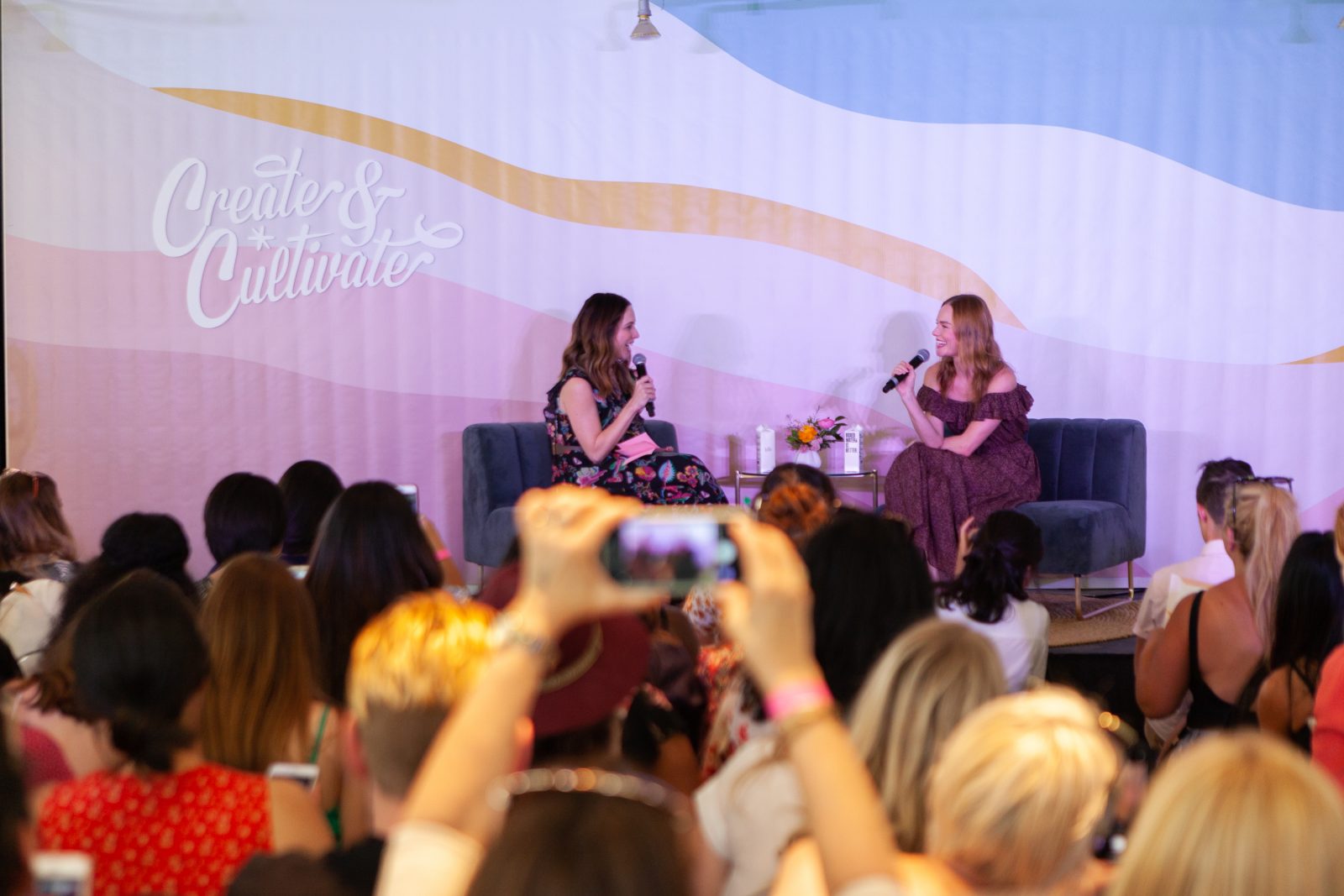 Inspiring Creative Energy
Cat had a lot of fans (new and old) come up to her after the panel in appreciation of her candid approach to business. She spent a number of hours encouraging hesitant creatives to start sharing their artwork with the world–just as she did only five years back. Funny enough, Cat bought a phone case on Society6 and thought, "I could do that." So she did.
The most common sentiment heard at our lounge from other Artists and content creators was that they were afraid to put themselves out there.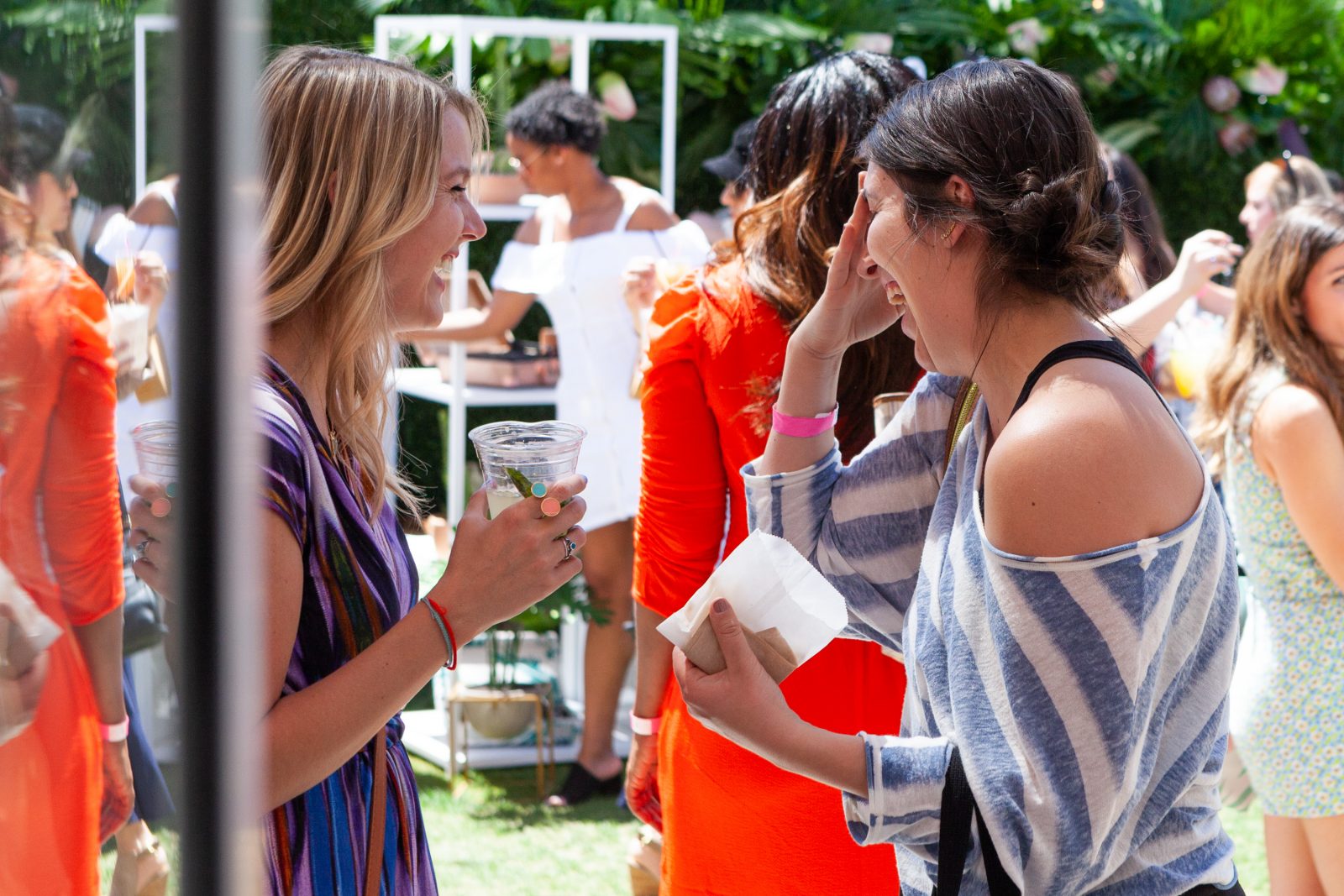 "During my one-on-ones with the conference attendees, we discussed their goals and the steps it would take to reach them. I noticed an overwhelming trend of women that self-sabotage themselves before they can even begin their journey. I challenged them to reevaluate their self-worth and consider that it's not

who they are

that is holding them back, but

who they think they are not.

" -Cat Coquillette 
Get all of Cat's great advice over on her blog.
The Society6 Lounge
All those notetakers definitely found their way to our selection of free notebooks for attendees. We could barely keep them on the table more than a few minutes, but we know everyone will get good use of them! We even gave away some pillows and Cat's artwork by the end of the day! Tag us on IG once you put your new products to good use!!
Overall, it was a great weekend with tons of positive energy shared all around. Make sure to check out Cat's recap of the weekend on her blog when you get the chance!