Need a refresher on the best ways to use our affiliate program?
No worries, we've got just the crash course for you. Inside, we take you through the most effective ways for artists to take full advantage of our affiliate program. Now, let's watch those earnings stack up.
1. Use Your Affiliate Link on Your Personal Website
Remember, affiliate links work by "cookie"-ing the traffic that comes to your Society6 shop or really anywhere on Society6—then, when that person makes a purchase, the cookie credits you for the sale and you earn 10% back on that purchase. 
So by using your unique affiliate link for your "Shop" button on your website, you'll be making the most of the people who were inspired to shop your work through your site. Easy!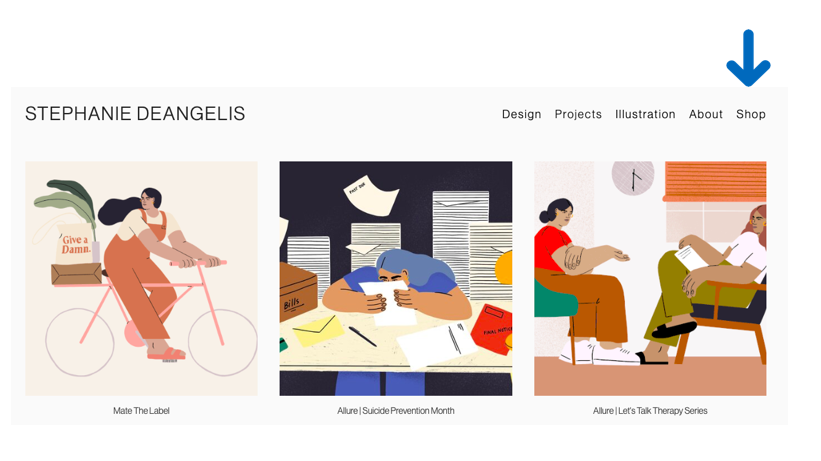 2. Use Your Affiliate Link in Your Instagram Bio
Another common place for potential customers to find your shop is through social media. Simply by changing your shop link in your bio to your unique affiliate link, you'll earn a little bonus 10% on all those purchases.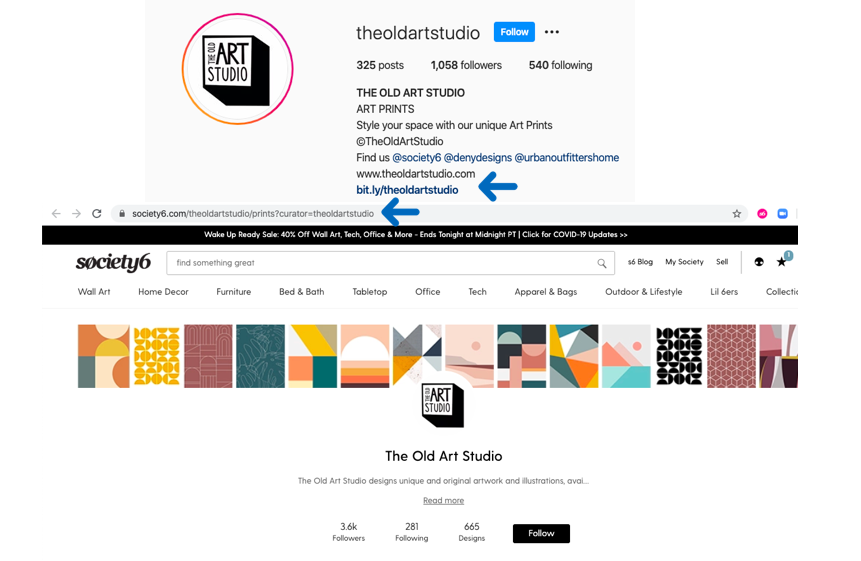 3. Use Your Affiliate Link to Link Individual Products
Your affiliate link is so versatile, in that, you can add it to any link from a Society6 page. Which means, beyond linking your artist shop as a whole, you can also use your affiliate link on individual products.
For those of you with a full shop integrated into your website, simply use your affiliate link on each of the individual products to ensure you never miss a sale!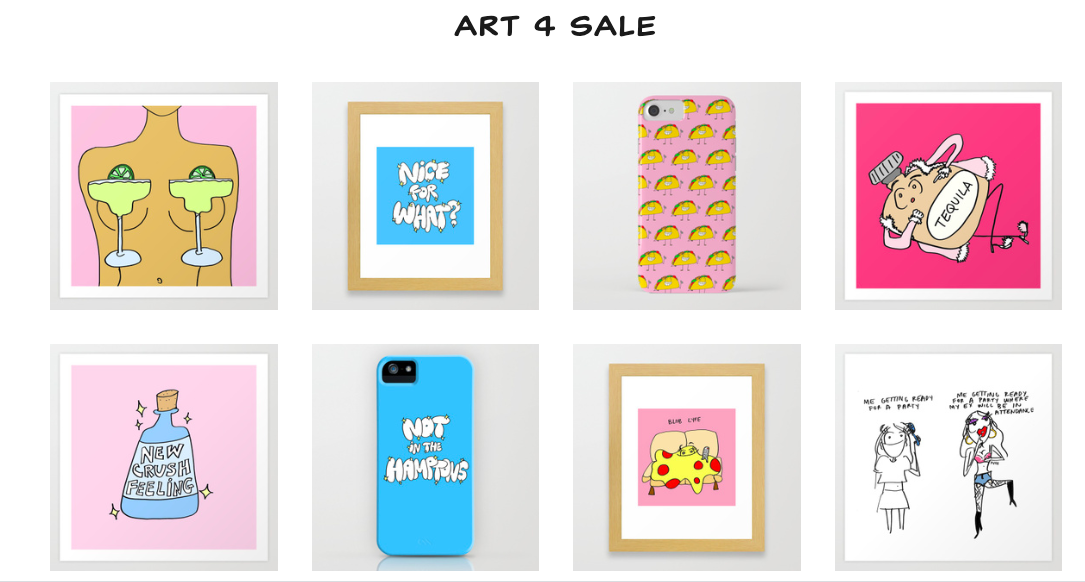 For those of you who may not already be in the affiliate program and liked what you heard above… signing up is only a few clicks away.