His pieces are bold and graphic—easy to imagine hanging alongside the work of beloved mid-century minimalists such as Josef Albers and Ellsworth Kelly. And yet, they're distinctly modern, each with a nod to our always-progressing artistic technology. By day, Matthew is the Lead Creative at Portland's famed PNCA and by night, he's concocting creative experiments that become the foundations of his visual style. Read more about his philosophies and process below: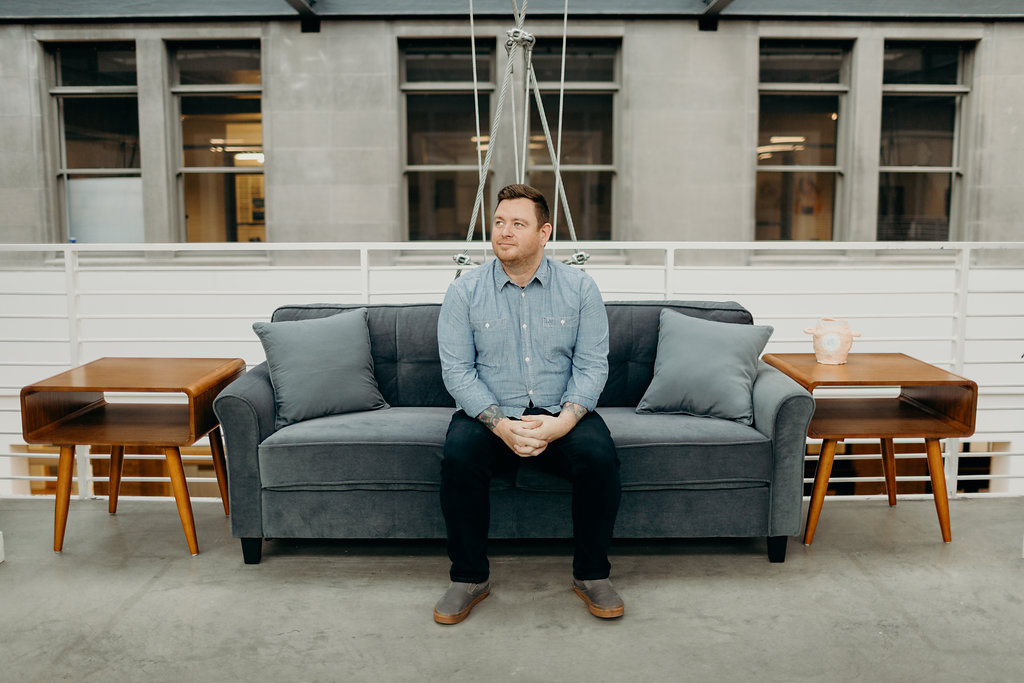 Hello! First off, tell us a little about yourself and what you've been up to lately.
I am an artist/designer in Portland, Oregon. I recently left my job as design director at UC Berkeley to do the same role at my alma mater, Pacific Northwest College of Art. For years now, I've been designing for brands like Nike, Adidas and Communication Arts magazine during the day, and making art and posters at night.
I grew up between San Francisco and Mendocino County, 2hrs north of the city. My background is a mix of creative hippies, victorians, yurts, good food, dirt roads, 90's punk shows, liberalism, literature, redwoods, surf, comedy, and equality.       
You're currently based in Portland, OR, a city with a heavy emphasis on design. What are some of your favorite aesthetic landmarks around the city?
I never tire of the green gothic style of the St. Johns Bridge. And, I would be sad if the marquee signage of Powell's Books ever changed. In a town of quality typography and ultra-brand awareness, Powell's has stuck with its vintage NYC look that places sincerity before trend. Mainly, Portland just feels good. It really nails a relaxed, high-design aesthetic.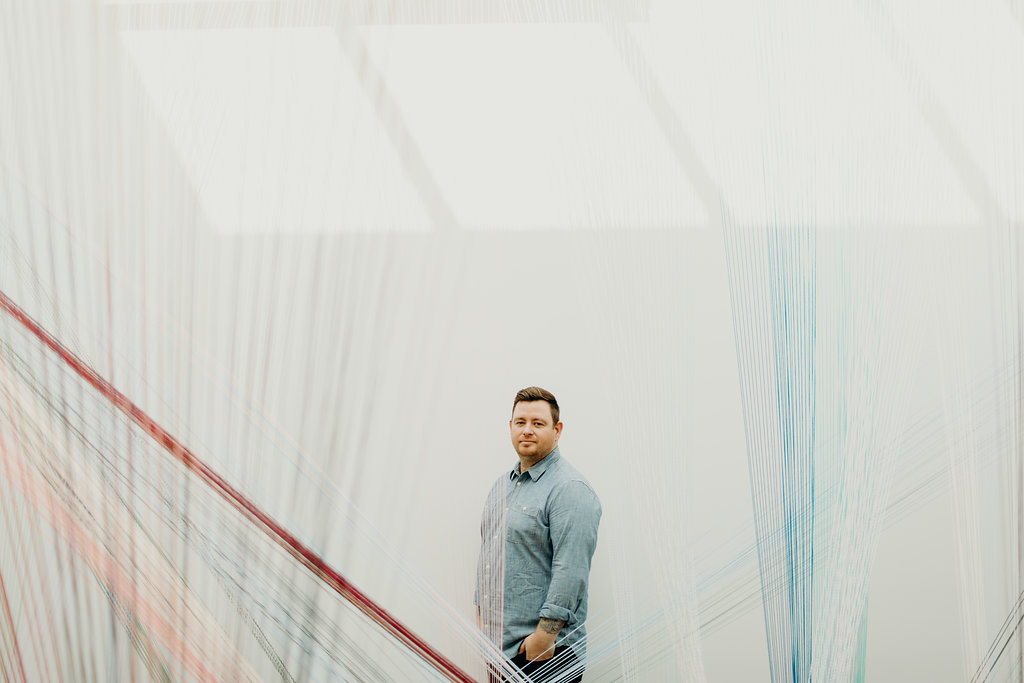 You've long had "real jobs" in the creative industry alongside creating your own work. How do these two aspects of your life interact? How do you find time to create?
It is funny because back when I was a design student at PNCA I didn't imagine I would have an art practice to go with my design career. But, in art school, my eyes were opened to the concept of strategies for investigation and that, really, is what became the machine that makes the art. But yeah, I stay up late and push through being exhausted to do my own thing. Also, my partner is a busy, accomplished writer and we support each other to get work done.  
Do you work directly with students at PNCA? If so, what are some of the main things you try to impress upon them?
I'm not faculty, but since I work as the creative lead in our communications and design office and since we have a culture of empowering students at every turn, I still get opportunities to be an educator and mentor. I want students to know their careers started yesterday. I preach, not to describe yourself as a student designer or student artist, but to confidently own the title of "designer" or "artist" and to start getting your work out there. Also, to realize your classmates become an invaluable lifelong network that will help you get jobs and shows—so don't be a flake or a jerk.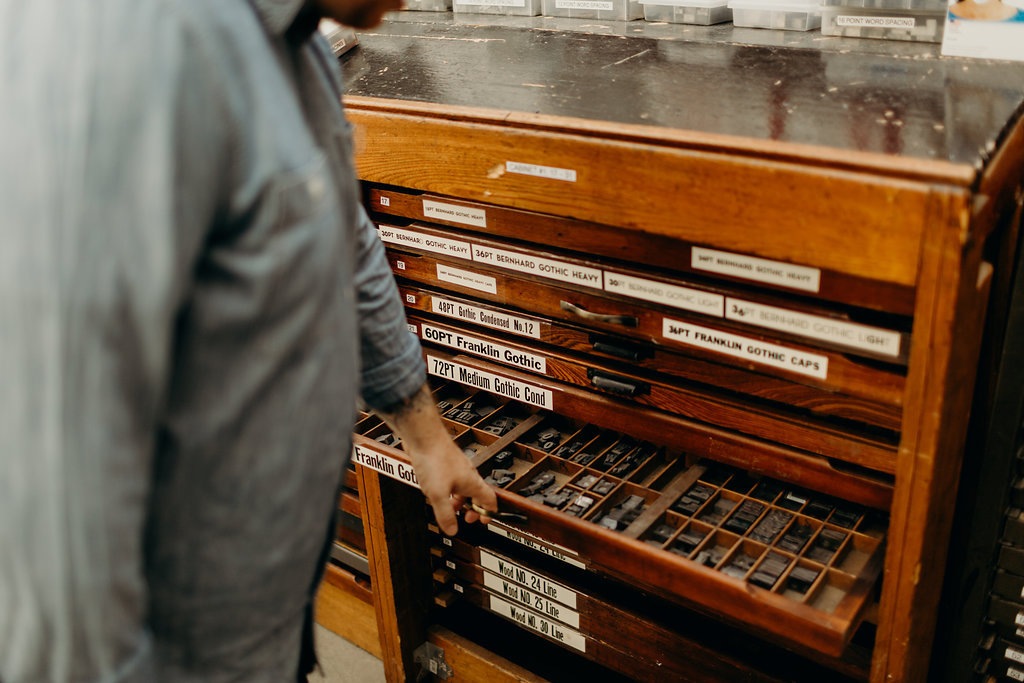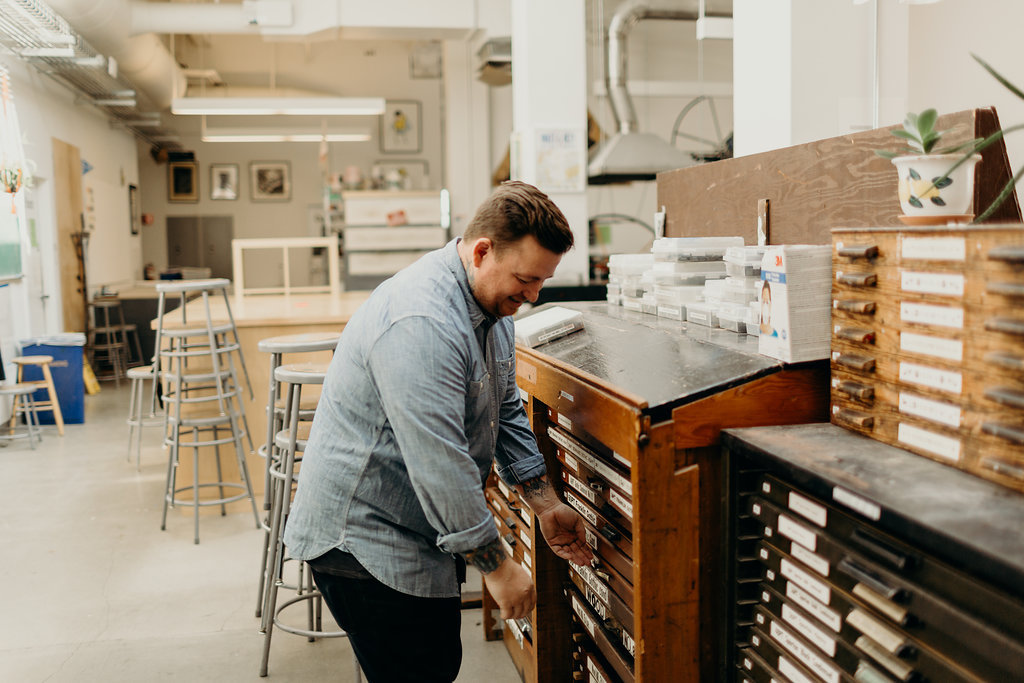 What would you say to someone who is considering art school, but is unsure about the return on investment?
I can honestly say this is the most incredible time ever to go to art school. One reason is that the intersection of technology and creativity is booming. For example, at PNCA, creative coding and emerging technologies have been so popular that we launched a special program called Make+Think+Code to be our cutting edge lab that focuses on (digital) fabrication and prototyping, creative coding, data science, systems-thinking, the internet of things and smart technologies, creative entrepreneurship, and STEAM pedagogy. MTC puts on workshops, institutes, symposia, and hackathons/challenges that attracts a diverse professional community. Right now they are partnering with Intel on a big environmental project that is redefining what is possible at an art school.
It is just really exciting to see how our 100+ year old art school continues to surprise, to be cutting edge, and to have our graduates sought after by the world's most influential brands, organizations, and collaborators.     
The color palette you work with is so cohesive and specific. How do you go about choosing tones for a particular piece?
I like contrast, plants, and bodies of water. I like to read poetry when I'm working on a piece. Those are the elements that set the tone for me.
Tell us a bit about your creative process. How do ideas come to you, how do you execute them?
I set up physical experiments to produce forms that lead to further questions. Like, if you were interested in weightlessness you could sit down and start drawing or you could get a feather and drop it from a height. Then you could bring a fan into the mix, or water, or a greater height, and so on. That is my process. I then draw, paint, photograph and print the results of the experiments.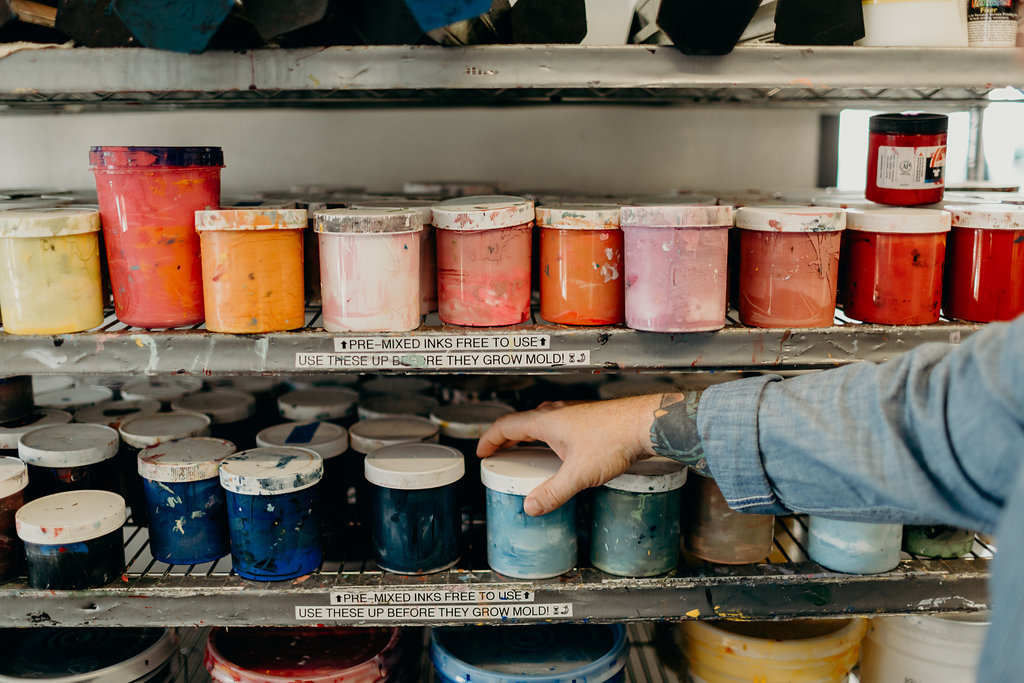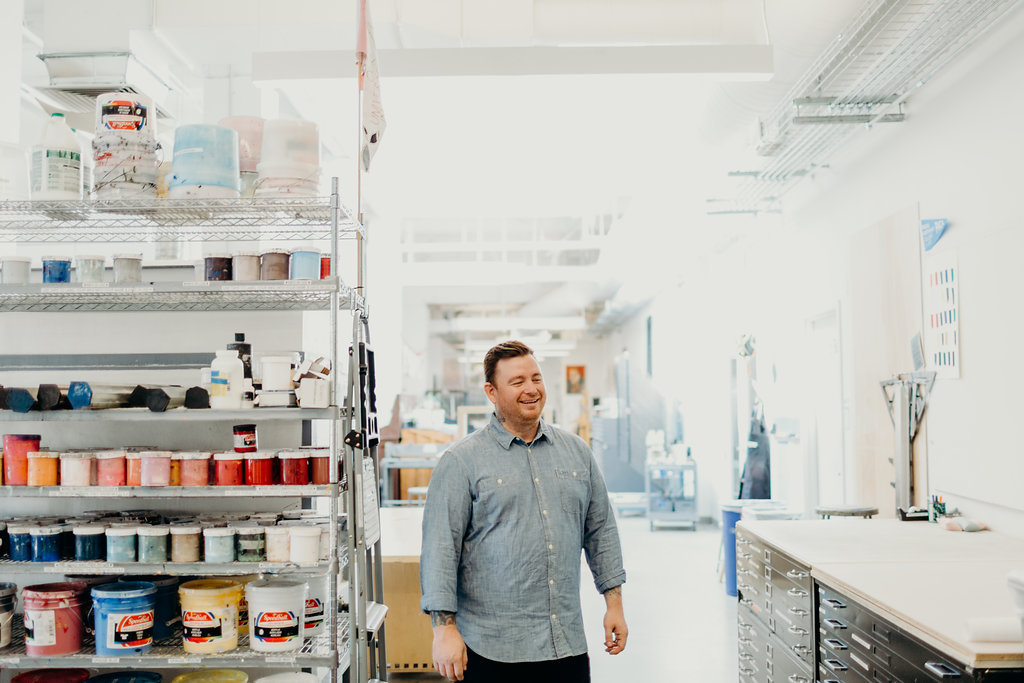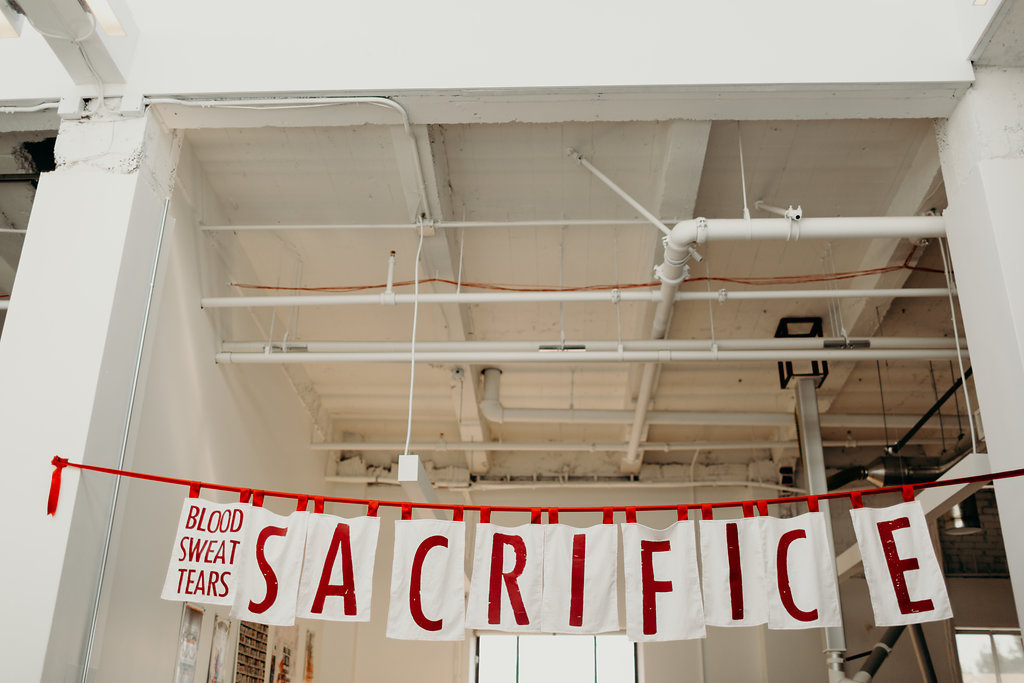 Your work rides the delicate balance of inspired by the past and living fully in the present. What eras of design inspire you most? Do you try actively to keep things modern?
I look at everything. I am a natural born forager. I am inspired by the process artists of the late 60's because of the mindset, but I am blown away by what is going on right now.  
Who are some of your favorite artists/designers (past  or present!)?
Eva Hesse, Ping Zhu, Joan Mitchell, Jana Schroder, Tatiana Trouve, Paula Scher, Marina Abramovic, Lianne Barnes…
Finally, give us some advice on frustration/failure. What's your advice for artists who feel stuck or unable to express themselves in the way they'd like?
I know the feeling well—the answer is process. Set up a form experiment and do a hundred or more studies. Don't put any focus on the final piece. Take your favorite study and build it in a different medium. Then translate that back to the medium that you want to make progress in and keep repeating the process until you are exhausted, lose your mind, or make a breakthrough.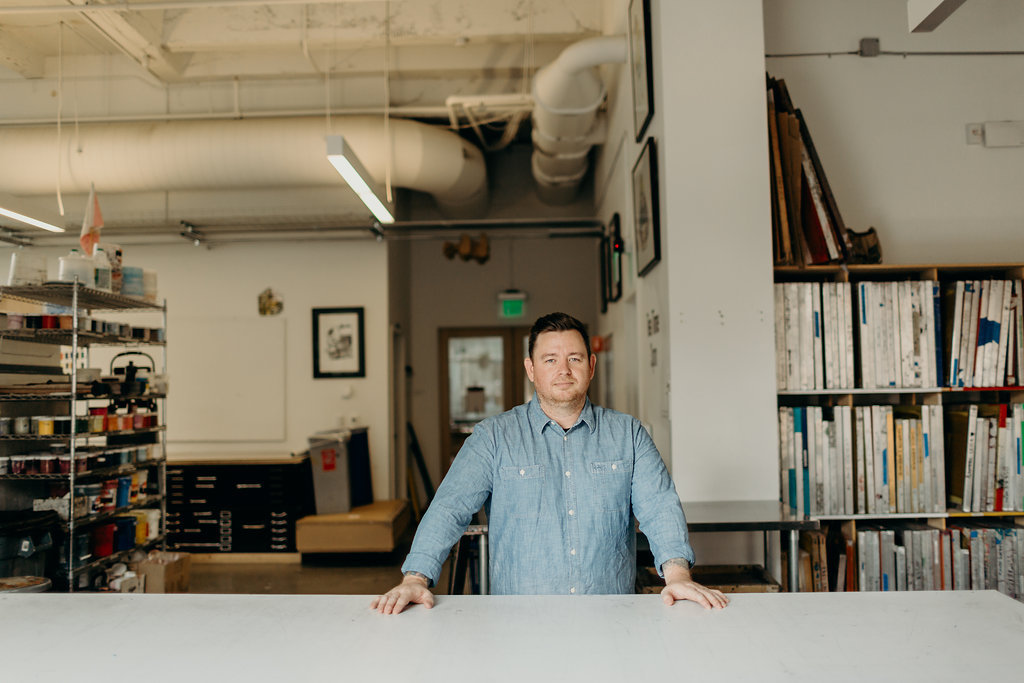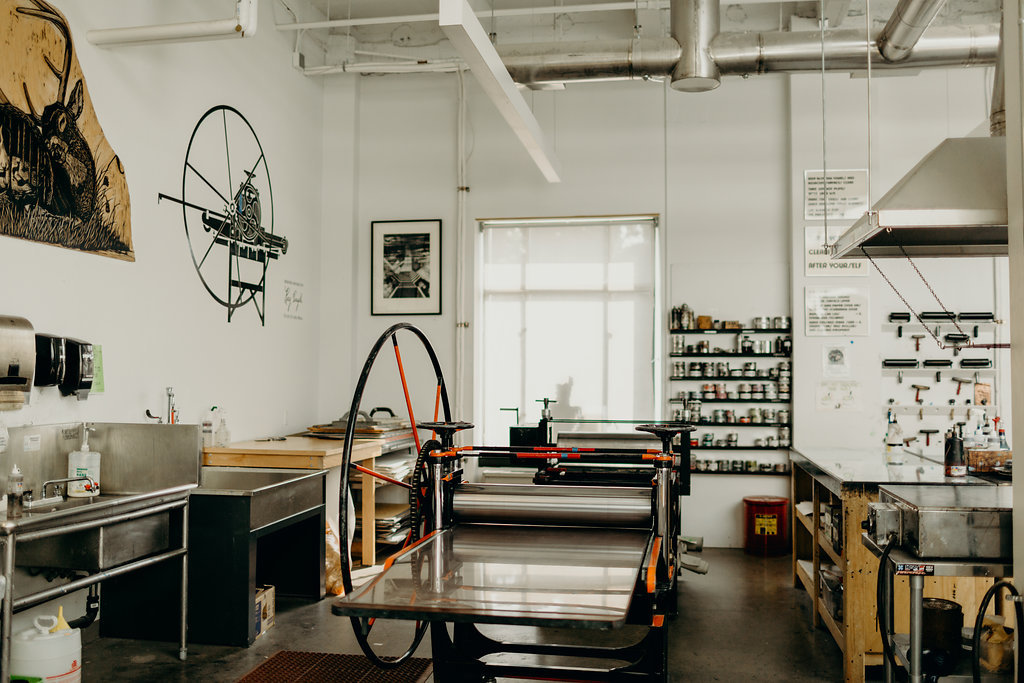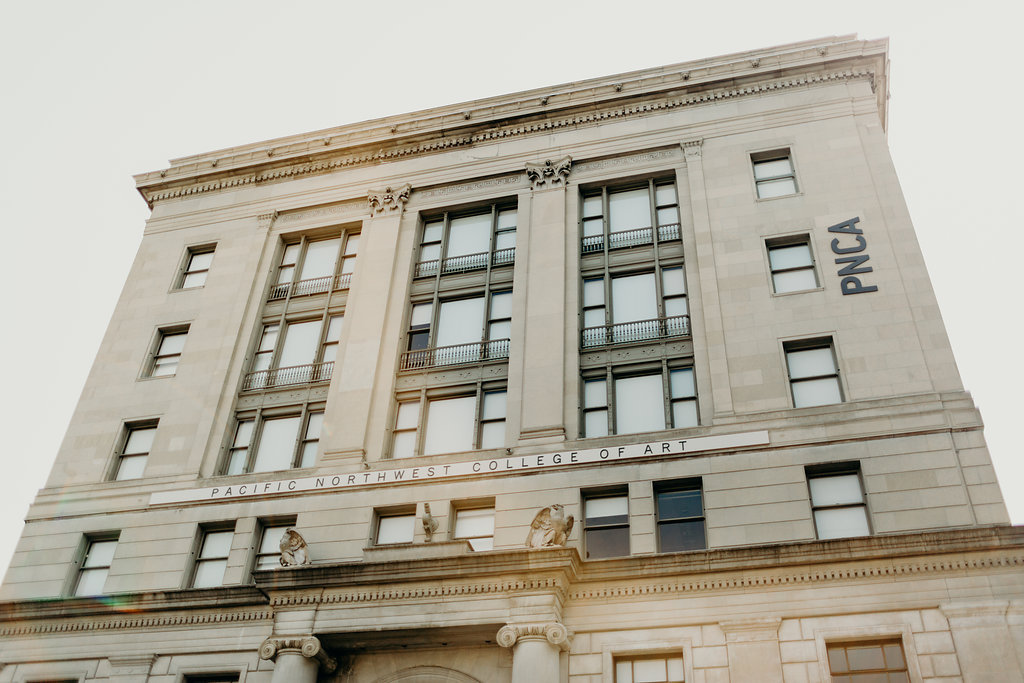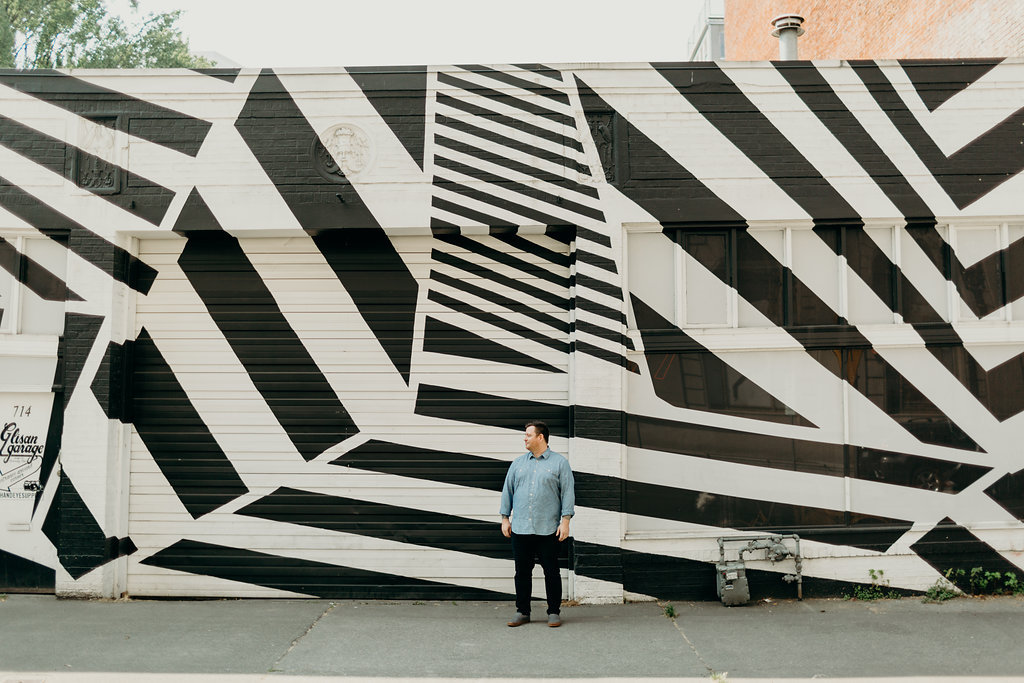 Shop Matthew Korbel-Bowers
Offing Metal Print
by Matthew Korbel-Bowers
$49.00
Die Trying Canvas Print
by Matthew Korbel-Bowers
$85.00
The Weight Of Light Framed Print
by Matthew Korbel-Bowers
$42.00
Future Globes 003 Throw Pillow
by Matthew Korbel-Bowers
$29.00
Park Plants 002 Tote Bag
by Matthew Korbel-Bowers
$20.00
Under Golden Gate Comforter
by Matthew Korbel-Bowers
$109.00
Secret Surf Map Metal Print
by Matthew Korbel-Bowers
$49.00
Save As Legacy Guts Art Print
by Matthew Korbel-Bowers
$24.00