Foxfire Mountain House is the sprawling forest estate of your dreams. In fact, it's better than your dreams; it was probably created by well-meaning forest nymphs who want us to share in how dreamy their world is. But here, amongst us mortals, the inn is run by the family of S6 photographer Arden Wray. We chatted with Arden's mom, Eliza, about how the home's historic details serve as decor inspiration and how much she wants to have s'mores with you.
How long has your family been with the Foxfire house?
We bought Foxfire in the Spring of 2013 and the adventure to restore the 100+ year-old inn began!
Decorating for guests can be very different from decorating for yourself/your family. How do you go about creating a space that many different people will be inspired by?
That's really true. We went with what we liked and hoped our guests would like the design and details too. Sometimes when you try to appeal to everyone and be safe with tons of neutrals and nothing particularly full of personality, you don't actually appeal to anyone. We shop vintage and hand-crafted a lot, which makes the rooms feel unique and special to us. And with vintage, we can have velvet sofas and leather poufs and if they only last a year or two, they're replaceable.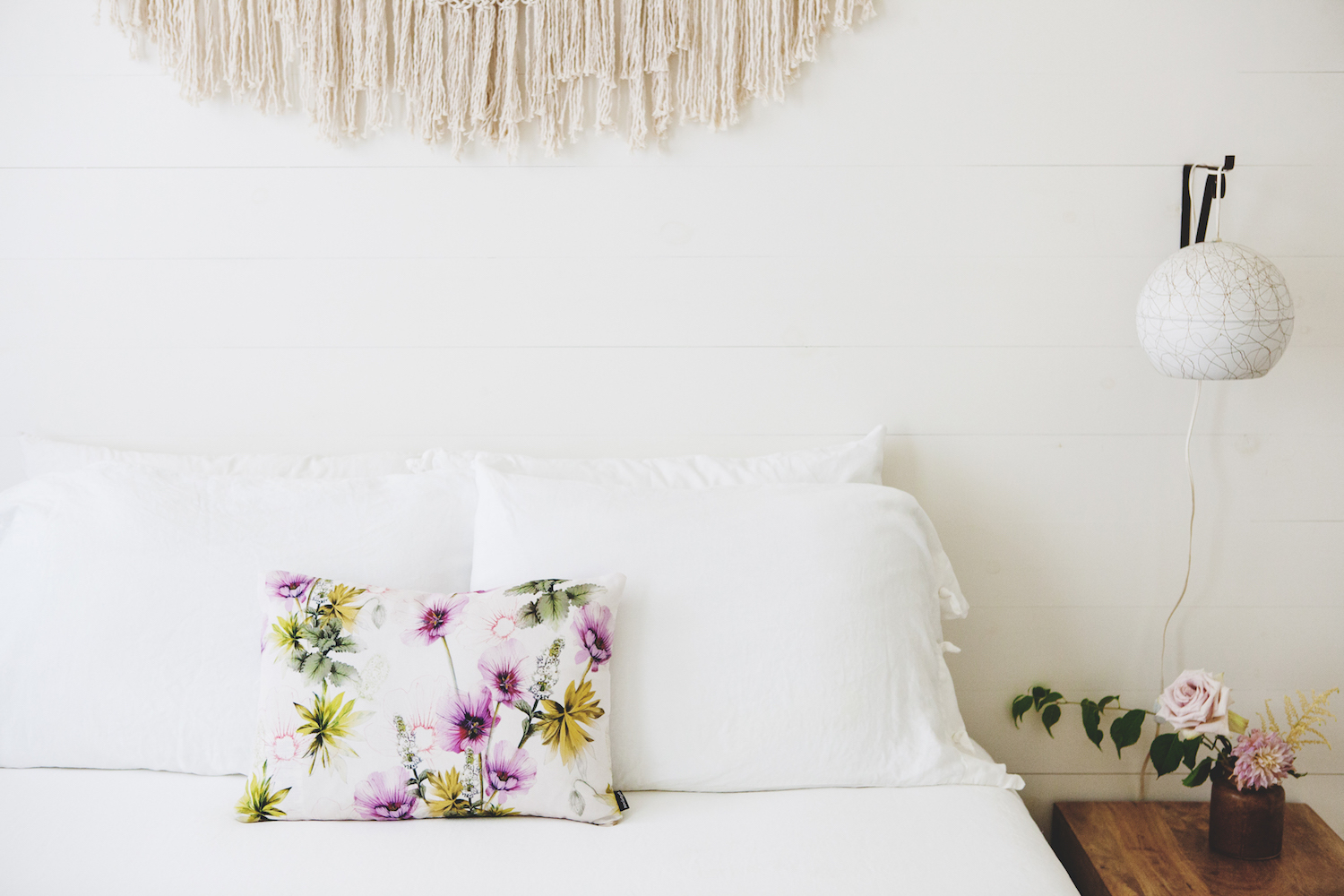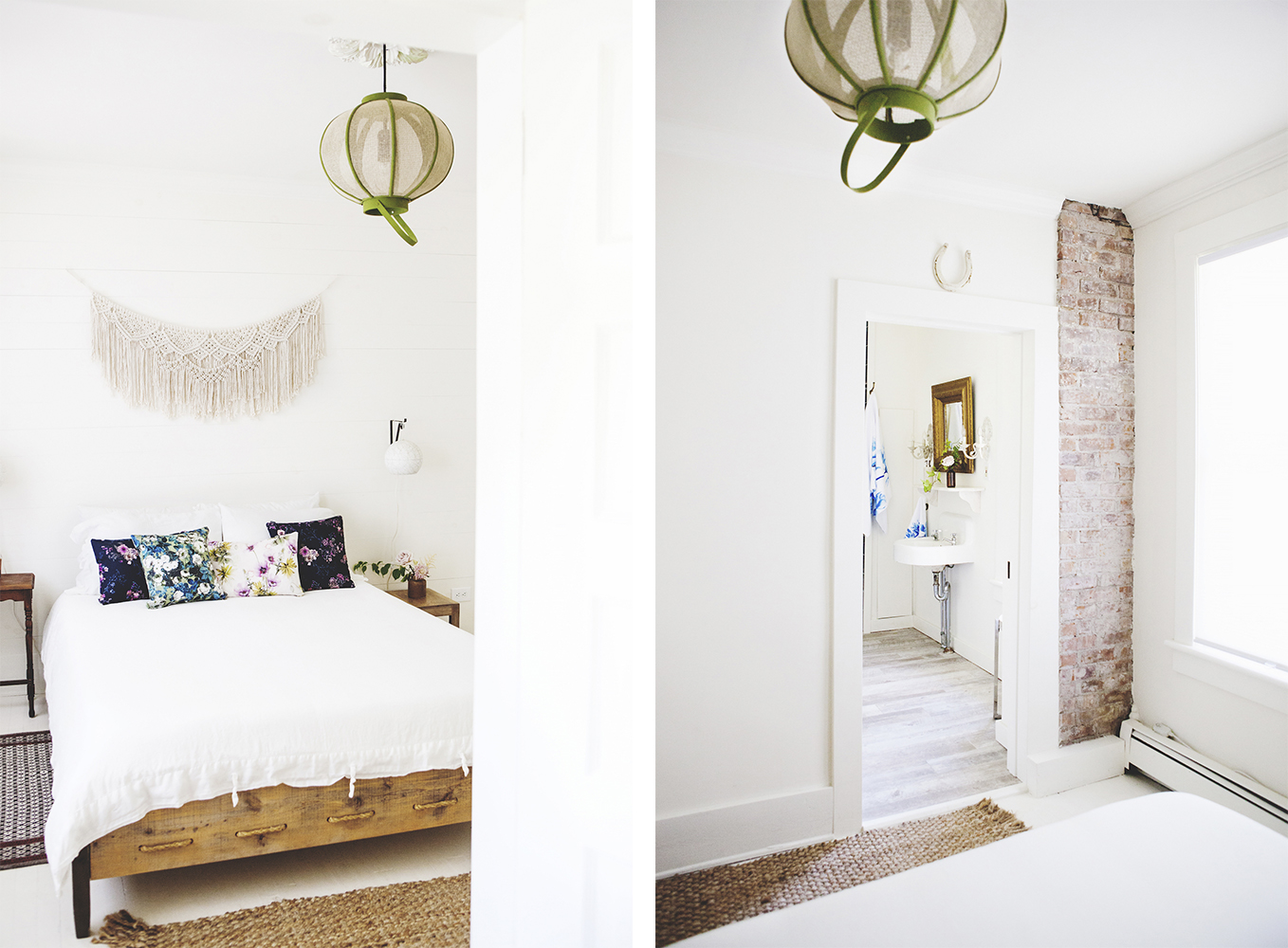 Japanese Boho Floral Throw Pillow, Geranium & Gardenmint Throw Pillow, Midnight Garden Throw Pillow
What is your favorite room in the inn?
The lounge with the stone fireplace is our favorite room, probably because the fireplace was actually hidden behind drywall and we had to work to reveal it. Now, it's a gathering place for guests and friends to relax and hang out with hot cocoa or a glass of wine. There's always lots of conversation and music playing on the record player.
With the rise of bnb culture, do you find that people are seeking out cool places to stay just as much as they are seeking cool places to visit?
Absolutely. I know we do too when we travel. Staying in a great place adds to the whole trip experience when you're away and we're really aware of that. We want Foxfire to be not only memorable, but one of the highlights of being away from home. Nobody wants the old style of chain hotel experience anymore where every room looks exactly the same no matter what city you happen to be in. The rise of bnb culture and the blossoming of indie boutique hotels around the world is the best thing that's happened to the hospitality industry. It's new and vibrant and we're so thrilled to be part of it!
Foxfire is over 100 years old, which seems to be the catalyst for all it's charm. How do you make such a space feel modern while still retaining the antique details that are so unique?
It's a fine balance. The bottom line is, things have to work. We can have lovely old vintage sinks and faucets, but there has to be hot water and a shower that's enjoyable for guests. We've kept the beautiful original windows with the wavy glass and compensate for any heat loss with fur throws and a roaring fire. We love the old wood floors and transoms over the doors but we've brought a modern sensibility in with the global style of the design. Our guests are world explorers so we wanted to reflect that with the Moroccan tile floors, sari curtains, and nature collectibles.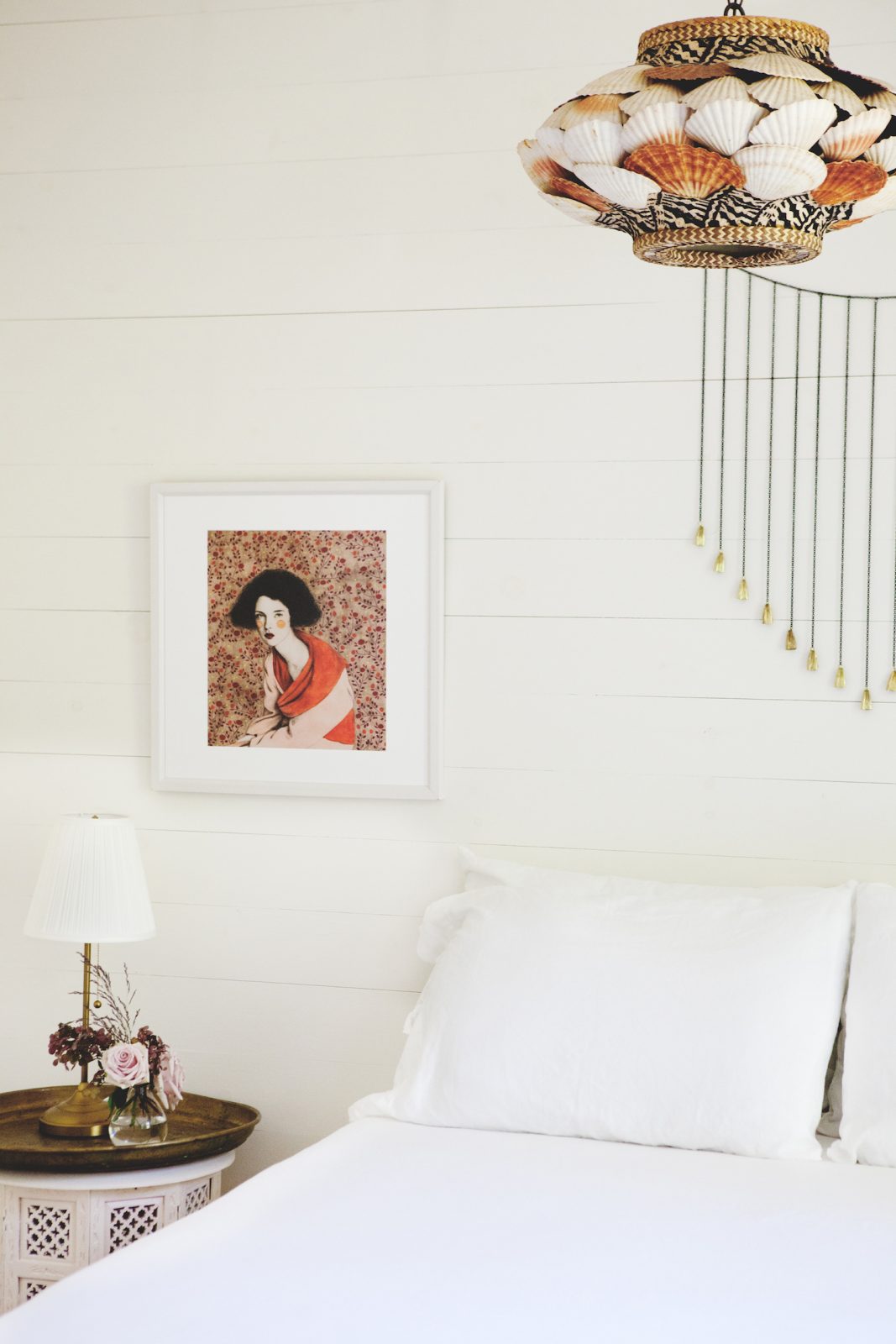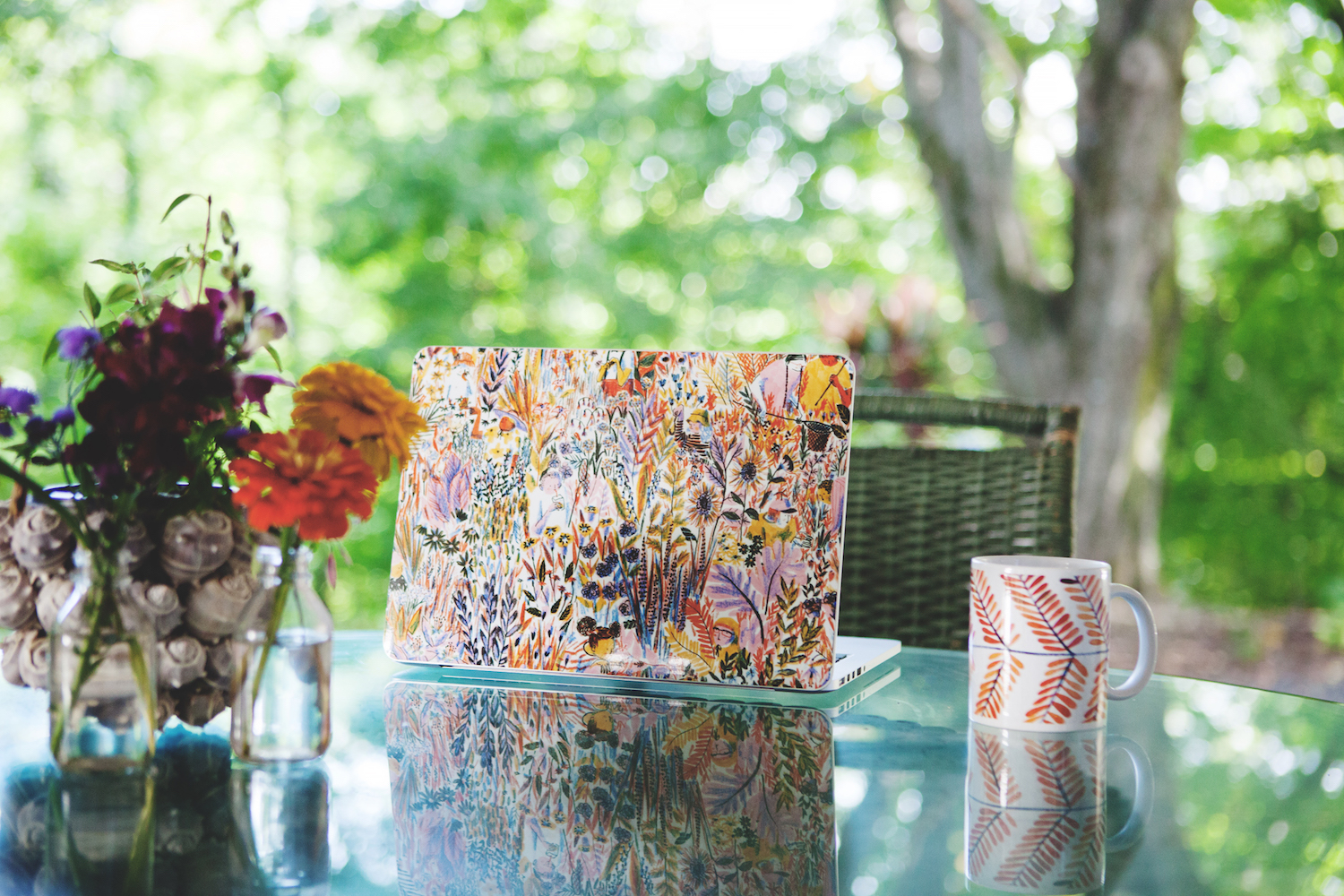 Do you have any go-to prints/patterns that always make you feel good?
We have a soft spot for vintage looking chintzes and florals.
How did you go about choosing the inn's cool color scheme? Do you think this helps in creating a calming environment for guests?
We kept everything as simple and uncluttered as possible,  white, wood, touches of black, blue, green, gray, the colors of nature. We definitely hope our guests will feel calm, cozy, and comfortable too.
Making people feel at home is truly an art. Do you have any tips on how to decorate/interact with guests so they have this rich experience?
There is an art to hosting, knowing when to be present and when to disappear so guests can feel ownership of the space and truly relax without that sense of being in someone else's place. We want guests to put their feet up and make full use of the grounds. Chill out in the hammock, roast marshmallows over the bonfire, picnic under a tree. We do a happy hour wine and cheese on Saturday evenings and the guests can mingle and get to know each other as much or as little as they're inclined before they venture out to local restaurants and bars. It's really just about creating comfort, asking if someone like a cup of coffee or a beer or an extra blanket and trying to anticipate that. We have lots of fresh flowers everywhere and that's just a nice thing for anyone to enjoy.
There are some bold, yet incredible, decorating choices (wallpaper! tile!) throughout the inn that a lot of people would be afraid to try. Do you have any tips on how to make stand-out decor choices with confidence?
Always go with what you like and you can't go wrong. Everything is changeable so it's fun to try different things, especially with smaller items like lamps and pillows. Sometimes it can help to have a theme or style in mind so you have a way to self-edit your choices and not create a hodgepodge if you love a little of everything too much. For us, the bold wallpaper and patterned tiles are strong statements in otherwise simple rooms just to add a little zing.