Norway-based artist
Isabelle Feliu's illustrations have 
mastered the allure and constant movement of stylish women.
With Mannerist tendencies that exaggerate form, her girls could be anyone; they aren't definable by anything other than their own style, expressed through the clothes they wear and the scenes they inhabit. We caught up with the Canadian-born illustrator to talk about how boredom lead to her desire to draw and how being a "feminist artist" snuck up on her.
You're originally from Quebec City, but are now living in Oslo, Norway. What brought you to Europe?
The main reason for moving to Norway was a to be with my boyfriend, but I had been thinking about moving away for a while. I didn't exactly know where, but I had been living, studying and then working in Montréal for 4 years and felt like I needed a change. I was a bit bored of my routine and not very satisfied and fulfilled with the direction I was taking—I just wanted everything to change!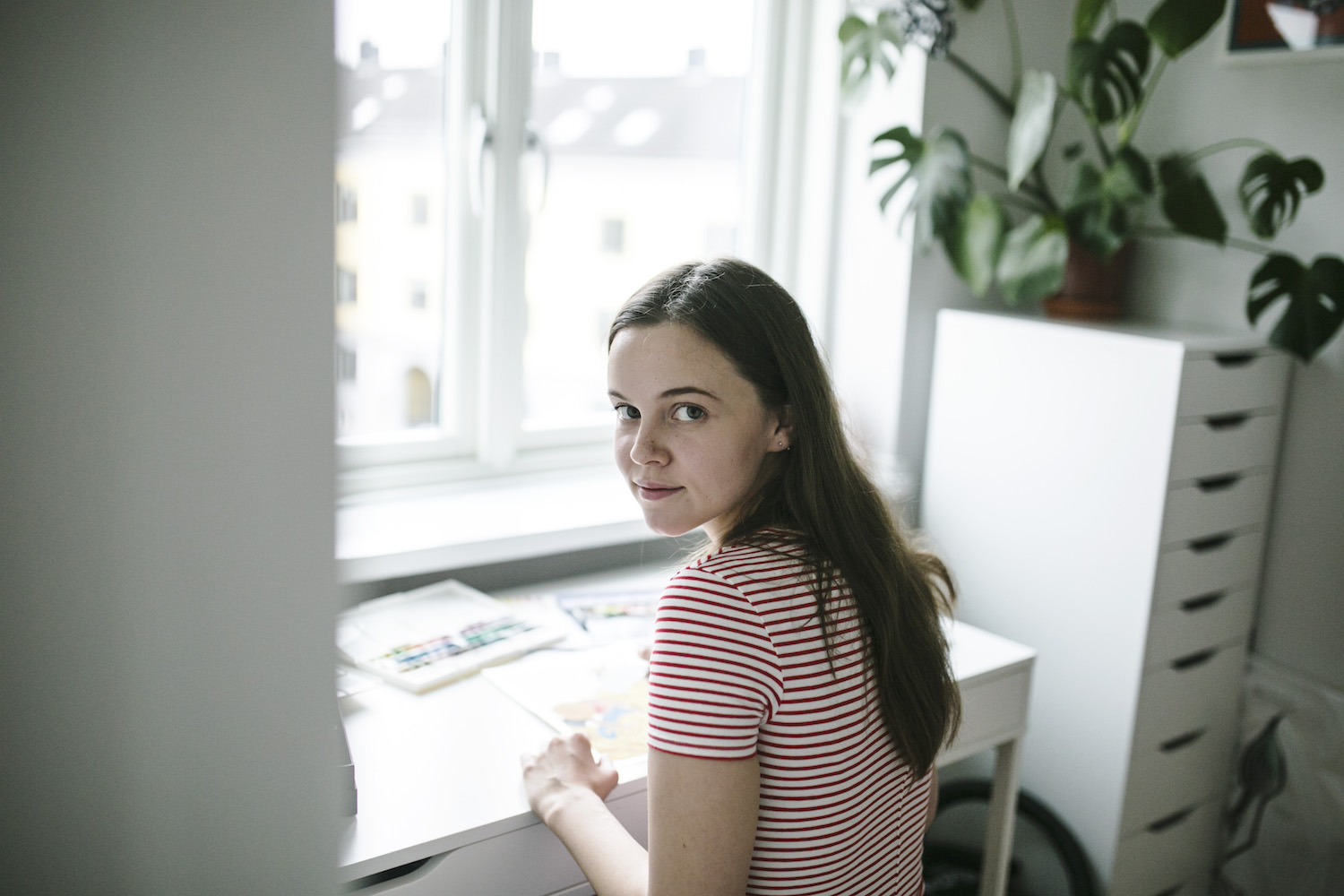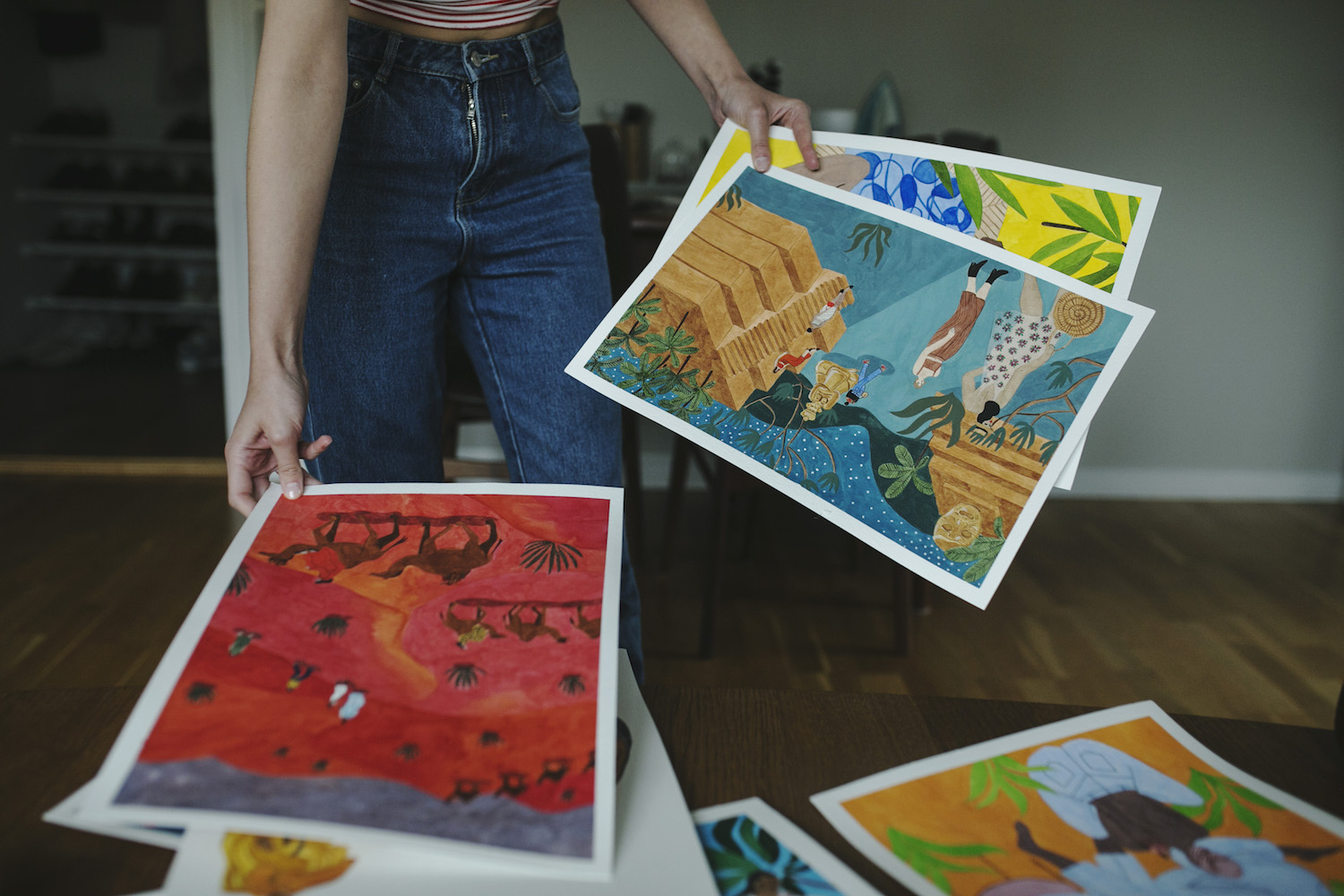 Do you find that living in an unfamiliar place enhances your creativity by taking you out of your comfort zone?
The comfort zone concept has always felt a bit foreign to me; I sometimes feel like I don't have one. I'm just very comfortable with change, maybe because I've always travelled a lot and have moved so much in the last years. After two years, Oslo isn't really unfamiliar to me anymore, but I would say that travelling in general is my biggest source of inspiration. To me, it is not really about getting out of my comfort zone, but more about seeing new things—plants, foods, traditional clothing, landscapes, animals, anything that I like to include in my illustrations.
Has art always been a part of your life? How long have you been drawing in your current style?
I have always liked to draw, and I have also always been obsessed with fashion (which I studied),  but I never gave a thought about becoming an illustrator before moving to Norway almost two years ago. I knew I wanted to do something in fashion, but I wasn't sure what. I definitely thought of myself as a "fashion girl" rather than an artist. When I got here and at some point stopped being a tourist, I had no job and not many friends, so I had a lot of time on my hands. So I guess I just naturally started doing what I loved and what I hadn't had the energy and time for in years. It felt great and I just started exploring different styles and mediums until I started to develop my current style.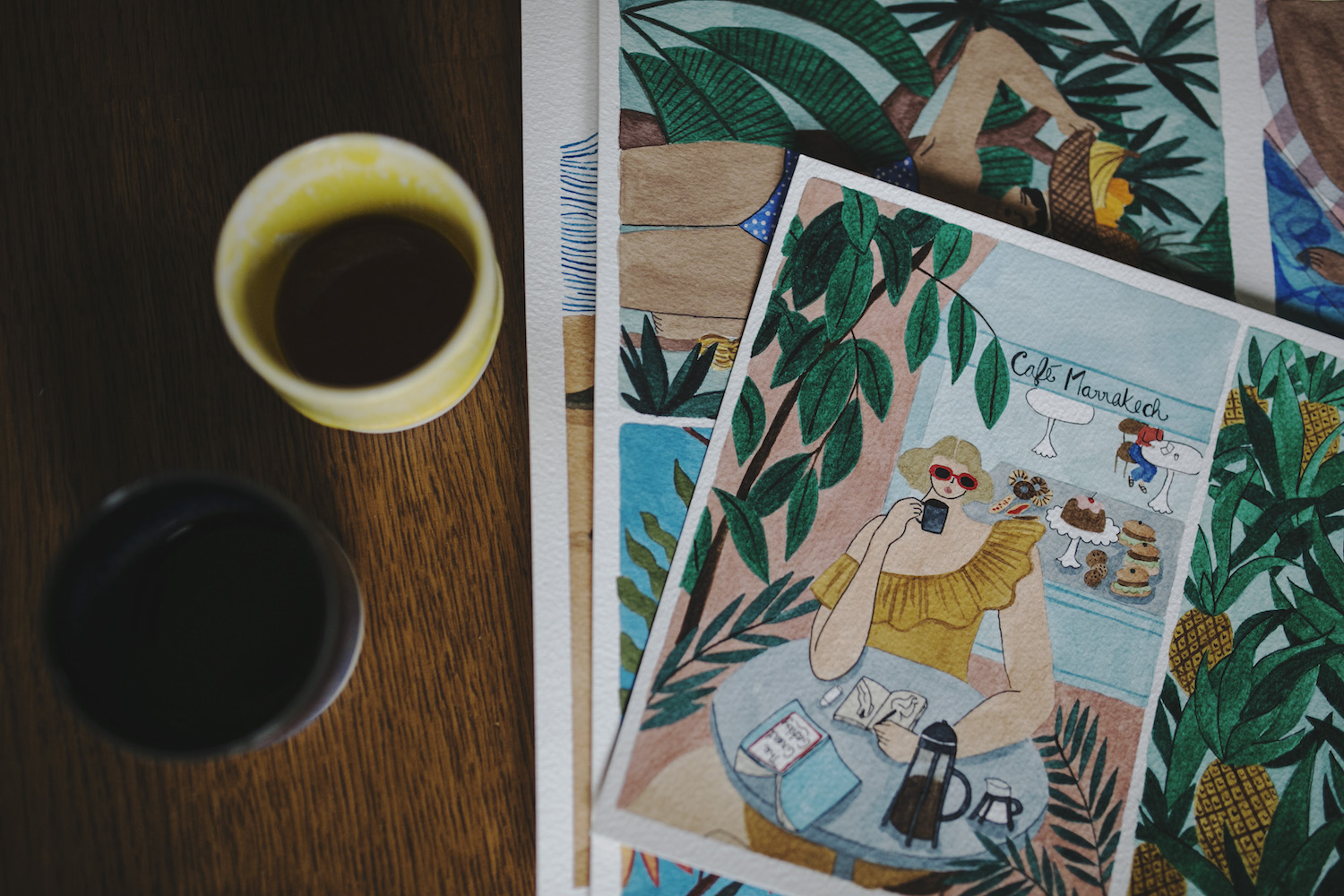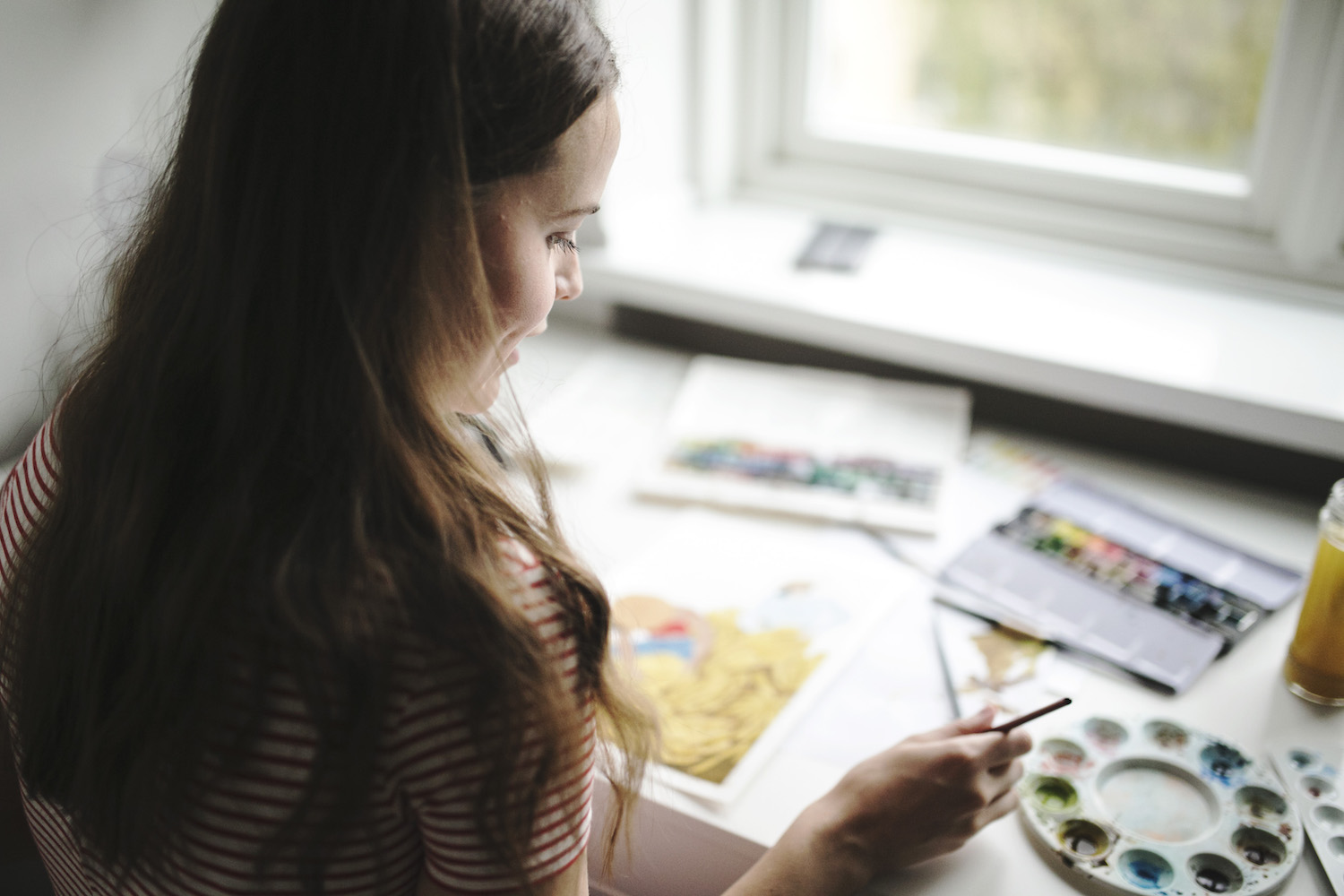 Your work is obviously really inspired by fashion. Are there any other artistic mediums that influence your illustrations?
I am very inspired by the work of some great artists like Matisse, Gauguin, Picasso and Frida Kahlo. I also love looking at interiors and architecture and I usually get a lot of inspiration from it. Here in Scandinavia, interior trends are very important and it is the norm for people to have very stylish and cozy homes, it would be impossible not to be influenced by it! These days, I am also really into pottery and ceramics, whether from ancient Egypt or painted pieces from other illustrators I come across on Instagram, like my good friend Josefa Lopez. I am especially in awe with the work of Tortus Copenhagen, something about the shape of his pieces and his "making of" videos that I could watch forever!
Speaking of, what is it about fashion specifically that speaks to you? Who are your favorite designers to draw?
I have always been interested in fashion. It's about self-expression and individuality and it is also a lot of fun to match things and discover new designers. At the beginning, my illustrations were a bit like wish lists; I was just dreaming about beautiful clothes I couldn't have, places I couldn't go.
It is very difficult for me to choose favorites since my tastes tend to change, as do the designers! I have been in love with the designs of Josep Font for Delpozo and the surreal world of Vivetta. I also love to illustrate the funky details of the last Gucci and Dolce & Gabbana collections. Since I am also very inspired by tropical landscapes, I often include swimwear—I especially love to include pieces from Mimi Hammer, I would love to work with them sometime!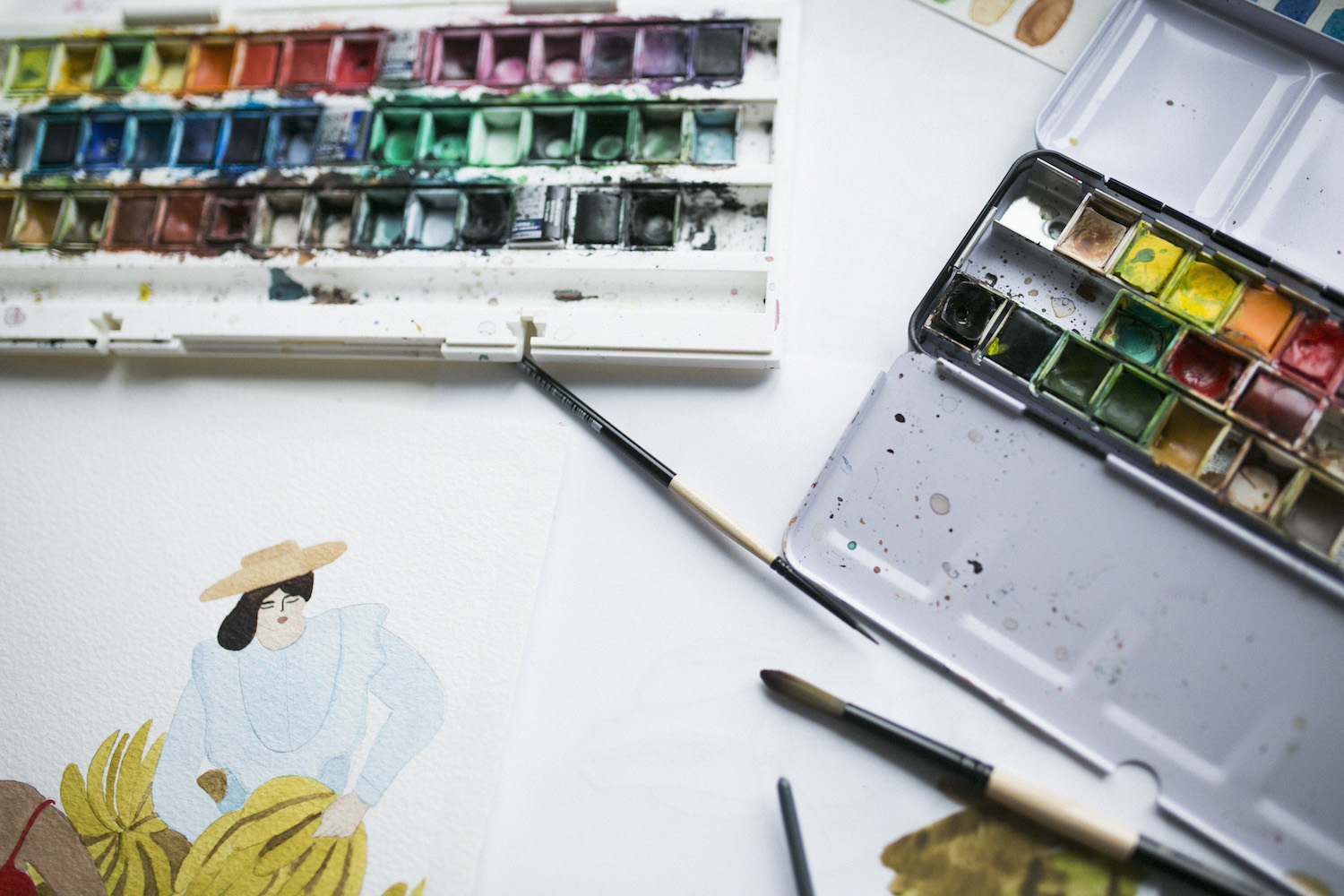 Your color palette is so varied, yet so cohesive. How do you use color to create mood or express seasonality?
I usually look at pictures on social media and especially on Pinterest to find colors combinations that I like, it really can be pictures of anything. I like my illustrations to be light, playful and colorful, I usually want them to have a positive vibe and I guess I translate that by bright contrasts, sometimes pastels. I would love to explore different palettes and seasonality more, but it is definitely a challenge since I am very attracted to bright colors and summer vibes.
I love the movement that we're seeing lately where fashion isn't considered vanity, but rather another form of female empowerment—individual expression at it's highest form. Do you intentionally work this idea into your illustrations?
I didn't really think about it when I first started, I guess I was very concentrated on finding my own voice, style and way of exploring. I discovered that I just loved drawing and painting in my specific style and then I started getting these wonderful comments from women who said that they felt so empowered by it. It made me feel very inspired and I started pushing it further and now I could say that I work on it more intentionally. I love to illustrate diversity and I definitely want my girls to be different types of fashionistas.
One thing I love about your work is how recognizable it is—it's always definitely yours. What tips would you give someone who is struggling to find their own style?
You definitely need to explore. I remember reading advices on blogs like "follow your heart" and feeling so annoyed by it; it really isn't that simple! I think you shouldn't be afraid to try to make a 100 sketches in a day and throw them all away at the end because you are not there yet. I value being curious, being an observer and just considering everything as a potential source of inspiration. There is so many things that we don't know or haven't seen yet that could be THE thing that inspires, so I think it is important to keep an open mind. At some point, I started feeling like I my illustrations were reflecting my personality in some way and that I had found my aesthetic, but it wasn't like BANG! It comes slowly and even then, things keep changing, evolving and you find yourself questioning your work. So curiosity, perseverance and patience are key in my opinion.
Finally, who are your own personal fashion or art icons?
Definitely Oroma Elewa, she just is such an inspiring woman, I never get tired of looking at her pictures of looks, interiors or travels. She makes everything fit so naturally and beautifully. I also love Garance Doré, I have been following her from the beginning, she made me discover so many names through her blog when I was a teenager. She is a blogger and an illustrator, but also a writer and an amazing business woman, she is such a role model to me!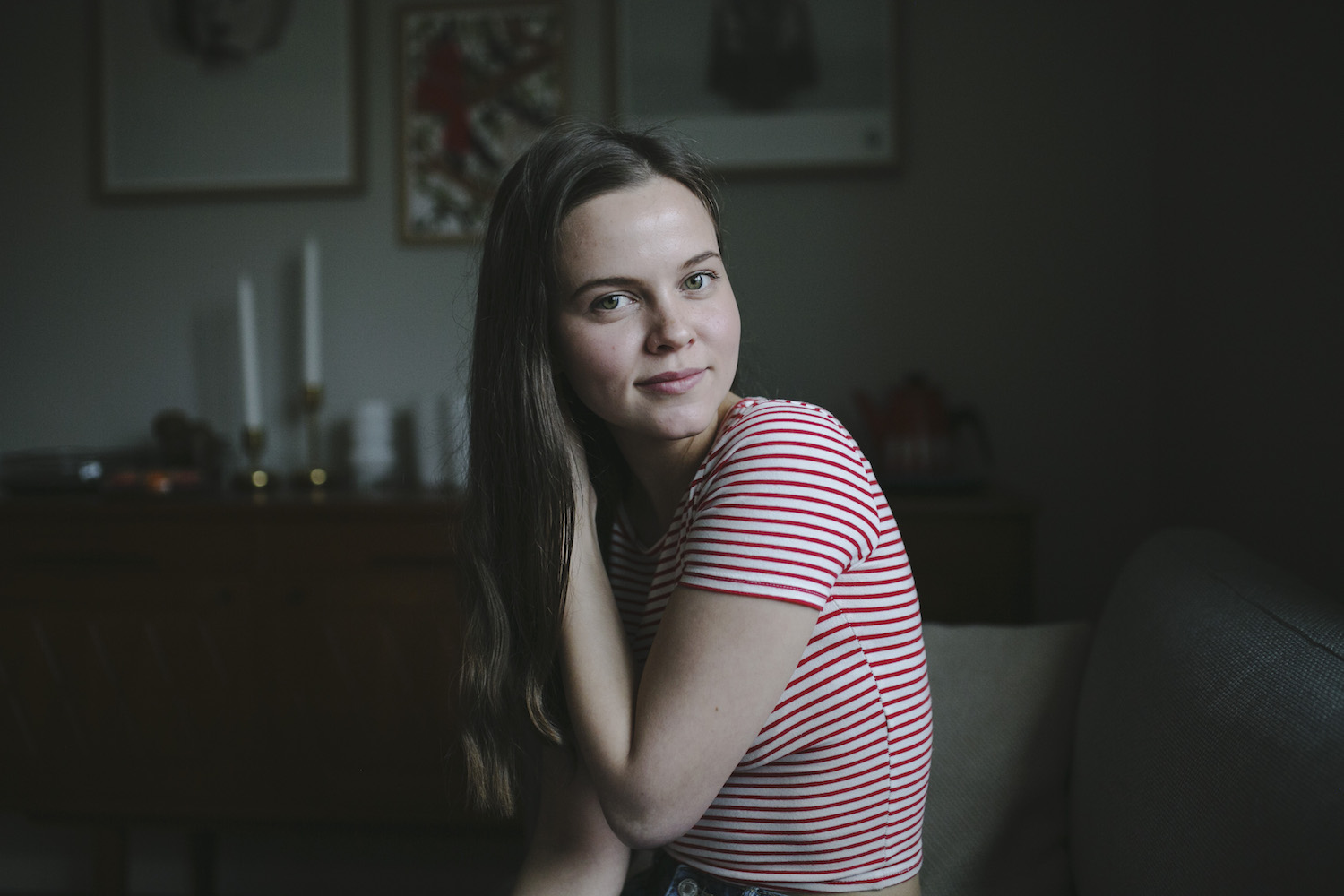 Shop Isabelle's work here:
Mister Zimi Jumpsuits Canvas Print
Hamac Chillin Laptop Sleeve
Insects And Turban Framed Print
By Far Shoes Carry-All Pouch
Benu Made Earrings Tote Bag
Samuji Spring Summer Stationary Cards