Our amazing (third!) quarterly zine is here and we wanted to give you an inside look into the lives of one of our featured artists.
Elena Kulikova is a world traveller, a self-taught photographer, and an inspired soul. She lets us in on how her passion for capturing nature, including human nature, has manifested in a completely unique point of view and a daring aesthetic. 
I see that you're a self-taught photographer. Can you tell us a bit about how you learned this craft and what drew you to the artform?
I was born in Alma-ata, Russia, the land where apples originate. I loved traveling on the trans-Siberian Railway with my mom when we would visit my grandmother. I moved to San Francisco when I was ten which was definitely life changing! At seventeen I started modeling and that turned me on to the world of photography. Multiple exposures and light leaks really enchanted me; I was really intrigued by the the idea of bringing two scenes together. Soon I moved to Vancouver and started photographing railroads, abandoned buildings, and sunsets. I moved to LA briefly when I was nineteen and began acting as an extra in films. One day on set, I had the courage to ask a beautiful actress sitting next to me if I could photograph her. This became my first portrait session with double exposure, and when I developed the film I was so in love with the effects I knew that photography what I really wanted to do.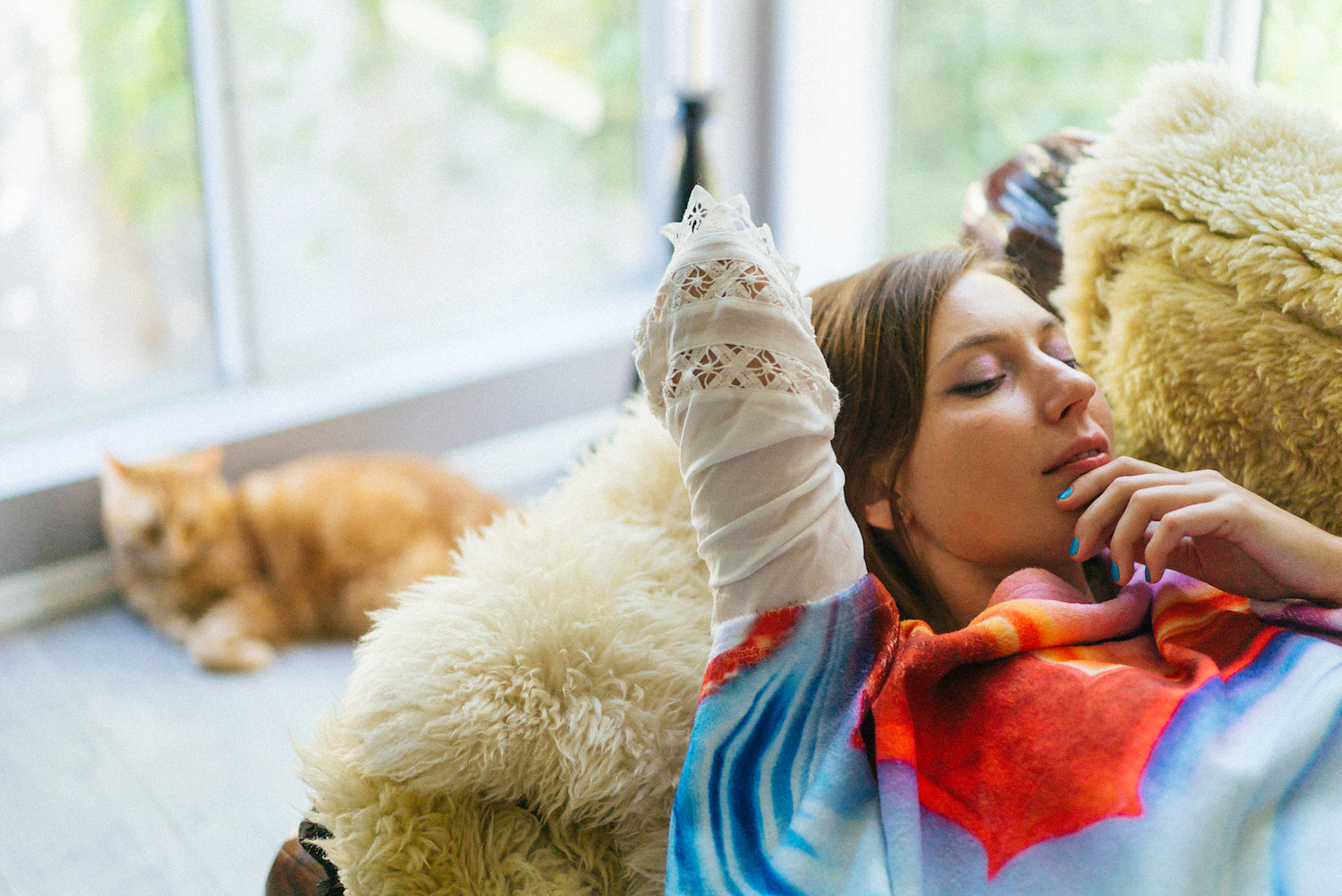 How has travelling and living all over the world inspired you?  
When I was twenty I moved to Amsterdam. I was still modeling, but slowly tried to make connections in the fashion world as a photographer. Modeling agencies loved that I was willing to photograph models' portfolios because they knew I had the inside perspective of what a portfolio book needed. Traveling throughout Europe, it was a very exciting time of learning, I dove into digital photography and I worked with so many talented artists!
I then moved to Oahu at age twenty-five and began playing with film again. I had a new flow of inspiration from all the elements surrounding me. There I discovered my great love for nature and my artwork became very colorful. At twenty-seven I moved back to the Bay Area, meeting many inspiring musicians, wearable technology artists, and sculptors that further inspired me to try new things with photography.
I've only been in LA for two months, but every day has been magical. It feels like every step I take is in the right direction. I love everyone I meet, the sunshine, the architecture, the landscaping, everything inspires all my senses!
Can you talk a bit about your interest in crystals and their relationship to immortality? What parallels do you see between photographs and these natural structures?
I grew crystals on portraits two years ago for an exhibition called Crystallize. My art studio definitely looked like a meth lab! Crystals have a highly ordered structure and agates (which really inspire me) are metamorphic rocks that form within lava under high pressure of trapped gasses that slowly precipitate and leave incredibly beautiful mineral deposits in concentric layers. I love that crystals are unchanging forms, eternal objects in glistening angular structures.
Photographs also trap moments in time, preserve the present, and attempt immortality.  I grow floral crystal gardens and crystal portraits because I feel like human beings, and all life forms, are like precious stones slowly forming intricate, strong yet fragile beauty over time.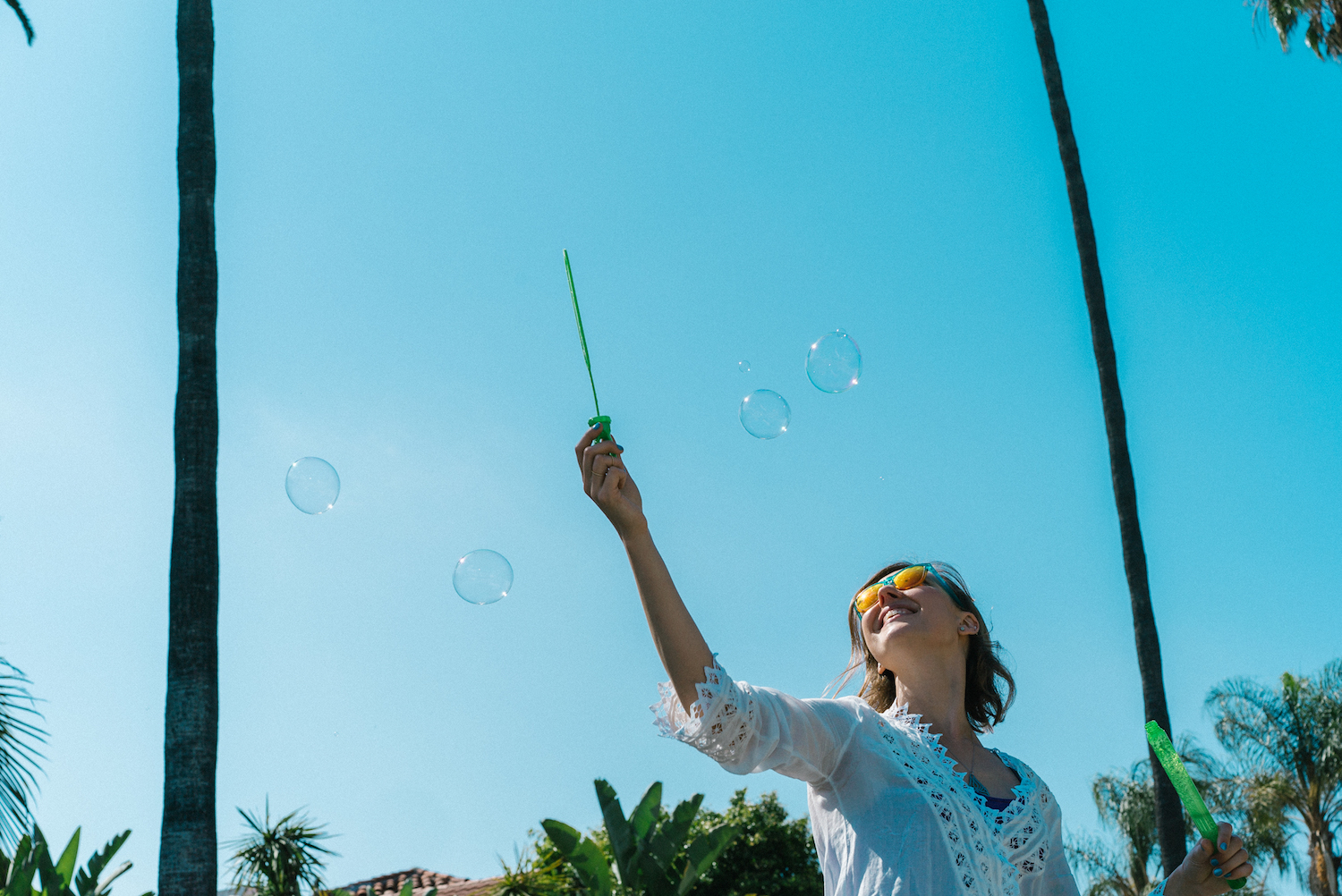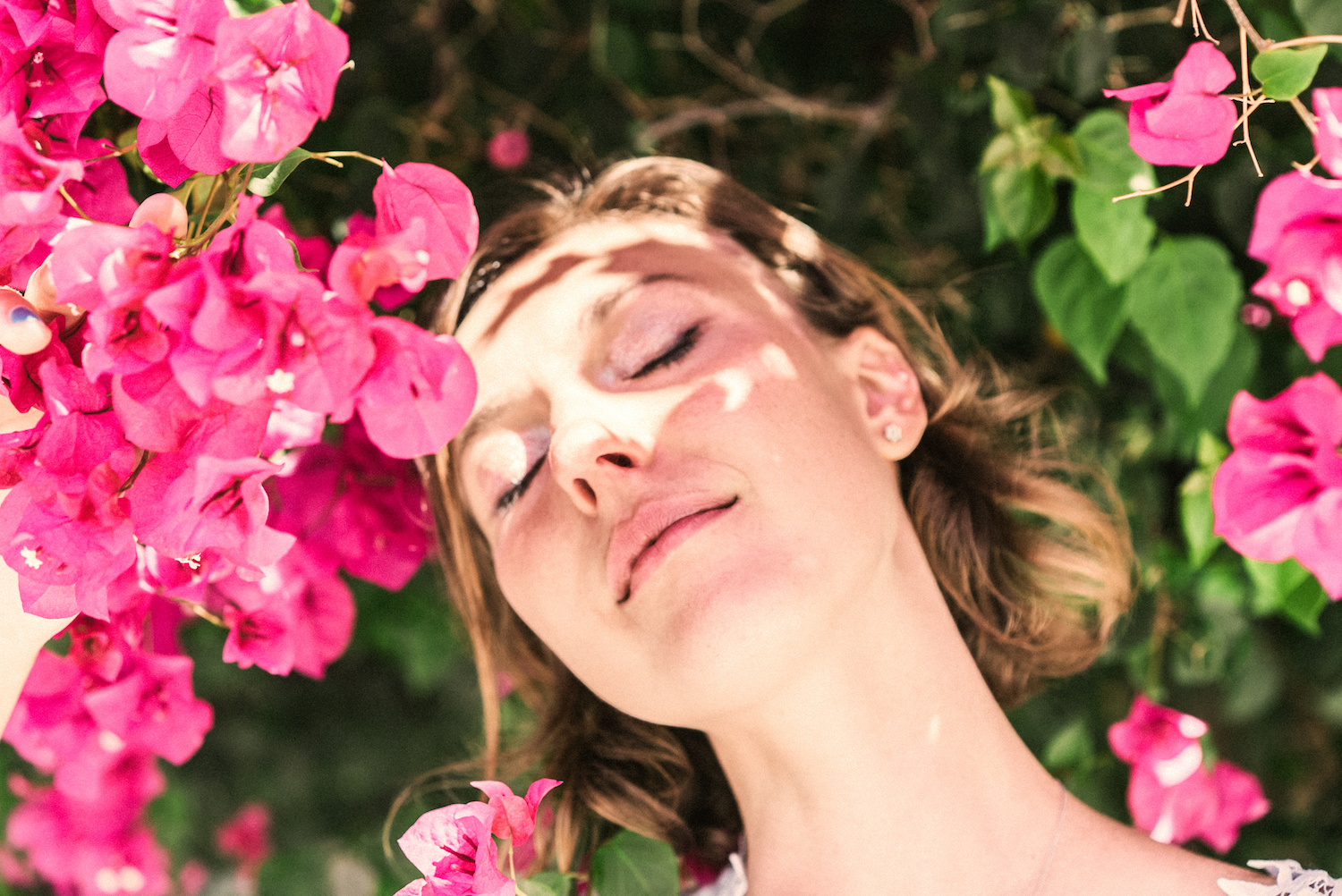 How do you feel, as a photographer, about the proliferation of Instagram photography?
I was pretty late to the Instagram scene, just joining around two years ago. I personally love it, it's helped me connect with wonderful people all around the world and is a great tool to explore other artwork. The Instagram and iPhone boom has helped the world fall in love with photography, which is great.
I think some people call themselves photographers after creating a few images they're really excited about, and to me, that's fine. If photography inspires you and you want to label yourself as a photographer, you have to start somewhere!
What was the first photograph you took that you were proud of?
I was walking in a park at sunset with my first camera, a Holga, and I heard a large flock of birds in the distance approaching. I didn't know exactly where they were going to fly, but I focused my camera to the sky and then they all appeared above me. I took one exposure, followed them as they flew past some trees and took a second exposure on the same frame. The lighting and the mood was so perfect, it was one of my favorite photographs for a long time.
You often shoot many portraits and (in contrast) a lot of natural items. Why do you think you are drawn to these two subjects?
Nature is my biggest inspiration; all the amazing creatures, strange and beautiful plants, landscapes, the majestic sea and mountains, metamorphic rocks and crystals of all kinds, the sky. I'm also very inspired by people. I love the positive aspects of humanity, the art we create, the love we share, and technological advances. I'm always inspired by the human form, eyes especially.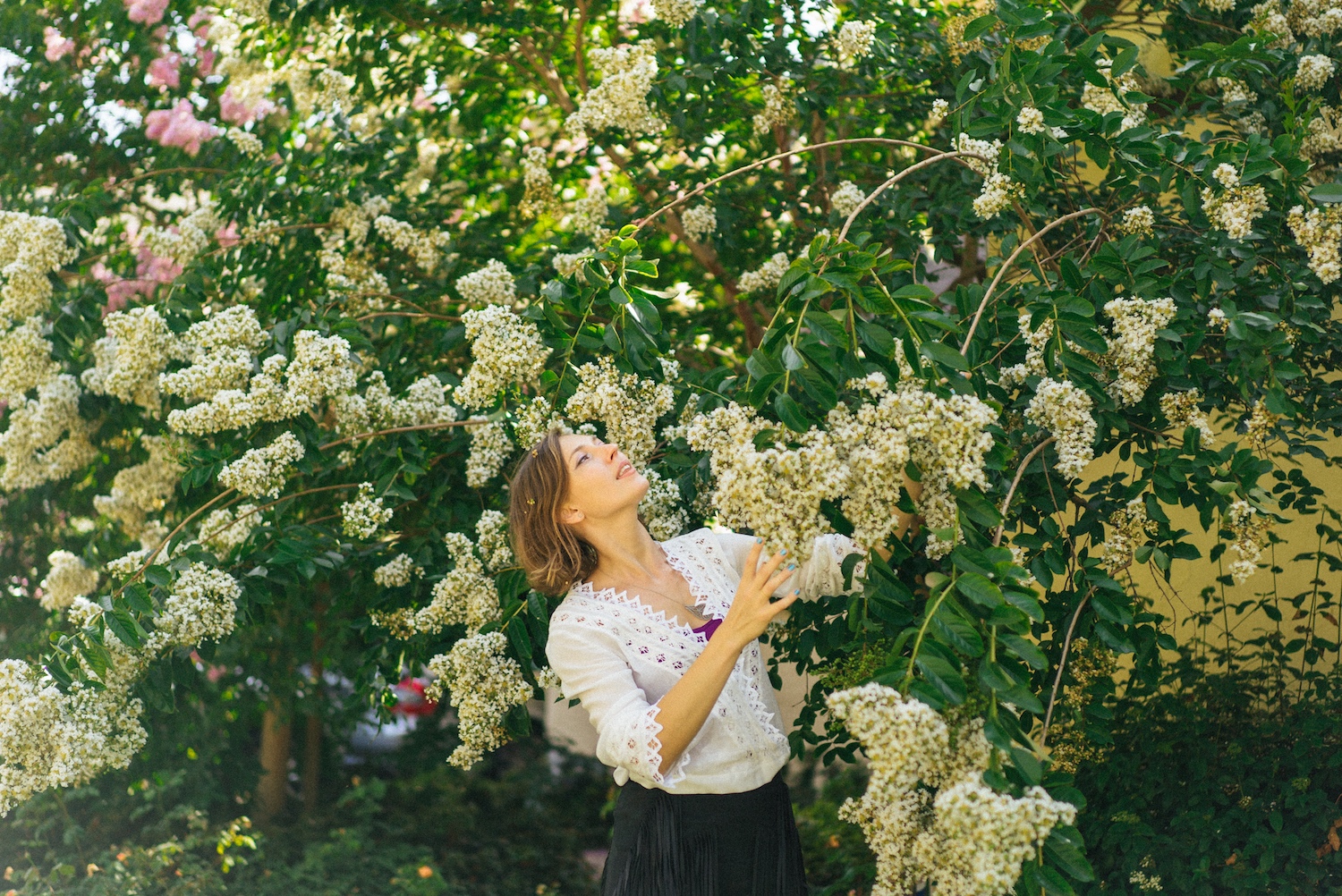 What's the most exciting thing about seeing your work in print (like in our zine!)?
I remember the day I signed up for S6 in 2009, and I remember the first day I ordered a zine. Holding it, looking through all the beautiful work, I couldn't help thinking that one day I'd like to see my artwork inside. Today that day came, and it feels really good! Society6 has definitely really helped my career as an artist more than anything else. Seeing my artwork in print, especially in large prints, feels like a such a sweet accomplishment.
Who are some of your favorite s6 artists?
Oh there are so many artists I love on S6! Quibe's beautiful lines, The Invisible Realm's dreamy collages, and Hue Bucket's work is so lovely and romantic. Also, my friend and muse Tracy Piper's colorful paintings and Marco Puccini, his artwork makes me so happy!
What's a typical day like for you?
I've been getting into coffee lately, so I start my day with a nice cup of pour-over coffee. I'm really loving Counter Culture! I love to play music that gets me inspired to start the day, lately I've been loving Joy Bellboy, Polica, Ratatat, Nils Frahm, and Kiasmos. Then, I'll dance a bit around the house, or play tennis to get active.
Throughout a day I love making lists (and accomplishing tasks!), reading poetry and writing quotes, and sharing those new-found quotes with my photography on instagram.
I might have a portrait session where I photograph an artist, or maybe create with a muse or experiment with some natural elements for art. I've also been devoting a lot of time recently to my side project EyeLoveToSeeYou where I photograph eye portraits. I'm also starting street art project around LA soon!
Finally, I try to always go outside around sunset and observe the beautiful sky, say goodbye to the sun until tomorrow.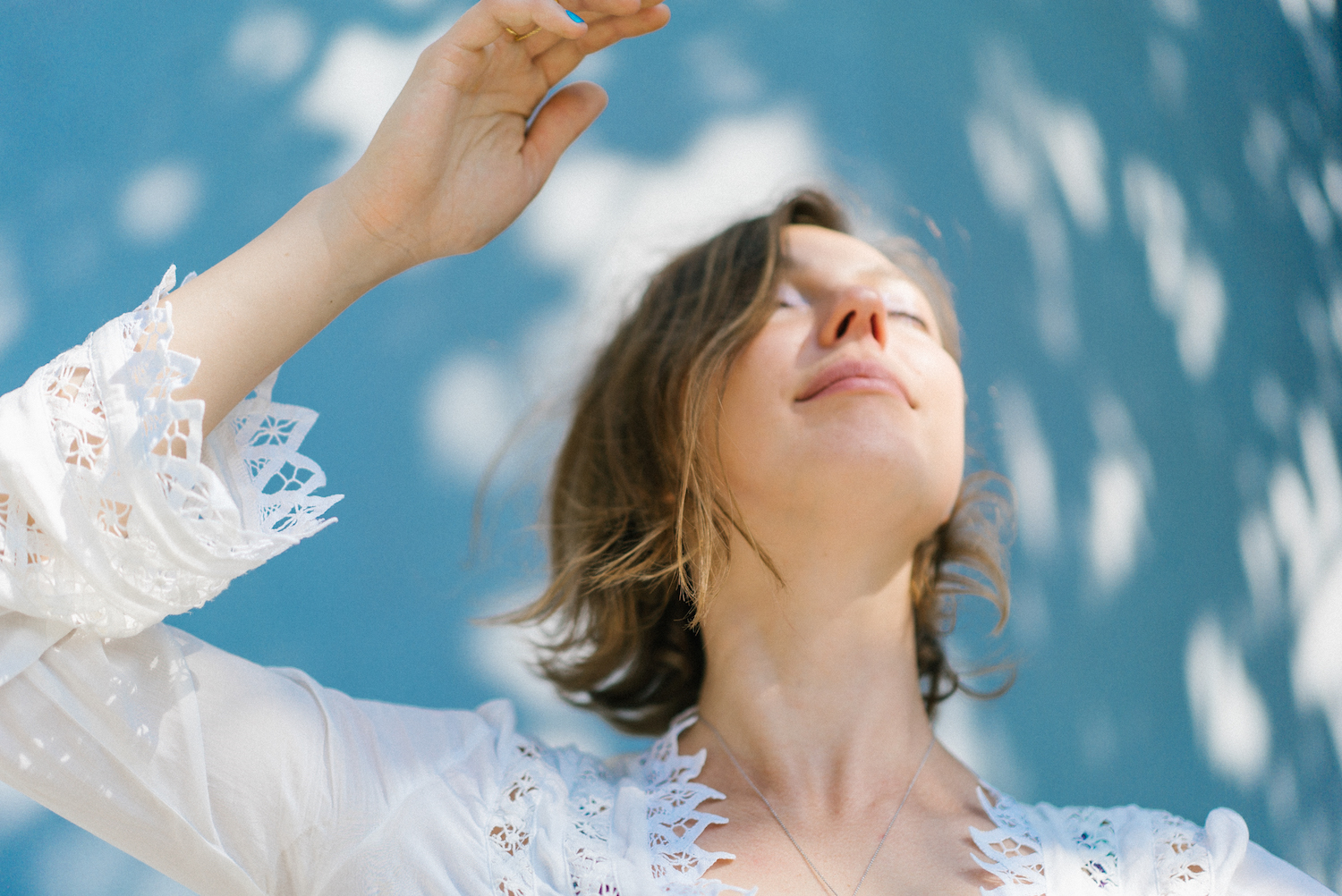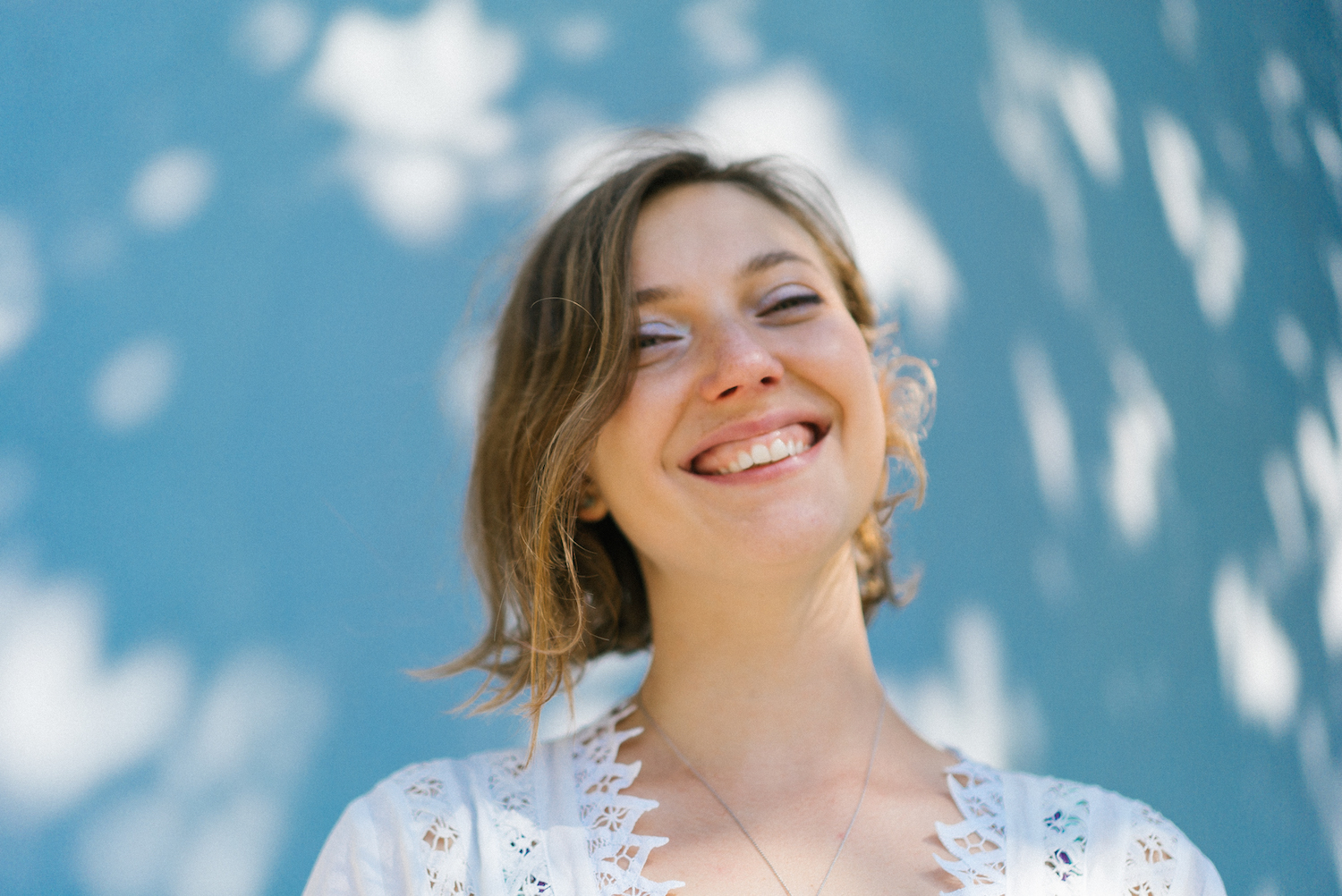 Do you have any tips for artists who want to teach themselves a craft?
Continue to create for the most important audience of all, yourself. Recently I've been loving the 99U by Bechance. I've learned so much from these books, and highly recommend them! The idea of constantly experimenting really resonates with me. I love trying new things, and I think exploring challenges to discover new possibilities is very important. Assisting other artists you admire is another great way to learn new skills. Then, experiment on your own with new-found knowledge!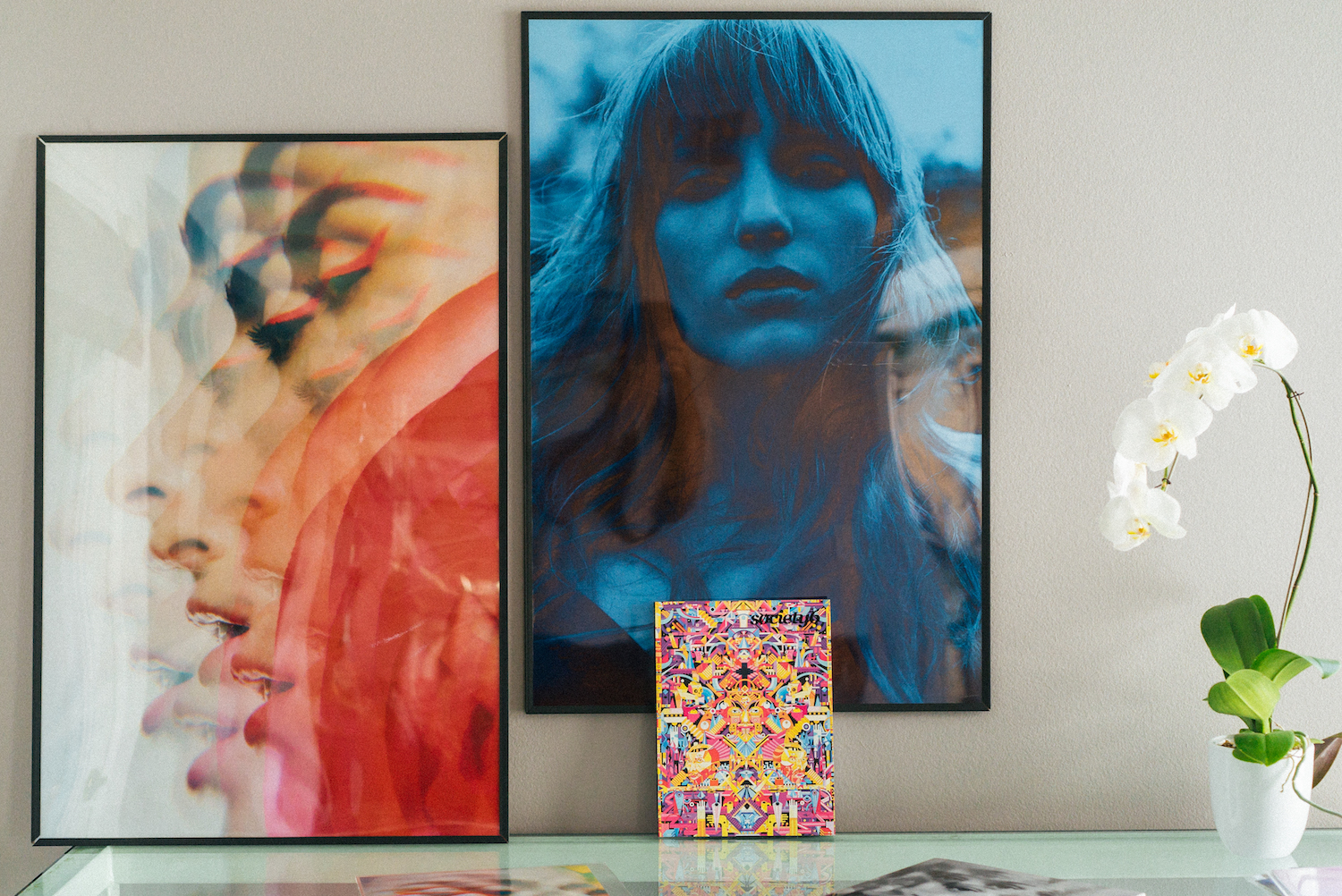 Shop Elena's artwork here
California Redwoods Sun-rays and Sky iPhone Case
2756
The Vivid Imagination of Nature, Layers of Agate Wall Clock
330
Wing of a Madagascan Sunset Moth, Shimmering with the Vivid Imagination of Nature Tote Bag
17
Earth's Loveliness, Agate Collection Throw Pillow
322
Metallic Rainbow Dancer Throw Pillow
26
Agate, a vivid Metamorphic rock on Fire Wall Tapestry
3202
Earth's Fantasy, from the Lithosphere emerges Beauty Art Print
160
Bubblegum Yum Pop Art Print
82