Remember those gift baskets department stores sell right before the holidays?
I say this like it's a thing of the past, but I can guarantee that if you walk into a Macy's right now you'll be blinded by a gleaming cellophane pile of themed gift bunches. The idea is great in theory, but the contents are always questionable (cough, cough inspirational quote soap dish). Enter "Gift Squads", our guide to buying a bundle of gifts for one person with no wicker in sight.
For The Pal On The Go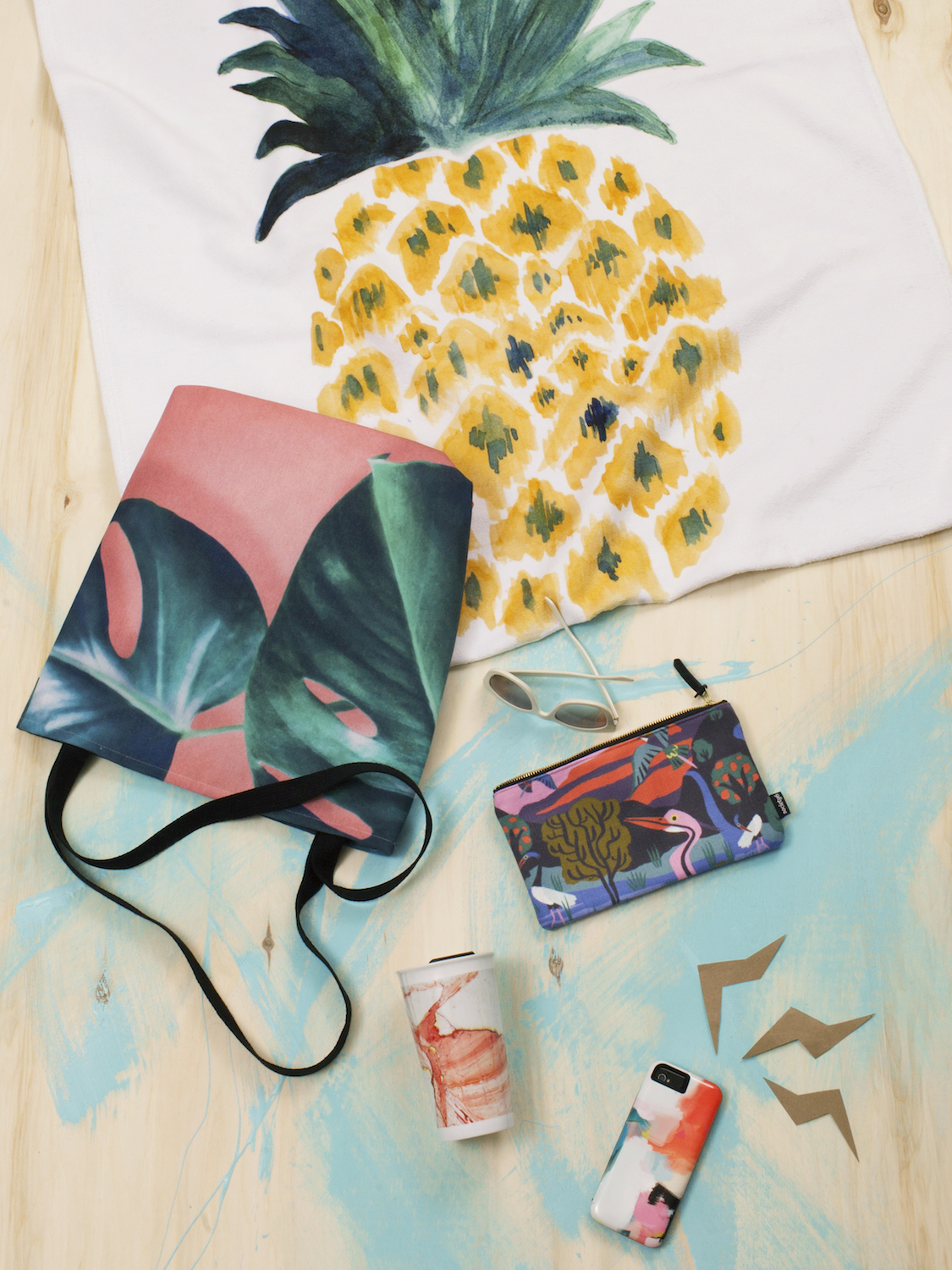 If "Hi! Bye!" is the context of your friendship, these gifts will be perfect. Start with a stand-out beach towel that will never get accidentally swiped and add a carry-all pouch (or two!) to round up all those little knick-knacks that find their way to the trash graveyard at the bottom of your bag. Our iPhone power cases are designed to maximize battery life for when there's ne'er a wall outlet in sight, and a classy travel or metal mug will always get used on the way to the airport for that 6:00 am flight. Finally, top it off with a tote to serve as the "personal item" you're allowed to carry on a plane (goes away empty, comes home stuffed with souvenirs and socks they almost forgot).
For The Friend In A Style Rut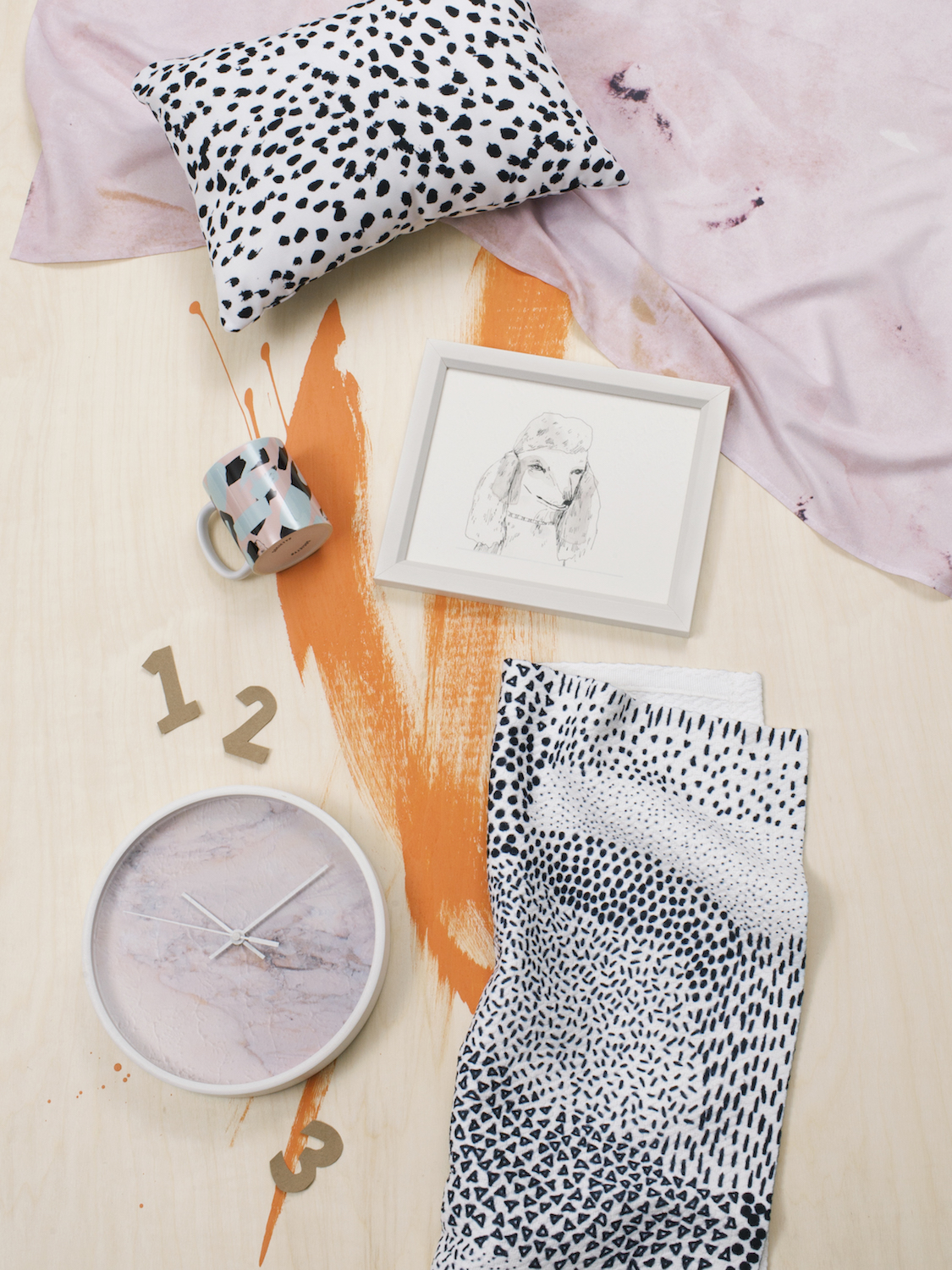 They've asked a million times, "Can you please just design my life for me?!", and while you're def flattered, you try to encourage aesthetic independence. But after their serious purchase of a Dogs Playing Poker print, you respond to their cry for help with some not-so-subtle style suggestions. Start with a soft, dreamy wall tapestry to serve as a focal point. Take the hint that they're really "into dogs right now" and pick out a quirky, yet tasteful art print. A cool wall clock can help them jump-start their own version of a gallery wall and add a matching rug with a stand-out pattern (hides dirt!). Toss in some throw pillows, which not only look great, but will hold up to the inevitable scared-squeeze when you watch Stranger Things together for the fifth time. And finally, a matching mug so they can drink tea while admiring their new view.
For Your Girl Who Needs 2 Chill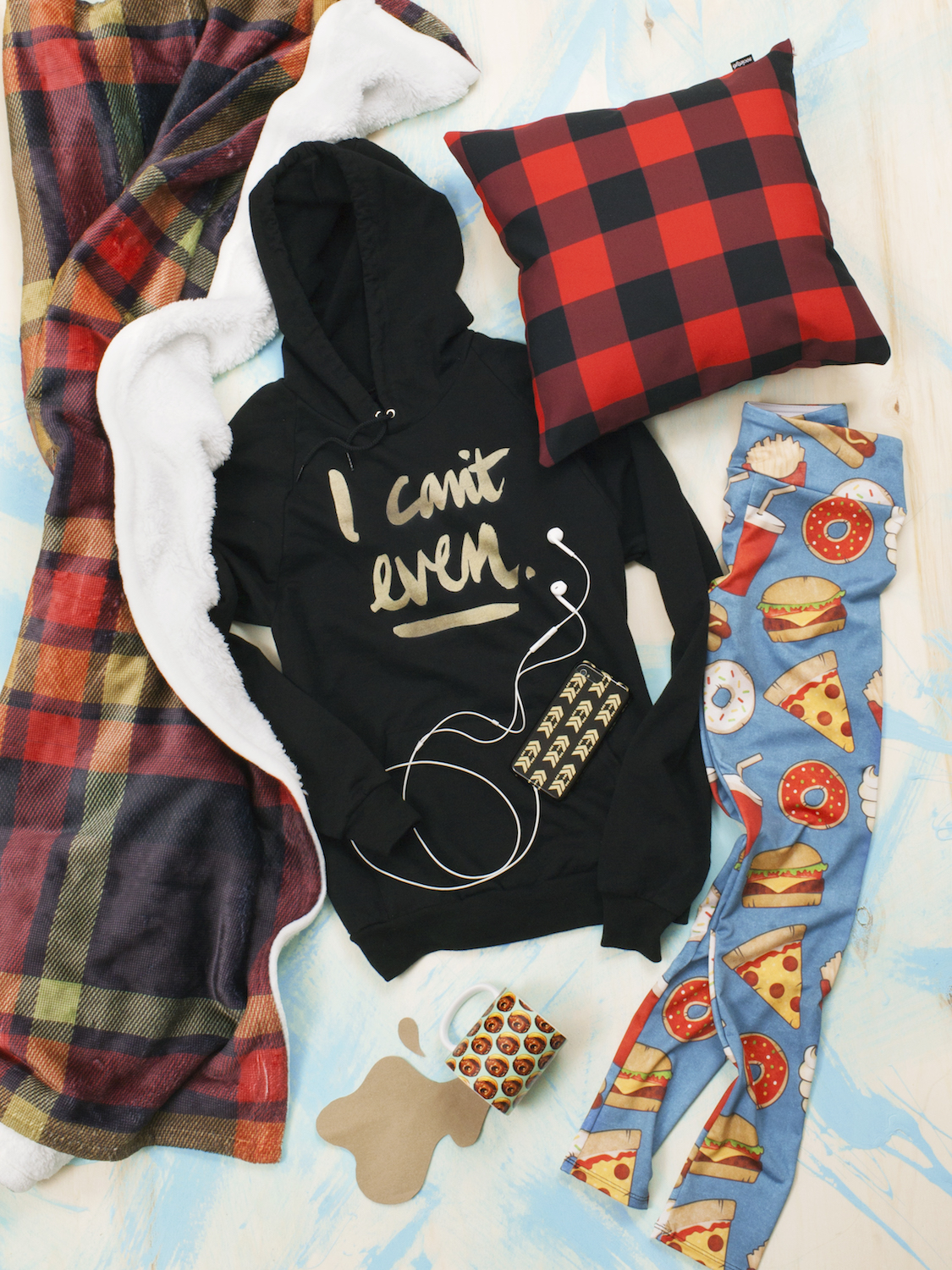 We've all got that one friend who works so hard you find "relax from 6:00-7:00 pm" penciled in her planner. NO. This is not cool. Friends don't let friends freefall into the cold, dark depths of adulthood. This year, give her some gifts that remind her to embrace that lazy life. Start with leggings, the ultimate harbinger of comfort and add a cozy hoodie for good measure. Set up a Chill-Only Zone with our softest throw blanket, pillows, and a cool phone case that she won't want to put down. Once you've gently/forcefully tucked her into this relaxation station, seal the deal with marshmallow-filled hot chocolate in a fun mug. Three hours of doing-nothing later, she'll thank you.
For Your Soulmate Who Needs A Spa Day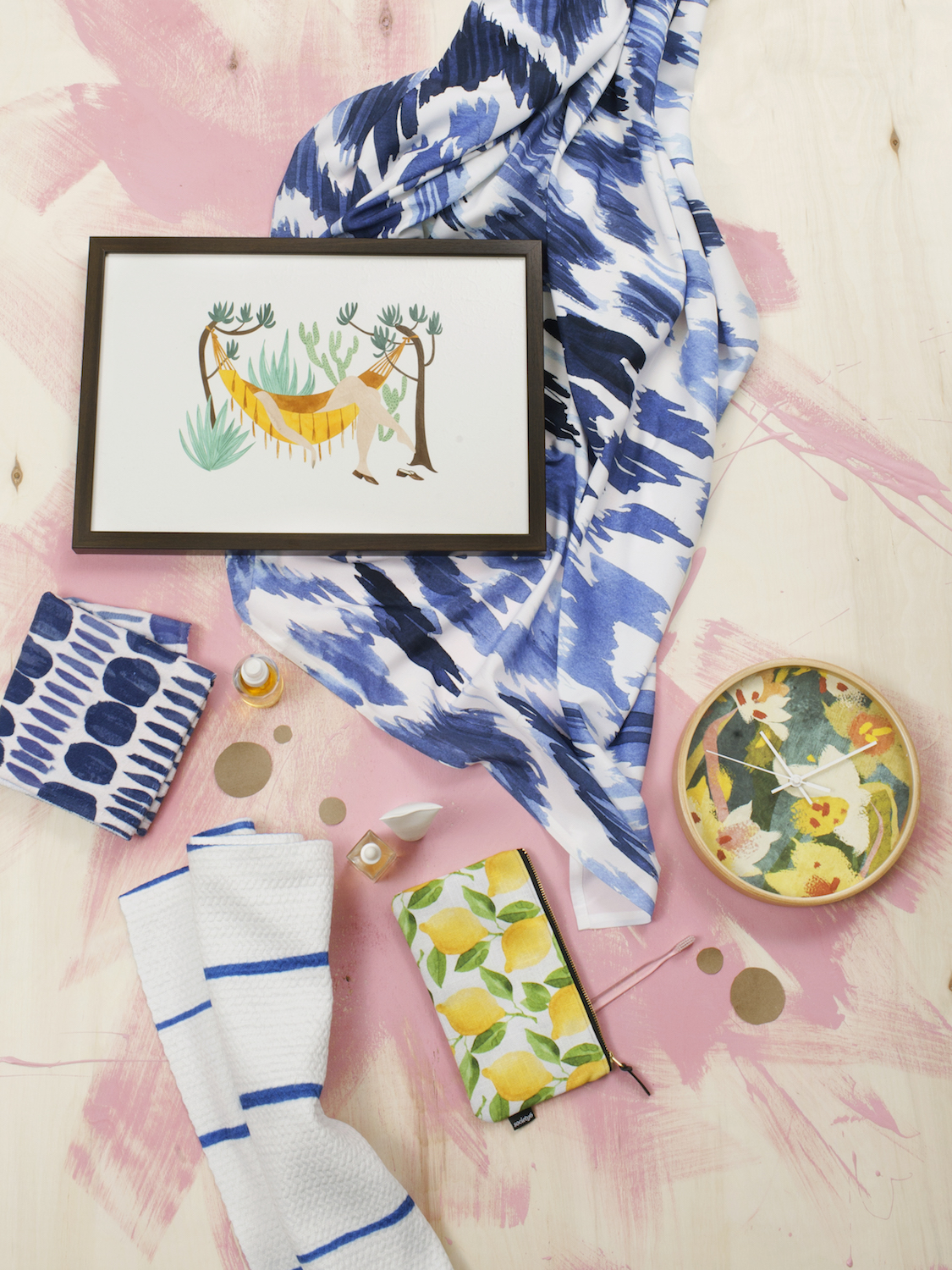 If you've got a friend who needs some extra TLC this year, you can (and should) get her to a spa ASAP. However, why not also help her revamp her bathroom to give her that clean, relaxed feeling every day of the year? Start with an art print inspired by Tulum (the cool girl's getaway). Add a set of towels, rug, and shower curtain in cool, soothing colors with patterns that mimic nature. This should be a phone-free zone, so let a pretty wall clock tell her the time. Lastly, give her some carry-all pouches to help clear up any clutter; out with the bad vibes, in with the serene.
For The Lady Boss In Your Life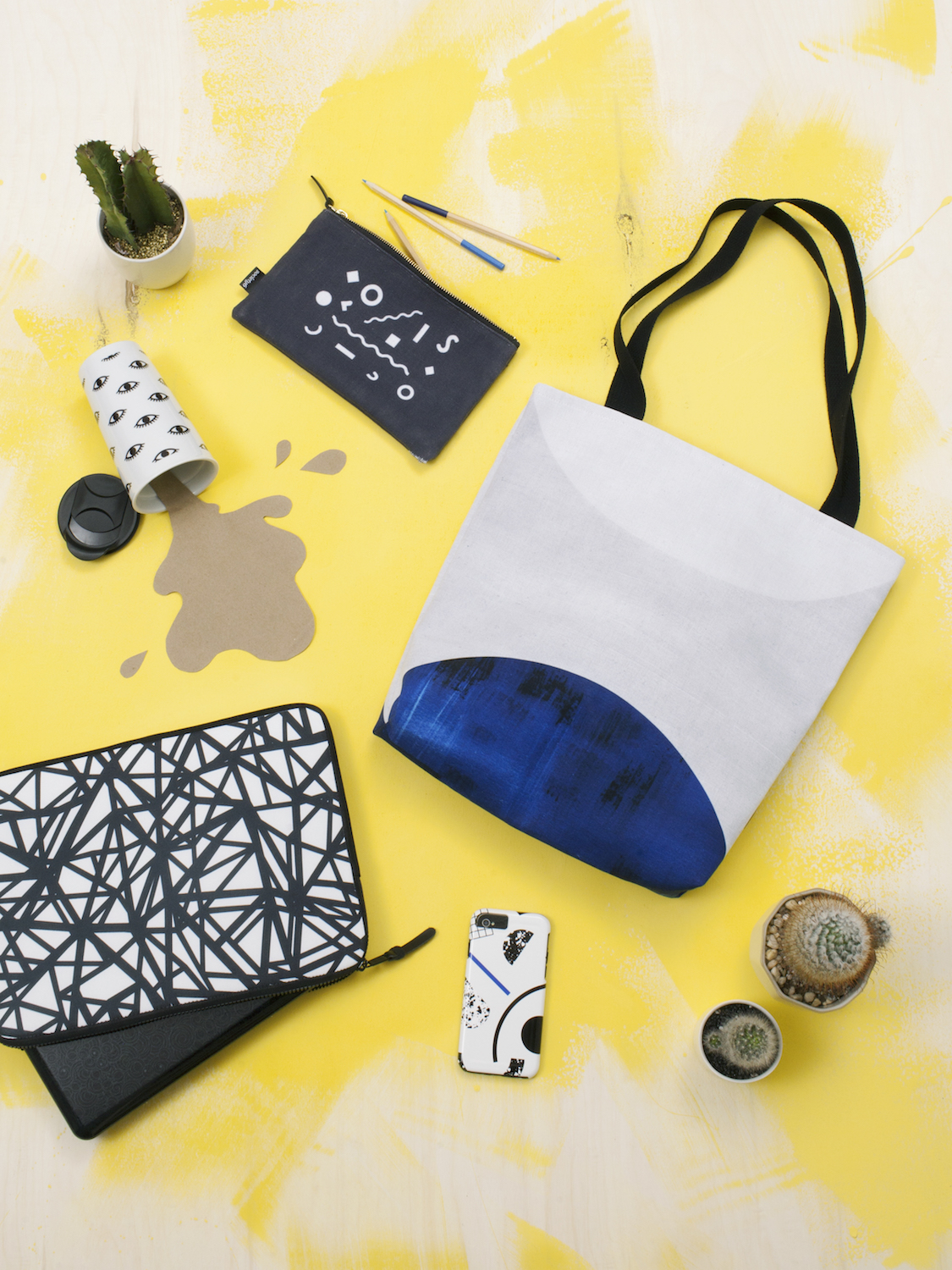 She's killing it every day and you're pretty sure you're prouder than her own mother. Encourage her badassery with some gifts that she'll love and use every day of her busy life. You'd think someone could have enough tote bags, but it turns out they can't. From grocery shopping, to office hopping, to gym slaying, she'll definitely appreciate having dedicated bags for every occasion. A bold laptop sleeve will keep her computer safe in style and a new iPhone 7 case will cover her brand new, top of the line model. It's a no-brainer to add a travel mug to help her really lean in to that caffeine. Oh, and don't forget a set of our carryall pouches, they're unbelievably useful and are most likely the secret to Beyonce's success.