For all-womxn DJ collective Chulita Vinyl Club, it's all in the name.
Claudia Saenz, who spins as DJ Tear Drop, founded the club in 2014 to establish an empowering and safe space for women of color to DJ in a male-dominated sphere, using music and vinyl as an act of resistance. Four years later, the club boasts chapters in seven cities, playing everything from Chicano soul and sixties girl groups to post-punk–as long as it's on vinyl. We caught up with Claudia to talk collecting records, getting into the holiday spirit and seeing Selena grace the stage. Be sure to check out her fave gift picks too!
Hi Claudia! Tell us a bit about the origin of Chulita Vinyl Club.
Chulita Vinyl Club (CVC) is made up of women, gender-non-conforming, non-binary, LGBTQ+ and self-identifying people of color. Each Chulita identifies with their own identity. Within CVC they individually identify with the following: Latinxs, Tejanxs, Chicanxs, Xicanx, Afro-Latinx and many more. The unifying denominator is that they come together over the belief that EL DISCO ES CULTURA and they believe that is worth preserving and perpetuating. There is no music genre policy – everything goes. Each Chulita brings their own style and choice of genre to the sets — from dancehall and indie pop to cumbia and corridos. Before CVC existed, I knew there were mujer DJs around, but I felt there was a need for a platform for vinyl-loving girls that wanted to DJ or learn to DJ. As a woman of color, I didn't see myself behind the turntables as the DJ culture existed. There were no handbooks or history books or how-to blogs that could tell me how to do what I wanted to with my mission with Chulita Vinyl Club. I wanted to collect vinyl, DJ, DJ music that comes from my roots and I wanted to do it alongside other women of color that I knew existed out there.
Individual women DJs have always been around in DJ culture and I find respect, inspiration and admiration for them. I found that there hadn't been many platforms for women, and platforms for women of color to skillshare, learn to mix, book gigs, play gigs or to talk about records. As CVC progressed, Chulitas became empowered, found self-confidence and inspired others to represent themselves. We have infiltrated spaces that probably wouldn't take a second look at a woman of color behind turntables previously.
CVC launched in 2014, with the context of providing a safe space for empowerment, togetherness and to utilize music and vinyl as a form of resistance against the erasure of culture. CVC started in Austin, TX then came chapters in San Antonio, the Rio Grande Valley, Bay Area, San Diego, Santa Ana and Los Angeles.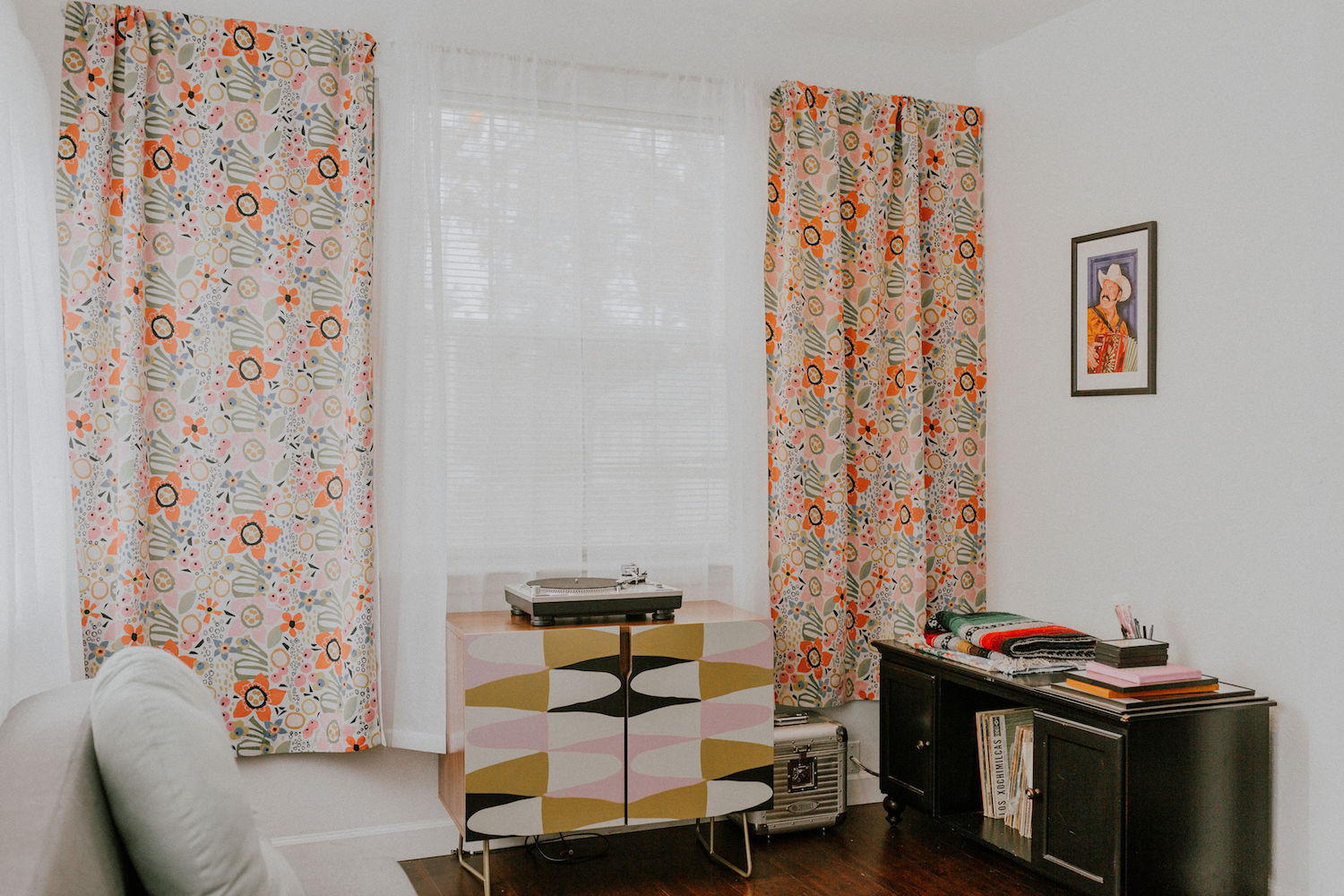 What does "chula" mean, and why is that word significant to CVC?
"Chula" is a Spanish term of endearment, I remember my grandmother telling me "ay, que chula," or "oh, how cute," as a child. Using the word now is a declaration of women empowerment for us. We are chula because we are beautiful, poised and confident.
You spin as DJ Teardrop. Where did you get the inspiration for this name, and what can we find you playing on a typical night?
My DJ name is an homage to Tear Drop records, a record label in Texas. This label is one of the many reasons that inspired me to continue collecting and one of the many reasons why I decided to start CVC.
It also was the record label that "Talk to Me" (1963) by Sunny and the Sunliners (San Antonio, TX) was released on and became a hit. Aside from this record label taking on a personal anecdote as one of the many reasons I started collecting myself and how it led to the formation of CVC, it is also an homage to the sounds of Chicano Soul movements and brown-eyed soul which we incorporate often in our CVC sets.
On a usual night, you can hear me play sixties girl groups, Tejano, corridos, rancheras, chicano souldies, Motown, soul ballads or records I just recently acquired that might not fit the theme of the night but I'm excited to share and hear it out on some better speakers than the ones I have at home.
Records are like little relics of the past– they hold a lot of history on both a cultural and personal level. How did you get into collecting them? Are there any records or artists that are near and dear to your heart? 
I started devotedly collecting records while living in Austin, TX. I was living on my own, working my first big "real" job, a post-grad trying to make ends meet. I had my own place for the first time ever, but I couldn't afford wi-fi and didn't want it either. Collecting records and surrounding myself with music became my new obsession. Breakaway Records, a cherished record shop in my neighborhood, became my second home. Collecting records, surrounding myself with people that loved music as much as I did and losing myself in my records, especially music that hurts when there's nothing to hurt about, at home was my new love and precious fascination.
Records by artists or records labels from my Texas border hometown in the Rio Grande Valley are special to me. I appreciate anything from Los Relámpagos del Norte. The song "Idos de la Mente" is a slow ballad that's so sweet and it just fills my heart.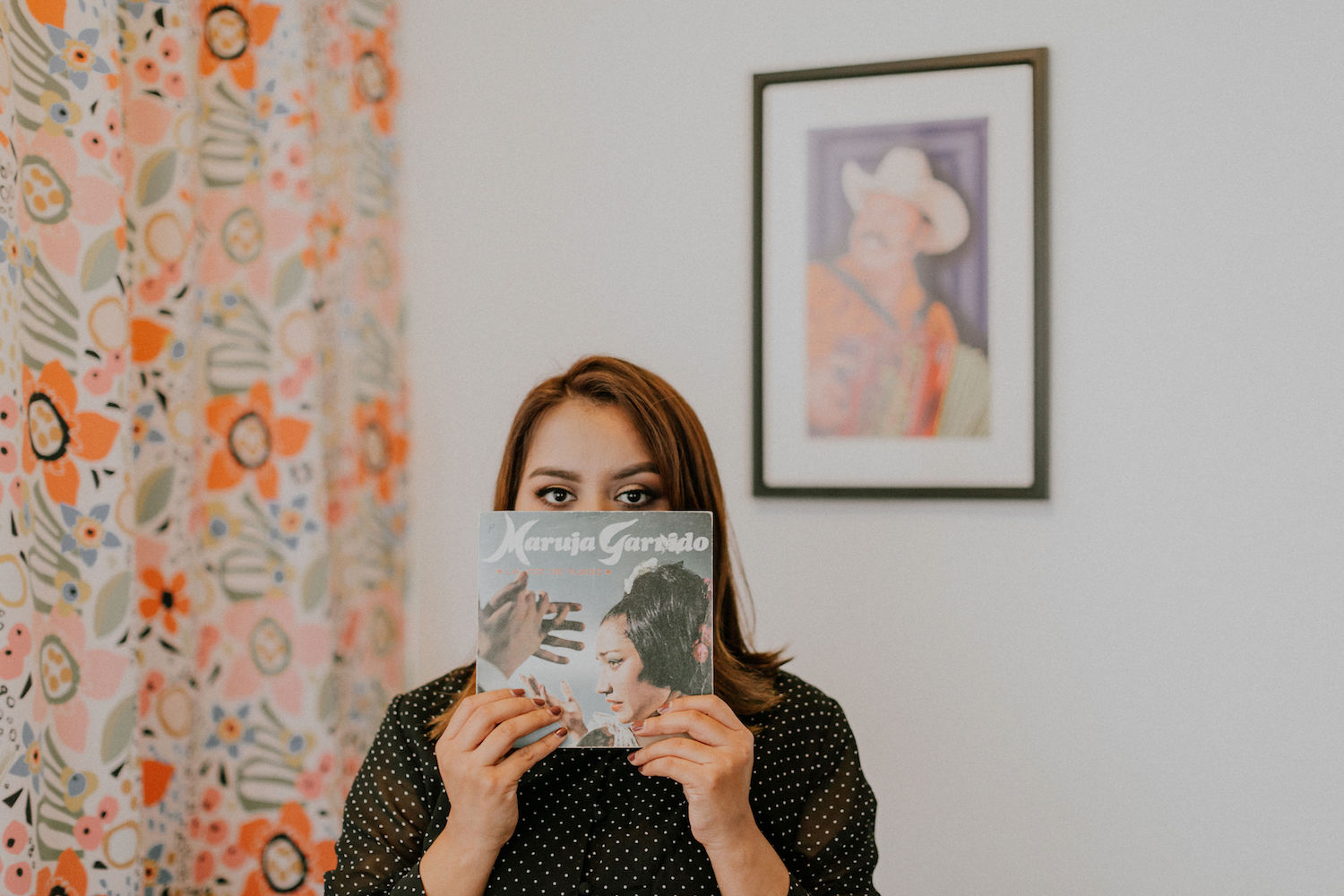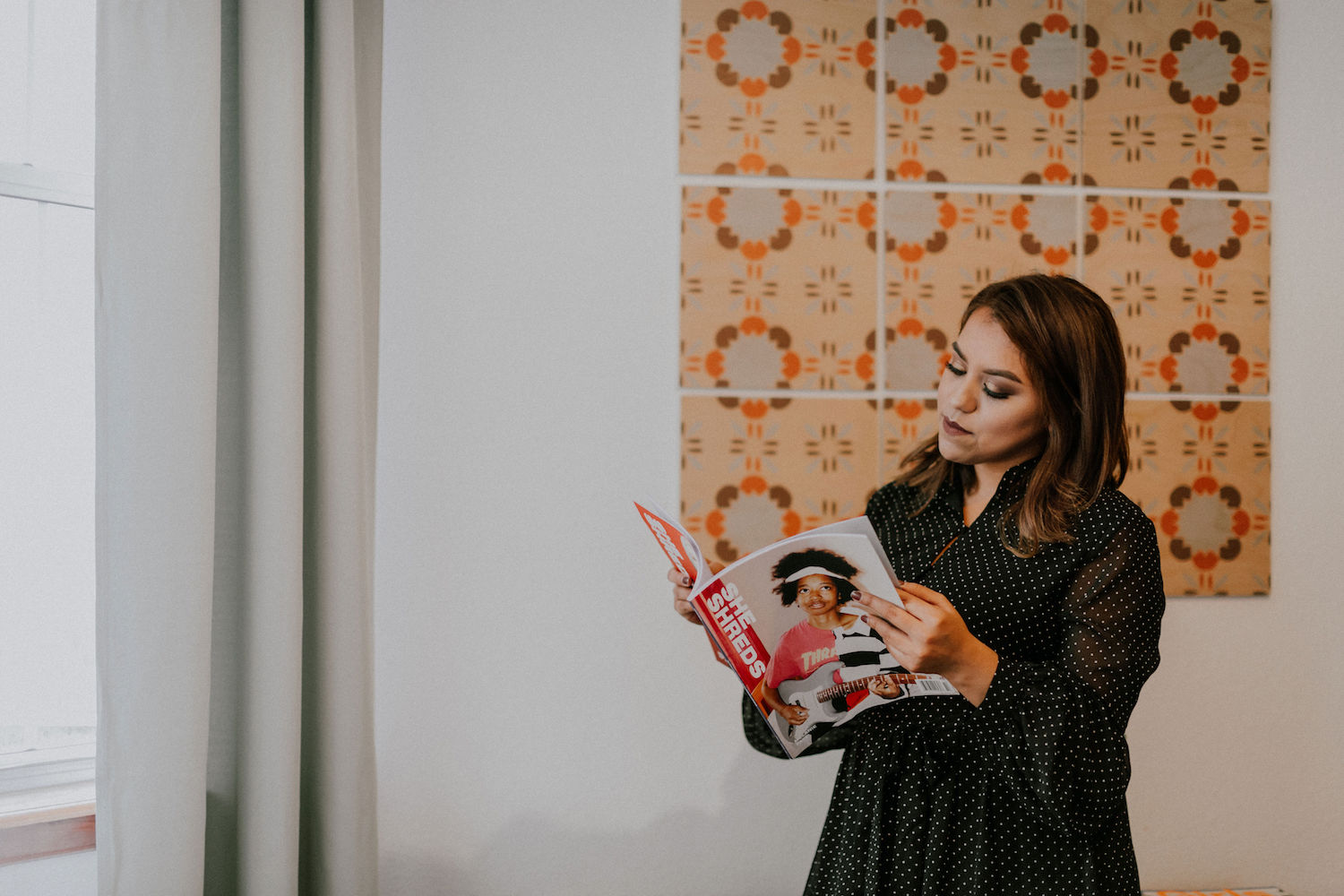 Many people tune into holiday radio stations and playlists as soon as November hits. Does music play a big role in your holiday traditions?
Music is the prominent energy that surrounds my holiday traditions. It's what "starts the party" after all.
What about when you were growing up? Music and memories often go hand in hand – do you have any songs, holiday-related or not, that have made a huge impact on you or that can instantly transport you to a moment back in time?
I partly grew up in Houston, TX before my family moved back to the Edinburg, TX (RGV) and my first concert ever was Selena at Astroworld in 1994. Hearing a song by Selena or any Tejano song gets me reminiscent of my happy childhood in Houston.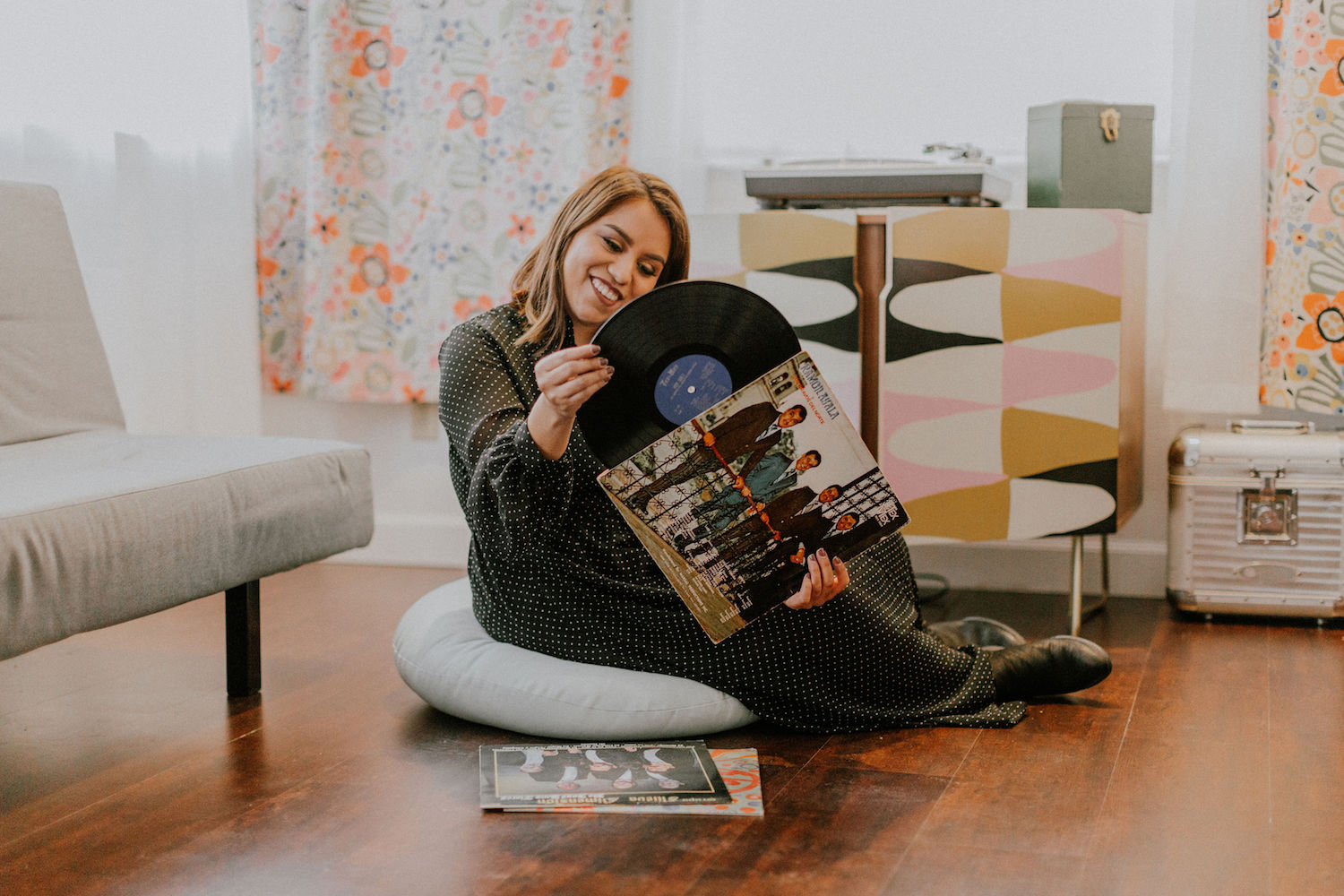 So, how do you get into the holiday spirit?
Food, of course. Tamales are what I believe initiated the holidays in my family's home growing up. I remember that once my mom started gathering the tamale ingredients to make a couple dozen, it was on. Making tamales is labor intensive and time consuming but the result is totally worth it. I've made tamales myself a couple of times and it definitely put me in the mood for the holidays.
What are some of your long-standing or favorite holiday traditions? Are any passed down through your family? Do you find yourself developing some on your own over the years?
I grew up in a rural area of South Texas and practiced traditional South Texas and Mexican traditions. For our New Year's Eve celebration, we would make Buñuelos (Mexican fried sweet dough sprinkled with sugar) and coffee to stay up late, and eat barbecue and tamales all night until the countdown. We also leave beef barbacoa to cook overnight in an underground pit to cook through the morning for New Year's Day. We then eat barbacoa tacos and menudo for breakfast the next morning.
Celebrating New Year's Eve is still really important to me and I plan intensively to make sure I'm surrounded by people I love, good food and good music.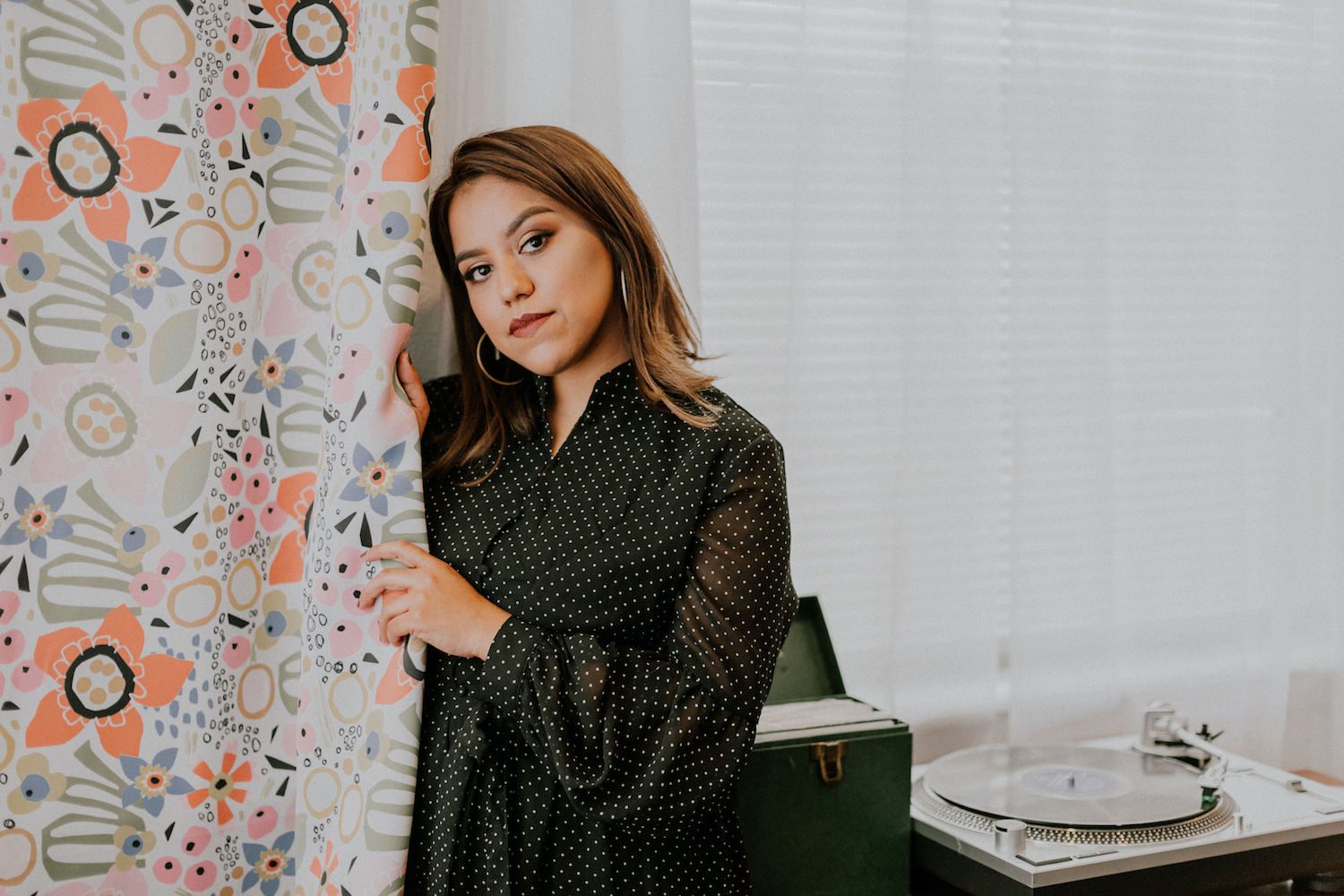 You moved to San Jose relatively recently. Do you usually return home to Texas for the holidays? What advice do you have to help people get into the holiday spirit, or feel more at home, when they're living somewhere new?
This is the first year ever that I won't be home in South Texas to be with my family for the holidays. It heightens my homesickness that I won't be with my family back home but I'm excited to try to recreate my family's traditions in my own home, away from home.
My advice would be to surround yourself with good food, good music and the people you love the most. It can hopefully fill a void and keep the warmth that you feel at home.
CVC's 4th anniversary is also coming up in December, which is huge! How do you celebrate that each year?
Every CVC chapter celebrates the anniversary in their city by hosting a CVC night where they invite the community to celebrate with, of course, a good dance party so if I'm in a city where CVC is hosting a night, I come out and celebrate with them. 
And lastly, what songs or artists are always in your rotation around the holidays?
Mariah Carey's "All I Want For Christmas Is You," of course. And Phil Spector's album A Christmas Gift For You From Phil Spector.
Blue Retro Tile Wood Wall Art
light mint green Window Curtains
Fresh Cut Flowers Window Curtains
by Crystal Manning
$119.99
Tex Mex Super Nova! Framed Art Print
by Jorge R. Gutierrez
$101.99
Townes Van Zandt Framed Art Print
by Mandy Newham-Cobb
$62.99
light mint green Floor Pillow
Yellow Rug
by Priscila Peress
$94.99