Not sure about you, but when winter sets in, I get SAD.
I'm talking Seasonal Affective Disorder, which is proof that darker days can really take a toll on your mental health. So, to help combat those winter blues, we asked writer Lindsey Rose Black to shed some light on ways to help brighten up your space and boost your mood this season (all without shelling out for a SAD lamp a la Ilana of Broad City, though tbh that would make some of us very happy). Check out her tips below!
Whether it creeps up slowly as temperatures start to dip or suddenly just hits you, Seasonal Affective Disorder, aka SAD, is no joke. But fortunately, if you find yourself struggling with a stubborn case of the winter blues, there are several simple ways you can SAD-proof your space to get through these darker days.
While you of course can't force yourself happy, you can fill your home with bits of joy and comfort. Paired with a legit SAD-management plan from your healthcare provider (because hi, I'm not a doctor!), the tips below will have you feeling better in no time.
Get a Good Ol' Fashioned Wall Clock
Since a constantly silver winter sky doesn't give you a clue what time it is outside, having a clock on the wall is a really helpful way to regulate your day (and remind you that daytime exists even if the sun forgot). Bonus points because a clock doubles as an easy piece of art to complement your space.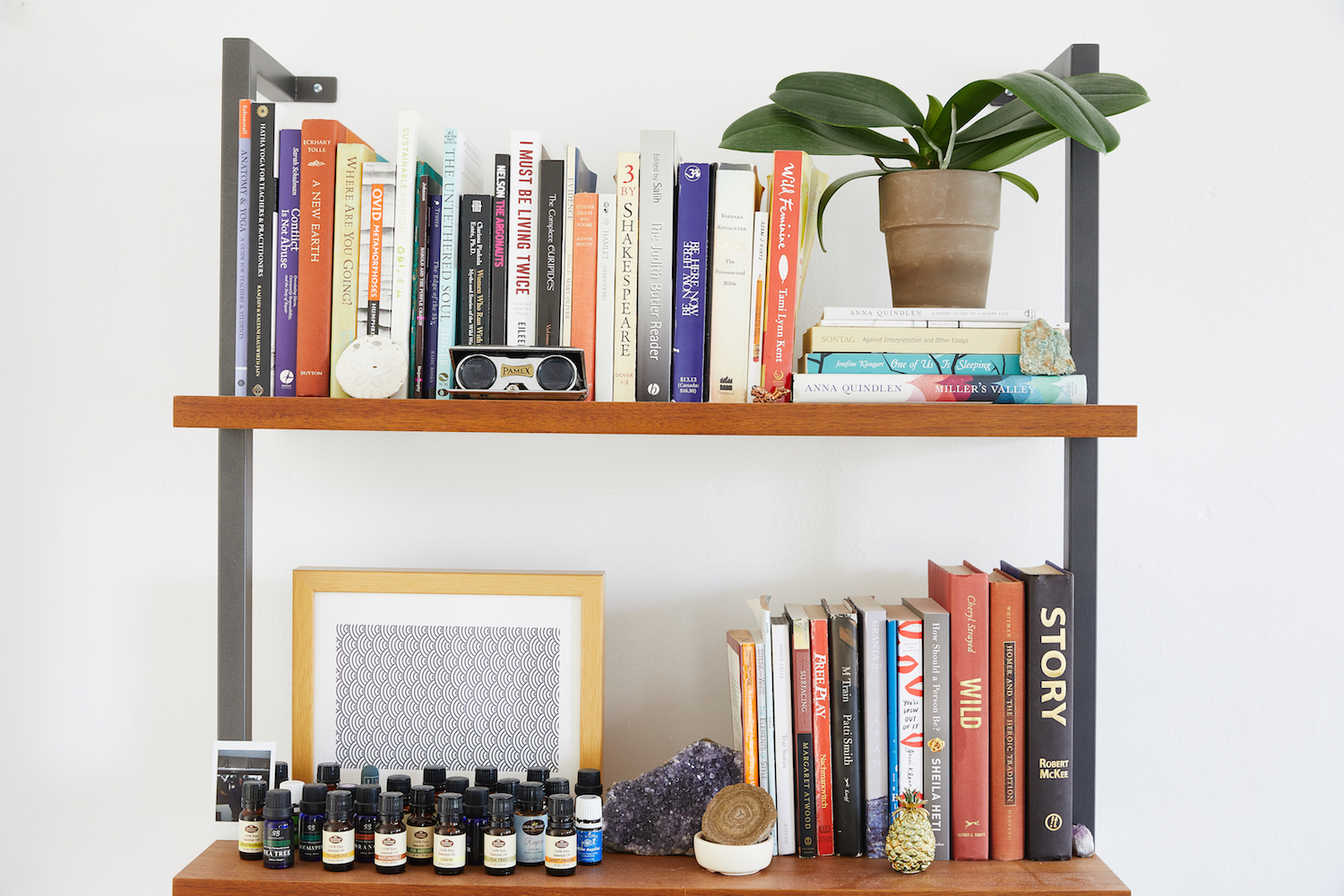 Add Essential Oils
Trendy as they are, essential oils have been, well, essential for thousands of years. Aromatherapy can be a great tool for shifting your headspace, and I recommend reaching for bergamot when you need to shake off lethargy and lavender if you're having trouble sleeping.
Wrap Yourself Up in a Snuggly Blanket
When it's cold out there, nothing cures the winter blues like a GIANT blanket and a good cup of homemade chai. I personally went for this one with earthy, warm tones that reminds me of summer sunrises without coming off as oppressively "cheer-y."
Embrace Ephemeral Botanicals
I know the header sounds pretentious, but the advice rings true! While your potted pals admittedly might not get enough light to make it to springtime, you can still surround yourself with flowers for a quick burst of joy. Even a single, giant Monstera leaf goes a long way in making a room feel more alive. And, regularly walking to the florist for fresh blooms every few weeks can be a sweet winter ritual.
…And Botanicals in General
If you want to skip purchasing actual flowers, even just hanging a plant print up can make these cold, grey months feel more bearable. I don't have any hard science backing me up here, but there is something undeniably mood-boosting about seeing a happy little yellow leaf every time I walk in the door.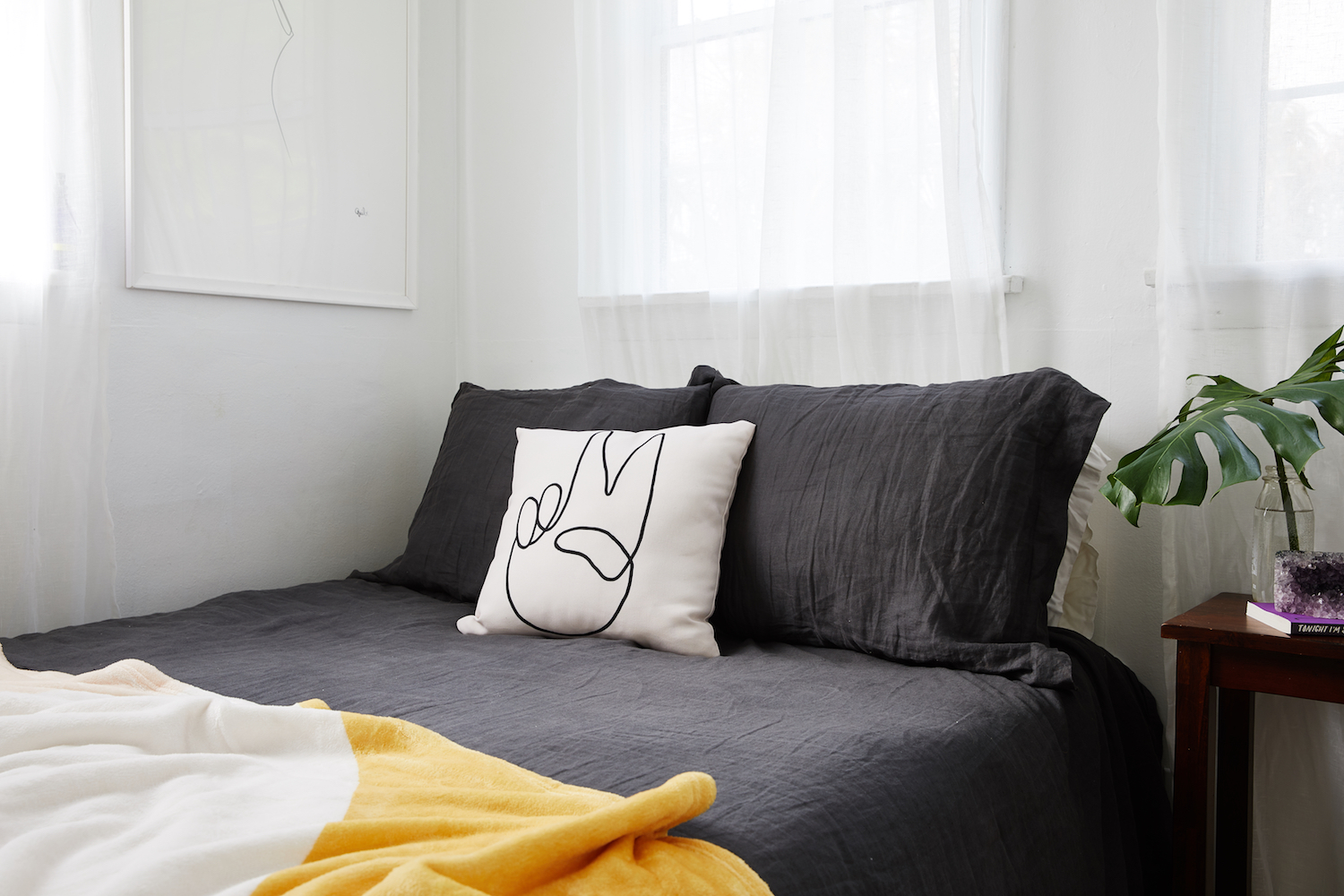 #PutAPillowOnIt
Channel some hygge vibes and turn your bed into a hug by pairing your giant throw blanket with a cozy pillow that makes you smile. I opted for this minimalist and clean peace sign, but feel free to get as wild and patterned as you want!
Boost Your Bathroom
One of the easiest ways to shake up any stale energy in your home is by bringing in patterned pops of color. For me, this meant channeling a beach day with playful prints and warm hues, but a soothing palette of blues and greens could feel just as good.
Abstract Geometric 01 Throw Blanket
by The Old Art Studio
$59.99
sunshine state of mind Rug
by sunshinecanteen
$34.99
Yellow Modernist Shower Curtain
by Madeline Louise
$69.99
Ginkgo Leaf Framed Art Print
by Christopher Dina
$109.99
Japanese Koinobori Framed Art Print
by Digital Homestead
$45.99
One line Nude on White Framed Art Print