Whether you want to bring more of a hygge vibe into your space or want to freshen up with a quick and easy update, decorating with throw pillows can instantly change the look and feel of your space.
You can use throw pillows to add a bold dash of color to your office and add instant cheer to your bedroom or living room. We have tips ahead on how to decorate with these soft accessories like an interior design pro.
Decide on a Motif for Each Space
Start by visually auditing the space you want to update. Grab your phone and capture each space to see what you're working with,  then decide which colors or motifs you wish to accentuate. Create a checklist of what you like about each space and use these items as a starting point for what you can accentuate. Is your dining area filled with items in neutral colors? Add a throw pillow to each chair to add a pop of color that will create contrast—consider adding warm, golden yellows, calming washes of ombré in indigo blue, or bold dual colors that complement one another. If you notice that your space features many colors, select an anchor color that you wish to accentuate.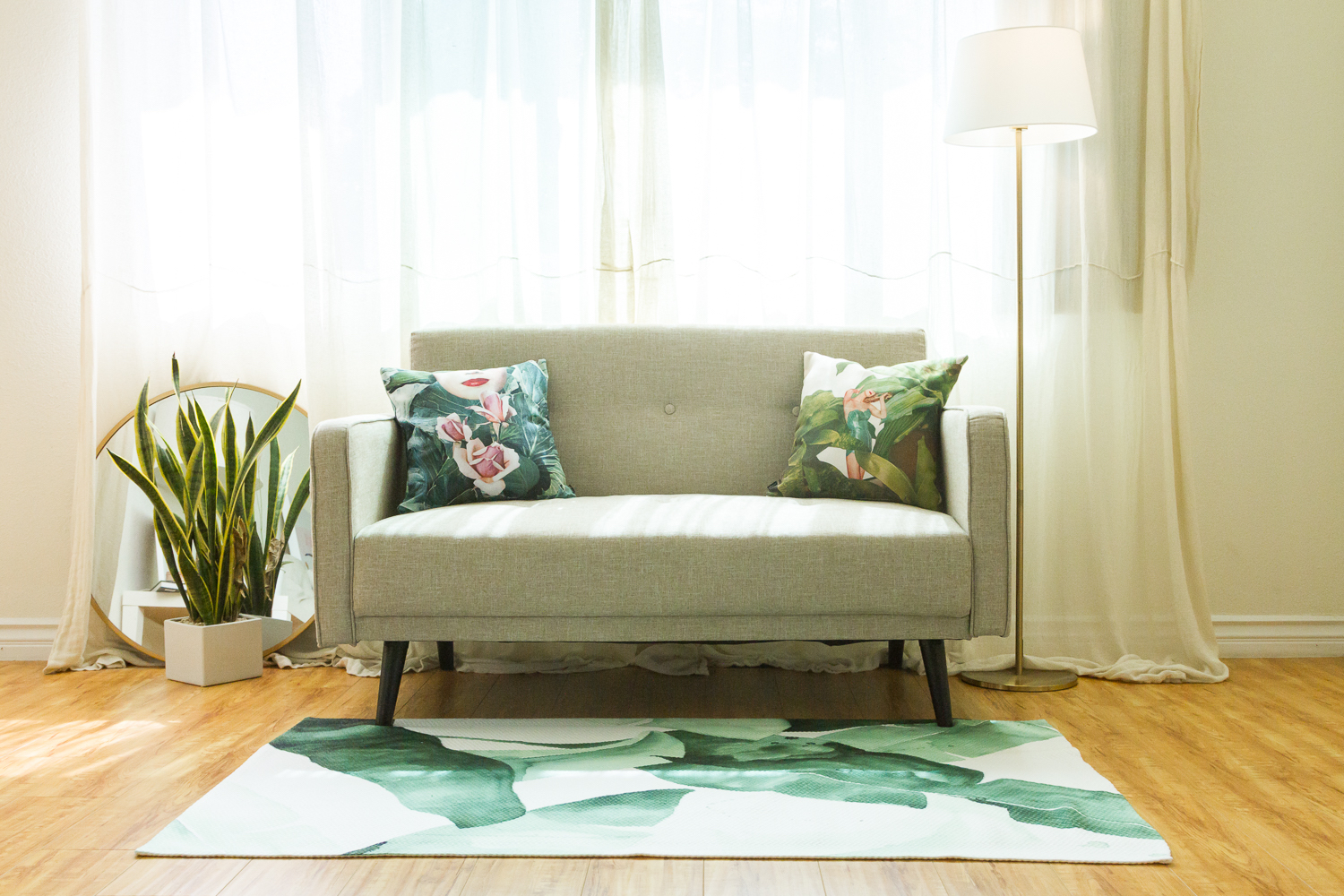 Showcase Your Personality and Interests
Accessories for the home are similar to styling accessories—watches, scarves or handbags add intrigue and are designed to be a fun way to punch up your outfit. Play with throw pillows with a similar mindset—once you've figured out your motif, you can play with various textures, designs and prints that showcase your personality and interests. For example, a music lover will appreciate this record collection throw pillow, which would also contrast well with throw pillows in a simple, neutral color. Likewise, if you love to travel, you can curate throw pillows to serve as a reminder—a Southwest-inspired design can transport you to memories of Santa Fe or simple stripes might remind you of Paris.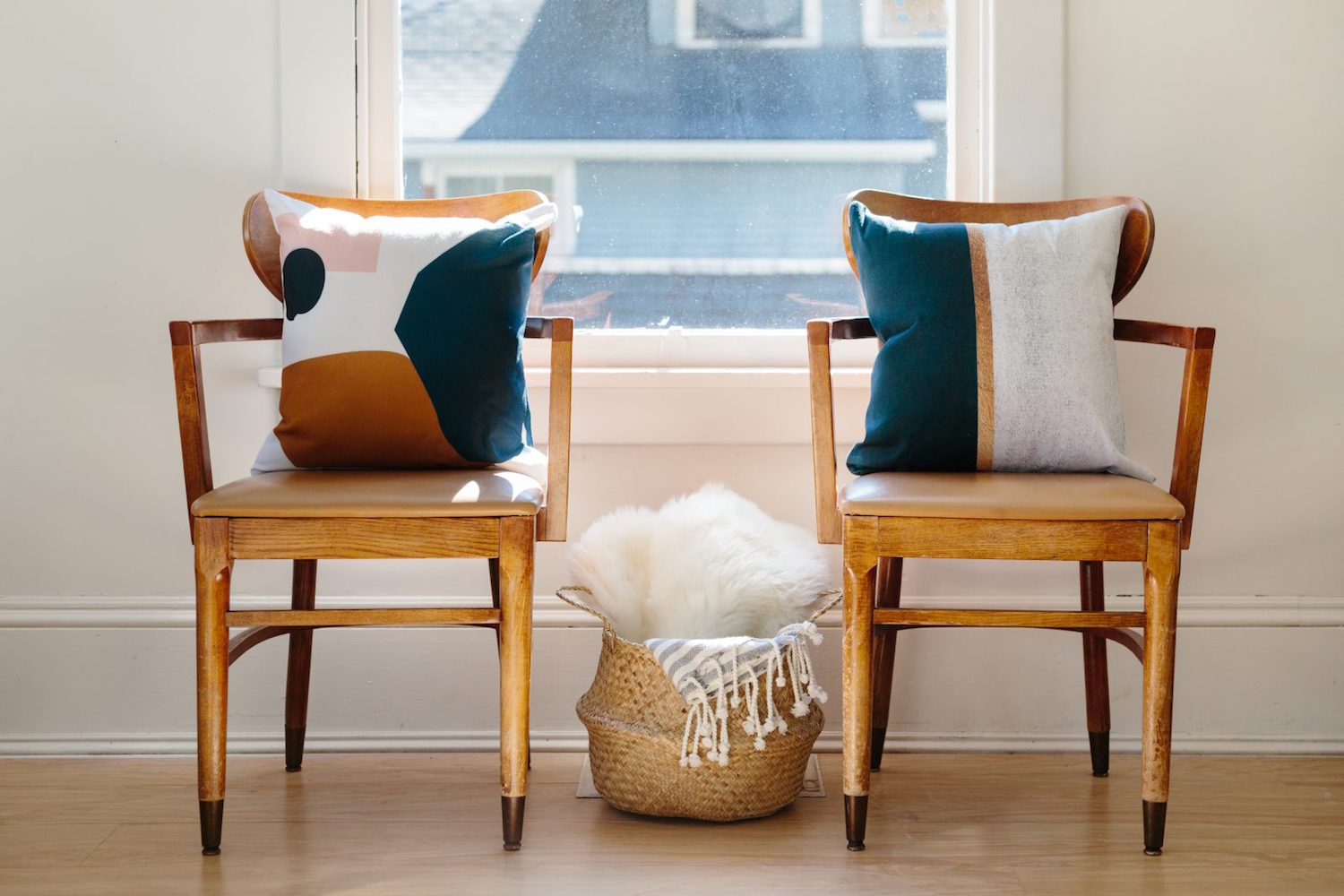 Design With Symmetry in Mind
While we're of the opinion that you can never have too many throw pillows, styling with symmetry in mind will help create balance. When styling throw pillows on your sofa, place larger throw pillows on the outside and smaller throw pillows on the inside to skillfully lead the eye. Similarly, when styling your bed with throw pillows, your arrangement will look less cluttered if it's symmetrical. Consider this: if you were to slice your bed in half, would it look the same on each side? If so, you're already a symmetry pro!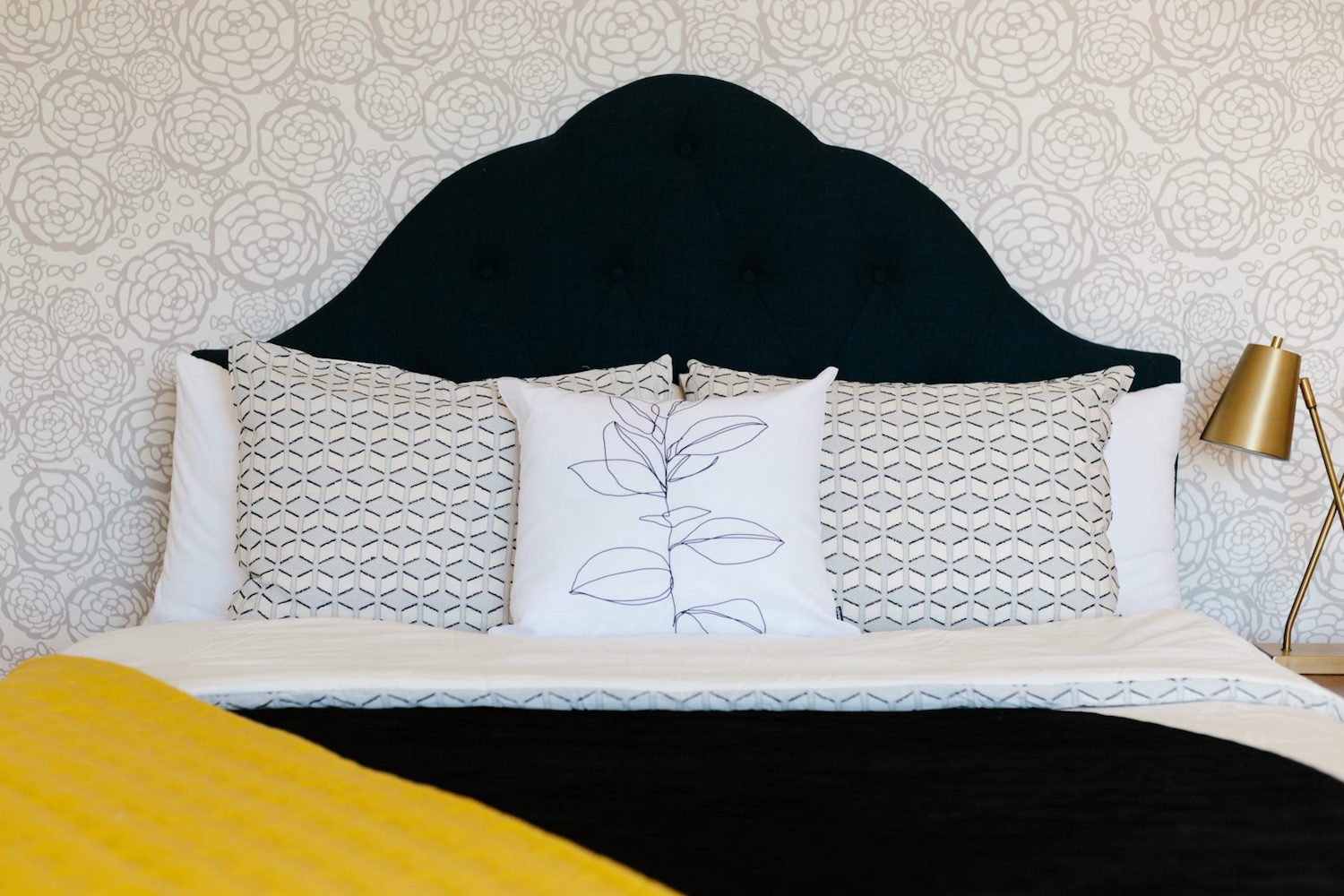 When in Doubt, Use Wabi-Sabi
If you feel overwhelmed with choices and options, it can help to simplify and use the tenets of wabi-sabi to guide you. Clear the clutter in your home of items that don't bring you joy and bring in more natural elements; these will serve as a reminder to appreciate the beauty and imperfections of the natural world. Throw pillows featuring illustrations of plants or photos of trees, animals, etc. can do the trick. You can also harness the feel of wabi-sabi with modern, geometric prints that can add a wash of calm and serenity to your space.
Shape Study #1 Throw Pillow
Deep Green Throw Pillow
by Jenna Davis Designs
$34.99
One Line Plant Throw Pillow
by The Colour Study
$34.99
Static Throw Pillow
by almostmakesperfect
$34.99
Swimming with the Palms Throw Pillow
We Chase the Sun Throw Pillow
by Gabrielle Fabunmi
$41.99