The gift of a great mug is a go-to for good reason.
First of all, we've all got to drink, right? Whether you're a coffee connoisseur, a tea aficionado or you'd prefer to sneak a little something stronger into your mug, you've surely got use for one. Second of all, it's a great opportunity to put some personality and humor into a gift. And thankfully, we've got a ton of hilarious coffee mugs to suit anyone you're shopping for — including yourself.
Mornings can be tough, so why not lighten things up a bit with a mug that makes you smile? Think of your mug as your early morning accessory — whether you're clutching yours in an office setting or in the privacy of your own home, with no one but your pets to witness. It's an opportunity to show a little of your truest self (ie: "#1 Cat Dad" or "World's Okayest Engineer"), feature some of your fave things (plants, pups, pop stars, whatever), or bring you some much needed lol's to brighten up your day. If it's the latter you're looking for, we can totally help out with that. From #NSFW one-liners (four-letter-words included) to downright silly scenes (a sassy sasquatch for example), we're guaranteed to have at least one mug tailored to your particular funny bone — or the one you're trying to tickle.
To find one that's just right isn't really rocket science — that's really all up to you. A nod to your favorite reality TV mom (AKA your spirit animal), a tongue-in-cheek expression of your disdain for the patriarchy, the cursing of that damn retrograde — whatever! The important thing is, find the thing that gives you the most giggles, and let it act as one small beacon of light in what might otherwise be a pretty crappy day. Now as far as what you're sipping inside your mug, that's also up to your discretion and we're not judging. Below find a few ideas of mugs we think will make you — or anyone else who encounters it — laugh til it kinda hurts. You're welcome.
1. For the Salty One
2. For Your Friend Who Can't Even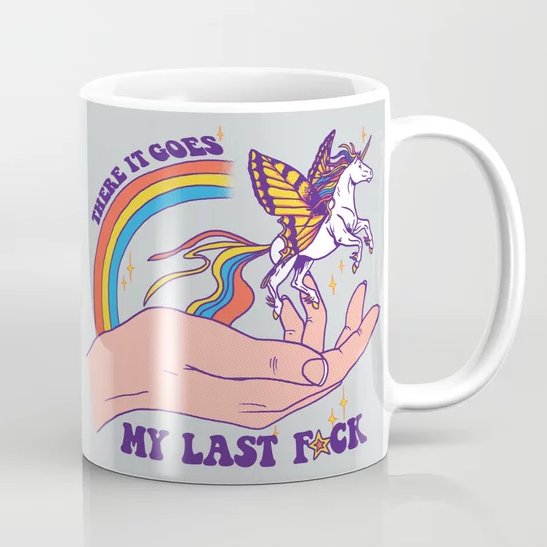 3. For the Sass Queen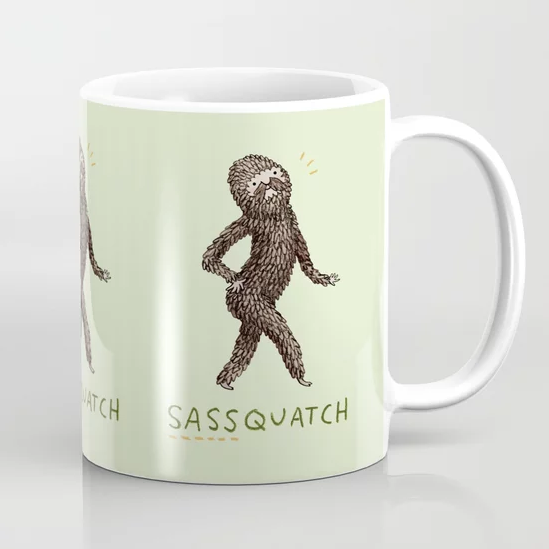 4. For Those Who Are Over It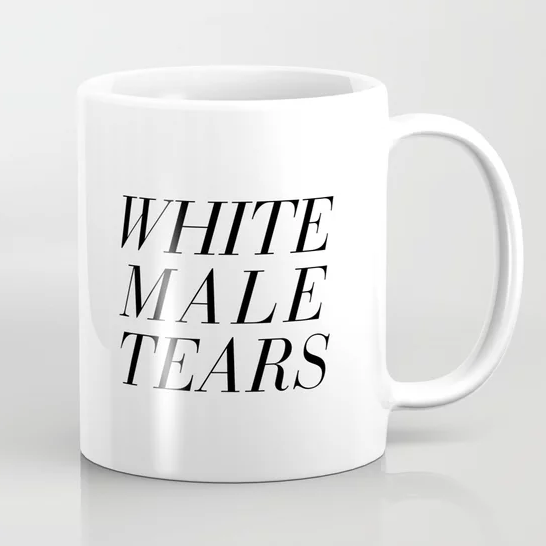 5. For the Daydreamer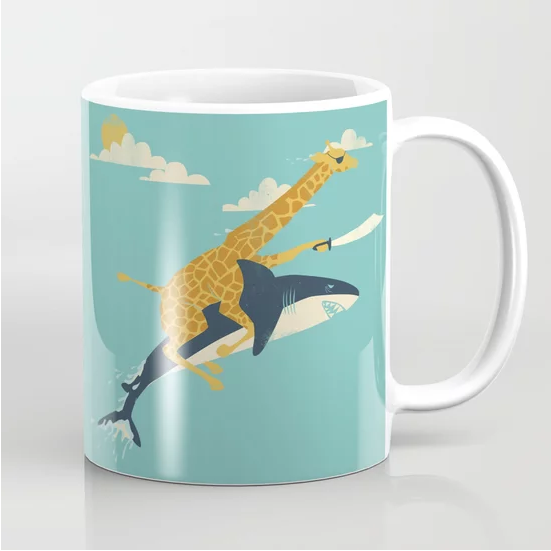 6. For Your Spirit Animal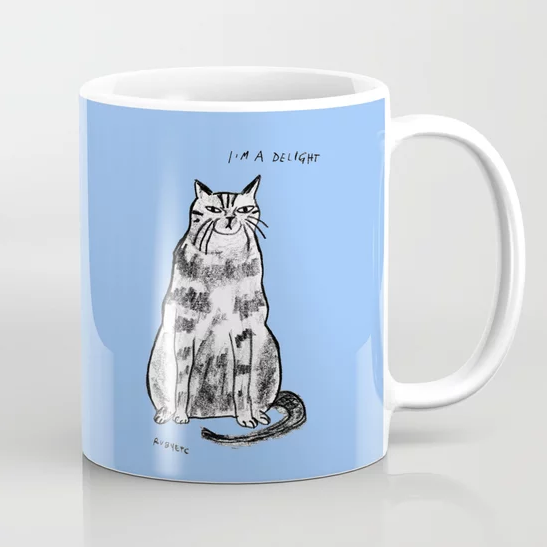 7. For the Coworker Who Doesn't Mess Around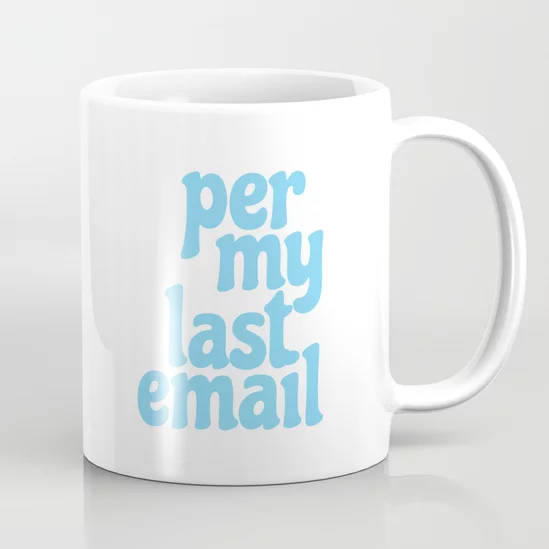 8. For Your Girl Squad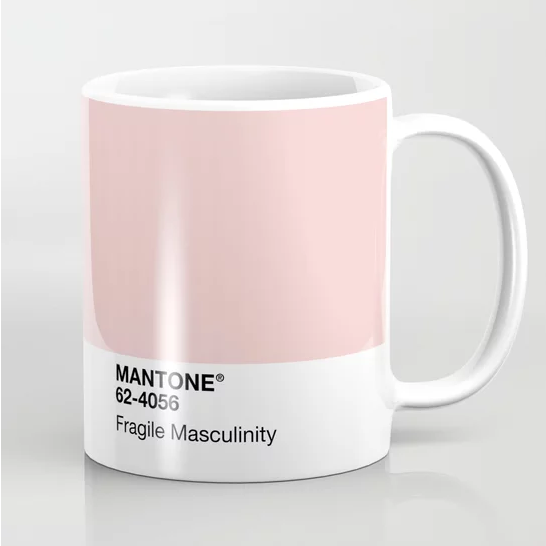 9. For the "Don't Talk to Me 'Til I've Had My Coffee" Types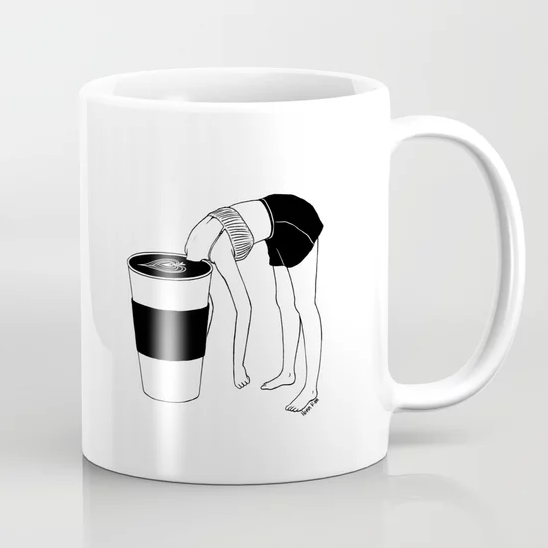 10. For the Star Gazer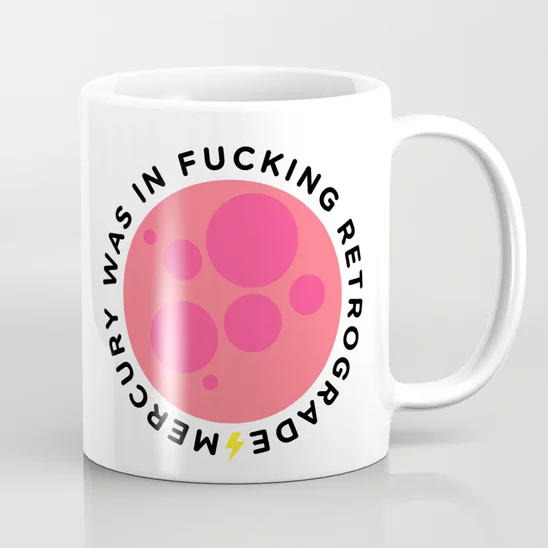 Written by Ashley Tibbits
Pretty Swe*ry: Eat a Bag of D*cks Coffee Mug
Sassquatch Coffee Mug
by Sophie Corrigan
$16.99
White Male Tears Coffee Mug
by Can You Just Not
$16.99
per my last email Coffee Mug
by Triangle Eye by Ash
$16.99
MANTONE® Fragile Masculinity Coffee Mug
Mercury in Retrograde Coffee Mug
not today satan II Coffee Mug
The Great Wave of Pug Coffee Mug