Going home for the holidays is supposed to be fun, but in between delayed flights and forgetting your toothbrush, things can turn south real quick.
Not to mention, once you do get to mom's, it's easy to go a little stir-crazy. So, to help you preserve your sanity (and truly enjoy the holidays), we asked photographer duo Ruby June and Philip of The Maxwells to share their packing tips. Check out their eight must-pack essentials below!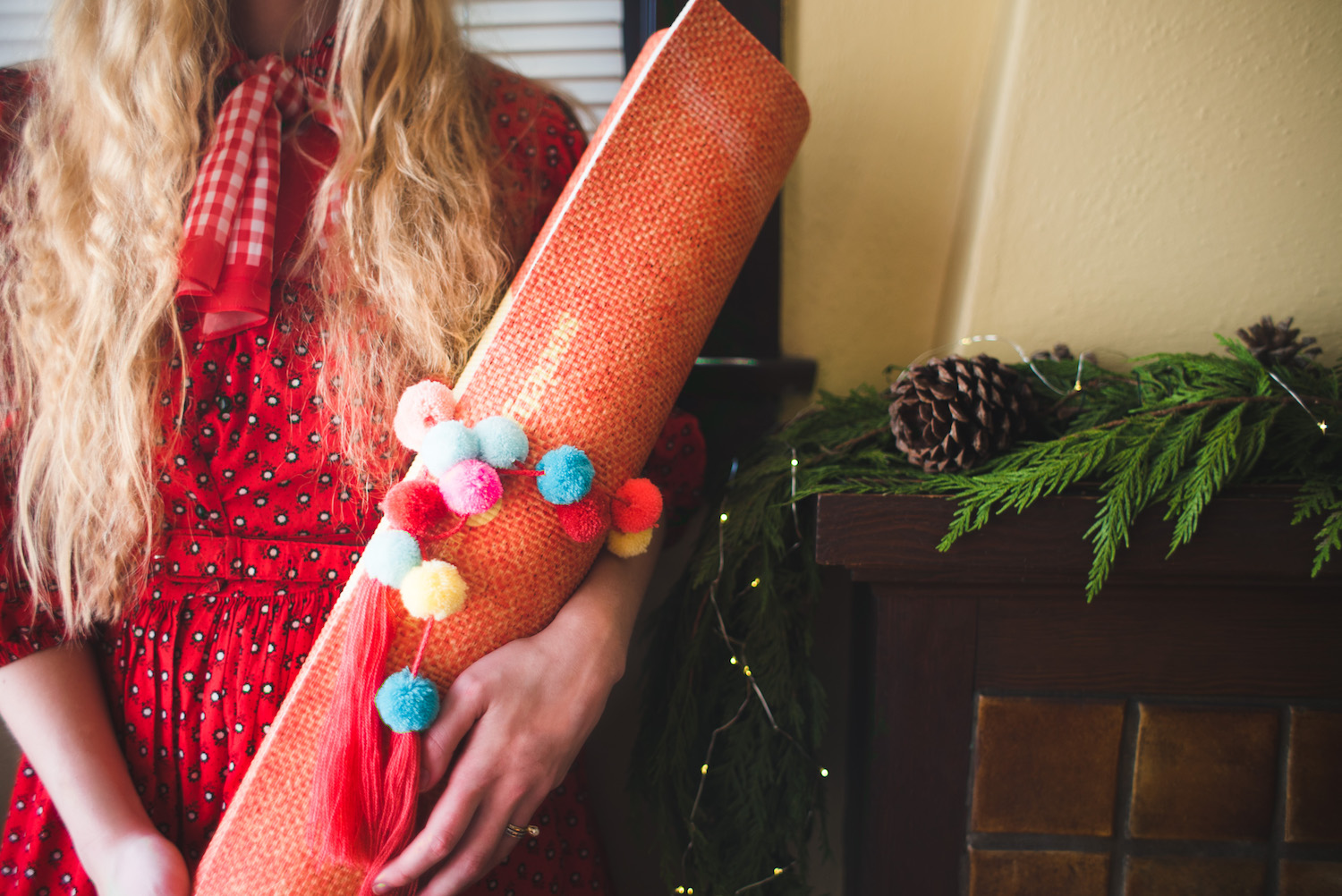 1. Yoga Mat
Save your sanity by bringing a yoga mat back home with you. If you have a way to strap the bad boy to your backpack or carry on luggage, DO IT. You never know when your transfer flight in Chicago is going to get delayed 6 hours, and you will be so happy you have a mat to stretch out on. You will be the envy of all the other sleepy travelers curled up in balls trying to snooze on the hard floor.
2. Playing Cards
A deck of fancy playing cards is a classy and fun addition to any stocking! Plus, if your plane doesn't have movies (first of all, SORRY) or if you want to give your eyes a screen break, you've got an old-fashioned solution to your 21st-century problem! It's also a great way to make friends on the plane, so long as you're not too competitive.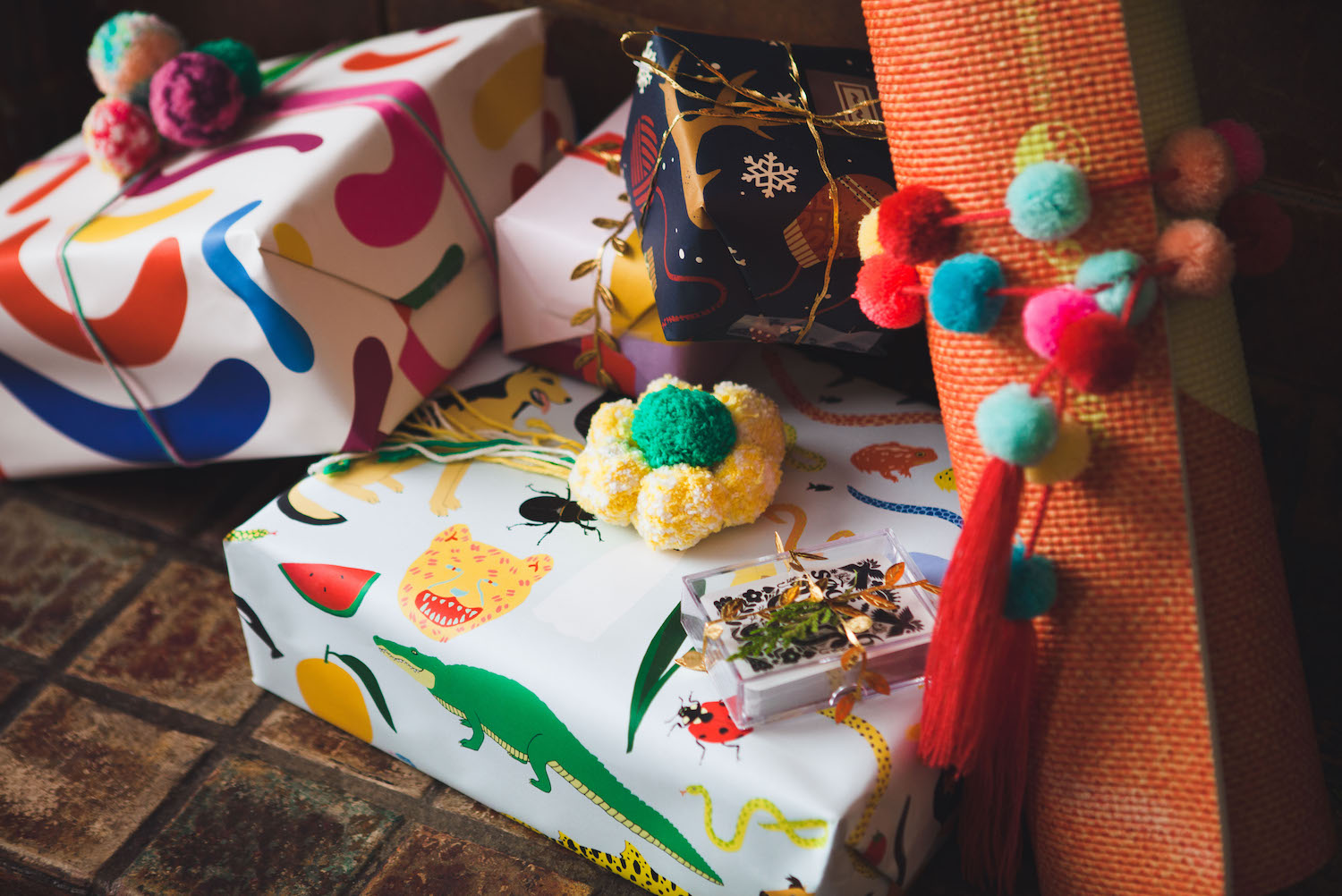 3. Wrapping Paper
Sure, you can go home and "borrow" mom's wrapping paper last minute, but then all your presents will match Santa's … and that's embarrassing. You want yours to stand out! When you give a gift to someone and they can't decide whether to tear it open or delicately pull it apart because the wrapping paper you chose is a work of art, it means you did something very right.
4. Holiday Cards
If you really want to make life easier on yourself write your holiday cards way ahead of time! This will give you a chance to actually write something meaningful rather than having to quickly scribble down something in the car before the family dinner. Worst case scenario, make sure to put them in your backpack and write them on the plane!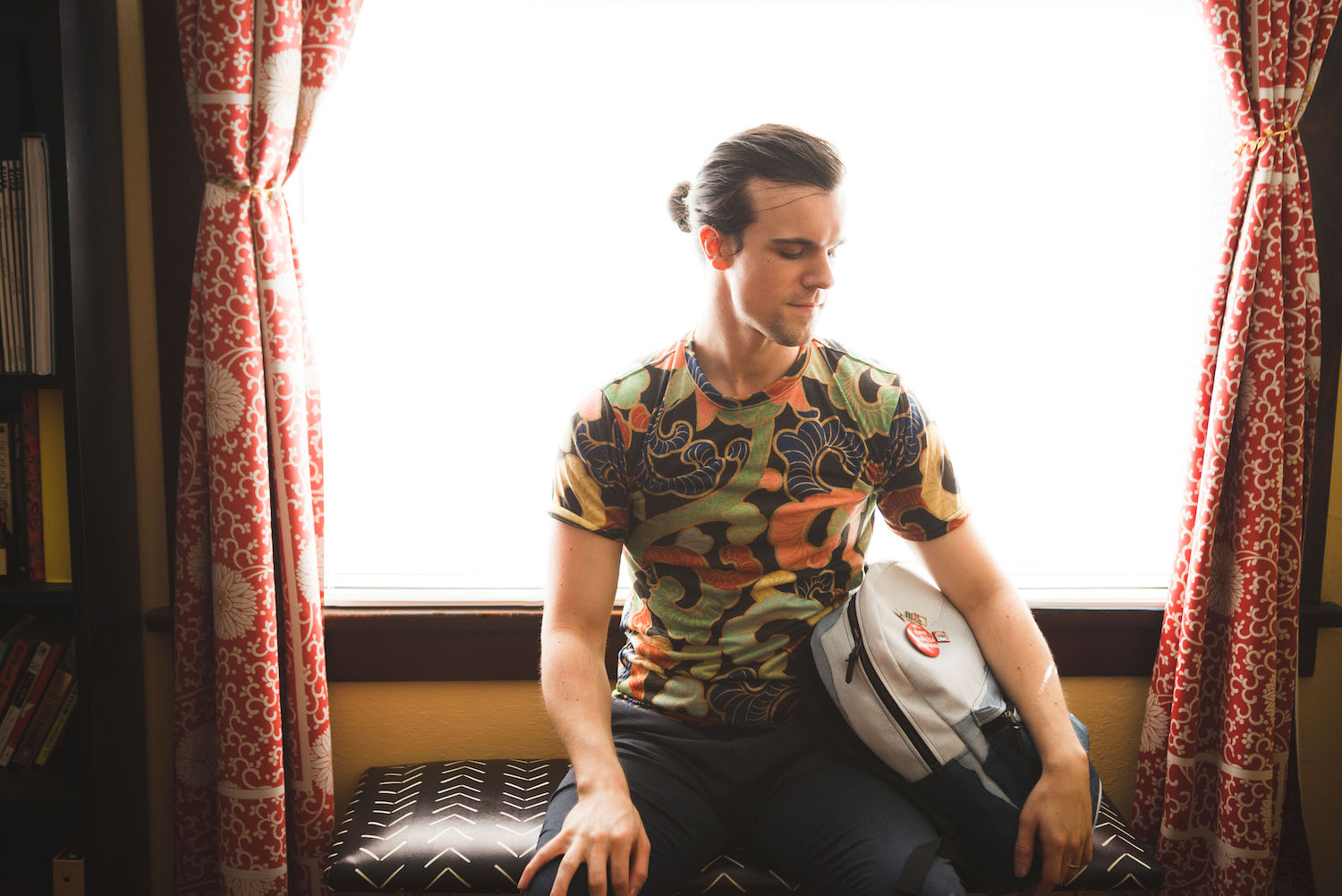 5. T-Shirts
Find a shirt or pin that has something to do with your hometown and watch your fam and friends go wild when they see it. Also, always a good idea to pack at least one spare outfit in your carry on bag just in case your checked bag gets held hostage or lost in translation momentarily.
6. Backpack
With airlines being stingier than ever with their annoying baggage fees it is absolutely crucial you choose your bags wisely, and perhaps none more than your personal item. For that, you really just can't go wrong with a backpack; the personal item of all personal items! Plenty of space for everything you'll need during the ride and all but certain to fit even the most miserly bag policies.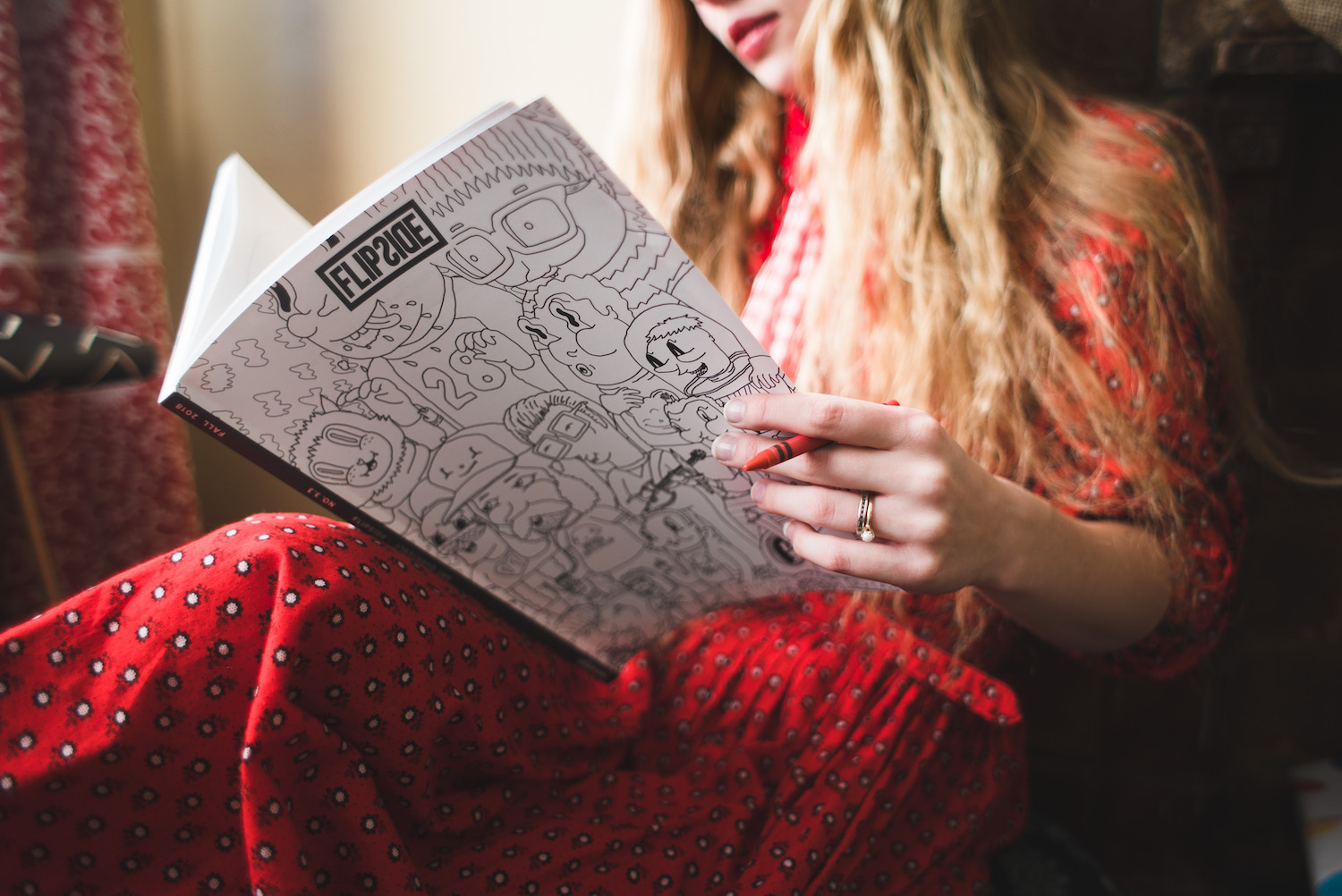 7. Reading Material
Prepare for the plane by BYOB (bringing your own books). It doesn't have to be literature, either. Coloring books, MadLibs, and other interactive material make the time pass even faster. Chances are someone has already filled out the sudoku puzzle in the back of your in-flight magazine, so always better to be on the safe side and bring your own!
8. Acrylic Gift Box
Making the box of the gift you're giving a part of the gift takes the thoughtfulness and presentation to another level. Even a little piece of chocolate suddenly looks high-class when inside! Really, anything you put in one of these acrylic boxes is going to look good, and with a particularly interesting box, you can even make a last minute gift feel special.
So, there's a little checklist to add to your basics, i.e. Don't forget underwear and toothbrush unless you are really in need of new ones and hoping mom will spot you upon arrival.  Lastly, if you aren't sure if you'll be able to bring your new power drill and Vermont maple cream back in your carry on bag, you can now @AskTSA ahead of time to ensure you don't end up in tears at the airport like we did last year. Safe travels and don't forget it's okay to take some time away to yourself for thought, prayer, or meditation – even if you're busy with family! You can't love others if you don't love yourself.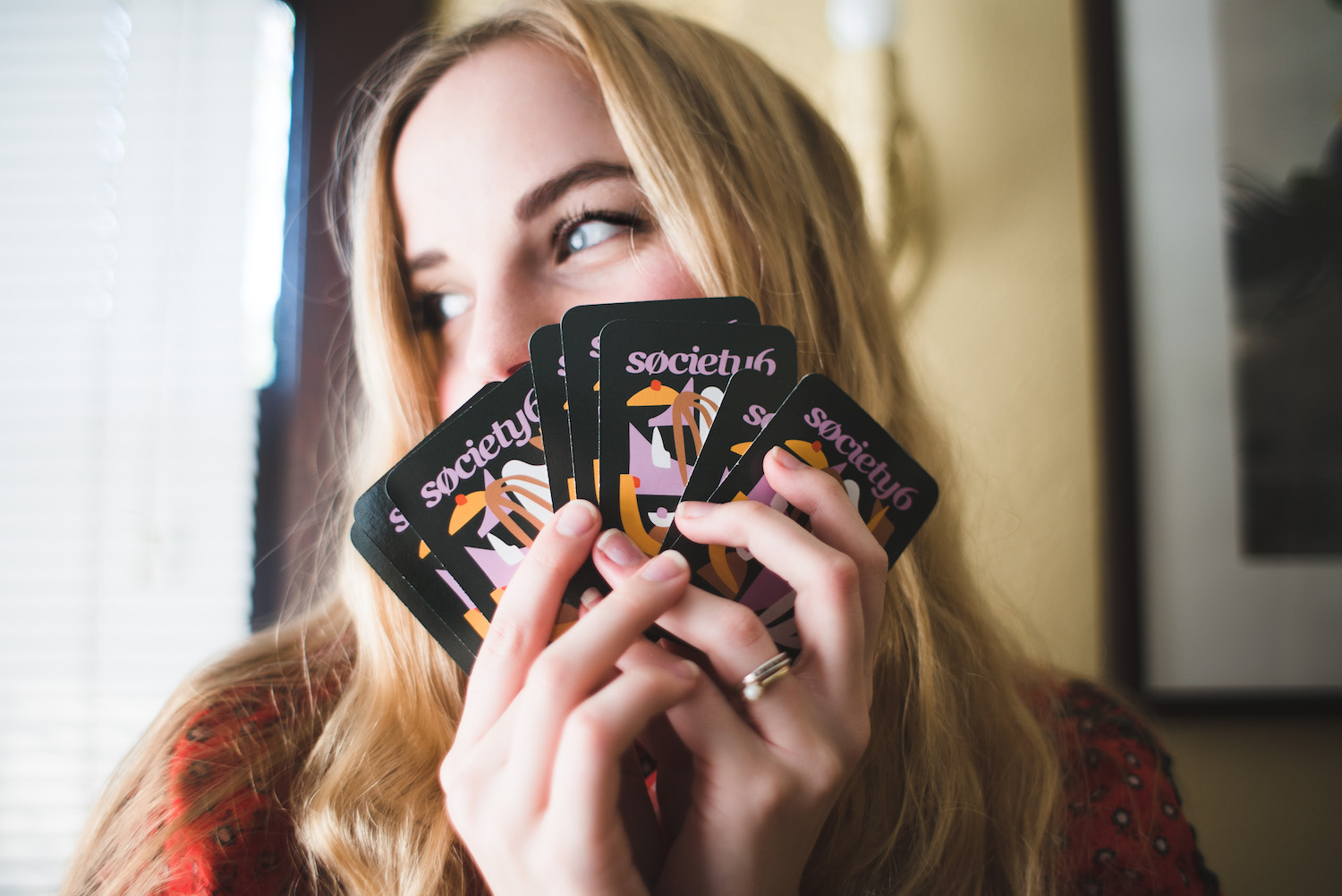 Last Days of Summer Yoga Mat
Nursery Rhymes Playing Cards
by Matthew Taylor Wilson
$15.00
Poison Bottle Deck Playing Cards
Colorful Mess Wrapping Paper
by Viacheslav Vystupov
$12.00
Everyone Is Invited Wrapping Paper
Sunset Stripes Wrapping Paper
by sunshinecanteen
$12.00
Winter Night Wrapping Paper
Society6 Art Quarterly No.3.3
Over The Garden Wall All Over Graphic Tee
SOUP DU JOUR Stationery Cards
Girl Scout Patch Coffee Table
Mudcloth Big Arrows in Black and White Bench