Hannah Pobar is a San Francisco-based photographer with some serious entrepreneurial skills.
As many photographers know, locations are often hard to come by or too expensive to rent. As a photographer and blogger herself, Hannah saw an opportunity to create a network of epic homes available to rent specifically for photoshoots by tapping into her network of internet friends and colleagues. Home Studio is essentially like Airbnb for photoshoots, which is a genius idea for brands and photographers looking for incredible spaces to shoot in for short term rentals. We wanted to learn more about how Home Studio came to be so we dropped by her space to find out. Read below!
Hey Hannah! So you started off as a photographer, yeah? Is that what inspired you to start Home Studio to help other photographers and brands shoot in cool spaces?
My background is in photography, but kind of unconventionally! When I was in college, I picked up a camera and started a business that totally just grew without any formal training or knowledge – just a lot of heart and hard work. After that, I moved out to San Francisco and began working at a startup in the wedding industry, where I learned the in's and out's of startups. I have always been entrepreneurial since I was little. My Dad was an entrepreneur and I was always inspired watching him doing his day to day.
It's been really fascinating to kind of knit all of my life and work experiences into something that I'm really excited about, Home Studio. Home Studio is a platform of styled homes and curated spaces available to rent hourly for photoshoots and creative productions. In some ways, it's kind of a culmination of everything I know and love – this perfect combination of the creative community and the vibes of a small business where everything you do each day really matters.
How did you manage to get people to list their spaces on Home Studio? Did you tap into your network or scour Instagram to find cool spots?
Before I even had a site I was emailing people explaining my idea to get them on board. We actually launched with like 20 people on board which was pretty awesome considering I didn't have anything to show for the whole concept! Haha.
I used to be a blogger, so just re-connected with a lot of "internet friends" in the home decor and blogging community to get started initially. Once the beta was live, we started a waitlist and taking applications from all over the US. Everything totally just grew from there organically. We're currently in beta in San Francisco, Los Angeles, New York, Denver + more.
"Everything is a risk, not doing anything is a risk! It's up to you."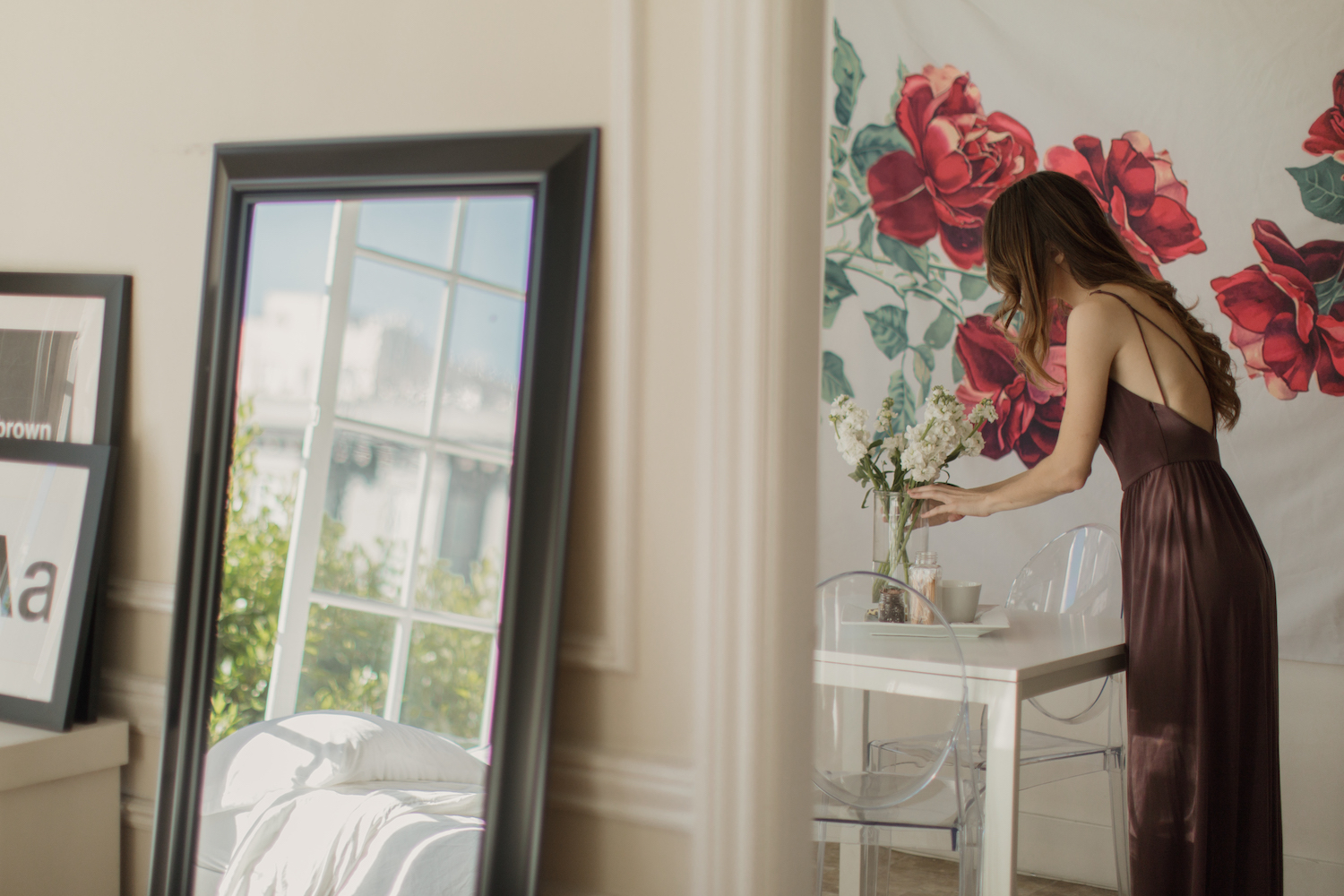 You're based in San Francisco which is obviously a hot bed for the tech industry; but as a creative, what is the community like?
Small but mighty, it's really expensive to live in the city so that pushes a lot of the more typical creative artists out. I will say the energy here is absolutely unmatched. Everyone is so inspiring, and I love that most people seek to live here versus just stick around because they grew up here and never moved or whatever.
As a curator/purveyor of other people's well-decorated homes, you've gotta have a pretty strong sense of interior design. How would you describe your home's style?
Thank you! I definitely kind of summer salted into the home decor space, and while I absolutely love my home, I don't necessarily feel like interior design is my strong suite – especially compared to some of the gorgeous homes of hosts we have on the site!
Regardless, I'd describe my style as comfortable, minimal, and simple. I really appreciate incorporating natural elements, respecting functionality and intention in all things, and a mix of masculine and feminine. I find that together, these things create an inviting atmosphere.
What are some home design trends you're seeing pop up across the homes on Home Studio that you're loving right now?
Texture! I'm appreciating the departure from stark minimalism towards warmer, wholesome looks that incorporate a lot of texture. The whole boho home look is really interesting to me. While I'm not personally on the bohemian train myself, I definitely welcome the charm and character behind all these amazing rugs, color, pattern, and those pom-poms!
What are some of the coolest shoots that have happened in one of your spaces?
We just worked with Artifact Uprising for their Modern Metal Frames launch. Their team traveled to San Francisco for the shoot, so it was really cool to be able to team up with them for their locations. I've followed the company from the start, so it was amazing to be apart of one of their productions!
We've also teamed up with Rocksbox for quite a few of their shoots. Their shoots are super lively and styled beautifully which is always fun to see. They shoot all of our spaces in super fun ways and I'm always impressed by how on-brand they are consistently!
"I don't like design for design sake…I like solving problems, driving actions, making things simpler – in beautiful ways."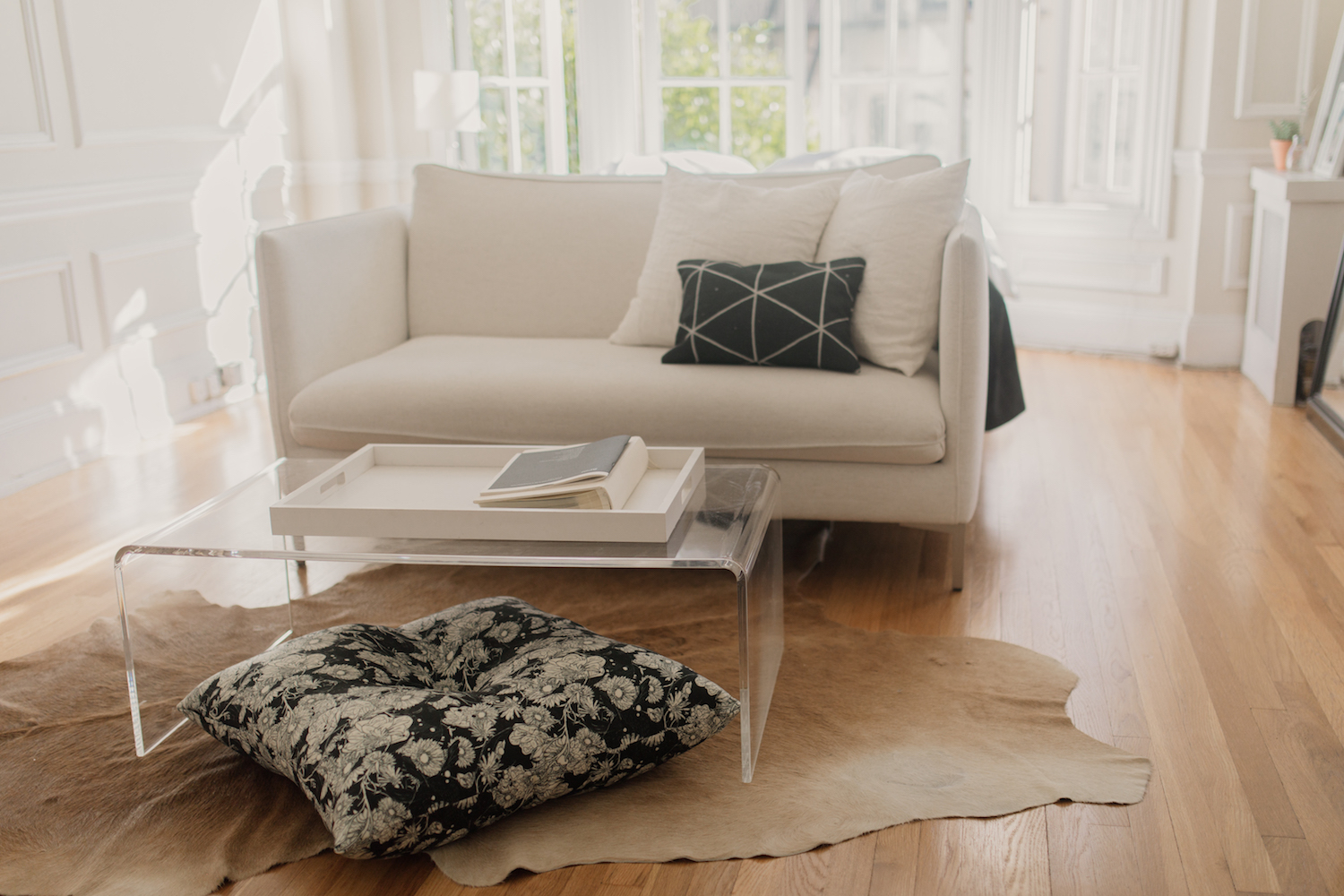 Can you tell us a bit about the Society6 products you chose for your space?
I'm pretty much obsessed with the art prints I picked up from Society6. One of my favorite parts of my home is the gallery wall in the kitchen. I had never changed out the prints, and now that I love how it looks. I also am loving the floor pillow, it's soooo comfy. Although my house has lots of seating and areas perfect for working, I find myself most often sitting on the floor at my coffee table – haha. So the floor pillow is pretty perfect for my setup.
What's your best advice for someone looking to start their own business and be their own boss? How do you balance the business with the creative element?
My best advice is to create the things you wish existed. It's incredibly motivating to understand first hand the wants and needs of my clients- because I've been in their shoes.
Coupled with that, I don't think you can spend forever waiting, you should try do what you can with what you have where you are. Everything is a risk, not doing anything is a risk! It's up to you. Sometimes I get scared thinking, "what if this doesn't work?", but I have to keep reminding myself, "at least I had the courage to lose myself in something I truly wanted." That is important.
I've always liked the business side of things to really feel comfortable calling myself an artist or a creative. Don't get me wrong, I definitely feel like I'm creative, but I've never felt like I fit the typical mold of a creative. I don't like design for design sake…I like solving problems, driving actions, making things simpler – in beautiful ways. I've always described it as I just loved making things, regardless of the medium. With Home Studio, I've kinda accepted that the business is my art – and I love iterating on it.
You also run a print shop called Pretty Techie where some of the proceeds from your sales go to Because I Am A Girl, can you tell us a little bit about why that's important to you?
I do! I feel like I express myself creatively in a lot of different ways, and Pretty Techie is just another outlet. I believe in inspiring and educating the next generation of creatives and makers, that's why $1 of every print and 3% of each digital product sold is donated to Because I Am A Girl, a non-profit that supports education for girls. All around the world, girls face complex physical, cultural, and financial barriers in accessing education. I believe that education can help people lift themselves, and everyone around them, out of poverty and make the world a better place.
How do you see Home Studio growing/evolving?
Everything just gets more and more fascinating the more I work . It's incredibly inspiring. I'm excited to continue working towards building a healthy business that supports itself from the start!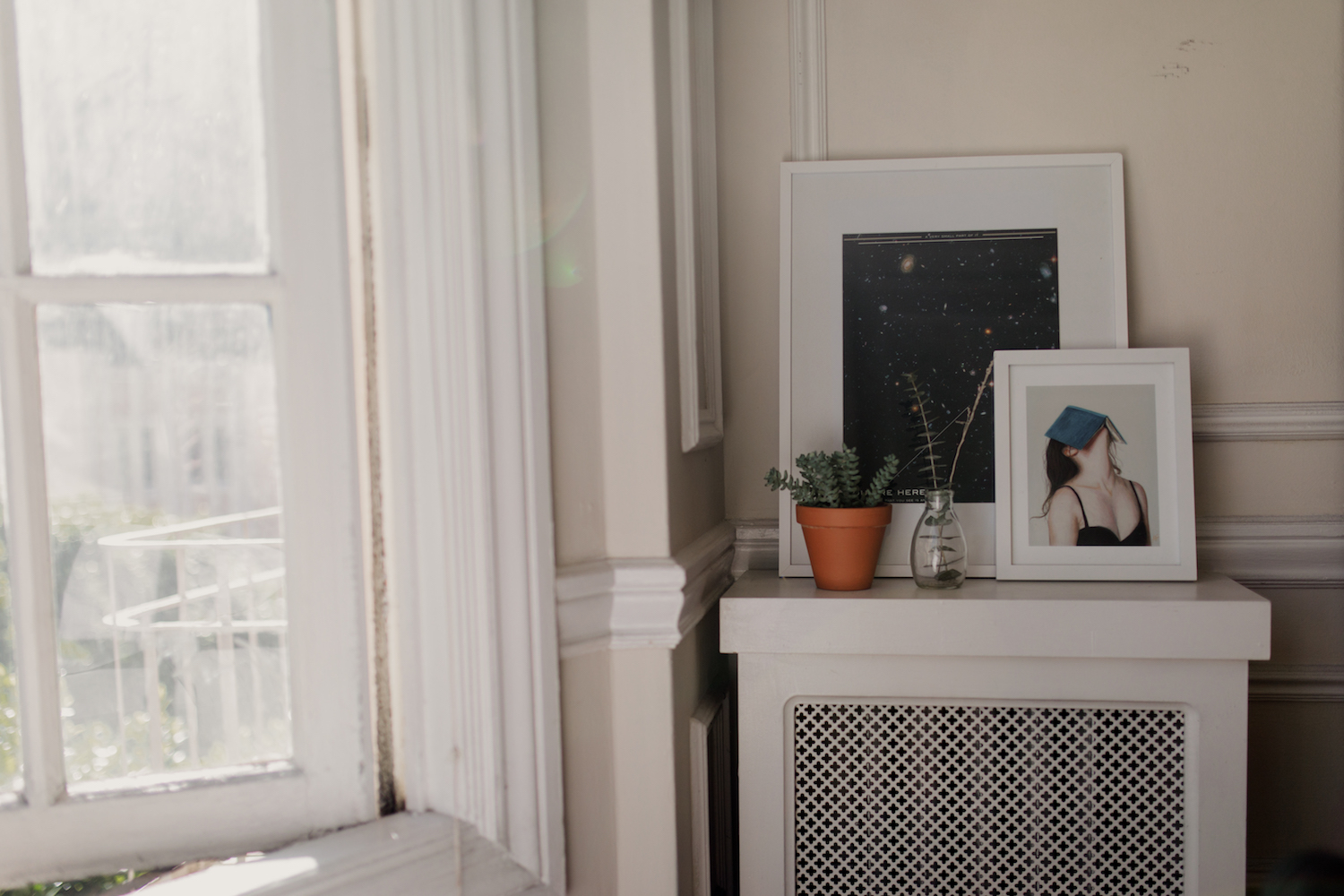 NIGHT GARDEN XXV Print
by Burcu Korkmazyurek
$20.99
THE UNIVERSE Print
by Mike Gottschalk
$19.99
The Moon (Sans Type) Print
Geodesic Rectangular Pillow
Hide and Seek Floor Pillow Square
Red Roses Wall Tapestry Small
by Heart of Hearts Designs
$43.99