Hosting doesn't have to be hard; a good Spotify playlist, a cheese board and some cozy seating and you're halfway there.
Interior decorator and hostess extraordinaire Jillian Kliewer shows us how to throw your first-ever holiday gathering, below. Want more? Check out Jillian's holiday gathering-inspired collection. 
Fall is a perfect time to gather friends and cook a big feast!  Welcoming friends and family into our home has always been a no brainer.  My husband and I share in the joy of having people around all the time and so hosting a dinner gathering is nothing new for us.
As a designer and lover of everything interiors, there are a few things that I think need to be done before your guests arrive (besides the cooking!)…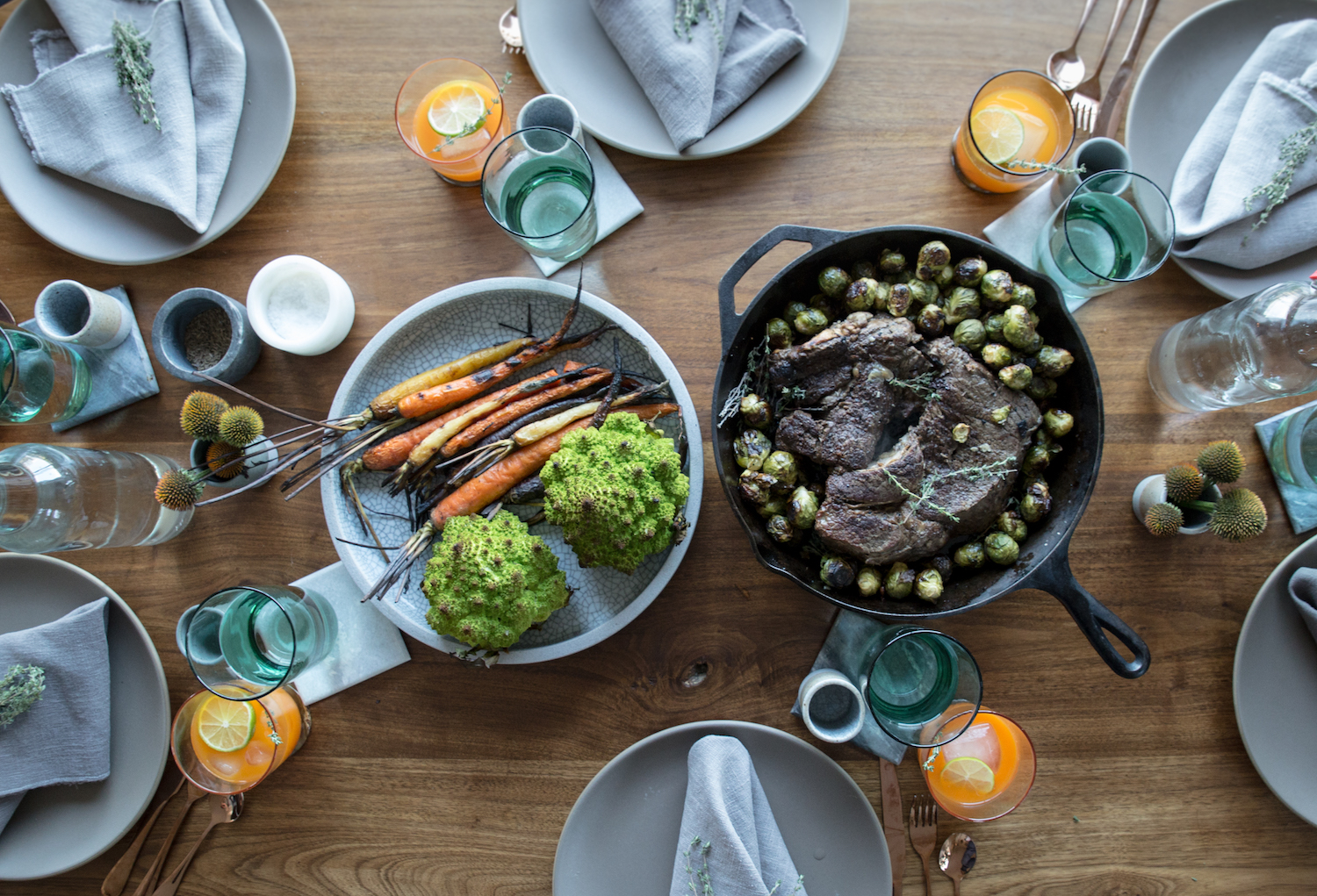 1. Straighten up!
Have in the room only what you'd like to share with your guests.  Old newspapers, amazon boxes, funky craft projects – these need to be put away so your guest can walk into a clean space free of your daily clutter.  
2. Micro-decorate! 
This year I'm exercising a minimalist mindset and focusing in on the small details without being holiday specific. I look to the seasonal colors of produce as my guide. I used purple cabbage as decor, colorful cocktails with sprigs of fresh thyme, and dried rose petals sprinkled on chocolate truffles…ah yum! yes you can eat them.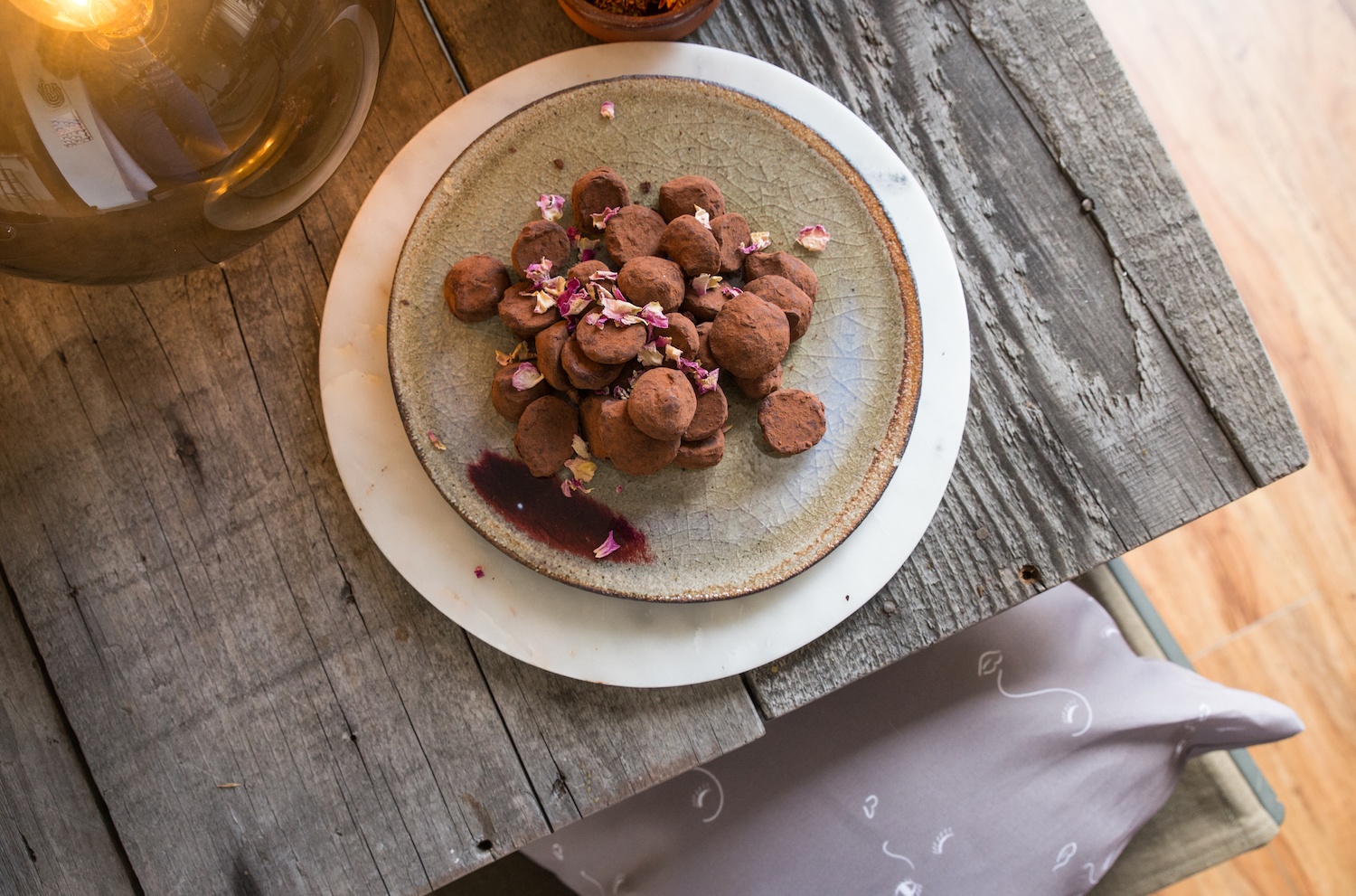 3. Fancy Snacks!
Amuse-bouche! French for appetizer— I like to set out little snacks around where guest will be hanging out.  A couple beautiful cheeses on a marble board and little bowls of dried fruit and nuts are a great addition and can keep guest happy while you finish up in the kitchen.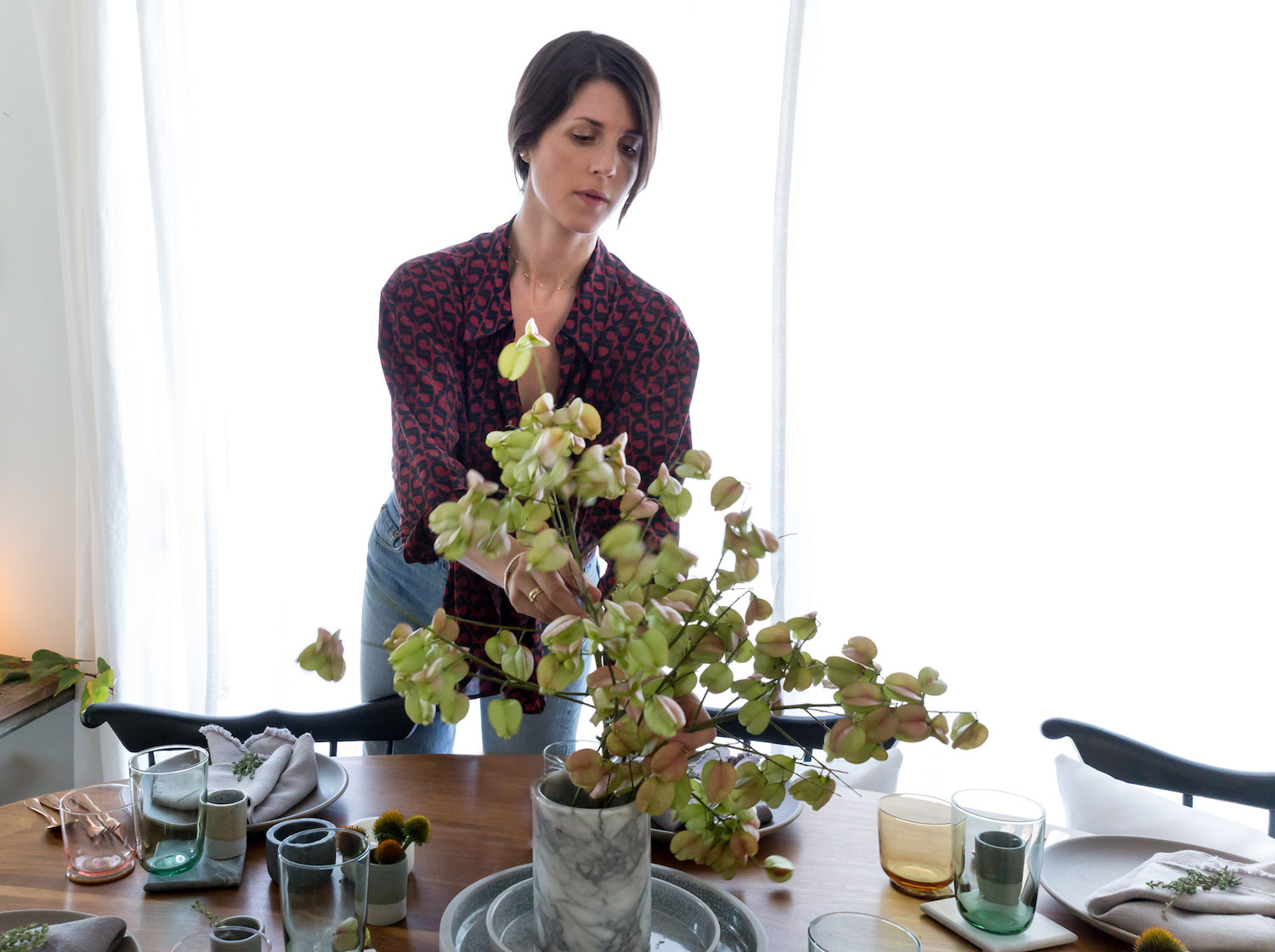 4. Seasonal Flowers!
You have to have flowers. Go the morning of your party to a flower market or florist to pick up seasonal pops of color for the buffet table and centerpiece.  If you can use greenery from your own yard or garden that's even better!  Simple ivy or green leafs and branches make a big impact on a simple table arrangement.
Space Framed Art Print
by Jillian Kliewer
$79.99
At Home on a Frog's Back Metal Print
by Matthew Korbel-Bowers
59.99
Gray Grey Sea Salt Wall Clock
by Beautiful Homes
$30.99
Wayfinding Power Framed Print
by Matthew Korbel-Bowers
$55.99
Ladies II Throw Pillow
by Natalie Catalina Print Shop
$29.99
Titty Committee Throw Pillow
by Natalie Catalina Print Shop
Burnt Mountain Metal Print
by Matthew Korbel-Bowers
$59.99