Bathrooms are usually the smallest room in your home and getting the wrong shower curtain can make this space seem even smaller!
Luckily, most bathtubs are a standard size and most shower curtains are made to match these dimensions. What that means is that there's really not a lot of measuring involved for you. There are however, a few things you should keep in mind. Here's everything you need to know to make the right call for your space. 
It's All About Height
A standard size tub (or close to it) and a standard size shower curtain go hand in hand like a hotdog and its bun. However, one measurement that you do want to make sure that you have right is how high to hang your curtain rod (if you're the one who has to hang it).
Shower curtains have to be hung at just the right height in order to be effective and be aesthetically appealing. If you start your bar too high, water will splash out of the bottom. If it's too low, the curtain will drag on the ground and make your room feel really short.
With a standard curtain length of about 74" it's safe to hang your curtain rod anywhere from 3" to 5" above that. For those of us that are bad at math, that puts your curtain rod somewhere between 77" to 79" off of the ground.
Which means that if you're shopping for a shower curtain and you're unsure of the length, measure the distance from the curtain rod to the ground make sure that you have 3" to 5" of leeway from your curtain length.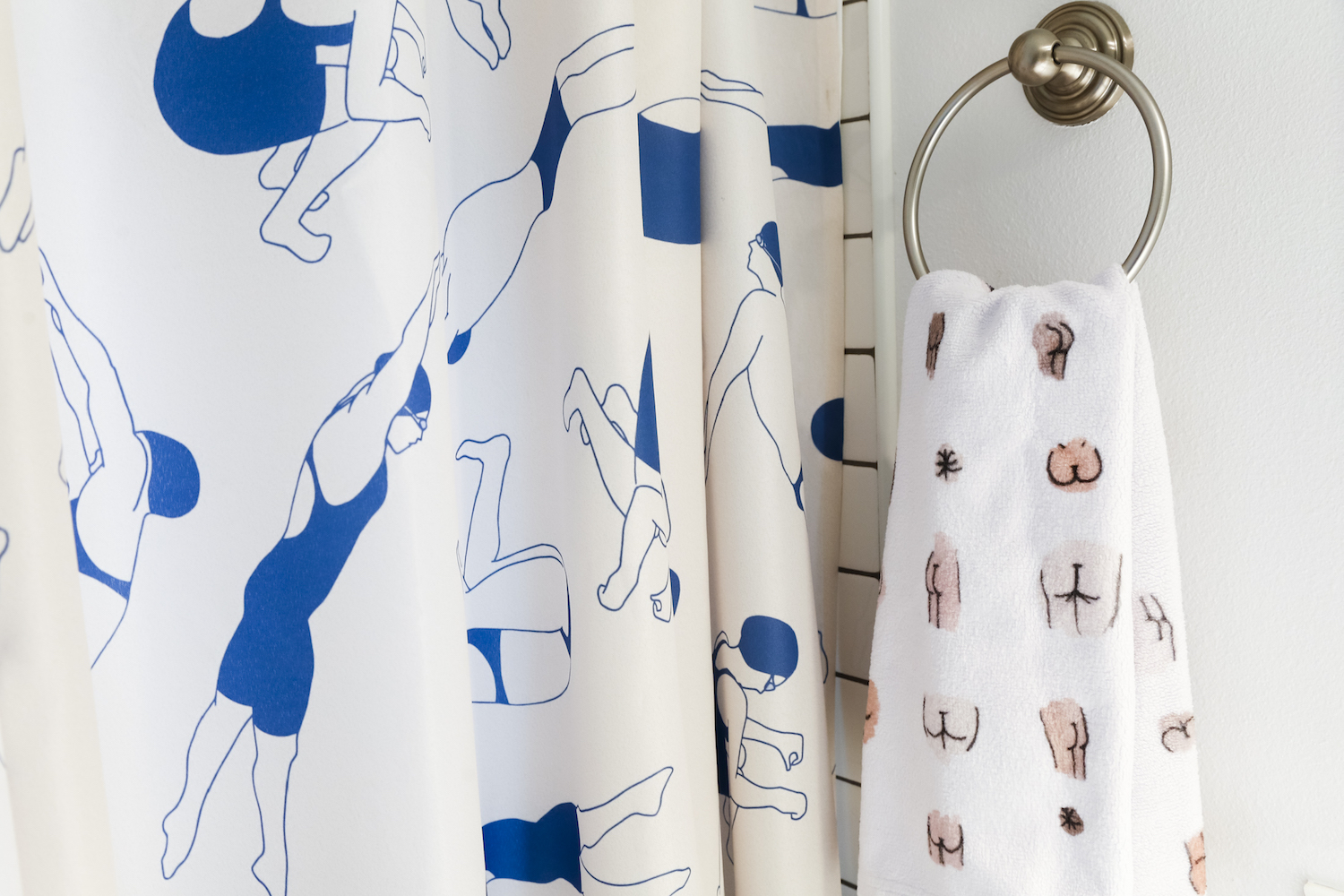 Pattern Play
Picking the right shower curtain for your space starts to get tricky (and fun) when you get to start thinking about your choices in pattern, color and design.
Light or neutral colors tend to make your space feel bigger than dark colors. This is a helpful design tip that can direct your search, or get thrown out the window when you decide to use your shower curtain as an opportunity to make a splash with a pop of color.
Go for a minimalist look with just one full solid color or pick a more graphic pattern. Add something with a contemporary quirkiness, a dash of humor or a more sophisticated appeal. The curtain is your canvas.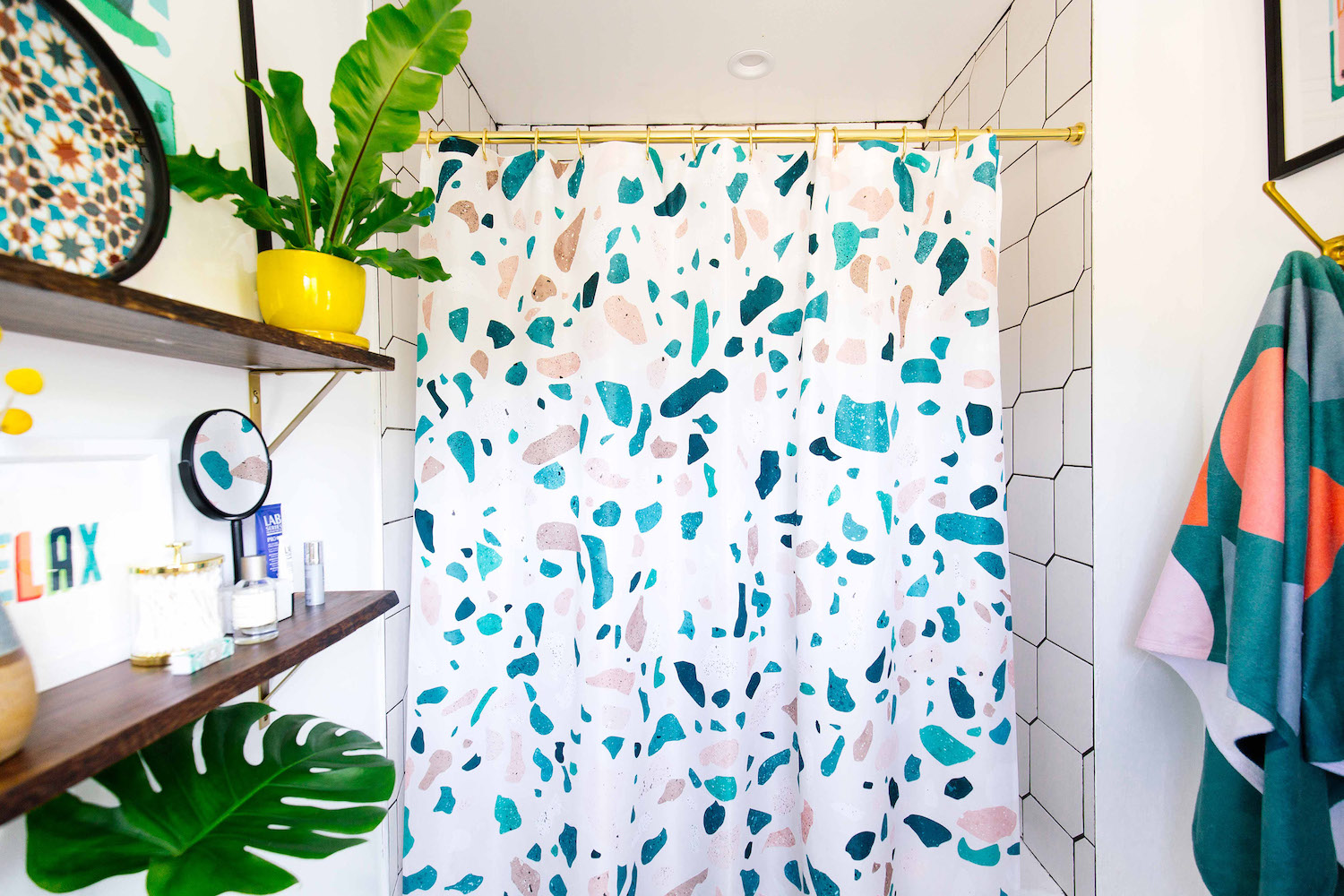 Your shower curtain doesn't have to match to your bath mats or to your towels perfectly, but it is nice if they pull from the same color palette because it helps give your bathroom a more cohesive look. If you don't want to use these accent pieces as your color foundation, match your shower curtain to your walls, floors, sink and countertop. If that seems even worse than the first suggestion, then you do you. Use your shower curtain as a statement piece and make a statement with whichever design speaks to you.
The best part about shower curtains is that they're impermanent, meaning just like a rug, they can be changed out on a whim or kept for awhile. Find a design that you like, but don't be afraid to mix it up when you feel like it.
Terrazzo Turquoise Pattern Shower Curtain
On Your Marks Shower Curtain
Martinique Print Shower Curtain
Butts Hand Towel
by Julia Heffernan
$13.99
Modern Geometric Bath Towel
by The Old Art Studio
$29.99