We hung out one of La La Land's choreographers and IRL dance emoji, Jillian Meyers in Griffith Park, an iconic location from the film, to learn how to dance Ryan-Gosling style. Packed with Society6 leggings for days, she performed a dance number for us to the tune of one of her favorite songs by the band Sonnymoon. Read Kira Cook's interview with Jillian where she talks about her dance career and gives us the dirt on Gosling. JK, he's a true Canadian gentleman. Check it out!
I've had the pleasure of knowing the winsome Jillian for many years, and it is a truly unique pleasure of living in Los Angeles when you're able to witness the people you love and admire achieve bonkers-level successes in the notoriously impervious entertainment industry.
Where's Jillian now? I'd ask our friend.
On tour with Janet Jackson.
Right right right. Where's Jillian now?
Filming with Hozier.
Cool cool cool. Where's Jillian NOW?
Teaching Ryan Gosling and Emma Stone how to dance for their new movie.
W-W-W-W-WHAT THE FFFFFFFFFLARPPPPP????
Jillian's had quite the whirlwind year, choreographing a dance for Madonna's tour, then not only assistant choreographing La La Land but also playing private teacher to Ryan (we're on a first-name basis) and Emma Stone (we're not), AND dancing in the film (you can see her shock of red hair in the opening scene on the freeway) and then rushing off to Canada to shoot and dance in Rocky Horror Picture Show. I caught up with her to ask her about how one makes a living out of dance, and then I directed her in this video in which she choreographed and danced, proving just how versatile those S6 leggings can be.
K: First of all, can you just tell me how you got into the world of dance?
J: I was 8, and my best friend at the time stopped by my house on the way to dance class, and my mom said I could go with her. That's how it started. One jazz class a week and that soon multiplied. That was dance, but understanding that dance could be more than dance at a studio was a later teacher in life in Portland, Oregon. She was very well connected to the big dance studio here [in LA], The Edge, and they have a scholarship program that many of her prior students would come down and do. That opened up the idea of, Oh, dance is more than that? You can make a living? And there's work as a dancer? I had no idea.
I won a summer scholarship to the studio and I came when I was 17 and spent three months here and danced everyday. Being here everyday, I could imagine what that life could look like.
K: And after that you moved to Los Angeles?
J: Yeah, when I was 19, I worked at Edge at the desk in exchange for classes, and worked for a clothing store, and danced all the time and auditioned. It's such a mystical route and different for everyone, but you meet people and learn the things you like to do and don't, and how you like to dance, and you find your way and how to make that into your life.
K: So where are you at now in terms of your career are you doing more choreography, more dancing, more teaching?
J: Sometimes it's hard but I'm most satisfied when I have a balance of all three happening. I do love to teach and especially teaching internationally, dance is a language and it's such a huge communicator and it never ceases to humble me, so I really love that exchange.
I'm still very much a performer and want to dance, want to be on stage, want to be on screen a lot, but the scenarios I desire in that context are becoming more specific. Very thankfully, I've had a career where I've gotten to do most of the things that I've wanted to do, like dance with a big artist, etc., and now I get to be more specific. And I also get to choreograph. I like to be able to bounce those things around, I find when I do one or the other a lot, I get really antsy. So at this very current day, I'm actually in a fusion between them.
K: Does most of your work come from your agent, or from people you know?
J: It used to be mostly through my agent, but more often than not now, it's through the relationships I've generated over all this time. Still, some things come through them and obviously they facilitate, but very few now are "Oh we have an audition for you." But there are a lot of things I don't want to do. Like, I can count on one hand the artists I would want to dance behind, I don't really want to do that as much anymore.
I danced for Janet Jackson for a really long time, that was one of my longest jobs, and that was an incredible experience. I was 20, and it was my first artist, first music video, first television performance, first tour, first overseas experience. And she's such a fantastic lady, and such a kind woman, and I'm thankful for all of that. No other artist have I worked with like that that intimately or for that duration. For other people it was a one time performance, like Christina Aguilera, Kylie Minogue, and Annie Lennox, who is the nicest woman ever.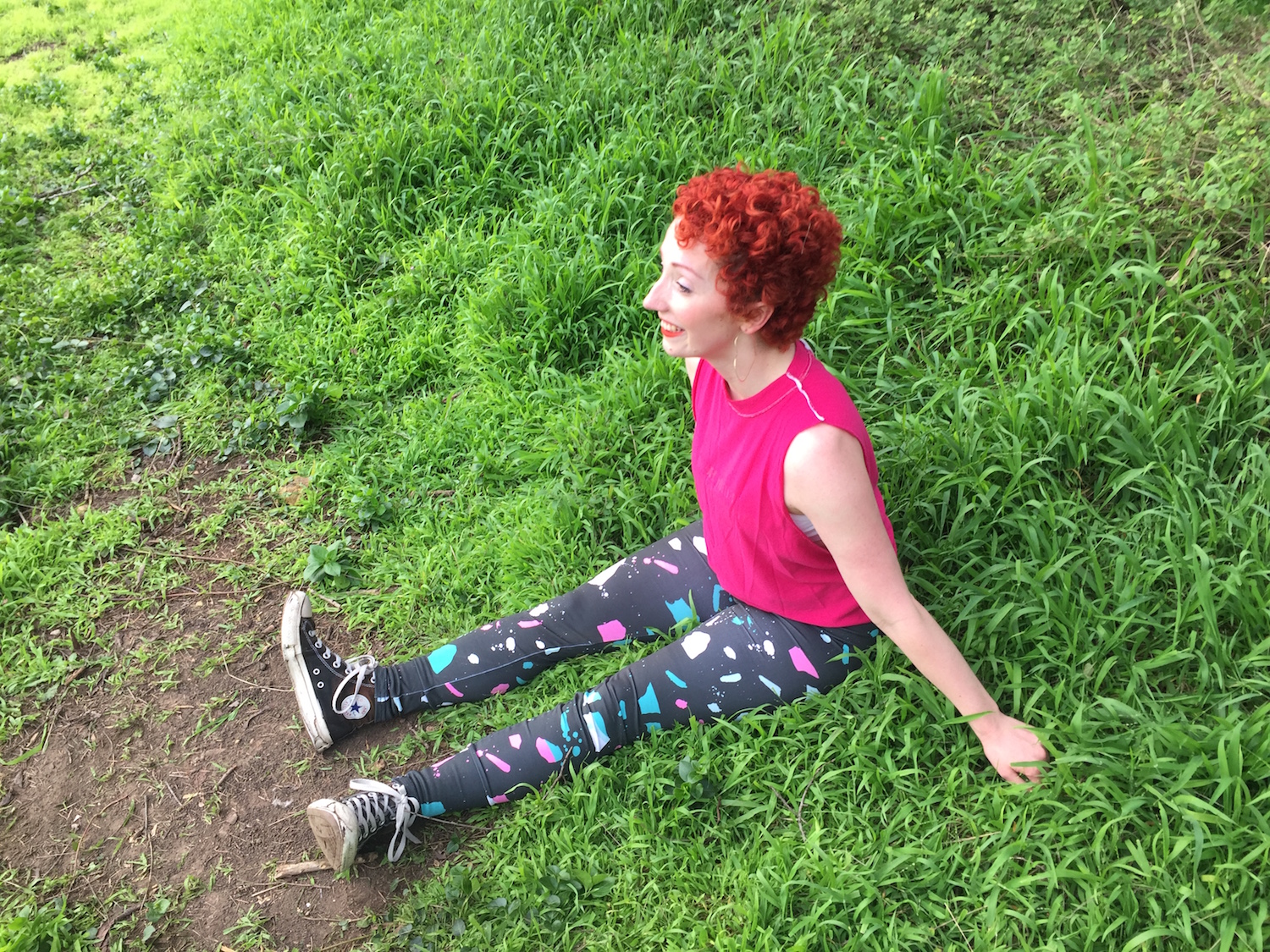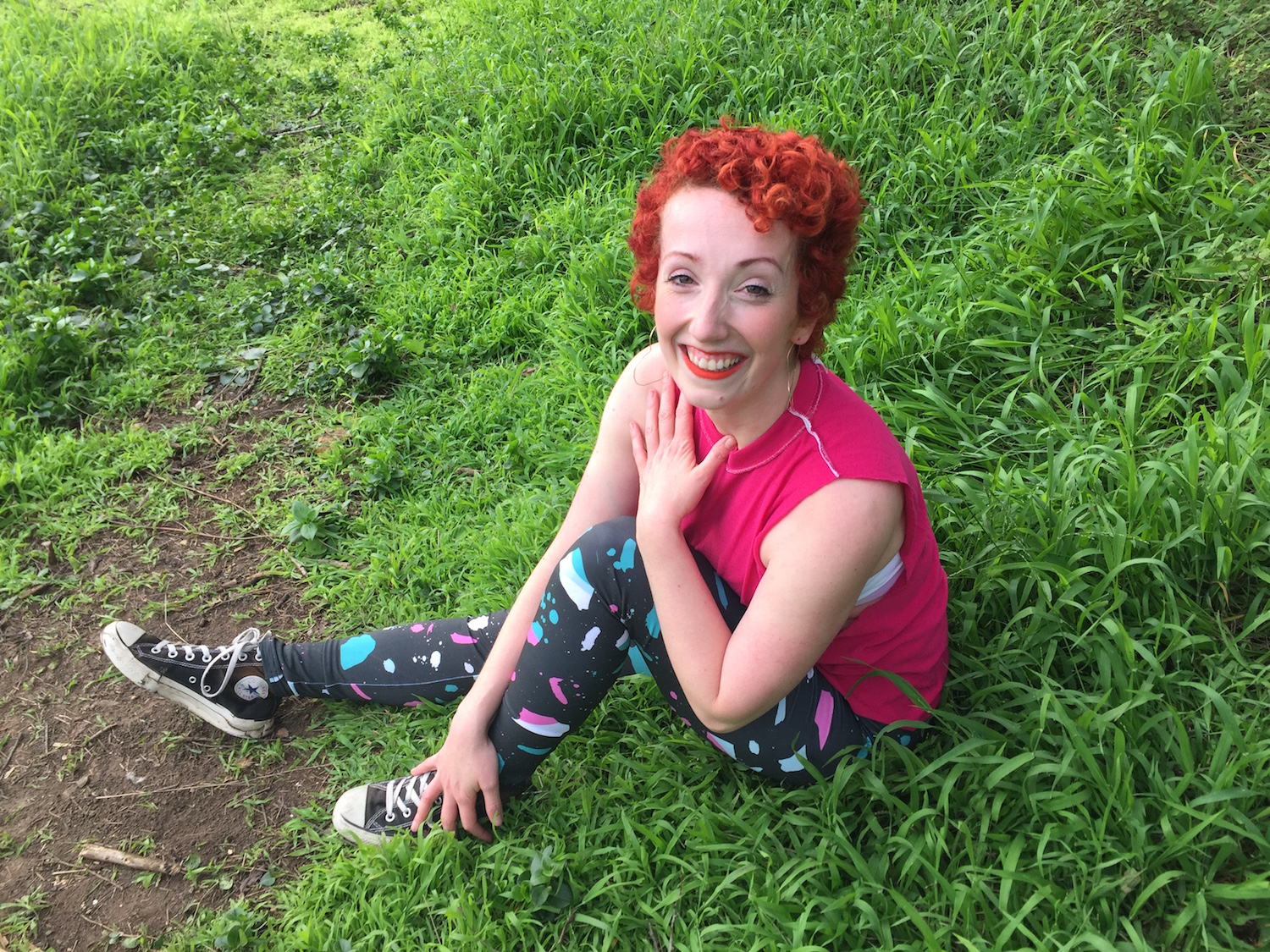 K: Can you talk about being brought onto La La Land?
J: I met Mandy Moore, the choreographer, when I was 16, she was my teacher when I was here on scholarship at the Edge. She would teach my class twice a week and I became her class assistant, so I've known her forever. She's my teacher, my friend, my mentor, and we've worked together since I moved here. Assisting for her, dancing for her, off and on since then.
Ultimately it's because of Mandy that I got to be part of this project. She got this job out of so many choreographers here. They needed someone who could do so many different styles of dance, and while Mandy tapped growing up, that's not her specialty. So as well as being there to assist with emails and organizing, a big part of my involvement from day one was to help train the actors, to dance with them everyday.
And also for dance at all to be involved at day one of a film was incredible. Like, we got to be a part of the table read. It should always be that way especially for a musical, which it was back in the day of MGM, but today is unprecedented. That really helped to make the film what it is.
K: What did a day on La La Land pre-production look like?
J: So at the beginning, we had a production space in Atwater, and we made this random empty office building into a semi-dance studio, hung up some lights, put up Singin' in the Rain posters to get some mood in there, because we wanted people to want to be in that space because we're going to spend some hours in there.
We showed up every morning and spent many hours spent making up the material and trying out many different versions with Damien, the director. He came in day one and was very specific. He knew shot for shot how he wanted to shoot everything, which on our end makes an incredible difference because you know the frame you're creating for, there's no question about what we're trying to do. We'd spend the morning working on the material and other business and organization stuff, and then we'd spend 4-6 hours, sometimes more, with either Ryan or Emma individually or maybe a little bit of overlap, training tap or ballroom etc.
Also, a lot of casting: there's over 100 dancers in the film, and Damien never wanted to see the same face twice. So every scene has different dancers in it which is incredible, but that also meant finding all the right people. Thankfully we never had to have an audition because we know so many dancers! And getting to cast all different generations and types of people was very important to Damien. For better or for worse, we'd sit down to do casting and he would say about the headshots, "Too pretty, too pretty!" and he would look at myself or Mandy's other assistant and say "More like you guys, more interesting faces!" and we'd be like "Uhh, thanks, I think?" but in that though was an opportunity to hire a lot of different kinds of dancers that are very talented and don't always fit a specific mold.
K: That's such a gift, to be able to give work to people that you love and who you know don't really get all the opportunities.
J: Yes! My teacher from The Edge is in the epilogue of this. It's an incredible thing. And she was on scholarship at the Edge long before me, it's a long lineage there.
K: I took one class at The Edge after I saw Magic Mike XXL and was convinced I needed to learn how to dance like that, and it was truly one of the most challenging hours of my life. It was an intro level class and everyone in the class was a PROFESSIONAL. It was embarrassing and humbling to see everyone else pick up the steps and patterns so quickly, a skill I certainly don't have.
J: It takes time, it takes time!
K: So, were you crazy nervous to do this? Day One, you're about to teach these two huge stars to dance, how did you feel? What was your emotional landscape?
J: Okay, this is a good Ryan Gosling story. I flew in from New York the day before we started, I was working for Madonna and they were behind schedule. I finished with Madonna and I flew back and the next day I started on La La Land. It was my first day and Mandy said she couldn't be there and that I was going to work with Ryan alone. They had only had one private tap lesson so far, and it was really important to establish a bit of a rhythm with exercises and develop a routine for him and Emma. So, Mandy couldn't be there and I really needed her guidance to see how to teach him and what kind of a student he was, but there I was just waiting in the studio alone.
I was so nervous, not only because it was him but because I knew I had to do a great job, I was worried he was going to see right through me, what if he thought I sucked, etc.? But he kind of scoots in and was like "Hey," and I was like "Hey," and then we get started, we start going through the things I prepared and he's, you know when you get the feeling of someone is really feeling the situation out? And midway through I was getting really excited about explaining something, and I was like "and then you JUMP, and then you do THIS!" and he was like, "I like how you dance." And I was like, "Oh, thanks." That relaxed me big time.
Because also in that position it's more typical to have a man teach them, to have a male body to imagine themselves within, and someone that's maybe not 5'2″ like me is really important but for some reason it all worked out. We found something, how he worked and how we could work. So yeah, from that day forward, we were buddies. We worked together. But that day I was so afraid.
Also at the end of our first day, we had done all the things I planned, so I asked him if he wanted to stretch a little bit. We were sitting stretching and he asked me "So what do you do? How does it work as a dancer?" and I was like "Great question, it's very mystical, it's never the same, we do all these sorts of jobs," and I asked him "Why are you doing this movie?" because I was so curious. And he said he had always loved movies like this, and this was the chance for him to make something he'd always wanted to do.
K: So overall would you say the experience was great, do you want to do this for other films?
J: Yeah, I mean, also it's my first film, so I don't have any comparison. I imagine every film is its own world and it will all be different, but I feel very fortunate and very spoiled. Damien was always very, very clear with his vision and it wavered very little, and so for dance, we need those elements for us to do our job in the best capacity. So I recognize not every scenario will be like this. That is the bittersweet part of it. But I love film, and I want to be a part of it. And dance isn't always in film and so I'm really am trying to figure out how else I can interact with the medium. Dance on film is its own kind of medium and dance film festivals, but the scale of this movie, shutting down a freeway.
K: When was that by the way?
J: Dawn, our call-time was 4am and we were on that freeway at 5:30, and we did it over two days, a weekend. When we shot the ending, it's all one take from the girl sitting on the car and the skateboard, to the end of when everyone closes that car door. So if one person didn't close on time, the take is gone. So Mandy instilled the fear of God in everyone. The scale of that was such an unbelievable luxury but that doesn't always happen.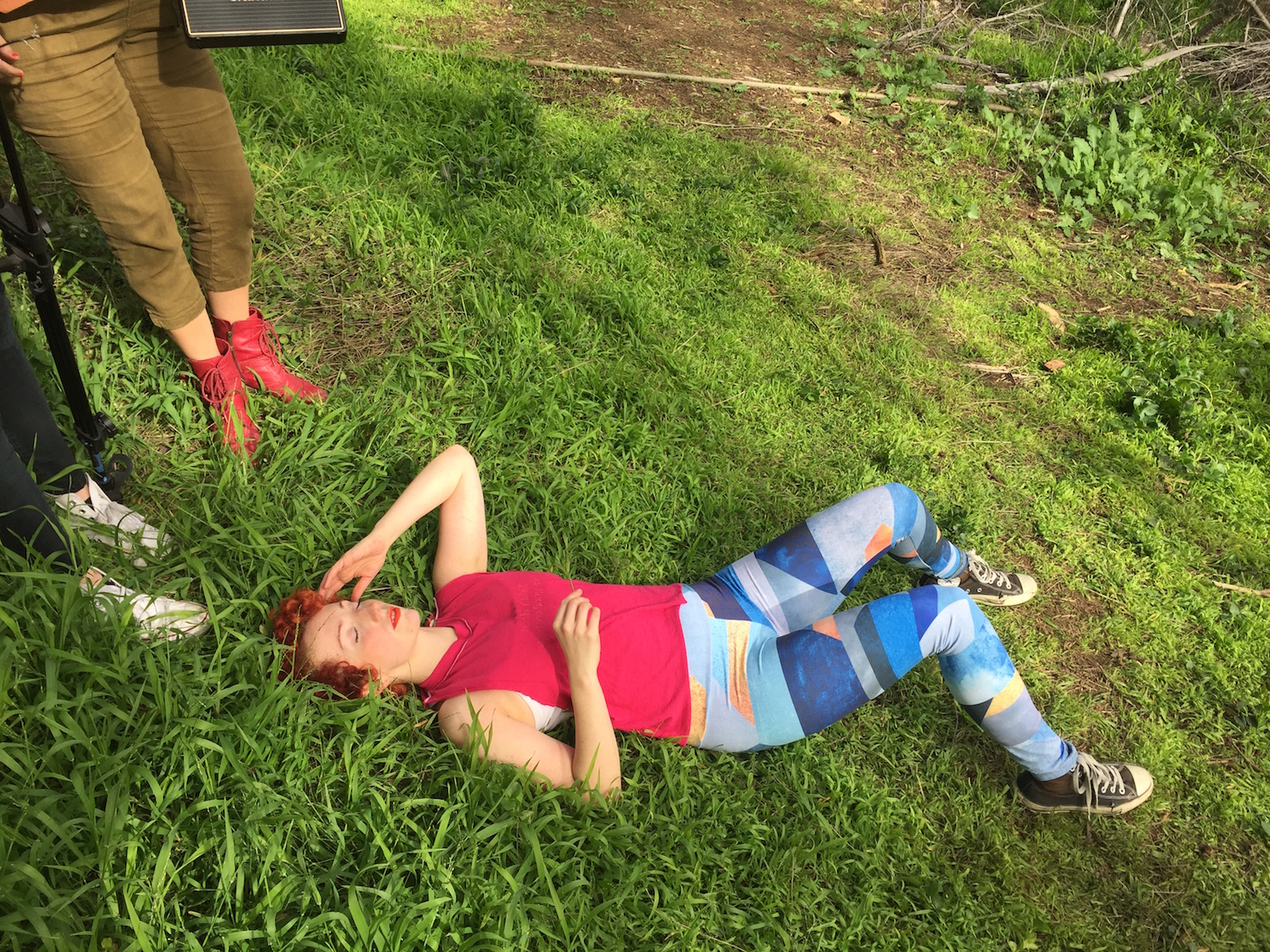 K: What's around the bend for you?
J: There's some potential things, the whirlwind that is La La Land is extending itself to more performing opportunities in the next month but we'll see. Mandy might be working on another movie, so that might be something. I work with a site-specific dance company, and we have a show this weekend. I've gotta make a thing, probably a visual film thing, so I'm stewing on what that could be.
K: Lastly, who are some inspirational dance figures to you?
J: I love that La La Land-inspired era! Gene Kelly, Fred Astaire, Bob Fosse, his wife Gwen Verdon with her short red hair, I'm always like "PLEASE let me pretend I'm her." Even performers like Liza Minelli, I just love that kind of performance. Annie Lennox, watching her and strong female performers like her. Jerome Robbins, who choreographed West Side Story. Literally if I could be in any movie, it would be West Side Story. I also feel like there's a lot of peers that inspire me, my friend Megan Lawson, Tony Testa, and I still learn from Mandy every time I work with her, she blows my mind.