When choosing curtains for your living room, there are a few important things to consider. From the type of curtain fabric and curtain color scheme to the length and style, you'll need to be certain of a few things before you make a choice for this type of home decor. You'll want curtains that both add a decorative touch to your living room and work functionally to provide you with the desired level of light control. In this blog post, we'll be discussing our tips on how to choose curtains for living room use.
1. Determine the Style You Want
When it comes to choosing curtains for your living room, you'll want to choose a style that will best suit your decor. Part of knowing how to decorate a living room is picking the right living room curtain style. It is important to find a window curtain look that matches the overall aesthetic of the room, whether you prefer a more traditional or modern vibe. Some popular window curtain options are contemporary and minimalist, while others are more ornate and elegant.
2. Choose a Color or Print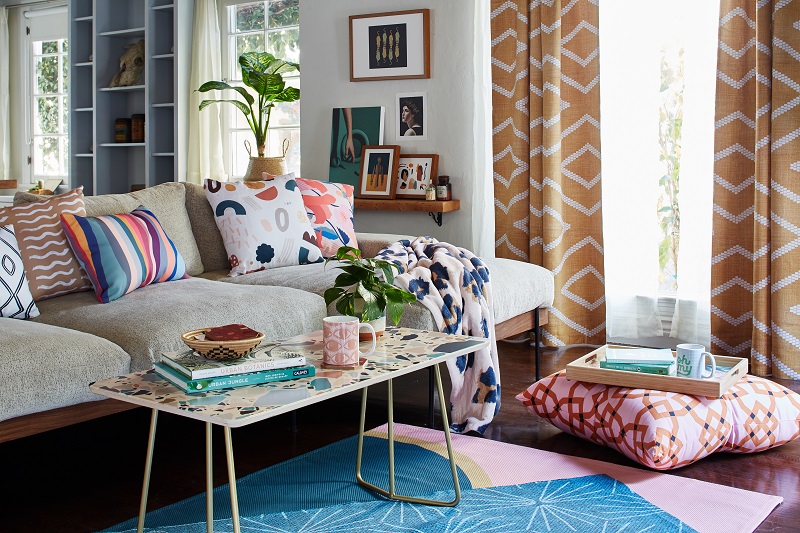 The living room curtain color scheme or print you select can be a big factor in making the overall look come together. There are so many different colors and prints available for curtains, so it's important to think about the feeling and ambiance you want to create in your living room.
When determining how to choose curtains for living room purposes, opt for colors that already go well with your existing décor and furniture or choose colors that make a statement in your living room.
If you want a more dramatic feel, then deep reds, purples, and blues might be a great choice.
If you prefer a more neutral look, then white, tan, and gray window curtains can provide a timeless look.
You can also find fun prints with geometric shapes, florals, stripes, and more to add to your list of exciting living room curtain ideas.
3. Consider the Function of the Curtains
Do you want your living room curtains to provide privacy, block out light, add insulation, or simply add a stylish touch? Knowing this will help you choose the right curtains that contribute to your overall living room layout.
Blackout curtains are typically made from thicker fabrics and are lined with a special coating. A blackout curtain set is perfect for blocking out the light from the outside.
On the other hand, sheer curtains or lightweight curtains are perfect for adding a touch of style and decoration. Sheer curtains let in light while still providing a bit of privacy. A sheer curtain set can be a great way to add some color and texture to your space.
4. Decide On the Type of Fabric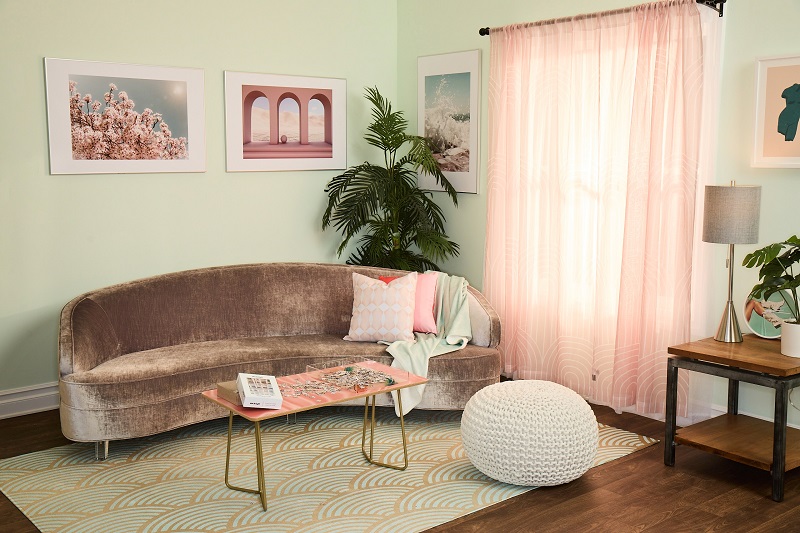 When choosing curtains for your living room, you should also consider the type of curtain fabric that you want to use. Not all fabrics are ideal for window treatments, so it is important to research what kind of fabric works best for the style of your living room.
Lightweight fabrics such as linen, cotton, and silk will give you an airy look while heavier fabrics such as velvet or suede can create a more dramatic feel.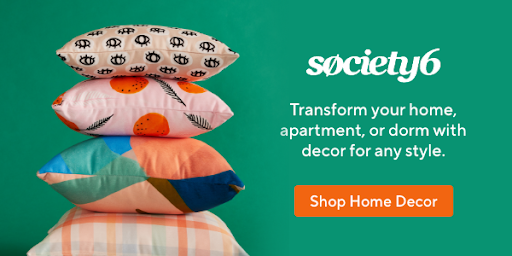 5. Measure the Width of Your Windows
Knowing the width of your windows is essential for almost all living room curtain ideas. You'll need to measure the width of your windows to ensure a perfect fit for your curtains. Here's a step-by-step guide on how to measure the width of your living room windows for curtains:
Measure the left side of the window frame to the right side. This will give you the exact width you need to determine your curtain rod size. Keep in mind that your curtain rods should be typically be 3-6 inches longer than the width of your window frame.
Next, measure the entire inside of the window opening, excluding the frame, from one side to the other.
Finally, subtract the width of the curtain rod (3-6 inches added onto the window frame measurements) from the width of the window opening. This number is the exact width you need for your curtains.
Once you have measured the width of your living room windows for curtains, now you just need to choose the length.
6. Figure Out the Length You Need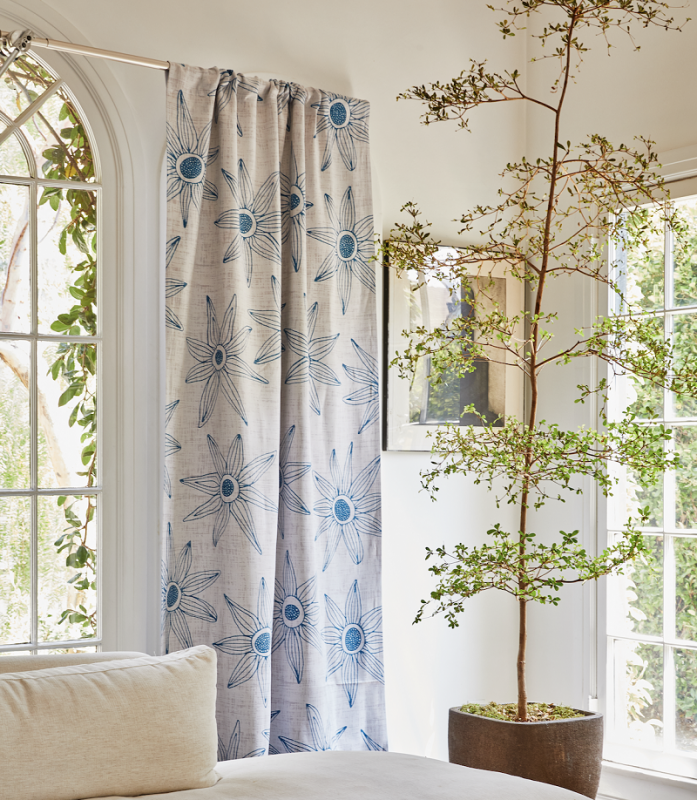 The length of your curtains is arguably just as important as the style and fabric. The length of your window curtains can affect the overall look and feel of the room.
If you have a shorter window, consider hanging your curtain rod higher up on the wall and let the fabric fall to the floor. This creates an illusion of height and a larger window. For a more formal look, choose a longer drape that reaches below the window frame.
If you have a taller window, you can have the curtain panels reach down to the window sill. This allows for more natural light while still providing privacy. For a dramatic look, let your curtains hang all the way to the floor. Just be sure to measure first before you buy the fabric, as too-long curtains can make your room look cluttered.
7. Pick out Hardware
Once you've settled on the type of fabric and length, it's time to pick out the hardware. This part can be tricky, as you'll want to make sure you pick out the right materials that will hold up over time. If you opt for a heavier fabric, such as velvet, you'll need strong clips that can handle the weight. Drapery pins are also a great option for heavier fabrics.
You should also consider the style of the hardware you choose. Metal hardware can give off a modern vibe, while wooden poles provide a classic touch. You can find curtain rods in any sort of style and finish, like brass, brushed nickel, or chrome. When in doubt, go with something timeless that won't compete with the rest of your décor.
Once you have the hardware, you're ready to hang the curtains!
8. Hanging Them Properly
Once you have chosen the perfect living room curtains, it's time to hang them up. Here are some tips on how to hang living room curtains properly:
Make sure you have the right hardware. Before you can hang your curtains, you'll need the right hardware. This includes rods, brackets, screws, and more. When choosing the hardware, make sure that it is strong enough to hold the weight of your curtains and rod.
Measure twice. To ensure that your curtains are hung properly, make sure that you take accurate measurements. This includes the length of the rod and the placement of the brackets. Once you have your measurements, mark them on the wall with a pencil or marker.
Hang the rod first. After you have marked the wall where you will be hanging your rod, you can start by putting the rod up first. Attach the rod to the brackets and then use screws to secure it in place.
Add the curtains. Once the rod is secure, you can add the curtains. Hang them on the rod, making sure that they are even on both sides. You may also want to add clips to the back of the curtains for extra security.
By following these steps, you can ensure that these living room essentials are hung properly in your living room. With the right hardware and measurements, you can create an inviting atmosphere with your new curtains.
Find the Perfect Living Room Curtains With Society6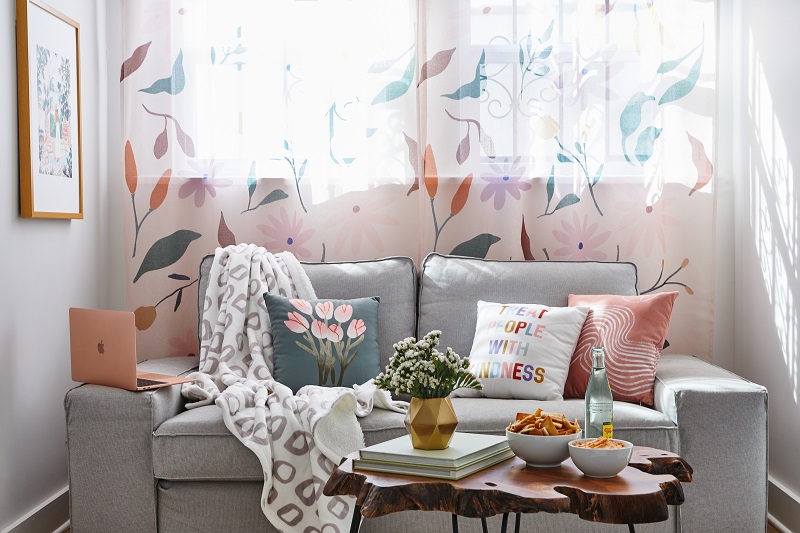 When it comes to choosing the perfect curtains for your living room, you can trust Society6 to make it easy. Whether you're looking for a blackout curtain or sheer curtain set, Society6 has the styles for every aesthetic, featuring designs from independent artists. So take the time to consider how to choose a curtain for the living room, and browse the collection of living room curtains at Society6 to find the perfect one for your space.