Whether you're livin' that freelance life, still in school or just love feeling like a boss in your home office, it might be time to give your desk some love. We asked entrepreneur Kara Elise to give us her tips for putting together a bulletin board that's perfect for productivity AND Pinterest. 
As someone who often works from home, I've found setting up an actual desk area and creating a "workspace" is key to my productivity. So many of us are digital nomads who can work from anywhere, and creating a sanctuary of a space that fuels your creativity and keeps you organized is a great way to master the art of working remotely.
I love creating spaces that inspire- and my desk is no exception. Filling it with art, inspiration, and spaces to visualize are key for me. With my office, I created a DIY bulletin wall that keeps me visually stimulated while still holding space to pin up ideas, quotes, to-do's, or any other thing that I may need to see.
To make your own DIY bulletin wall, here are four necessary tips: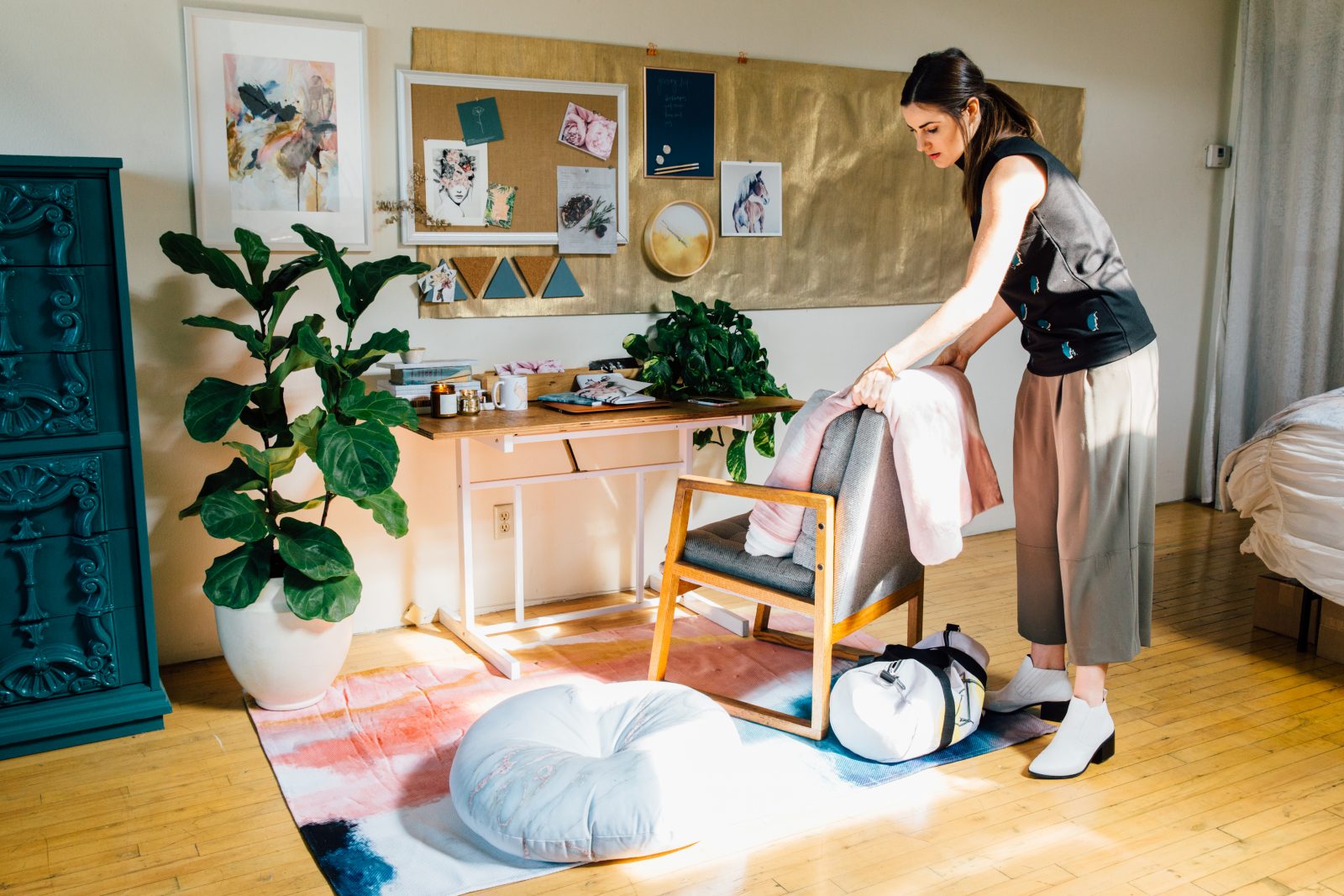 1. Master Your Colors
Choose a color palate that INSPIRES you. Use colors that calm you (I love blue and gold tones), and at the same time spark your inner creative. We spend so much time staring at screens—so choose pieces that are engaging and stimulating for your mind.
2. Create Layers!
I bought a standard cork board from Target, and then fancied up the wall with a layering of my favorite art pieces. For me, having various layers of "working space" on the wall is a great way to visually layout to-do lists and various tasks that I'd like to get accomplished.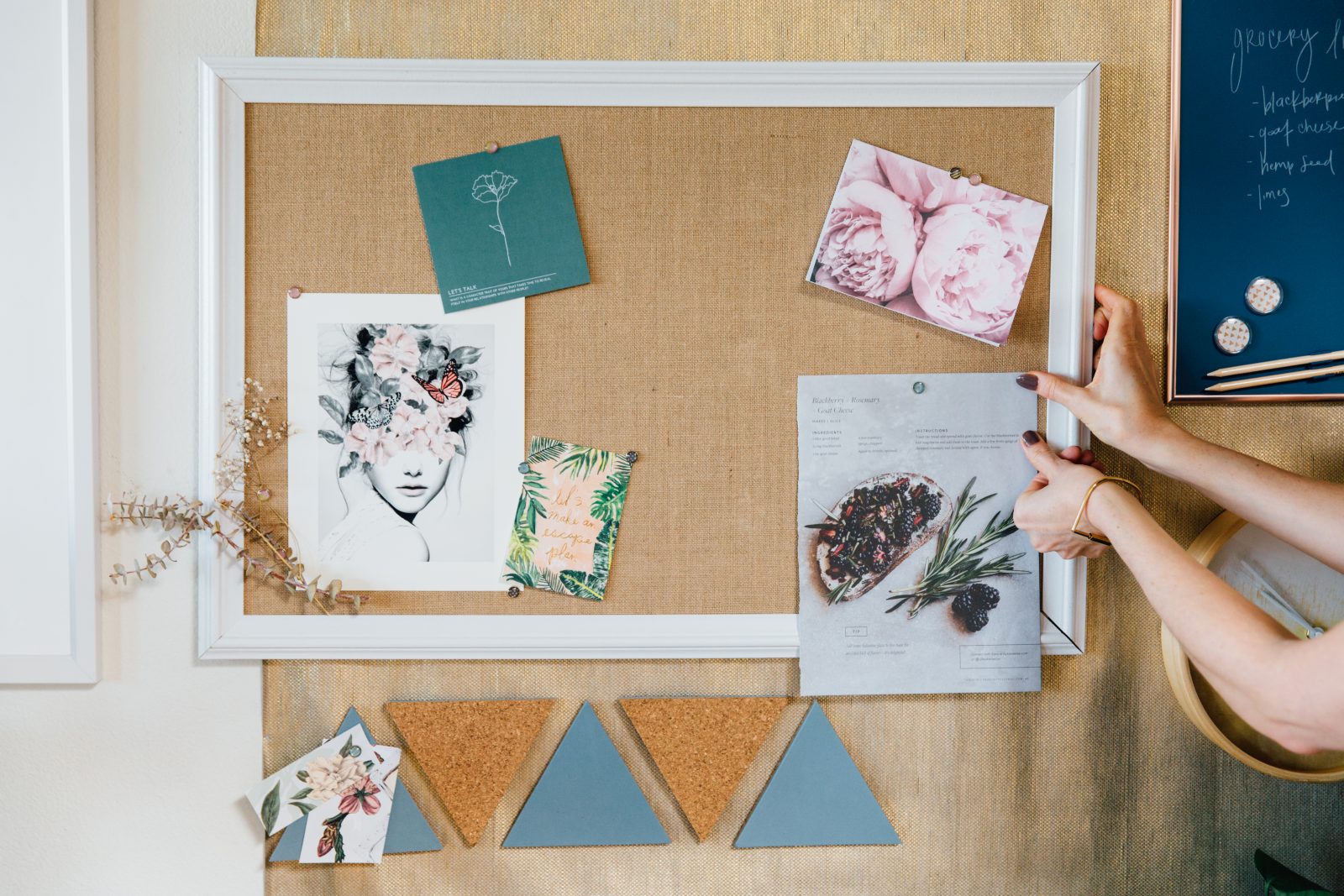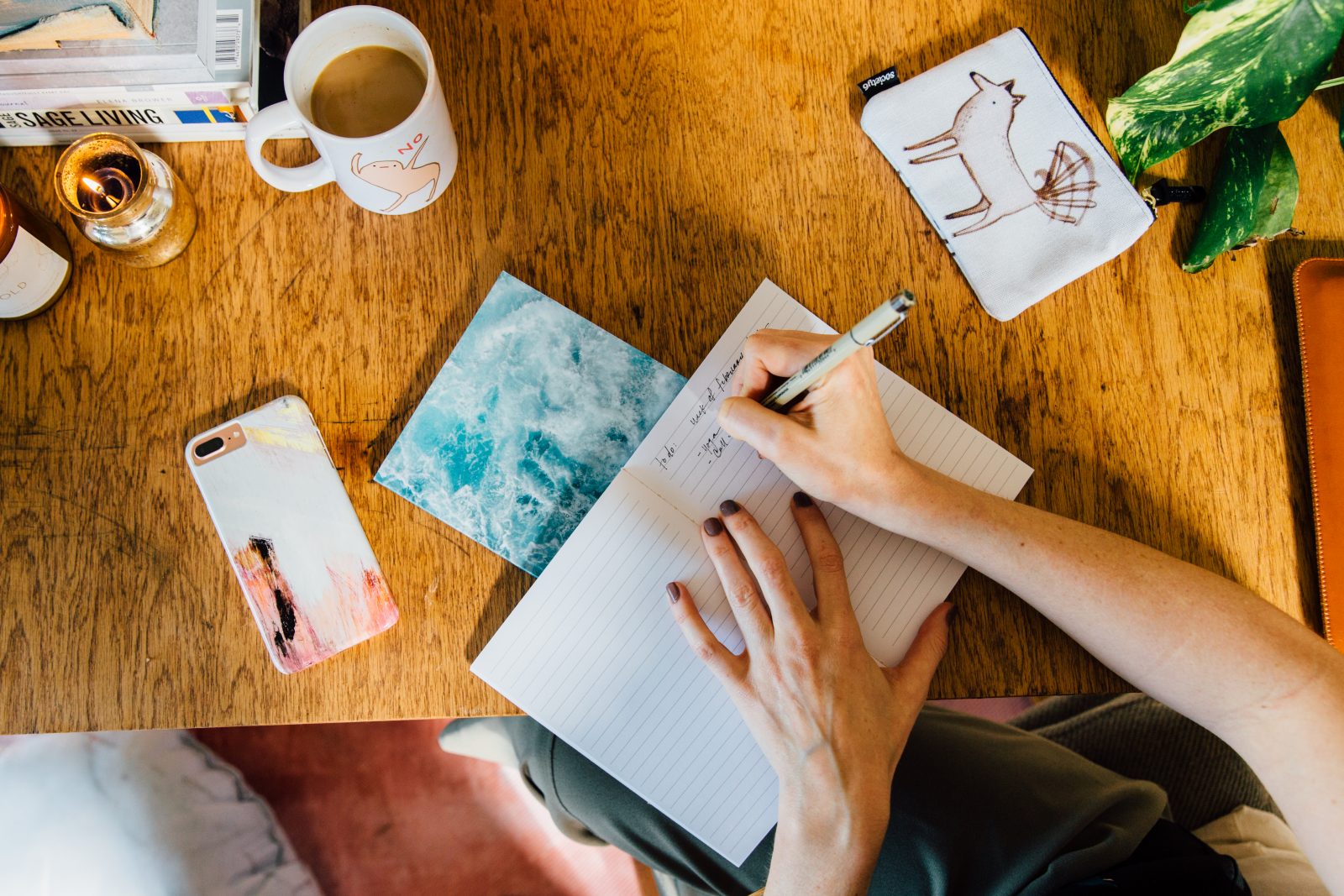 3. Make It Fun
Fill your space with FUN things that make it uniquely you! Find a good rug, some plants, a go-to mug, a cozy blanket, fun floor pillows and more to make it feel like you. This is key because inspiration and productivity are often more accessible when we feel at home in our space. I like to have candles burning and have a floor pillow accessible in case I need to move around and switch up where I sit.
4. Simplicity Is Key
Having a space that is simple and functional is essential! Too much clutter and you may find that you have an aversion to your desk. This is why a bulletin wall is great, because you can pin up anything that is pressing, and put away anything that is completed or unnecessary. Having specific places to keep your pens, paper, notebooks, etc. is a great way to keep a space tidy and not leave you feeling overwhelmed with a mess.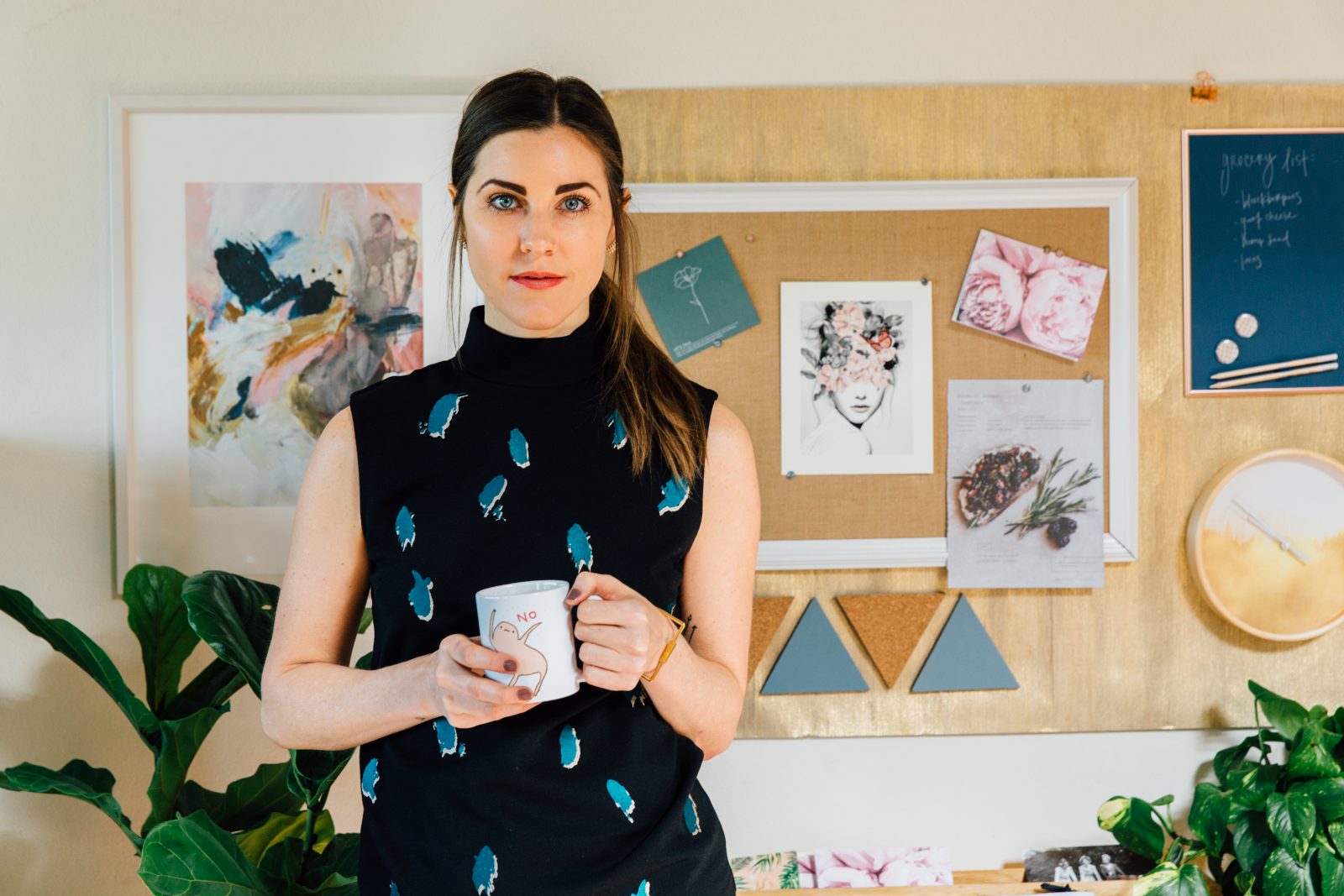 Exhale Rug
by Alyssa Hamilton Art
$94.99
Honest Blob Says No Coffee Mug
by Sophie Corrigan
$15.99
I'm So Happy Dog Carry-All Pouch
by Sophie Corrigan
$15.99
Sunrise 2 iPhone Case
by Alyssa Hamilton Art
$35.99
Lush Peony Stationary Cards
by Gina Jessica Smith
$15.99
Marble Rose Gold Floor Pillow
Rosegold Glitter Throw Blanket
Brushed Gold Wall Clock
by Caitlin Workman
$30.99
Woman With Flowers 10 Art Print
The Only One Framed Print
by Jennifer Gauthier
$87.99