March 8th is International Women's Day and this year, we're celebrating with a purpose. We asked Kristen Stegemoeller of Sexy Beast, an incredibly rad arts and culture organization that raises money for Planned Parenthood LA, to give us some ways to not only be inspired by women, but to mobilize for them. 
It is the best of times, it is the worst of times. Yes, the daily barrage of dire news about abuses of power in our society may regularly send us howling to our therapists, primal screaming in our cars, and stress-eating cheese like there's no tomorrow, but these chaotic times are undeniably making us better people and more-engaged citizens. Collectively we are working to break silence, elevate underrepresented voices, and confront toxic patterns with movements like the Women's March, #MeToo and #TimesUp, while personally integrating the political into our daily lives in ways we never could have imagined a few short years ago. We're marching! We're setting up recurring donations! We're making awkward calls to our representatives! We're having hard conversations with our problematic uncles! All of this work is important for building the future we want to see, but as creatives, we have some very special additional talents to contribute to our causes.
It's that premise that drives our mission at Sexy Beast, where we work within the art, design and entertainment communities to raise money for our beloved Planned Parenthood Los Angeles through product collaborations, community events, and fundraisers. This International Women's Day, we want to offer you, the bright young creatives of the Society6 community, some ideas for how you can use your very particular set of skills to super-charge your causes and make the world a better place.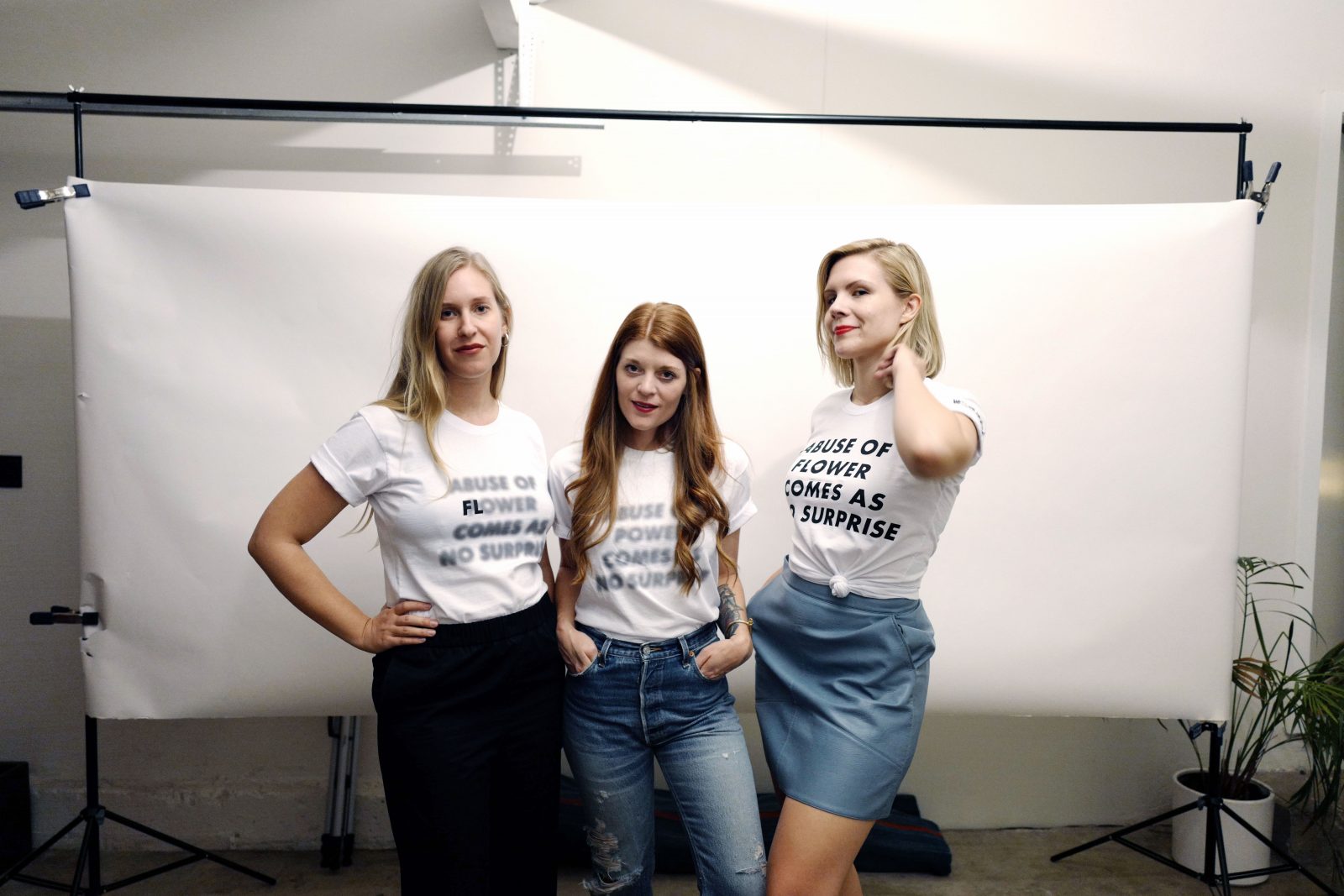 Design For The Revolution
If their janky websites, confounding font choices, and Dr. Bronners label-style newsletters are any indication, the non-profits, volunteer groups and local politicians in your neighborhood desperately need the help of the design community. Just like brands, nonprofits rely on clear, compelling visual communication to relay the importance of their messaging, but they often lack the resources to make it happen. That's where you come in! March up to the volunteer coordinator of your local charitable organization or political race and say – "I'm proficient in the Adobe Suite and I'm here to help." Website facelifts, Mailchimp templates, event photography, logo updates, banner designs, Facebook ads – they're great portfolio builders for young designers, and they're critical communication tools for the causes you care about.
Give Your Products Purpose
Are you a creative hustler trying to grow your line with no spare time to volunteer? No sweat! There are plenty of passive ways to fundraise for the organizations you care about by incorporating charity into your business model. If you donate a percentage of proceeds from one or more items in your line to a nonprofit, it will give you a nice little tax write-off, a compelling message to connect customers to your products, and of course, an instant karma boost.
Rally Your Community
You do not have to go it alone! In addition to our local communities, many creatives also belong to trade-specific peer groups that can be brought together to create a larger impact than any single individual can. From your former classmates to your Instagram friends, you can gather your fellow ceramicists, banjo players, textile artists, or typographers to combine your powers and fundraise as one. At Sexy Beast, we engage our networks to mount benefit auctions and product collaborations for Planned Parenthood, but if that level of effort makes your head spin, you can just as easily gather your like-minded tribe of weekend warriors for charity concerts, studio sales, bake sales – you name it. You'll be strengthening your personal network and your professional contacts, while you make it rain for the causes that matter. After all, as our feminist life coach Gloria Steinem once said, "The story of women's struggle for equality belongs to no single feminist nor to any one organization but to the collective efforts of all who care about human rights."
Sexy Beast for Planned Parenthood Los Angeles began in 2014 as a biennial art world benefit, and has since grown into a vital evergreen fundraising initiative through the addition of exclusive product collaborations, local events and a robust social media presence. Last year, they released a T-shirt collaboration with contemporary artist Jenny Holzer and Virgil Abloh (get yours HERE), and they're currently hard at work on their blowout benefit gala, taking place this October in Los Angeles. To learn more about Sexy Beast's work, visit their website – www.sexybeast.org – and follow them on socials @sexybeastla.
Hello Beautiful Throw Pillow
by Allyson Johnson
$29.99
Nastier Than Ever iPhone Case
She Loved Life Wall Tapestry
by The Motivated Type
$43.99
Girl, You Got This Wall Tapestry
by Lauren Hess Design
$43.99
Wine Art Print
by Steph DeAngelis
$29.99