Layering rugs can be a great way to create a unique look in any room. By combining different sizes, shapes, colors, and patterns of rugs, you can create a style that exudes warmth and personality. Whether you're looking for a layered rug look in your bedroom, living room, dining room, or office, we've got you covered. 
Before you jump the gun on buying rugs, discover our top tips on how to layer rugs perfectly.
1. Decide On the Look You Want to Achieve
When layering rugs, deciding what overall look you are trying to achieve is essential. Whether you're looking for a chic boho style, a traditional look, or something in between, you can layer area rugs to create your desired look. Consider how you want the room to feel and whether you want one bold statement rug or multiple pieces to combine. 
For example, you could choose a solid-colored rug as the base and layer a more textured, patterned rug on top for a unique twist. The sky's the limit when creating the perfect layered look! Just make sure your selections are complementary and follow basic rug-layering principles.
2. Choose Complementary Colors and Patterns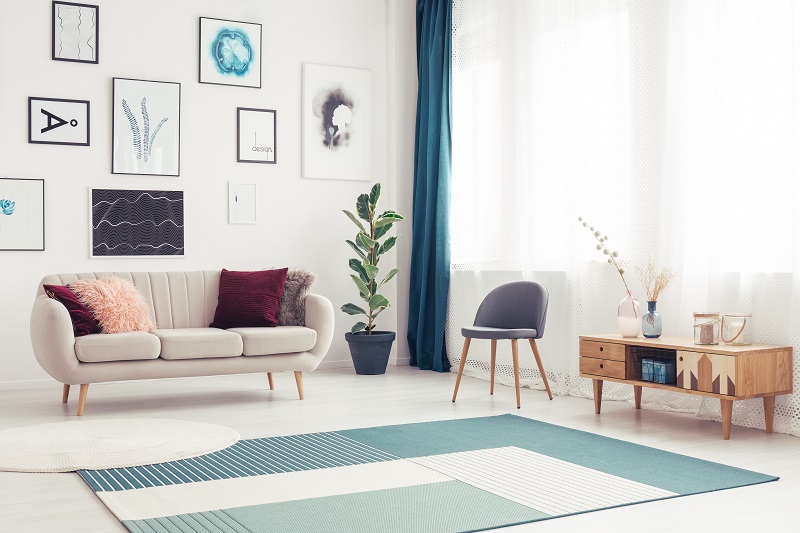 When figuring out how to layer area rugs, color and pattern are key. Choose complementary colors or patterns to ensure your layered look complements your space. 
For example, a monochromatic color scheme with several different textures works great in small rooms. If you're looking for contrast, try layering two rugs with complementary colors or patterns, such as a natural-hued jute rug and a brightly patterned Persian-style rug. In addition, consider the overall color palette of the room and the furniture you have to ensure everything blends harmoniously.
3. Consider the Size of the Room and the Furniture in it
When layering rugs, it is crucial to take the size of the room and the furniture in it into account. This will help you determine the rug sizes and number of rugs needed to achieve your desired look. Smaller rooms may require just one larger area rug, while larger rooms can accommodate several smaller rugs to achieve a layered look. 
As a general rule of thumb, measure the room's length and width, then add a few feet on each side for any overlapping rugs. When you've chosen your rugs, you'll want to figure out how to layer them. Follow these steps:
Start with the largest rug and place it in the center of the room

Then, layer smaller rugs around it. The sizes should be in proportion to the size of the furniture in the room. 

Adjust their placement so that all edges of each rug are visible. 

Finally, consider adding an accent rug or two at the ends of the furniture to finish the look.
4. Opt For Different Textures to Add Interest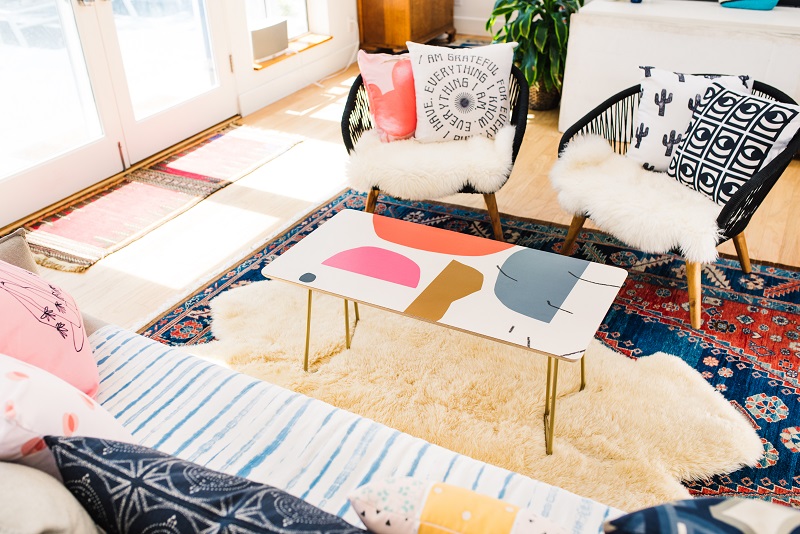 One of the easiest ways to create visual interest in layered rugs is to use different textures. Layering rugs with different textures can add warmth and depth to any room and make it stand out. The key is to choose a variety of textures that still complement each other and go well together. 
Consider a combination of a soft shag rug, a sturdy sisal rug, or a plush wool rug in different colors or patterns. Or perhaps even a vintage Persian rug over a natural jute rug. The options are endless! Just ensure you don't pick too many textures for your space, as it may look cluttered. 
5. Use Rug Pads to Prevent Slipping and Bunching
Rug pads are a great way to ensure that your layered rugs stay put and look good. Pads provide cushioning between the layers and create an even, comfortable surface. When choosing rug pads, look for ones with non-skid backing so they don't move around. 
It's also essential to ensure that the pad is the right size for the rug you are layering it over. If the rug pad is too small, it will cause bunching and wrinkles. To avoid this, measure the size of your area rug before purchasing a pad. Once you have the correct size, place it underneath the top layer of your rug to prevent slipping and bunching.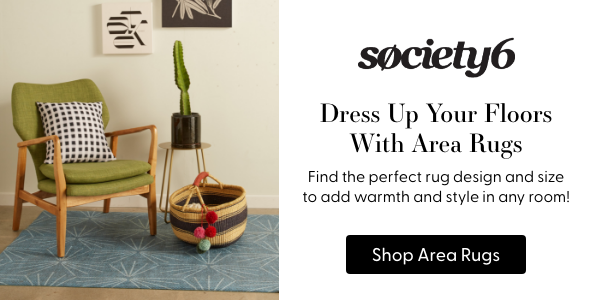 6. Experiment Until You Find the Perfect Combination
Layering rugs is a great way to add texture and color to any space. It can also help define different areas within a room. Experiment with different rug sizes, patterns, and textures to achieve the perfect layered look. 
Start by choosing a large rug for the base, then layer smaller rugs on top in complementary colors and/or patterns. You can also play with different textures, such as wool, jute, sisal, or synthetic rugs. Don't be afraid to mix up shapes and sizes until you get a look you like. 
With some trial and error, you're sure to find the perfect combination of rugs for your space!
Rug Layering FAQs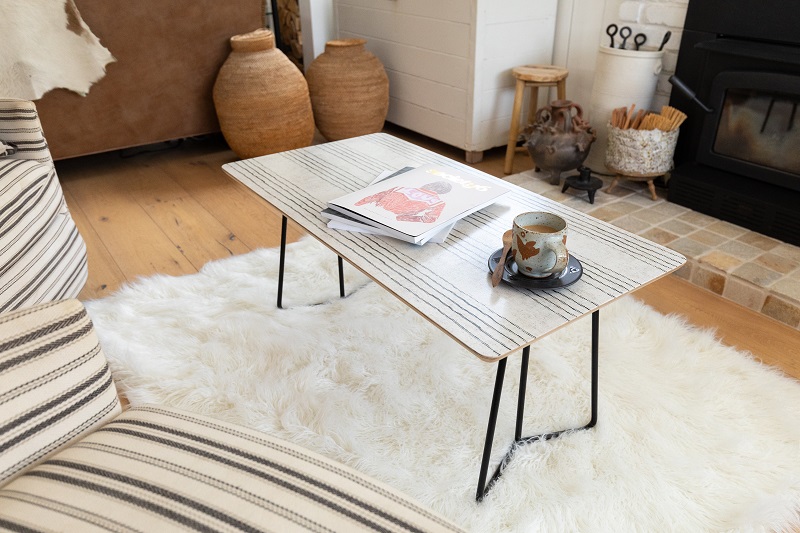 Is rug layering still in style?
Rug layering trend is likely never going out of style. It's a versatile design technique that can add depth and texture to any room. 
What rugs are best for layering?
Different types of rugs, such as flat weaves, low-pile rugs, and shag rugs, are all great options for layering. 
Do you need a rug pad if layering rugs?
Rug pads are always recommended when layering rugs to prevent slipping and bunching, especially if the floor is slippery. 
Can you layer 2 rugs?
You can certainly layer two rugs – just make sure to measure the space first and experiment with different arrangements until you find the perfect combination! Also, consider how to layer area rugs with contrasting colors and patterns for a stylish look.
Layer Your Rugs With Style at Society6
Now that you know how to layer rugs, it's time to start styling! If you're looking for stylish and affordable area rugs to layer in your home, Society6 has a wide variety of unique and versatile pieces. From vintage-inspired florals to geometric designs, there is a rug for every aesthetic.
When layering rugs, you'll want to do it right. The key is to find colors, patterns, and textures that complement each other. With Society6's collection, you can find rugs in a variety of sizes, colors, and materials, so you can create the perfect combination. Mix and match different styles for a one-of-a-kind look. 
Shop our collection today and start layering rugs with style!
Sources: 
McDonald, Caroline. "How to Use a Color Wheel to Decorate Your Room." How to Decorate, 8 Jan. 2021,

https://www.ballarddesigns.com/howtodecorate/2015/09/how-to-use-the-color-wheel-for-decorating/