Throw pillows are one of those guilty pleasures of adulting.
They add some personality to your couch or bed, and also give an extra layer of plush pillow comfiness, with little to no effort required. Yet for some reason, throw pillows always get a little bit of backlash when they make their debut into a new space. Blame Along Came Polly, or your left over teen spirit for opposing your not-so-secret love of throw pillows, but we know that you want to make them last and keep them clean so you can keep snuggling up to them night after night, and day after day.  
Here's a quick guide on how best to care for your throw pillows:
Act Before You Think
Literally. If you spill on your throw pillow, do something about it. Do something about it before you even have time to think about if the white wine will be visible on your blue velvet. Salt, soda water, bleach… whatever it takes! Being preemptive with your stain treatment is the number one thing that'll help you care for your throw pillows.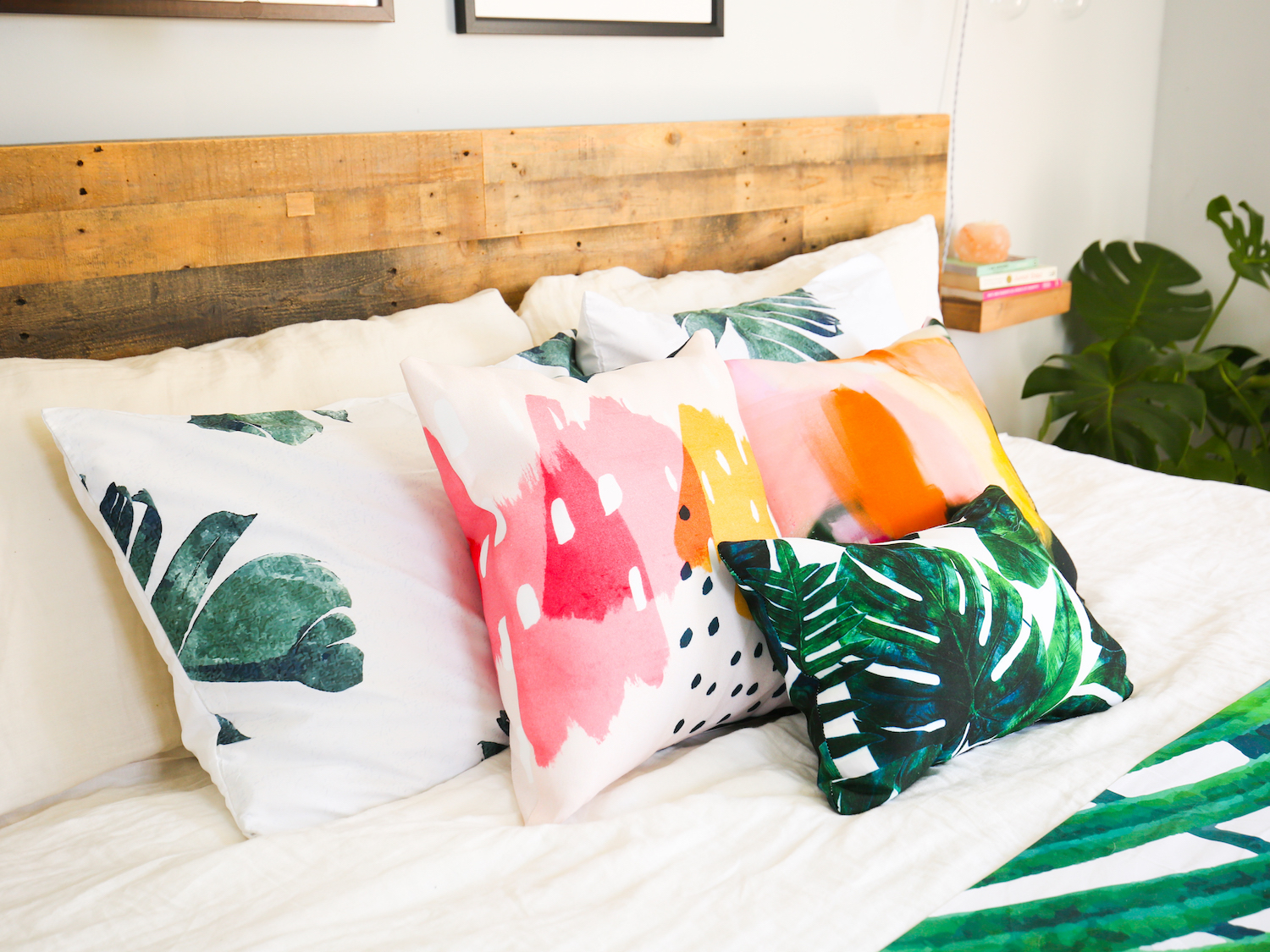 Give Them a Facelift
Do your throw pillows have a removable cover? Removable covers are definitely the preferred pillow option. Inserts are expensive and using removable covers means that you can reuse the same insert, and have the freedom to change your look whenever you want. Get rid of that pesky red wine stain or give your space a new look, just because you feel like it.
Wash Your Pillows
Yes, pillows can be washed, and yes, they should be washed. The first step is to remove your cover. You'll want to wash your pillow and the cover separately. Most pillow covers will have a label with washing instructions. If that's not the case, just use your best judgement. Wash the pillow and the cover separately with warm or cool water and a mild detergent.
If you can't remove the insert, wash the whole pillow with a similar treatment. But, if you do decide to wash the whole pillow, know that it can sometimes make the stuffing clumpy and difficult to dry. See if your insert has a tag with washing instructions or consider getting it dry-cleaned instead.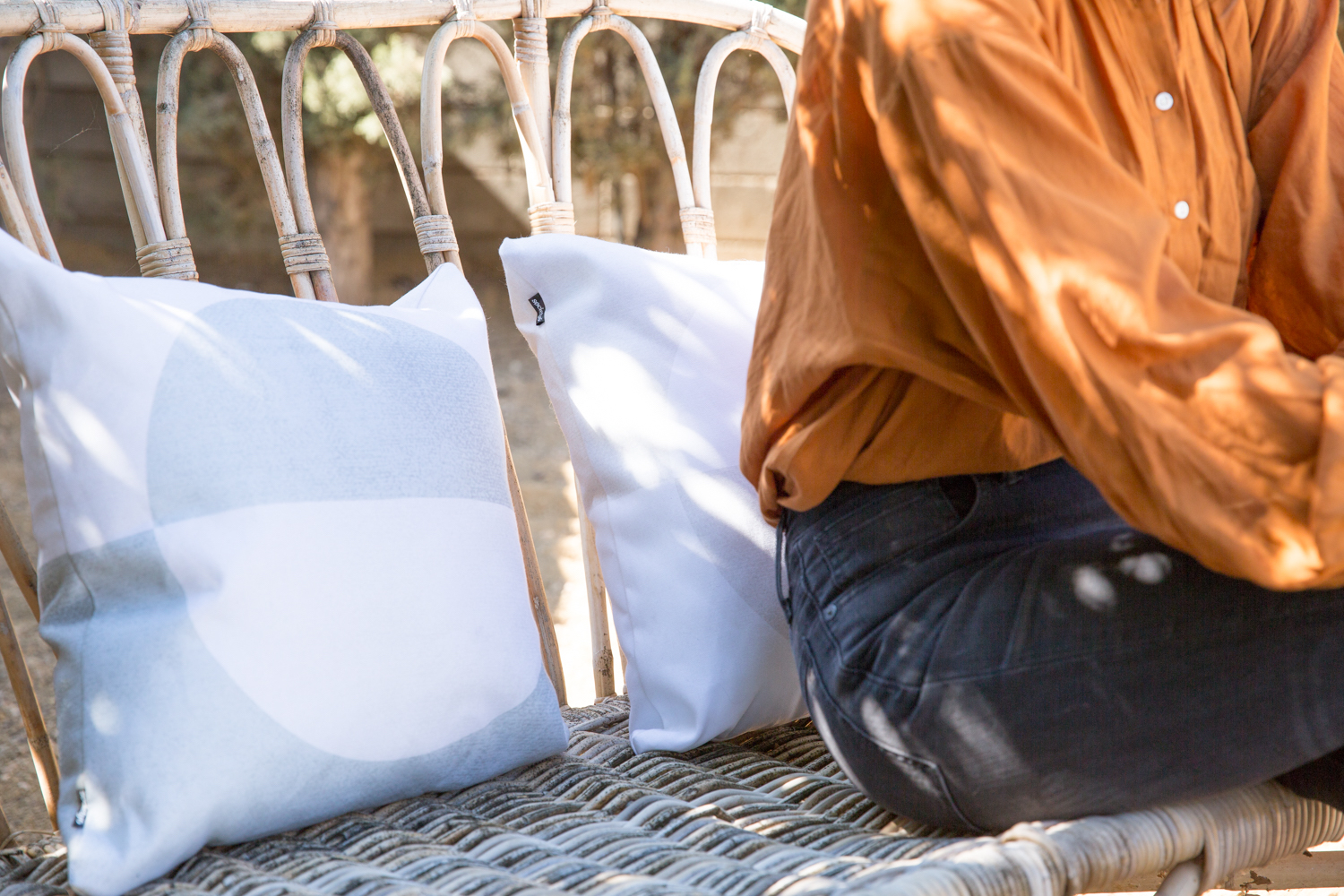 Air It Out
After you wash your pillow covers, hang them out to dry. If you're not washing it, giving it some fresh air or temporarily moving it to a well ventilated area could be just the thing to freshen it up.
Fluff, Fluff, Fluff the Stuff
This is the easiest bit of pillow maintenance. Fluffing your pillows keeps them shapely and gives your space a fresh look. If it seems like your pillow still doesn't have enough volume, it probably means that your stuffing is still wet. Place your pillows in the sun for a few hours and you should see it gain volume. Otherwise, just pat and push on the sides of your pillows and you should see it plump to its best.
by Julia Heffernan
$17.60
Spring Botanicals Throw Pillow
Geo / Yellow Throw Pillow
by Summer Sun Home Art
$29.99
Palm Springs Throw Pillow
by Patricia Vargas
$34.99
Overlay Throw Pillow
by Almost Makes Perfect
$34.99
Perceptive Dream Throw Pillow
All Together Black Throw Pillow