Whether you're starting fresh in a new place or simply looking to boost your current sleeping situation, changing up your bedding is a quick way to completely transform a bedroom's vibe.
The key to Pinterest-worthy bed success is all in the layering of different textures and tones, and I'm breaking down just how to do it with this simple bedding 101 guide. Follow along to reach peak sleep coziness in no time.
Weather-Conscious Sheets
While comfort of course matters most when it comes to sheets, the second biggest determining factor is the weather where you live. Stonewashed linens are perfect for keeping you cool and wicking away moisture in hotter climates, jersey and flannel help you retain warmth through cooler weather and cotton and bamboo are great year-round options for weather across the board.
And if you live somewhere where the four seasons struggle is real, it might just be worth investing in both spring/summer and fall/winter sheet sets to stay extra comfy all year long.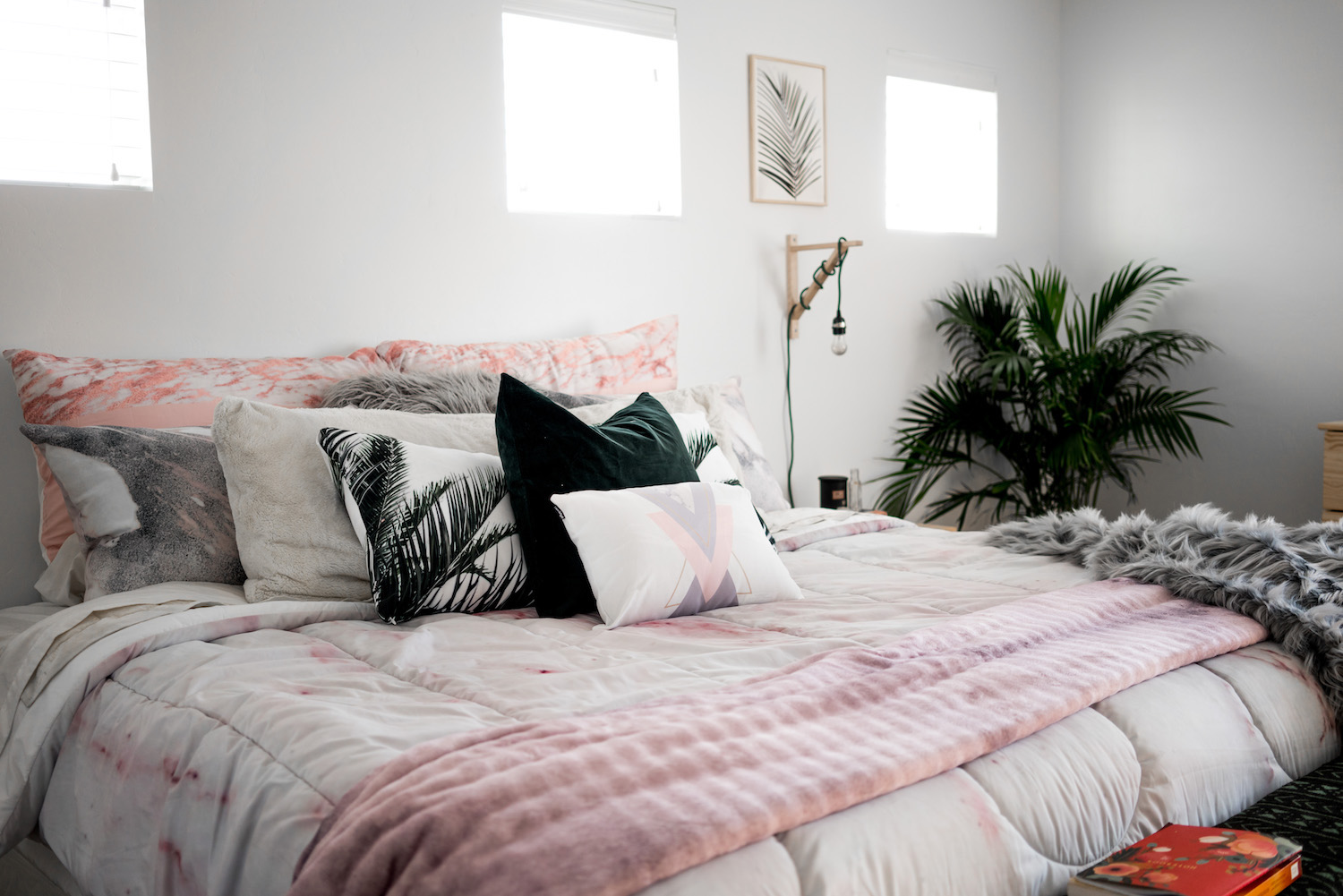 Personalized Pillow Shams
While sheets are tucked away beneath the rest of your bedding, pillow shams are on full display. Consider them a blank canvas to play with colors and patterns! You could of course go for a simple solid color (which is beautiful, no doubt), but why not try a delicate pattern for a bit of visual interest, or even go bold with a maximalist statement print?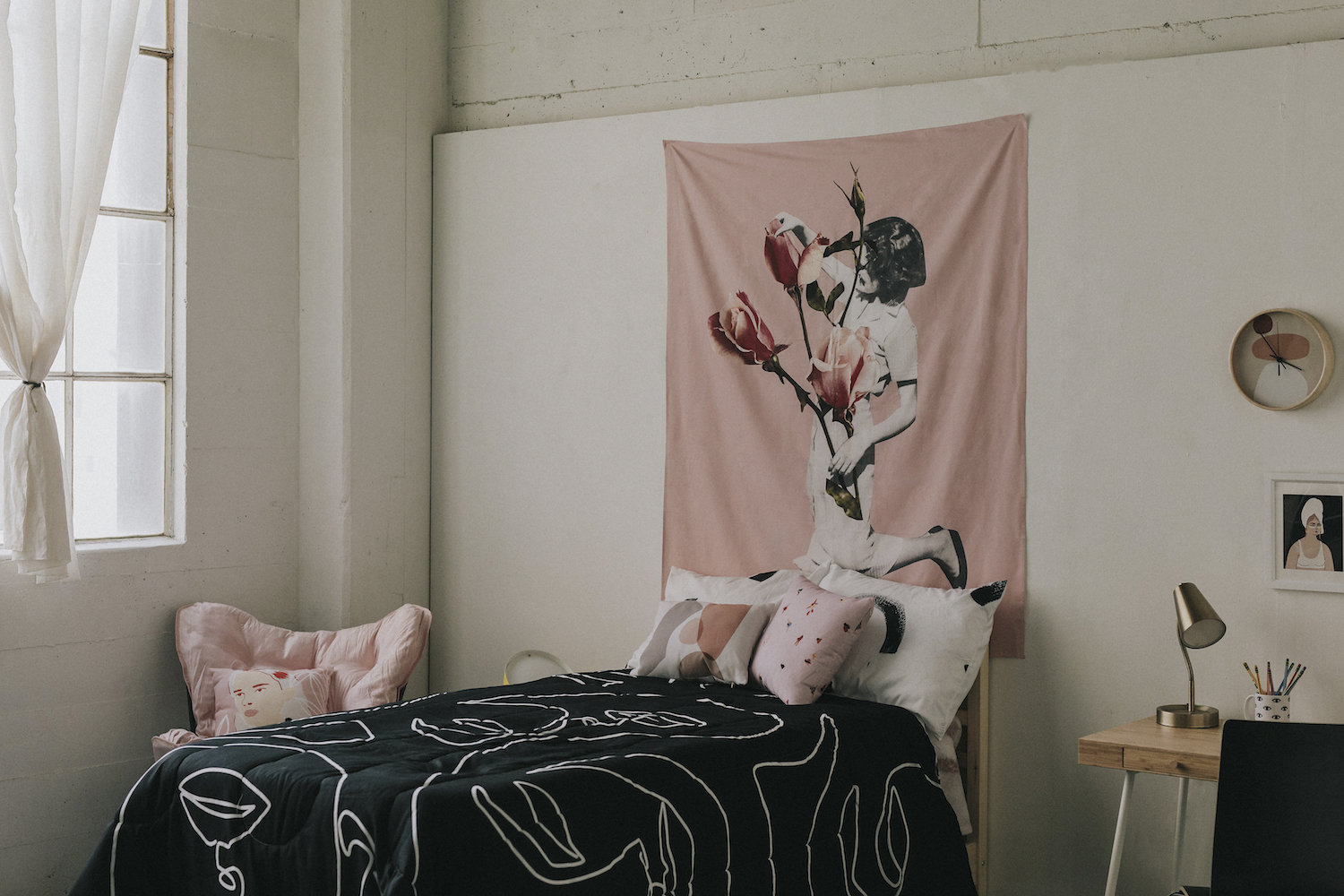 Comforter vs Duvet: Pick One
So you've got your sheets and pillow shams checked off the list at this point, which is awesome. But we've arrived at a crossroad. Comforter or duvet? Does it even matter? What's the difference?
First, yes! It totally matters, and second, while a duvet is essentially a removable bed-sized pillow case that goes over some sort of down-fill blanket, a comforter is sewn together with its fill. While both are awesome options, the best way to decide which to go with is knowing how much effort you're truly willing to put into taking care of your bedding.
If you're down to hit your local dry cleaner every so often, then a duvet could be a great option. While the duvet cover itself will likely be machine-washable, most fills aren't and will require dry cleaning. Otherwise, if you're feeling more lowkey on maintenance, a comforter is the perfect choice.
Blanket Boost
A giant throw blanket serves two purposes: 1) when effortlessly (aka very much intentionally) thrown over your bed with just the tip touching the floor, you'll instantly up the cozy factor 2) it's a throw blanket so it's warm AF and you will want it come winter!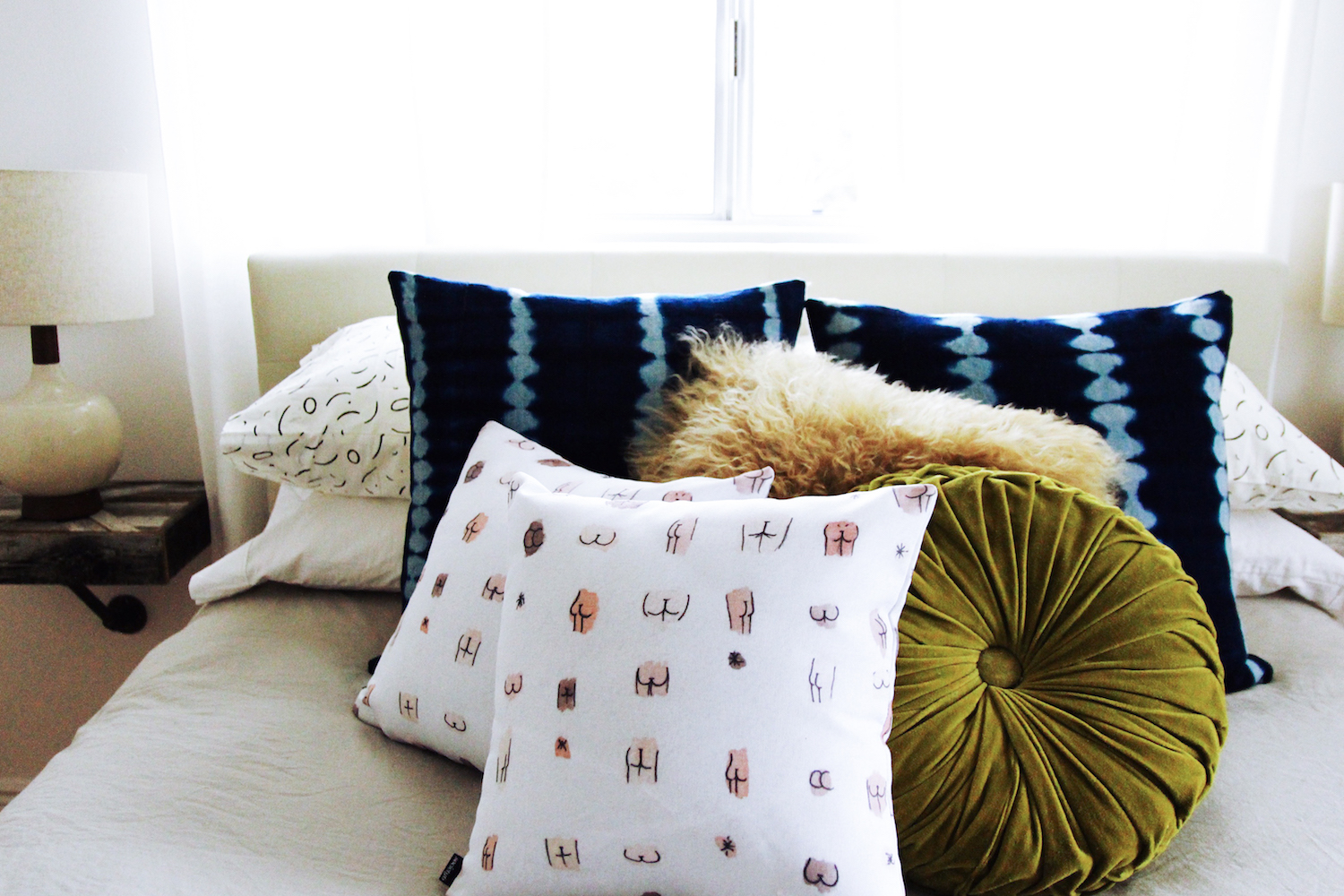 All the Throw Pillows
To seal the Pinterest and IG-worthy bedding deal, throw pillows on throw pillows on throw pillows are essential. This is where your personalized style gets to shine most, as you can layer together different shapes, sizes, hues and patterns to craft a bed that's perfectly you.
Mixing and matching throw pillows ensures your space won't have a "cookie cutter design catalogue" feel, so don't hesitate to pair heavily patterned prints with subdued single colors, or a minimalist line design with a giant, busy floral.
Written by Lindsey Rose Black
Stamped Cactus Throw Pillow
Abstract Geometric 04 Throw Pillow
by The Old Art Studio
$29.99
by Julia Heffernan
$17.60
Blush Marble Rectangular Pillow
Swoosh Pillow Sham
by almostmakesperfect
$39.99
Blush Massarosa Pillow Sham
Mauve Greys Throw Blanket
by Iris Lehnhardt
$129.99
Faces in Dark Comforter
by Explicit Design
$99.99