Rhianna Marie Chan thinks it's cool to be kind, and she's not wrong.
That positive mindset shines through in each of her vivid illustrations, whether it's a motivational saying or a glimpse into the lives of women in all shapes, colors and sizes. Pulling from her own experiences growing up in a predominantly white neighborhood, she aims to use her artistic platform to help other women feel comfortable, confident and seen. Here, Rhianna talks keeping that positive spirt alive IRL, the women she looks up to and mastering the art of the at-home manicure.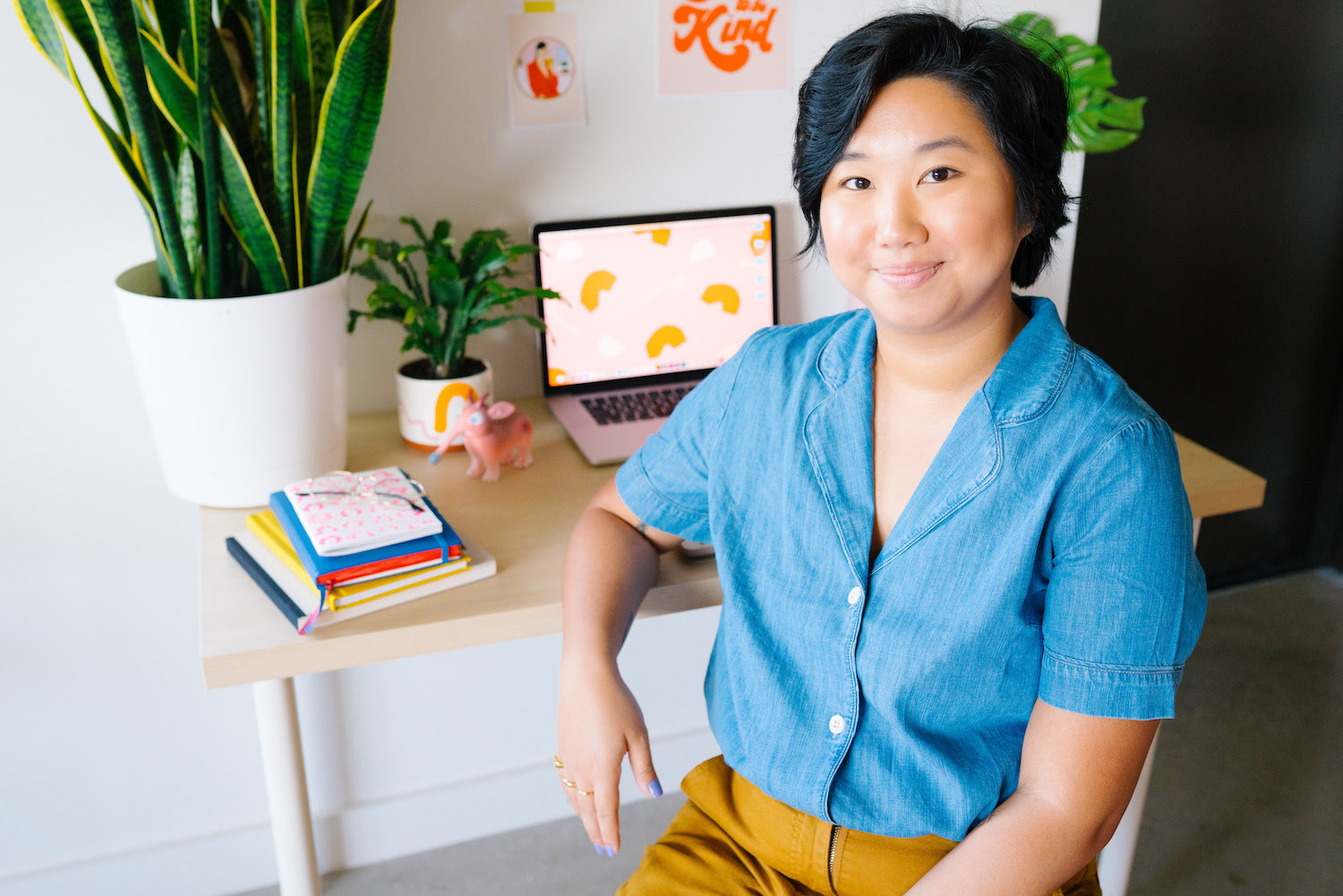 Tell us a bit about yourself and how you got started as an artist.
I'm the youngest of four girls, a Sagittarius through and through and the owner of a film degree from the University of Texas at Austin. Having studied for a career making movies, I got started as an artist kind of by accident. I worked in the film industry for a little bit out of college, found out it I didn't enjoy it and ended up without a job and in the throes of a quarter-life crisis. I taught myself how to draw and hand letter as forms of therapy, started making things for friends and family and just kept making and making.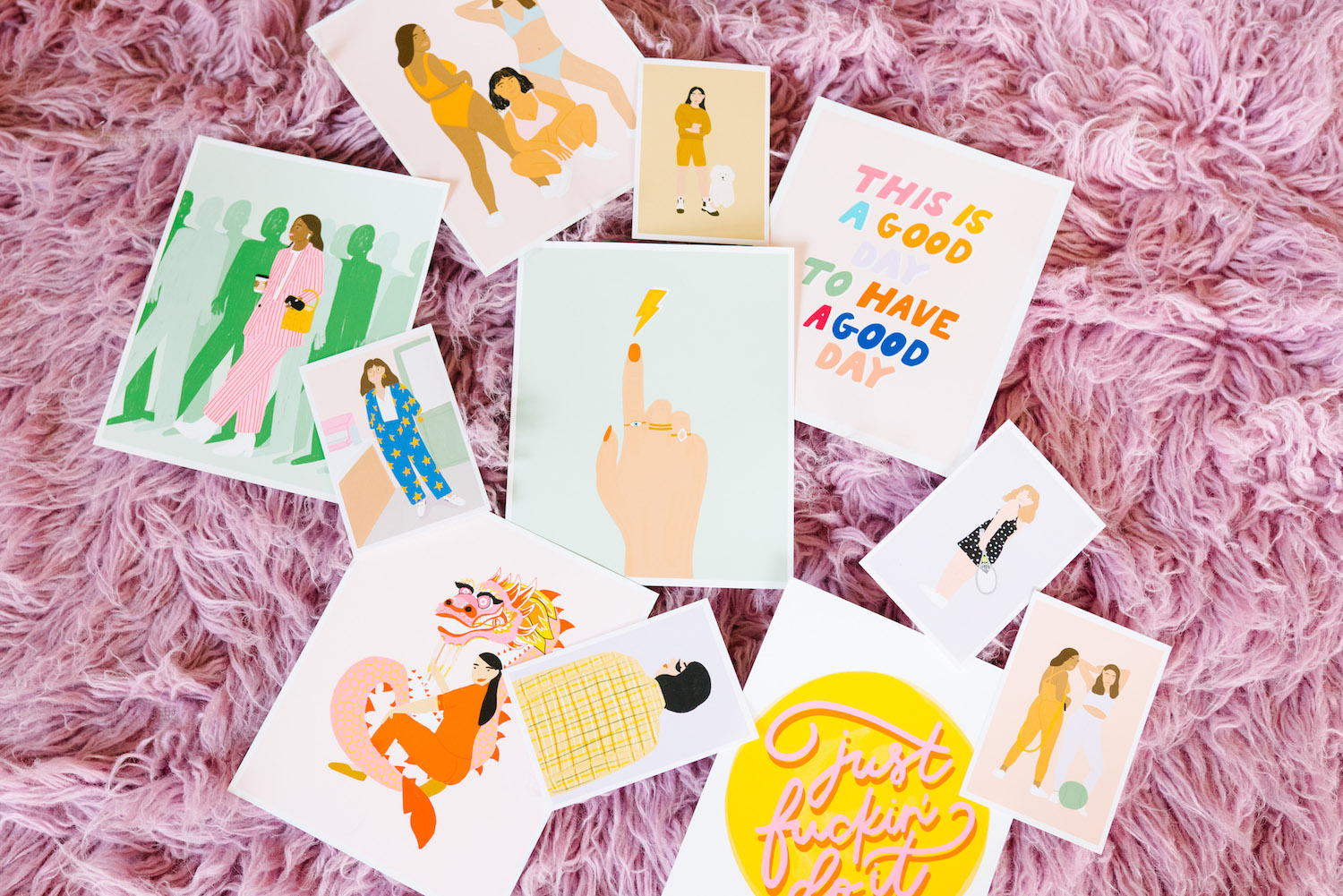 Your work exudes positivity, whether it's through a motivational quote or your portraits of women living their best lives. What are some ways you keep that cheerful spirit alive in your own life?
Thank you! I try to keep my cheerful spirit alive by really listening to what my body needs. Sometimes it's a salad or a quick run, sometimes it's a day in bed watching Harry Potter with my dog and sometimes it's the biggest serving of fries I can find. I've also learned the value in saying "no." It's easier for me to keep a positive outlook when I'm reserving my time and energy for things that are really important or exciting to me.
Where do you get inspiration for your illustrations? Are they based on real people, phrases you overhear, etc?
Since I work from home (and am admittedly am a bit of a homebody) a lot of my inspiration is found digitally. I listen to music and podcasts while I draw, so I make note whenever a lyric or quote stands out to me. I have a mood board on Pinterest I'm always adding to and a saved collection of photos on Instagram that I go back to if the inspiration tank is running low. But sometimes inspiration strikes me randomly. Just last week I saw a couple of green paint swatches at a hardware store and immediately wanted to make something tonal. So I did!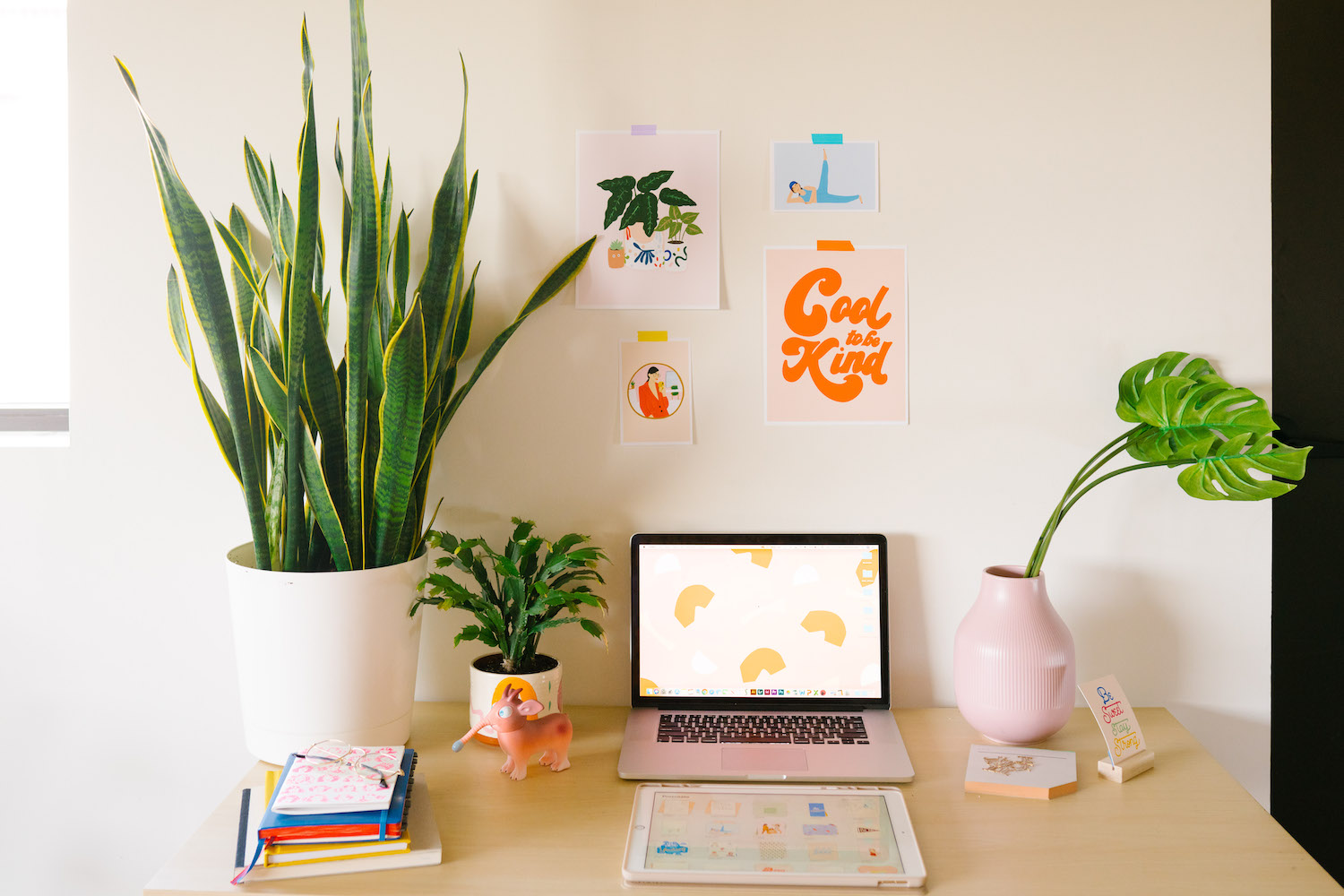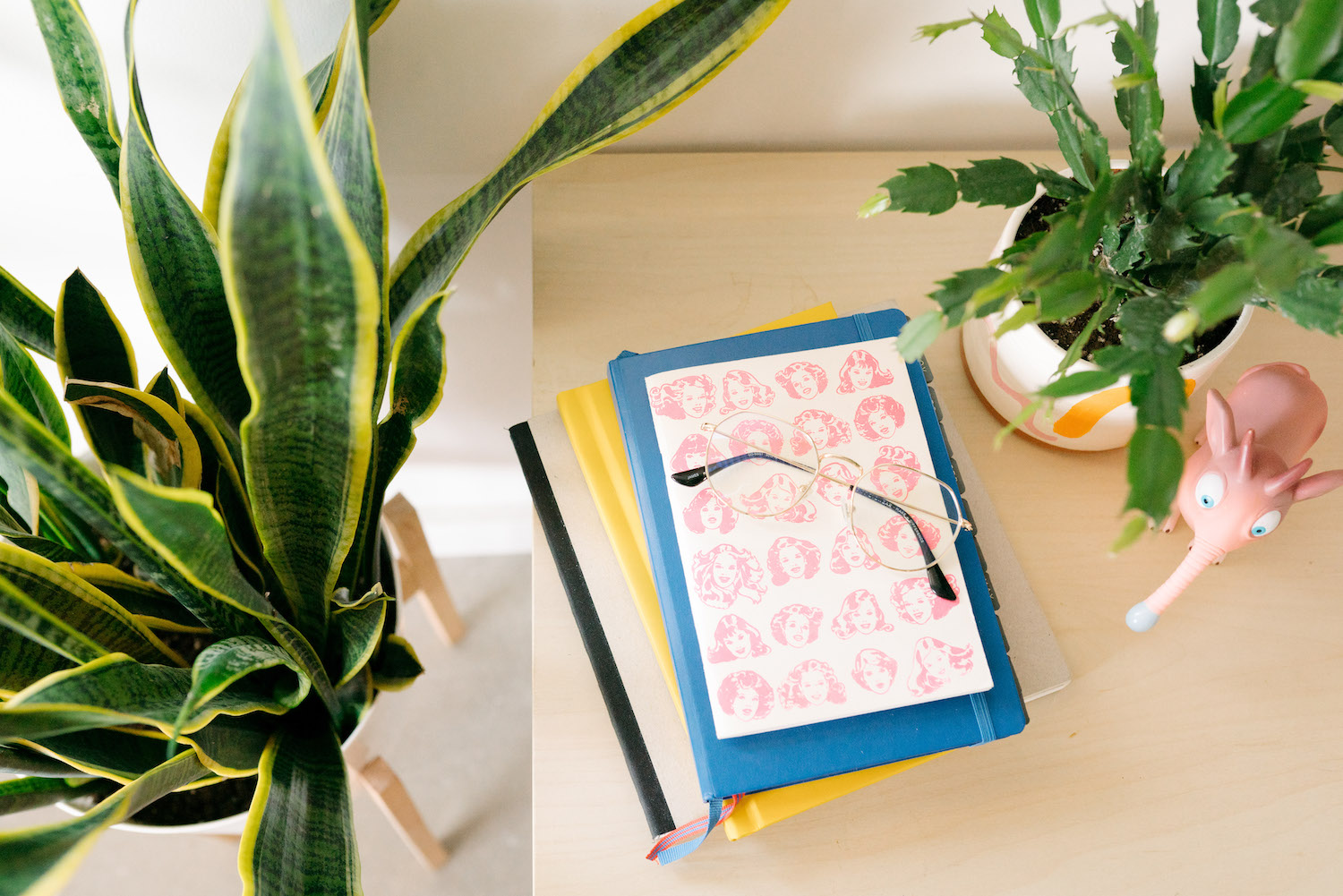 Representation is an important part of your practice. What do you hope people take away from your work?
I hope that women of all shapes, colors and sizes feel seen and heard. I hope they feel like they're beautiful and worthy of being represented in art. And I hope they draw strength from seeing these women being confident and comfortable in their own skin.
Can you tell us about any experiences you had growing up or as a woman that influence your works? 
Well I grew up in a very white neighborhood where I felt underrepresented, so now I predominantly draw people of color to make sure they don't feel underrepresented. I live in Texas, a red state where I feel like my political voice nor my voice as a woman are always heard, so I let my art speak for me. I also grew up in an Asian-American family. My parents are Filipino and Chinese and our culture has a slightly dated view on talking about mental health and on beauty standards. That always frustrated me as a kid, so now I use my art to open up those conversations. I could probably go on for DAYS about how much my experiences have influenced my work.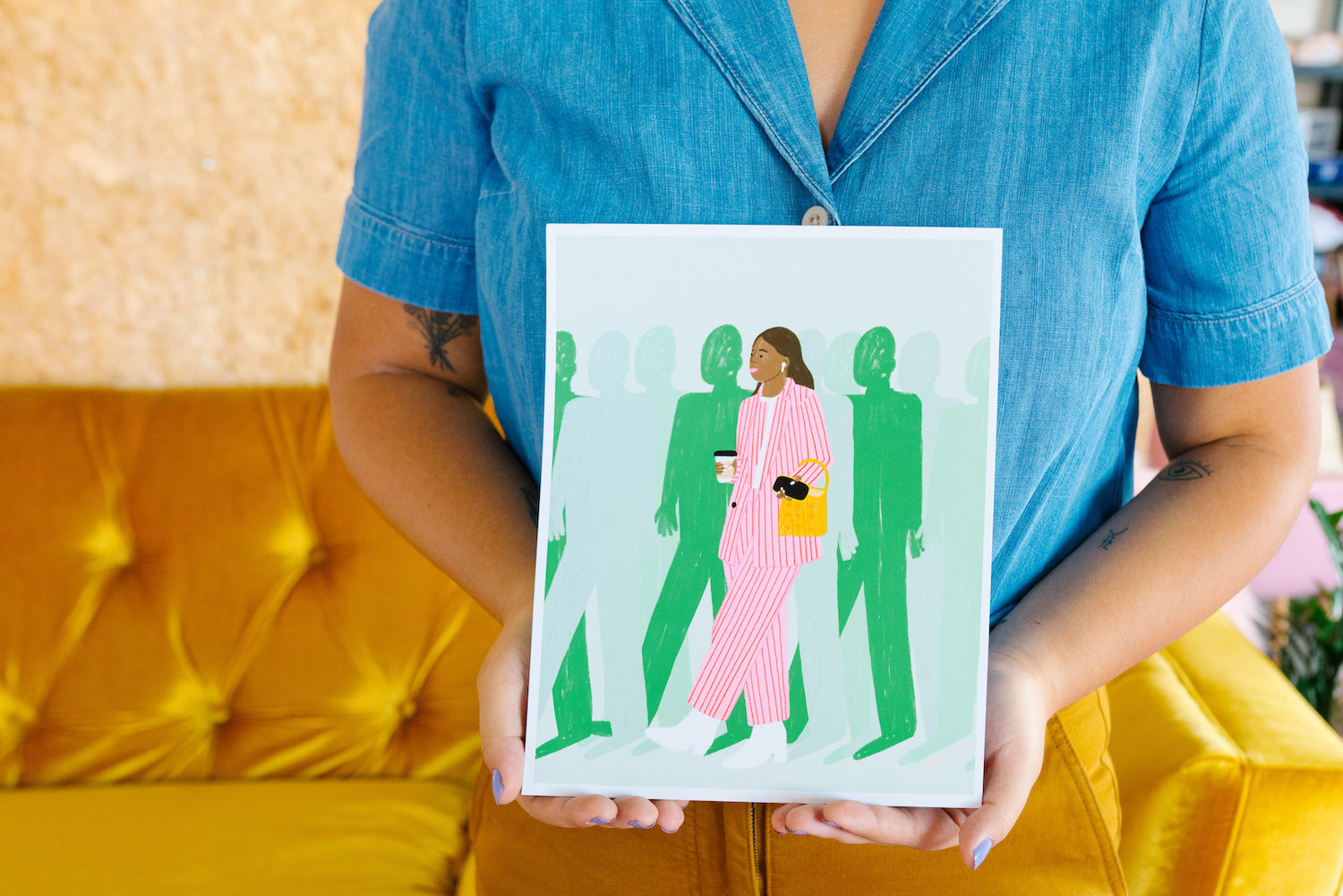 Many of your illustrations are either figurative or typography-based. How does your process differ for each, and how do you continue to push yourself with each approach? 
When I'm drawing a person I'm usually a lot more laissez-faire with my approach. The only planning I do goes into making sure everything's proportionate. Then I just let the color palette and person build themselves. I'm a lot more finicky with typography. I use a grid and a letter guide to make sure the spacing and letters are uniform. I try not to get too comfortable with either medium. I limit myself on how often I can use a certain body shape, pose or perspective for my figures and on how often I use a lettering style. That way I push myself to continue learning and developing my skills as an artist.
You're also a skilled calligrapher, working with actual pens and nibs! Do you have any other creative talents/outlets/secret skills? 
I am! Fun fact – I actually started out as just a calligrapher because I didn't think I was good enough at illustration or graphic design to make a career out of it.
I can also screen print. I screen print my work onto t-shirts and things. Other than the artsy stuff that I'd say I'm a pretty good chef. I've also mastered the at-home manicure. I once went to get my nails done a week after doing them myself and my technician told me I cut my cuticles like a pro and did a good job avoiding skin when painting my nails. *flips hair*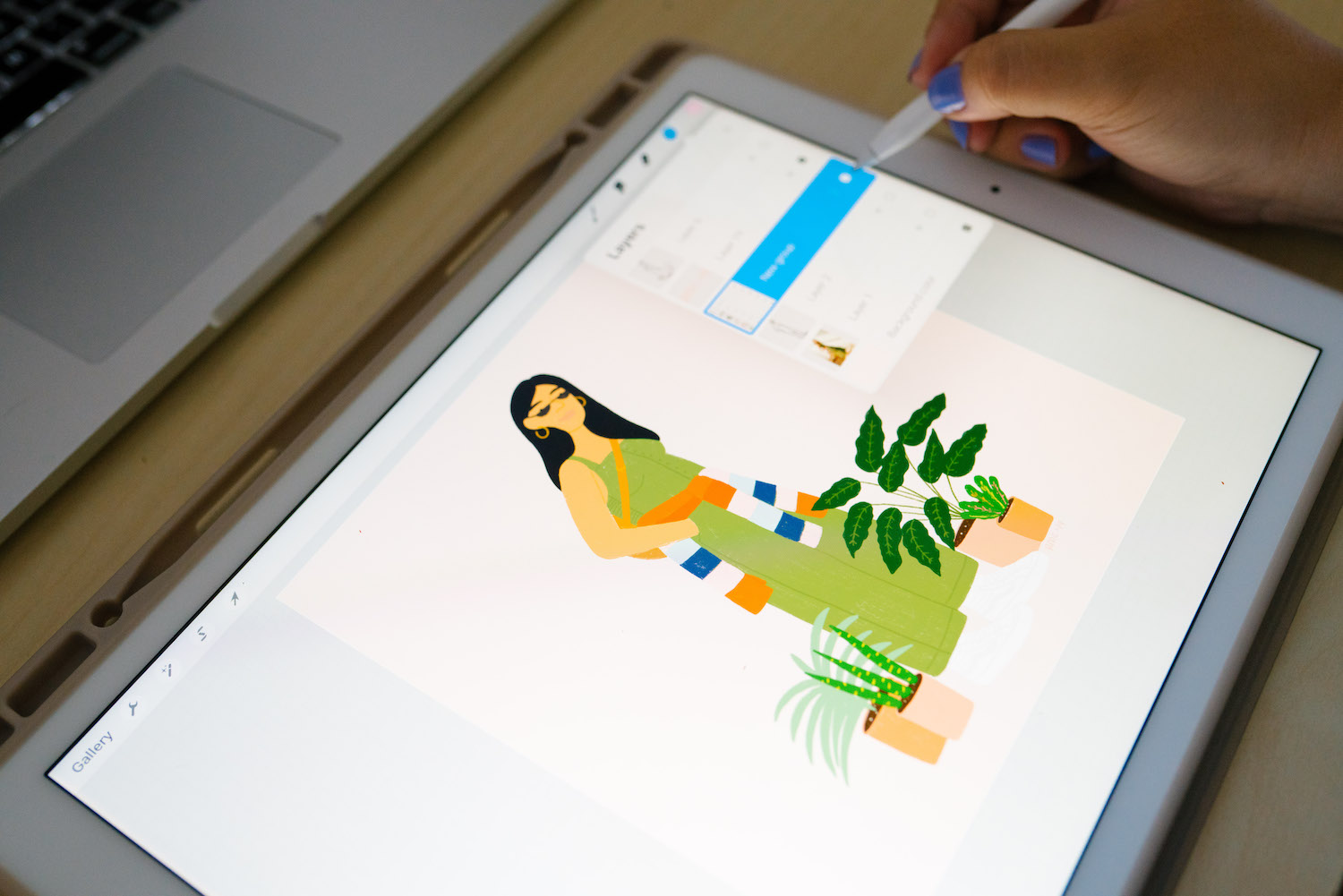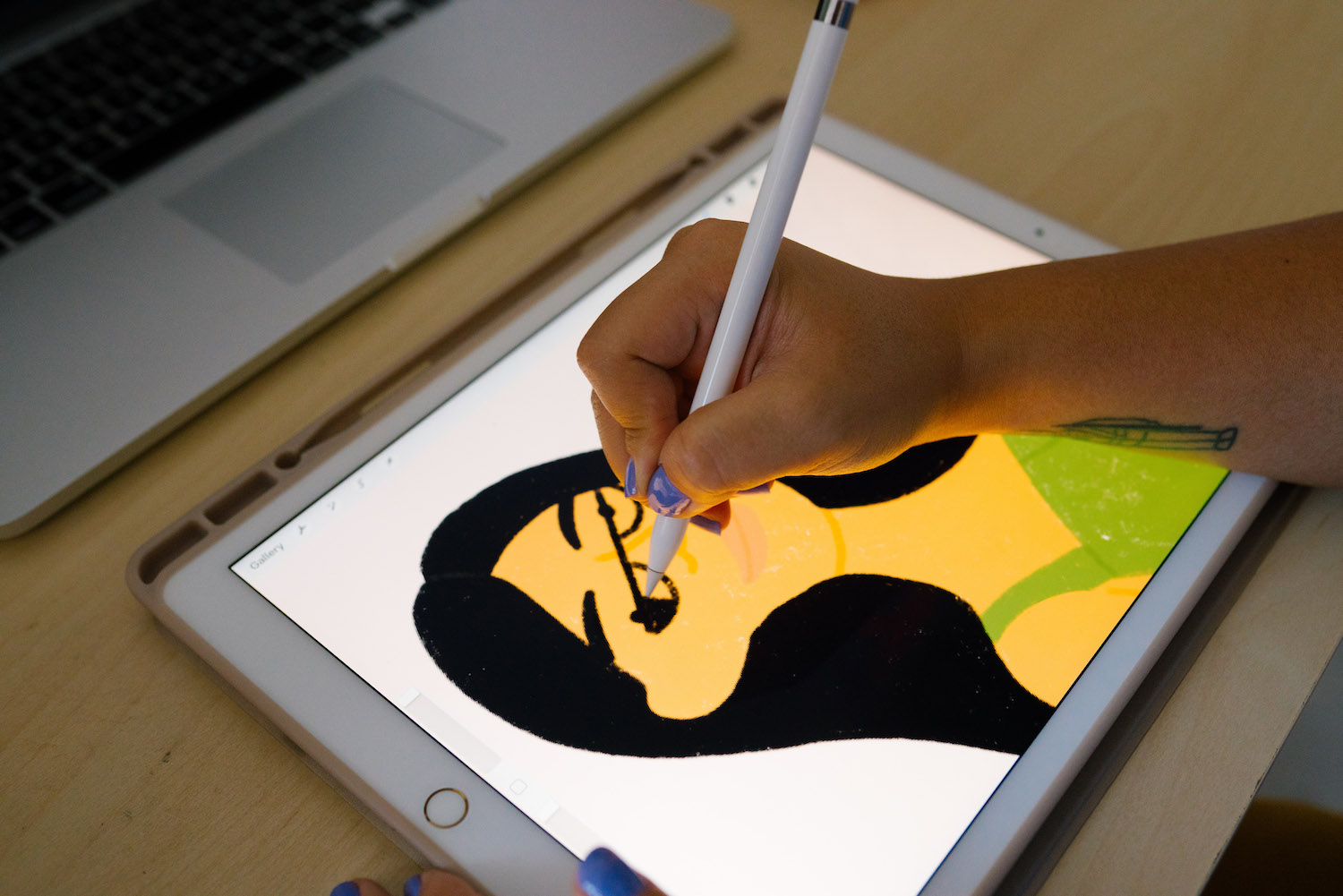 What's the best advice you've received as an artist? 
Like the art that you're making.
Aside from art, what are some things that you enjoy the most? 
I love to sleep. I know that sounds kind of boring, but as someone who deals with insomnia/is 65 years old at heart I enjoy nothing more than a good night's sleep. I also love to read. My favorite books are memoirs and fantasy novels. I can spend hours watching cooking shows and the Bon Appétit YouTube channel. I'm slowly getting into running as I train for my first half marathon. And I love playing The Sims. It's the only video game I've ever gotten into because I can build my dream house without, you know, paying for it.
In the spirit of celebrating women, who are some that you look up to, and why?
I look up to my mom a lot. She smart as a whip, has a crazy work ethic and is the most generous person I've ever known. My 3 older sisters are all so unapologetically themselves and kind. I'm so glad I had them as role models when I was growing up. I also love Emma Watson, Michelle Obama, Lizzo, Constance Wu, America Ferrera, Greta Thunberg – the list goes on. All of these women use the platform they were given to advocate for others and make the world a better place.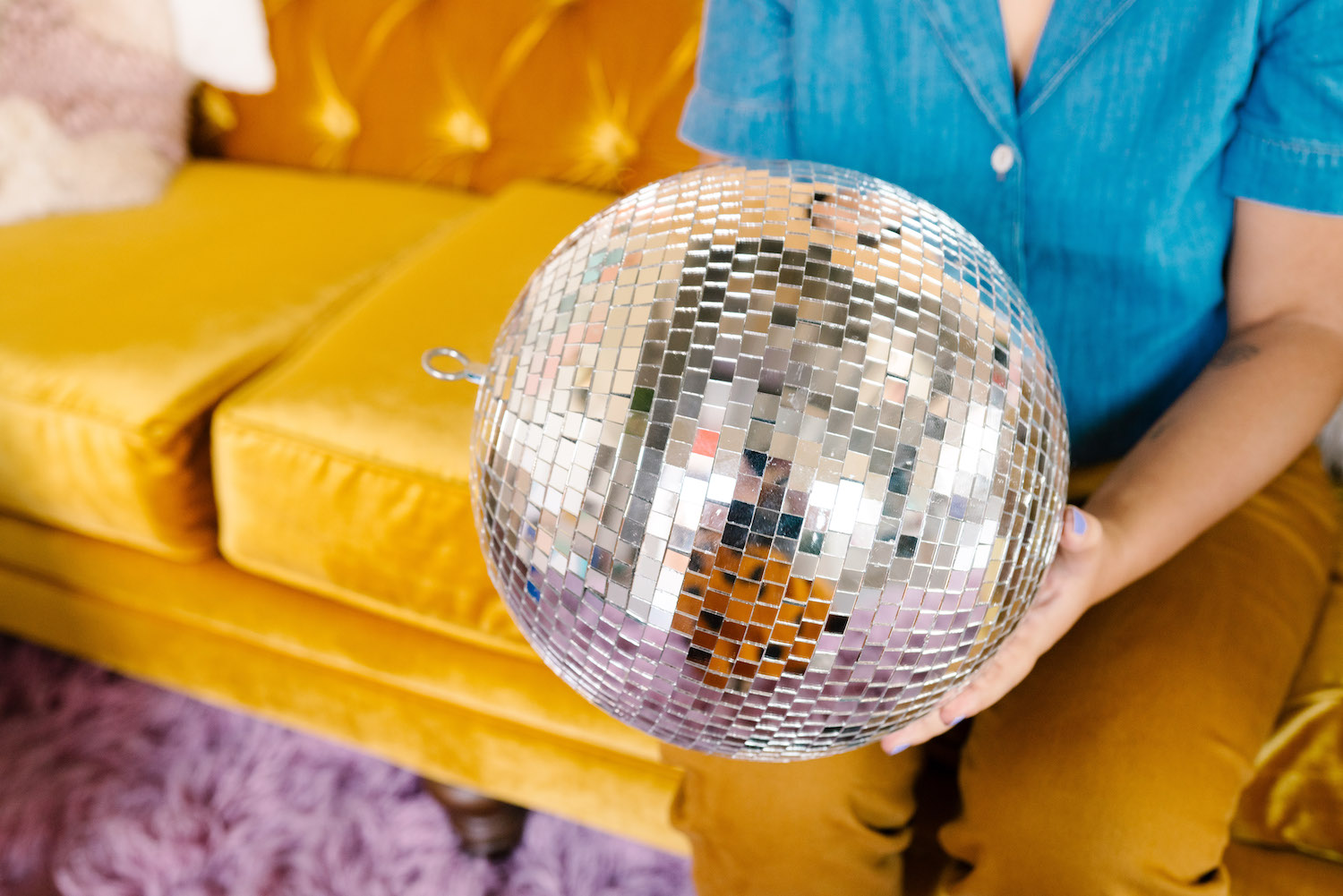 Cool To be Kind Poster
by Rhianna Marie Chan
$19.99
This Is A Good Day To Have A Good Day iPhone Case
by Rhianna Marie Chan
$35.99
Girl Magic Acrylic Box
by Rhianna Marie Chan
$22.00
Dragon Lady Canvas Print
by Rhianna Marie Chan
$128.99
"Be Sweet, Stay Strong" inspired by Candace Nelson, Sprinkles Cupcakes Mini Art Print
by Rhianna Marie Chan
$15.00
Orange You Glad Framed Art Print
by Rhianna Marie Chan
$51.99
Potted Throw Pillow
by Rhianna Marie Chan
$29.99
Girl Boss Art Print
by Rhianna Marie Chan
$22.99