It's rare to meet a successful person who makes you feel like it's okay to fail, but Los Angeles based illustrator Stephanie DeAngelis embodies this attitude.
Besides being a killer graphic designer during the day, she also creates pop-y illustrations for the likes of Refinery 29, Who What Wear, Anthropologie and ManRepeller in her less-than-ample free time. But one thing this boss lady would never do is judge herself or others—in fact, she's full of love and understanding for all the girls who are trying to achieve their dreams AND those who are chillin' in 10 year old underwear watching X-Files and eating Nutella. Here, we talk with Stephanie about balance, the female gaze and how to truly trust yourself.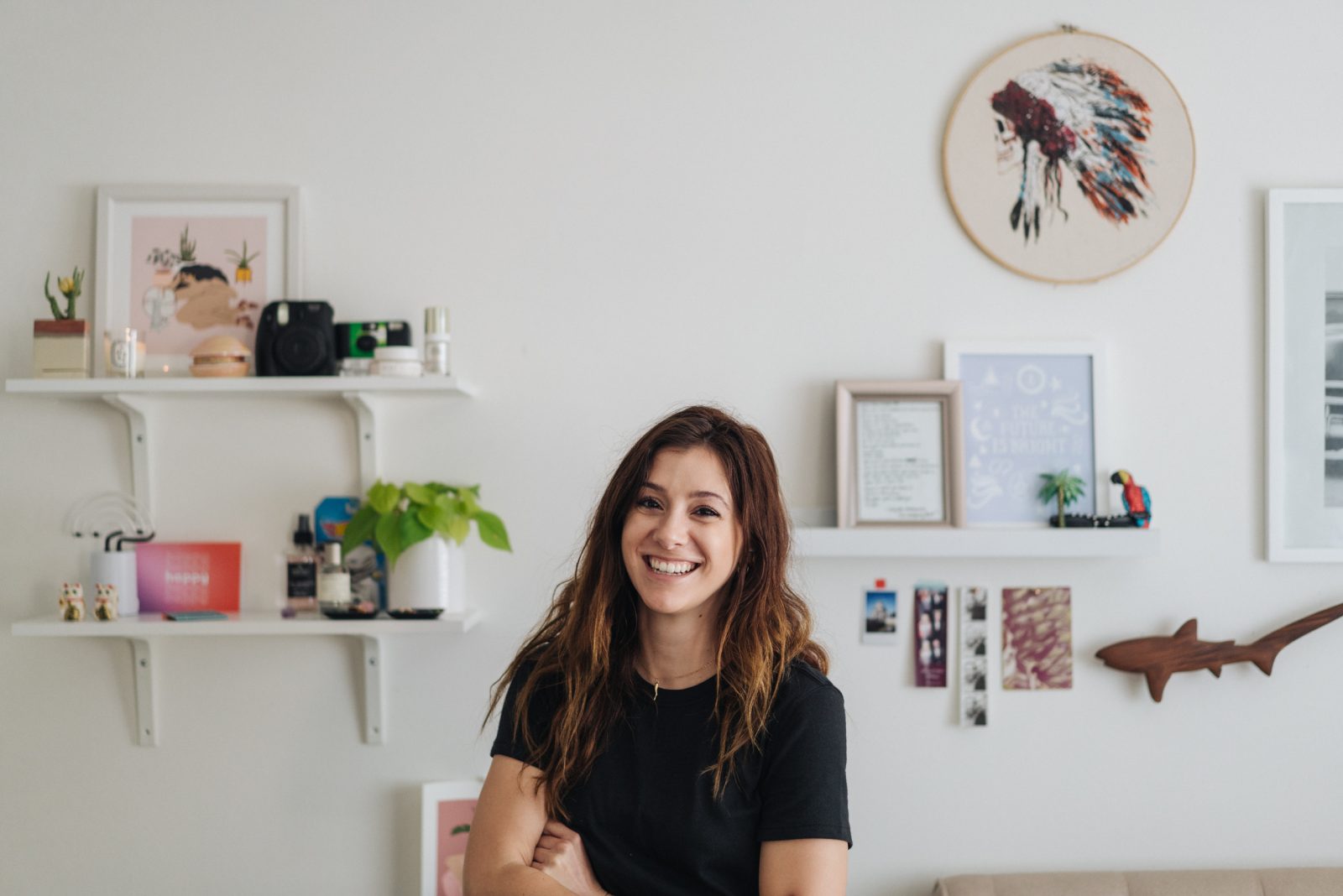 I read that you have a "small, eccentric family"—could you tell me a bit more about that and how the nature of your upbringing (however unusual!) contributed to your drive and desire to be a working creative?
I had an unorthodox upbringing. My brother and I were raised by a single mother and faced a lot of struggles growing up, including being in foster care in high school—which is something I don't talk about a lot. However, it is something that has really helped to shape my value system as I got older.
It sounds bad on paper (or screen in this case) but being in foster care shed light on how skewed the system is, and how little support is available for the children in the system. The foster care system, in my opinion, isn't set up for success and there is little advocacy for mental health. So, during this time I used drawing— something I had been doing since I was 5 years old— as a creative outlet. Although I didn't land on this immediately, I knew that once I was an adult I wasn't going to let anything dictate my future but myself and let my creativity (something that was a saving grace) lead my career pursuits.
My mom really encouraged and supported my brother and my interest in the arts and sent us to every type of art, music and theater class she could afford. I pursued drawing as much as possible, and never felt pressure to pursue a more "traditional" career route. I was just told to make a business out of it. So in a way, I learned that you never know what might happen in life, as cliché as it sounds. Go after what makes you happy, what inspires you, and what you truly love to do day in and day out.
"Bodies should be celebrated, in whatever way you choose."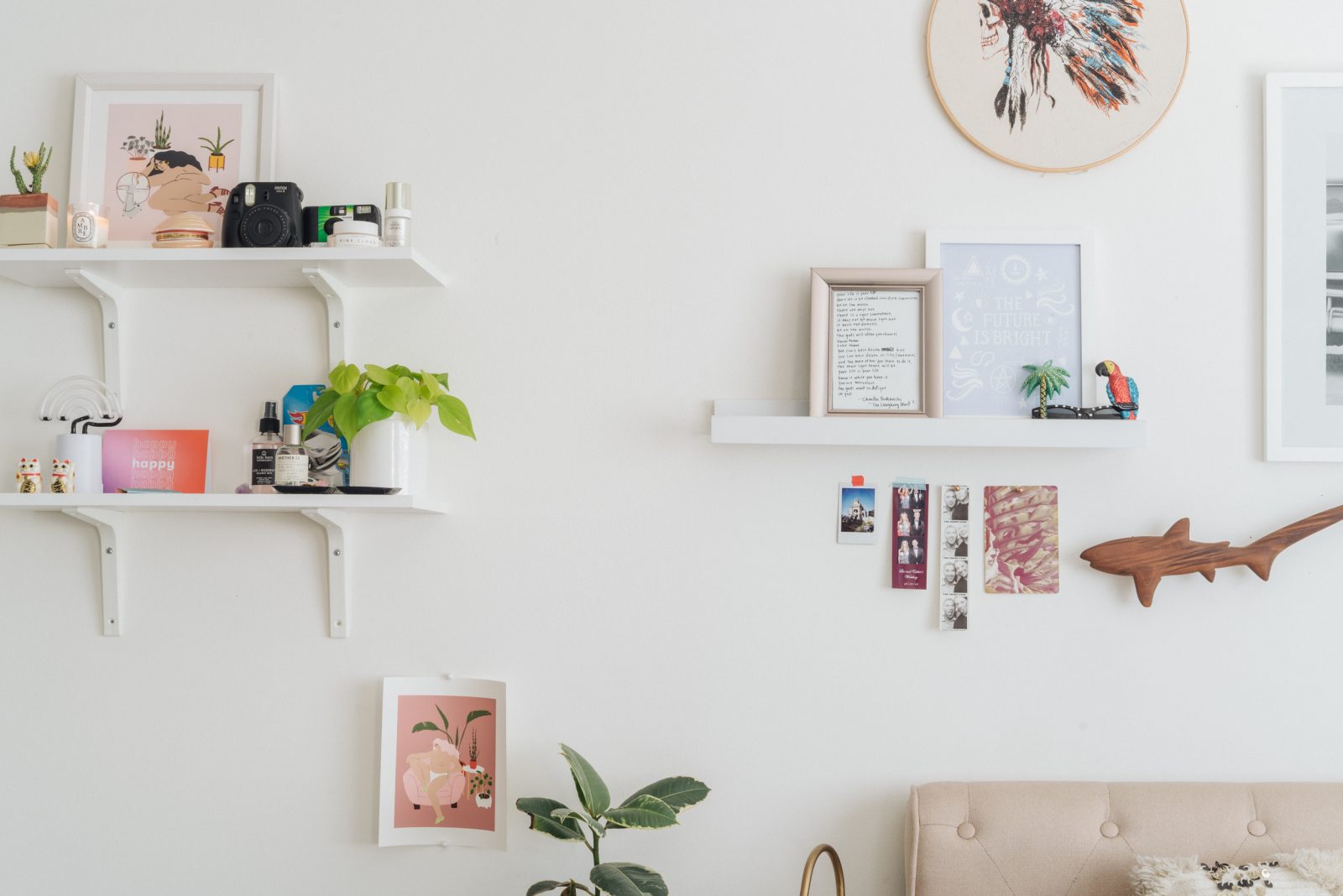 How/when did you land on your current style? Do you continue to push its evolution?
I think within the past few years I developed my current style, but I am constantly pushing it, experimenting, and seeing what feels right for me. I have drawn all my life, so it's interesting to me to come across old sketches and doodles from when I was like twelve or nineteen and I can see similarities.
I really like the girl I draw now, I feel like she has been what I am happiest with, but also the most versatile—she can be lying naked with her plants or doing other cool things.
Your work is very feminine, but would you consider it exclusively feminist?
Yes, I would absolutely identify my work as feminist, and inclusive.
Could you talk a little about the role of the non-sexualized female nude in art and in your artwork specifically?
By depicting women in the nude, going about their lives in relatable scenarios, it strips away this archaic stigma that the nude female body is for the male gaze. There is nothing controversial about the nude female body and it baffles me that it is constantly up for debate. Bodies should be celebrated, in whatever way you chose, and as long as you are comfortable.
It seems like solidarity, (whether through the #metoo movement or Buzzfeed listicles like "Things EVERY Girl Does" etc) seems to be a huge part of our current culture. One of the most charming things about your illustrations is their relatable tone—is this intentional?
Totally. My illustrations have been and always will be in response to what I feel, in many ways a journal of my 'experience' especially as a response to the political and cultural conversations of the past few years. Personally, I have never felt comfortable with depictions of women in these seemingly perfect settings without a care in the world. It's not ideal, nor is it healthy to constantly be bombarded with that female archetype. When you can relate and identify with someone else through shared experience, it creates a community of support which is very important.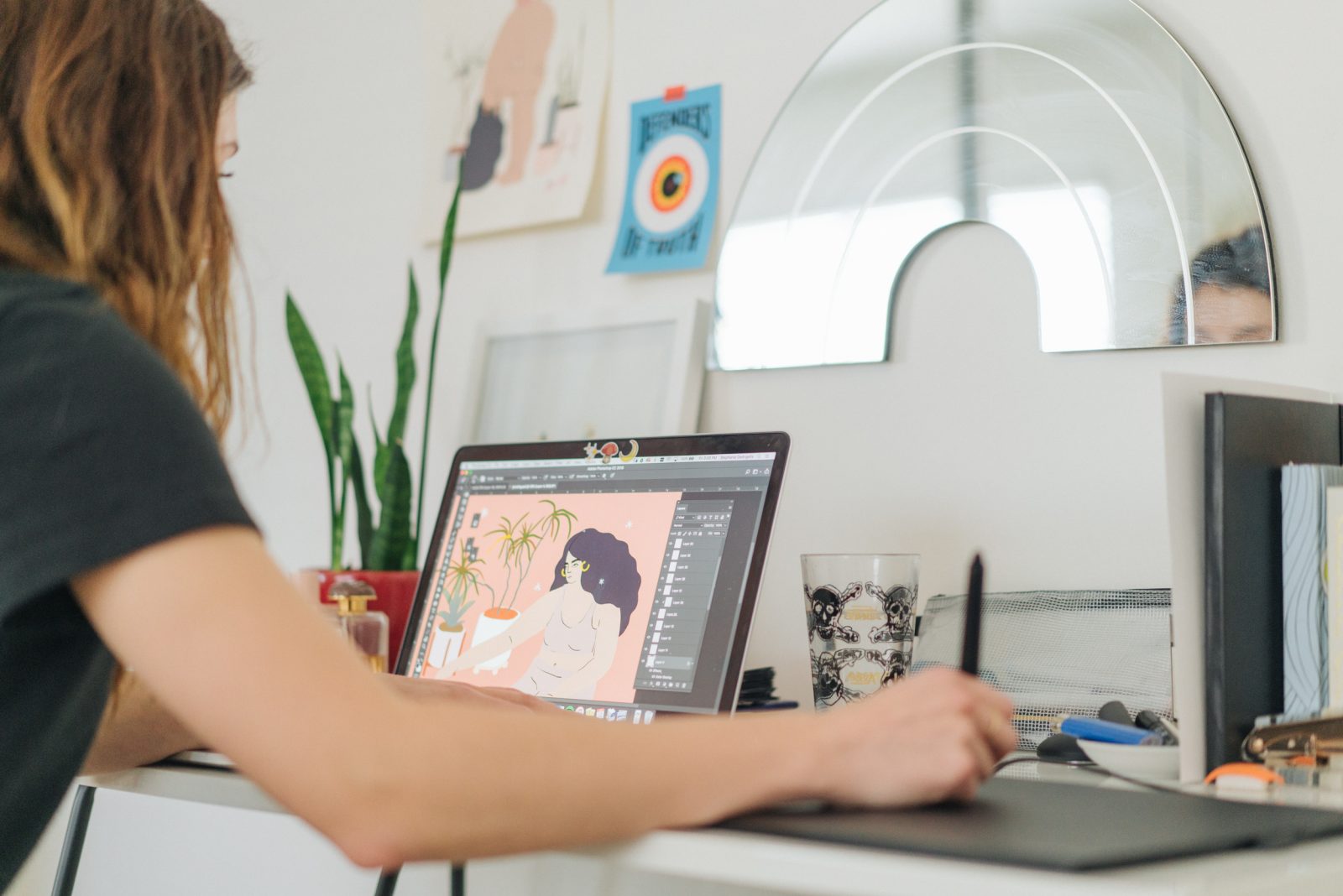 "Even if something was praised for being "unique" or a form of self expression, it was called out so much that in a way, it marginalized it even more, rather than acknowledging it as normal."
You have a full time job and a prolific "side-hustle", so naturally my next question is: TELL US YOUR SECRETS? How do you balance work/life/and the place in between?
LOL. I cannot help but laugh at this question, because I am extremely unorganized, scatterbrained and I'm figuring it out daily. BUT, to answer your question: I suppose you figure it out daily, with a lot of coffee and good music.
I am a graphic designer by day, so I constantly have the creative juices flowing which helps when I go home and work on my "side-hustle". I try to be honest about what I am capable of, but also not hard on myself if I f*ck up. Some days I try to dedicate my time to work, others I don't even touch my computer or check my email, balance. With that though, it is important to be around others who respect and support your flow, who know you have deadlines and that sometimes you have to work until 3am to get everything done (subtle shout out to my boyfriend).
As I have become busier in my career, and probably more true to myself, I have become selective on how I spend my time. At first I would feel bad for not wanting to go out to bars and stay in to draw, but it's the most rewarding. So, the secret is: there is no secret. Don't be discouraged about all the articles out there titled "Nightly Routines of Highly Successful Women", it's ok (read encouraged) to eat pizza in your bed at midnight as you try to catch up on emails and draft invoices while watching Broad City.
How do you hope your work affects the way women and girls see themselves?
As a creative, I feel like I have an obligation to represent women in a true and empowering way. I hope that is evident in my work. I aim to be inclusive, positive and relatable. In my teens and early 20's, I feel as though we were still being bombarded with unrealistic beauty standards across the board. Even if something was praised for being "unique" or a form of self expression, it was called out so much that in a way, it marginalized it even more rather than acknowledging it as normal. So, I hope that women and girls see my art and feel solidarity, and feel like they are being represented. Often, I receive messages from people about how my work brings them happiness and that 'it's amazing to see my body being drawn and represented', and I love that.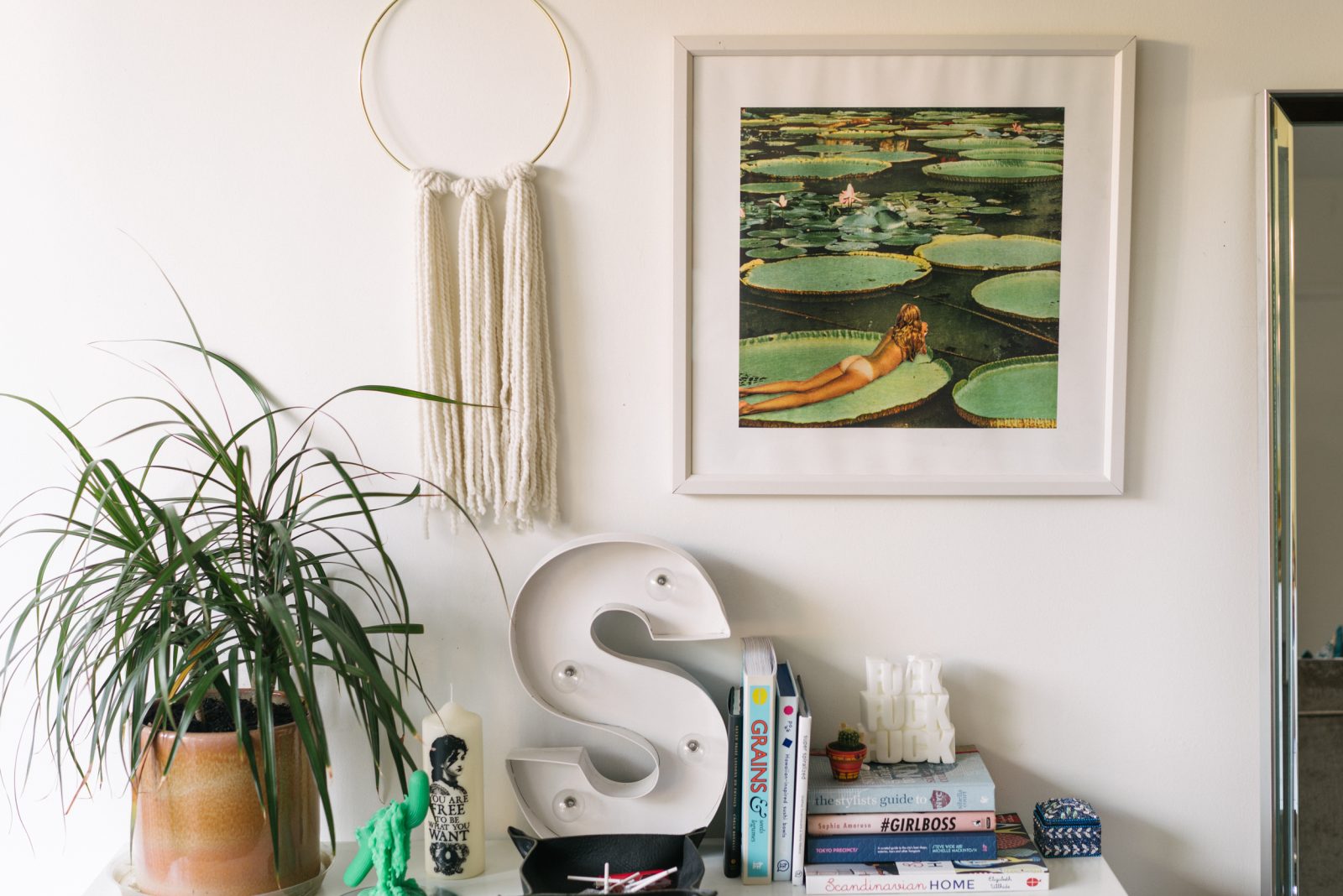 In what ways has being a part of Society6 encouraged and inspired you?
Society6 is an amazing platform for creatives to not only sell their artwork but connect with other talented people all around the world. I love discovering new artists and creators as well as having an opportunity to others have a print hanging on their wall or a sticker on their laptop that brings them a little joy.
I think it also frees up so much of the middle work by handling all the production, shipping etc. so I can balance a full time job and a freelance career.
What advice would you give young women who are interested in pursuing art, but feel unsure that their perspective is worth adding to the world?
Just do it. If you have something to say, or want to express yourself in a creative medium, don't let anyone or any mode of thinking prevent you from it, just make sure you are producing work that is important to you and does not hurt any individuals or groups. It can be intimidating for young artists to get their start, but everyone goes through that. Don't be shy, there's no right or wrong.
Here are my top 5 tips (so there's a take away from this interview):
1. Practice every day.
2. Develop a style, own it, and work on evolving it.
3. Find a mentor, it might be a teacher, friend, art director or online community (hello, Instagram). I have been so fortunate to work with amazing art directors for various projects and I have learned so much from them.
4. Don't feel discouraged if you don't feel as though your work is "great" right away: 'it takes time to make fine wine' 😉
5. Have fun. It's art, it's the greatest expression if the self and should be something that brings you joy!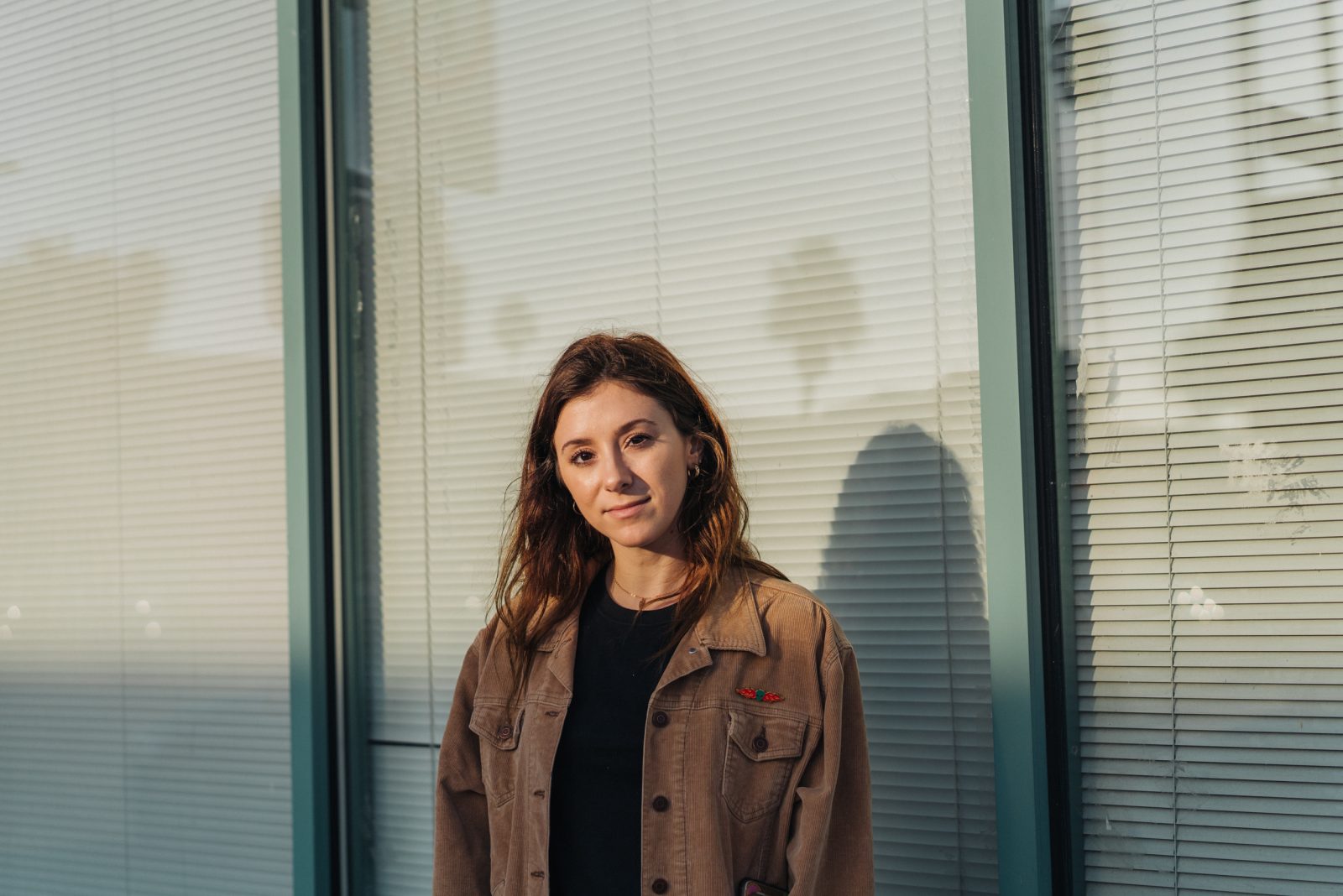 current mood Art Print
308
beauty routine iPhone Case
women Stationery Card
152
gold dust woman Tote Bag
77
heatwave Wall Tapestry
88
power of a woman Throw Pillow
100