If you've been on the site recently, you've noticed that the product detail pages have a fresh, new look!
Building on the look-and-feel of the new Artist Shop, the updated product detail page layout offers larger, easy-to-navigate images and more details about what make Society6 products awesome, giving customers more confidence to buy (and buy more).
What's new?
Product images — We wanted to show bigger images of your products and make it easier to navigate between them. Hovering over an image reveals arrows that allow you to click through all images (simply swipe on mobile). We also made it possible to play the product video within the product image window to make it easier to watch without it taking over your entire screen. (Studies show that customers who watch a video about the quality and features of a product are more likely to make a purchase.)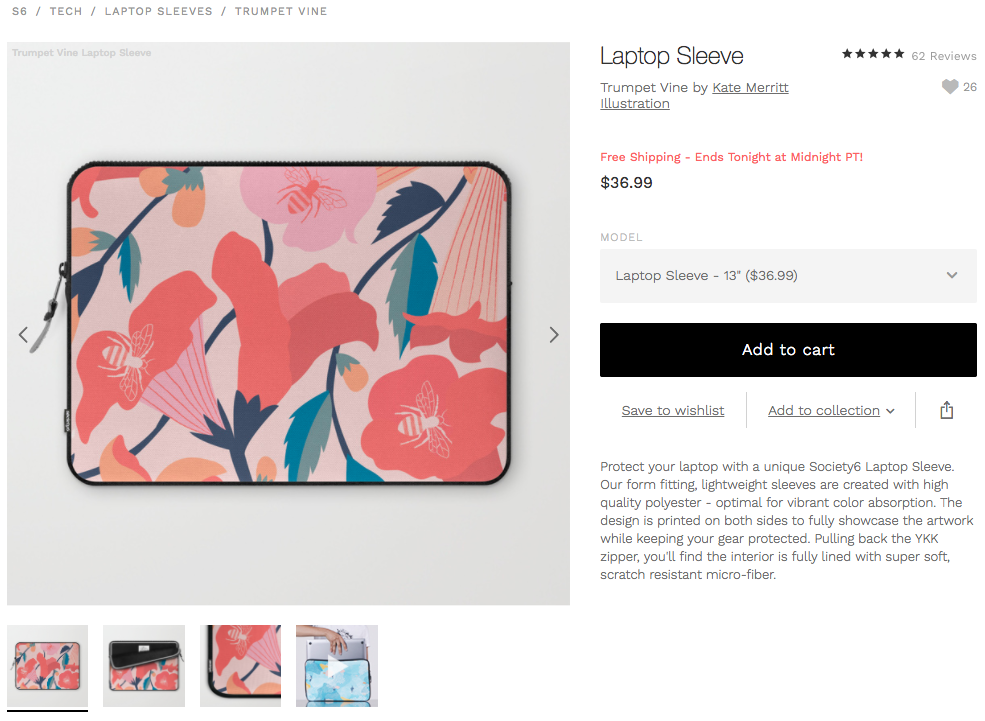 Clear value propositions — It's important for our customers to know that purchasing from Society6 means they're getting a product printed and created specially for them. And if they don't love it, returns are a breeze! Most importantly, we want to drive home that every purchase pays an artist like you.

Improved layout for artist content — Updated "Also Available As" and "More From This Artist" sections make it easier for customers to discover your other products and works. We've also added a larger Artist Shop button to help customers discover your storefront.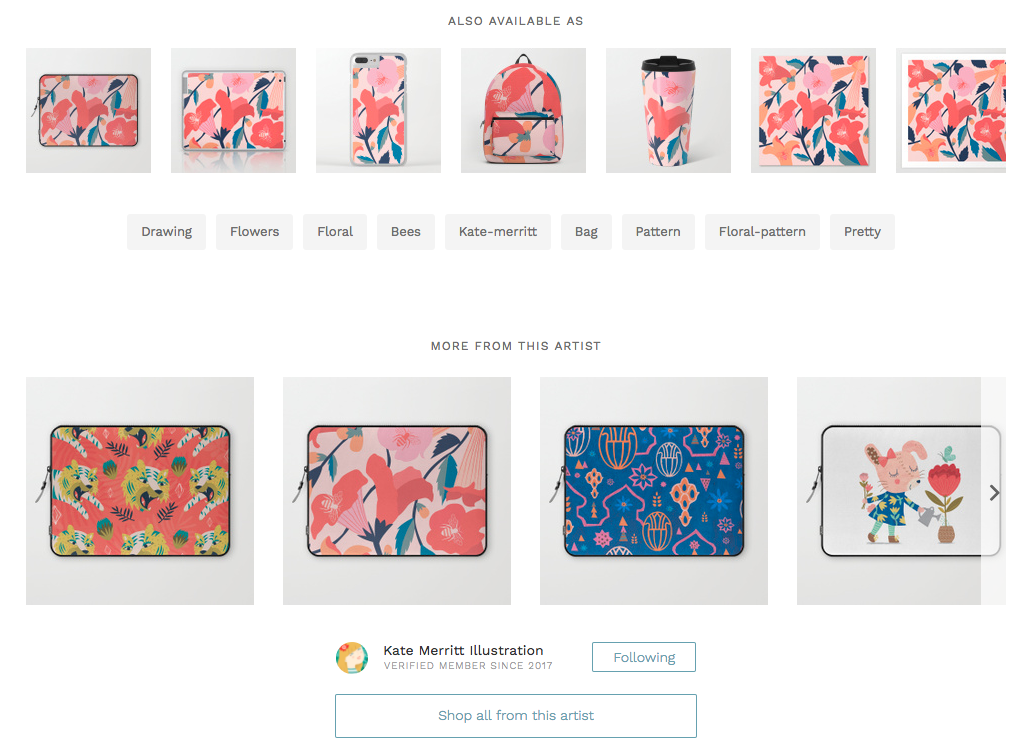 Product reviews — Reviews provide customers with the confidence to make a purchase. We strive to offer the highest quality products at an affordable price point and depend on customer and artist feedback to ensure we're delivering on that promise.
When we solicit product reviews we ask that customers and artists focus on the manufacturing quality of the product and print — not to evaluate the design — which is why you see the same reviews from one Laptop Sleeve to another.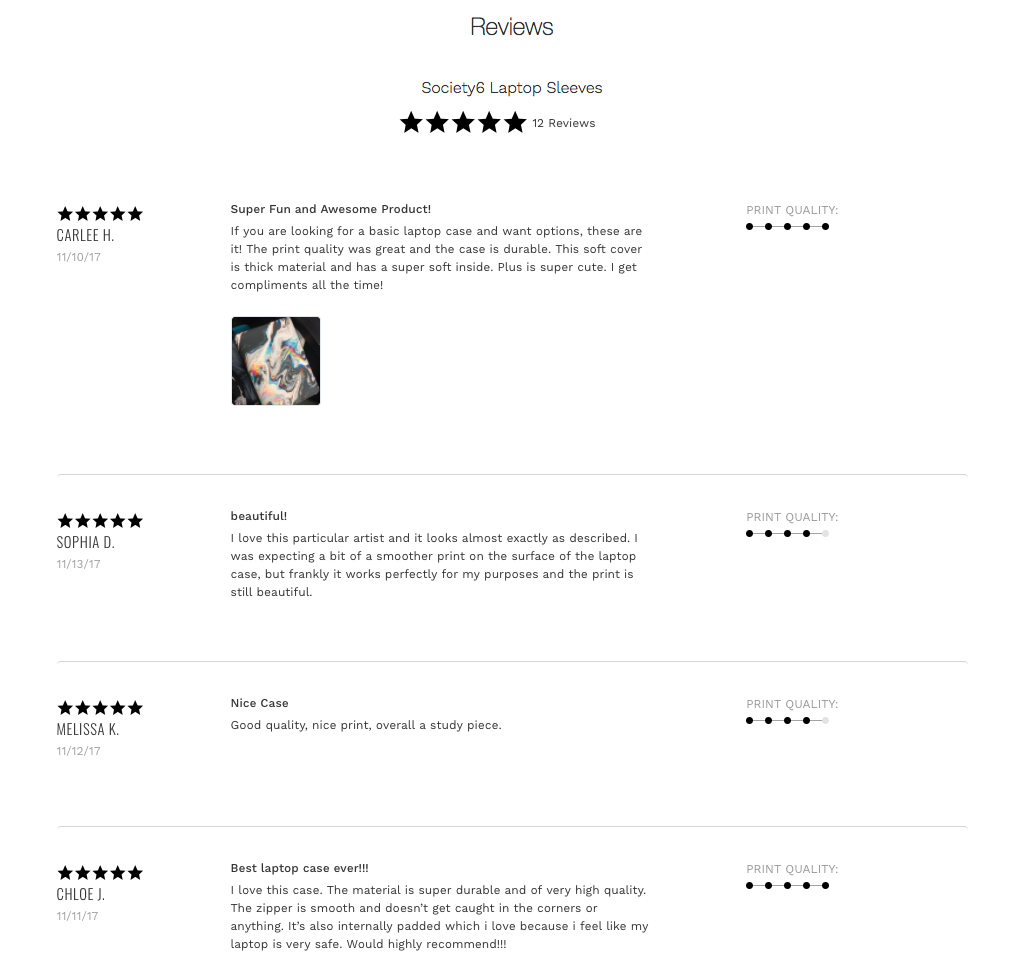 Product suggestions — The new "Customers Who Bought This Also Bought" section provides more opportunities for your work to be discovered across Society6. Placed toward the bottom of the page to ensure a customer has every opportunity to find a product they love with your work first, this section will help customers discover new art based on what we already know they are searching for.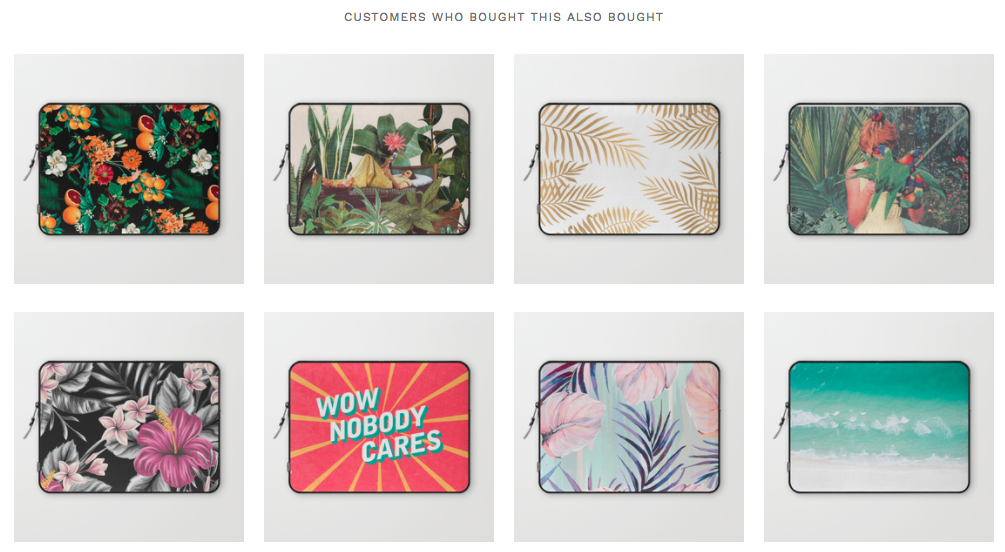 Comments & Promoters — The comments section continues to promote community by fostering conversation about the art. We're excited to look at enhancements to this important feature in the coming months!